7-Eleven presents "Asset Protection Award of Excellence"
to Brad Chase, TYCO

7-Eleven had the opportunity to recognize a vendor partner that has been critical to the success of our store camera system enhancements. Between 2012 and 2013, a 7,000 plus store rollout of the ClickIt digital video recording system was completed along with recent integration of our older technology. TYCO provided the integration and also installed and supports our store panic alarm systems. Brad Chase with TYCO was presented with the "Asset Protection Award of Excellence" for his "outstanding support and extraordinary contribution". Mark Stinde presented Brad Chase with the award and commented that

the success of the program had involved many, but 7-Eleven wanted to recognize Brad for his above and beyond efforts. Those present from 7-Eleven were Art Lazo, Brent Smerczynski, Alan Lott, Byron Smith and Janice Dziuk from TYCO. Congratulations to Brad and the TYCO Team!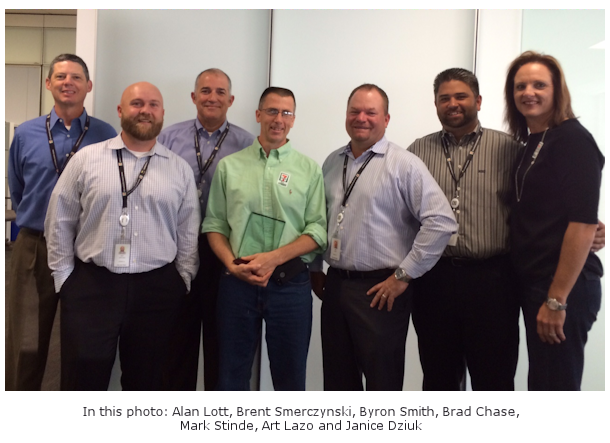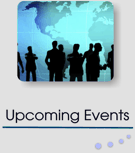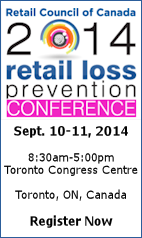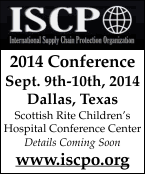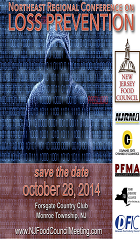 Know about an event we should feature here?
Let us know.




Previously broadcast
episodes

Click here to view episodes














Developing Future Leaders for Tomorrow's Challenges
Keith White, SVP LP Gap Inc., & Michael Nelson, Regional Dir. LP Kohl's

Leading the way with higher education – Northern Michigan University
Dan Faketty & Professor
Bob Hanson

Click here to view episodes

Sponsored By: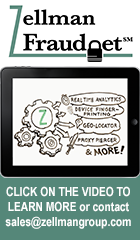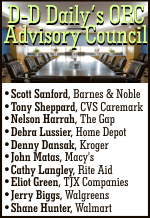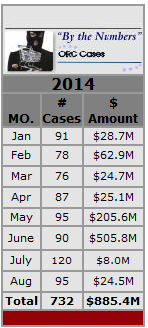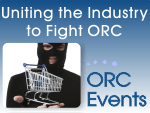 CCROC Task Force Training and Conference
September 4 and September 5, 2014

Oak Brook, Illinois Hamburger University

Admission is $80

More info and registration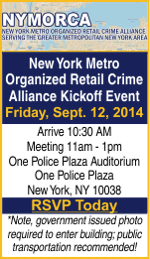 New England ORC Symposium & Trade Show
Sept. 18, 2014
DCU Center
Worcester, MA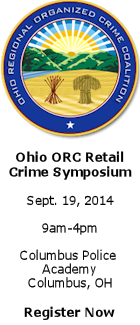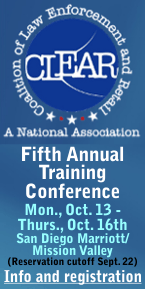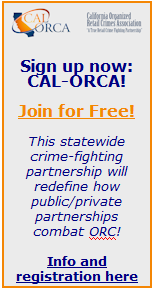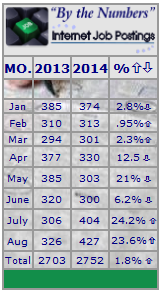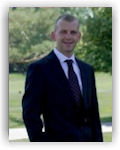 Joshua Saunders, CFI was named Director, Corporate Asset Protection, Enterprise Business Continuity & Safety for Best Buy. Joshua was previously the Senior Manager - Field Asset Protection, Connectivity Business Group for the retailer and has been with Best Buy for over eleven years. In 2001 he was the General Manager and Assistant Manager, and then worked his way into the asset protection field by becoming an Area Asset Protection Manager. He worked his way up the ladder, and then became Divisional Asset Protection Manager - Best Buy Mobile, Division 3 U.S. Congratulations Joshua!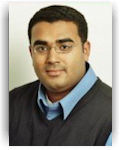 Luis Ninan was promoted to Senior Manager AP Resources for The Home Depot. Luis was previously the Corporate Investigations Manager for the retailer before receiving this promotion. He has held a number of loss prevention leadership positions for Home Depot including Central Investigator, Asset Protection Manager and Loss Prevention Investigator. He also worked in security for Arrow Security as a Security Supervisor, and IPC Intl. Smith Haven Mall as a Security Officer. Congratulations Luis!
Home Depot's CEO says chip-enabled terminals will be activated by end of year
Home Depot's outgoing CEO Frank Blake told investors Thursday that the nation's largest home-improvement chain continues to investigate a potential breach at the company and reassured that customers will not be liable for any potential fraudulent charges. Blake told investors that Home Depot will be activating chip-enabled checkout terminals at all of its stores by the end of the year. That technology helps makes transactions more secure. In his first public comments about the issue, Blake didn't confirm that a breach actually happened but said that Home Depot found out about the possible data theft early Tuesday. He told investors during an address at the Goldman Sachs Global Retailing Conference on Thursday, that companies in this situation have a choice: to wait or "communicate the facts as you know them." "We chose the latter path," he said. "Cybersecurity is a major issue," he added. (Source foxbusiness.com)

Home Depot Breach Nationwide - Has the potential to be "much, much bigger than Target" Data shows that 99 percent of the stolen cards being sold online are a geographic match with retail locations. New data gathered from the cybercrime underground suggests that the apparent credit and debit card breach at Home Depot involves nearly all of the company's stores across the nation. In all, there were 1,822 ZIP codes represented in the card data for sale on Rescator's site, and 1,939 unique ZIPs corresponding to Home Depot store locations. assuming Home Depot does confirm a breach, it could give us one way to determine the likely size of this breach. The banks I spoke with in reporting this story say the data they're looking at suggests that the breach probably started in late April or early May. To put that in perspective, the Target breach impacted just shy of 1,800 stores, lasted for approximately three weeks, and resulted in the theft of roughly 40 million debit and credit card numbers. If a breach at Home Depot is confirmed, and if this analysis is correct, this breach could be much, much bigger than Target. (Source krebsonsecurity.com)

Home Depot hires Symantec Corp and FishNet Security to investigate breach - Stock continues decline - Secret Service involved now

Home Depot offers free credit monitoring to customers as it investigates possible breach



Is it Cyber Warfare? Are we at War with Russian Hackers Is Home Depot's breach part of a bigger picture along with J P Morgan and all the others? Some journalist are starting to talk about it. As reported in the Daily last Wednesday Russian hackers have actually sent malware via mass emails to Russian citizens asking them to attack the west for the sanctions put upon them due to the Ukraine conflict. (Source yahoo.com)


Anticipation and preparation are key to fighting data breaches
A "cat-and-mouse" game is a fitting way to describe what retailers are up against in their long-standing war with cyber criminals. "It really is no longer a question of if you are going to have a cyber event," says Weatherford, former deputy undersecretary for cybersecurity at the Department of Homeland Security. "The question is, when is it going to happen? The difference between a company with a good security program and a company with a not-so-good security program is how quickly they can discover that breach, how quickly they can mitigate it and how quickly they can get back into business," he says. Today highly sophisticated organized criminal gangs, particularly those from Russia and nations in Eastern Europe, "try to infiltrate and compromise as many systems as they can to maintain their presence and then pilfer systems over time." (Source nrf.com)

After 6-week investigation, Goodwill confirms 868,000 Payment Cards and 330 Stores Affected in Data Breach After a month and a half of investigation, Goodwill announced on Wednesday that 330 of its stores in 20 states were impacted by a credit card breach, in which an estimated 868,000 cards were compromised. Goodwill's investigation revealed that malware had been installed on a third-party vendor system used by 10% of its franchised stores to process credit cards. Twenty of Goodwill's 158 regional headquarters in the United States were impacted by the breach, because of the shared third-party system. (Source forbes.com)



Nearly 50 Fast-Food Workers Seeking Higher Wages Are Arrested During Sit-Ins in NYC Times Square & Chicago Organizers said several hundred fast-food workers planned to sit in at restaurants in dozens of cities on Thursday. Organizers said the police arrested more than 50 workers in Detroit for such action on Thursday morning. The civil disobedience is intended to draw more attention to the "Fight for Fifteen" movement and to step up pressure on the nation's fast-food chains. (Source nytimes.com) (Source huffingtonpost.com)

U.S. Arrests Ex-Supervisor at Pharmacy Linked to 2012 Meningitis Outbreak
Federal agents on Thursday arrested the supervising pharmacist at a Boston-area pharmacy linked to a 2012 outbreak of fungal meningitis that was blamed for 64 deaths. Agents took the pharmacist, Glenn Chin, into custody at Boston's Logan Airport, where he was trying to board a flight to Hong Kong, according to the Justice Department. Mr. Chin's arrest is the first to result from a criminal probe into the pharmacy. The Centers for Disease Control and Prevention, and the Food and Drug Administration tied the 2012 outbreak to steroid injections used to treat back or joint pain. They all had been assembled at the New England Compounding Center in Framingham, Mass., which shut down in October 2012. Mr. Chin allegedly supervised the compounding of the steroid injections. He was responsible for maintaining sterile procedures and sanitary "clean rooms"—something he allegedly failed to do, according to a criminal complaint filed in federal court in Boston. (Source wsj.com)


Self-defense in workplace reviewed by Utah Supreme Court in Fired Wal-Mart LP Workers Case The state's highest court heard oral arguments Wednesday on the issue, which is related to a case of four Layton Wal-Mart loss prevention workers who were fired in 2011 after they disarmed a shoplifter who had a gun. Lorraine Brown, attorney for the workers, argued that workers' right to self-defense trumps employers' interests in regulating the workplace in cases where there was the potential for serious injury or death. An attorney representing Wal-Mart Stores Inc., told the court the company's policy was in place to protect the public, and a change in the state's current at-will work statutes would lead to more lawsuits. Wal-Mart's internal policy known as "AP-09" directs employees to "disengage" and "withdraw" in incidents involving people who are displaying violent behaviors. The fired Layton workers have previously said there was nowhere to withdraw to in their case, that the suspected shoplifter rushed one of the employees and pinned him against a door with a gun to his back, saying, "Don't make me do this." The other workers quickly disarmed the man. Brown argued there should be a narrow exception in state employment statutes to allow workers to defend themselves in potentially deadly situations, regardless of company policies. The Utah Supreme Court took up the case after the question of self-defense as a matter of public policy was certified by a federal judge, who had dismissed all other parts of the workers' lawsuit against Wal-Mart. (Source ksl.com) (Source sltrib.com)

How stolen credit cards are fenced on the Dark Web
"It's not just cards. It's phishing kits, malware, spammer lists," O'Farrell said. "It's a like a shopping mall for cybercrime." O'Farrell opened an account on one carder forum, rescator.la, where he was able to peruse offers for millions of Target credit cards. The website, registered in Latvia, listed the card information along with ZIP codes and e-mail addresses — information that makes it easier for criminals to use the cards to purchase goods online or withdraw money from bank accounts. . When a customer swipes a credit or a debit card, the software captures the information, stores it, then sends it in bulk to the cybercriminals. Once the information is collected, members of the cybergang test it and sort it into bundles that are priced, then sold in the underground sites, Kellermann says. Bundles range from 500 cards to 10,000 cards. To ensure the cards work, the cyberthieves use an automated system to charge a small amount — around the price of a cup of coffee — to 10,000 cards at a time. Cards with the highest credit limits, such as an American Express Platinum card, sell for the most money, Kellermann says. A card number with a low limit might sell for $1 or $2, while a high limit can sell for $15 or considerably more. Some of the criminals who buy the cards use the data to shop online. Others create credit cards from blank plastic cards, known as "white classics" that can be purchased online and imprinted with the data. The buyers must move quickly, too, before consumers notice fraud charges and call their banks to cancel the cards. Kellermann says the FBI is becoming more skilled at catching the cybercrooks, and companies are employing better software to catch the breaches. On average, a company detects a breach within five months of the infiltration, Kellermann says. "That window is shrinking dramatically," he says. "So the criminals typically have one billing cycle to have a shopping spree." (Source usatoday.com)

Target brings 2 Express format stores to West Coast

Neiman Marcus finally to open NYC store

CarMax Hiring for More Than 1,000 Positions

August Same Store Sales
Costco up 7%
L Brands up 3% with sales up 9%
Cato up 3% with sales up 7%
Stein Mart up 2.5%
Walgreens front-end up 1.4%, pharmacy up 5% with total sales up 3.6%
Rite Aid front-end sales up 1.1%, pharmacy up 5.2% with total sales up 3.7%
The Buckle up 0.8%

Quarterly Same Store Sales Results
Christopher & Banks Q2 up 2.6% with net sales up 2.3%
Shoe Carnival Q2 down 2.1% with net sales up 2.6%

All the News - One Place - One Source - One Time
The D&D Daily respects your time & doesn't filter retail's reality





eBay Direct - Click Here - (notify - info - questions)




The NRF's LP Legislative Committee, a National Update

Jeff Fulmer & Jon Gold



Jeff Fulmer, VP of LP for Barnes & Noble and Chair of the NRF's Legislative Committee, and Jon Gold, VP, Supply Chain & Customs Policy at the NRF, provide a national update on the NRF's legislative efforts, including where federal ORC legislation stands and what retailers and LP professionals can do to aid the legislative effort. Jeff and Jon also talk about where the retail industry is going when it comes to cybersecurity and privacy, two hot-button issues also being looked at in Congress right now.

NEXT UP - Coming Sept. 9
Preparing - Training - Responding to the Active Shooter
Rich Mellor, Sr. Advisor Asset Protection, NRF

In this LPNN Quick Take, hear from Joe LaRocca, Greg DeTardo, President at NuTech National, and Kathy Grannis, Senior Director, Media Relations at the NRF. Kathy talks about some of the highlights from the NRF's ORC survey. While Greg discusses what's new with NuTech and where they are headed. They also discuss the opportunity as an industry for developing partnerships with retailers and law enforcement to combat ORC.

Solution Providers, have a video or commercial you want to publish? Contact us.


Kount Releases Kount Central to Stop Fraud at the Payment 'Choke Point'
Fraud and risk management technology leader Kount announced today the launch of Kount Central, a new service to combat fraud at the payment processor level. Aimed at the top of the payment chain, Kount Central is designed to integrate with online payment processors such as acquirers, payment service providers, hosted pay pages and payment gateways, enabling each to help all their merchants reduce the negative effects of fraud. Brad Wiskirchen, CEO Kount comments: "Kount has years of experience helping online merchants around the world reduce fraudulent transactions. With the launch of Kount Central, we're providing our industry-leading protection to stop fraud at the 'choke point,' moving up the payments ecosystem to the payments processor. Now processors can provide added value with proven services that will enable their merchants to increase sales without the fraud risk associated with online payments." The Kount Central solution requires only a single integration with the payment processor, easing the technology implementation process considerably for merchants. With the IT hurdle out of the way, merchants can be up and running with an industry-leading fraud platform in minutes. (Source kount.com)

Apple and NFC: 10 key considerations for retailers

Macy's offers browser-based wallet to streamline holiday purchasing
"Fraud is not a person - it is a dynamic grouping of statistics that deviate from the norm."
Stuart B. Levine, CFI, CFCI
CEO, The Zellman Group & Zellman Fraudnet





1 of 4 man counterfeit credit card gang in Tampa gets 3 yrs 8 months federal prison for hitting retailers Calero-Alvarez, along with Yuneski Perdomo, Edel Gomez and Jorge Duran-Blanco, obtained stolen credit and debit account numbers and used them to create counterfeit or cloned credit cards, Bentley said. The conspirators used the cards to buy items that were sold for cash, which was then divided between themselves. Gomez and Duran-Blanco have pleaded guilty and are to be sentenced Sept. 22, Bentley said. Perdomo remains at large. (Source tbo.com)


Male-Female ORC Duo - Chicago residents may be linked to string of thefts across WI and IL Madison police were called to the TJ Maxx store at Westgate Mall Wednesday. Officers arrested both as they were trying to get away. Inside the vehicle, officers found numerous bags of merchandise and receipts from many stores: TJ Maxx, Marshalls, Victoria's Secret, Nordstrom's Rack, Old Navy, and Target. The preliminary investigation suggests they had been returning stolen items for store credit or gift cards. A larger investigation is ongoing. (Source wkow.com)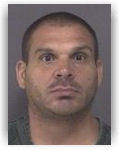 Man steals baby formula from supermarket for 3rd time in Manahawkin, NJ Shop Rite loss prevention officers spotted Anthony Browne walking on Route 72 after a reported incident of shoplifting at the Manahawkin supermarket, Stafford police said in a news release. The loss prevention officers recognized Browne, 35, from two previous shoplifting incidents, in which he had stolen $1,200 worth of baby formula, police said. Police also confirmed that Browne stole $855 worth of baby formula from a nearby Walmart after checking surveillance video. (Source nj.com)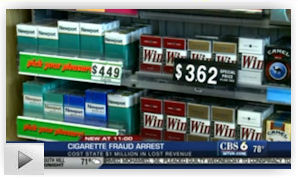 Virginia man faces prison time for crimes involving $19.8 million worth of cigarettes A Chesterfield man faces five years in prison and a $250,000 fine for his role in a crime that involved $19.8 million worth of cigarettes. Mohamed Seid Ahmed Mohamed, 56, pleaded guilty Wednesday to conspiracy to commit wire fraud and to traffic in contraband cigarettes, according to the United States Attorney for the Eastern District of Virginia. Mohamed used his role as owner of City Cigarettes in Richmond to buy 440,000 cartons of cigarettes from wholesale stores between 2011 and 2014 without paying the applicable Virginia Retail Sales and Use Tax. He did so by claiming the cigarettes would be resold at City Cigarettes, according to his plea agreement. Instead, Mohamed and his co-conspirators sold most of the cigarettes to people who they knew would take the cigarettes out of state to sell in the black market - tax free. (Source wtvr.com)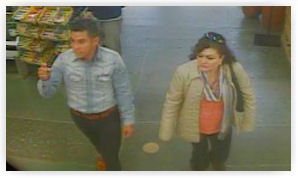 West Coast credit card fraud suspects rack up $30,000 - installed skimmers at rural gas station, affecting dozens Cowlitz County Sheriff's deputies are asking the public for help to identify suspects they believe committed more than $30,000 worth of credit card fraud. Police said an investigation suggests the suspects used a skimming device on a gas pump in rural Cowlitz County, affecting dozens of victims. The alleged fraudsters made credit card purchases at retail outlets from Cowlitz County to Portland, to Los Angeles, Calif. and places in between. (Source koin.com) (Source tdn.com)

Woman hits Walmart multiple times gets busted with $2,900 in merchandise in East Stroudsburg, Pa.

Do you have an ORC case to share? Publishing it educates the LP & retail community
which might fuel even more jobs and funding.
Share your ORC news and help the industry grow


Texas mall security guard fatally shoots man
Police say a Houston mall security guard fatally shot a homeless man who attacked an officer. The Houston Chronicle reports the unidentified man was shot behind the Northline Commons on Wednesday. The mall's general manager says the mall s investigating and cooperating with the police. The security guard has not been charged. Police are investigating the shooting as a homicide. (Source kxan.com)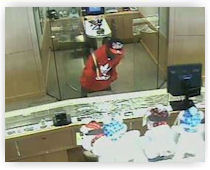 $138,600 in jewelry taken in smash-and-grab at Jared's in Maplewood, MN Two suspects entered the store and said very little to any of the team members on the floor. Both proceeded to the diamond body area and began to look at the display. Each of the individuals produced a sledge hammer concealed from under their sweat shirts. The suspects took several swings at the cases smashing the glass and scooping up 25 diamond pieces.



Armed robbers assault Austin store workers with baseball bats
Three robbers entered the Hari Food Mart in Austin on Tuesday night, brandished a handgun, struck two employees in the knees with baseball bats and punched another before fleeing on foot with an undisclosed amount of cash. Two suspects hit the knees of a 57-year-old employee and a 28-year-old employee before forcing them into a bathroom. The third suspect split the lip of a 58-year-old employee with a punch to the face before forcing the bleeding man to empty the cash register at gunpoint. (Source postpulletin.com)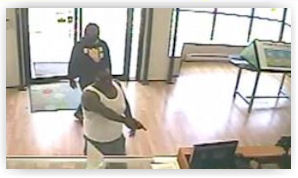 Man Wanted in 8 Armed Robberies in D.C.
Two men were captured on surveillance video holding up a mobile phone store in Northwest D.C. during a brazen daylight robbery. The crime occurred last week, but police released the video Wednesday in hopes that someone might recognize the two men. The video shows one man entering the Cricket Wireless store at 552 Georgia Ave. NW and almost immediately pulling out a gun. Both men approach the counter, and the second man holds out a bag. (Source csnbaltimore.com) (Source wjla.com)

Thieves hit 2 Lenscrafters stores in 2 hours - 50 pairs of high-end frames stolen Lenscrafters security shared exclusive surveillance video with 13 WHAM News to help catch two females caught on tape stealing thousands of dollars worth of designer eyewear. The thefts happened on August 13th at both the Marketplace and Greece Ridge Mall stores. Both stores were hit in a two hour period. Store security says more than 50 pairs of frames were stolen. (Source 13wham.com)

Walmart shoplifting suspect arrested during return visit to PA store
A 33-year-old East Stroudsburg woman suspected of shoplifting at the Walmart in Mount Pocono was arrested over the weekend when she returned to the store, police said. A store security officer recognized Lesley Ann Iadarola from surveillance video of two prior incidents, on Aug. 25 and 31, when Iadarola allegedly removed $2,894 worth of merchandise without paying for it, police said. (Source mcall.com)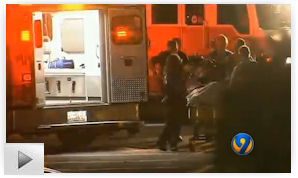 Police rescue Radio Shack burglar after thief falls more than 60 feet in attempted escape Police in Concord said a man who was breaking into a Radio Shack store survived a fall of more than 60 feet after he tried to get away from officers early Wednesday morning. An officer patrolling the shopping center across from Concord Mills saw three men breaking the front window of the Radio Shack around 3 a.m. and called for backup. When officers got there, the three suspects run out the back of the store. One suspect jumped a fence behind the store and fell many feet into dense woods and brush. (Source wsoctv.com)

One-Year-Old Left Behind As Her Aunt Flees Crime Scene
A Pennsylvania robbery suspect fled a Walmart store after a scuffle with a loss prevention officer, but after leaving, she discovered that she left her one-year-old niece behind. (Source opposingviews.com)

Suspects try fake receipt at Home Depot in Michigan

Suspected Serial Robber Arrested in Laredo, TX

---
● Bob's Food Mart - Rock Hill, SC - Armed Robbery - clerk assaulted
● Circle K - Augusta, GA - Armed Robbery - suspect arrested
● CVS - Augusta, GA - Robbery
● Medicine Stop - Uneeda, WV - Armed Robbery
● Metro PCS Store - Dunedin, FL - Armed Robbery
● Qik N EZ - Grand Rapids, MI - Armed Robbery
● Radio Shack - Charlotte, NC - Burglary - 2 suspects arrested
● Sashae Floral Arts & Gifts - Aspen, CO - Burglary
● Toot 'n Totum - Amarillo, TX - Armed Robbery
● Verizon Store - Thurmont, MD - Burglary
● Walgreens - Tulsa, OK - Robbery




| | | | |
| --- | --- | --- | --- |
| Job Opening | Company | Location | Origination |
| Group VP of LP | Retained Search | New York, NY | Gus Downing |
| ORC Investigations Mgr | The Home Depot | Atlanta, GA | The Home Depot |
| Dir of LP & Risk Mgmt | Gordmans | Omaha, NE | Gordmans |
| Director Digital LP | Nike | Portland, OR | Nike |
| Regional LP & Safety Director | Younkers | Okemos, MI | The Bon Ton Stores |
| Regional LP Director | Corporate | Hoffman Estates, IL | Sears Holdings Corp |
| Sr Manager of LP | Dunkin' Brands | Dallas, TX | Dunkin' Brands |
| Sr LP Analyst | Dunkin' Brands | Canton, MA | Dunkin' Brands |
| Corporate Investigator | Confidential | San Francisco Bay, CA | Confidential |
| AP Analyst | Northgate Markets | Anaheim, CA | Northgate Markets |
| Regional LP Manager | The Vitamin Shoppe | Chicago, IL | The Vitamin Shoppe |
| National Account Manager | Vector Security, Inc | TBD | Vector Security, Inc |
| AP Manager | Ralph Lauren | New York, NY | Ralph Lauren |
| AP Analyst | Bi-Lo Holdings | Baldwin, FL | Bi-Lo Holdings |
| AP Specialist | Bi-Lo Holdings | Savannah/Augusta, GA | Bi-Lo Holdings |
| Bilingual AP Specialist | Bi-Lo Holdings | Miami, FL | Bi-Lo Holdings |
| AP Supervisor | Ralph Lauren | New York, NY | Ralph Lauren |
| AP Associate | Ralph Lauren | New York, NY | Ralph Lauren |
| AP Associate | Ralph Lauren | Orlando, FL | Ralph Lauren |
| LP Investigator | Tom Thumb | Dallas, TX | Safeway |
| Investigator II | SpartanNash | Omaha, NE | SpartanNash |
| Key Account Mgr | Checkpoint Systems | Any location | Checkpoint |
| | Confidential | Northeast | Downing & Downing |
| Regional LP Manager | Confidential | San Francisco, CA | Downing & Downing |
Limited Time Only - Post Your Multi-Unit LP jobs for FREE - Learn More Here



Today's Daily Job Postings from the Net - Appearing Today Only
View our Internet Jobs Archives here

| | | | |
| --- | --- | --- | --- |
| Job Opening | Company | Location | Origination |
| AP Manager | BJ's Wholesale Club | Allentown, PA | BJ's Wholesale Club |
| AP Manager | Sam's Club | Chandler, AZ | Walmart |
| AP Manager in Training | Walmart | Rockwall, TX | Walmart |
| AP Manager in Training | Walmart | Waverly, TN | Walmart |
| AP Manager in Training | Walmart | Warsaw, NY | Walmart |
| AP Manager in Training | Walmart | Orangeburg, SC | Walmart |
| AP Manager in Training | Walmart | Henderson, NV | Walmart |
| AP Manager in Training | Walmart | Clarksville, TN | Walmart |
| AP Manager in Training | Walmart | Festus, MO | Walmart |
| AP Manager in Training | Walmart | Dunkirk, MD | Walmart |
| LP Manager | Sears | Annapolis, MD | Sears Holdings Corp |
| LP Manager Hrly | Kmart | New Hartford, NY | Sears Holdings Corp |
| LP Manager | Kmart | Holyoke, MA | Sears Holdings Corp |
| AP Team Leader | Target | San Antonio, TX | Target |
| AP Team Leader | Target | New Lenox, IL | Target |
| ETL AP in Training | Target | Fredericksburg, VA | Target |
| Senior ORC Investigator | Corporate | Dallas, TX | TJX Companies |
| Field ORC Specialist | Gap Inc | New York, US | Gap Inc |
| | | | |

Joshua Saunders, CFI was named Director, Corporate Asset Protection, Enterprise Business Continuity & Safety for Best Buy.
Luis Ninan was promoted to Senior Manager AP Resources for The Home Depot.
Tony Paixao was promoted to Regional Loss Prevention Manager - East for Harbor Freight Tools.
Dan Armour was named Field Loss Prevention Manager for GameStop.
David Guerrero, CFI was named Senior Investigator for AT&T.




A career is like a horse race that starts fresh everyday, every week, every inventory period, every management change and every new employer. Quite frankly it never stops, and you don't want it to actually. Because if it does then you're not in the game, and being in the game is what it's all about. As in every race, some days you win, some days you show, some days you place and some days you just downright lose. The bottom line is learning how to lose with dignity and how to win with humility. But the most important thing is just staying in the game and keeping focused.

Just a Thought,
Gus Downing



Post Your Tip or Advice! Click Here

Please make sure to add d-ddaily@downing-downing.com to your contact list, address book,
trusted sender list, and/or company white list to ensure you receive our newsletter.
www.downing-downing.com / ADVERTISE WITH THE DAILY