Hurricane Irma News Update

WWD Article - Written For Retailers
Hurricane Irma Threatens to Outstrip Harvey in Retail Impact
The storm could provide a one-two punch following Harvey
Some big chains, including Wal-Mart Stores Inc., are expecting to close more stores than they did in Texas and consumers are primed to react quickly, given the wall-t0-wall hurricane coverage and forecasts that Irma will soon grow to be a potentially catastrophic category five storm.

Evan Gold, executive vice president for global services at Planalytics, which tracks how businesses are impacted by weather, said Harvey erased an estimated $1 billion in retail sales. (That represents the actual sales lost, not purchase that were moved up or deferred in the face of the storm).

"Irma by comparison is a larger storm in terms of physical size," Gold said. "It's a stronger storm and it's taking aim at Florida. It has the potential to impact a larger swath of land."

"Right now, we're looking at a potential impact to 400 stores" due to Hurricane Irma, a Wal-Mart spokesman said. That's far more than about 125 Wal-Mart, Sam's Club and Neighborhood Market stores, which were closed for several days due to Harvey.

The procedures for preparing for Hurricane Irma are "very similar to Harvey, where we put in place an emergency center," the Wal-Mart spokesman said. "We have an emergency center activated for this one [Irma] as well."

A Target spokeswoman noted: "We have more than 120 stores in Florida and are currently anticipating the vast majority of them to be in the path of Hurricane Irma. This week, we're providing stores with additional supplies that we know our guests need to stock up on, including water, batteries, flashlights, toiletries, camping supplies, cleaning supplies and non-perishable food. We'll continue to push as many products to our stores as we safely can before the hurricane hits. We anticipate that Target stores will close this weekend and will provide a store closure list once it's available.

"Disasters don't destroy demand, they displace demand forward or back in time or online, just as homeowners in Florida are now stocking up before Irma arrives," said Craig Johnson, president of Customer Growth Partners LLC. "Houston saw a shortfall in August retail sales of $1.6 billion, some 15 percent below normal monthly sales of $10.5 billion. With most stores open by Aug. 31, the shortfall is already reversing out."

Online sales continued wherever consumers had connectivity, and will normalize as soon as homeowners return to their residence and any last-mile delivery issues are resolved. wwd.com

$2.45B in Lost Retail Sales in a Week and a Half
Hurricane Irma to Cost $1.45B in Lost Retail Sales
Irma could result in up to $1.45 billion in lost retail sales (online and offline) in the United States if the storm is as damaging as forecast models predict, according to Planalytics Inc., a firm that tracks the weather's impact on retail transactions and store traffic. Planalytics estimates that Hurricane Harvey, which hit the United States just a week and a half ago, resulted in $1 billion in lost retail sales. digitalcommerce360.com

Home Depot Activates Hurricane Command Center in Response to Harvey and Irma
As Hurricane Irma makes landfall, The Home Depot is working around the clock to support coastal communities in the path of the storm.

On August 26, The Home Depot activated its Disaster Response Command Center at its Store Support Center in Atlanta. There, the company's merchandising, operations and supply chain teams are working to continuously move truckloads of product to stores on the Florida coast.

The Command Center also continues to support our associates and communities impacted by Hurricane Harvey.

Click here for updates on store closures and openings. homedepot.com

Florida: Supermarkets and gas stations working to keep up with demand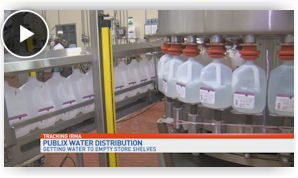 South Floridians are quickly working to stock up on necessary supplies as uncertainty remains about what impact Hurricane Irma will have. There were long lines of drivers at many area stations across Palm Beach County Tuesday night for the stations that still had fuel. Many drivers were waiting for more than an hour in line to top off their cars and fill up gas cans.

At area stores, many shoppers are finding shelves void of water and other basic necessities. At Publix's South Florida manufacturing and distribution center, more than 1,000 employees are working non-stop to continue to bottle water, bag ice, and get it delivered to more than 300 South Florida area stores. cbs12.com

Hurricane Harvey & Hurricane Irma: What's Next?
Special Presentation by ASIS International - Sept. 8 at 2pm EDT
The webinar will provide insights into the issues and solutions. What are the risks? What made Harvey a crisis? What are the lessons learned? What is the Crisis Index in the days and weeks after the storm? What do you need to do now regarding Hurricane Irma? What do you need to know now?

The focus of the webinar is on the crisis impacts on employees, customers, facilities, supply chain, finances and brand. Crises are fluid over time. A crisis can escalate or deescalate causing an adjustment of the Crisis Index over time. Recognition of the escalation and source will impact and shift the responses, DECISIONS, ACTIONS AND WORDS. The lifecycle of the crisis can be documented by recognizing the changing in Crisis Index over time. Register Today
The U.S. Navy Posts Ships in Gulf Ready to Ship in Emergency Supplies to Florida

3 hurricanes are spinning simultaneously through the Atlantic
---
USS Reveals New Apparel Return Fraud Solution
Loss prevention and retail security solution technology provider, USS, recently unveiled their latest development to combat apparel return fraud, the Disposable Anti-Wardrobing Tag.



Wardrobing, a form of retail return fraud and shoplifting, is a practice used by customers through which a high value article of clothing is purchased with the intent of wearing it for one, or few, occasions and subsequently returning the item to the retailer for a full refund.

USS' Disposable Anti-Wardrobing Tag curbs the losses and frustration incurred by this popular method by attaching the highly visible tag to areas of garments where they are difficult, if not impossible, to conceal or hide, such as the neckline. The device remains on the clothing after the point of sale, during which customers are informed that merchandise protected by the tag cannot be returned once the tag has been removed. Read more in our Vendor Spotlight column below.

ISIS Supporters Call For Poisoning of Food in Grocery Stores Across U.S. and Europe
The Islamic State militant group (ISIS) and its followers have traditionally used shock and awe tactics in their attacks on the West, taking knives, assault rifles and trucks on as weapons in shocking assaults. But the group's followers are now calling for a hidden weapon: poison. The target? Western grocery stores.

"In the third part of an English-language series promoting lone-wolf jihad in Western countries, potential attackers are advised to inject food for sale in markets with cyanide poison," U.S.-based jihadi monitoring group SITE Intelligence reported.

Even though it has yet to be used, one U.S. case points to a jihadist attempting to follow the orders of the group and its followers. Police charged Amer Sinan Alhaggagi, a 22-year-old man from San Francisco, who spent time in Yemen. He is alleged to have tried to support ISIS, but also to "redefine terror" in the Bay Area.

In his December 2016 court hearing, details emerged that he had discussed lacing drugs with rat poison and distributing them in nightclubs across the Bay Area. He had sought information from an undercover agent about mixing highly-toxic pesticide strychnine and cocaine, according to ABC. newsweek.com
ALTO US Partners with Transit Monitoring Expert 7PSolutions
to Enhance ALTO's Supply-Chain Risk Management Solution
ALTO US, an innovative technology provider in the retail and supply-chain asset protection industry, has partnered with 7PSolutions to integrate their GPS-GSM transit monitoring capabilities into the end-to-end ALTO Assurance risk management platform.

By adding the telematic services and historical GPS data provided by 7PSolutions into ALTO's comprehensive analytics dashboard, supply-chain managers will have simplified GPS and EDI data at their fingertips to improve their in-transit risk mitigation efforts. "Ultimately, customers will gain new capabilities to predict, analyze, visualize, and better manage in-transit transportation risk within their mutual supply chains," said Jeff Clark, CEO of 7PSolutions. Read more here

2017 LexisNexis True Cost of Fraud
U.S. Businesses Spend $2.66 to Combat Every Dollar of Fraud
Every dollar of fraud to merchants and firms in the retail and financial services sector is estimated to cost $2.66 on average, said a new fraud report.

The LexisNexis Fraud Multiplier estimates the total amount of loss a business incurs, based on chargebacks, fees, interest, merchandise replacement and redistribution.

For organizations selling digital goods and/or primarily transacting through remote channels, the cost is estimated to be even higher, at $3.48 per dollar of fraud, on average.

The study also investigates fraud costs as a percentage of revenues, as reported by survey respondents, to be nearly 2 percent (1.90 percent) across retail, e-commerce, financial services and digital lending businesses. Businesses that sell digital goods and/or conduct transactions primarily through remote channels take an even harder hit to their bottom line at 2.51 percent of revenues.

"For every $1 of fraud, businesses incur on average $2.66 or roughly two and a half times the actual loss itself. This accounts for nearly two percent of these businesses' annual revenues," said Paul Bjerke, vice president, fraud and identity management strategy, LexisNexis Risk Solutions. "While two percent may not sound significant, the impact can be tremendous when you're talking about a multi-million dollar company. Businesses need to be aware of the issue and proactive measures they can take to protect their bottom lines."

Digital Age Driving Fraud Risks
Along with increased costs, the study found the volume of successful and thwarted fraud continues to climb. This is driven in part by growth among larger multi-channel merchants, including those with digital goods.
Additionally, organizations in the e-commerce and financial services industries generally experience a higher range of fraud costs as a percentage of annual revenues.

As more transactions move away from the physical point-of-sale and to the digital and mobile spaces, businesses need to account and prepare for the various potential attack points of fraudsters," said Kimberly Sutherland, senior director, fraud and identity management strategy, LexisNexis Risk Solutions. "In their efforts to fight fraud, however, businesses should not overlook the importance of reducing friction in transactions to ensure a smooth end-customer experience."

Mid-to-Large Businesses Struggle Most
Larger digital merchants and firms (those with $50 million or more in annual sales) tend to feel more pain with regard to fraud, with related costs as a percentage of revenues tending to be higher for these businesses.
While larger merchants and firms use an average of 5.5 to 6.4 fraud mitigation solutions compared to the average 2.2 to 3.4 employed by among smaller organizations, use of any one solution type, such as identity authentication, is modest.

"Despite larger merchants and firms generally employing twice as many anti-fraud solutions as smaller organizations, their fraud costs as a percentage of revenue are on par with or higher than smaller organizations across industry segments. And in most cases, they are also experiencing a higher cost for every $1 of fraud. This suggests they aren't using the right combination of anti-fraud solutions," said Bjerke.

While larger merchants and firms often use more fraud mitigation solutions, they may not be doing so optimally given they experience higher fraud volumes and costs.

Despite growing risk, when compared to prior use of fraud solutions used in the retail sector, it appears investment in anti-fraud solutions by businesses has remained flat. "This suggests many businesses are relying on legacy solutions instead of increasing their protection as the risk of fraud increases with the digital age. But organizations need to evolve their anti-fraud strategy and increase or layer protections as new risks are introduced," added Bjerke. businessinsider.com

FBI Concerns Slow Commercial Drone Regulations
Telling the Good Guys From the Bad Guys
FAA convened an advisory group of experts to help resolve public safety issues raised by FBI.

Efforts to develop flight-safety regulations for commercial drones are being disrupted by law-enforcement and national security concerns, industry and government officials said at a conference here Wednesday.

Federal Aviation Administration draft rules intended to permit small unmanned aircraft to routinely fly over crowds were close to being published late last year, according to industry officials, but they were effectively vetoed by the Federal Bureau of Investigation, along with other agencies, for failing to adequately address how to remotely identify such airborne vehicles.

But many industry officials are concerned the fallout threatens to complicate and further postpone, for many more months at least, the FAA's already delayed initiatives to open up significantly more airspace for booming drone applications. "The security issues have stopped a lot of stuff" the FAA and industry were counting on to promote drone flights at night and beyond the sight of ground-based operators, Gretchen West, a lawyer for Hogan Lovells US LLP, told one panel.

Jim Williams, the former head of the FAA's drone integration office who now represents industry clients, told another panel that the "security world has a say" in such deliberations and the central question remains: "How are we going to know the good guys from the bad guys" when it comes to a swarm of drones over a crowd?

Mr. Huerta said that "we all know that there are bad actors out there who want to use [drones] for nefarious purposes."

FAA manager Jim Viola stressed the importance of developing sophisticated remote identification capabilities to overcome nagging law-enforcement criticism. "That's what got us stopped last time," he said.

Industry officials familiar with the FAA and FBI deliberations estimated it could take between a year and 18 months to get a final rule clearing the way for flights over crowds. But remote-identification technology currently under development could reduce the costs of enhanced tracking. wsj.com

New York to get $26 million to pay for Trump security costs
75 Days at $2.88M Per Day For Trump Security
The money covers costs incurred during the 2 1/2 months (75 days) between Election Day and the Republican president's Inauguration Day. The New York Police Department is getting $18.9 million. The Suffolk County Police Department is getting $7 million.

NYPD commissioner James O'Neill had written to New York's congressional delegation seeking the reimbursement. The original estimate had been lowered from $35 million to $24 million. washingtonpost.com

NRF Lowers Holiday Sales Forecast 3.2% and 3.8%,
down from the 3.7% - 4.2% growth
"While weaker-than-expected spending in the first quarter along with decelerating inflation has also contributed to the revision, NRF anticipates stronger sales heading into the fall and holiday seasons," said NRF chief economist Jack Kleinhenz. chainstoreage.com

Editor's Note: Usually the eternal optimist, this is the first time we've seen the NRF lower forecast, especially a full percentage point. Understanding and respecting the research, one would certainly think these two massive hurricanes were also contributors. Just a thought

California: Sen. Hill introduces a bill to Increase Physical Security at Gun Stores
Legislation aimed at protecting gun stores against brazen burglars is headed to the governor's desk. For the second year in a row, state Sen. Jerry Hill has authored a bill seeking to enhance requirements for how guns are stored in an effort to ward off thieves. On Tuesday, Senate Bill 464 passed 24-14-2 on the Senate floor and will now head to Gov. Jerry Brown for consideration.

If enacted, business owners must choose at least one security measure from a variety of techniques listed in the bill to make gun stores more resistant to burglaries. Options include locking guns in a safe, using a polycarbonate display case or one that has security film, installing steel roll-down doors on all floor-to-ceiling windows, or locking guns in a regular display case by running a steel cable through the trigger guards while placing concrete bollards in front of the store, according to Hill's office.

Many gun stores may already have these safety provisions in place but, for those that aren't, the goal is to slow down thieves. Stores may have security systems in place, but smash-and-grab burglars can escape before law enforcement has time to arrive and creating a two- or three-minute window can make a huge difference, he explained. smdailyjournal.com

Debt could lead Toys 'R' Us to file for bankruptcy
Toys "R" Us has hired Kirkland & Ellis, a law firm that specializes in corporate restructuring, to help the company address its debt load. The retailer has issued a statement suggesting that bankruptcy is one potential option as the company continues to lose market share to competitors, from Amazon.com to Walmart. retailwire.com

2017 National Cargo Theft Summit, Oct. 4 & 5, Atlanta, GA
The National Cargo Theft Task Force is joining resources with the Midwest Cargo Theft Task Force, Georgia Bureau of Investigation Major Theft Unit and the Memphis Cargo Theft Task Force which includes Tennessee, Arkansas and Mississippi, in an effort to provide the utmost information regarding cargo theft. REGISTER ONLINE nicb.org

OSHA's Emergency Action Plan
How to handle catastrophic accidents in the workplace
At a time when fatalities and catastrophic accidents occur in the workplace on a nearly daily basis, employers must deal with at least three very distinct audiences.

Most catastrophic incidents, including fatalities, will initiate government investigations as to the cause. Second, in today's environment of 24-hour news coverage, the employer will be inundated by the news media covering the "breaking story."

Finally, and most importantly, a fatality or catastrophic accident in the workplace causes the need to communicate with grieving survivors, whether family members of the deceased employees, eyewitnesses to the incident, or co-workers who feel a sense of loss.

OSHA's emergency action plan standard (29 C.F.R. 1910.38) outlines policies and procedures to be followed in dealing with workplace emergencies. The standard requires employers to first assess the types of worst-case emergencies probable at their facility. oshatoday.com

REGISTER TODAY
Retail Council of Canada Loss Prevention 2017 Conference - September 19th
Advances in communication technology open up a world of innovation and opportunity. However, they also expose businesses to new vulnerabilities that have the potential to be exploited by criminals. At RCC's Loss Prevention Conference, 26 leading loss prevention professionals will discuss the potential havoc of digital retail crime.

Sessions include:

New Technologies, New Risks, New Opportunities
• This session will identify new threats retailers need to be increasingly vigilant in managing due to innovation in robotics, IoT devices, AI, VR and AR platforms

Organized Retail Crime Networks & The Impact on Modern Retail
• Retailers will learn how to identify the methods and strategies of cyber criminals and digital crimes to proactively reduce the risk to their organizations.

The Fraud Shift: Why eCommerce Has Become a Fraudster Playground
• Learn the most common types of fraud and the best practices to reduce the risk to businesses.

Action Plan: Rallies, Riots and Other Crowd Threats to Retail Locations
• RCC will share how businesses can be caught in the cross-fire at gathering places where looting, vandalism and even violence can break out.

This is the only loss prevention conference developed by loss prevention experts, specifically for retailers. The agenda will offer highly relevant insights and actionable solutions to help retailers protect their companies. View the agenda and Register Today.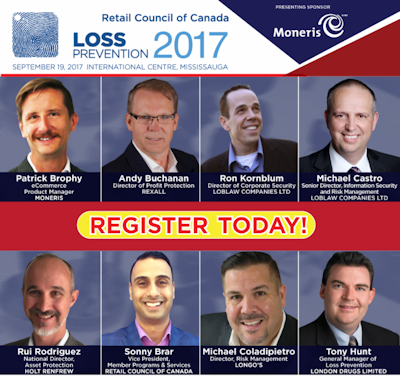 The D&D Daily Will Be at the RCC LP Conference
Gus Downing will be attending the conference and providing real-time news and pictures and a full re-cap once it's over.
Public Service Announcement for our LP/AP Veterans
New Veterans Online Shopping Benefit Starts Nov. 11
More than 95,000 people visited the military exchanges' VetVerify.org website in its first month, seeking to register for the new veterans online shopping benefit that starts Nov. 11, officials said. All honorably discharged veterans will have access to the online exchanges as of that date. VetVerify is the first step in the eligibility process.

Some veterans will be chosen as "beta testers" and will have access to the online stores before Nov. 11; the earlier veterans complete the verification process, the better their chances of becoming beta testers.

Veterans who register through VetVerify.org will receive notification of their acceptance as eligible online shoppers or, if their records are incomplete, will receive guidance on the steps they can take to update those records.

Online pricing can be seen only by those who are authorized to shop at the exchange websites: www.shopmyexchange.com; www.shopcgx.com; www.mymcx.com; and www.mynavyexchange.com. armytimes.com

iKeyless reposts Director of Loss Prevention position in Louisville, KY
We're growing rapidly, undergoing a national expansion. In the past five years, we've grown from 20 employees to 300. We've averaged 50% revenue growth each year over the past 5 years. We are looking for an experienced Director of Loss Prevention to help us grow our business. You'll play a key role in designing and implementing plans when expanding a company. You'll experience the satisfying feeling of having your ideas immediately put into action--no waiting for a committee or bureaucracy to approve them first. icims.com

Browns Shoprite Eliminates Director of LP/Safety Position

Nike says it will lay off 745 in Oregon by month's end

Across The Pond - We Aren't Alone
UK's 2nd Largest Grocer - Asda to Cut Around 300 HQ Jobs

Canada's Couche-Tard to Divest 200 stores

Walmart to Open 1,000th Online Grocery Pickup Location


Quarterly Same Store Sales Results
Restoration Hardware - RH Q2 comp's up 7%, net sales up 13%
99 Cents Only Stores Q2 comp's up 9%, net sales up 8.9%
Canada's Couche-Tard Q1 merchandise & service sales up 9.8%, fuel sales up 15.8%
Canada's - Dollarama Q2 comp's up 6.1%, sales up 11.5%
Macy's Q2 comp's on an owned basis down 2.8% and down 2.5% on an owned plus license basis, sales down 5.4%
Destination Maternity Q2 comp's down 3.4%, net sales down 7.6%
Barnes & Noble Q1 comp's down 4.9%, net sales down 6.6%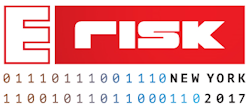 One of the biggest growth industries of 2016 was call center fraud.

Fraudulent calls to call centers more than doubled in 2015-16, from 1 in every 2,000 to 1 in every 937, according to Atlanta based information security firm Pindrop - which saw its revenue triple over the same period.

You can learn more about Pindrop's "acoustic fingerprinting" technology and how it defends call centers at the eRisk - New York conference on 14th September. Tickets are complimentary for retailers and end users.

Click here for the full article

To register go to http://eriskevents.com/new-york-booking/
SEC Chairman Seeks More Cyber Risk Disclosure For Publically Traded Co's
Newly Appointed Wall Street Regulator Eyes Cyber Shortfalls
The chief of Wall Street's top regulator says publicly traded U.S. businesses must better describe to investors the cybersecurity risks their firms face.

"I am not comfortable that the American investing public understands the substantial risks that we face systemically from cyber issues," Jay Clayton, head of the U.S. Securities and Exchange Commission, said Tuesday, Reuters reports. "I'd like to see better disclosure around that."

Speaking Tuesday on a panel discussion in Washington co-hosted by the SEC and New York University, Clayton said he will continue the SEC's focus on cybersecurity as a top enforcement priority, Reuters reports (see SEC Reportedly Probing Yahoo's Breach Notification Speed).

The SEC already requires companies to report cyber incidents that may have an impact on corporate finances. Last year, furthermore, the SEC signaled a more hands-on approach to reviewing privacy and data protection practices at all publicly traded companies (see SEC Prepares for More Cybersecurity Oversight).

Avakian said the agency's other areas of focus would include ensuring that firms' cybersecurity practices are up to snuff, pursuing any organizations that fail to disclose cyber-related challenges or failures, Reuters reports. govinfosecurity.com

Workplace IoT Puts Companies on Notice for Smarter Security
Planning & Training are the Keys - If You Plan on Retaining Your Employees
Blacklisting every "thing" in sight and banning connections to the corporate network may sound tempting, but it's not a realistic strategy.

The security threats posed by the proliferation of Internet of Things (IoT) devices are top of mind for security practitioners, and with good reason.

Gartner projects 8.4 billion connected things will be in use this year, and that includes far too many devices with vulnerabilities that are a recipe for disaster. IoT devices should have secure passwords that can automatically be updated with the most current patches. Too often, though, that is not the case. In the rush to market, devices are manufactured and shipped with easy-to-guess passwords and outdated operating systems, making devices such as webcams, and surveillance cameras relatively easy targets for attackers.

We are a gadget-loving society, especially the younger generations, so it's no surprise to see that employees expect to take their smart watches, fitness devices, and other connected devices to work. Consequently, in ISACA's State of Cyber Security 2017 research, only 13% of respondents indicated their enterprise is unconcerned with IoT in the workplace.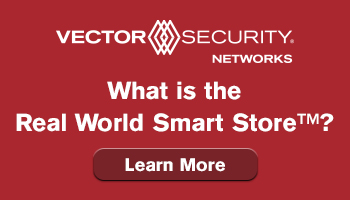 Given the understandable unease, employers may be tempted to take a knee-jerk approach and ban employees from using their connected devices in the workplace, similar to what they did when people started taking smartphones to work. But organizations should avoid that inclination and instead focus on providing clear instructions for how employees can safely and appropriately use their devices in a way that does not put the organization at risk. Otherwise, current and prospective employees may look for a friendlier workplace to take their devices - and their talents.

Organizations committed to sound IoT security also must factor in employee training. If a smart TV is purchased for a conference room, does it need to be connected to the Internet? Should the microphone be turned on? Are staff members allowed to take photos of whiteboards, and if so, to whom could that data eventually be accessible? Most employers would struggle with those answers - and likely not even have thought to ask the questions, underscoring the need for training.

These dynamics are only going to become more pronounced in the foreseeable future. We're still much closer to the beginning than the end of the attack cycle leveraging IoT devices. darkreading.com

Is Your Organization Merely PCI-Compliant or Is It Actually Secure?
The Host Identity Protocol might be the answer to inadequate check-the-box security standards.

It's the countdown to June 30, 2018, the deadline for all merchants to migrate their payment card-related operations to comply with version 3.2 of the Payment Card Industry Data Security Standard (PCI DSS v 3.2). But what does that really mean?

The most recent data security standard for credit card payment systems merely ensures compliance but not necessarily security. In fact, industry compliance and actual security are very different things. This isn't acceptable - the world must strive for compliance and security.

Although ensuring that all payment card systems are up to standard is a step in the right direction, it's not foolproof.

The problem stems from the way we've been networking our devices ever since the 1970s. Unfortunately, traditional, address-defined networking can achieve total compliance while continuing to be irresponsibly susceptible to many critical security issues. The weak link lies within its architecture, where an IP address serves as both a machine's location and its identity.

IP addresses are vulnerable to attack because they are "spoofable." That is, a hacker can gain access to your PCI systems by pretending to come from a valid IP address. It's akin to the virtual version of identity theft. Once they gain this unauthorized access, they're free to roam around your networked system, where they can steal credit card information from your customers. IT security stakeholders must think about how to overcome the vulnerability of the IP address with something "unspoofable." It's also no secret that IP change management is an ongoing headache and prone to error.

HIP Technology Offers Compliance and Security

Host Identity Protocol (HIP) technology, recently ratified by the IETF, gives you the ability to supply a trusted cryptographic identity (CryptoID) to every endpoint, which provides unprecedented capabilities in the world of networking. Not only can you make trusted endpoints invisible to the plethora of people with bad intentions, but you can also easily segment an individual device to create a perimeter of one. Centralized orchestration of CyrptoIDs is what makes it all possible and simple. darkreading.com

Ransomware is Going More Corporate, Less Consumer
Cybercriminals on average charge $544 for ransom per device, signaling a new sweet spot for payouts.

Ransomware is on track to surpass last year's wave of attacks, and businesses are getting hit with ransomware nearly as much as consumers, according to Symantec's Internet Security Threat Report released today.

Based on the 319,000 Symantec-blocked ransomware incidents that occurred during the first half of this year, the security giant is anticipating 2017 to easily surpass last year's 470,000 incidents, says Kevin Haley, director of Symantec's Security Response team.

The ransomware industry is apparently undergoing a stabilization in pricing, with expectations that only the "pros" will remain in the game, Haley predicts. darkreading.com

You've Got to Read This Once in a Lifetime HQ Transaction
Amazon City - It Could Be Your Town?
Amazon Opens Search for Amazon HQ2
A Second Headquarters City in North America
New headquarters will be a full equal to Amazon's headquarters in Seattle, and is expected to grow to 50,000 "high-paying" jobs as part of the company's ongoing job creation.

Amazon plans to invest over $5 billion in construction and operation of Amazon HQ2.

In addition to Amazon's direct hiring and investment, construction and operation of Amazon HQ2 is expected to create tens of thousands of jobs in construction and related industries, and generate tens of billions of dollars in additional investment in the city where Amazon HQ2 is located.

Amazon is opening the Amazon HQ2 Request for Proposal ("RFP") now, and local and state government leaders interested in learning more about how they can bring Amazon to their community can visit www.amazon.com/amazonHQ2.

Amazon estimates its investments in Seattle from 2010 through 2016 resulted in an additional $38 billion to the city's economy - every dollar invested by Amazon in Seattle generated an additional 1.4 dollars for the city's economy overall.

With more than 380,000 employees worldwide, Amazon ranks #1 on Fast Company's Most Innovative Companies, #2 on Fortune's World's Most Admired Companies, #1 on The Harris Poll's Corporate Reputation survey, and #2 on LinkedIn's U.S. most desirable companies list. Amazon was also recently included in the Military Times' Best for Vets list of companies committed to providing opportunities for military veterans.

"We expect HQ2 to be a full equal to our Seattle headquarters," said Jeff Bezos, Amazon founder and CEO. "Amazon HQ2 will bring billions of dollars in up-front and ongoing investments, and tens of thousands of high-paying jobs. We're excited to find a second home."

In choosing the location for HQ2, Amazon has a preference for:

● Metropolitan areas with more than one million people
● A stable and business-friendly environment
● Urban or suburban locations with the potential to attract and retain strong technical talent
● Communities that think big and creatively when considering locations and real estate options

HQ2 could be, but does not have to be:

● An urban or downtown campus
● A similar layout to Amazon's Seattle campus
● A development-prepped site. We want to encourage states and communities to think creatively for viable real estate options, while not negatively affecting our preferred timeline.

Amazon HQ2 will be a complete headquarters for Amazon - not a satellite office. Amazon expects to hire new teams and executives in HQ2, and will also let existing senior leaders across the company decide whether to locate their teams in HQ1, HQ2 or both. The company expects that employees who are currently working in HQ1 can choose to continue working there, or they could have an opportunity to move if they would prefer to be located in HQ2.

Details of Amazon's Seattle headquarters:

To learn more about Amazon's current Seattle headquarters, plans for Amazon HQ2, and to submit a proposal, visit www.amazon.com/amazonHQ2.

Editor's Note: This will end up being the most contested for and hottest real estate deal in U.S. history, if not world history. With so many factors at play, from talent, airports, schools, possibly political party preference, to history and culture, the effort to secure Amazon will be unbelievable. To the point that there will probably end up being accusations, investigations, public hearings on tax abatement, even specific legislative action. This will be a herculean effort and undertaking, and who knows, maybe Bezos has already made up his mind and this is merely an exercise in futility. Regardless, the city and state who wins just secured their future. That is if they can handle living with robots, drones, and blimps. But then again for $50B I know a city that would live with it.... businesswire.com
Shootings & Deaths
Cleveland, OH: Taco Bell Employees fatally shoot armed robber; 3 employees Armed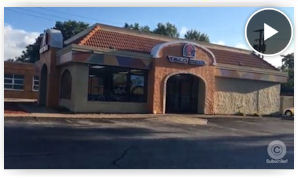 Three Taco Bell employees opened fire on two armed and masked robbers early Wednesday, killing one, police said. The employees -- two 19-year-old men and a 23-year-old man -- shot one of the armed robbers six times about 2:45 p.m. inside the Taco Bell. Police have not yet identified the employees who fired the shots, or the robber who was killed. There were no customers inside the restaurant at the time of the shooting. No arrests have been made and no charges have been filed in the case.

The two armed robbers wore bandanas on their faces when they walked into the restaurant. They ordered three employees-- ages 19, 24 and 44-- to the ground at gunpoint, according to police reports. Those employees complied and the robbers walked up to the cash registers, according to police reports. The three other employees then fired several shots at the robbers. One robber fell to the floor while the second robber ran from the restaurant. The first robber was shot six times.

The Franchise Owner says the shooting was in Self-Defense. cleveland.com

New York: Family seek $20m in death of a convicted Cartier Jewelry thief
in suspected cover up death inside prison
Convicted Cartier watch thief, Roberto Grant 35, died on May 19, 2015, while in the custody of the Metropolitan Correction Center. Now his mother, Crecita Williams, is suing the Federal Bureau of Prisons for $20 million. At the time of his 'untimely' death, Grant had been awaiting sentencing for his part in the Jan. 30, 2014 high profile $700,000 Cartier Flagship jewelry crime. Grant, a father of two, had been in a jail cell that held multiple inmates when he was pummeled to death on May 19, 2015, according to the lawsuit filed on Wednesday. Williams claims that prison personnel at the MCC told her that Grant died of a drug overdose but the medical examiner's report says he died from blunt force trauma and found no drugs in his system. nypost.com
---
Robberies & Thefts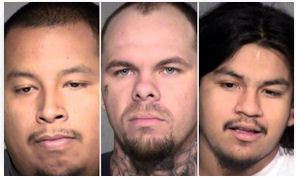 Glendale, AZ: Update: Three Walmart Armed Robbers arrested
Glendale Police report that on August 29 a man displayed a handgun while robbing the Wal-Mart store near 51st and Olive Avenues and leaving with about $3,000 in cash. abc15.com




Update: Lynnwood, NJ: Arrest Warrant Issued for Former Zumiez Payroll Employee accused of stealing nearly $232,000
Detectives suspect a former payroll employee pilfered twice as much money as they originally thought. The updated tally is near $232,000. Danielle Koehn, 39, was scheduled to begin trial Tuesday on 17 counts of identity theft. She missed the hearing and a judge issued a $50,000 warrant.

Koehn, who was arrested in 2015, reportedly used access to employee information to steal money over the span of about three years. More than 200 people were targeted.

She was hired by Zumiez Inc. in January 2011 as a payroll coordinator. An internal audit showed the fraudulent activity dated back to the year she joined the company. heraldnet.com

South Euclid, OH: Man says he heard Giant Eagle was a good place to shoplift; he was wrong
A man, 55, was suspected of a $76.58 theft of merchandise at Giant Eagle Aug. 28. He told officers he had never been stopped for theft and that someone had told him the store was a good place to steal. He also said he would not appear in court because he was from Pennsylvania. He was arrested after making that comment and returned to the station to post bond. cleveland.com

Fort Wayne, IN: Area liquor stores dealing with rash of burglaries; 10 in last 3 weeks

Kinston, NC: Man charged with 4 Counts of Armed Robbery: Circle K, Dollar General, Papa John's and Fuel Mart
---
Counterfeit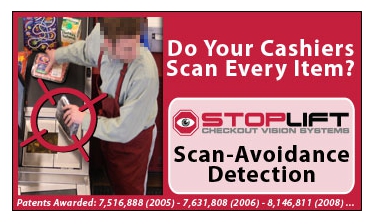 Hong Kong Customs combats Counterfeit Medicines; 14 Arrested
Hong Kong Customs conducted an anti-counterfeit medicines operation on September 5 and 6 and smashed a syndicate suspected of storing and supplying counterfeit medicines and controlled medicines. In the operation, 14 persons were arrested and about 2 700 pills of suspected counterfeit medicines and 92 000 pills of suspected controlled medicines with an estimated market value of about $2.05 million were seized. In the operation, Customs officers also raided seven drug stores for selling or possessing for sale suspected counterfeit medicines, and arrested 12 men aged between 28 and 75. 7thspace.com