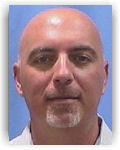 Jason Coren, CFI was named Director of LP & Security North America for Amazon. Jason was previously Vice President of Loss Prevention & Safety for PetSmart and had been with the retailer for over eight years. He was also their Director of Loss Prevention. Jason also held loss prevention leadership roles at Old Navy where he was the Director of Loss Prevention, Southeast and Canada Zones and at CVS Pharmacy where he was the Regional Loss Prevention Manager. He earned his Bachelors of Arts degree in Political Science and English Writing from the University of Pittsburgh. Congratulations Jason!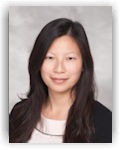 Sophia Novack was promoted to Regional Pharmacy Vice President - Region 1 for Rite Aid. Sophia began her career at Rite Aid as a Pharmacy Intern in 2005. She has held various field and corporate level positions of increasing responsibility including Pharmacist, Pharmacy Manager, Pharmacy District Manager and most recently Director, Pharmacy Asset Protection. She earned her Doctor of Pharmacy degree from Long Island University.
Amazon appoints first true Director of Security and Loss Prevention for North America with Jason Coren's announcement While they've had a few executives in senior LP roles over the years they've never had a true "Director" level LP executive. Up til now they've always had it reporting into North American operations and at a senior manager's level. Obviously with this upgraded level, LP will be elevated and hopefully have a seat at the table. Certainly they've staffed their field level Regional LP jobs with strong well compensated executives throughout North America and have built a strong team in the individual fulfillment centers as well. But this is the first time they've really showed the corporate commitment to a Director level LP executive. It should be a great challenge and an exciting time for the entire LP team there.

Amazon's gain is PetSmart's Loss - The Domino Effect
With Jason Coren's departure from PetSmart as their Vice President of Loss Prevention and Safety this leaves that specific job open. Do they fill it internally or take a look at some external candidates? Or do they eliminate the VP level, spread out the responsibilities, and make a Director level? That's the big question right now. And given recent articles in July stating "Market experts are speculating about the possibility of San Diego-based Petco being a strong candidate to take over PetSmart," it wouldn't be a surprise if they saved the head count. And actually that gives another executive an opportunity to step up and assume a senior role, which is a great move for that executive. Just a thought. Of special note here is that Jason Coren was the first LP executive in PetSmart's history ever be reach the Vice President level.

Gordman's head count freeze impacts Director of LP position
According to our sources, Gordman's has a head count freeze right now that may be impacting their not filling the recently vacated Director of Loss Prevention position.

U.S. to alert retailers to bomb materials to counter home-grown threat
The government plans to give U.S. retailers a list of materials that can be used in explosives and ask them to look out for suspicious behavior as a way to combat domestic terrorism, the homeland security secretary said on Wednesday. On the eve of the 13th anniversary of the Sept. 11 attacks, Jeh Johnson said the so-called home-grown or "lone wolf" attack like last year's Boston Marathon bombing was the hardest to detect and the one he worried about most. He said his department would issue a public advisory to retailers this week identifying the materials and suspicious behavior to look for in anyone buying large quantities of them. Johnson's remarks came as President Barack Obama prepared to set out a long-term strategy to defeat Islamic State, including air strikes against the group in Syria, in a speech to Americans on Wednesday evening. While there is no credible threat from Islamic State on U.S. soil today, the group is an extremely dangerous mix of terrorist organization and insurgent army that has Americans and the United States in its crosshairs, Johnson said. (Source reuters.com)

Home Depot's hack plunders store registers while disguising itself as antivirus software - not like Target's The credit card-stealing program used in the attack on the Atlanta-based retailer is being dubbed FrameworkPOS, and differs significantly from the software used last year to hack Target Corp. The differences in the malware are strong indicators that the hacks are probably the work of two different groups. FrameworkPOS, is derived from the McAfee Inc. antivirus agent it impersonates. The malware's disguise was meant to keep Home Depot's security team from taking a deeper look even if the retailer wasn't deploying McAfee products on its registers or elsewhere in its network. The malware code is sprinkled with anti-American references, including a link to a Wikipedia entry on wars involving the U.S. and a website promoting a book on American imperialism. (Source bloomberg.com)

Cybersecurity Summit Addresses Threats and Solutions
Yesterday, the Merchant Financial Cyber Partnership, hosted its 2014 Merchant-Financial Services Cybersecurity Summit, in Washington, D.C. With more than 150 industry leaders, policymakers and members of the media in attendance, the summit viewed the topic of "Cybersecurity: Protecting the Payments system" from various perspectives over the course of three panels. Former Minnesota Governor Tim Pawlenty, now CEO of Financial Services Roundtable, set the tone for the summit by sharing the statistic that between May 2013 and May 2014, the data of more than 110 million Americans (almost half of the U.S. adult population) was compromised through cybercrime and security breaches. Panelists in the first session, painted a grim picture of the state of cybercrime today. U.S. Representative Mike Rogers' stated that "We are in a cyber war ... we just don't know it yet." The second panel, comprised of speakers from the retail and financial sectors along with an FBI cybercrime expert, followed up in more detail on strategies and challenges for information sharing in the session. Building trust and developing strong communication among various corporate entities and the government is a key piece — and one of the biggest challenges — to effective information sharing. RILA Senior Vice President Suzie Squier acknowledged that retailers have increasingly come together to form coalitions, with the ongoing goal of creating info sharing among merchants. Joseph Demarest, assistant director of the FBI Cyber Division echoed this sentiment of collaboration, saying that more and more the FBI is learning from the private sector and vice-versa, in order to jointly combat the looming cybersecurity threat. The summit's final panel, featured Walmart's Senior Director for Payment Strategy Reed Luhtanen, MasterCard's Chief Payment System Integrity Office Nancy O'Malley, and Bloomberg Government's Senior Technology Analyst Afzal Bari discussing what's new and next on the payment security horizon, from EMV to tokenization and everything in between ... including discussion of the just-announced Apple Pay system. All three panelists emphasized the need to develop and deploy new technologies quickly. "Today's event highlighted the extensive efforts merchants are making to address data theft," said NACS Director of Government Relations Paige Anderson. "We need all stakeholders to have a real voice in security standards to ensure the best protection for consumers and businesses." (Source nacsonline.com)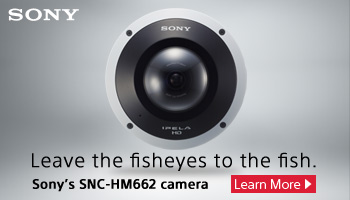 Will Stores Warm Up to Apple Pay? Is this the start of NFC? Apple hopes its service, Apple Pay, will prompt shoppers to ditch their wallet and make purchases with an iPhone. The system relies on a technology known as near-field communication, or NFC, that has had trouble winning acceptance from merchants. Merchants must install a reader at their checkout line for so-called tap-and-go payments. NFC readers are being used by fewer than 10% of merchants. Starting in October, Apple said iPhone owners will be able to use Apple Pay at 220,000 U.S. locations, including McDonald's Corp., Bloomingdale's and Macy's. By comparison, the Electronic Transactions Association said more than nine million U.S. merchants accept credit and debit cards. The question remains whether Apple can get retailers to turn on the NFC machines. Some big merchants remain skeptical. Best Buy and Wal-Mart are instead backing a retailer-owned mobile technology group called Merchant Customer Exchange, which also counts Target Corp. among its members. MCX's payment service requires only a software download and can be used on existing iPhones and Android devices. (Source wsj.com)

RadioShack Seeks Financial Rescue, Warns of Bankruptcy and "Possibly Liquidate" - Q2 results - comp's down 20%, sales down 22%, losses swelled to $137.4 million CEO Says Company In Talks to Shore Up Finances, But Warns It Could Quickly Run Out of Cash. Radio Shack said Thursday it is in talks to shore up its finances and hopes to announce a deal in the near term, but warned it could quickly run out of cash and be forced to turn to bankruptcy court if the talks fail. If the talks fail, the company warned in a filing, it could end up in bankruptcy court and be forced to possibly liquidate. (Source wsj.com)

Five Below opens 30 stores in Q2 and sees 30% revenue growth - Also on the hunt for their first Director of Loss Prevention This fast growth retailer had a great second quarter and opened 30 stores. Bringing the total store count to 353 stores. In June, Five Below announced that Joel Anderson, who was the chief executive of Walmart.com in the U.S., would become president of Five Below in July. On Tuesday, the company said it signed a lease for a Pedricktown, N.J., distribution center with more space than its current site in New Castle, Del., a move that will support East Coast expansion. Five Below now expects sales of $681 million to $687 million for the year, up from a prior view of $675 million to $681 million. They're based in Philadelphia. (Source wsj.com)
'Tis the season' - For all the conferences
With this week's Retail Council of Canada's LP conference, the upcoming 10th LPRC Impact Conference, the ASIS International 60th annual conference, 6 large ORC conferences scattered throughout the U.S., and a few we may be missing, this is the time when the industry gets ready for the holiday impact. The infamous fourth quarter onslaught of customers, criminals, sales, refunds, credit card fraud, ORC, robberies, long hours, and lots of work to do in the stores. These conferences, all put together to add value and help the industry and the executives, are critical components of building and preparing an industry to better serve the retailers and help resolve the issues and incidents that come with the busy fourth quarter. And this year we have the added pressures of literally millions and millions of potential fake credit cards being used in our stores. This fourth quarter could be unlike any other and everyone needs to be prepared and these conferences are there to do that. So if you are attending them - good for you and if you're not make sure you read about them and try to find any new information you can that can help you better serve the retailer you're working for. Because for the first time in history, credit card fraud-identity theft has been declared a "Grave National Security Danger" by the White House and that means you have a part to play in combating it. Good luck and we hope all the conferences go well.

Date
Conference
Location
September 4 - 5
Cook County ROC Task Force Training & Conference
Oak Brook, IL
September 8
Consumer Returns Conference
Dallas, TX
September 9-10
International Supply Chain Protection Organization (ISCPO)
Dallas, TX
September 10-11
Retail Council of Canada (RCC)
Toronto, ON, CA
September 12
NY Metro ORC Alliance
New York, NY
September 18
NE ORC Symposium & Trade Show
Worcester, MA
September 18
NYC Cyber Security Summit
New York, NY
September 19
Ohio ORC Retail Crime Symposium
Columbus, OH
September 23 -24
Utah Organized Retail Crime Association (UTORCA)
Utah
September 29 - Oct. 2
ASIS International
Atlanta, GA
October 8
Washington State Organized Retail Crime Alliance (WSORCA)
Tacoma, WA
October 13 - 15
LPRC Impact Conference
Gainesville, FL
October 13 - 16
Coalition of Law Enforcement and Retail (CLEAR)
San Diego, CA
October 28
Northeast Regional Conference on LP
Monroe Twp, NJ
Quarterly Same Store Sales Results
Restoration Hardware Q2 comparable brand revenues up 13% with net revenues up 14%
Kroger Q2 up 4.8% without fuel, with total sales up 11.6%
Men's Warehouse Q2 up 4.4%, Moores up 10.2%, K&G up 5.6% with net sales up 24.1%
Five Below Q2 up 3.2% with revenue up 30%
Canada's - Empire Co owners of Sobey's Q1 up 1.3% with Safeway store acquisition driving sales up 35.4%
99 Cents Only Stores Q2 up 0.1% with net sales up 5.8%
lululemon athletica Q2 flat with net revenue up 13%
Gymboree Q2 down 10% with net sales down 9.1%
Wet Seal Q2 down 12.4% with net sales down 11.6%
dELiA*s Q2 down 17.5% with total revenues down 22.4%
Radio Shack down 20% with net sales down 22%

All the News - One Place - One Source - One Time
The D&D Daily respects your time & doesn't filter retail's reality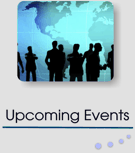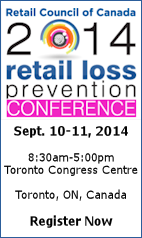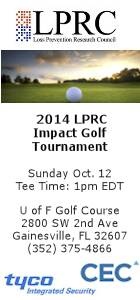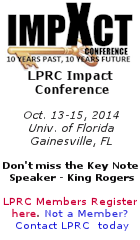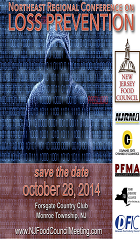 Know about an event we should feature here?
Let us know.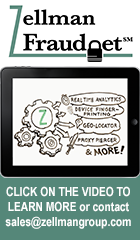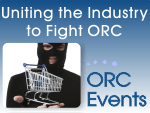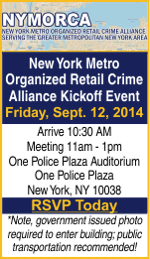 New England ORC Symposium & Trade Show
Sept. 18, 2014
DCU Center
Worcester, MA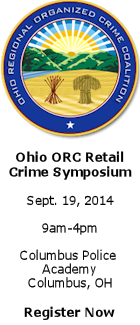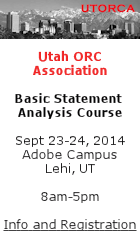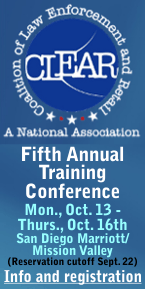 LPF Creates Diversity Committee
The Loss Prevention Foundation (LPF) is proud to announce the formation of the LPF Loss Prevention Diversity Committee. This committee will be led by industry veteran Paul Jones, LPC, Head of Global Asset Protection, ebay and vice-chairman of LPF, who has a proven track record of implementing effective diversity programs within retail loss prevention functions. The first official meeting will take place at our annual board of directors meeting, September 25th, in Savanah, GA. "While progress has been made, we feel the collective strength of LPF and LP certification can assist us in building a more diverse LP community", said Paul Jones, LPC.

The following is an initial list of executives who will be participating in this committee:

● Merek Bigelow, Director of Marketing, Loss Prevention Magazine
● Charles Delgado, LPC , Vice President of Asset Protection, Meijer
● Kate Hughes, AVP- Loss Prevention, TJX
● Hector Pearson, Area Loss Prevention Director, CVS/Caremark
● Debbie Rood, Senior Retail & General Management Retail Consultant
"I am excited to participate with my peers and utilize this forum to assist our industry with improving our track record on diversity. This is very important and exciting work that will help evolve our industry," said Charles Delgado, LPC.

For more information, contact us here.

For further information on PROACT, email inquiries to PROACT@eBay.com.

eBay Direct - Click Here - (notify - info - questions)


Preparing - Training - Responding to the Active Shooter


Rich Mellor

Rich Mellor

, Senior Advisor, Asset Protection at the NRF and former VP of LP for the NRF, sits down with LPNN to discuss the most dangerous situation in retail -- active shooter events. Studies have shown business locales, such as retail stores, are the most frequently attacked locations in active shooter events. Rich talks about what the LP industry can do to better prepare and help prevent such incidents, including partnerships with law enforcement and other emergency responders.


NEXT UP - Coming Sept. 15
Cyber Security's Increasing Impact on Retail the Role of LP
Tom Litchford, VP, Retail Technologies at the NRF


LPNN Quick Take #15

In this LPNN Quick Take, hear from Joe LaRocca, Greg DeTardo, President at NuTech National and Jon Gold, VP, Supply Chain & Customs Policy at the NRF as they discuss the biggest issue facing retail at this time - the supply chain labor contract for the west coast port. And how this affects the Loss Prevention executives and retailers. They also talk about the growing ORC problem and Cargo theft.

Solution Providers, have a video or commercial you want to publish? Contact us.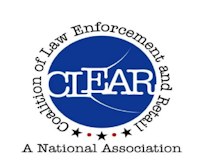 CLEAR's Fifth Annual Training Conference Coming Oct. 13-16
Just a reminder the hotel discount for the annual conference rate expires 9/22/14, so make your reservations now! And for those of us that are CFI's - we get 6 CEU credits toward re-certification! Also - If anyone has any nominations for either an LP or Law Enforcement investigator/investigation of the year please email Dave Collins at dcollins@clearusa.org, or Jack at jgee@clearusa.org. The conference is a chance to learn some new skills, and just as important, network with others in the LP industry, and with many different Law Enforcement agencies. Click here for more details and to register!

6 Saks NYC employees caught binge shopping with customer cards; over $400,000 A crew of Saks Fifth Avenue employees was busted after they charged at least $400,000 worth of luxury shoes, handbags and other items using customers' stolen credit card numbers, authorities said Wednesday. Six workers at the Midtown fashion Mecca swiped credit card data from 22 customers in a spending spree that stretched from May until earlier this month, according to a criminal complaint. Ringleader Tamara Williams, 36, of Queens got the customers' personal information from the retailer's computers and passed it along to five sales associates at the store, the complaint said. (Source nypost.com)

Walmart computer theft ring tied to additional financial crimes in Indiana and Illinois Ottawa Police reported this week of hearing Aug. 2 that more than $4,000 worth of computers were stolen from Walmart. Rakeem M. Roberts, of Joliet, emerged as a suspect in more than 12 thefts from other Walmarts, which led Ottawa detectives to work with Joliet detectives and question Roberts. As a result, Roberts was charged Aug. 29 in La Salle County with retail theft and burglary. Last week in Will County, Roberts was charged with being the organizer of a financial crimes enterprise, a continuing financial crimes enterprise, burglary and three counts of retail theft. (Source mywebtimes.com)



New York State Police uncover Philadelphia thieves striking in Albany, NY New York State Police say they've caught a group of Philadelphia criminals who were striking here in the Capital Region. The theft ring was discovered after a traffic stop in Clifton Park uncovered stolen property. They arrested 22-year-old Jennell Carr, 21-year-old Kenyatta Miller, 23-year-old James Carter and 47-year-old Tracey Worley. Police say Carr and Miller would go into retail locations throughout the area and chat with customers to distract them. That's when another member of the group would steal the unsuspecting victim's wallet out of her purse. The four were found with a debit card stolen from Joanne Fabrics in Colonie as well as another woman's checkbook taken from the Dollar Tree Store in Clifton Park. They also used a stolen debit card at the Walmart on Washington Ave. Extension to purchase $800 worth of merchandise. (Source wnyt.com)


Radio Shack reports the theft of over $15,000 in iPhones in Ocala, FL Twenty-six iPhones, valued at $15,350, were reported stolen from a store Tuesday. Employees at Radio Shack in Ocala, told deputies that four women entered shortly before 7 p.m. and one said she was looking around while her food was being prepared at a nearby restaurant. The other two women distracted employees while the fourth went to the back, a report states. The women later left the building. After the store was closed, one employee realized his keys were missing. Other employees noticed the security cabinet was unlocked. (Source ocala.com)

Havasu man arrested for ORC for stealing item and returning it for a gift card at Walmart in Lake Havasu

Employee steals $400,000 worth of breast pumps from Medela in Woodstock, IL; sold on EBay

3 men sought in connection with theft of 85 iPads, cell phones from T-Mobile store in Staten Island, NY