ORGANIZATIONS PROTECTING AGAINST CYBER-CRIME - A Roundtable Discussion -
A must read!
Retailers have come to terms with the threat of cyber-attacks that result in data breaches and have put preventative measures in place to secure their information. However, is enough being done to protect company data?

On August 25, Retail Council of Canada's (RCC) national industry publication, Canadian Retailer, and one of the association's valued partners, TYCO Integrated Security, assembled some of the brightest professionals in the retail world who are currently dealing with the issue of data protection. Click here to read the discussion.

The Roundtable was held in order to start dialogue that speaks to the need for identifying the data that may be at risk, which includes intellectual property, personal information of individuals associated with the organization, and credit information of customers. All are targets of the cyber-criminal, and the group discussed the preventative measures which can help mitigate breaches.

But there are rules that organizations ought to be following including PIPEDA (Personal Information Protection and Electronic Documents Act) which was established to guide organizations concerning ways to protect information, and PCI Compliance, the payment card industries rules, which advises organizations concerning ways to handle credit information.
PARTICIPANTS

Brad Baker
Senior Director Loss Prevention, Aviation and Business Continuity
Walmart Canada Corp.

Jacques Boucher
Director LP
Reitmans Canada

Rita Estwick
Director, Security Strategy
Canada Post Corporation

Kevvie Fowler
Partner, Advisory Services
KPMG Canada

Rui Rodrigues
National Director, Loss Prevention
Staples Canada

Cyril Williams
Director of Loss Prevention
Katz Group Canada Ltd./Rexall Pharma Plus

So how are the hackers still getting in with all of these rules in place?

Much discussion took place, but the bottom line is that the answer may lie beyond compliance. And to that degree, the methodology behind enterprise risk management would be the first step in addressing an organization's vulnerability. Once all of the risks are identified, the mitigation strategy is critical, resources available to implement preventative measure crucial, and buy in from the top essential.

The group was also joined by a cyber-crime expert from KPMG who talked about the web, but not just any web—the deep web, which lies beneath the surface of every day common Internet use, and the one where the organized criminals openly discuss targets, and buy and sell stolen information.

The conversation was a fruitful one and provoked thought among its participants. I hope you and your teams find the dialogue equally interesting and I'll
look forward to hearing your feedback about the topics discussed. Click here to read the whole discussion.

Sincerely,
Stephen O'Keefe
Retail Council of Canada
Canadian retailers bet on technology in fight with U.S. giants - Here comes online fraud and more e-commerce LP jobs! Companies have ramped up their efforts to address consumers' evolving shopping habits and to compete with rivals such as Wal-Mart, which is pouring more than C$30 million ($27.4 million) into Canadian e-commerce projects this year. "There is now a real, 'Oh, my God, we have to play catch-up really fast,' because there's this threat of all these U.S. retailers increasing their dominance in the Canadian market," said Forrester Research analyst Peter Sheldon. Online retail sales in Canada are expected to reach C$34 billion by 2018, according to Forrester, representing about 10 percent of retail transactions, up from 7 percent in 2013. (Source reuters.com)

U.S. retailer Yankee Candle to open 50+ stores across Canada

Langley pair arrested for massive fraud operation; value of items seized runs into six figures Two men from Langley have been arrested and thousands of dollars of items seized after several police agencies teamed up. The charges will even include a data breach of PharmaNet. On July 17, the RCMP "E" Division Federal Serious and Organized Crime Section (FSOC), with the assistance of Langley RCMP, the Lower Mainland Emergency Response Team and the Integrated Forensic Identification Section, executed a search warrant at a north Langley residence during an investigation of several large fraudulent transactions. The FSOC investigation was initiated in June 2014 after a common suspect was identified through Abbotsford Police, Victoria Police and Burnaby RCMP investigations. As a result of the search warrant, police seized: in excess of $100,000 worth of construction, excavation and lawn equipment, over 13,000 credit card numbers, personal identity information for many individuals who had no association to the residence, counterfeit government identity documents in various stages of manufacture, equipment required to manufacture counterfeit documents and a Canada Post uniform. (Source vancouversun.com)

Organized crime-ring disrupted, 29 people charged after raids
RCMP say an organized crime ring in New Brunswick has been disrupted, after police agencies conducted numerous simultaneous searches across the southern part of the province on Wednesday. Drugs, firearms and cash were seized during the raids at homes and businesses in eight New Brunswick communities, RCMP said. Twenty-nine people are facing charges as a result of the ongoing investigation into organized crime and drugs, dubbed Operation J-Tornado, that now spans three provinces. (Source cbc.ca)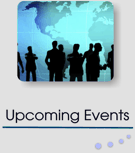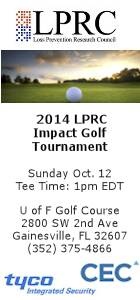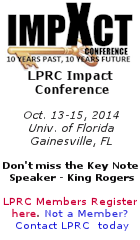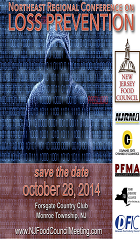 Know about an event we should feature here?
Let us know.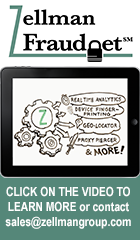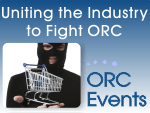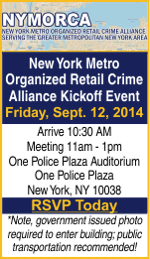 New England ORC Symposium & Trade Show
Sept. 18, 2014
DCU Center
Worcester, MA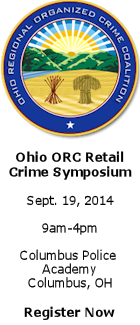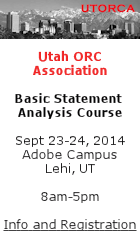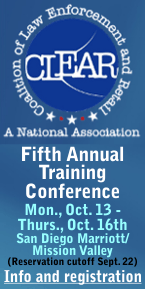 Justice Department pressuring Congress for new law to fight overseas criminals trafficking in stolen credit cards - The Pressure is on & It's About Time! The Justice Department is asking Congress to amend the law to make it illegal for an international criminal to possess, buy or sell a stolen credit card issued by a U.S. bank no matter where in the world the transaction occurs. Though prosecutors do have existing tools and have brought international cybertheft cases in the past year, the Justice Department says a new law is needed at a time when criminals operating largely in Eastern Europe are able to gobble up millions of stolen credit card numbers and commit widespread fraud in a matter of mouse clicks. Companies and banks, too, have been stung by faraway hackers who have siphoned away personal information. (Source abcnews.go.com)

U.S. Senator's send letter to Home Depot Chairman - Requesting a Briefing on security breach - Your company could be next In the letter the senators say that Home Depot's information-security officials provide a briefing to their committee staff on the investigation and latest findings. Editor's note: Given the sense of urgency and gravity of this letter if you're involved in the investigative process you can expect to be potentially testifying in the future. (Source computerworld.com)

Nicholas Ahrens Joins RILA as Vice President for Privacy and Cybersecurity
Joining the association from the Office of the General Counsel at the U.S. Department of Commerce, Ahrens will lead RILA's privacy and data security agenda and serve as the lead advocate to the government on cybersecurity, privacy, data security and related issues. In addition, Ahrens will work on the continued development and implementation of RILA's Cybersecurity and Data Privacy Initiative. Ahrens, who officially joined RILA September 8th, will also staff the RILA Privacy Leaders Council, which is comprised of senior-level executives from America's largest retailers. (Source rila.org)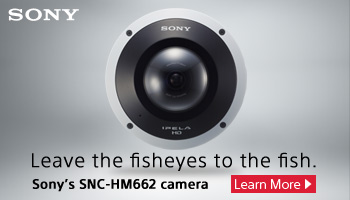 Mayor De Blasio backs 'concept' of banning credit checks in hiring
Mayor Bill de Blasio supports the "concept" of prohibiting employers from using credit checks during hiring and will work with the City Council on a bill that would do so, a spokesman said Thursday. Supporters of the bill, which has 40 co-sponsors in the council, will rally on the steps of City Hall Friday morning to denounce the use of credit checks to screen job applicants. Business groups will testify during the hearing, most likely in the hopes of persuading council members to add exemptions to the bill for certain industries, as has been done with similar laws in other states. (Source crainsnewyork.com)

How Being Filmed Changes Employee Behavior
Since Michael Brown's shooting in Ferguson, Missouri, more than 154,000 people have signed a "We the People" petition to the White House to "require all state, county, and local police to wear a camera" to curb misconduct. The most significant impact of bodycams, taxicams, and the like is not reliving the past but, rather, changing behavior in the present. Similar results can be found in a study by Washington University's Lamar Pierce and his coauthors, who looked at employee behavior at almost 400 U.S. restaurants. (Editor's Note: Lamar Pierce was a guest this past January on the Daily's LPNN Live in NYC event interestingly enough. See the episode here.) Bodycams reduced restaurant employee theft by 22%, or about $24 per week. (The effect grew over time, with theft dropping $7 a week the first month and $48 a week by the third month.) But the cameras actually had a much larger impact on productivity and sales: On average, total check revenue increased by 7% ($2,975 per week), and total drink revenue by 10.5% ($927 per week). Tips went up, too, by 0.3%. When increased monitoring made it harder for workers to steal money, the researchers observed, people redirected their efforts toward "increasing sales and customer service in order to regain some of that loss." The positive responses to the cameras — performance improvements that benefitted employees as well as their employers — were more substantial than the negative behaviors they prevented. When increased monitoring made it harder for workers to steal money, the researchers observed, people redirected their efforts toward "increasing sales and customer service in order to regain some of that loss." The positive responses to the cameras — performance improvements that benefitted employees as well as their employers — were more substantial than the negative behaviors they prevented. So perhaps the real upside of surveillance is the potential to spot and reward good work, not to deter bad conduct. (Source hbr.org)

New Smartphone skimming Tool Reads PIN pads at registers - Heads Up!
Portable infrared camera ($380) attached to iPhone 5 or 5s like a phone case. They held over PIN pad after someone has used it to enter their PIN and the infrared image displays on the phone showing which keys were pressed. (Source ctvnews.ca)

Cargo theft entering busiest season - The Fourth Quarter
Cargo theft is about to enter its busiest season, and motor carriers, in particular, are advised to be on guard. According to FreightWatch International, theft activity in the U.S. in 2013 was concentrated in the fourth quarter with a total of 242 incidents. (Source alltrucksales.com)

PCI Council updates skimming prevention guidance - For the first time in five years

August retail spending growth strongest in 13 months

Revised OSHA Rule Requires Employers to Report All Serious Injuries within 24 Hours

The Annual LPRC Impact Golf Tournament scheduled for October 12th!
This is the third year for this event, and will be sponsored by CEC and Tyco Integrated Security who will also be taking care of the golf expenses. Promised to be fun and full of opportunities to connect with others, it's a great FREE event in which to participate. Top finishers will receive prizes! If you plan on being around for the Impact Conference, you don't want to miss this! Please RSVP to Drew Bills by September 18th to make sure you get a spot on the green.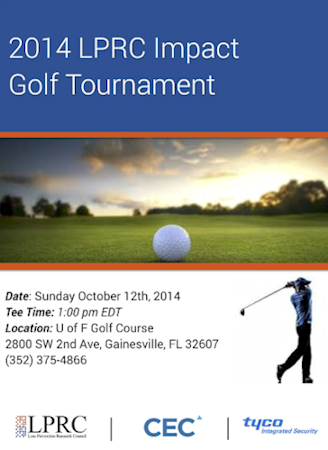 Quarterly Same Same Store Sales Results
Ulta Beauty Q2 up 9.6% with total sales up 22.2%
Canada's - Dollar Rama Q2 up 6.2% with sales up 12% - 70-80 new stores this year
Hudson's Bay Corp (HBC) Q2 up 1.9% with sales up 86.6% due to Saks Fifth Ave. acquisition

All the News - One Place - One Source - One Time
The D&D Daily respects your time & doesn't filter retail's reality






Preparing - Training - Responding to the Active Shooter


Rich Mellor

Rich Mellor

, Senior Advisor, Asset Protection at the NRF and former VP of LP for the NRF, sits down with LPNN to discuss the most dangerous situation in retail -- active shooter events. Studies have shown business locales, such as retail stores, are the most frequently attacked locations in active shooter events. Rich talks about what the LP industry can do to better prepare and help prevent such incidents, including partnerships with law enforcement and other emergency responders.


NEXT UP - Coming Sept. 15
Cyber Security's Increasing Impact on Retail the Role of LP
Tom Litchford, VP, Retail Technologies at the NRF


LPNN Quick Take #15

In this LPNN Quick Take, hear from Joe LaRocca, Greg DeTardo, President at NuTech National and Jon Gold, VP, Supply Chain & Customs Policy at the NRF as they discuss the biggest issue facing retail at this time - the supply chain labor contract for the west coast port. And how this affects the Loss Prevention executives and retailers. They also talk about the growing ORC problem and Cargo theft.

Solution Providers, have a video or commercial you want to publish? Contact us.


Future proofing mobile point-of-sale
Merchants are facing unprecedented change. The pace of technological advancement accelerates each year, and sometimes merchants have to make very quick, tough calls on what to adopt and what to skip. In the U.S., the upcoming EMV (Europay, MasterCard, Visa) liability shift has further complicated matters. Physical stores will no doubt continue to exist for many, many years. In fact, we are seeing a trend toward e-commerce companies opening traditional brick-and-mortar stores — something that was unthinkable in the heady e-commerce days of the early 2000s. However, the form factor for checkout will evolve to enable merchants to secure a sale as soon as consumers have made their purchase decision. As retailers navigate the rapidly evolving mPOS landscape there are some important considerations to keep in mind. For example: Insist on the latest security certifications and regulatory compliance, Look for flexibility, Look for application program interfaces (APIs) that allow for customization and Make sure fixed and mPOS solutions a seamlessly integrated for an omnichannel experience. (Source retailingtoday.com)

Why the iWatch Could Be Key to Secure Bitcoin Payments
With the introduction of the iWatch and other fashionable smartwatches, we could be looking at a situation where now everyone has two computing devices with them whenever they leave the house. When using Bitcoin in a secure manner, it always makes sense to have multiple devices for authentication purposes. The main reason that this second form of authentication is needed in the Bitcoin world is that the computing devices that people use on a daily basis are rather insecure. While a smartphone makes the perfect two-factor authentication companion at home, the reality is you don't want to have to carry two mobile phones around with you all the time to enjoy this level of security on the go. (Source cryptocoinsnews.com)
"Fraud is not a person - it is a dynamic grouping of statistics that deviate from the norm."
Stuart B. Levine, CFI, CFCI
CEO, The Zellman Group & Zellman Fraudnet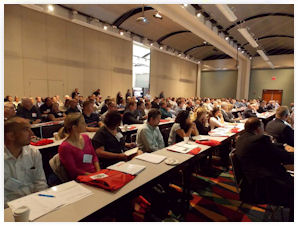 NEORC Symposium & Trade Show just One Week Away! In just one week – Thursday, September 18, 2014 - the 8th Annual New England Organized Retail Crime Symposium and Trade Show will be held at the DCU Centre in Worcester, MA. Don't miss any of the fantastic speakers representing areas of Retail ORC Management, Local Law Enforcement ORC investigators, Federal Investigators and other industry expertise's! Also, come to find out who will win the Law Enforcement Partner of the Year Award, the ORC Case of the Year and Loss Prevention Person of the Year! This event will again be very well attended by law enforcement and retailers from around the country with an emphasis on continuing to build partnerships between retailers, law enforcement and legislators with the help of the over 25 vendor partners that will be on hand to show the latest in technology and ideas surrounding loss prevention measures and investigative aids. Those solutions providers will also be on hand to listen to what challenges participants face in their day to day, which will lead to enhancements for years to come! Please click the link here and register today, look at the agenda and see which solutions providers will be in attendance! Any questions – please contact Kevin Plante, LPC – Retailers Association of MA Loss Prevention Committee Chairman and Symposium Master of Ceremonies at Kevin.plante@cvscaremark.com. Hope to see you in Worcester!

NYPD Band Opens New York Metro ORC Alliance Kickoff Event today in NYC - More D&D Daily Coverage Coming Next Week! Today, the New York Metro Organized Retail Crime Alliance (NYMORCA) held its kickoff event in NYC - the first of its kind for the Big Apple. The NYPD's Jazz Band kicked off the event this morning with a roaring drumline performance. Check out the cool video! Thank you to Blue Montez, Director of AP & Risk Management, American Apparel, for submitting the footage. Learn more about the NYMORCA here.

16 indicted in North Texas smash-and-grabs that fueled ID thefts
Federal officials announced Thursday that 16 people have been indicted on federal charges accusing them of bank fraud and aggravated identity theft as part of a smash-and-grab gang of thieves. Fourteen of them are from Florida, where police have said the so-called Felony Lane Gang originated. The name comes from the gang cashing stolen checks in the bank drive-through lane farthest from the tellers. A 76-count indictment returned by a federal grand jury on Aug. 13 charges them with federal violations that are believed to have caused more than $1.3 million in losses to banks, according to the U.S. Attorney's Office for the Eastern District of Texas. (Source dallasnews.com)

Cedar Hill, TX Man Convicted Of Organizing ID Theft Ring
A 26-year-old North Texas man has been convicted on federal charges of organizing an identity theft ring that victimized more than 1,000 people. Federal prosecutors announced Thursday that Anthony Minor of Cedar Hill was convicted of nine counts that include bank fraud and aggravated identification theft. Prosecutors say he was the leader of a ring that included six others and operated over four years before Minor was caught in 2013 at a Dallas hotel. Stolen IDs and counterfeit checks were found in his hotel room. Five other defendants have been convicted while the sixth remains a fugitive. Minor is scheduled to be sentenced in January. (Source cbslocal.com)

Three Charged in Federal ID Theft Scheme in Boise, ID
Three people were indicted Tuesday on charges they stole more than a dozen people's identities and then spent thousands of those victims' money in southern Idaho stores. The three spent nearly $1,900 at the Twin Falls Best Buy and more than $25,000 at Boise-area stores, say documents from federal court in Boise. For about a year, starting in July 2013, the group devised a scheme to shop at a number of southern Idaho stores using credit cards with stolen information. The three got personal information from several victims in California, including their names, birthdates, Social Security numbers, addresses, driver's license numbers and financial account information. They then ran credit reports to get the victims' financial profiles and created fake IDs to open credit cards with the stores. Then they helped each other by sharing the fake IDs, shopping together with the credit cards and acting as "lookouts" during the credit applications and transactions. One woman spent nearly $1,900 at Best Buy using the store credit card and a fake ID on July 21. In Boise, two women spent more than $14,500 at Lowe's stores, $4,000 at JC Penny's, $4,300 at Sears and almost $1,400 at Victoria's Secret. (Source magicvalley.com)

Bethlehem, PA man accused of stealing $1,600 in baby formula from Walmart Carlos Lopez-Rodriguez, 40, of the 400 block of West Street was taken into custody on MacArthur Road as he fled from the Walmart, where store security spotted him taking the formula. Lopez-Rodriguez grabbed $372 worth of the manufactured food on Thursday, but dropped it when Walmart security officials approached him. Police apprehend Lopez-Rodriguez him outside. Walmart security was looking for him. Last Friday, he had shoplifted $773 worth of formula; on Monday, he took $231 worth; and on Tuesday, he stole another $231 worth, according to the police arrest affidavit. (Source mcall.com)

Do you have an ORC case to share? Publishing it educates the LP & retail community
which might fuel even more jobs and funding.
Share your ORC news and help the industry grow


Convicted Former Duane Read CEO To Pay $7.6M Restitution - Fraudulently Inflating Co. Income - Served 3 yrs in Prison ANTHONY CUTI, the former chief executive officer, chairman of the board, and president of Duane Reade, Inc. must pay $7.6M restitution order after serving three years in prison for perpetrating a scheme to falsely inflate the income and reduce the expenses that Duane Reade reported from 2000 to 2005. From November 2000 through June 2005, CUTI and WILLIAM TENNANT, the former chief financial officer ("CFO") and senior vice president of Duane Reade, engaged in a scheme to misrepresent Duane Reade's financial performance. The scheme involved: 1) the reporting of inflated income from fraudulent real estate transactions; and 2) the artificial reduction of expenses through fictitious credits from vendors who did work for Duane Reade. The Second Circuit largely upheld the decision on Thursday for Cuti to pay restitution. (Source newyorklawjournal.com)

No injuries after shots fired during a Family Dollar robbery in Tampa
Two men robbed a Family Dollar store Friday night, with one firing shots in the floor, the Hillsborough County Sheriff's Office said. At 9:21 p.m. two men walked into the Family Dollar and demanded money from the cashiers. They took an undisclosed amount of money and fled the store. As they left the store, one of the suspects fired one round into the floor. No one was injured. (Source tampabay.com)

Woman, children held hostage by pharmacy robbery suspect in Tomball, TX
Tomball police officer shot a suspect after a chase that followed a robbery at a pharmacy in northwest Harris County, officials said. A second suspect got away and took a woman and her two children hostage. It all began at about 11:20 a.m. Thursday when two armed suspects robbed the TMP Pharmacy, Tomball police said. The woman and her children weren't harmed. (Source khou.com)

Four indicted on robbery charges at Woodlands jewelry store
Four Houston men were indicted by a Montgomery County grand jury this week for the July 17 robbery at Markle Jewelers in The Woodlands. Ondra R. Moore, 24, Dontriel K. Piper, 23, Lawrence R. Robertson, 35, and Christopher B. Thurman, 24, are all charged with first-degree felony aggravated robbery. A first-degree felony carries a punishment range of five years to 99 years in prison. (Source yourhoustonnews.com)


Oak Brook, IL Police Release Surveillance Pics Of Louis Vuitton Store Burglary Police are releasing surveillance images of a burglary at the Oakbrook Center Mall's Louis Vuitton store in hopes of catching nine people who took $120,000 worth of merchandise Sunday after smashing through the front door with a minivan. Just after 4 a.m., Oak Brook police responded to a burglar alarm at the shopping mall at 100 Oakbrook Center, and found extensive damage to the Louis Vuitton store. (Source cbslocal.com)




McDonald's workers accused of stealing overnight deposits in Lafourche Parish, LA A shift manager and an employee at a Galliano McDonald's restaurant were arrested in connection with the theft of overnight deposits from the restaurant, the Lafourche Parish Sheriff's Office said. It was discovered that Pertuit claimed an overnight deposit had been stolen from another employee's vehicle. (Source wdsu.com)



Serial burglars targeting AT&T stores in Central Florida The culprits have burglarized at least nine AT&T retail stores in the area since March, police said. The latest burglary happened at the AT&T store on Indian River Boulevard in Edgewater just before 7 a.m. Aug 22. Investigators said surveillance video shoes the burglars using concrete saws to break into the business, cut open two safes and steal several phones and smart tablets. The thieves stole approximately $40,000 worth of products and fled the scene. (Source wesh.com)

Oregon City Police discover two 'skimming devices' on bank ATMs

Traffic stop on I75 leads to arrest of man with credit card-making device and counterfeit credit cards in Marion County

Suspected gang member pleads not guilty to burglary and obstructing an officer at a San Bernardino Co, CA Walmart

UK: Judge in Ireland blasts Dunnes Stores for bring a $2.00 case to court; Not accepting "company policy" as an excuse

Delray Beach Walgreen's employee arrested on credit card fraud charge; 20 counts totaling over $3000

Kay Outlet in the Tanger Westgate, Glendale, Arizona hit with a Grab and Run , merchandise valued at $4598

---
● American Pawn - Americus, GA - Burglary
● Blue Market - Syracuse, NY - Armed Robbery
● Crow Books - Burlington, VT - Armed Robbery
● Cumberland Farms - North Adams, MA - Armed Robbery
● CVS - Indianapolis, IN - Armed Robbery - suspects charged
● CVS - Lake Wylie, NC - Armed Robbery
● Dollar General - High Point, NC - Armed Robbery - 2 men charged
● Dollar General - Richmond, IN - Armed Robbery
● Hess Express - Binghamton, NY – Armed Robbery
● Rite Aid - Manchester, ME - Armed Robbery - 2 charged
● Rensenhouse Electric Supply - Topeka, KS - Theft - $10,000 in merchandise
● Turkey Hill - Lancaster, PA - Robbery
● Walgreens - Brookhaven, PA - Armed Robbery - 2 suspects arrested



Andy Patrick to Lead Educational Session at ASIS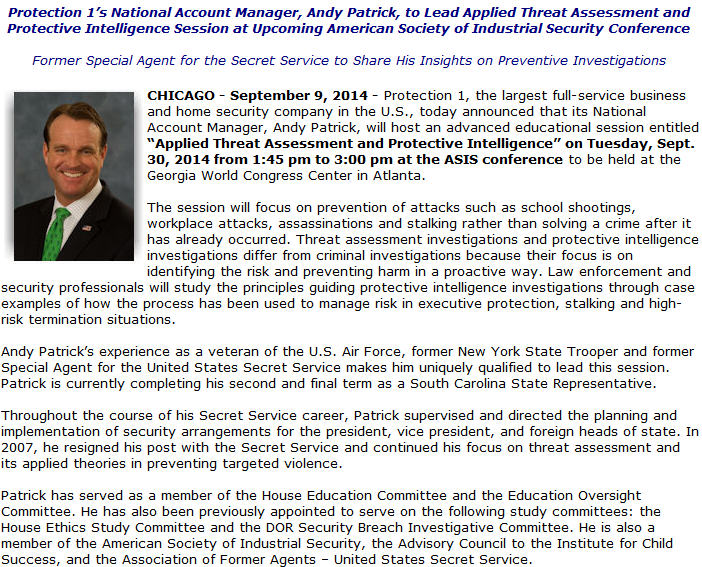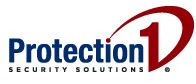 "We are fortunate to have Andy on the Protection 1 team," stated Bob Dale, Senior Vice President at Protection 1. "His years of experience and trusted insight help our customers identify the challenges they may face and find solutions to problems they may not even be aware of facing."




| | | | |
| --- | --- | --- | --- |
| Job Opening | Company | Location | Origination |
| Group VP of LP | Retained Search | New York, NY | Gus Downing |
| ORC Investigations Mgr | The Home Depot | Atlanta, GA | The Home Depot |
| Director Digital LP | Nike | Portland, OR | Nike |
| Regional LP & Safety Director | Younkers | Okemos, MI | The Bon Ton Stores |
| Sr Manager of LP | Dunkin' Brands | Dallas, TX | Dunkin' Brands |
| Sr LP Analyst | Dunkin' Brands | Canton, MA | Dunkin' Brands |
| Corporate Investigator | Confidential | San Francisco Bay, CA | Confidential |
| DC LP Manager | Brookstone | Mexico, MO | Brookstone |
| AP Analyst | Northgate Markets | Anaheim, CA | Northgate Markets |
| Regional LP Manager | The Vitamin Shoppe | Chicago, IL | The Vitamin Shoppe |
| National Account Manager | Vector Security, Inc | TBD | Vector Security, Inc |
| AP Manager | Ralph Lauren | New York, NY | Ralph Lauren |
| LP Agent | JONS Markets | Los Angeles, CA | JONS Markets |
| AP Analyst | Bi-Lo Holdings | Baldwin, FL | Bi-Lo Holdings |
| AP Specialist | Bi-Lo Holdings | Savannah/Augusta, GA | Bi-Lo Holdings |
| Bilingual AP Specialist | Bi-Lo Holdings | Miami, FL | Bi-Lo Holdings |
| AP Associate | Ralph Lauren | Orlando, FL | Ralph Lauren |
| Investigator II | SpartanNash | Omaha, NE | SpartanNash |
| Key Account Mgr | Checkpoint Systems | Any location | Checkpoint |
| | Confidential | Northeast | Downing & Downing |
Limited Time Only - Post Your Multi-Unit LP jobs for FREE - Learn More Here



Today's Daily Job Postings from the Net - Appearing Today Only
View our Internet Jobs Archives here

| | | | |
| --- | --- | --- | --- |
| Job Opening | Company | Location | Origination |
| LP Manager | HEB | Corpus Christi, TX | HEB |
| AP Manager | Home Depot | Denver, CO | Home Depot |
| LP Supervisor | JC Penney | Silverdale, WA | JC Penney |
| Store LP Manager | Kohl's | Yonkers, NY | Kohl's |
| DC Regional LP & Safety Mgr | PetSmart | Bethel, PA | PetSmart |
| AP Manager in Training | Walmart | Antigo, WI | Walmart |
| AP Manager in Training | Walmart | Fishers, IN | Walmart |
| AP Manager in Training | Walmart | Waco, TX | Walmart |
| LP Manager Hrly | Kmart | Chesapeake, VA | Sears Holdings Corp |
| Multi Unit LP Manager | Kmart | Bloomington, IN | Sears Holdings Corp |
| LP Manager Hrly | Kmart | Sumter, SC | Sears Holdings Corp |
| LP Manager Hrly | Kmart | Willow Grove, PA | Sears Holdings Corp |
| LP Manager Hrly | Kmart | Prince Frederick, MD | Sears Holdings Corp |
| LP Manager Hrly | Kmart | Muskogee, OK | Sears Holdings Corp |
| LP Manager Hrly | Kmart | South Burlington, VT | Sears Holdings Corp |
| LP Manager Hrly | Kmart | Garfield Heights, OH | Sears Holdings Corp |
| LP Manager Hrly | Kmart | Sierra Vista, AZ | Sears Holdings Corp |
| LP Manager Hrly | Kmart | Milledgeville, GA | Sears Holdings Corp |
| LP Manager Hrly | Kmart | Rochester, NH | Sears Holdings Corp |
| LP Manager Hrly | Sears | Alpena, MI | Sears Holdings Corp |
| LP Manager Hrly | Kmart | Winter Springs, FL | Sears Holdings Corp |
| AP Team Leader | Target | Grafton, WI | Target |
| AP Team Leader | Target | Phoenix, AZ | Target |
| AP Team Leader | Target | Garden City, KS | Target |
| AP Team Leader | Target | Onalaska, WI | Target |
| AP Team Leader | Target | Gibsonia, PA | Target |
| AP Team Leader | Target | Sturgeon Bay, WI | Target |
| LP Manager | Macy's | Daly City, CA | Macy's |
| | | | |

Jason Johnstone was promoted to Regional Manager of Investigations/ORC for Sports Authority.




No matter how smart a person is or how good a product or service is, your success always boils down to your attitude – your demeanor – how well you connect with those you're working with. Making that connection – working on that relationship – and approaching your internal and external customers as just that – customers – is critical if you expect to be successful. Remembering one key point all the time may help – they don't have to buy anything you're saying or selling regardless if you're a vendor or an LP executive. Because at the end of the day, there's always someone else close by that can offer the same thing you're offering.

Just a Thought,
Gus Downing



Post Your Tip or Advice! Click Here

Please make sure to add d-ddaily@downing-downing.com to your contact list, address book,
trusted sender list, and/or company white list to ensure you receive our newsletter.
www.downing-downing.com / ADVERTISE WITH THE DAILY