FBI Asks Retailers for Help on Cybercrime - Wants more intelligence sharing - Setting up 'Database of Malware Attacks' to help prevent data breaches The FBI is looking to work with companies in the fight against cybercrime, Director James Comey told an audience of compliance professionals on Monday. Speaking at the Society of Corporate Compliance and Ethics conference in Chicago, Mr. Comey noted the potential peril of the "Internet of things" - the concept of everyday electronic devices such as appliances being connected to the Internet - as the same conveniences of having everything connected to everything else also can be exploited by cybercriminals. To better combat the cyber threats coming from all corners of the globe, Mr. Comey said the FBI is trying to get better at predicting "where a threat is moving, where it is going next." To that end, the FBI and other federal agencies are working more closely to fight cybercrime, and they have created a center where they coordinate who will respond to a particular threat. But the government can't effectively fight the cyber threat without help from the private sector, and the FBI is looking to work with companies to share information about threats and to get companies to share intelligence that may be coming from their employees, Mr. Comey said. The FBI is working to make a database of malware attacks available to trusted corporate partners so companies who may be experiencing an intrusion can check the database - in much the same way law enforcement can check a fingerprint database - to see if that particular malicious code has been used before, and if so where it first was seen and where it may have originated, Mr. Comey said. By knowing the threats that are out there, working with the FBI and taking all steps to make their information tougher to steal, companies won't ensure they won't have their networks breached but they can make it harder for cybercriminals to get what they are looking for. (Source wsj.com)

FBI Billion-Dollar Facial Recognition System Fully Operational
The FBI's Next Generation Identification (NGI) system is now fully operational, after more than three years of development. The bureau announced today that development on the project is complete, and it would be rolling out new features for ongoing criminal notifications as well as a controversial facial recognition feature called the Interstate Photo System, or IPS. IPS will serve as "an image-searching capability of photographs associated with criminal identities," according to the release. The facial recognition system has come under fire from privacy groups for mixing traditional mug shot photos with non-criminal faces pulled from employment records and background check databases. The system is expected to collect as many as 52 million faces in total. Some in the industry have also called out the IPS as ineffective, based on its relatively low rate of success. For a given face, NGI returns a list of 50 candidates, and only promises an 85 percent chance that the suspect will be on the list. (Source theverge.com)

Eddie Lampert giving Sears a $400 million loan
Sears Holdings Co. is getting a $400 million secured short-term loan from the hedge fund of its chief executive, Eddie Lampert, with real estate as collateral, the company said Monday in a filing with the Securities and Exchange Commission. The loan, half of which was funded Monday and the other half at the end of this month, will come due at the end of this year, though the maturity date can be extended to Feb. 28 as long as there is no event of default. The loan, to be used for general corporate purposes, is guaranteed by a first priority lien on 25 Sears-owned properties. The loan comes less than a week after Fitch Ratings downgraded Sears Holdings' credit rating to CC status, meaning "default of some kind appears probable." (Source chicagotribune.com)

Experts say retailers ignored POS vulnerabilities for years - not anymore
Hackers stole card numbers from Target and Home Depot using malware that scraped unencrypted data from the memory of their payment systems. This exploitable vulnerability has been known for years, yet retailers chose not to upgrade their point-of-sale (POS) systems, because of the cost. "We have been recommending for years and years and years that people encrypt and tokenize at the swipe, and for years and years and years, they haven't done it," John Kindervag, analyst for Forrester Research, said. "The fact that the attackers are really good and fast is not an excuse." In data security, tokenizing is the process of substituting card data with a random number that is useless to the hacker. The token often comes from an embedded chip found in new cards. (Source csoonline.com)

CISOs Seeing Bigger Salaries, Budgets and a Direct Line to the CEO
Apparently, a truly great CISO is still hard to find. In an increasingly competitive market, the best security talent stands to benefit from more pay, bigger budgets and, in some cases, a direct line to the CEO, an executive recruiter tells CIO Journal. Given the onslaught of data breaches, including the latest at Home Depot Inc., "everybody is re-risk adjusting, trying to figure out how big the problem is," said Matt Comyns, global co-head of cybersecurity practice at search firm Russell Reynolds Associates. As boards pay more attention to security needs, some companies are willing to change their reporting structure. When a massive breach could be a "headshot" - the massive cyberattack on Target Corp. contributed to the ouster of its CEO - a CISO reporting directly to the chief executive could, at least optically, allow a CEO to cover himself or herself. (Source wsj.com)

Apple NFC could be lightning Rod for Change in Access Control Industry
For more than four years now, one of the most talked about trends has been field communication (NFC). On September 9th, Apple announced NFC would be a feature of the new iPhone 6. Apple could instigate change for the access control industry; however, adoption will remain low due to the other barriers which have not been addressed, such as mobile phone issuance to colleagues and identifying which department in an organization will manage the mobile credentials, since in most cases, the phone would be managed by IT and the security credential would be managed by the security department. (Source ihs.com)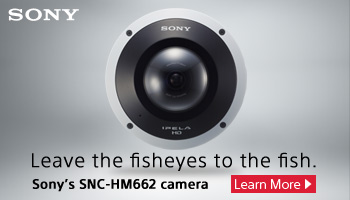 'It's Omnichannel Holiday Planning Season' - new article from Vicki Cantrell of the NRF Holiday prep focuses on customer needs and expectations. Nowhere is this evolution more evident than in all of the holiday planning that's been in work of late. In our recent eHoliday 2014 pre-holiday study with partner Prosper Insights & Analytics, over half of retailers we surveyed started their online holiday planning in the spring. Today, of course, holiday planning is an exercise as much about digital touchpoints as it is the store - and most assuredly how all of them work together to meet the customer's needs and expectations. (Source nrf.com)

Walmart spokesperson resigns over resume fib
David Tovar, the chief spokesperson for Walmart Stores, has resigned after it was discovered he falsely claimed to have received a Bachelor of Arts degree from the University of Delaware. (Source bloomberg.com)

RadioShack CFO resigns
RadioShack said Monday that its chief financial officer has resigned, while it remains deep in negotiations to find more cash and may be filing for bankruptcy. John Feray resigned Friday, citing personal reasons. He had been in the job at the Fort Worth-based consumer electronics chain only since February, when he joined RadioShack from Dollar General. The board appointed Holly F. Etlin interim chief financial officer. She was interim CFO from July 2013 until Feray was appointed to the job. (Source dallasnews.com)

"At Home" looking to open 600 home décor stores in the U.S.
"At Home" operates 75 stores with an average of 120,000 square feet and hopes to expand to 600 locations across the U.S. The bet on big physical stores is for now an all-in strategy, as At Home doesn't operate an online store. At Home stocks a variety of styles, ranging from classic to modern, and sells pretty much every home item imaginable–furniture, patio and garden items, housewares. Formerly known as Garden Ridge, the Dallas-based retail chain is in the process of a $20 million renovation to clean up its own home by adding fresh paint, new signage and bathrooms. (Source fortune.com)

Sears adding drive-thru returns and exchanges
Sears announced it is adding returns and exchanges to its In-Vehicle Pickup service. The services are integrated into the retailer's Shop Your Way mobile app. According to the company, members can pick up, return or exchange purchases without leaving their vehicle, with a guaranteed wait time of five minutes or less. (Source retailcustomerexperience.com)

U.S. Retail Sales Down in 0.4% in First Half of Sept.

UPS hiring 95,000 seasonal workers for eCommerce-driven holiday season

Malware targets U.S. financial institutions

Neiman Marcus acquires German site mytheresa.com

All the News - One Place - One Source - One Time
The D&D Daily respects your time & doesn't filter retail's reality




Previously broadcast
episodes

Click here to view episodes














Developing Future Leaders for Tomorrow's Challenges
Keith White, SVP LP Gap Inc., & Michael Nelson, Regional Dir. LP Kohl's

Leading the way with higher education – Northern Michigan University
Dan Faketty & Professor
Bob Hanson

The NRF's LP Legislative Committee, a National Update
Jeff Fulmer & Jon Gold

Preparing - Training - Responding to the Active Shooter
Rich Mellor

Click here to view episodes

Sponsored By: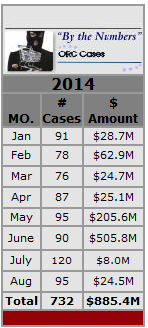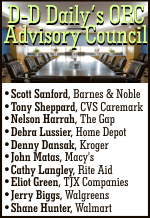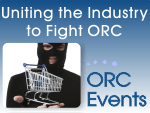 New England ORC Symposium & Trade Show
Sept. 18, 2014
DCU Center
Worcester, MA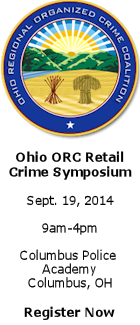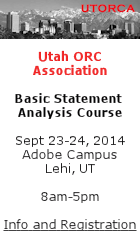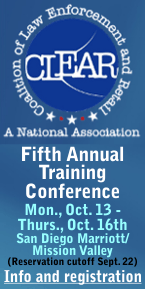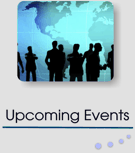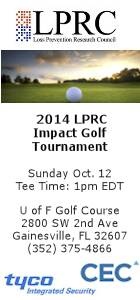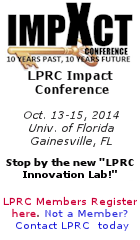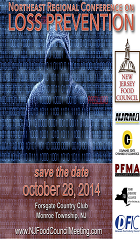 Know about an event we should feature here?
Let us know.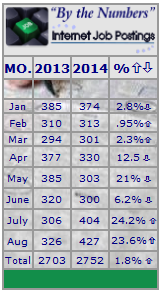 Cyber Security's Increasing Impact on Retail & the Role of Loss Prevention
Tom Litchford

Tom Litchford, VP, Retail Technologies for the NRF, joins LPNN to talk about the growing threat of cyber security in retail and how it has forced traditional LP programs to rethink its relationship with IT security. With our world becoming increasingly interconnected and data breaches seemingly imminent, omni-channel retailing introduces new levels of risk and unprecedented challenges for the LP industry. A subject matter expert in retail technologies, Tom tells us why the future LP executive must be more IT driven than ever before.




NEXT UP - Coming Sept. 19
A National Update - Building Partnerships with Public Law Enforcement
The Increasing ORC Associations - Will there ever be a National effort?
Organized Retail Crime Roundtable


LPNN Quick Take #16

In this LPNN Quick Take, Ed Wolfe, WG Security Products, Joe LaRocca and Jim Ostojic, Sergeant, Polk County Sheriff's Office, discuss Jim's upcoming LPNN session, the talk he gave at the NRF LP Conference and the work he is doing around the country fighting ORC. He also shares with viewers how the Sheriff supports their department's work in fighting ORC. Ed also shares his advice on encouraging partnerships between law enforcement and retailers and the role of service providers.




Solution Providers, have a video or commercial you want to publish? Contact us.


Six Steps for Retailers to Improve Data Security
The year 2013 was a wake-up call for retailers with regards to national data breaches, with frequency jumping 62% from 2012 to 2013. Statistics show the fall-out from a breach extend far beyond financial repercussions, (plan for $11k per affected customer per breach). So what can retailers do? 1. Establish an uncompromising security approach. An aggressive, proactive security strategy is critical today. 2. Assess the threat landscape. Examine security capabilities not just at headquarters but at each store and warehouse location wherever sensitive company information is available. 3. Take an audit. Analyze your IT and POS networks across all locations. Develop policies and practices for locking down networks and master the security that's in place. 4. Protect all avenues of attack. Limit unmonitored physical access to POS terminals. Train employees on how to spot compromised PIN pads and common scams crooks use to gain access to a POS device. 5. Consider outsourcing security. Chain stores have so many security issues to monitor, analyze and navigate. A managed security service provider may be the answer. 6. Test, test, test. Employ a qualified cyber security contractor with POS system experience to try to penetrate your corporate and POS networks - more often than annually. (Source nacsonline.com)

43% of retailers say security among top challenges in implementing Big Data
Almost all retailers consider Big Data to be important, according to a new survey from Accenture Analytics. When asked how important is Big Data to their organization, 58% of retail executives responded "extremely important," and 36% responded "important." About seven-in-10 (68%) respondents in the "Big Success with Big Data" study said that the impetus for big data in their organization is to maintain competitiveness, and 82% of retail executives surveyed said that they agree that big data is changing the way they interact and relate to their customers. The top three challenges to implementing Big Data in a company for retail executives are: Security (43%), Budget (46%) and Lack of talent to implement Big Data (31%). (Source chainstoreage.com)

Justice Dept. seeks stricter laws on international data fraud

CIOs Spur Revenue Generation Through Smart Cybersecurity

Macy's to Roll Out Beacon Technology in All Stores This Fall

Apple takes 'very different view' on customer privacy, data - CEO says



Shopping Online May Actually Be Safer Than Shopping In Person
The list of major retailers that have been hacked keeps growing. But while tens of millions of people have seen their credit card numbers fall into the hands of hackers, online shoppers at those stores appear safe. In recent breaches at Target, Neiman Marcus and, most recently, Home Depot, the retailers said online customers were not affected. The hacks raise a curious question at a time when danger seems to lurk on every corner of the Internet: Is it actually safer to shop online than in person? That may be true, but not because entering your credit card number on your home computer is more secure than swiping your card at the register, according to Nicholas Weaver, a senior researcher at the International Computer Science Institute. It's just easier for hackers to profit by stealing information linked to credit cards swiped in physical stores, he said. Such data can be used to make counterfeit cards and presents fewer obstacles for thieves than information stolen from online shoppers. For hackers, data from physical cards "is significantly easier and therefore more profitable to use," Weaver said. (Source huffingtonpost.com)

Millennials are open to new forms of payment: report
"Fraud is not a person - it is a dynamic grouping of statistics that deviate from the norm."
Stuart B. Levine, CFI, CFCI
CEO, The Zellman Group & Zellman Fraudnet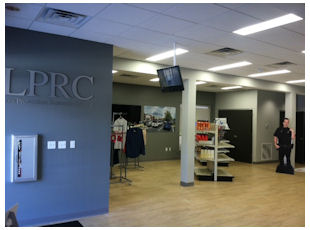 LPRC Innovation Lab
Attend the Impact Conference and stop by to visit the new "Innovation Lab." Available for all LPRC members to utilize research, meetings and projects!

Read what other attendees have said about the LPRC IMPACT Conference!

"This event consistently exceeds expectations."
Dennis Wamsley, Director, Loss Prevention & Safety, Publix Super Markets, Inc.

"The IMPACT conference – Science made Simple" and "IMPACT - The research never stops"
Both from Scott Pronger, Director of Shrink Reduction, Meijer, Inc.





Four women arrested for shoplifting $5000 at Kohl's in Toledo, OH Four Toledo residents allegedly tried to steal more than $5,000 in merchandise from Kohl's Sunday afternoon, then led Perkins police on a brief car chase. A Kohl's employee called Perkins police around 2 p.m. to report three women loading up bags and shopping carts with merchandise, according to a police report. By the time police cruisers arrived, the trio were spotted running from the store and hopping into a waiting Chevy Impala. (Source sanduskyregister.com)


Sarasota, FL makes seventh major counterfeit credit card bust of year
The Sarasota County Sheriff's Office arrested three men who Walmart Asset Protection noticed were using multiple credit cards to buy miscellaneous items and gift cards. Deputies responded to the Cattlemen Road store Friday afternoon and stopped the suspects' vehicle after managers reported the suspicious activity. When the men consented to a search, deputies located 83 credit cards with Track Data on the magnetic strip different from the numbers embossed on the cards. In addition, detectives found 43 gift cards valued at $5,500 and other merchandise purchased with the fraudulent credit cards. (Source bradenton.com)

Rockford couple arrested in Madison, WI for retail theft
In order to support heroin habits, a Rockford man admits to police both he and his girlfriend attempted to shoplift more than $2000 worth of merchandise from Home Depot on Verona Road. The incident took place Saturday when an employee recognized the suspects as the couple who took off with more than $1000 in power tools earlier in the week. West District Community Police Team officers set up at various locations outside the store. (Source wkow.com)


Phoenix Police seek help identifying 2 eyeglass burglars Phoenix Police investigators are asking for the public's help tracking down a pair of burglars who stole eyeglasses from a west Phoenix store last month, including one whose mask came off during the burglary. Investigators believe the pair are also responsible for a similar burglary in west Phoenix during the first week of September, according to police. The burglars stole several pairs of glasses from a Lens Crafters at about 4:30 a.m. on Aug. 14, according to police, when a mask one of the burglars was wearing fell off his face. Police believe the same men broke into an Excel Vision at 5:54 a.m. on Sept. 4 and stole eyeglasses and computers. (Source azcentral.com)

Chicago man pleads in credit card 'cloning' case in Ottawa County
Raymond Stewart, 59, of Park Forest, Ill., pleaded guilty to possession of a Taser and no contest to two counts of illegal possession of a financial transaction device at a hearing Monday afternoon before Judge Ed Post. Police said Stewart used "cloned" credit cards to make purchases at Wesco convenience stores in Spring Lake and Grand Haven Township in June. (Source grandhaventribune.com)

Distraction Team hits second Nail Salon in Carpinteria, CA

Do you have an ORC case to share? Publishing it educates the LP & retail community
which might fuel even more jobs and funding.
Share your ORC news and help the industry grow


London's Westfield Stratford City shopping centre evacuated after reports of 'suspicious package' Thousands of people were evacuated from Westfield shopping centre near the Olympic Park following a bomb scare. Shoppers and staff were ordered to leave the area after a 'suspicious package' was discovered, closing all shops in the precinct. Police swooped on the area and fire screens were put in place as the drama unfolded at the east London shopping centre. Outside, crowds of people gathered on roads and in Queen Elizabeth II Park, home of the London 2012 Olympics, while bomb teams investigated the incident. A police spokesman said: 'We are currently dealing with a suspicious package and the incident is ongoing.' (Source dailymail.co)


Rite Aid standoff in Camden Maine ends with hostage freed, suspect found dead An all-night armed standoff at a downtown pharmacy ended with a hostage released unharmed and the suspect found dead from an apparent suicide. The suspect in the hostage taking and standoff was identified by Camden Police Chief Randy Gagne as Robert Beerman, 34, of Camden. Beerman's body was discovered by members of the Maine State Police tactical team when they entered the Rite Aid Pharmacy at 3 a.m. Tuesday. He was found in an employee break room in the back of the store, dead from an apparent self-inflicted gunshot. The incident began about 7:30 p.m. when a man, later identified as Beerman, reportedly went into the store at 35 Elm St. carrying a sawed-off shotgun. He ordered all employees except for one pharmacist to leave. (Source penbaypilot.com)

Rhode Island Escaped inmate captured on convenience store video
Police are still searching for a minimum security inmate who walked away from a work assignment at 12:50 p.m. Monday at the Prison Industries building at the Adult Correctional Institutions. The escaped inmate, Keurys Pena, also known as Michael Santana, 25, of 80 Sackett Street in Providence, was spotted Monday afternoon in a convenience store security video in the Elmwood Avenue area of South Providence, State Police Lt. Mark Farnum said. (Source providencejournal.com)


Three men indicted on burglary, kidnapping charges in connection with jewelry store heist in Rochester, NY Three men, accused in connection with a jewelry store heist at the Mall at Greece Ridge, have been indicted by a Monroe County Grand Jury. Thomas Pryor, Qzay Clark and Alexander Kates were indicted on kidnapping and burglary charges. Investigators say they followed the store manager home last month and tied him up along with his wife and son. We're told the men demanded the keys to the store and the alarm code and then stayed in the house overnight until the store opened the next morning. The owner of the store says the suspects stole nearly $250,000 worth of gold and diamonds. (Source whec.com)


Two Best Buy stores in the Toronto, CN area burglarized; losses over $100,000 Over $100,000 worth of electronics has been stolen from a Best Buy store in Oakville. Police are trying to track down the thieves after break-ins at two stores in the GTA. Just after 10:30 last night, the Best Buy near Sherway Gardens in Etobicoke was hit, when a lock was removed from the front door. Investigators are going over surveillance video to see how many people were involved and what was taken. About an hour earlier, alarms went off at a Best Buy in Oakville on Dundas St near the 403. The lock on the front door of that store was also removed. Police believe this may be connected to a few other recent thefts in the GTA. (Source chch.com)


Queens NY Jewelry Store Robbery caught on Camera Police are looking for a crew of armed robbers who struck at a jewelry store in Queens, and they're hoping surveillance video will lead to arrests. The caught-on-camera incident happened just before 2 p.m. on September 5 at a store on Queens Boulevard in Rego Park. Three men entered the business, and one of them displayed a firearm and discharged one round into the floor. Police say one of the men also tried to rob a jewelry store on Myrtle Avenue in Glendale just after noon on August 6. (Source 7online.com)

McDonald's Manager arrested for Burglary on his store in Newburyport, MA
It wasn't the Hamburglar who stole from the local McDonald's this weekend. Instead, police say it was an inside job. Less than 24 hours after allegedly stealing $2,500 from the Storey Avenue McDonald's early Saturday morning, a local man already wanted for robbery was behind bars after shrewd police work resulted in his quick arrest. Richard Centrella, 49, of Phillips Drive, was arraigned yesterday in Newburyport District Court and is being held without bail for a robbery in Florida. Locally, he was charged with breaking and entering of a building nighttime to commit a felony and larceny over $250. (Source newburyportnews.com)

5 suspected of robbing Verizon and AT&T stores in Lancaster and Palmdale, CA Two stores selling cell phones and portable electronic devices in Lancaster and Palmdale were robbed in the space of two hours by five suspects. No one was hurt or threatened during the incidents, in which approximately $5,500 of merchandise was taken, they said, adding that the first robbery occurred at a Verizon wireless store in Lancaster around 6 p.m. Monday. The second theft occurred at an AT&T store at the Antelope Valley Mall in Palmdale around 8 p.m. about $1,000 in cell phones and iPads were taken from the store, also by five suspects. (Source dailynews.com)

Chattanooga Police Say DeAngelo Demarcus Dews Fired Numerous Shots Toward 2 Men, 2 Children At Brainerd Bi-Lo

Hilliard, OH man pleads guilty to selling fake designer purses, shoes; 5,400 pairs of counterfeit Nike shoes, over 200 Coach purses as well as designer sunglasses, belts and perfume

Homeless man arrested for theft, assaulting Pasadena store employees

Zales in Slidell, LA the victim of a $5899 Diamond Ring Grab and Run

Kay Jewelers in the Tanger Outlet Center, Washington, PA hit with a $31,000 Rolex Watch Grab and Run

---
● Circle K - Irving, NH - Armed Robbery
● CVS - Wilmington, DE - Theft/ Robbery - Suspect arrested w/ hypodermic needle
● CVS - Manchester, NH - Armed Robbery
● Hair Plus - Bridgeport, CT - Armed Robbery - one man shot
● Hannah's Mill - Upson, Co, GA - Armed Robbery - 4 Arrested
● Music Connections - Davenport, IA - Armed Robbery
● Pine Tree Store - Leake Co, MS - Armed Robbery
● Superior Radio and Security -Saugus, MA - Burglary - 2 suspects arrested
● Vapor Door - Idaho Falls, ID - Burglary
● Verizon - Fort Worth, TX - Armed Robbery
● Walgreens - Uniontown, PA - Robbery - suspect arrested
● Walgreens - Tulsa, OK - Armed Robbery




Actions speak louder than words.
Instead of telling you why our cameras make the difference
for retail, see it for yourself.

Watch any of these videos to see how our products have been installed in retail
environments around the world to protect people, property and assets while optimizing
processes and improving business efficiency. Though the possibilities seem endless,
our goal is simple: to help you make the most of your network video solution.


Need help managing all that video? AXIS Camera Station is
your answer!

Where analog and network video meet. Migrate easily and cost-effectively with video encoders.

What's better than
1080p resolution?
How about 4 times that!


But let's do one better! You wouldn't buy a car without a test drive, right?

Come see these Axis technologies in action at the Axis booth #1023 at ASIS Sep 29 to Oct 1!


For more information, visit www.axis.com/retail or www.retail-surveillance.com




| | | | |
| --- | --- | --- | --- |
| Job Opening | Company | Location | Origination |
| Group VP of LP | Retained Search | New York, NY | Gus Downing |
| ORC Investigations Mgr | The Home Depot | Atlanta, GA | The Home Depot |
| Director Digital LP | Nike | Portland, OR | Nike |
| Regional LP & Safety Director | Younkers | Okemos, MI | The Bon Ton Stores |
| Sr Manager of LP | Dunkin' Brands | Dallas, TX | Dunkin' Brands |
| Sr LP Analyst | Dunkin' Brands | Canton, MA | Dunkin' Brands |
| Corporate Investigator | Confidential | San Francisco Bay, CA | Confidential |
| DC LP Manager | Brookstone | Mexico, MO | Brookstone |
| AP Analyst | Northgate Markets | Anaheim, CA | Northgate Markets |
| Regional LP Manager | The Vitamin Shoppe | Chicago, IL | The Vitamin Shoppe |
| National Account Manager | Vector Security, Inc | TBD | Vector Security, Inc |
| AP Manager | Ralph Lauren | New York, NY | Ralph Lauren |
| LP Agent | JONS Markets | Los Angeles, CA | JONS Markets |
| AP Analyst | Bi-Lo Holdings | Baldwin, FL | Bi-Lo Holdings |
| AP Specialist | Bi-Lo Holdings | Savannah/Augusta, GA | Bi-Lo Holdings |
| Bilingual AP Specialist | Bi-Lo Holdings | Miami, FL | Bi-Lo Holdings |
| AP Associate | Ralph Lauren | Orlando, FL | Ralph Lauren |
| Investigator II | SpartanNash | Omaha, NE | SpartanNash |
| | Confidential | Northeast | Downing & Downing |
Limited Time Only - Post Your Multi-Unit LP jobs for FREE - Learn More Here



Today's Daily Job Postings from the Net - Appearing Today Only
View our Internet Jobs Archives here

| | | | |
| --- | --- | --- | --- |
| Job Opening | Company | Location | Origination |
| AP Specialist | Cabela's | Tulalip, WA | Cabela's |
| District LP Manager | Dick's Sporting Goods | Denver, CO | Dick's Sporting Goods |
| LP Supervisor | JC Penney | Washington, MO | JC Penney |
| LP Leader | JC Penney | Columbia, MD | JC Penney |
| LP Supervisor | JC Penney | Easton, MD | JC Penney |
| Dept Mgr LP & Safety | Lowe's | Webster, NY | Lowe's |
| Dept Mgr LP & Safety | Lowe's | Orland Park, IL | Lowe's |
| AP Manager | Sam's Club | Clarksville, IN | Walmart |
| AP Manager | Sam's Club | Evansville, IN | Walmart |
| AP Manager | Sam's Club | Murray, UT | Walmart |
| AP Manager in Training | Walmart | Belvidere, IL | Walmart |
| AP Manager in Training | Walmart | Cut Off, LA | Walmart |
| AP Manager in Training | Walmart | Houma, LA | Walmart |
| AP Manager in Training | Walmart | Macon, GA | Walmart |
| AP District Manager | Rite Aid | Savannah, GA | Rite Aid |
| AP District Manager | Rite Aid | Valdosta, GA | Rite Aid |
| LP Manager Hrly | Sears | Garden City, KS | Sears Holdings Corp |
| LP Manager Hrly | Kmart | Marysville, WA | Sears Holdings Corp |
| AP Team Leader | Target | American Fork, UT | Target |
| AP Team Leader | Target | Merrit Island, FL | Target |
| LP Lead | Sears Canada | Calgary, AB, Canada | Workopolis |
| EHS Mgr - Supply Chain | Harbor Freight Tools | Moreno Valley, CA | Harbor Freight Tools |
| | | | |

Joseph Troy was named Sr. Regional Loss Prevention Manager for J. Crew.
Sean McKinney was named Zone Asset Protection Manager for ALCO Stores, Inc.
Mike Krall was promoted to Asset Protection - Manager of Shrink for Ahold.




A recent survey showed that executives with "mentors" were more satisfied, got promoted more quickly, and even made more money than those who didn't have them. With this finding, it's obvious everyone should have one. It's a serious obligation and a serious relationship. Make sure your mentor is one that you want to emulate and one that will take it seriously. Finding a good mentor will be a difficult task and should not be taken lightly. Check them out on the web first because you can find out everything about everyone in about three minutes now on the web.

Just a Thought,
Gus Downing



Post Your Tip or Advice! Click Here

Please make sure to add d-ddaily@downing-downing.com to your contact list, address book,
trusted sender list, and/or company white list to ensure you receive our newsletter.
www.downing-downing.com / ADVERTISE WITH THE DAILY