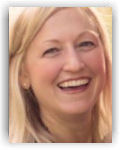 Lisa Kane was promoted to Director of LP Learning & Development for Sears Holdings Corporation. Lisa was previously the Regional Loss Prevention Director for the retailer before receiving this promotion. This promotion is part of Sears Holdings Corporation's expansion of National Training Program for loss prevention. Lisa's experience in the loss prevention industry also comes from her Asset Protection leadership roles at Target where she was the District Assets Protection Team Leader, Group Assets Protection Team Leader, Store Team Leader and Store Executive. Congratulations Lisa and best of luck!
Sears Holdings Corporation LP Launches Expanded National Training and Development and Remote Monitoring Program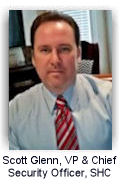 Today, Sears Holdings announced that they have committed to two new initiatives to strengthen their Loss Prevention / Profit Enhancement efforts. "We are pleased to demonstrate our renewed commitment to the training and development of our 7,000+ LP associates," said Scott Glenn, VP & Chief Security Officer for SHC. Lisa Kane has been promoted to lead the new team of Regional Training and Investigations Managers in phase one of this expansion. Our goal is to focus much more acutely on internal development and training programs in addition to areas of financial literacy and operational excellence. "We have a great opportunity to utilize our Loss Prevention talent to help drive margin and profit improvement," said Kane. Most of the new roles have been filled internally with SHC looking to strategically add external talent in order to round out the skill-sets of the group.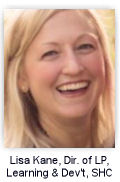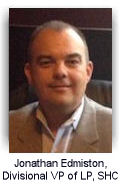 Additionally, SHC has launched a new centralized remote monitoring program. This significant investment will play out as a broad-based approached to investigations, margin enhancement, and member safety. The remote investigations team will be based in two locations: the Investigations center in Cleveland, Ohio and the Corporate Office in Hoffman Estates, Illinois. SHC has been investing in digital and internet protocol technology for the last few years to support this effort. "We have made significant strides in cooperation with our IT & Operations partners that gives us the ability to leverage technology and expand our reach," said Glenn. This team will initially be focused on remote locations and stores with limited Loss Prevention staffing. "The ability to see into stores and quickly observe the member experience, safety conditions, and operational / profit impactors will truly add value to our entire organization," said Jonathan Edmiston, Divisional VP for the Sears Format.

Breach at Goodwill Vendor Lasted 18 Months - Two Other Unnamed Retailers Also Impacted C&K Systems Inc., a third-party payment vendor blamed for a credit and debit card breach at more than 330 Goodwill locations nationwide, disclosed this week that the intrusion lasted more than 18 months and has impacted at least two other organizations. Last week, KrebsOnSecurity obtained some internal talking points apparently sent by Goodwill to prepare its member organizations to respond to any calls from the news media about the incident. Those talking points identified the breached third-party vendor as C&K Systems, a retail point-of-sale operator based in Murrells Inlet, S.C. In response to inquiries from this reporter, C&K released a statement acknowledging that it was informed on July 30 by "an independent security analyst" that its "hosted managed services environment may have experienced unauthorized access." The company says it then hired an independent cyber investigative team and alerted law enforcement about the incident. C&K says the investigation determined malicious hackers had access to its systems "intermittently" between Feb. 10, 2013 and Aug. 14, 2014, and that the intrusion led to the the installation of "highly specialized point of sale (POS) infostealer.rawpos malware variant that was undetectable by our security software systems until Sept. 5, 2014." It's not clear whether the other two organizations impacted by this breach have or will disclose. The crazy aspect of all these breaches over the past year is that we're only hearing about those intrusions that have been detected. In an era when third-party vendors such as C&K Systems can go 18 months without detecting a break-in, it's reasonable to assume that the problem is much worse than it seems. (Source krebsonsecurity.com)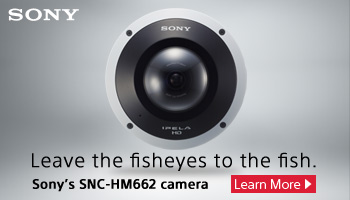 World's Largest Clothing Retailer, Zara, Builds Its Business Around RFID Apparel powerhouse Inditex SA, parent of the Zara chain, is rolling out RFID technology throughout the operations of its signature brand. By the end of this year, more than 1,000 of the 2,000 Zara stores will have the technology, with the rollout completed by 2016. The scale and speed of the project is drawing notice in the industry. The Spanish retailer says it bought 500 million RFID chips ahead of the rollout, or one of every six that apparel makers are expected to use globally this year, according to U.K.-based research firm IDtechEX. Inditex puts its RFID chips inside the slightly larger security tags Zara attaches to each item, a combination that experts in the field say no other large company has used. (Source wsj.com)

CEO, COO Disappear in Germany - Along with most of the publicly traded retailers' money - Millions gone in the blink of an eye Chinese footwear-company Ultrasonic reported today that their chief executive officer and chief operating officer disappeared, and most of the company's cash has gone missing. Chi Kwong Clifford Chan, chief financial officer of the Cologne, Germany-based company, informed the supervisory board that CEO Qingyong Wu and COO Minghong Wu had been unreachable since the weekend and that their whereabouts were unknown. The company, the holding for a group that's mainly active in China, said that most of its cash in Hong Kong and China had been transferred from its accounts and was "no longer in the company's range of influence." The company's shares fell 79.3 percent today to 1.35 euros. The urban-footwear company has over 100 department stores, employs nearly 1,500 employees, and generated $197 million in sales in 2012 - with net income of $40.7 million. (Source bloomberg.com) (Source businessinsider.com)
Visa, Mastercard Urge Banks to Be Wary After Home Depot Data Breach

Kohl's hiring over 70K for stores, distribution centers and seasonal credit ops

"Click-and-Collect" shopping takes off in the U.K.

Nike, other retailers pull controversial NFL star's jerseys from stores

ISCPO First Annual Conference
By Byron Smith
Corporate Asset Protection Manager - Corporate Security, Acquisitions & Supply Chain, 7-Eleven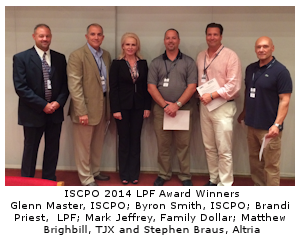 On September 9th and 10th, the International Supply Chain Protection Organization held its first conference in Dallas, Texas. The ISCPO's mission is to promote a global, collaborative effort of networking for Security and Loss Prevention professionals. The organization's membership supports a wide-variety of business entities, whose main commonality is using the global supply chain for transportation of goods and services. ISCPO's three primary objectives are networking, partnership and training. The conference theme "Protecting Your Global Supply Chain", allowed the attendees from various industries to be brought together to hear the latest news, trends and best practices.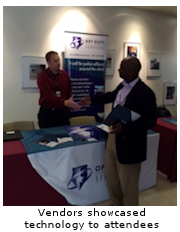 The conference topics included cargo theft and current trends, working with 3PL's, supply chain programs in South American and Asia, doing more with less, and C-TPAT. Speakers included professionals from the FBI, Homeland Security, Rent A Center, General Mills, DHL Global, and Samsung. A host of vendors were also invited to join the conference to show their current technology and applications. The vendors were D&L Security Services and Investigations, Protiviti, LoJack SCI, Off Duty Services, FreightWatch International, 7PSolutions, and Transport Security. The Loss Prevention Foundation also supported the conference by donating a LPC Certification and two Supply Chain Courses and the ISCPO awarded those during the conference.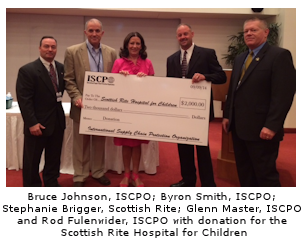 The conference was held at the Scottish Rite Hospital for Children and the ISCPO organization was able to make a $2,000.00 donation benefiting the needs of children with various disabilities. ISCPO uses numerous avenues of communications. Check out their website, Facebook, Twitter, and LinkedIn Group sites.

Website: www.iscpo.org


All the News - One Place - One Source - One Time
The D&D Daily respects your time & doesn't filter retail's reality




Previously broadcast
episodes

Click here to view episodes














Developing Future Leaders for Tomorrow's Challenges
Keith White, SVP LP Gap Inc., & Michael Nelson, Regional Dir. LP Kohl's

Leading the way with higher education – Northern Michigan University
Dan Faketty & Professor
Bob Hanson

The NRF's LP Legislative Committee, a National Update
Jeff Fulmer & Jon Gold

Preparing - Training - Responding to the Active Shooter
Rich Mellor

Click here to view episodes

Sponsored By: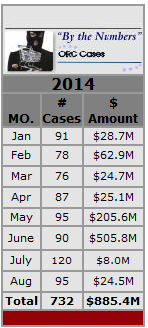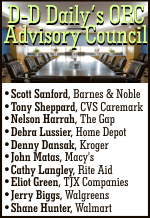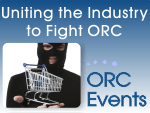 New England ORC Symposium & Trade Show
Sept. 18, 2014
DCU Center
Worcester, MA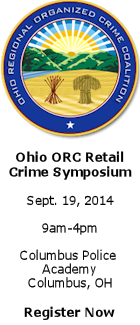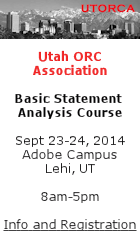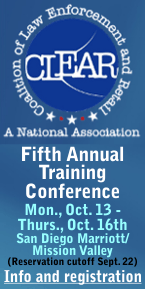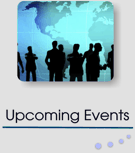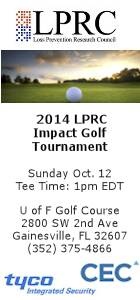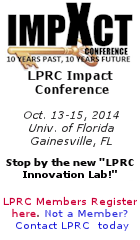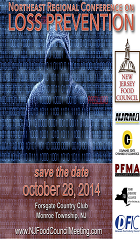 Know about an event we should feature here?
Let us know.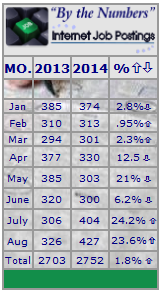 Global Asset Protection Team helps Law Enforcement
on Postie that stole Meerkat Toys
A postman stole dozens of meerkat toys destined for Comparethemarket.com customers and made hundreds of pounds selling them to collectors on eBay. David Livesey, 61, made almost $2450 in the scam, which at first appeared 'simples', the catchphrase of Aleksandr the Meerkat in the now-famous British TV adverts. He helped himself to parcels which he recognised contained the collectors toys, which are handed out to customers of the insurance website. But Livesey's cash-making scheme was brought to an end after Royal Mail investigators discovered that 78 of the highly-prized toys had gone missing. They put an electronic tracking device in one of the meerkat parcels, which was later recovered after Livesey failed to deliver it. Inquiries revealed he had sold the toys for between $8 and $70 at a time - and he mailed them out to his eBay buyers with used postage stamps.

Read more here

For further information on PROACT, email inquiries to PROACT@eBay.com.

eBay Direct - Click Here - (notify - info - questions)



Cyber Security's Increasing Impact on Retail & the Role of Loss Prevention
Tom Litchford

Tom Litchford, VP, Retail Technologies for the NRF, joins LPNN to talk about the growing threat of cyber security in retail and how it has forced traditional LP programs to rethink its relationship with IT security. With our world becoming increasingly interconnected and data breaches seemingly imminent, omni-channel retailing introduces new levels of risk and unprecedented challenges for the LP industry. A subject matter expert in retail technologies, Tom tells us why the future LP executive must be more IT driven than ever before.




NEXT UP - Coming Sept. 22
A National Update - Building Partnerships with Public Law Enforcement
The Increasing ORC Associations - Will there ever be a National effort?
Organized Retail Crime Roundtable


LPNN Quick Take #16

In this LPNN Quick Take, Ed Wolfe, WG Security Products, Joe LaRocca and Jim Ostojic, Sergeant, Polk County Sheriff's Office, discuss Jim's upcoming LPNN session, the talk he gave at the NRF LP Conference and the work he is doing around the country fighting ORC. He also shares with viewers how the Sheriff supports their department's work in fighting ORC. Ed also shares his advice on encouraging partnerships between law enforcement and retailers and the role of service providers.




Solution Providers, have a video or commercial you want to publish? Contact us.


MasterCard backs contactless payments technology by mandating changes to point-of-sale terminals MasterCard said retailers in Europe have until the 1 January 2020 to replace existing POS terminals with ones that support contactless payments if they want to be able to accept consumer payments with MasterCard or Maestro from that date. The company said that the move will allow consumers greater opportunity to make mobile payments using near-field communications (NFC) technology. Research shows that there is to be a "fourfold" increase in the number of mobile devices supporting NFC technology in the next fives years, it said. "Europeans can already use contactless cards or NFC enabled mobile payments in 36 countries across Europe and their enthusiasm for this safe and simple way to pay is evident," Javier Perez, president of MasterCard Europe, said in a statement. "MasterCard wants to ensure that mobile and contactless payments are safe and simple wherever you are in Europe making it easy to pay how you want when you want." (Source out-law.com)

Opinion: The Digital Wallet Revolution
The real change is how the digital wallet technology facilitates the parallel emergence of virtual purchasing power, like loyalty points. We don't typically think of these as currency, because virtual money has traditionally been locked down, in the sense that its use was strictly limited. Meanwhile, up to now, the only currencies you could use everywhere in an economy were state-issued currencies, like the dollar. But that distinction is eroding: After all, the value of a currency lies in what you can buy with it, not in the fact that a government says it's worth something. So if I want to buy a widget, and the only thing I can use to buy it is Widgetcash, then I am willing to trade dollars or euros or anything else for Widgetcash. When I buy something with Widgetcash, it doesn't go through any bank. That's why a digital wallet, loaded with your dollars, credit and loyalty points, is such a revolutionary technology — it makes those transfers and transactions seamless and safe. (Source nytimes.com)

UK: online banking fraud grows with 71% for 2014
"Fraud is not a person - it is a dynamic grouping of statistics that deviate from the norm."
Stuart B. Levine, CFI, CFCI
CEO, The Zellman Group & Zellman Fraudnet

Five Bank Tellers in NY charged in $850,000 identity theft ring Five people are under arrest, charged with accessing records and stealing the personal information of customers at New York area banks. New York Attorney General Eric Schneiderman announced indictments against the five for running an alleged identity theft ring targeting customers of local banks. The defendants are accused of stealing over $850,000 by having bank tellers access and steal personal information of hundreds of unsuspecting customers, including account numbers and Social Security numbers. They allegedly used the information to withdraw money from those accounts. The tellers involved worked for branches of Bank of America, JP Morgan Chase, HSBC, TD Bank and Wachovia in the Bronx, and Westchester and Orange Counties among others. (Source 7online.com)

Man pleads guilty in $172,000 gift card scam hitting Target and Walmart stores in Rhode Island A New York man has pleaded guilty to using counterfeit credit cards to buy more than $172,000 worth of gift cards from Target and Wal-Mart stores in Rhode Island. Prosecutors say 27-year-old Yvener Jean-Baptiste, of Brooklyn, pleaded guilty Monday in U.S. District Court in Providence to one count each of credit card fraud and identity theft. The U.S. Attorney's office says Jean-Baptiste admitted he and others bought the cards at stores in Lincoln and Warwick in November. He would sell them to someone in New York, typically for 25 percent of face value. Jean-Baptiste was arrested Nov. 30 after he returned to a Target store in Lincoln. A store employee recognized his car as having been used the previous day by people who bought $75,894.01 worth of gift cards with counterfeit credit cards. (Source wpri.com)

Three indicted following $30k Idaho identity theft spree
Three California residents have been charged with fraudulently obtaining credit cards and using them to purchase merchandise and gift cards during trips to Boise and Twin Falls. They created false identifications using the stolen information but with a photograph of one of the defendants. With that, they applied for credit from Sears, JC Penney, Lowe's, Best Buy and Victoria's Secret stores in the victims' names and were instantly able to purchase items and gift cards, according to the 10-page indictment filed Sept. 9. All of the purchases were made between July 11 and July 24, year after the defendants allegedly began collecting the financial information. The largest take was from Lowe's, where $14,903 worth of merchandise was purchased during seven transactions at stores in Boise and Meridian. Another $4,399 was bought during two trips to a Boise Sears store, along with $4,148 during two trips to JC Penney in Boise, one$1,869 purchase at a Best Buy store in Twin Falls and $1,457 during two trips to a Victoria's Store in Boise. Altogether, the alleged identity thieves made off with $26,776 in merchandise and gift cards. (Source idahostatesman.com)


3 Women Busted for Stealing Hair Extensions, Fighting Store Guard in Columbus, OH Whitehall police say a trio of beauty bandits have been charged with robbery after making off with hundreds of dollars in expensive hair extensions. Security at the Super Beauty Outlet Store say they tried to stop the women after an employee spotted them shoplifting several packages of 26-inch long hair extensions, valued at $150 each. Police say the women scratched and fought the guards as they tried to block the women from leaving the store Monday. Investigators say the women were spotted at a Speedway gas station. When officers began to follow, they say one of the women tossed the pricey locks out of a passenger window. Detectives say they later spotted the getaway car parked at the Republic Airways, and were able to find the women. Investigators say the 3 are charged with felony robbery. Police say they discovered stolen lingerie and athletic shoes with store sensors still attached stashed in shrubbery outside The Republic Airways hanger a day after the arrests. (Source abc6onyourside.com)


Gonzales, LA Police arrest CVS Pharmacy Tech accused of stealing pills and selling them to 'street level dealers' Police said a pharmacy tech accused of stealing prescription medicatiofrom the pharmacy where she worked and selling them to alleged drug dealers was arrested Tuesday evening. The Gonzales Police Department reported Shantrell Landry, 35, of Convent, was booked into the Ascension Parish Prison on charges of felony theft., distribution of Schedule II CDS and distribution of Schedule IV CDS. Sgt. Steven Nethken said officers were called to the CVS on LA 44 and Airline Highway after a worker conducted an audit and suspected Landry of stealing hydrocodone and Alprazolam pills. It is believed 6,000 hydrocodone and 700 Alprazolam pills were taken. Nethken added Landry admitted to investigators to stealing the meds and reportedly told them she sold the pills to "street level dealers." According to police, she claimed she earned more than $20,000 selling the drugs. (Source wafb.com)

5 charged in tool thefts at Lowe's in Fort Wayne, IN
Five people were charged Tuesday in what investigators say was an ongoing theft ring that targeted local Lowe's stores. The group of friends made several trips to Lowe's Home Improvement stores in Fort Wayne, where they are accused of taking $5,135 in tools from April to June. Fort Wayne police got involved in the case when Lowe's loss prevention officials contacted investigators about a rash of thefts at all three Fort Wayne stores. (Source journalgazette.net)



4 Women sought by North Coventry, PA Police in Boscov's theft Township police are investigating a retail theft involving four women at the Coventry Mall over the weekend. Around 8 p.m. Saturday, four women entered the Boscov's at the Coventry Mall and were seen "selecting and concealing merchandise inside the store," according to a release from the North Coventry Police. (Source dailylocal.com)


2 Richmond, VA women charged in theft of $1200 in items from outlets
On Aug. 18, an employee at True Religion observed a shopper removing a sensor from a pair of jeans, she put the jeans into a bag while her accomplice acted a lookout. One suspect was arrested the other got away. Police located the suspect's noting that it contained numerous pieces of clothing from various stores, but did not have a value of the items. As a result of the ongoing investigation, one suspect was arrested a second time on Aug. 30. The pair were accused of stealing $800 worth of assorted clothing. Grand larceny and conspiracy charges stem from an incident on Aug. 18 accusing the pair of stealing $378 worth of clothing from Aeropostale. (Source vagazette.com)

Do you have an ORC case to share? Publishing it educates the LP & retail community
which might fuel even more jobs and funding.
Share your ORC news and help the industry grow


Gardendale, AL Police Detective who helped nab ringleaders of complex credit card fraud scheme receives award Detective Chris Clark with the Gardendale Police Department received an award recognizing him for his work in several credit/debit card fraud cases. Alabama Attorney General Luther Strange at the F.O.P. Lodge #1 in Birmingham presented Clark with the 2014 Award of Excellence from the American Society of Industrial Security International Tuesday. Last summer Clark led an investigation that resulted in the arrest of two men charged in a complex credit card fraud scheme that netted them up to $1 million a year. The investigation spanned multiple states and included help from the Secret Service, the Fulton County, Georgia Sheriff's Office and the U.S. Marshals. In June of this year, Detective Clark obtained warrants on six suspects accused of stealing credit card information to help fund a Birmingham-based rap group called "Hood Dynasty." The six suspects had a total of 164 felony warrants. (Source al.com)


Billings, MT Man pleads guilty to robbery for stealing from sporting goods store, attempted to run down a store clerk A 23-year-old who prosecutors say stole several items from a sporting goods store in November and then hit a store clerk with a sport-utility vehicle pleaded guilty Tuesday to felony robbery. Cole Zachary Chavez made admissions in Yellowstone County District Court. Charging documents say Chavez went into Big Bear Sports Center on Nov. 18 and took snowboard bindings, a package of parts for snowboard bindings, a white beanie hat and a light blue North Face jacket. A store clerk chased after Chavez as he ran out of the store with the items. As Chavez got into a Jeep outside the store, the clerk ran in front of the vehicle, trying to block him from making off with the stolen items. The clerk and several witnesses told police that Chavez then accelerated, hitting the clerk, who had to jump up on the hood of the Jeep to avoid being run over. (Source billingsgazette.com)


Queens, NY 7-Eleven robbers end crazy car chase with flame-filled crash Three gun-toting goons were busted early Tuesday after robbing a 7-Eleven in Queens and leading police on a wild car chase that ended with a fiery crash into a deli. The mayhem began when the trio of lowlifes held up the 7-Eleven on Northern Blvd. and 171st St. in Flushing with a shotgun about 2:05 a.m., police said. The panicked punks tossed stolen cash, along with the 7-Eleven clerk's wallet, from their car as it passed Utopia Parkway and the Long Island Expressway. (Source nydailynews.com)

Alert Jared jewelry store staff nabs a serial Credit Card fraud suspect in Michigan Dejuan McCoy was arrest and will face charges in Dearborn on a $10,000 credit card fraud which occurred at the Kay's Outlet store in the Tanger Outlets in Birch Run, MI.

Woman steals 6,000 pills from CVS in Gonzales, LA

Fake iPhone 6 handsets seized before U.S. product launch

UK: 15 yr old Girl admits to $1 Million Arson at a Wilco store in Nuneaton, England

Radio Shack Armed robber caught in Naperville gets 18 years in prison

Man claims he robbed Convenience Store to pay probation costs

Three Idaho Men Arrested in North Dakota for NAPA Burglary

Fred Meyer Jewelers in Gresham, OR hit with a Grab and Run.

Kay Outlet in the Woodbury Common Premium Outlet, Central Valley, NY hit with a $29,0000 Rolex Grab and Run

---
● Boost Mobile - Wyoming, MI - Burglary
● Country Corner - Baton Rouge, LA - Armed Robbery
● CVS - Williamsburg, VA - Armed Robbery
● CVS - Port Huron, MI - Armed Robbery
● Dollar General - New Orleans, LA - Armed Robbery
● Dollar General - Cherokee Co, AL - Armed Robbery - suspect arrested
● Dollar General - Greenwood, IN - Armed Robbery - suspect arrested
● Dollar General - Yazoo, MS - Armed Robbery
● Domino's - Danville, KY - Armed Robbery - employee shot
● Fiesta Mart - Tulsa, OK - Armed Robbery - Police release video
● McDonalds - Pine Bluff, AR - Armed Robbery
● Red Apple - Cicero, NY - Armed Robbery
● Stoughton Nursery - Stoughton, MA - Armed Robbery - 16 yr old boy arrested
● 7-Eleven - Garden Grove, CA - Armed Robbery - suspect arrested




Cam Connections, Inc. Continues to Grow,
Opens New Regional Branch in Charlotte, NC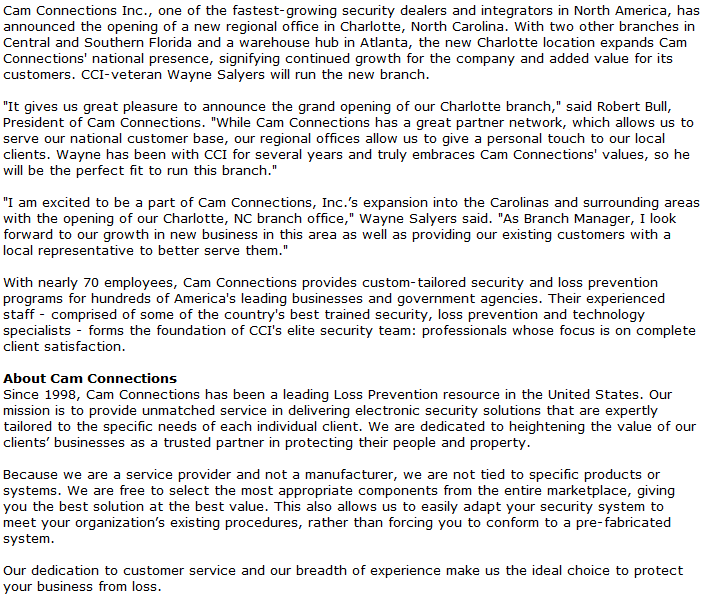 CAM CONNECTIONS, INC.
3970 S. Pipkin Road - Lakeland, FL 33811-1422
Tel. 863.583.3343 - Fax. 863.583.3349 - Toll Free. 888.544.1085
www.camconn.com




| | | | |
| --- | --- | --- | --- |
| Job Opening | Company | Location | Origination |
| Group VP of LP | Retained Search | New York, NY | Gus Downing |
| ORC Investigations Mgr | The Home Depot | Atlanta, GA | The Home Depot |
| Director Digital LP | Nike | Portland, OR | Nike |
| Regional LP & Safety Director | Younkers | Okemos, MI | The Bon Ton Stores |
| Sr Manager of LP | Dunkin' Brands | Dallas, TX | Dunkin' Brands |
| Sr LP Analyst | Dunkin' Brands | Canton, MA | Dunkin' Brands |
| Corporate Investigator | Confidential | San Francisco Bay, CA | Confidential |
| DC LP Manager | Brookstone | Mexico, MO | Brookstone |
| AP Analyst | Northgate Markets | Anaheim, CA | Northgate Markets |
| Regional LP Manager | The Vitamin Shoppe | Chicago, IL | The Vitamin Shoppe |
| National Account Manager | Vector Security, Inc | TBD | Vector Security, Inc |
| AP Manager | Ralph Lauren | New York, NY | Ralph Lauren |
| LP Agent | JONS Markets | Los Angeles, CA | JONS Markets |
| AP Analyst | Bi-Lo Holdings | Baldwin, FL | Bi-Lo Holdings |
| AP Specialist | Bi-Lo Holdings | Savannah/Augusta, GA | Bi-Lo Holdings |
| Bilingual AP Specialist | Bi-Lo Holdings | Miami, FL | Bi-Lo Holdings |
| AP Associate | Ralph Lauren | Orlando, FL | Ralph Lauren |
| LP Investigator | Tom Thumb | Dallas, TX | Safeway |
| Investigator II | SpartanNash | Omaha, NE | SpartanNash |
| | Confidential | Northeast | Downing & Downing |
Limited Time Only - Post Your Multi-Unit LP jobs for FREE - Learn More Here



Today's Daily Job Postings from the Net - Appearing Today Only
View our Internet Jobs Archives here

| | | | |
| --- | --- | --- | --- |
| Job Opening | Company | Location | Origination |
| LP Supervisor | JC Penney | Bloomsburg, PA | JC Penney |
| LP Supervisor | JC Penney | Buford, GA | JC Penney |
| LP Supervisor | JC Penney | Sioux City, IA | JC Penney |
| LP Specialist | Food 4 Less | Compton, CA | Kroger |
| Regional LP Manager | Victoria's Secret | Seattle, WA | L Brands |
| Dept Mgr LP & Safety | Lowe's | Wood Village, OR | Lowe's |
| AP Manager | Sam's Club | Omaha, NE | Walmart |
| AP Manager in Training | Walmart | Greeley, CO | Walmart |
| AP Manager in Training | Walmart | Bedford, OH | Walmart |
| AP Manager | Sam's Club | Zanesville, OH | Walmart |
| AP Manager in Training | Walmart | Manville, NJ | Walmart |
| District LP Manager | Nike Inc | Pottstown, PA | Nike Inc |
| Multi Unit LP Manager | Kmart | Toms River, NJ | Sears Holdings Corp |
| LP Manager Hrly | Kmart | Sierra Vista, AZ | Sears Holdings Corp |
| Multi Unit LP Manager | Kmart | Springfield, MO | Sears Holdings Corp |
| LP Manager | Kmart | Little Rock, AR | Sears Holdings Corp |
| LP Manager Hrly | Sears | Virginia Beach, VA | Sears Holdings Corp |
| LP Manager Hrly | Sears | Asheville, NC | Sears Holdings Corp |
| LP Manager Hrly | Sears | Rego Park, NY | Sears Holdings Corp |
| LP Manager | Sears | N Attleboro, MA | Sears Holdings Corp |
| LP Manager | Sears | Danbury, CT | Sears Holdings Corp |
| LP Manager Hrly | Kmart | Gulfport, MS | Sears Holdings Corp |
| AP Team Leader | Target | Madison, AL | Target |
| AP Team Leader | Target | Stuart, FL | Target |
| LP Manager | Macy's | Marlborough, MA | Macy's |
| | | | |

Lisa Kane was promoted to Director of LP Learning & Development for Sears Holdings Corporation.




Perception becomes reality slowly on a macro level and it's difficult to change it if it's incorrect or doesn't portray the truth. It's the same reason law enforcement separates witnesses to ensure clarity and truth. The group mind becomes influenced by opinion and agendas and distorts the true reality. One can only rely on daily vigilance based on doing what's right to hopefully impact the individuals one works with on a daily basis to carry the experience forward and be witness to what is right.

Just a Thought,
Gus Downing



Post Your Tip or Advice! Click Here

Please make sure to add d-ddaily@downing-downing.com to your contact list, address book,
trusted sender list, and/or company white list to ensure you receive our newsletter.
www.downing-downing.com / ADVERTISE WITH THE DAILY