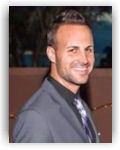 Matt Lincoln, CFI was promoted to Senior Director of Loss Prevention & Safety for PetSmart. Matt was previously the Director of Loss Prevention & Safety for the retailer for over six years before receiving this promotion. He was also the Manager, Special Investigations Unit, District LP Manager, and District Assets Protection Team Leader in Training for Mervyns where he worked for over three years. Matt earned his Bachelor of Arts degree in Criminal Justice from Saint Leo University and went on to acquire his Masters of Business Administration from Regis University. Congratulations Matt!
Lonndon Seely was named Senior Director of Fraud Mitigation for Sears Holdings Management Corporation. Lonndon was previously working in the Underwriting Division at JP Morgan Chase. Lonndon was also the Director of Asset Protection/Loss Prevention for The Home Depot, Director of Asset Protection/Loss Prevention for Gap Inc., and Flagship Store Loss Prevention Manager for Marshall Fields/Target Corp. Congratulations Lonndon!
Rochester, NY Food Mart store owner plotted to send jihadists to Syria, kill U.S. troops himself The Yemeni-born owner and operator of Halal Mojo and Food Mart, dubbed Mojoe's by some, in Rochester may have wanted to be more than just a financial supporter. Court documents state that -- if he couldn't sell his store -- Elfgeeh wanted to export "those who are fed up (and want) to go to war and be jihadists." The FBI informants were among those Elfgeeh actively recruited to join ISIS as jihadists, the affidavit states. He helped them by doing things like paying one of their passport costs, coordinating travel arrangements and setting them up with contacts in the terror group under the guise of going "to the university," which was code for joining ISIS. Court documents, citing Western Union records, allege that Elfgeeh also sent $600 to a Yemeni man that he believed wanted to join the terrorist group. (Source cnn.com)

Military Action Against Islamic State Could Result in Cyberattacks
As the U.S. expands military involvement in fighting the militant group Islamic State, Western companies may need to prepare for potential cyberattacks. For now, the group doesn't appear to have advanced cyberattacking capabilities, but it may be able to do damage similar to that caused by the Syrian Electronic Army, said Laith Alkhouri, director of research and analysis for the Middle East and North America at Flashpoint Global Partners. That may involve denial of service attacks against financial institutions or the defacing of government websites, he said. The organization is believed to be responsible for a number of attacks on Western media companies. "Jihadists have free software online and hacking manuals and are able to succeed in carrying out cyberattacks," said Mr. Alkhouri. (Source wsj.com)


HBO's new documentary "Terror at the Mall" shows Westgate's Chilling Security Video - Reveals Shopping Mall Bloodbath Pulled from thousands of hours of security footage from more than a hundred cameras, 'Terror at the Mall' takes viewers inside Kenya's Westgate shopping mall as the siege unfolds. On Monday, Terror at the Mall aired on HBO, providing the first look inside the siege on Westgate that included a dozen children and three pregnant women in the death toll, and laid to waste not only the city's most upscale shopping mall, but the sense of security for citizens of Nairobi and people across the world who'd felt safe in their everyday routines. Showing each moment in a bird's-eye view. The resulting effect feels like a first-hand experience of the terror that played out at Westgate - it will leave your mouth agape as you watch and won't leave your thoughts for days after. The documentary will continue to air on HBO, and will also air on CNN Friday, Sept. 26. (Source thedailybeast.com) (Source cnn.com)

Saks Repays $400,000 Stolen From Customers
Saks Fifth Avenue has reimbursed 22 customers after six members of its staff allegedly stole more than $400,000 from them. The employees are said to have used the consumers' credit card information to illegally purchase designer bags, shoes, and other merchandise. "All customers have been notified and their accounts have been restored," a spokesperson for the store told The Huffington Post. "Customer security is our utmost priority and we take these matters seriously." Former Saks employee Tamara Williams is accused of stealing customer information from company computers before sharing that information with five colleagues. The group are then said to have fraudulently purchased items, some of which were returned to the store with the money refunded then filtered into false accounts set up by the accused. Surveillance cameras captured the scam and the store alerted police. More than "one hundred boxes of shoes, as well as many boxes of handbags and other merchandise," were found at Williams' apartment. She and five other former employees have been arrested and charged with grand larceny and identity theft. (Source vogue.co)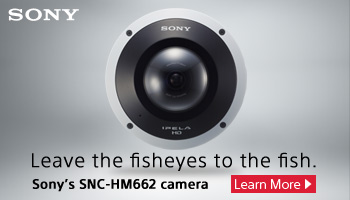 Once EMV (Chip and PIN) arrives - card-not-present fraud will spike & surpass store fraud It's somewhat cold comfort for US retailers that the impending adoption of EMV (Chip and PIN) will likely do a lot to stop store-based data theft, but will do nothing for the world of digital commerce. According to Greg Buzek over at IHL, in Europe, where Chip and PIN has been the standard for a decade, store-based fraud reduced by 67% after implementation. In Canada, where Chip and PIN was introduced in 2008, it has dropped by 58%. Unfortunately, card-not-present fraud has spiked and is expected to surpass total store fraud. (Source essentialretail.com)

Are biometrics the future of retail payments? Not for some time
The stock answer has been 'when the biometric industry has developed implementations that can cope with the scale required to support retail payments and with a false accept/reject rate that would be acceptable to both banks and consumers alike'. For some time this answer has been enough to illustrate an underlying feeling that biometric applications were some way off satisfying either of these criteria and didn't need serious consideration whilst PINs and passwords offered less invasive methods of confirming a customer's identity. Today the position is less clear, we see applications that are beginning to be used at scale and with consumers seemingly happy to forgive and forget when occasionally it all goes wrong. The introduction of biometric applications into consumers' daily lives heightens interest in their use for banking and payment applications and builds pressure on the payment industry to adopt biometrics to secure all manner of services. It will be interesting to see how things develop but what is very clear is that any move to introduce biometrics into retail payment processes will need to be done as part of a co-ordinated, multi-layered cross industries programme. (Source essentialretail.com)

TJ Maxx, Marshalls to pay $2.8M for improper hazardous waste disposal in Calif.
A judge has ordered the owner of T.J. Maxx, Marshalls and HomeGoods to pay $2.8 million to settle allegations more than 280 of its stores in California improperly disposed of hazardous waste. (Source mynews4.com)

Meijer to pay $2M for preventing sale of recalled products
Michigan-based retailer Meijer Inc. will pay $2 million to settle charges that it failed to prevent the sale and distribution of products recalled by the Consumer Product Safety Commission. In the settlement, the CPSC says Meijer knowingly distributed more than 1,600 units of about a dozen recalled products. The recalled products were distributed by a third party contractor working for Meijer. (Source michiganradio.org)

Does "drive-thru returns and exchanges" increase risk? You be the judge
Customers start by initiating the return at sears.com. For an exchange, the customer selects the desired replacement product. They then visit the store, park in a designated In-Vehicle Pickup spot, then activate the mobile app to let store associates know they are there. With designated parking spots identified. (Source retailcustomerexperience.com)

Xenia Police Preparing for Protests During Walmart Shooting Grand Jury
Officials are preparing for more protests as the fatal Walmart shooting case heads to a grand jury. Police shot and killed John Crawford III inside the store on Aug. 5 after he reportedly waved what turned out to be a BB gun. Xenia Police will step up patrols when the grand jury meets this coming Monday. They're already meeting with church leaders and groups that plan to demonstrate outside the Greene County Courthouse. Hundreds of protesters are expected. Police tell us they're planning for the worst but expect the protests to be peaceful. Prosecutors say it could take the grand jury several days to decide whether to indict. Since the shooting last month. (Source abc22now.com)

One-third of seafood in the U.S. is mislabeled - New anti-fraud bill in CA gets mixed reception A coalition of grocers and retailers and the seafood industry's main trade association say a proposed law in California that would change the names under which seafood is sold in an effort to combat fraud is misguided and won't achieve its objective. The bill, which was approved by the California State Legislature and only needs the signature of Gov. Jerry Brown to become law, would mandate all seafood sold in the state be listed by its common name as well as its market name. Environmental activist group Oceana conducted DNA tests on seafood purchased around the country between 2010 and 2012, and found 33% of its samples were mislabeled, with the number rising to 38% from stores and restaurants in Northern California and 52% in Southern California. (Source wsj.com)

Seasonal Hiring This Year to Significantly Outpace 2013 - Retailers could add 800,000+ workers in last 3 months of 2014 According to a report released Wednesday, retailers could add more than 800,000 seasonal workers in the last three months of the year. The last time that happened was in 1999. "The last two years saw holiday hiring return to prerecession levels," said John A. Challenger, CEO of the outplacement firm. "This year, we could see hiring return to levels not seen since the height of the dot.com boom." He attributed the anticipated boost to the fact that payrolls have increased by an average of 215,000 new workers a month so far this year. (Source cnbc.com)

Family Dollar tells shareholders - Reject Hostile Dollar General Offer

Dollar General Remains Committed to Acquisition of Family Dollar

EZCorp to cut undisclosed number of jobs within 60 days to "right-size" company

Timberland to open 130 stores

PetSmart acquires online retailer Pet360 for $130 million

Claire's opening in-store shops at Toys 'R' Us

Ace Hardware teams up with eBay to expand in-store pickup program

Quarterly Same Store Sales Results
Pier 1 Imports Q2 up 4.5% with total sales up 5.8%
Cracker Barrel Q4 restaurant sales up 1.2%, Retail Store sales up 2.6%

All the News - One Place - One Source - One Time
The D&D Daily respects your time & doesn't filter retail's reality




Previously broadcast
episodes

Click here to view episodes














Developing Future Leaders for Tomorrow's Challenges
Keith White, SVP LP Gap Inc., & Michael Nelson, Regional Dir. LP Kohl's

Leading the way with higher education – Northern Michigan University
Dan Faketty & Professor
Bob Hanson

The NRF's LP Legislative Committee, a National Update
Jeff Fulmer & Jon Gold

Preparing - Training - Responding to the Active Shooter
Rich Mellor

Click here to view episodes

Sponsored By: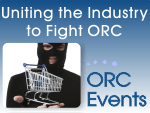 New England ORC Symposium & Trade Show
Sept. 18, 2014
DCU Center
Worcester, MA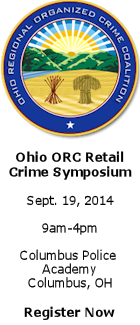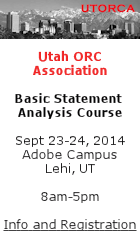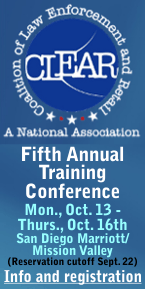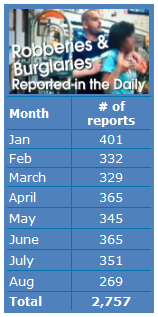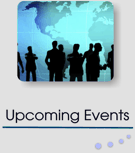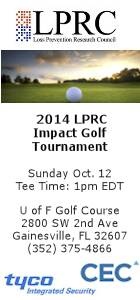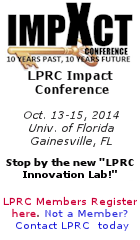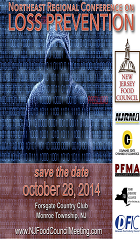 Know about an event we should feature here?
Let us know.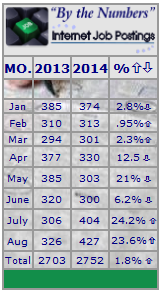 Cyber Security's Increasing Impact on Retail & the Role of Loss Prevention
Tom Litchford

Tom Litchford, VP, Retail Technologies for the NRF, joins LPNN to talk about the growing threat of cyber security in retail and how it has forced traditional LP programs to rethink its relationship with IT security. With our world becoming increasingly interconnected and data breaches seemingly imminent, omni-channel retailing introduces new levels of risk and unprecedented challenges for the LP industry. A subject matter expert in retail technologies, Tom tells us why the future LP executive must be more IT driven than ever before.




NEXT UP - Coming Sept. 22
A National Update - Building Partnerships with Public Law Enforcement
The Increasing ORC Associations - Will there ever be a National effort?
Organized Retail Crime Roundtable


LPNN Quick Take #16

In this LPNN Quick Take, Ed Wolfe, WG Security Products, Joe LaRocca and Jim Ostojic, Sergeant, Polk County Sheriff's Office, discuss Jim's upcoming LPNN session, the talk he gave at the NRF LP Conference and the work he is doing around the country fighting ORC. He also shares with viewers how the Sheriff supports their department's work in fighting ORC. Ed also shares his advice on encouraging partnerships between law enforcement and retailers and the role of service providers.




Solution Providers, have a video or commercial you want to publish? Contact us.


Boston Fed: Bitcoin Could Be Reducing Online Shopping Costs
The Federal Reserve Bank of Boston has released a new report that suggests the technology underlying digital currency could reshape global payments. Authors Stephanie Lo and J. Christina Wang note in their September policy perspective, Bitcoin as Money?, that while it's not certain that bitcoin will supplant traditional currencies or payment systems, bitcoin's "lasting legacy" will be the innovations it brings to payments technology. In the full paper, the regional branch of the US Federal Reserve, examines whether digital currency as it exists today is a viable form of money, looking at it as a medium of exchange and a store of value. (Source coindesk.com)

Web & catalog retailers growing twice the rate of store merchants
Direct merchants accounted for 37.1% of retail sales growth in the first eight months of 2014, according to an analysis of U.S. Census Bureau figures by Internet Retailer. Non-store sales rose 6.5% from January to August, from $282.5 billion to $300.9 billion. The growth in non-store sales of $18.36 billion represents 37.1% of the $49.54 billion growth in these categories. (Source internetretailer.com)
"Fraud is not a person - it is a dynamic grouping of statistics that deviate from the norm."
Stuart B. Levine, CFI, CFCI
CEO, The Zellman Group & Zellman Fraudnet

Man pleads guilty in $500,000 International car and identity theft ring
A man pleaded guilty in San Diego Wednesday to being part of a West African-based international car theft and identity theft ring. Edmund Seshie, 42, of Columbus, Ohio, admitted guilt in a hearing before U.S. Magistrate Judge Jan Adler. Co-defendant Abdul Rezak Shaib, 28, of Bronx, N.Y., pleaded guilty Tuesday to conspiracy to commit mail and wire fraud. The defendants admitted purchasing stolen credit cards and corresponding counterfeit driver's licenses in bulk from a Singapore-based "carder" website. The stolen identities were then used to fraudulently purchase nearly $500,000 worth of vehicles from U.S.-based car dealerships. So-called "carders" buy, sell and trade online the credit card data stolen from phishing sites or from large data breaches at retail stores. According to court documents, co-defendant Henry Addo ran the international car theft ring from his home in Ghana. From various locations in that country, Addo allegedly placed international phone calls to car dealerships in the United States. During those calls, Addo allegedly assumed the identity of the stolen credit card holders during the negotiation of each purchase. Addo then allegedly used a series of email accounts to transmit the counterfeit driver's licenses and stolen credit card information to United States-based car dealerships. (Source kusi.com)


Amazon employee accused of $10,000 theft in Louisville, KY An employee of Amazon is accused of stealing more than $10,000 in merchandise from her employer. Angela Gibson was booked into the Bullitt County Detention Center. According to the arrest report, the 45-year-old was confronted by Amazon loss prevention Tuesday night. Shepherdsville police said she admitted to stealing items. Police searched her home and found more than $10,000 worth of merchandise stored in her garage. (Source wlky.com)

Sioux City shoplifting suspects still at large
Law enforcement officials say the two men they're looking for after an extended chase stemming from a reported theft at Southern Hills Mall aren't necessarily dangerous. Woodbury County Sheriff's Office Maj. Todd Wieck said two men fled north on Interstate 29 after a theft was reported at Sears on Monday. They then left their vehicle and ran north along the railroad tracks, jumping onto a northbound train for a short time. Police stopped the train but the men had already jumped off. (Source siouxcityjournal.com)

Do you have an ORC case to share? Publishing it educates the LP & retail community
which might fuel even more jobs and funding.
Share your ORC news and help the industry grow


Bomb hoaxes disrupt region businesses - Green Dot Scam Continues
Bomb threats were called into retail stores in at least three different counties in Northeast Mississippi on Wednesday. All proved to be hoaxes. CVS pharmacies in Tupelo and Oxford were the target of afternoon bomb threats. In Houston, the caller reported a bomb had been placed inside Walmart. Houston Police Chief Billy Voyles told the Chickasaw Journal the call came in at 2 p.m. The caller told them to wire money to a Green Card or the bomb would be exploded. The call was traced to an overseas number. Houston Police and the Chickasaw County Sheriff's Department did a sweep of the building and nothing was found. Customers were let back in about 3 p.m. CVS and other businesses across the country have been targeted by similar bomb threat hoaxes where the callers try to extort money. (Source djournal.com)



Police step up security in Los Cabos, Mexico after Hurricane Odile People carry looted goods taken from Walmart in Cabo San Lucas, Mexico, Wednesday, Sept. 17, 2014. Desperate locals and tourists were in survival mode in the resort area of Los Cabos on Wednesday, with electrical and water service still out three days after Hurricane Odile made landfall as a monster Category 3 storm. Looters stripped supermarkets of their food and other products, with some people fighting over goods. (Source utsandiego.com)


3 Arrested in Vons Grocery Store Murder in San Diego Police have arrested three men in connection to a deadly shooting that happened just feet from the entrance of a local grocery store. Escondido resident Miguel Pedroza Fuentes, 38, was killed outside Vons at 330 West Felicita on July 30, according to police. Two other men were shot but survived their injuries. More than a month later, police have made three arrests in the case: 25-year-old Hector Ortiz, 21-year-old Omar Magadan and 20-year-old Eric Nieto, all of Escondido. They are each charged with one count of murder, two counts of attempted murder and various other offenses, according to police. (Source nbcsandiego.com)

Four charged in fatal shooting at River Oaks Mall, Calumet City, IL
Four people, including two juveniles have been charged in connection with the fatal shooting of an 18-year-old man outside of the River Oaks Mall over the weekend, according to Calumet City police. Police said the four are responsible for Saturday's fatal shooting of Ike King. (Source chicagotribune.com)

Tragic shooting inside Omaha jewelry store
Omaha police have identified the victim as 71 year old James Minshall, the store's owner. Minshall died at the Nebraska Medical Center. A busy retail area in Omaha came to a sudden stop Wednesday morning after gunshots were fired. Police rushed to Jr.'s Jewelry and Gifts near 72nd and Jones to find a man had been shot several times in the chest. (Source nebraskaradionetwork.com)

Gun malfunction stops suspect from shooting a Sports Authority Loss Prevention Associate in Laurel, MD Police say a malfunction stopped a robbery suspect from shooting a loss prevention officer on Wednesday night in Laurel. According to Anne Arundel County police, suspects entered the Sports Authority and removed several jackets from the racks. They then started to walk out the front door. A loss prevention officer confronted them and one suspect then tried to fire a gun at the officer twice. Both times the gun malfunctioned, say police. Police are still looking for the suspects. (Source wusa9.com)

Two Newark men plead guilty to Black Friday robbery at Target store in Union, NJ Two Newark men pleaded guilty this week to participating in the armed robbery of a Target store in Union on "Black Friday" in 2012, U.S. Attorney Paul J. Fishman announced today. Lavell Jones, 29, and DaQuaan Vaughn, 36, admitted to stealing more than $50,000 during the Nov. 23, 2012 robbery, along with co-defendants Darrell A. Carter, 24, of Irvington and Maryland Liggins, 29, of Newark, federal authorities said. Jones pleaded guilty today to one count of Hobbs Act robbery, and Vaughn pleaded guilty on Tuesday to one count of Hobbs Act robbery and one count of using a firearm in furtherance of a crime of violence. (Source nj.com)




Four Robbers target Gunderson's Jewelry store in Village Pointe in Omaha, NE The 4 men entered with sledgehammers, smashing the showcase glass and grabbing jewelry. The employees locked themselves in a backroom and triggered the panic alarm. No injuries were reported. (Source ketv.com)



Arraignment Wednesday In Greece, NY Jewelry Store Robbery
The three men accused of holding a Greece family captive and then robbing a jewelry story will be arraigned today. Thomas Pryor, 29, of Spencerport; Qzay Clark, 28, of Farmington; and Alexander Kates, 23, of Rochester face kidnapping, robbery, burglary, assault, grand larceny, and weapons charges. In August, Greece police say two of the men followed the manager of the Jewelry Lab home and throughout the evening tied up the three member family. Police say the third man joined the other two later the following morning. The three accused burglars stole the keys and the alarm password and then stole an unknown amount of jewelry. If convicted the each of the men could spend the rest of their life in prison. (Source wham1180.com)


Houston Police searching for men linked to 6 Cash store Robberies Houston police are looking for two men wanted for robbing several cash stores across Harris County. In one robbery, the men are shown walking into a cash store in west Houston pretending to be interested in a cash loan. Seconds later, they draw their weapons as they jump over the counter and hold the clerks at gunpoint. Authorities say these men are not just going after stores where they leave with a good haul, but stores where women are working behind the counter. The men have also robbed various fast food restaurants, including Subway and Smoothie King. (Source khou.com)

Home Depot employee stole $18,000 from Southington, CT store
A Home Depot employee is facing charges after police say she stole more than $18,000 in bank deposits from the store. Patricia Croteau, 59, of Cheshire, was arrested Wednesday and charged with second-degree larceny. Croteau was employed by Home Depot and responsible for preparing bank deposits and payments for the store on Meriden-Waterbury Turnpike, police Sgt. Jeffrey Dobratz said. (Source myrecordjournal.com)


3 suspects sought in 'smash and grab' robbery of Rolex watches at Tourneau in the Roosevelt Field mall Police are seeking three men who entered a Roosevelt Field mall store and stole several high-end watches after smashing display cases. According to detectives, the three approached two salesmen in the Tourneau store in the mall and were looking at the section featuring Rolex watches. The three "suddenly produced hammers and began smashing several display cases," and then removing about 20 Rolex watches, a police news release said. (Source news12.com)

Armed robber of Jersey City jewelry store sentenced to 114 months

Man arrested in Watsonville, CA jewelry store burglary

Chicago's North Side Bike Store Thieves Caught On Camera

Cigarette burglars target Ballard, WA shops

Kay Jewelers in the Westfield South Shore Mall, Bay Shore, NY hit by a 2 person Distraction Team for $11,000 of merchandise

---
● CVS - Hixson Pike, TN - Burglary - 2 arrested
● Dollar General - Port Huron, MI - Armed Robbery - suspects arrested
● Dollar General - Bay Minette, AL - Armed Robbery
● Dollar General - Binghamton, NY - Armed Robbery - suspect charged
● Flash Foods - Albany, GA - Armed Robbery
● Kwik Stop - Greensboro, NC - Armed Robbery - suspect arrested
● Rose Mart - Oxford, NC - Armed Robbery - suspect shot and killed
● Shell - Albany, GA - Armed Robbery - suspect arrested
● Young Communications - Thomasville, GA - Burglary
● 7-Eleven - Denver, CO - Armed Robbery - 2 stores hit
● 7-Eleven - Westbury, NY - Armed Robbery





Vector Security Raises $10,000 for the National Center for Missing & Exploited Children
More than $50,000 donated to date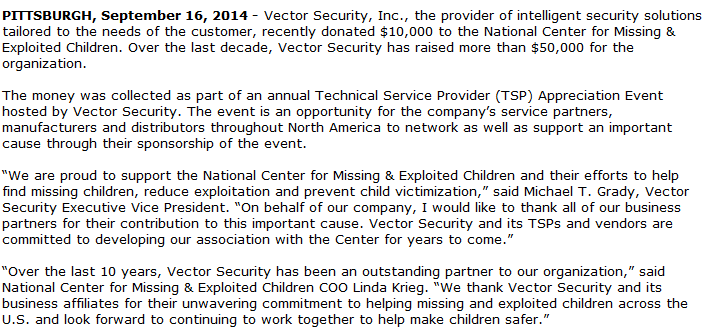 About Vector Security
For more than 40 years, Vector Security, Inc. (www.vectorsecurity.com) has been a premier provider of intelligent security solutions tailored to the needs of the customer. Headquartered in Pittsburgh, the company offers a full suite of electronic security services for residential, business and national account customers across North America and the Caribbean through a network of branches and authorized dealers. Vector Security is a sister company of the Philadelphia Contributionship, a mutual insurance company founded in 1752, and currently provides costeffective, technology-based security solutions to nearly 300,000 homes and businesses.




| | | | |
| --- | --- | --- | --- |
| Job Opening | Company | Location | Origination |
| Group VP of LP | Retained Search | New York, NY | Gus Downing |
| ORC Investigations Mgr | The Home Depot | Atlanta, GA | The Home Depot |
| Director Digital LP | Nike | Portland, OR | Nike |
| Regional LP & Safety Director | Younkers | Okemos, MI | The Bon Ton Stores |
| Sr Manager of LP | Dunkin' Brands | Dallas, TX | Dunkin' Brands |
| Sr LP Analyst | Dunkin' Brands | Canton, MA | Dunkin' Brands |
| Corporate Investigator | Confidential | San Francisco Bay, CA | Confidential |
| DC LP Manager | Brookstone | Mexico, MO | Brookstone |
| Regional LP Manager | The Vitamin Shoppe | Chicago, IL | The Vitamin Shoppe |
| National Account Manager | Vector Security, Inc | TBD | Vector Security, Inc |
| AP Manager | Ralph Lauren | New York, NY | Ralph Lauren |
| LP Agent | JONS Markets | Los Angeles, CA | JONS Markets |
| AP Analyst | Bi-Lo Holdings | Baldwin, FL | Bi-Lo Holdings |
| AP Specialist | Bi-Lo Holdings | Savannah/Augusta, GA | Bi-Lo Holdings |
| Bilingual AP Specialist | Bi-Lo Holdings | Miami, FL | Bi-Lo Holdings |
| AP Associate | Ralph Lauren | Orlando, FL | Ralph Lauren |
| LP Investigator | Lamps Plus | Chatsworth, CA | Lamps Plus |
| LP Investigator | Tom Thumb | Dallas, TX | Safeway |
| Investigator II | SpartanNash | Omaha, NE | SpartanNash |
| | Confidential | Northeast | Downing & Downing |
Limited Time Only - Post Your Multi-Unit LP jobs for FREE - Learn More Here



Today's Daily Job Postings from the Net - Appearing Today Only
View our Internet Jobs Archives here

| | | | |
| --- | --- | --- | --- |
| Job Opening | Company | Location | Origination |
| AP Manager | Home Depot | Santa Rosa, CA | Home Depot |
| Store AP Manager | Home Depot | Lagrange, GA | Home Depot |
| LP Supervisor | JC Penney | Bedford, IN | JC Penney |
| LP Supervisor | JC Penney | Grand Island, NE | JC Penney |
| Dept Mgr LP & Safety | Lowe's | Port Orchard, WA | Lowe's |
| LP Assistant Mgr | Neiman Marcus | Canoga Park, CA | Neiman Marcus |
| AP Manager | Sam's Club | Grapevine, TX | Walmart |
| AP Manager in Training | Walmart | Williston, ND | Walmart |
| AP Manager in Training | Walmart | Baraboo, WI | Walmart |
| AP Manager in Training | Walmart | Omaha, NE | Walmart |
| AP Manager in Training | Walmart | Pearl, MS | Walmart |
| AP Manager | Sam's Club | Homewood, AL | Walmart |
| LP District Specialist | The Great Atlantic & Pacific Tea Company | Central New Jersey, NJ | The Great Atlantic & Pacific Tea Company |
| ETL Assets Protection | Target | Cincinnati, OH | Target |
| Dist. Center LP Supervisor | Marshalls | Phoenix, AZ | TJX Companies |
| Regional LP Manager | CVS Caremark | San Diego, CA | CVS Caremark |
| LP Supervisor DC | CVS Caremark | La Habra, CA | CVS Caremark |
| District AP Manager | Stage Stores | Amarillo, TX | Stage Stores |
| Area LP Manager | Ulta | Cleveland, OH | Ulta |
| | | | |

Matt Lincoln, CFI was promoted to Senior Director of Loss Prevention & Safety for PetSmart.
Lonndon Seely was named Senior Director of Fraud Mitigation for Sears Holdings Management Corporation.



Lowe's announces two LP Promotions



Jennifer Byers was promoted to Area Loss Prevention Safety Manager for Lowe's in the Jacksonville, Florida region. Jennifer was an internal promotion as a top ranked DLPM for the retailer and has been a part of the Lowe's team for over seven years.






Nilwanda Brown was promoted to Area Loss Prevention Safety Manager for Lowe's in the Gainesville, Florida region. Nilwanda was an external recruit who was previously a Market Investigations Manager at Toys R Us and also used to be a District Investigator for Target.

We congratulate them both and wish them lots of luck in their new positions!

Want to Be a Great Leader? Start Acting Weirder Don't let the fact that you're in a professional environment stop you from showing your "inner weirdness." You want your employees and organization to be authentic, and that starts with you showing your true colors! Here are the benefits to acting a little weird. (Employees will open up)

Why the Best Leaders are Self-Aware
You can't be an effective leader if you're not fully aware of how your personality and actions affect others around you. Usually people only focus on the consequences, but it's also important to focus on the actions and steps that happened before that end result. (Look in a mirror)


How to Lead a Team of People You Don't Know Maybe you've taken over a new department or landed a new job, the fact remains the same: you will have to learn how to lead people you don't really know. The key is to let your employees get to know you and what your plans are for them and for the organization. Let these steps be your guide. (Let them know what you expect)

7 Words Define What Employees Expect from Leadership Employees are looking for leaders who can be reliable, honest and genuine; they need people who can get them through the success as well as challenges. Here are seven qualities that employees expect out of their leaders. (Be specific)


Finding and keeping your rhythm every week, day in and day out, can be a challenging task. With the Monday starting gun and the Friday finish line human rhythm is like a horse race and making it a race is the key to making sure you win every week. You've got to make sure you reach your stride and set the pace or the rest of the field won't be racing with you. And when it comes to leading a team it's all about the leaders pace that'll determine how fast everyone else is moving.

Just a Thought,
Gus Downing



Post Your Tip or Advice! Click Here

Please make sure to add d-ddaily@downing-downing.com to your contact list, address book,
trusted sender list, and/or company white list to ensure you receive our newsletter.
www.downing-downing.com / ADVERTISE WITH THE DAILY