IAI and Vector Security Recognize Remarkable Women in Loss Prevention: Towanna Bazile

Towanna Bazile, MBA, CFI
Senior Investigator/Corporate Security
AT&T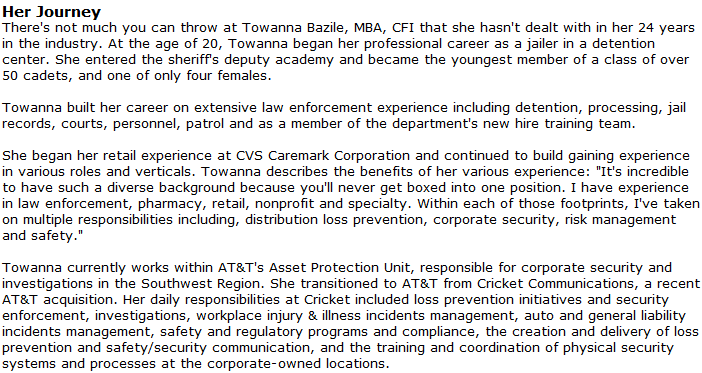 Read the rest of Towanna's story in this special edition of the CFInsider.

Her Personality...

Favorite Movie?
Men of Honor

Favorite Music?
Nico & Vinz and Mail Music

If you were in a movie, what movie star would play you?
Angela Bassett

If you could switch places with one person in the LP world - who would it be?
"Wow! This one is hard! I would want to 'shadow' two LP professionals, Gus Downing because
he is innovative, and Keith White, VP of LP at the Gap for his insight on strategy, leadership and
emotional intelligence."

The International Association of Interviewers (IAI) teamed up with Vector Security to recognize remarkable women in loss prevention through a special edition of the CFInsider, a publication of IAI. The group selected individuals who are well-rounded, tenured in their profession, value continuing education and are all-around excellent leaders in their organizations as well as the overall loss prevention field.

IAI based its selections on the key principles of IAI, then narrowed the list based upon these criteria: Industry Commitment, Dedication to Learning, Leadership Qualities, and Career Journey.


IAI will continue to recognize and honor remarkable women in the LP field each year by devoting a special edition of the CFInsider to them, as well as columns in their regular publication and dedicated space on their website, www.certifiedinterviewer.com.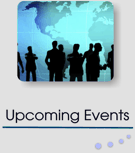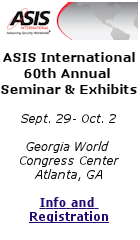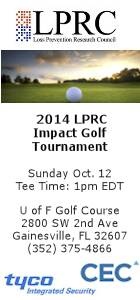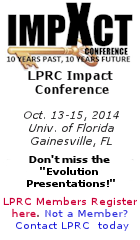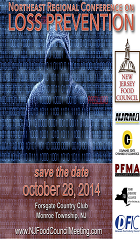 Know about an event we should feature here?
Let us know.




Previously broadcast
episodes

Click here to view episodes














Developing Future Leaders for Tomorrow's Challenges
Keith White, SVP LP Gap Inc., & Michael Nelson, Regional Dir. LP Kohl's

Leading the way with higher education - Northern Michigan University
Dan Faketty & Professor
Bob Hanson

The NRF's LP Legislative Committee, a National Update
Jeff Fulmer & Jon Gold

Preparing - Training - Responding to the Active Shooter
Rich Mellor

Cyber Security's Increasing Impact on Retail & the Role of Loss Prevention
Tom Litchford

ORC Roundtable
A National Update

Click here to view episodes

Sponsored By: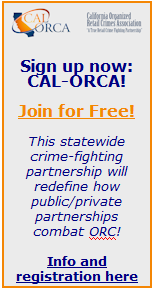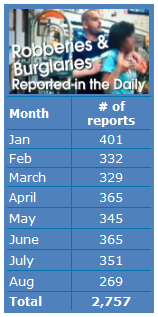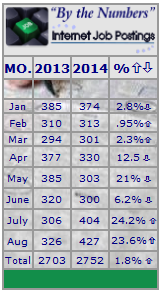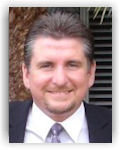 Chris Rodriguez recently named Director of Loss Prevention & Safety for the Guitar Center. Chris was previously the Director of Security and Loss Prevention for Goodwill Southern California before taking on this new role and. He had been at Goodwill since 2011 and had been their Corporate Loss Prevention Manager and Loss Prevention Investigator as well. Chris also brings loss prevention experience from Sears, Roebuck and Company as the District Loss Prevention Manager, Guitar Center where he was a previous District Operations/Loss Prevention Manager, CompUSA as a Loss Prevention Manager, Kmart as a Loss Prevention Manager and The Home Depot as a Loss Prevention Supervisor. Congratulations Chris!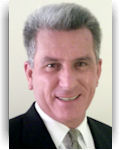 Brent Bell was named Director of Business Development for USS. USS is pleased to announce that Brent Bell has joined the company as the new director of business development for the Northeast. Brent has an impressive record of over 24 years in business development, with strong background in RFID and EAS technologies. He holds a distinction of being the first person to sell an RFID system into a public library application in North America. "Brent not only lives and breathes technology, but he has an exceptional ability to understand customers' needs and find solutions to even the toughest of problems." In his new position, Brent will be responsible for working with companies on improving their efficiencies, decreasing costs and boosting their sales using the latest business technologies from USS. Brent will be based in Pittsburgh, PA where he lives with his wife Rhonda and his daughter Stephanie and son Michael. He is a graduate of West Liberty University. Congratulations Brent!

Declining Foot Traffic At Malls Continuing - Is Fear Playing A Part? The Hidden Impact of The Active Shooter Much has been reported about the 18% decrease in mall foot traffic over the last three years, amounting to 16 billion fewer consumers annually, according to one study. Experts point to the impact of the internet, mobile devices, the time-strapped consumer, the changing behavior of the Millennials, the success of the warehouse clubs, super centers, and dollar stores. But have we considered the spike in active shooters, the increase in violence, the insistence of a few to practice "open carry", the movie theater mass killing incident, and all the other incidents that the media and the internet have saturated our society and our consumers with? And now the "Terror in the Mall" documentary airing nationwide - all of the above helping to fuel a fear factor that up until now no one was even mentioning as a potential reason why some consumers may be avoiding malls. When in fact, fear is the most powerful driver of human behavior. Can you honestly say you haven't thought about it the last time you walked a mall? I have and quite frankly we've heard consumers talking about it virtually everywhere we go. Just recently, we heard a number of mall-based specialty retailers say they're seeing even more of a dramatic drop in foot traffic this year. Has something changed over the last six months? Other than more active shooters, workplace deaths, mall violence, and parking lot shootings. With all these being reported real-time - coupled with the data breaches, the loss of our personal information and invasion of our privacy - and what we have is a scared consumer. One who wants to stay away from closed-in areas, crowds and have the ability to run to safety. It's our opinion that all of these factors are playing a part in the redefining of retail. It might be time to re-invent mall security and even re-invent specialty-store loss prevention from the standpoint of consumer safety. Maybe even using it in the marketing efforts: to reassure the consumer that their safety is the #1 concern that a retailer is dedicated to. Much too often we hear it after an incident, which is like closing the barn door after the horses have all left. Maybe it's time to put it up front and develop a proactive campaign to make consumers feel safe and important. After all, isn't that all of our objectives? We understand that Retail Means Jobs, but shouldn't it also be Retail Means Safety as well?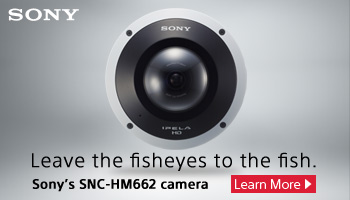 Last Thursday's beheading in food distribution center - terminated employee fired earlier that day had tried to convert coworkers to Muslim religion The suspect, 30-year-old Alton Nolen, had been fired earlier that day and randomly selected people to target. Police interviews with employees determined he had recently had been "trying to convert some of his coworkers to the Muslim religion," Lewis said. Mark Vaughan, a reserve sheriff's deputy who is also the company's chief operating officer, shot Nolen as he was in the act of stabbing the second victim, 43-year-old Traci Johnson. Vaughan Foods is a fresh food distributor that regionally distributes produce and other food products, according to its website. The company is a subsidiary of Reser's Fine Foods. (Source wect.com)

Payment Vendor 'Signature Systems' PDQ POS - Hackers used to get into 216 Jimmy John's + 100 other small restaurants Hackers had installed card-stealing malware on cash registers at some of its store locations. Jimmy John's said the intrusion - which lasted from June 16, 2014 to Sept. 5, 2014 - occurred when hackers compromised the username and password needed to remotely administer point-of-sale systems at 216 stores. Those point-of-sale systems were produced by Newtown, Pa., based payment vendor Signature Systems. In a statement issued in the last 24 hours, Signature Systems released more information about the break-in, as well as a list of nearly 100 other stores - mostly small mom-and-pop eateries and pizza shops - that were compromised in the same attack. We have determined that an unauthorized person gained access to a user name and password that Signature Systems used to remotely access POS systems," the company wrote. "The unauthorized person used that access to install malware designed to capture payment card data from cards that were swiped through terminals in certain restaurants. The malware was capable of capturing the cardholder's name, card number, expiration date, and verification code from the magnetic stripe of the card." (Source krebsonsecurity.com)

March Networks Expands Intelligent Video Integrations with New Pacom Access Control System Certifications A global provider of intelligent IP video solutions, today announced the integration of its Command Video Management System (VMS) software and 8000 Series Hybrid Network Video Recorders (NVRs) with the Graphical Management System (GMS) and Unison offerings from Pacom Systems. The certifications provide organizations with unified IP video surveillance and access control solutions that support better risk mitigation, rapid incident response times and more efficient system management. "March Networks is committed to delivering intelligent video solutions with a comprehensive set of tools that are easy for organizations to use on a daily basis," said Net Payne, Chief Marketing Officer, March Networks. "Our open VMS software and high-performance recording platform combined with Pacom's proven access control systems provide our mutual customers with cohesive security solutions. The integrations also offer greater choice to those organizations preparing to upgrade to more advanced physical security management." (Source prnewswire.com)

Restoration Hardware to fill its first Director of Loss Prevention position
While the executive hasn't been formally announced yet, the position has been filled according to sources.

L Brands eliminates approx. 10 Loss Prevention positions







Wal-Mart Pickup-Grocery store prototype in Bentonville, AR.





Macy's, Inc. to Hire 86,000 Seasonal Associates in 2014

ADT rebrands business unit, identifies 12 target markets
With the expiration today of its non-compete with Tyco, ADT says it's deploying sales, operations and installation staff to key markets. Marking the Sept. 29 expiration of its non-compete with TycoIS, ADT today changed the name of its commercial division from ADT Small Business to simply ADT Business and it revealed the 12 markets it is targeting as it expands its reach into bigger business. Since it split with its former sister company TycoIS in 2011, ADT has been limited to working with commercial businesses under 7,500 square feet. (Source securitysystemsnews.com)

Texas state lawmaker to introduce new cargo theft bill this January to toughen laws Lt. Gov. David Dewhurst, state Rep. Allen Fletcher (R-Cypress), Grand Prairie Police Chief Steve Dye, National Insurance Crime Bureau President/CEO Joe Wehrle and others conducted a news conference last week to stress the importance of stopping cargo theft. Dye said Fletcher will introduce legislation during the January session to toughen laws regarding cargo theft. He said a member of the Tarrant County District Attorney's office was at the news conference as well, saying that the new law would help prosecutors in trying cargo theft cases. Texas has surpassed California recently in the number of cargo thefts. The North Texas area, because of all the highways and trucks, also has seen an increase in incidents. Dye said Grand Prairie has a dedicated unit that looks at cargo theft. He said 69 criminal investigations with property value of more than $4 million has identified 16 suspects, yielded six federal indictments with an additional seven indictments sought. (Source dallasnews.com)

Sears Canada braces for possible bankruptcy - "imminent or even certain"

Last week's most popular news article --

Kmart to close at least eight stores

All the News - One Place - One Source - One Time
The D&D Daily respects your time & doesn't filter retail's reality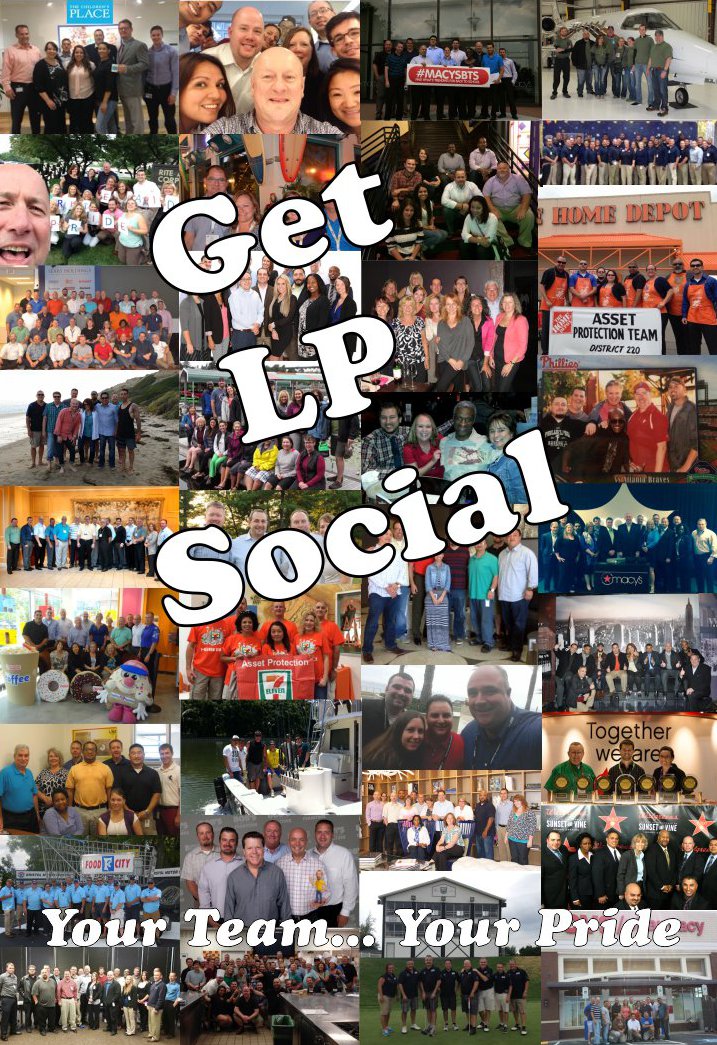 ORC's Public Partnership

Joe LaRocca, VP & Senior Advisor, LP, RetaiLPartners, moderates this session on the importance of public-private partnerships in fighting ORC. Captain Bill Williams and Detective Joe Hopkins of the LAPD, and Sergeant Jim Ostojic of the Polk County Sheriff's Office, tell us about the industry-leading models taking shape across the country that are helping retailers and law enforcement share real-time information like never before. Learn about the commercial crimes division of the LAPD, the expansion of associations like LAAORCA and the new ORC training programs for law enforcement.


NEXT UP - Coming October 6
Stan Welch, VP of Loss Prevention, JCPenney
"Managing the Change Process - The Value of Trade Associations"


LPNN Quick Take #18
Checkview

In this LPNN Quick Take,

Amber Virgillo

chats with

Nicholas Khalil

, CEO of Checkview. As a diamond sponsor for the International Association of Interviewers, Checkview takes continuing education seriously. Nicholas tells us about Checkview's long-term commitment to both its customers and the LP industry as a whole. Also hear about the holistic approach this systems-integrator takes with its unique "Program Oversite" modules, a comprehensive offering that acts as an extension of the LP team.
Solution Providers, have a video or commercial you want to publish? Contact us.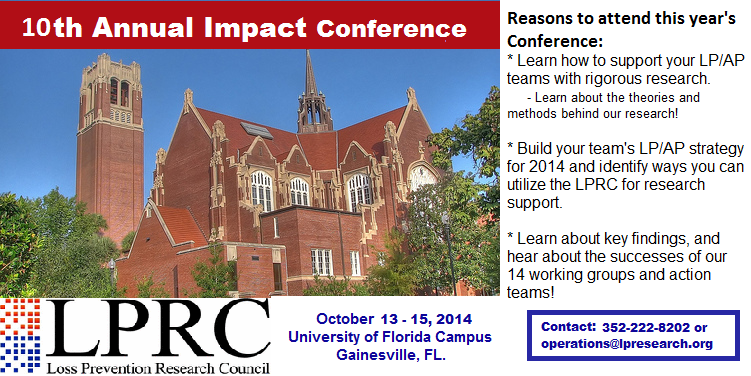 Are mobile payments secure enough to go mainstream?
Although recent massive data breaches compromising consumers' personal and financial information have occurred using old-fashioned credit cards, security concerns about mobile payments are a major reason why they've been adopted so slowly. Perhaps that's why Apple has agreed to include Softcard, a mobile payment wallet backed by AT&T, T-Mobile, and Verizon Wireless, on its phones, despite their competition. It helps make each of the various wallets available on a broad range of retail point of sales systems. Several experts say that mobile payments are indeed more secure than old-fashioned credit cards: They use various combinations of encrypted data, one-time-use codes, and layers of authentication not possible when swiping a plastic card with a set string of numbers and a magnetic stripe. Some use NFC technology, while CurrentC employs bar codes that can be scanned using existing systems. (Source retaildive.com)

Macy's seasonal hires to include 3,000 in stores for online business
For the first time Macy's is hiring 3,000 temporary employees for its stores to fulfill orders placed online for store pickup, ship online orders from stores and handle in-store returns of web orders. Macy's is hiring extra workers to handle fulfillment in its store this year now that it has completed the rollout of its buy online, pickup in store program. Consumers also can return online orders to the 800 Macy's and 37 Bloomingdale's stores nationwide owned by Macy's Inc. The hiring reflects a series of investments by Macy's to enable consumers to move easily between buying, ordering and returning items online and in stores. More initiatives are coming this fall, including a test of same-day delivery from Macy's stores and, in October, Macy's joining several other retailers in letting shoppers pay in stores with their new iPhone 6 smartphones from Apple Inc., using the Apple Pay pay-with-a-wave system Apple announced this month. Internet Retailer estimates Macy's generated $4.15 billion in online orders in 2013, an increase of 31% from $3.168 billion the prior year. (Source internetretailer.com)

Massive increase in remote banking fraud
We're being warned to guard our financial information more closely after new figures showed a huge increase in so-called remote banking fraud. And the way criminals are trying to steal our personal information such as PINs is changing, with more attempts at defrauding us over the phone. The figures, from financial fraud prevention body Financial Fraud Action UK (FFA UK), show these types of fraud have increased by 59% in the first six months of this year compared to the same period last year. Here's a rundown of what the criminals are doing, and what you should do to combat them. (Source bt.com)

Nike's web sales grow 70% in Q1

Wal-Mart introduces low-cost mobile banking

UK Internet buying increased 240% in last 3 years
"Fraud is not a person - it is a dynamic grouping of statistics that deviate from the norm."
Stuart B. Levine, CFI, CFCI
CEO, The Zellman Group & Zellman Fraudnet

Five sentenced to Fed prison for $2.75M cold-medicine and baby formula cargo theft ring - reselling to brokers & retailers Five people have been sent to federal prison for their roles in a South Florida-based cargo theft ring that targeted cold medicine and baby formula. The group admitted stealing 131,000 cases of Mucinex from a tractor-trailer in Mississippi worth about $2.2 million. They also stole $550,000 worth of Similac baby formula. All of the stolen items were brought to South Florida and offered for sale to brokers and retailers. U.S. District Judge Joan Lenard last week imposed sentences ranging from five years to a little over two years on the five defendants. A sixth man involved in the ring is awaiting trial in Indiana. (Source cbslocal.com)

One more arrested & three more warrants issued for massive Louisville, KY., theft ring reported last week - Now over 130 arrested Saint Matthews police arrest another suspect in Louisville's massive ORC ring. David Curtis was charged with organized crime syndication and receiving stolen property over $10,000. Warrants have been issued on three others as well. (Source wlky.com)

Henry County, GA Police aid in Federal Theft Ring investigation
An Ellenwood man with an extensive criminal history is one of 19 defendants indicted this week in connection with an extensive theft ring that netted an estimated $350,000, said federal officials. The Henry County Police Department is part of the law enforcement team of federal, state and local agencies investigating this theft. Mikal Majeed, 32, faces charges of conspiracy to commit access device fraud, access device fraud and aggravated identity theft. (Source henryherald.com)

Pair arrested in Lufkin, TX possibly linked to Tyler, Longview Radio Shack burglaries The arrests of two suspects in a Lufkin burglary could clear up several other burglaries in other Texas cities. Kevin Wilson Jr., 26, and DeQuan Rodgers, 19, were arrested this week in Lufkin after a burglary at Beard's Fine Jewelers. Investigators believe Wilson and Rodgers are also responsible for a Radio Shack robbery in Crockett. It is believed that Wilson and Rodgers are the two men seen in a surveillance video of the robbery. Investigators say the suspects in the video stole more than $25,000 worth of cell phones from the store late last month. A similar burglary happened earlier this month at the Radio Shack on Gilmer Road in Longview. Suspects broke a plate glass window at the store and stole only cell phones. (Source kltv.com)

Ellensburg, WA man accused of $9300 credit card fraud in shorts sale
Detectives with the Ellensburg Police Department served a search warrant in the 100 block of Queens Place reference a several month long investigation into credit card fraud. The suspect is believed to have used up to 35 stolen credit card numbers to purchase "Chubbies Shorts" from a San Francisco company, the shorts were then sold online for a reduced price. Tyler Knittle, a 21 year old Ellensburg resident, is suspected of defrauding nearly $9,300 with the stolen credit card numbers. (Source kimatv.com)

Three women hit 18 stores at Tanger Outlets for $6,000 Friday in Rehoboth Beach

Do you have an ORC case to share? Publishing it educates the LP & retail community
which might fuel even more jobs and funding.
Share your ORC news and help the industry grow


Counterfeit $20 bills cause expensive problem in LaPorte County
Both Michigan City and LaPorte are experiencing a large amount of counterfeit twenty dollar bills being circulated at both small retailers and big box businesses. (Source wndu.com)


Group of thieves hit Chicago's Bentley Gold Coast store; $250,000 of merchandise stolen Two women and two men walked into a Gold Coast neighborhood store Saturday afternoon and grabbed several high-end watches before fleeing the scene. The theft happened at the Bentley Gold Coast store 834 N. Rush St., police at the scene said. The thieves struck about 12:30 p.m. Pacheco said two women and two men made off with several items before they fled the store. Police at the scene said the group huddled around a display case, then one of them lifted the case while the others stole watches worth more than $250,000. (Source chicagotribune.com)



Robbery suspect says "thank you" after hitting Dollar General store in Dayton, OH A robbery suspect hits a Dayton store and says "thank you" before he walks out. It happened at the Dollar General around 1:30 p.m. Saturday. Employees told police the suspect came into the store, went behind the register, and took money from the drawer. One worker said he told her to move or he would shoot but he never showed a gun. The suspect is believed to have gotten away with about $68. (Source wdtn.com)

7-Eleven clerk in Austin, TX helped organize armed robbery
Austin Police believe a 7-Eleven clerk held up Saturday morning in an armed robbery in East Austin helped orchestrate the crime. Police have charged four people, including the clerk, with engaging in organized criminal activity, a first-degree felony. An arrest affidavit states that Leah Gonzalez, 21, was working at the 7-Eleven in the 3800 block of Airport Boulevard when the robbery took place. The robbers stole $250 cash and 12 prepaid gift cards loaded with $500 in credit, the affidavit said. An off-duty Travis County sheriff's deputy witnessed the robbery, watching from outside of the convenience store and updating Austin police as it took place. The deputy continued to follow the car until Austin police arrived, leading to a high-speed chase through neighborhood streets and on Interstate 35 that hit speeds as fast as 120 mph. (Source kvue.com)

Family Dollar Employee arrested in Hazard, KY after staged robbery
Police responding to a robbery report near Family Dollar made an arrest for a charge other than robbery Friday. "I brought one of the employees, Eric Pennington, down to the police department, and he wrote out a voluntary statement that he made the story up, took a board and hit himself across the back of the head, and then hid the money in the console in his vehicle," said Major James East of the Hazard Police Department. (Source wkyt.com)




FBI Searching For Armed Robbery Suspect Wanted For More Than A Dozen Crimes The search is on for a man believed to have robbed more than a dozen stores in the Baltimore area. The FBI is asking for the public's help to put him behind bars. The suspect robbed 14 stores in less than two months–hitting some multiple times. He's still on the loose and considered to be armed and dangerous. (Source cbslocal.com)




Burglars smash into Family Dollar in Houston, TX, leave empty handed Police are investigating an attempted burglary at a north Houston Family Dollar store. It happened around 2:30am at the Family Dollar. Witness told police they saw a truck back into the store and quickly called 911. Two men then jumped out of the truck but did not take anything from the store. (Source abc13.com)


Skimming Device Discovered At Frederick, MD Bank

Burglary at a Zales in Brooklyn, NY; Sixty five jewelry items, including Movado watches, diamond fashion jewelry, and silver jewelry, valued at $56,783.00, were taken
---
● Canadian Tire - Sault Ste. Marie - Theft - suspect charged
● Chevron - Davie, FL - Armed Robbery - shots fired no injuries
● Circle K - Dayton, OH - Armed Robbery - Armed customer nabs thief
● CVS - Hamilton, NJ - Armed Robbery
● CVS - Columbia, SC - Armed Robbery
● Dollar General - Grand Rapids, MI - Armed Robbery
● Dollar General - Gulfport, MS - Armed Robbery
● Dollar Tree - Lafayette, LA - Armed Robbery
● Family Dollar - Tyler, TX - Armed Robbery
● Gasby's - Iowa City, IA - Armed Robbery/ Car Jacking
● Shell - Chicopee, MA - Armed Robbery
● U-Haul - New Orleans, LA - Armed Robbery
● Verizon - Bakersfield, CA - Armed Robbery
● 7-Eleven - Moorestown, NJ - Armed Robbery



Axis to Showcase Latest Technology Innovation at ASIS International
AXIS Q1615/-E Network Camera wins ASIS Accolades; Axis executives to participate in ASIS Education Program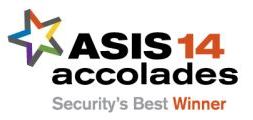 CHELMSFORD, Mass. - Axis Communications, the global leader in network video surveillance, will be featuring a range of new products and speaking in key educational sessions throughout ASIS International (booth #1023) in Atlanta from Sept. 29 to Oct. 1. This year's theme invites attendees to discover the Power of 4 with Axis: "4" hardware offerings, new "4K" Ultra HD technology, "4th" generation software and celebrating the "4th" decade of Axis.

Covering 5,000-square-feet, the Axis booth is packed with demos of its latest products, including several soon to be announced products, AXIS F Series, AXIS P39-R Series and AXIS P14 Series. Attendees will also be able to experience a new hands-on accessories workbench, 4K Ultra HD technology and an updated encoder and Ethernet over coax display. The Axis Partner Pavilion will feature an impressive line-up of 20 partners, showcasing the latest in analytics, access control integration, video management, storage and more to create a total solution. Axis will also be highlighting several technology partners in an all-new technology display.



AXIS Q1615/-E wins ASIS Accolades
The ASIS Accolades Competition recognizes 10 of the most innovative new security technology, products and service solutions exhibited at ASIS 2014. A team of judges representing end users and experts in security technologies evaluated all entries and selected this year's winners, including AXIS Q1615/-E Network Cameras. This is the fourth consecutive year Axis has received this recognition. The new fixed cameras automatically switch settings between high dynamic scenes with WDR - Forensic Capture and low light with Lightfinder mode to deliver exceptional image quality, day and night. AXIS Q1615 will also be on display in booth #1023.

Read more here.





| | | | |
| --- | --- | --- | --- |
| Job Opening | Company | Location | Origination |
| Group VP of LP | Retained Search | New York, NY | Gus Downing |
| ORC Investigations Mgr | The Home Depot | Atlanta, GA | The Home Depot |
| Director Digital LP | Nike | Portland, OR | Nike |
| Regional LP & Safety Director | Younkers | Okemos, MI | The Bon Ton Stores |
| Sr Manager of LP | Dunkin' Brands | Dallas, TX | Dunkin' Brands |
| Sr LP Analyst | Dunkin' Brands | Canton, MA | Dunkin' Brands |
| Corporate Investigator | Confidential | San Francisco Bay, CA | Confidential |
| DC LP Manager | Brookstone | Mexico, MO | Brookstone |
| Regional LP Manager | The Vitamin Shoppe | Chicago, IL | The Vitamin Shoppe |
| National Account Manager | Vector Security, Inc | TBD | Vector Security, Inc |
| LP Agent | JONS Markets | Los Angeles, CA | JONS Markets |
| Bilingual AP Specialist | Bi-Lo Holdings | Miami, FL | Bi-Lo Holdings |
| AP Associate | Ralph Lauren | Orlando, FL | Ralph Lauren |
| LP Investigator | Lamps Plus | Chatsworth, CA | Lamps Plus |
| LP Investigator | Tom Thumb | Dallas, TX | Safeway |
| | Confidential | Northeast | Downing & Downing |
Limited Time Only - Post Your Multi-Unit LP jobs for FREE - Learn More Here



Today's Daily Job Postings from the Net - Appearing Today Only
View our Internet Jobs Archives here

| | | | |
| --- | --- | --- | --- |
| Job Opening | Company | Location | Origination |
| Dept Mgr LP & Safety | Lowe's | Wilkes Barre, PA | Lowe's |
| Dept Mgr LP & Safety | Lowe's | Greenville, MS | Lowe's |
| Dept Mgr LP & Safety | Lowe's | Las Vegas, NV | Lowe's |
| AP Manager | Sam's Club | Roseville, CA | Wal-Mart |
| AP Manager | Sam's Club | Pittsburgh, PA | Wal-Mart |
| AP Manager in Training | Walmart | El Paso, TX | Wal-Mart |
| AP Manager in Training | Walmart | Abingdon, MD | Wal-Mart |
| AP Manager in Training | Walmart | Lebanon, MO | Wal-Mart |
| AP Manager in Training | Walmart | North Fort Myers, FL | Wal-Mart |
| AP Manager in Training | Walmart | Omaha, NE | Wal-Mart |
| AP Manager in Training | Walmart | Dilworth, MN | Wal-Mart |
| AP Manager in Training | Walmart | Atwater, CA | Wal-Mart |
| AP Manager in Training | Walmart | Sunnyside, WA | Wal-Mart |
| Regional Director, AP | Rite Aid | NY Metro, NY | Rite Aid |
| District LP Manager | Sears | Wayne, NJ | Sears Holdings Corp |
| LP Manager Hrly | Sears | Virginia Beach, VA | Sears Holdings Corp |
| LP Manager | Kmart | West Babylon, NY | Sears Holdings Corp |
| AP Team Leader | Target | Pittsburgh, PA | Target |
| AP Team Leader | Target | Barboursville, WV | Target |
| ETL Assets Protection | Target | Schaumburg, IL | Target |
| ETL Assets Protection | Target | Plainfield, IL | Target |
| ETL Assets Protection | Target | Phoenix, AZ | Target |
| ETL Assets Protection | Target | Orange, CT | Target |
| | | | |

Chris Rodriguez recently named Director of Loss Prevention & Safety for the Guitar Center.
Brent Bell was named Director of Business Development for USS.
Nick Barnett was promoted to Sr. Investigations Team Leader for Target Investigations.
Jesse Costa was promoted to Regional Loss Prevention Director for Sears, Roebuck and Co.





3 Bad Habits Stopping You From High Productivity The easiest way to stay on top of your work and boost your productivity is to make some small changes to your everyday habits. Use these tips to stop bad email, phone and meeting habits to make the most out of your work days. (Use time wisely)

10 Huge Time-Wasting Mental Habits
We all feel as if there is not enough time in one day to get all of our tasks done, but we don't really consider that our behaviors suck up our time with no meaningful purpose. Here are some common time-wasters that we don't really need. (Wondering what if...)


Last week's most popular articles--

To Build Influence, Master How You Enter a Room Leadership is about presence as much as it is experience or skill level. If you can't show people you care, or that you can keep your cool under pressure, how will you earn followers? All of this starts with how you enter a room. Look for these behavioral clues. (Unconscious cues)

5 Signs You Need to Work on Your Leadership Skills Everyone can keep getting better at something, whether it's a skill, an interest, or even leadership, abilities are meant to be enhanced and honed. Here are some signs you're not a natural-born leader, but there are opportunities for improvement! (Neglect quality time)
Interacting in large networking groups can be very challenging even for the most seasoned of executives. The speed, the number of people, and the amount of information shared can be overwhelming. However, the one basic principal you can rely on is keep it simple, one person at a time and focus on that person both mentally and visually. Slow it down in your head and make sure you communicate clearly and sincerely regardless of the background you have with anyone or any group. Because at the end of the day you're all part of the same industry, the same community, and everyone has the same objective: to help develop and represent the industry as professionals.

Just a Thought,
Gus Downing



Post Your Tip or Advice! Click Here

Please make sure to add d-ddaily@downing-downing.com to your contact list, address book,
trusted sender list, and/or company white list to ensure you receive our newsletter.
/

www.downing-downing.com / ADVERTISE WITH THE DAILY