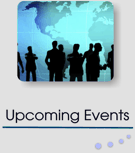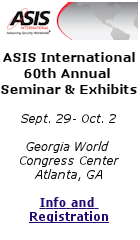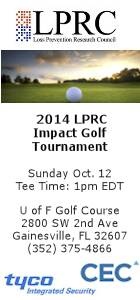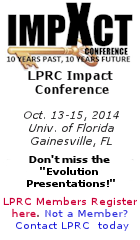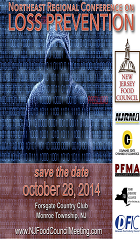 Know about an event we should feature here?
Let us know.




Previously broadcast
episodes

Click here to view episodes














Developing Future Leaders for Tomorrow's Challenges
Keith White, SVP LP Gap Inc., & Michael Nelson, Regional Dir. LP Kohl's

Leading the way with higher education - Northern Michigan University
Dan Faketty & Professor
Bob Hanson

The NRF's LP Legislative Committee, a National Update
Jeff Fulmer & Jon Gold

Preparing - Training - Responding to the Active Shooter
Rich Mellor

Cyber Security's Increasing Impact on Retail & the Role of Loss Prevention
Tom Litchford

ORC Roundtable
A National Update

Click here to view episodes

Sponsored By: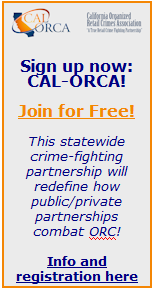 Here are the 15 Executives 'Moving Up' as reported in the Daily in September
Amazon named Jason Coren, CFI Director of LP & Security North America.
Best Buy named Joshua Saunders, CFI Director, Corporate Asset Protection, Enterprise Business Continuity & Safety.
Dollar Financial Group promoted Paul McGinley to Director of Loss Prevention -U.S.
EZCORP named Jennifer Thomason, CFI Sr. Manager AP Analytics & Exception Management.
Guitar Center named Chris Rodriguez Director of Loss Prevention & Safety
Jos. A. Bank Clothier and the Men's Wearhouse promoted Dion Davis, CFI to Director of Loss Prevention.
Michael Kors promoted Juan Ospina, CFI to Senior Regional Loss Prevention Manager -US.
PetSmart promoted Matt Lincoln, CFI to Senior Director of Loss Prevention & Safety.
Rite Aid promoted Sophia Novack to Regional Pharmacy Vice President - Region 1.
Sears Holdings Corporation promoted Lisa Kane to Director of LP Learning & Development.
Sears Holdings Management Corporation named Lonndon Seely Senior Director of Fraud Mitigation.
The Home Depot promoted Luis Ninan to Senior Manager AP Resources.
Turning Point Justice named David Levenberg Director of Field Operations.
USS named Brent Bell Director of Business Development.
Walmart U.S. promoted Mike Lamb to Vice President of Asset Protection & Safety.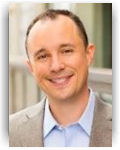 Ray Cotton, CFI was promoted to Senior Vice President and Chief Compliance Officer for Lumber Liquidators Lumber Liquidators, the largest specialty retailer of hardwood flooring in North America, today announced the promotion of Ray Cotton to Senior Vice President, Chief Compliance and Sustainability Officer. Mr. Cotton will continue to report directly to President and Chief Executive Officer, Robert Lynch.

Mr. Cotton will continue to manage Lumber Liquidators' quality assurance, sustainable sourcing, loss prevention, risk management and compliance with legal and regulatory requirements of global trade. In connection with his promotion, Mr. Cotton will be leading Lumber Liquidators' strategic quality and sustainability initiatives as well as its environmental outreach activities. In addition, he will be responsible for developing and overseeing Lumber Liquidators' sourcing and product compliance policies. Mr. Cotton most recently served as the Company's Vice President, Chief Compliance and Sustainability Officer. Mr. Cotton has extensive leadership experience in cyber and physical security, loss prevention, global audit and crisis management at various organizations including Riverbed Technology, Facebook, Orchard Supply Hardware, TJ Maxx and Target. (Source marketwatch.com)

"The era of digital payments is upon us" Paypal's president says yesterday
Apple Pay, which will allow people to pay for everyday goods with their smartphone, already has the technology industry scrambling to profit from a future in which apps could regularly replace cash, checks and credit cards. If doubts remained about the far-reaching implications of Apple's entry into the market, they were almost surely cast aside on Tuesday. In a surprise announcement, the e-commerce giant eBay said it would spin off PayPal, long the dominant digital payment service — a move meant to make PayPal more nimble in a fast-changing market. It remains far from certain that Apple Pay, which uses the fingerprint reader on recent iPhones to confirm identities, will become a hit. But the swift reaction by companies in the three weeks since Apple Pay was unveiled makes clear that how we normally pay for goods and services is ripe for transformation. (Source nytimes.com)

Colorado High Court to Decide If Employers Must Allow Marijuana Use
The Colorado Supreme Court heard arguments Tuesday in a lawsuit brought by a medicinal-marijuana user who was fired in 2010 after failing a company drug test. Mr. Coats, who sued the company in 2011, alleged that Dish Network violated a Colorado law that prohibits an employer from firing an employee for "engaging in any lawful activity off the premises of the employer during nonworking hours." Mr. Coats's case has garnered close attention, as more states consider laws permitting marijuana use. Medical pot is legal in 22 other states and the District of Columbia. Washington is the only other state to have approved it for recreational use. Courts in California, Oregon and Washington have held that employers can fire employees for medical marijuana use. (Source wsj.com)

California toughens breach notification laws
The new set of bills will, among other things, require each state agency and department to conspicuously post its privacy policy on its website, and companies to offer identity theft prevention and mitigation services to consumers following data security breaches. (Source net-security.com)

HyVee to deploy Retail 20/20 exception reporting
Hy-Vee will deploy the Retail 20/20 exception reporting solution from Agilence Inc. The grocery chain will use the solution to improve operations and reduce shrink. While looking for a solution we were keen on finding one that could help us improve our in-store operations, while also making exception reporting a priority," said Darren Baty, senior VP and CIO, Hy-Vee. "After seeing Retail 20/20 in action it became clear that we would be able to reduce shrink and improve our front end with this tool." (Source chainstoreage.com)

7-Eleven Mexico selects WeDo loss-prevention solution
7-Eleven has selected the Raid 7 software solution from WeDo Technologies for the retailer's Mexican operations. With more than 1,700 stores across the country, 7-Eleven México needed an enterprise business software suite to deliver end-to-end visibility and control of its retail processes; analyzing and identifying risks and monitoring and controlling deviations. "WeDo Technologies' Raid software will play a vital role in supporting our loss-prevention department and provide 7-Eleven México with the ability to safeguard against revenue leakage and theft," said 'Hernando Zambrano, stores support director at 7-Eleven México. "In order to maintain and protect the revenue levels across our expanding business, it is essential for us to have robust strategy in place to minimize risk that we can always depend on." The solution will be implemented to support 7-Eleven México's loss prevention department to minimize risk, reduce theft, prevent revenue leakage and improve margins across the organization. The Raid 7 Business Control module offers new auditing capabilities for retail processes. It includes core functions around profit and revenue protection, supply chain control and cost control. (Source chainstoreage.com)

PWC/CSO Survey - reveals detected breaches and associated costs are up. Budgets? Not so much The 12th annual Global State of Information Security Survey 2015, conducted by PricewaterhouseCoopers and CSO, some of the results were to be expected, while others are quite surprising. For instance, if all of these attacks and high profile vulnerabilities have a bright side, it's that the board of directors at large companies continue to increase the amount of attention they pay to IT security. No surprise there. What is a surprise however is that IT security spending is down broadly by 4% year over year. (Source csoonline.com)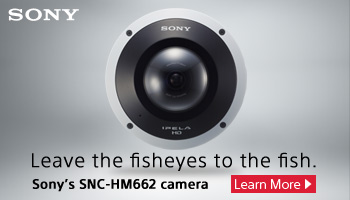 FBI opens malware tool to public as part of radical crowdsourcing plan - malwareinvestigator.gov initiative A way for the FBI to make the lives of external US investigators easier but the pay-back for the FBI is probably just as important - it gets to see more malware than it might otherwise do. Somewhere along the line the Bureau realized that simply creating a facility for fellow law enforcement departments was no longer going to be enough to get rapid intelligence on malware. The new system will be accessible by anyone, including enterprises, security researchers and academics alike. This is crowdsourcing by any other name. Retailers will be able to submit malware instantly. (Source csoonline.com)

California becomes first state to ban single-use plastic bags
California Governor Jerry Brown on Tuesday signed legislation for the nation's first statewide ban on single-use plastic bags at supermarkets, drug stores and select other retail outlets. The new law will be phased in, and goes into effect for large grocery stores, including Walmart and Target, and pharmacies beginning July 1, 2015. It will extend to convenience stores and liquor stores July 1, 2016. The law does not apply to bags used for fruits, vegetables or meats, or to shopping bags used at other retailers. Several cities, including San Francisco, and municipalities already have similar laws on the books. Massachusetts, Pennsylvania, New York and New Jersey are all considering imposing a tax on plastic bags that customers would have to pay, according to the National Conference of State Legislatures. (Source chainstoreage.com)

Forever 21 eliminates Regional LP position

New Director of Loss Prevention job open at Performance Food Group

American Apparel Said to Be Open to Keeping fired CEO & founder Dov Charney
Charney was removed as CEO on June 18 by the board, which accused him of violating the sexual-harassment policy and misusing corporate funds. He vowed to get his job back and hired Patricia Glaser, a lawyer for celebrity clients. Charney, 45, embarked on a campaign to be reinstated at American Apparel in June. He teamed up with Standard General that month and amassed an ownership stake of more than 40 percent. A subcommittee of three directors was then tasked with deciding whether Charney should stay, based in part on information by a new investigation by FTI Consulting Inc. (FCN) Charney recently made his case in a presentation to the committee, and a decision is expected by the end of next week, according to one of the people. (Source bloomberg.com)

Staples closes 15 stores in Canada of its 331 stores
The closings are part of a broader move by U.S. parent Staples Inc. to shut as much as 12 per cent of roughly 1,800 North American stores and downsize others as it struggles to improve its bottom line in a fast-changing market. (Source theglobeandmail.com)


Oklahoma Trooper Wishes She'd Killed Man Accused of Beheading Co-Worker Betsy Randolph stopped beheading suspect Alton Nolen in 2010 for having a fake vehicle tag. In 2010, Randolph stopped Alton Nolen – the man accused of beheading a co-worker and attacking another at a Moore, Okla., food-processing plant – for having what appeared to be a fake vehicle tag. When she learned that Nolen had outstanding warrants, she tried to arrest him, but Nolen attacked her and got away. Law enforcement officials arrested Nolen 12 hours after the encounter with Randolph. In the wake of Nolen's alleged workplace attack, Randolph has told several reporters that she wishes she would've killed the man when she had the chance. (Source ehstoday.com)



Amazon Workers in Germany Extend Strike
Workers at Amazon.com in Germany have extended a strike in a long-running wage dispute into a third day and targeted a fifth distribution center. The ver.di union called workers at facilities in Leipzig, Bad Hersfeld, Graben and Rheinberg out on a two-day strike Monday. It then extended that by a day and on Wednesday added a center in the western town of Werne to the walkouts. Amazon employs some 9,000 people in total at nine sites in Germany. (Source sdcexec.com)


All the News - One Place - One Source - One Time
The D&D Daily respects your time & doesn't filter retail's reality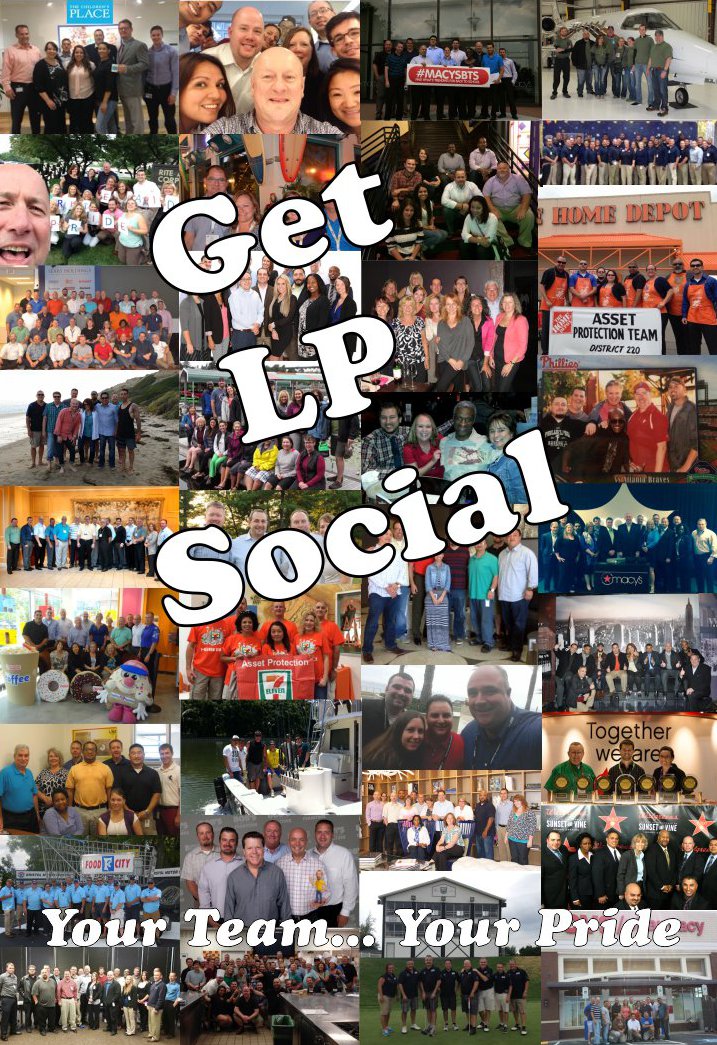 ORC's Public Partnership

Joe LaRocca, VP & Senior Advisor, LP, RetaiLPartners, moderates this session on the importance of public-private partnerships in fighting ORC. Captain Bill Williams and Detective Joe Hopkins of the LAPD, and Sergeant Jim Ostojic of the Polk County Sheriff's Office, tell us about the industry-leading models taking shape across the country that are helping retailers and law enforcement share real-time information like never before. Learn about the commercial crimes division of the LAPD, the expansion of associations like LAAORCA and the new ORC training programs for law enforcement.


NEXT UP - Coming October 6
Stan Welch, VP of Loss Prevention, JCPenney
"Managing the Change Process - The Value of Trade Associations"


LPNN Quick Take #18
Checkview

In this LPNN Quick Take,

Amber Virgillo

chats with

Nicholas Khalil

, CEO of Checkview. As a diamond sponsor for the International Association of Interviewers, Checkview takes continuing education seriously. Nicholas tells us about Checkview's long-term commitment to both its customers and the LP industry as a whole. Also hear about the holistic approach this systems-integrator takes with its unique "Program Oversite" modules, a comprehensive offering that acts as an extension of the LP team.
Solution Providers, have a video or commercial you want to publish? Contact us.


Protection One Introduces Signal Chat, the Industry's First Text Event Notification Service for Disposition of Schedule Alarm Events
Company's Innovative Approach Capitalizes on the Growing Use of Text Messaging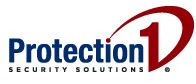 CHICAGO - Protection 1, the largest full-service business and home security company in the U.S., today announced the introduction of Signal Chat, its innovative notification service that allow end-users to disposition Schedule Alarm Events, such as Late-to-Open/Late-to-Close, via text messaging chats on their smart phones with Protection 1's Central Station or other site contacts. Signal Chat will help users balance important schedule notifications with the cost of false police dispatches for unresolved notifications.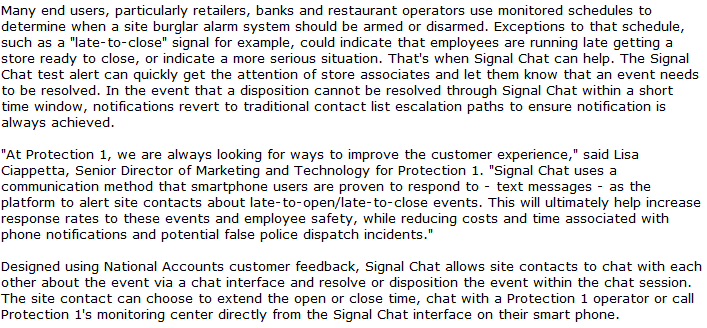 Read more here.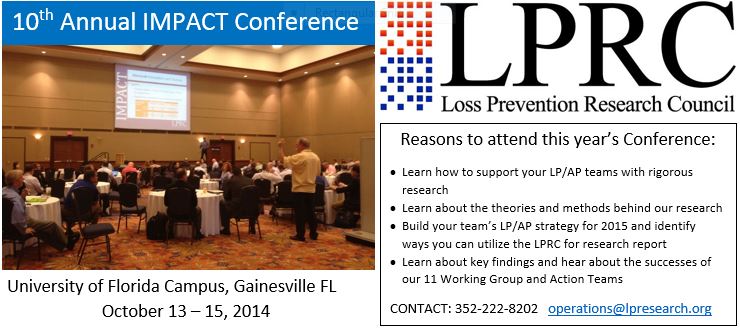 The Fed Wants To Clean Up Token Confusion
The Federal Reserve Banks of Boston and Atlanta applaud the many efforts to standardize payment tokenization, except the part that there are in fact so many such efforts. The potential for confusion and, much worse, standards conflicts undermining token efforts—especially in mobile—is a great concern of the Fed. "There are several obstacles to developing a common set of standards for tokenization for the payments industry. First, different tokenization models are being developed (e.g., EMVCo, TCH, card networks, PCI SSC, and ASC X9)," said a joint report issued by the two Fed groups. The groups also had more specific concerns. For example: "Global tokenization standards should address front-end fraud, but none of the current models do," it said, before adding that EMVCo at least develops assurance scores and supports the brands' vetting of token requestors. Another serious concern is how retailers will work with tokens, given how extensive—and different—the various infrastructure change needs are. (Source pymnts.com)

Non-Cash Transactions On The Rise Globally
Non-cash payments ticked up 10 percent in 2013 to 366 billion transactions, pulled along by intense growth in developing markets. According to RBS data, nearly a quarter of all global non-cash transaction growth-that's about 93 billion transactions-happened in those developing markets. China remains less developed than expected for non-cash payments, but it's growth rate and population mean it could outstrip the U.S. and Europe within the next five years. (Source pymnts.com)

Online retailing to account for $120B of retail industry's revenue by 2018
Shop.org's annual Summit kicked off this morning by touting the growth of digital retailing and giving homage to the pioneers that continue to innovate in the industry. Vicki Cantrell, executive director, Shop.org, and senior VP, communities, National Retail Federation, welcomed the crowd of more than 5,000 attendees by announcing that online retail sales will total $300 billion by the end of the year, due in large part to the innovative retailers, manufacturers, technology partners and other industry players who push products to the next level. (Source fierceretail.com)
"Fraud is not a person - it is a dynamic grouping of statistics that deviate from the norm."
Stuart B. Levine, CFI, CFCI
CEO, The Zellman Group & Zellman Fraudnet



1 woman indicted for ORC another waiting to be indicted in Rochester, N.Y. for conspiring to steal from Walmart Myriah Allard, 23, of Mechanic Street, Rochester, and Jordan Schieferdecker, 23, of West Concord Street in Dover, were arrested in May on the felony theft charge for allegedly agreeing to steal about $50 worth of items from Walmart while attempting to make monetary gain, according to police. (Source icito.com)



Alleged $50,000 cell phone burglars may have used Drone to monitor Police in Newark and Union City, NJ Police say two men are suspected of using a drone to monitor police while they carried out burglaries in Pennsylvania and other states. Chaviv Dykes, 20, of Newark, and Duane Holmes, 44, of North Bergen, were arrested in Upper Saucon Township, Pa. on Aug. 14, after they were found carrying more than $50,000 in cell phones taken from a Verizon Wireless store and other electronics outlets during a string of smash-and-grab burglaries. According to Det. Tom Nicoletti of the Upper Saucon police, Holmes was also carrying a drone equipped with a remote control camera, which another detective had observed hovering over the township police station a day earlier. A review of the camera's tape failed to turn up any footage of the station, but did find overhead images of Newark, New York City and elsewhere, Nicoletti said. (Source nj.com)

2 Tampa men charged with credit card fraud
The Sarasota County Sheriff's Office has arrested two Tampa men who drove to Venice to use cloned credit cards at area Publix stores. The manager of the Jacaranda Boulevard location reported that a man tried to buy four gift cards but had to go through multiple credit cards before he found an active one. The last four digits on the card did not match the last four on the receipt. She provided a description of the suspect and a partial tag number for the van he got into, and called to alert the store at Jacaranda and US 41. Deputies also responded to that location and found the suspect and the driver in the parking lot. After identifying the suspect as Jerome Stubbs, deputies learned he had a Hillsborough County warrant and determined the 14 credit cards in his possession were counterfeit. Driver Kelson Clemont gave deputies permission to search his van and they found a handheld skimming device, an American Express card with Master Card track data on the magnetic strip and a firearm concealed between the driver's seat and center console. (Source bradenton.com)

Creve Coeur, MO man gets 6 years for areawide Walmart burglary spree
McCure, 49, actually spent last spring on a burglary spree at Walmarts throughout Tazewell County, Morton included, with another theft at a Peoria store along the way, according to charges. He specialized in furniture, dishware, and lawn and garden items. He was sentenced Monday to six years in prison for burglary in one of the Tazewell cases, which he'll serve concurrently with a four-year term he recently received for a similar crime in Peoria. Those convictions bring the tally to six burglary and theft charges lodged against McCure since 2002, including one each in Ohio and Indiana and another in downstate Illinois. (Source pekintimes.com)

Two wanted for Victoria's Secret $1200 theft in Myrtle Beach, SC could be linked to others Two people are wanted for stealing over $1,200 worth of merchandise from Victoria's Secret Monday afternoon. Myrtle Beach Police responded to the Victoria's Secret at Broadway at the Beach where a witness said that two people walked into the store and went to an "obscure" corner. The witness told police that the two suspects carried large black garbage bags and attempted to fill them with merchandise. When the witness approached the suspects, they dropped what they had and left the store. The police report says that the suspects ended up taking $1,271.85 worth in merchandise. The description as the suspects of a shoplifting incident that occurred at another Victoria's Secret prior, according to the police report. (Source walb.com)

Hilltown, PA shoplift suspect charged after Richland arrests him in separate theft
A central Bucks County man has been arrested on charges of stealing nearly $1,000 worth of baby formula in August from the Hilltown Township Walmart. Christopher M. Covaleski was arrested two days after shoplifting the formula at the 1515 Bethlehem Pike store. (Source mcall.com)

Do you have an ORC case to share? Publishing it educates the LP & retail community
which might fuel even more jobs and funding.
Share your ORC news and help the industry grow


Sunrise, FL Police Investigate Officer Involved Shooting outside Walgreens
A Sunrise police officer was reportedly forced to shoot a knife wielding man in a drug store's parking lot when he reportedly refused to be taken into custody. Police said it began with a call late Tuesday morning about a man with a knife who was acting irrationally. Just before noon, officers spotted the man, who was still armed with a knife, at a Mobil gas station. When the went to talked with him, the man ran off. He made it to the parking lot of a Walgreens store, on University just north of Sunset Strip, where officers caught up with him. The reportedly refused to give into officers' demands to drop the knife and surrender. The officers tried to shock the man with a Taser to no avail. They then sent in a K9 to bring the man down. Ultimately, according to police, they were forced to shoot the man. (Source cbslocal.com)

Suspect shot dead during scuffle with HPD near Baybrook Mall in Houston
Police shot and killed a suspect along the Gulf Freeway frontage road near Baybrook Mall early Tuesday. The shooting was reported after 10:30 a.m. in front of the Denny's and a Visionworks. The suspect was pronounced dead at the scene. Houston police said an officer pulled over the suspect, and altercation occurred. The officer opened fire, killing the suspect. A woman was taken into custody for unknown reasons. One officer was treated for minor cuts received during the scuffle. (Source khou.com)

No injuries in King of Prussia Mall fire
Firefighters, police and paramedics responded to a small fire that broke out near a construction site at the Plaza in the King of Prussia Mall Tuesday. First responders were dispatched to the scene at 2:49 p.m. after light smoke was reported near the roof where a new store is being built adjacent to Sears. The fire was quickly brought under control and there were no reported injuries. All stores in the mall remained open. (Source mainlinemedianews.com)

International Hacking Ring Charged with $100 Million Theft of Xbox Software and Data Four members of an international hacking ring were charged with the theft of over $100 million worth of software and data related to the Xbox One and Xbox Live consoles and other technologies, the Department of Justice announced Tuesday. The hackers were also charged for stealing data from the unreleased video games Call of Duty: Modern Warfare 3 and Gears of War 3, as well as the U.S. Army's proprietary software used to train military helicopter pilots, the statement said. Between Jan. 2011 and March 2014, the four men allegedly hacked into the computer systems of video game makers Microsoft, Epic Games and Valve Corporation, according to court documents. They also allegedly stole software from the U.S. Army and Zombie Studios, which produced helicopter simulation software for the Army. (Source time.com)

Former Barnes & Noble employee accused of stealing $46000 in merchandise from Mandeville, LA store A former Barnes & Noble employee was recently arrested for allegedly stealing about $46,000 in merchandise from the store over a three-year period, Mandeville Police reported Tuesday (Sept. 30). Tomas Santamaria, 32, is accused of selling more than 700 stolen items, mostly DVD's and novels, on eBay and funneling the proceeds into his bank account. Santamaria was booked Sept. 23 with money laundering, computer fraud and theft. (Source nola.com)

Petco employee accused of theft of $3600 in Ocala, FL
A Petco employee is charged with stealing more than $3,600 from the store located at Rolling Acres Shopping Plaza. Ricardo Fernandez Jr., 20, of Ocala is facing charges of grand theft and scheming to defraud his employer. Between Sept. 14 and 22, he ran fraudulent transactions, transferring money to a credit card and placing some of the money on gift cards, transactions totaled $3,660.44. (Source villages-news.com)


73 guns stolen from Duplin County, NC may be gang related Federal and local officials are offering a reward after 73 guns were stolen this weekend in Duplin County, while lawmen say it might be gang related. The ATF says it happened Saturday at Calypso Wholesale, which is on 4th Street in Calypso. The feds say 71 handguns and two rifles were taken from the federally licensed firearms retailer. Sheriff Blake Wallace says three masked men wearing backpacks took just ten minutes to pull off the heist. Wallace says he believes the theft might be gang related. (Source witn.com)


Seattle Flagship Nordstrom store robbed twice in five days Just five days after an armed man held up the downtown Seattle Nordstrom store and got away on a bicycle, KIRO 7 learned the same store was targeted again. And this time, the suspects were violent. The most recent strong-armed robbery happened on September 17th, just after 2:30 p.m. According to Seattle police, two men shoplifted nearly $600 worth of Rebecca Minkoff purses, and two female Nordstrom loss prevention staff members tried to take the men into custody. At that point, three additional suspects got out of a tan, 4-door 1997 Buick parked nearby and began beating the Nordstrom staff members. One victim was struck "five to ten times with closed fists in the chest and face area." (Source kirotv.com)


Twin Falls, ID Police Release Walgreens and Kmart Pharmacy Robbery Surveillance Video Twin Falls police spent Tuesday reviewing surveillance video and tracking down leads from a pair of Monday night pharmacy robberies. Pharmacies at the Walgreens on Blue Lakes Boulevard North and the Twin Falls Kmart were robbed. In the Kmart video, a man clad in a black and red hat, a black sweater or sweatshirt with gray sleeves, white shoes, black leggings and a surgical mask casually walks up to the counter and passes a note demanding prescription painkillers. A shopper approaches the pharmacy desk, seemingly unaware of what is happening, while another employee stocks shelves nearby. (Source magicvalley.com)

Troy, MO Police investigating $13,600 Jewelry store robbery
The Troy Police Department is investigating a jewelry store robbery that occurred Tuesday late afternoon. Two men walked into the Lincoln County Jewelry asking to see a case of 10 diamond earrings. One of the men grabbed the case and both men exited the store. The case of earrings estimated value is $13,600. (Source fox2now.com)



Woman tries to buy $41000 Cartier watch with fake credit cards in Palm Beach, FL A Miami woman has been arrested by Palm Beach police after they say she tried to purchase a Cartier watch with a fraudulent credit card. Officers say they were called to the Cartier store on Worth Avenue after Dayana Torres tried to use an American Express card to buy a Cartier watch valued at $41,600. Police say that the card that Torres presented at the store had her name on it, however it was assigned to another person. (Source wptv.com)


Boot bandit hits 4 Cavender's stores in Houston; armed suspect grabs $700 boots and flees
---
● CVS - Chicopee, MA - Armed Robbery
● Check 'n Go - Santa Fe, NM - Armed Robbery - employee injured
● Circle K - Myrtle Beach, SC- Armed Robbery
● Dollar General -Tulsa, OK - Armed Robbery
● Down Home Pharmacy - Bean Station, TN - Shooting/ Armed Robbery - 2 employees killed
● Family Dollar - Opelousas, LA - Armed Robbery -suspect arrested
● Family Dollar - Pembroke Pines, FL - Armed Robbery - employees bound
● Family Pharmacy - Taney County, MO - Armed Robbery - employee shot suspect
● Good Life Vapor - Albany, GA - Burglary
● Great Clips - Whitewater, OH - Armed Robbery
● Kangaroo - Sanford, FL - Armed Robbery - clerk injured
● Laslow's Pharmacy - Hanover, MD - Armed Robbery - suspect arrested
● Oakland Express - S. Windsor, CT - Armed Robbery
● Subway - Oklahoma City, OK - Burglary - video
● T-Mobile - Willingboro, NJ - Armed Robbery - suspect arrested
● Walgreens - Bradenton, FL - Theft - photo released



Axis Introduces Out-of-the-Box-Ready Recording Solutions for Mid-Sized Installations
AXIS Camera Station S10 Recorder Series comprises three out-of-the-box-ready desktop and rack-server models

CHELMSFORD, Mass. - ASIS International, booth #1023 - September 29, 2014 - Axis Communications, the global leader in network video surveillance, today announces AXIS Camera Station S10 Recorder Series. AXIS Camera Station is preloaded on high-quality servers and configured to perfectly match Axis' wide range of network cameras, providing both ease of installation and reliability (see video).

AXIS Camera Station S10 Recorder Series will be showcased during ASIS International from Sept. 29 to Oct. 1, Atlanta, in booth #1023.

"Small and mid-sized installations have traditionally been analog, but users are increasingly seeing the benefits of IP video, including its image quality, and scalability," said Fredrik Nilsson, general manager, Axis Communications, Inc. "To help meet this demand, AXIS Camera Station S10 Recorder Series presents packaged, plug and play solutions that help our customers easily get up and running with their mid-sized video surveillance installation."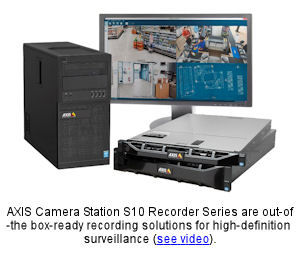 AXIS Camera Station S10 Recorder Series consists of:

| | |
| --- | --- |
| ● | AXIS S1016, workstation model for use in office environments for installations up to 16 video channels (3 TB using RAID1) |
| ● | AXIS S1032, rack server model for installations of up to 32 video channels (9 TB using RAID5) |
| ● | AXIS S1048, rack server model for installations of up to 48 video channels (15 TB using RAID5) |
AXIS Camera Station video management software is pre-installed. The software offers an intuitive user interface with features to meet the demand for effective and active surveillance such as a flexible live view layout, site maps, powerful event configuration, efficient alarm management and responsive PTZ control. System settings such as camera and storage are configured to further simplify system setup and maximize performance.

Read more here.




| | | | |
| --- | --- | --- | --- |
| Job Opening | Company | Location | Origination |
| Group VP of LP | Retained Search | New York, NY | Gus Downing |
| Director of LP | Performance Food Group | Richmond, VA/Denver, CO | Performance Food Group |
| ORC Investigations Mgr | The Home Depot | Atlanta, GA | The Home Depot |
| Director Digital LP | Nike | Portland, OR | Nike |
| Regional Director, AP | Rite Aid | NY Metro, NY | Rite Aid |
| Regional LP & Safety Director | Younkers | Okemos, MI | The Bon Ton Stores |
| Corporate Investigator | Confidential | San Francisco Bay, CA | Confidential |
| DC LP Manager | Brookstone | Mexico, MO | Brookstone |
| National Account Manager | Vector Security, Inc | TBD | Vector Security, Inc |
| LP Agent | JONS Markets | Los Angeles, CA | JONS Markets |
| Bilingual AP Specialist | Bi-Lo Holdings | Miami, FL | Bi-Lo Holdings |
| AP Associate | Ralph Lauren | Orlando, FL | Ralph Lauren |
| LP Investigator | Lamps Plus | Chatsworth, CA | Lamps Plus |
| LP Investigator | Tom Thumb | Dallas, TX | Safeway |
| | Confidential | Northeast | Downing & Downing |
Limited Time Only - Post Your Multi-Unit LP jobs for FREE - Learn More Here



Today's Daily Job Postings from the Net - Appearing Today Only
View our Internet Jobs Archives here

| | | | |
| --- | --- | --- | --- |
| Job Opening | Company | Location | Origination |
| Safety & Security Mgr | IKEA | Edmonton, Canada | IKEA |
| LP Supervisor | JC Penney | McAllen, TX | JC Penney |
| LP Supervisor | JC Penney | Montclair, CA | JC Penney |
| AP Manager in Training | Walmart | Country Club Hills, IL | Wal-Mart |
| AP Manager in Training | Walmart | Albuquerque, NM | Wal-Mart |
| AP Manager in Training | Walmart | Odessa, TX | Wal-Mart |
| LP Manager Hrly | Kmart | Yorktown Heights, NY | Sears Holdings Corp |
| LP Manager Hrly | Sears | Redding, CA | Sears Holdings Corp |
| LP Manager Hrly | Kmart | Mt Vernon, IL | Sears Holdings Corp |
| Multi Unit LP Mgr | Kmart | Erie, PA | Sears Holdings Corp |
| LP Manager Hrly | Kmart | Taft, CA | Sears Holdings Corp |
| Regional LP Manager | TJ Maxx | Dallas, TX | TJX Companies |
| AP Team Leader | Target | South Jordan, UT | Target |
| LP Manager | Macy's | Oklahoma City, OK | Macy's |
| Assistant LP Supervisor | Macy's | Syracuse, NY | Macy's |
| | | | |

Ray Cotton ,CFI was promoted to Senior Vice President and Chief Compliance Officer for Lumber Liquidators.



Interesting how the social dynamics of a small industry mirror, somewhat, the same social dynamics of a family, with the holidays and conferences almost being one in the same, where we're excited to visit with old friends and colleagues, yet cautious about the battle lines business and careers at times necessitate or cause. At the end of the day, it's all about doing what's right for the industry, adding value, helping people and continuing to help evolve the industry. And while each executive has their individual agendas, it's important to remember that we are all part of one industry and we all share one goal - to guide, nurture and evolve it.

Just a Thought,
Gus Downing



Post Your Tip or Advice! Click Here

Please make sure to add d-ddaily@downing-downing.com to your contact list, address book,
trusted sender list, and/or company white list to ensure you receive our newsletter.
/

www.downing-downing.com / ADVERTISE WITH THE DAILY