Director of Security Arrested for $300,000 Fraud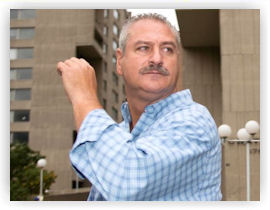 Former NYPD officer and winner of the NRF's 2010 "LP Case of the Year" Award busted after collecting $300K in disability benefits while working for luxury retailer Tourneau past decade A retired NYPD ​officer was arrested by ​federal authorities at his home yesterday morning​, accused of bilking the government out of more than $300,000 in Social Security disability benefits - while working the past decade as Director of Security for luxury watchmaker and retailer Tourneau. James Carson, 50, of Yorktown, NY, should not have been working anywhere after claiming a hernia​​ted disc and other back problems forced him to leave the NYPD in 1990 and collect disability payments. According to a statement from the U.S. Attorney's Office of NY, Carson has allegedly been working full-time as Director of Security for the retailer since at least 2004. Since 1990, he has collected $654,537 in Social Security benefits - including $306,431 while employed at Tourneau, prosecutors said. In order to prevent the Social Security Administration (SSA) from discovering that he was gainfully employed while claiming to be unemployed due to a disability, Carson took steps to conceal the income he was receiving from the company. Rather than get paid directly by Tourneau, Carson arranged for his compensation to be paid first to a corporation associated with his relative, and then paid from that corporation to Carson's relative as purported wages. In 2010, Carson won the NRF's "Loss Prevention Case of the Year" Award for his role in stopping a massive internal credit-card scheme involving two Tourneau managers who fraudulently charged $696,000 in purchases. Carson reported to the SSA in April that he hasn't worked since claiming disability, that he's been reliant on his wife to drive him places, and is routinely in excruciating agony. When he attended the SSA interview, he was limping and walking with a cane, and he claimed in written forms that he always uses a cane, prosecutors said. However, he walked out of court without using a cane Wednesday after appearing before a magistrate judge on charges of theft of government property, making false statements and failing to report income. He was released o​​n $600,000 bond and faces up to 20 years in jail. (Source justice.gov) (Source nypost.com)

Target's Lack of CISO Was 'Root Cause' of Systems Breach
The absence of a chief information security officer was a "root cause" of the major computer systems breach at Target Corp. last year, said a former manager at the retailer, during a panel discussion here at the Work-Bench Enterprise Security Summit Tuesday. Without a CISO, no one was able to articulate cyber risks to senior executives, said Karl Mattson, who worked at Target from 2008 until 2013, most recently as manager of cyber and global intelligence. "[Target] didn't have an advocate at the C-level, as an executive, advocating for IT security investment." said Mr. Mattson, now a senior vice president of technology risk management at PNC Financial Services Group Inc. If Target's senior management had known of such risks and what was at stake, they would have "made very different choices" of how they structured their organization, and how they invested in capabilities to defend the company's data. Target spokeswoman Molly Snyder said that Mr. Mattson did not work in Target's corporate IT department and wasn't here when the breach was discovered, and had no involvement with it or the resulting investigation. "He has no direct knowledge of what happened," she said. (Source wsj.com)

New Survey shows consumers more worried about credit card security then their own health or retirement savings The security of credit and debit card information is a bigger concern for consumers (93%) than their health (84%), retirement savings (81%) or losing their cell phone (63%), according to a new consumer trust survey from Honeywell. The survey, conducted by KRC Research, revealed that consumers have widespread awareness of and concern regarding recent data breaches at major retailers. Ninety percent of respondents have heard about recent credit or debit card breaches at major retailers, and more than one-fifth of respondents stated they do not feel secure when paying with debit cards at retail establishments. (Source chainstoreage.com)

Physical security equipment and services market to exceed $61B By 2018
Up from $44.4 billion in revenues in 2013, according to a new report, "Physical Security Equipment & Services Report—2014," from IHS Research, a market research firm. Service-based offerings are projected to further emerge as a defining feature of the North American market, their growth powered by manufacturers and service providers looking to bridge the gap between consumer-style business models and professional standard services. While markets such as video surveillance as a service (VSaaS) or access control as a service (ACaaS) currently account for a small proportion of total revenue right now, such technologies are expected to enjoy some of the most robust growth rates during the forecast period. (Source securitysystemsnews.com)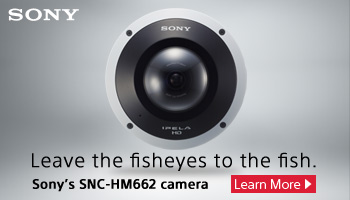 Operation Imperium Busts Bulgarian Fake Payment Cards Group - 40 houses raided & 26 arrested Bulgaria and Spain, in cooperation with Europol, have dismantled a significant Bulgarian organized payment crime network. The crime ring is suspected of a variety of crimes including large scale ATM skimming, electronic payment fraud and forgery of documents, Europol said in a statement. Twenty-six arrests were made in Bulgaria and another five in Spain on September 30 as part of Operation Imperium. The coordinated action took place mainly in Malaga in Spain and in Sofia, Burgas and Silistra in Bulgaria. A total of 40 house searches were conducted. (Source novinite.com)

London's Metropolitan Police launch new cybercrime & fraud team - 'FALCON' - to work with businesses - Largest Team in Europe The MPS will invite businesses to share their ideas on the issue, as well as on how they can best work together to protect people and companies from cybercrime and fraud. The commissioner created FALCON as a response to the increasing trend of fraud and theft being committed online. FALCON has a dedicated proactive taskforce of 500 specialist officers which will carry out investigations focused on organized crime groups, it will also provide other units with operational assistance and advice. (Source policeprofessional.com)

Text message stock tip gets former e-Bay Enterprise president 15 month insider trading prison sentence Saridakis, of Wilmington, Delaware, was a senior executive at GSI Commerce in March 2011 when it was about to be acquired by eBay Inc. Saridakis acknowledged tipping off a friend by text message to buy GSI stock. The friend purchased 25,000 shares, and made more than $260,000 in profit when eBay bought GSI. GSI Commerce became eBay Enterprise, and Saridakis served as president. He later resigned. (Source winknews.com)
Important Message from New Jersey Food Council - Data Breaches
It seems that every week another data breach occurs at a national retailer. In light of these breaches, the New Jersey Food Council and our partnering organizations are pleased to feature a Data Breach Workshop at the Northeast Regional Loss Prevention Conference on October 28, 2014 at Forsgate Country Club in Monroe Township, NJ. The Workshop will be hosted by Ron Plesco, Principal, National Lead Cyber Investigations, Intelligence & Analytics at KPMG and chairman of the private/federally funded National Cyber Forensic Training Alliance. Mr. Plesco will focus on the recent breaches in the retail sector and how the companies handled the situation, followed by a hands on workshop of what to do when a similar situation arises. We encourage you to send representatives from Operations, Finance, Accounting, Legal, Human Resources, IT, Safety Risk and Management teams to the Loss Prevention Conference to learn more about this increasingly imminent threat and how to prevent your company and customers from being victims. You can register your team at www.njfoodcouncilmeeting.com. Any questions, please contact Katherine Johnson at 609-392-8899 or at KJohnson@njfoodcouncil.com.
Redbook Research shows September sales up 4.1% from last year

Nordstrom Said Eyeing Downtown NYC - With it's Uptown store opening 2018

"Certain state attorneys general" investigating Family Dollar, Dollar Tree proposed merger & Dollar General's offer

Apple offering online tool to see if used iPhone, iPad, or iPod was stolen or lost

Speedway takes ownership of Hess Retail's 1,200 stores

Correction - Yesterday's posting regarding Forever 21 eliminating Regional LP jobs was incorrect

September Same Store Sales Results
Rite Aid front-end up 2.3% with pharmacy up 6.3% & total sales up 4.5%

All the News - One Place - One Source - One Time
The D&D Daily respects your time & doesn't filter retail's reality





Previously broadcast
episodes

Click here to view episodes














Developing Future Leaders for Tomorrow's Challenges
Keith White, SVP LP Gap Inc., & Michael Nelson, Regional Dir. LP Kohl's

Leading the way with higher education - Northern Michigan University
Dan Faketty & Professor
Bob Hanson

The NRF's LP Legislative Committee, a National Update
Jeff Fulmer & Jon Gold

Preparing - Training - Responding to the Active Shooter
Rich Mellor

Cyber Security's Increasing Impact on Retail & the Role of Loss Prevention
Tom Litchford

ORC Roundtable
A National Update

Click here to view episodes

Sponsored By: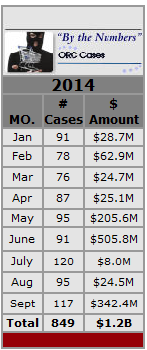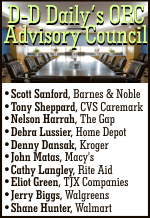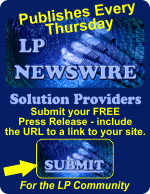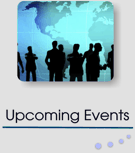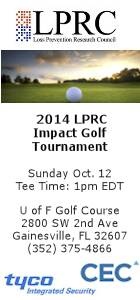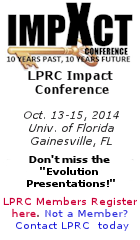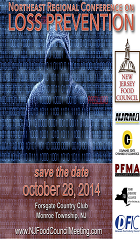 Know about an event we should feature here?
Let us know.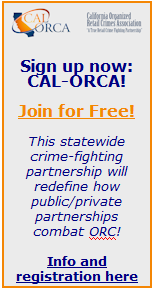 ORC's Public Partnership

Joe LaRocca, VP & Senior Advisor, LP, RetaiLPartners, moderates this session on the importance of public-private partnerships in fighting ORC. Captain Bill Williams and Detective Joe Hopkins of the LAPD, and Sergeant Jim Ostojic of the Polk County Sheriff's Office, tell us about the industry-leading models taking shape across the country that are helping retailers and law enforcement share real-time information like never before. Learn about the commercial crimes division of the LAPD, the expansion of associations like LAAORCA and the new ORC training programs for law enforcement.

NEXT UP - Coming October 6
Stan Welch, VP of Loss Prevention, JCPenney
"Managing the Change Process - The Value of Trade Associations"

LPNN Quick Take #18

Checkview

In this LPNN Quick Take, Amber Virgillo chats with Nicholas Khalil, CEO of Checkview. As a diamond sponsor for the International Association of Interviewers, Checkview takes continuing education seriously. Nicholas tells us about Checkview's long-term commitment to both its customers and the LP industry as a whole. Also hear about the holistic approach this systems-integrator takes with its unique "Program Oversite" modules, a comprehensive offering that acts as an extension of the LP team.
Solution Providers, have a video or commercial you want to publish? Contact us.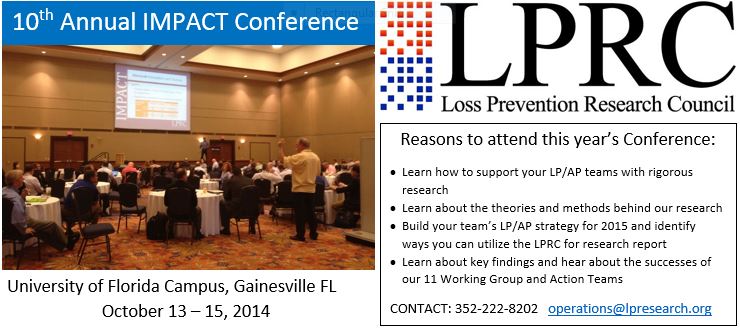 Criminals Currently Winning The War On Cybercrime
In some ways, 2014 has been the year of the retail/bank hack. Though Target capped off 2013 with the largest security breach in history, it was unable to even hold its crown for a full year before the Home Depot chased it from the throne. Joining the breach party that has been 2014 so far have been Jimmy John's sandwich shop, JP Morgan Chase and PF Changs. All of those chains have seen customer data such as card numbers, social security information and home addresses stolen right out the digital backdoor. And it's only going to get worse. The signature of the 2014 hack has been a multi-layered attack that brings damage in stages. What starts with a simple phishing scam has repeatedly grown to a data vacuuming exercise that eventually ends with customer credit and debit numbers being auctioned off on the dark web. (Source pymnts.com)

How Can Someone Steal Your Credit Card While It's Still in Your Wallet?
Credit card fraud generally comes in two forms: in-store fraud and card-not-present fraud. In the first situation, a thief has your credit card in her hand and uses it at a payment terminal just as you would. In the other scenario, a thief may or may not have a physical card, because all he needs to make an online or over-the-phone transaction is your card number, expiration date and security code (sometimes, he might need your name and billing ZIP code, too). People who steal electronic credit card data or buy stolen data off the black market can manufacture fake cards and get away with in-store fraud. If your card is in your wallet and you receive a notification from your credit card company saying your card has been fraudulently used in a store, restaurant or other bricks-and-mortar location, that's probably what happened. (Source credit.com)

U.S. Retail Fraud Survey Reveals Surge In Loss From Cash Theft
"Fraud is not a person - it is a dynamic grouping of statistics that deviate from the norm."
Stuart B. Levine, CFI, CFCI
CEO, The Zellman Group & Zellman Fraudnet

An Excerpt from the Keynote Speech at the OROCC Conference
Average ORC case value swells over last three years - as reported in the Daily The average case value over the last three years: in 2012 it was $460K, in 2013 it was $987K, and this year it's $1.9M, which is getting close to the NRF's recent ORC survey showing the average case value being $2.8 million, with 13% of retailers estimating the value to be more than $5 million. But remember this is only representative of what is publically reported by the news and courts and obviously offers a very restricted and controlled view of the problem. But with 26 states having ORC laws and more and more reporters learning about ORC themselves by reporting on it and seeing it in the courts, we'll continue to see these reports increase over time, which give us a much better tool to measure actual court cases.
Police bust major theft ring in North Seattle; Diary leads Police to hundreds of stolen packages Seattle police have stopped a major mail theft ring. Detectives arrested four people who are believed to be responsible for hundreds of crimes, including break-ins and identity fraud. They got their break at an apartment near Northeast 50th Street and 11th Avenue Northeast. Police said a woman had moved in there, wasn't paying rent, and was using the apartment to stash hundreds of pieces of stolen mail, IDs, and boxes of packages she and her friends had stolen from homes and cars. Seattle police suspected there were three others involved in the crime ring. They arrested the main suspect's 34-year-old boyfriend. (Source q13fox.com)

Four men accused of fraudulent shopping spree in Riverdale, Utah
Four out-of-state men are accused of fraudulently purchasing more than a dozen Apple products at the Target and Best Buy stores here in September. Keith Larosiliere, Amyr Sealy, Gerren Devlin and Justin Troy Brown have been booked in the Weber County Jail and each face a bevy of charges related to the allegedly fraudulent purchase of six iPhones, three Apple computers and several iPads on Sept. 24. The suspects will all be in court Oct. 7 before 2nd District Judge Noel Hyde in Ogden. Riverdale police arrested the men after conducting a traffic stop on their rental vehicle and reportedly finding drugs, phony credit cards and the merchandise inside. Larosiliere, a 30-year-old man from New York, was reportedly the driver of the vehicle. (Source standard.net)


Update: Police charge three with attempting to use fake credit cards in Palm Beach, FL Police arrested three people in two days, alleging they tried to buy a combined $90,000 worth of watches at Cartier with fake credit cards. Police are investigating whether the crimes are linked, Capt. Jeff Trylch said. On Monday, police charged Dayana Torres of Miami with grand theft after she allegedly tried to buy a $41,600 watch at the Worth Avenue store with a fake American Express card. On Tuesday, police arrested Erick Ivan Hernandez of New Orleans, saying he tried to buy two watches at Cartier using a fake credit card, one of three fake cards in his possession. Police also arrested Sergio Alain Caraballo-Padron of Homestead, who drove Hernandez to the store in a silver BMW, police reports show. (Source palmbeachdailynews.com)

Do you have an ORC case to share? Publishing it educates the LP & retail community
which might fuel even more jobs and funding.
Share your ORC news and help the industry grow


Organized gang hits Temecula warehouse for $200,000 in electronics
A team of thieves took its time burglarizing a Temecula warehouse recently, using a forklift to load 26 pallets of electronics worth more than $200,000 onto a semi truck, authorities said. The burglar alarm communications line had been cut, so no police were on the way. Riverside County sheriff's officials said the Aug. 31 break-in happened at Evertek, a computer and peripherals distributor on Business Park Drive. Sgt. Dean Spivacke said no arrests have been made. The theft wasn't discovered until Sept. 2 when employees returned to work after the Labor Day weekend, search warrant records show. The facility manager arrived to find the alarm activated, a back door forced open and the communications line cut. Now, investigators are searching for what they believe is an experienced, organized group of cargo thieves. (Source pe.com)

Safeway employee stabs shoplifter multiple times during chaotic confrontation Wed. night in Bellevue, WA A Safeway employee stabbed a shoplifting suspect multiple times during a chaotic confrontation Wednesday night in Bellevue, and police say it appears the employee's actions were in self-defense. A preliminary investigation found that the stabbing victim had been inside the Safeway store, where it is suspected that he tried to shoplift some merchandise, Tyler said. The alleged shoplifter was confronted inside the store by the employee, and the two got into an altercation. The shoplifting suspect then ran out of the Safeway store with a basket of goods and was chased by the employee to the parking lot of the Bank of America. When they reached the bank parking lot, there was a second altercation and the shoplifting suspect bashed the employee over the head with a bottle. The employee then stabbed the suspected shoplifter multiple times, police said. (Source komonews.com)


Waffle House robbers get in shootout with officers in Target parking lot in Dekalb Co GA Two men are in custody after getting into a shootout in the middle of a Target parking lot. Investigators said the men robbed the Waffle House restaurant on Lavista Road near Interstate 285 just before 10:30 p.m. Tuesday night. Police arrived at the restaurant after receiving a 911 call. Officers said when they got to the restaurant the two robbers took off in a car. The robbers drove across the street into the parking lot of a Target store and crashed the car into a pole. Officers said the men then got out of the car began running and started shooting at police. No one was injured in the incident. (Source wsbtv.com)

Florida ID Theft Service Customer Gets 27 Months
A Florida man was sentenced today to 27 months in prison for trying to purchase Social Security numbers and other data from an identity theft service that pulled consumer records from a subsidiary of credit bureau Experian. Derric Theoc, 36, pleaded guilty to attempting to purchase Social Security and bank account records on more than 100 Americans with the intent to open credit card accounts and file fraudulent tax returns in the victims' names. (Source krebsonsecurity.com)


Olive Garden Waitress in Dunwoody, GA stole hundreds from customers using her phone Police say a Dunwoody waitress stole hundreds of dollars from customers using a device on her iPhone. Nicey Joseph, 26, worked at the Olive Garden and Memphis BBQ on Ashford Dunwoody Road. Police say when Joseph got a customer's credit card she would swipe it at the cash register. Then they say she would pull out her phone and using a mobile card reader called Spark Pa, she would swipe a customer's card charging it up to $700. (Source wsbtv.com)


Chesterfield, VA Police seek Rack Room Shoe store robbery suspect Chesterfield police are searching for a man who robbed a shoe store on Commonwealth Centre Parkway Tuesday night. Police said the suspect entered the Rack Room Shoes store around 9 p.m. Tuesday and demanded money from the employee working at the register. The suspect didn't display a weapon, according to police, but did conceal one hand under his clothing throughout the incident. After he received an undisclosed amount of cash, the suspect left in a dark-colored four-door sedan waiting outside. No one was injured in the incident. (Source nbc12.com)

Police Chase through Illinois to Kentucky leads to the arrest of 3 connected to multiple Walmart thefts Arrests have been made this week in Kentucky and the arrestees could be the ones responsible for the smash and grab robberies back in August at the Desoto, High Ridge and Potosi Walmarts. On September 25th, three Tennessee residents were arrested for the same type of robberies that happened at two Walmart's in Illinois. A chase through Illinois into Kentucky led to the arrests. Police are unsure whether it is the same individuals who stole from the stores in Desoto, High Ridge and Potosi but they do say the same type of items were stolen. (Source mymoinfo.com)

Five charged in connection with burglary of Chicago's 'high end' Gold Coast shop About 12:15 p.m. Saturday, two men and two women walked into a store in the 800 block of North Rush. The four - two men and two women - located expensive watches on display in a glass cabinet, then one of the men pulled the panels apart at the edges. The two men then ripped several watches out of the cabinet, according to an alert from police. The two women provided cover and acted as lookouts. Anna Straus, 35, Glowacka Xagniezska, 36, Damian Duitlow, 41, and Ian Kowolski, 50, were identified as suspects in the burglary and charged with one felony count each of burglary and theft of items valued between $100,000 and $500,000. (Source wgntv.com)

Owensboro, KY Police arrest suspect in 7 Trailer Theft cases
Detectives with the Owensboro Police Department have solved seven recent cases of the theft of trailers that have occurred within the last 60 days. Between August and September 2014, at least seven trailer thefts were reported in Owensboro, Ky., including five felony thefts and two misdemeanor thefts. Information released by the detectives involved in these cases state that in the course of the investigations, William R. McHenry Jr., 47 of Owensboro became a person of interest after one of the stolen trailers was located at a local scrap yard. Detectives advised that upon interviewing McHenry Jr., they were able to connect him to seven cases of trailer theft. (Source surfky.com)



83 year old International Jewel thief Doris Payne in court, accused of probation violation An 83-year-old woman whose six-decade career as a prolific and unapologetic jewel thief took her all over the world is due in an Indio courtroom Thursday morning for allegedly violating the terms of her post-release supervision in a case stemming from the theft of a diamond ring from a Palm Desert store. Doris Marie Payne was ordered jailed in lieu of $100,000 bail at a Sept. 18 hearing at the Larson Justice Center. She allegedly failed to report to a probation officer after she was released from jail in July. (Source desertsun.com)




Surveillance video shows robber wielding shotgun at Dollar General in Cocoa, FL Investigators are searching for the man responsible for robbing a store at gunpoint. Brevard Co. Deputies said a man armed with a shotgun was caught on surveillance video robbing the Dollar General on North Highway 1 just before 10 p.m. Thursday and then running away. (Source wesh.com)



Suspect caught after Payless Shoe store robbery in Orlando, FL
A man accused of robbing a Payless shoe store in Winter Park on Wednesday has been charged with second-degree attempted murder of a law enforcement officer. (Source wesh.com)

Two men hitting Walmart stores in two counties may have cash drawer keys in Kelly Township, PA

Zales in Westfield Mall, Bay Shore, NY hit with a Distraction Theft for 2 Solitaire diamond rings
---
● Beauty and Beyond - Memphis, TN - Burglary - 4 times in months
● BP - Warren, OH - Armed Robbery
● Bucksnort Grocery - Covington, TN - Burglary
● C&P - Hazleton, PA - Armed Robbery - Machete Attack
● Circle K - Richmond Co., GA - Armed Robbery - suspect charged
● Cricket Wireless - Lauderhill, FL - Robbery
● CVS - Columbus, OH - Shooting/ Armed Robbery
● CVS - Las Vegas, NV - Armed Robbery
● CVS - Fresno, CA - Armed Robbery
● Manlove Auto Parts - Dover, DE - Burglary
● Sparky Mart - Fort Wayne, IN - Armed Robbery
● 7-Eleven - El Paso, TX - Armed Robbery
● 7-Eleven - Crystal Lake, IL - Armed Robbery







Axis Launches Mobile Surveillance Apps for Small Systems


On-the-go access to surveillance system from Apple and Android devices with new mobile apps for AXIS Camera Companion and hosted video solutions


To further strengthen our offering, Axis launches the mobile apps with the updated AXIS Camera Companion 2.2 with support for Axis Mobile Streaming. This technology is specially designed to give quick and easy access to live and recorded high definition videos even for installations where bandwidth is limited.

Both apps are compatible with iOS and Android devices and will be available for download free of charge online and on the App Store and Google Play. The new app for AXIS Camera Companion is available today to download, while the new app* for hosted video is planned to be available for download in October. For more details and download links, see www.axis.com/hosting/.

*The app for hosted video solutions is intended for use with the offerings provided by Axis' network of video service providers.




| | | | |
| --- | --- | --- | --- |
| Job Opening | Company | Location | Origination |
| Group VP of LP | Retained Search | New York, NY | Gus Downing |
| Director of LP | Performance Food Group | Richmond, VA/Denver, CO | Performance Food Group |
| ORC Investigations Mgr | The Home Depot | Atlanta, GA | The Home Depot |
| Regional Director, AP | Rite Aid | NY Metro, NY | Rite Aid |
| Corporate Investigator | Confidential | San Francisco Bay, CA | Confidential |
| DC LP Manager | Brookstone | Mexico, MO | Brookstone |
| National Account Manager | Vector Security, Inc | TBD | Vector Security, Inc |
| LP Agent | JONS Markets | Los Angeles, CA | JONS Markets |
| Bilingual AP Specialist | Bi-Lo Holdings | Miami, FL | Bi-Lo Holdings |
| AP Associate | Ralph Lauren | Orlando, FL | Ralph Lauren |
| LP Investigator | Lamps Plus | Chatsworth, CA | Lamps Plus |
| LP Investigator | Tom Thumb | Dallas, TX | Safeway |
| | Confidential | Northeast | Downing & Downing |
Limited Time Only - Post Your Multi-Unit LP jobs for FREE - Learn More Here



Today's Daily Job Postings from the Net - Appearing Today Only
View our Internet Jobs Archives here

| | | | |
| --- | --- | --- | --- |
| Job Opening | Company | Location | Origination |
| AP Manager | BJ's Wholesale Club | West Nyack, NY | BJ's Wholesale Club |
| AP Specialist | Home Depot | Madison, WI | Home Depot |
| AP Specialist | Home Depot | Bloomington, MN | Home Depot |
| AP Specialist | Home Depot | Inver Grove Heights, MN | Home Depot |
| LP Supervisor | JC Penney | Lanesborough, MA | JC Penney |
| LP Specialist | Fry's Food Stores | Tucson, AZ | Kroger |
| AP Manager | Sam's Club | Fayetteville, NC | Wal-Mart |
| AP Manager in Training | Walmart | Tampa, FL | Wal-Mart |
| AP Manager in Training | Walmart | South Haven, MI | Wal-Mart |
| AP Manager in Training | Walmart | Lake Charles, LA | Wal-Mart |
| Multi Unit LP Manager | Kmart | Battle Creek, MI | Sears Holdings Corp |
| LP Manager Hrly | Sears | Lake Charles, LA | Sears Holdings Corp |
| LP Manager | Sears | Torrance, CA | Sears Holdings Corp |
| LP Manager Hrly | Kmart | Rio Grande, NJ | Sears Holdings Corp |
| DC LP Specialist | TJ Maxx | Evansville, IN | TJX Companies |
| Assistant LP Supervisor | Macy's | Daly City, CA | Macy's |
| Regional LP Manager | Tractor Supply Co. | Phoenix, AZ | Tractor Supply Co. |
| | | | |

Bill Patterson was named Regional Loss Prevention Manager for The Children's Place.
Blake Mitchell was named Regional Loss Prevention Manager for Forever 21.
Chris Giunta was promoted to Manager of Analytics - Store Operations for Ralph Lauren.
Vincent Sonner was promoted to Project Manager - Asset Protection Strategy for Sam's Club.



No matter what you do, there's always two sides in every stadium, both supported by their beliefs, convictions and opinions and both equally opposed in their desire to win. While winning is everyone's objective, how you play the game is, in actuality, more important. Regardless of how the other side plays, one must always remember that afterwards, regardless of the win or loss, everyone respects the one who played like a professional and gave it their best.

Just a Thought,
Gus Downing



Post Your Tip or Advice! Click Here

Please make sure to add d-ddaily@downing-downing.com to your contact list, address book,
trusted sender list, and/or company white list to ensure you receive our newsletter.
/

www.downing-downing.com / ADVERTISE WITH THE DAILY