Chris Hinger was promoted to Vice President of Asset Protection North America for Ralph Lauren Corporation. Chris was previously the Senior Director, Asset Protection for the retailer before receiving this promotion. He has also held loss prevention leadership roles for Dick's Sporting Goods as a Director of Loss Prevention, Operations, Golf Galaxy as a Director of Loss Prevention, and Mars Music as a Regional Manager of Loss Prevention. Chris earned his Bachelors of Arts in History from Texas State University - San Marcos and went on to acquire his Masters of Arts in Middle Eastern Studies from The University of Manchester. Congratulations Chris!


Chris Aye was promoted to Vice President of Asset Protection, NC Campus and Global Supply Chain for Polo Ralph Lauren. Chris was previously the Senior Director of Asset Protection, Global Supply Chain and has been with the retailer since 1997. Prior to that he spent over seven years in loss prevention positions at Pergament Home Centers and Bradlees. He attended Northwestern University. Congratulations Chris!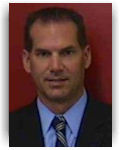 Gregg Smith was named Senior Director of Loss Prevention for Five Below, Inc. Gregg was previously the Senior Director of Loss Prevention for The Children's Place before taking on this new role. He has also held senior leadership positions for Donna Karan as a Senior Director of Loss Prevention & Retail Operations, Bloomingdale's as a Regional Director of Loss Prevention, The Home Depot as a Senior Regional Loss Prevention Manager and JC Penney as a Senior Loss Prevention Manager. His twenty plus years experience as a Senior Executive will certainly prove valuable as he helps build the first loss prevention program for this growing retailer. Gregg earned his Bachelors degree in Criminology Pre Law and a minor in Economics from Indiana University of Pennsylvania. Congratulations Gregg!

Employee education and empowerment go a long way in loss prevention efforts Joan Manson, vice president of loss prevention, payroll, benefits and legal for The Container Store. A lot has changed in 30 years, Manson says, starting with the transformation of security and safety to what she describes as "a full partner" in all areas of the business with a significant impact on bottom line profits, good employee relations and customer service. Retailers, she says, can prevent loss "by educating and empowering employees. They have to know what causes the loss and how they can prevent it. They also need to know how loss can be identified, because when someone knows there are methods in place to identify loss, they will be less likely to be involved in something that can create loss." At Pearle Vision, Manson also had responsibility for risk management and, later, human resources. "I really enjoyed working with human resources in partnership with loss prevention because it ties in perfectly with protecting the assets of the company," she says. "Creating employee awareness about risk, compliance and preventing any form of loss in the company works out very well for all." Read full article (Source nrf.com)

Billions and billions at stake for employers - Supreme Court to decide if Amazon employees should be paid for time spent in security checks To cut down on theft at Amazon.com warehouses, workers who box and ship are required to pass through security checkpoints after their shifts, waiting in lines that can take almost 30 minutes to get through. On Oct. 8, the Supreme Court will hear arguments about whether that time counts as work. In 2010, two former employees of Integrity Staffing Solutions, a temp agency that supplies workers at many of Amazon's U.S. warehouses, sued the company demanding back pay for the time they spent in security lines after clocking out at Amazon warehouses in Nevada. The security checks, the plaintiffs argued, were required by Integrity and therefore part of the job. With security screenings becoming increasingly common, the case could have implications for a wide range of workplaces - especially retailers. "There are literally billions and billions of dollars at stake," says Paul Secunda, who directs the Labor & Employment Law program at Marquette University Law School. (Source yahoo.com)
Axis names Vector Security 'Retail Market Partner of the Year' for 2nd consecutive year Vector Security, Inc., the provider of intelligent security solutions and managed network services tailored to the needs of the customer, was named 2014 Retail Market Partner of the Year for North America by Axis Communications, the world leader in network video. The award marks the second consecutive year Vector Security has won the award. Axis presents the Retail Market Partner of the Year award annually to recognize the success and commitment of one partner to driving the shift from analog CCTV to IP-based network video surveillance in the retail segment. Read more in our Vendor Spotlight column below.

Federal Appeals Court Rules Warrentless GPS Tracking Evidence in Rite Aid Multi-Robbery Case Should be Allowed - Milestone Ruling In 2010, FBI agents attached a GPS tracking device to the car of Harry Katzin in order to track his movements because they suspected he was involved in the robberies of multiple Rite-Aid pharmacies. The agents did not seek a warrant from a judge. They used the tracking device to follow Katzin as his car drove to another Rite-Aid, and Katzin was arrested. The Supreme Court decided unanimously in US v. Jones in 2012 that when law enforcement attaches a GPS device to a vehicle and uses it to track a person a "search" under the Fourth Amendment is taking place. The Third Circuit Court of Appeals did not dispute the fact that Katzin's arrest was the result of warrantless surveillance, according to the Supreme Court decision. However, what the court did have a problem with was using the "exclusionary rule" to suppress the evidence from the surveillance, which violated Katzin's Fourth Amendment rights. The court ruled 8-5 that the evidence should not be suppressed. "Despite its connection to the Fourth Amendment, there is no constitutional right to have the evidentiary fruits of an illegal search or seizure suppressed at trial," "The exclusionary rule is instead 'a judicially created means of effectuating the rights secured by the Fourth Amendment." Where the particular facts of a case indicate that law enforcement officers "act[ed] with an objectively 'reasonable good-faith belief' that their conduct [was] lawful, or when their conduct involve[d] only simple, 'isolated' negligence," there is no illicit conduct to deter." The agents believed their actions were lawful. Since the violation of rights occurred before the Supreme Court decision, Van Antwerpen suggested, "The agents' inadvertent Fourth Amendment violation was neither 'calculated' nor the result of a 'deliberately cavalier or casual' attitude toward appellees' Fourth Amendment rights, and that the agents were likely 'surprise[d]" by Jones.'" And added, "Application of the good faith exception turns on whether the agents, at the time they acted, would have or should have known their installation of the GPS and their subsequent monitoring of Harry Katzin's vehicle were unconstitutional. One key aspect of the majority's decision was dependent upon the fact that agents had consulted and received approval from the Assistant US Attorney before engaging in the warrantless surveillance. (Source firedoglake.com)


Massive data breaches: Where they lead is surprising - Gift Cards - the new currency Data theft is like any supply chain. First come the manufacturers, then the wholesalers, the middlemen, the retailers and, finally, consumers. The manufacturers are the organized professionals who plant the malicious software that steal the card information. "They've had a lot of training; they steal huge numbers of credit cards," Webb said. "That's the raw material." Once these might have been used to buy expensive merchandise online, but credit card companies created sophisticated anti-fraud algorithms that quickly detected anomalous charges on compromised accounts. Now these numbers go to wholesalers, usually still overseas, who break them down in manageable groups of cards, sorting them by area and ZIP code. These bundles are offered up for sale in bulk on underground websites. The middlemen buy up a list of numbers and use them to make cloned credit cards. Machines and blanks cards are readily available online. It's going to cost you about $500 online to set up a nice carding operation. The newly cloned cards are sold to low-level gangs or criminals. One tactic is to use the cloned cards to buy gift cards. Target is a popular choice because "there they can buy 50 different kinds of gift cards in one place. They're laundering the money because it's very hard to trace those cards," Sileo said. Cards are sometimes sold on street corners. Sileo's talked to people who were approached in New York City by someone saying, "I've got this $50 gift card that I can't use, I'll give it to you for $10." The amounts the final users end up charging are tiny. The average fraud on the fake cards Mission Federal Credit Union saw in July was $201, Miller said. The final users are often poor people trying to get by, charging small amounts on cards that last for a week or so until the credit card company cancels them. (Source usatoday.com)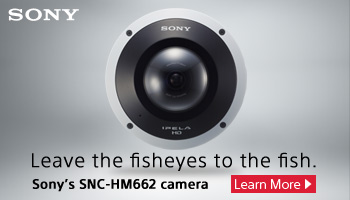 L.A. Fashion District's 2,000+ businesses ordered to report more cash transactions as part of massive money laundering investigation In the latest development in the probe by U.S. Immigration and Customs Enforcement's (ICE) Homeland Security Investigations (HSI) targeting alleged money laundering activities in Los Angeles' garment trade, the Financial Crimes Enforcement Network (FinCEN) announced Thursday the issuance of a Geographic Targeting Order (GTO) that imposes additional reporting and recordkeeping obligations on certain businesses located within the city's fashion district. Extensive law enforcement operations have revealed evidence that money laundering activities and Bank Secrecy Act (BSA) violations are pervasive throughout the Los Angeles Fashion District, which includes more than 2,000 businesses. Much of the money laundering is conducted through Black Market Peso Exchange schemes, also known as trade-based money laundering, in which drug money in the United States is converted into goods that are shipped to countries such as Mexico, where the goods are sold and money now in the form of local currency goes to the drug trafficking organizations. "This order requires nearly every business in the Fashion District to report any instance in which they receive at least $3,000 in cash, and failure to comply with the order could lead to a criminal indictment." On Sept. 10, more than 1,000 federal, state and local law enforcement officials fanned out across the Fashion District to execute dozens of search warrants and arrest warrants linked to businesses suspected of engaging in money laundering schemes and evasions of required BSA reporting and found $90M in currency. "Last month, in a matter of hours, HSI special agents seized tens of millions of dollars in cash from individuals with business interests in LA's garment district. That's a mindboggling amount of money and it makes it abundantly clear the scale of criminal activity we're up against." (Source ice.gov)

Discounters and department stores boosted payrolls in September - specialty stores trimmed back Apparel and accessories stores cut a seasonally adjusted 2,900 jobs to employ 1.38 million in September, but department stores added 3,000 jobs to employ 1.34 million last month. General merchandise stores, a category that includes department stores and discounters, added 5,400 jobs to employ 3.1 million. Editor's Note - We saw that in some LP jobs cut in the specialty store world. (Source wwd.com)

Kohl's spending $40 million renovating Menomonee Falls warehouse into HQ office
Bloomingdales new 125k sq.-ft. "reimagined" store in Palo Alto - smaller full-line store - model of the future

Supreme court to hear case of Muslim woman denied employment by Abercrombie - headscarf violated company's rigid dress code

Shopko instituted strategic reorganization - eliminates 40 corporate positions

Under Armour to build new one-million-sq.-ft. DC in Nashville suburb

September Same Store Sales Results
Walgreens up 9.4%

All the News - One Place - One Source - One Time
The D&D Daily respects your time & doesn't filter retail's reality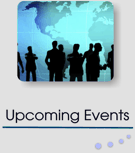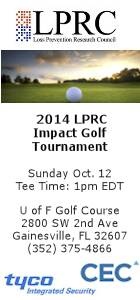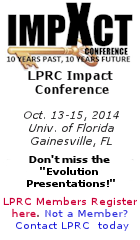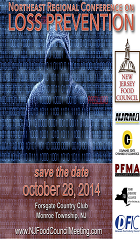 Know about an event we should feature here?
Let us know.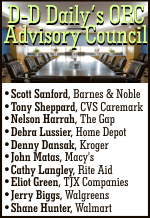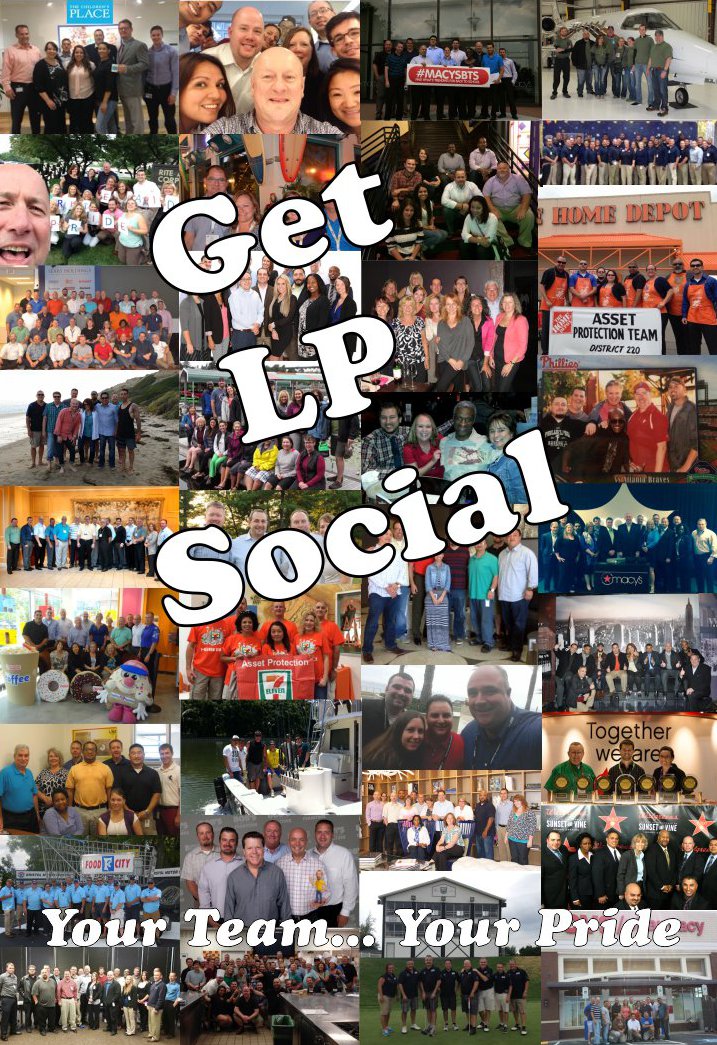 ORC's Public Partnership

Joe LaRocca, VP & Senior Advisor, LP, RetaiLPartners, moderates this session on the importance of public-private partnerships in fighting ORC. Captain Bill Williams and Detective Joe Hopkins of the LAPD, and Sergeant Jim Ostojic of the Polk County Sheriff's Office, tell us about the industry-leading models taking shape across the country that are helping retailers and law enforcement share real-time information like never before. Learn about the commercial crimes division of the LAPD, the expansion of associations like LAAORCA and the new ORC training programs for law enforcement.


NEXT UP - Coming October 6
Stan Welch, VP of Loss Prevention, JCPenney
"Managing the Change Process - The Value of Trade Associations"


LPNN Quick Take #18
Checkview

In this LPNN Quick Take,

Amber Virgillo

chats with

Nicholas Khalil

, CEO of Checkview. As a diamond sponsor for the International Association of Interviewers, Checkview takes continuing education seriously. Nicholas tells us about Checkview's long-term commitment to both its customers and the LP industry as a whole. Also hear about the holistic approach this systems-integrator takes with its unique "Program Oversite" modules, a comprehensive offering that acts as an extension of the LP team.
Solution Providers, have a video or commercial you want to publish? Contact us.


The Loss Prevention Foundation Announces
New Board Members
Matthews, NC, (October 2, 2014) - The Loss Prevention Foundation (LPF) announced the selection of its newest board members to assist in governing and providing strategic direction for the Foundation at its recent board meeting in Savannah, GA.

The following individuals have accepted the nomination and have been approved by the board to serve on the Foundation's Board of Directors:
Scott Glenn, J.D.
Vice President & CSO,
Loss Prevention, Safety &
Business Continuity,
Sears Holdings

Mike Silveira
Vice President,
Loss Prevention,
CVS Caremark

Also, the following past board members received special recognition for their past contributions and support to the board of directors:
| | |
| --- | --- |
| ● | Sonya Hostetler, Vice President of Asset protection & Safety, Walmart |
| ● | Al Voels, Managing Director, PricewaterhouseCoopers |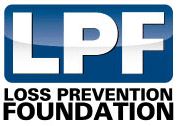 "The Foundation continues to strive for a broad range of industry perspectives so we can serve the loss prevention/asset protection industry in an informed and comprehensive manner," said Gene Smith, LPC, president of The Loss Prevention Foundation. "These leaders have proven that they have tremendous industry vision and have clearly demonstrated their commitment to improving the loss prevention industry through supporting education."

For a complete list of LPF board members, click here.

Read the full press release here.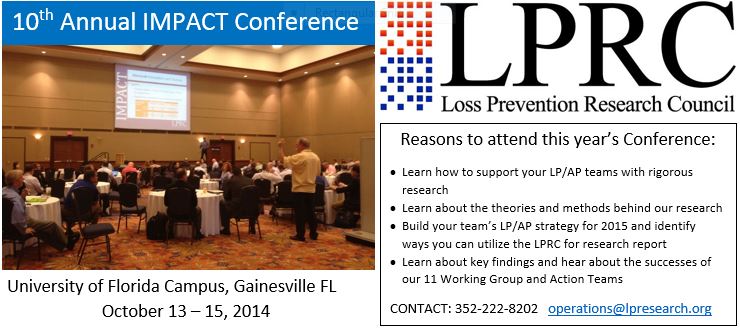 What's Next for NFC
Apple's announcement of its newest iPhone and separate advances with technology that replaces "smart card" hardware with software have the potential to quicken the pace at which mobile devices can be used to make payments at retail locations. But some payments experts still have concerns about security. The iPhone 6 includes near field communication capability that has previously been available on Android smartphones but not on iPhones. With credit or debit card information stored in an "electronic wallet" on a smartphone, NFC lets consumers make a payment by tapping the phone near a point-of-sale device. The information is transmitted by radio waves to the POS device and through the payments network. The new Apple phone arrives amid continued development of a relatively new technology called "host card emulation." Before HCE, smartphones used for mobile payments had to store credit card data in a physical
"secure element" within the phone. HCE allows that to be done with software instead. The iPhone 6 does not use HCE, but its launch and advances in HCE have some payment experts expressing new optimism for NFC, which has been slow in getting off the ground. (Source nrf.com)

Op/Ed: Mobile Payments, Virtual Currencies Carry a High Laundering Risk
Techniques used to fund terrorism and launder money evolve rapidly. At the moment, new payment methods, specific conventional banking areas and even charities and non-profit organizations are all targets for launderers. New payment methods can offer anonymity, high acceptance and convenience of funds, supported by global access to cash via ATMs. All of these things make them very attractive to launderers. To compound the challenge for authorities and banks, not all of the new payment types are regulated by the same agencies as the financial institutions. (Source paymentssource.com)

Canada's largest online-only bank employs biometric security

Bank of America rolls out new security chip on debit cards

Visuals are indispensable for converting millennial shoppers on mobile: report

Walmart tests mobile-enabled click-and-collect grocery service
"Fraud is not a person - it is a dynamic grouping of statistics that deviate from the norm."
Stuart B. Levine, CFI, CFCI
CEO, The Zellman Group & Zellman Fraudnet

Three busted in multi-state retail fraud scheme
Yavapai County Sheriff's deputies have arrested three Oklahoma City men believed to be involved in a multi-state retail fraud scheme. Investigators believe 23-year-old James Toles, 23-year-old Robert Schnitker and 22-year-old Andre Chaney Jr. were forging receipts and altering tags on stolen goods so they could return the items for cash. Deputies also reportedly found a handheld scanner commonly used in retail stores, apparently fraudulent Wal-Mart receipts, a thermal printer loaded with a blank roll of Wal-Mart receipts, a laptop, a lock pick, a demagnetizer device used to deactivate security tags on merchandise, and a power inverter. The sheriff's office said the vehicle was loaded with brand new electronics, clothing and rifle sights. Investigators are seeking additional businesses that may have been victimized. Wal-Mart and the Partners Against Narcotics Trafficking task force are assisting with the investigation. (Source azfamily.com)


Two ORC gang members busted in McAllen, TX. believed to be part of larger ring Two suspects, who are believed to be part of a shoplifting ring, have been arrested by McAllen police. According to police, Dilan Ravelo-Flores and Sonia Mireles were taken into custody in connection to at least two incidents where both were seen selecting a large amount of clothing items and quickly leaving a store on the 2100 block of south 10th street without paying for them. Ravelo-Flores was charged with two counts of theft and issued a $50,000 bond. As for Sonia Mireles, she faces one count of theft and two counts of organized retail theft, along with a $50,000 bond. Police say, the investigation is ongoing and other suspects and charges are pending. (Source foxrio2.com)

Mother-Son ORC team busted selling stolen TV's & computers to pawn shops in Casper and Cheyenne after hitting Walmart stores A Casper woman and her son are accused of stealing computers and TVs from Wal-Mart and selling them to pawn shops in Casper and Cheyenne, according to a Casper police report. Authorities say Kathy Sciole, 54, and Matthew Sciole, 25, stole electronics from both Casper Wal-Marts on multiple occasions in August and September. When questioned by police, Matthew said the two started shoplifting in August after he was released from jail in Laramie County, the report states. He said he and his mother stole the electronics and sold them for money to buy cocaine and heroin. (Source trib.com)

Pineville, LA pair accused in $15,000 shoplifting ring
Two Pineville residents are being accused of pawning items allegedly stolen from stores across the state, and more arrests are expected. Jake Joseph Chimento Jr. and Cindy Kay Brooks were identified as suspects after Rapides Parish Sheriff's Office detectives open an investigation on Sept. 19 into a shoplifting ring that hit mainly Walmarts across Louisiana, but also included Target, Home Depot, Lowes, Ace Hardware and Academy Sporting Goods. So far, it's estimated that more than $15,000 worth of merchandise has been stolen from stores. On Friday, detectives searched a search warrant at the pair's home and found several thousand dollars worth of merchandise, ranging from power tools to computers - and even a 4-foot-tall swimming pool. (Source thetowntalk.com)

Charges Brought against a Ferguson, MO man in $30,000 Kmart Jewelry Theft
Wednesday filed charges against a Ferguson man in connection with the Sept. 30 robbery of a Kmart store, 3901 Lemay Ferry Road. Duianete Moore, was charged with stealing over $25,000, resisting arrest, and one count of assault on a police officer. Police report that Moore was observed by store security prying open jewelry display cases with a screw driver and removing items. Total value of the items stolen was over $30,400. After Moore started his vehicle, Schellman reports that an officer used his Taser, but with no effect. A second officer entered the vehicle from the passenger side, as Moore began driving north across the parking lot. Kneeling on the passenger seat, the officer used his Taser on Moore, "which again had little effect in stopping the suspect." "Fearing for his safety if the encounter was to go on any longer, the officer then retrieved his department-issued firearm and yelled for Moore to stop," Schellman said. "Moore reached for the officer's firearm, at which time the officer fired one shot, which grazed Moore in the right leg." (Source southcountytimes.com)


Lincolnton, NC Police Investigate $1900 ORC Theft in multiple Wal-Marts Lincolnton Police are investigating an organized retail theft at the Wal-Mart store on North General's Boulevard in Lincolnton. On Thursday, September 25, at approximately 10:45 a.m., Lincolnton Police Sgt. Spencer Summers responded to a larceny call at Wal-Mart. Sgt. Summers spoke with management and Loss Prevention personnel at Wal-Mart who said that two white males entered the store and stole razor blades and dental accessories valued at nearly $1,900. The incident occurred the previous evening between seven and 7:45. An investigation determined that the same two subjects were responsible for a similar crime at a Wal-Mart in Charlotte. (Source whky.com)

Male-female duo hit Flagstaff Home Depot's with fake traveler's checks

Best Buy /Samsung employee in Kennewick, WA accused of stealing $5500 in electronics

Naples, FL man in wheelchair asked to be wheeled out of Kmart with stolen TV

Do you have an ORC case to share? Publishing it educates the LP & retail community
which might fuel even more jobs and funding.
Share your ORC news and help the industry grow


UK: Detained indefinitely: man who stabbed security guard at 99p store in Bournemouth, England A man who stabbed a security guard in the stomach in Boscombe's Sovereign Centre has been sentenced to an unrestricted hospital order. Rajeshwar Bhinder, who suffers with paranoid schizophrenia, knifed Mamadou Diallo as he worked at the 99p Store on May 8. Bhinder, 45, admitted wounding with intent to cause grievous bodily harm and possession of an offensive weapon during a previous hearing at Bournemouth Crown Court. (Source bournemouthecho.co)

Salinas, CA man pleads guilty to murder for stabbing death of 99 Cent Store security guard A 23-year-old Salinas man has pleaded guilty to murder for stabbing a security guard to death. Richard Gutierrez pleaded guilty to first-degree murder Wednesday and is expected to be sentenced to 26 years to life. Gutierrez entered the 99 Cent Store on Laurel Drive in Salinas on Aug. 1, 2013 and confronted Victor Sosa, who was working as a security guard. Gutierrez attacked and stabbed Sosa repeatedly. Customers tried to help the victim by throwing canned goods at the attacker. Gutierrez ran out of the store, and was immediately arrested. (Source kionrightnow.com)

Man allegedly shoots girlfriend at Pavilion Shopping Centre in Durban, South Africa Police are conducting interviews with witnesses of a shooting inside a small retail fashion store at the Pavilion shopping centre in Westville. A policeman in his 20s entered the store just after midday and shot the woman believed to be his ex-girlfriend before turning the gun on himself. Security is manning the upper level of the centre, guarding that no shoppers gain access to the crime scene. Family members walked out of the section of the centre that has been cordoned off holding each other and in tears. Others arrived running, shouting and demanding to be let in. Forensic investigators are still on scene and the bodies have not yet been removed. About six stores on the upper level have been closed following the shooting. (Source ecr.co)


Arson Suspect Sought For Fire At Yale Book Store New Haven Police are investigating after someone started a fire in the Yale Book Store at 77 Broadway on Monday, Sept. 30. Police say a review of surveillance footage show the suspect in the pictures set several small fires with a lighter in the store. He was seen on surveillance walking into the bathroom. Once the suspect left the bathroom, he's seen leaving the store. Minutes later, a small fire was discovered inside the bathroom. (Source foxct.com)


Dothan, AL Police Arrest Woman for Credit Card Fraud at Big Lots
On Wednesday, October 1st the Dothan Police Department responded to the 3500 block of Ross Clark Circle on a theft in progress call. Investigators say Danielle Custiss purchased items from the "Big-Lot" using a credit card with cloned information. The owner, whose information was used, was notified of the purchase by his credit card company after a second attempted purchase was denied. Officers arriving at "Big-Lot" were given a description of the suspect and made contact with Custiss as she attempted to leave. Custiss was found to be in possession of the cloned credit card and was immediately taken into custody. (Source wtvy.com)

Shoplifters Face Being Banned From Store, Felony Charge In Burlington, NC
Burlington Police, the District Attorney's office and Walmart has a message for shoplifters in Burlington--get caught and you'll be banned from the business. If the person gets caught again the crime becomes a felony. The new rule took effect on Wednesday, October 1. Police said it's a new strategy to reduce the number of repeat larceny offenders in the two Burlington Walmart stores. And they want to send a clear message to offenders--committing a larceny at a Burlington Wal-Mart will get you banned from the store per their policy. Get caught again, for the same crime, at one of the two Burlington Wal-Marts and you will be charged with Felonious Breaking & Entering instead of Misdemeanor Larceny. According to police records, the two stories in Burlington have an average of 398 larcenies per year. This equates to approximately 45% of all reported retail larcenies in Burlington. (Source wfmynews2.com)


Chicago Man Busted After Hiding $32,000 in Jewelry Store Loot in Umbrella A 66-year-old man accused of trying to steal $32,000 worth of jewelry from a Gold Coast shop might have been trying to hide in plain sight when he sat down at the store manager's desk. Cleveland Little then emptied the contents of a jewelry box that was on the desk at Geneva Seal. 112 E. Oak St., into his umbrella. Little was charged with theft after prosecutors said he knowingly walked out of the jewelry store with 23 pieces jewelry valued at $32,050 on Wednesday afternoon. He walked back down the stairs, but before leaving the store he transferred the jewels to a satchel. When he left Geneva Seal, he was immediately confronted by a security guard. (Source dnainfo.com)

Jewel thieves strike Buchroeder's in Columbia, MO; pair of diamond earrings valued at $20,000 Police are seeking three suspects in an alleged strong-arm robbery that occurred Tuesday afternoon at Buchroeder's Jewelers at 1021 E. Broadway in which the suspects left the store with diamond earrings valued at $20,000. The robbery, which occurred at about 4:30 p.m., was a "smash and grab," said Buchroeder's sales manager, Scott Irish; the suspects entered the store and asked to take a look at some merchandise. When it was presented to them, they tried to grab four pairs of earrings. (Source columbiatribune.com)

Montgomery, AL Police investigating Pandora Jewelry store burglary; Grand Opening was scheduled for Saturday Montgomery Police are investigating a burglary and theft of property at the Pandora store at The Shoppes at EastChase. The burglary occurred early Thursday morning and was discovered when the business opened. Emily Williams, the marketing manager for Pandora, a jewelry business chain, said employees came in Thursday and found several of the glass cases inside "smashed." Broken glass was strewn on the floor inside the store below several jewelry cases, and a lock was missing from the front door. Williams said she was is unaware of the amount of merchandise stolen. (Source montgomeryadvisor.com)

Over 400 cloned credit cards found during traffic stop in Lee County, Fla.

Target employee in Mayfield Hts, OH pepper-sprayed by shoplifting suspects

Rock Hill, SC woman used designer bag to shoplift $200 in clothes from Sears

8 Smash and grab burglaries on Madison, WI West Side

Two men broke into Oviedo, FL Target to steal Playstation consoles
---
● Amigo Mundo - Wheeling, IL - Armed Robbery
● Beecher's - Dubuque, IA - Armed Robbery
● Croson's - Chantilly, VA - Armed Robbery
● Dollar General - Laurel Hill, NC - Armed Robbery - 2nd in 3 weeks
● Dollar General - Lebanon, MO- Armed Robbery - 2nd suspect arrested
● Dollar Tree - Sharon Hill, PA - Armed Robbery
● Domino's - Danville, KY - Armed Robbery/ Shooting - clerk shot, arrest made
● Eagle Foods - Knoxville, TN - Armed Robbery
● Lucky 7 - New Bedford, MA - Robbery - suspect arrested
● ROCS - Martinsburg, WV - Armed Robbery
● Thrall's - Nacogdoches Co, TX - Burglary
● Weigel's - Knoxville, TN - Armed Robbery - suspect arrested
● Xtra-Mart - Norwich, CT - Armed Robbery



Security leader recognized for continued growth and commitment to IP video surveillance technology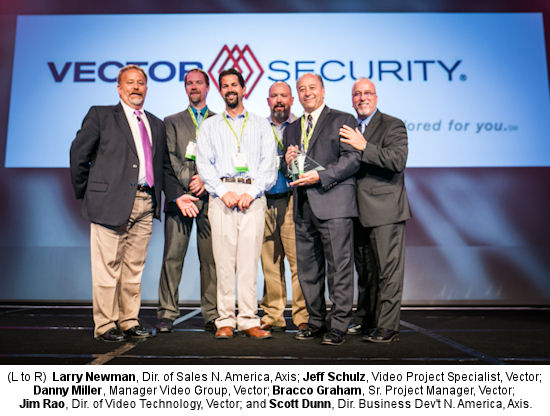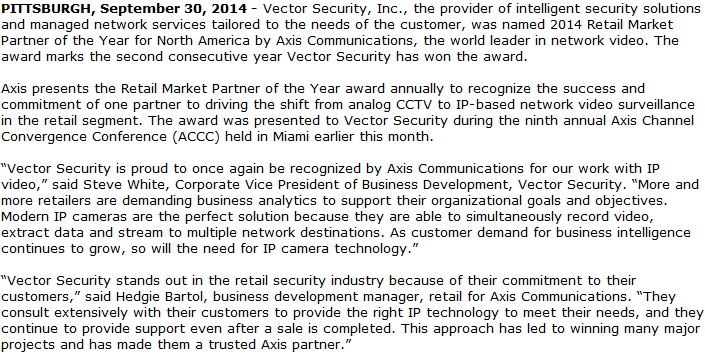 | | | | |
| --- | --- | --- | --- |
| Job Opening | Company | Location | Origination |
| Group VP of LP | Retained Search | New York, NY | Gus Downing |
| Director of LP | Performance Food Group | Richmond, VA/Denver, CO | Performance Food Group |
| ORC Investigations Mgr | The Home Depot | Atlanta, GA | The Home Depot |
| Regional Director, AP | Rite Aid | NY Metro, NY | Rite Aid |
| Corporate Investigator | Confidential | San Francisco Bay, CA | Confidential |
| DC LP Manager | Brookstone | Mexico, MO | Brookstone |
| National Account Manager | Vector Security, Inc | TBD | Vector Security, Inc |
| LP Agent | JONS Markets | Los Angeles, CA | JONS Markets |
| Bilingual AP Specialist | Bi-Lo Holdings | Miami, FL | Bi-Lo Holdings |
| AP Associate | Ralph Lauren | Orlando, FL | Ralph Lauren |
| LP Investigator | Lamps Plus | Chatsworth, CA | Lamps Plus |
| LP Investigator | Tom Thumb | Dallas, TX | Safeway |
| | Confidential | Northeast | Downing & Downing |
Limited Time Only - Post Your Multi-Unit LP jobs for FREE - Learn More Here



Today's Daily Job Postings from the Net - Appearing Today Only
View our Internet Jobs Archives here

| | | | |
| --- | --- | --- | --- |
| Job Opening | Company | Location | Origination |
| AP District Mgr | Rite Aid | Pittsburgh/Cleveland | Rite Aid |
| Reg Environ Compliance Mgr | Lowe's | Newport Beach, CA | Lowe's |
| Area LP Mgr | Lowe's | Shreveport, LA | Lowe's |
| Store AP Mgr | Home Depot | Flushing, NY | Home Depot |
| AP Manager | Home Depot | Hawthorne, CA | Home Depot |
| District Ops Mgr | Home Depot | Jackson, MS | Home Depot |
| LP Manager | Sears | Hilo, HI | Sears Holdings Corp |
| LP Manager | Sears | Winston Salem, NC | Sears Holdings Corp |
| LP Manager | Sears | Chesapeake, VA | Sears Holdings Corp |
| DC LP Supervisor | TJ Maxx | Pittston | TJX Companies |
| DC Area Ops Mgr | TJ Maxx | North Las Vegas, NV | TJX Companies |
| LP Supervisor | JCPenney | Saint Albans, VT | JCPenney |
| Market AP Mgr | Walmart | Lakewood, CO | Wal-Mart |
| AP Mgr in Training | Walmart | Fort Collins, CO | Wal-Mart |
| AP Mgr in Training | Walmart | Severn, MD | Wal-Mart |
| AP Team Leader | Target | South Lebanon, OH | Target |
| ETL Assets Protection | Target | San Francisco, CA | Target |
| ETL Assets Protection | Target | Annapolis, MD | Target |
| Area LP Mgr | Forever 21 | Cleveland, OH | Forever 21 |
| LP Manager | Bloomingdale's | New York, NY | Bloomingdale's |
| LP Manager | Macy's | West Mifflin, PA | Macy's |
| Mgr, AP & Security Ops | Sallie Mae | Newark, DE | Sallie Mae |
| Manager AP | HD Supply | St. Louis, MO | HD Supply |
| | | | |

Chris Hinger was promoted to Vice President of Asset Protection North America for Ralph Lauren Corporation.
Chris Aye was promoted to Vice President of Asset Protection, NC Campus and Global Supply Chain for Polo Ralph Lauren.
Gregg Smith, CFI was named Senior Director of Loss Prevention for Five Below, Inc.
Meghan Strickland, CFI was named National Asset Protection Manager for Studio Movie Grill.



5 Habits that Will Spark the Best Ideas You've Ever Had What if you always had a bunch of great, genius ideas to share with your team members? The science behind the eureka moment is tricky but it can be done! If you start to change your thinking in ways that can open you up to inspiration, the ideas will come. (Crisis mode)

Need a Productivity Boost? Master the 90/90/1 Rule Unless you have a master plan for getting all of your projects done and goals accomplished, it's easy to push them aside and fall behind. If you really want to get it done, devote the first 90 minutes of the next 90 days to your most important project. (Sweet success)


How Your "Always Busy" Pace is Ruining Your Decision-Making You may think that your running around at lightning-fast speed, and checking things off of your to-do list in the blink of an eye is good for your productivity, but it's only making your life more chaotic. Use these tips to slow down a bit and do less. (Hit pause)

Have Trouble Concentrating? Try these Suggestions We all have those days: we are easily distracted with other things even though there is too much to do. Too many things get our attention whether its phones, emails or colleagues. Use these steps to help feel more calm and focused and allow yourself to be efficient. (Stop counting)
As many of us speed thru our days and work hard to accomplish our objectives, oftentimes the one thing that suffers is our active listening skills. These skills are important if we expect to truly change behavior or direction as quickly as today's pace requires. Active listening is difficult for some and requires an individual to hear things they may not be open to hearing or just hearing things that aren't said. Because oftentimes it isn't what's said that's important. It's what isn't said that can mean the most. Hearing that usually takes place upon reflection because most of us aren't intellectually fast enough to respond instantaneously. Active listening is a tool and a skill that can help an executive every day. It merely requires the thought and the practice.

Just a Thought,
Gus Downing



Post Your Tip or Advice! Click Here

Please make sure to add d-ddaily@downing-downing.com to your contact list, address book,
trusted sender list, and/or company white list to ensure you receive our newsletter.
/

www.downing-downing.com / ADVERTISE WITH THE DAILY