IAI and Vector Security Recognize Remarkable Women in Loss Prevention: Sherri Dindal

Sherri Dindal
Specializing in Global Investigations, Case Management and Training & Development The Home Depot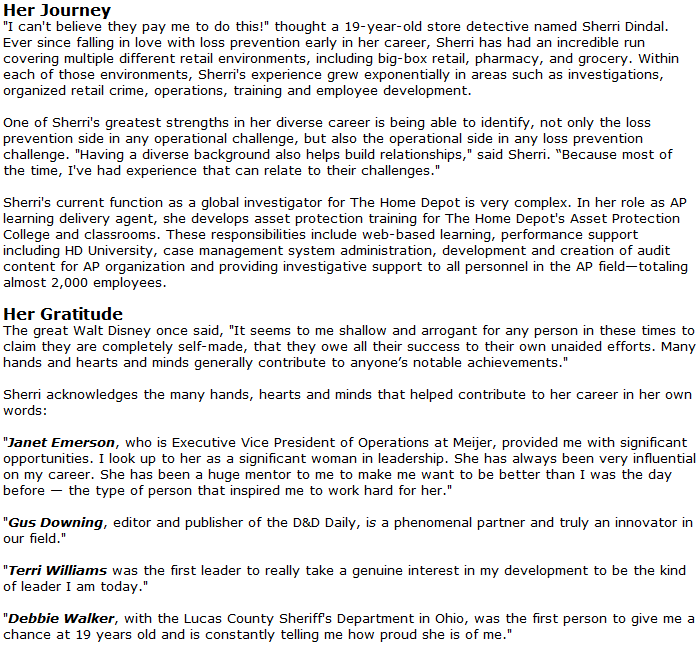 The International Association of Interviewers (IAI) teamed up with Vector Security to recognize remarkable women in loss prevention through a special edition of the CFInsider, a publication of IAI. The group selected individuals who are well-rounded, tenured in their profession, value continuing education and are all-around excellent leaders in their organizations as well as the overall loss prevention field.

IAI based its selections on the key principles of IAI, then narrowed the list based upon these criteria: Industry Commitment, Dedication to Learning, Leadership Qualities, and Career Journey.


IAI will continue to recognize and honor remarkable women in the LP field each year by devoting a special edition of the CFInsider to them, as well as columns in their regular publication and dedicated space on their website, www.certifiedinterviewer.com.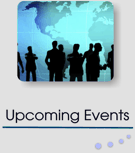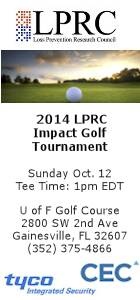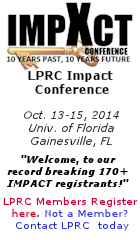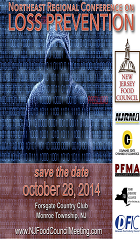 Know about an event we should feature here?
Let us know.




Previously broadcast
episodes

Click here to view episodes














Developing Future Leaders for Tomorrow's Challenges
Keith White, SVP LP Gap Inc., & Michael Nelson, Regional Dir. LP Kohl's

Leading the way with higher education - Northern Michigan University
Dan Faketty & Professor
Bob Hanson

The NRF's LP Legislative Committee, a National Update
Jeff Fulmer & Jon Gold

Preparing - Training - Responding to the Active Shooter
Rich Mellor

Cyber Security's Increasing Impact on Retail & the Role of Loss Prevention
Tom Litchford

ORC Roundtable
A National Update

ORC Public Partnership

Click here to view episodes

Sponsored By: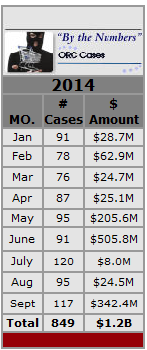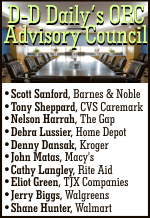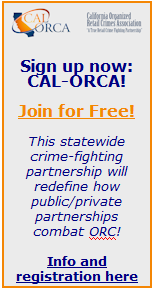 More on Amazon's employee's wanting to be paid for waiting in Security Lines - Could end up costing Amazon $100M & Impacting a host of retailers After clocking out, Busk and hundreds of other workers went through an airport-style screening process, including metal detectors, to make sure they weren't stealing from the Web retailer. Getting through the line often took as long as 25 minutes, uncompensated, he and others employed there say. "If people are stuck in your building and they're not allowed to leave, why don't you go ahead and pay them?" Those allegations are now before the U.S. Supreme Court in a case that could help redefine companies' reach over hourly workers. On Wednesday, the top court will hear arguments related to a suit brought by Busk seeking compensation for his time in the security lines. Busk's December 2010 lawsuit, against a temporary staffing agency that provided workers to Amazon, was among the first to challenge the screening practice. Since then, a dozen similar suits have been filed involving Seattle-based Amazon, and more against other retailers. The suits underscore the growing tensions between employers that seek to minimize costs to gain a competitive edge and the workers who may suffer the consequences. While companies such as Amazon use the screens to guard against theft, employees such as Busk say what's being taken is their own time, for Amazon's benefit. If the Supreme Court sides with Busk, his case will be allowed to move forward in a federal trial court. Ultimately, Amazon and various staffing agencies it uses could be required to pay as many as 400,000 workers back wages amounting to $100 million or more, according to plaintiffs' attorneys involved in the case. In court filings, Amazon, Integrity and other temporary staffing firms have argued that security-line waits are no different than time spent walking to and from a work area, which courts have determined isn't compensable. The Supreme Court case is likely to have an impact on several pending lawsuits. Apple Inc., CVS Health Corp., J.C. Penney Co., TJX Cos. and Ross Stores Inc. are all battling court claims involving searches at break times or the end of shifts at distribution centers or stores. Attorneys for the workers say one of their challenges is to get the court to distinguish between security screenings for weapons -- conducted for the safety of workers and others, at the beginning of shifts in venues such as courtrooms and airports -- and the anti-theft checks, which are done at the end of the shift and solely for the employer's benefit. (Source bloomberg.com)

October is National Cybersecurity Awareness Month - RILA highlights importance of collaboration among all stakeholders on cyber security On the first day of National Cyber Security Awareness Month, Brian Dodge, RILA's Executive Vice President for Communications and Special Initiatives, discussed the work retailers are doing to defend against cyber criminals at the Washington Post Cybersecurity Summit 2014. ​"We need to be working with each other, we need to be working with the government and we need to be working between industries, which is something that we have done after many years of doing battle over a variety of things," said Dodge. "The financial services industry and the merchant community came together early this year to figure out other ways for us to truly work together because we represent the full length of the payments ecosystem, from the card networks to the big banks, small banks, all kinds of merchants." (Source rila.org)

25% of security and IT executives say they wouldn't trust their company to store & manage personal data "From the sheer volume of data breaches alone, it's clear that if a cybercriminal wants to hack the system or steal data, they will find a way to do so. So companies need to focus on what matters most–protecting the data." (Source wsj.com)

Seven of the nation's largest retailers hiring 400,000 for the holidays with Macy's leading the way Deloitte expects that "digital interactions will influence 50%...of retail stores sales this holiday season," and that online and mail order sales will rise by between 13.5% and 14.0% from the previous holiday season. Online sales are widely considered to be a major factor pushing hiring surges outside the retail sector, such as at FedEx and UPS, which are respectively adding 50,000 and 95,000 employees this year. Both companies struggled to handle shipping volumes last year after underestimating staffing needs for the holiday season. (Source huffingtonpost.com)

Google - Building an in-house security team of 200
"Building an in-house security team is something we are excited to do," said a Google spokeswoman in a statement. "A year ago we in-sourced the Google security operations center and we are looking forward to making these valued positions both full- and part-time Google employees." The guards will be eligible for the same benefits as other Googlers, including health insurance, retirement benefits, on-site medical services, leave for new parents and more. The move comes amid rising concerns about income disparities in the San Francisco Bay Area. A think tank with ties to organized labor issued a report in August highlighting the differences in pay, benefits and working conditions between tech-company employees and service workers such as security guards, janitors and landscapers who primarily work for outside contractors. A representative of the Service Employees International Union, which has been trying to organize security guards in Silicon Valley, hailed the move. (Source wsj.com)

76 million households, 7 million small businesses exposed in JPMorgan Chase cyberbreach JPMorgan Chase revealed in a regulatory filing Thursday that contact information for 76 million households and 7 million small businesses was compromised in the data breach reported in late August. That makes it a much bigger breach than initially thought. Early accounts had estimated that around 1 million customers had been affected by the hack. It also likely makes it one of the largest corporate hacks ever reported. JP Morgan said the user contact information compromised included names, addresses, phone numbers, email addresses and internal customer data. There's no evidence, however, that account numbers, passwords, user IDs, dates of birth or Social Security numbers were compromised. (Source cnet.com)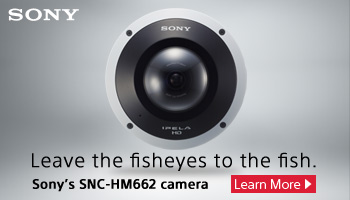 Director of FBI says every major U.S. company has been hit by Chinese hackers - likens them to a 'drunk burglar' FBI Director James Comey compared Chinese hackers to a "drunk burglar" who steals with reckless abandon, even as they cost the U.S. economy billions of dollars every year. In an interview broadcast Sunday on CBS' "60 Minutes," Comey said Chinese hackers target the intellectual property of U.S. companies in China every day. "I liken them a bit to a drunk burglar. They're kickin' in the front door, knocking over the vase, while they're walking out with your television set. They're just prolific. Their strategy seems to be: 'We'll just be everywhere all the time. And there's no way they can stop us,'" Comey said. "There are two kinds of big companies in the United States," he added. "There are those who've been hacked by the Chinese, and those who don't know they've been hacked by the Chinese." ... "Cybercrime is becoming everything in crime. Again, because people have connected their entire lives to the Internet, that's where those who want to steal money or hurt kids or defraud go. So it's an epidemic for reasons that make sense." (Source ap.org) (Source cbsnews.com)

In the web's hidden darknet, criminal enterprise is thriving
Broadly, cybercrime can be broken down into two categories: Cyber-dependent crime: a criminal act that only exists because of the computer, such as writing and releasing malware or efforts to hack and penetrate computer or network security. Cyber-enabled crime: a criminal act that is enhanced through the use of technology, such as Ponzi schemes or credit card fraud. The bulk of cybercrime is computer-enabled crime, predominantly economic in nature such as fraud, financial scams, and so on. However these classifications hide a very concerning trait: the extent to which technology makes it easy to commit crime at a distance, in anonymity, and with worldwide reach. Committing a crime of potentially equivalent financial return in person, such as a bank robbery, might require getting hold of a gun - a significant barrier of entry for the average person. On the other hand the tools to conduct cybercrime - hacking software, scanning scripts, keyloggers - can be downloaded freely, if you know where to look. There are even step-by-step video instructions online that explain how to use them. We can see from looking at standard consumer technology that it only takes a few iterations of a product for it to become straightforward to use. So the barrier to entry for cybercrime is very low. (Source theconversation.com)

NY bill would force retailers to reveal security breaches
The New York State Online Privacy Act, originally introduced in May by NY State Sen. Marty Golden, would require rapid notification of any breach of email accounts or credit cards and enforce penalties against the owners of email and web services when breaches occur. The bill would apply to all commercial email, online and web services but not to non-commercial websites or services. Among its provisions, the bill would create an Office of Privacy Protection to provide oversight, information, referral and enforcement of the privacy laws. The bill would require a publicly-posted privacy policy for websites and online services that is accessible on the first page of a site or easily accessible by email. (Source brooklyneagle.com)

California Voters to Decide on Sending Fewer Criminals to Prison
Twenty years ago, amid a national panic over crime, California voters adopted the country's most stringent three-strikes law, sentencing repeat felons to 25 years to life, even if the third offense was a minor theft. The law epitomized the tough-on-crime policies that produced overflowing prisons and soaring costs. Now California voters appear poised to scale back the heavy reliance on incarceration they once embraced, with a measure that would transform several lower-level, nonviolent felonies into misdemeanors punishable by brief jail stays, if that, rather than time in a state penitentiary. The referendum on Nov. 4 is part of a national reappraisal of mass incarceration. (Source nytimes.com)

UPS, FedEx Want Retailers to Get Real on Holiday Shipping
Last year, an estimated 2 million express packages due to be delivered Christmas Eve were left stranded on trailers and delivery trucks across the nation. Stores Resist Efforts to Rein In 11th-Hour Delivery Guarantees, Even After Last Year's Snafus. In terms of package deliveries, last Christmas was a perfect storm of shopper procrastination, bad weather, a compressed calendar and retailers that overpromised, resulting in millions of gifts that were too late for Santa. UPS is trying to persuade e-commerce companies to hold their big sales in mid-December instead of in the countdown to Dec. 25. Their challenge is convincing retailers to change their ways. Numerous retailers say they have no intention of staggering holiday promotions or rolling back their deadlines for guaranteed Christmas delivery. FedEx Ground is spending 90% of its $1.2 billion in total capital spending this year to expand capacity. FedEx is hiring 50,000 seasonal workers, an increase of 25%. UPS is spending $500 million to modernize and expand buildings, adding 6,000 new loading spots for its big brown vans and increasing seasonal hires by as much as 73% to 95,000 from last year's initial hiring projections. (Source wsj.com)

Retail Industry Adds 35,500 Jobs in September - Unemployment down to 5.9% According to the National Retail Federation's calculations, retail industry employment increased by 35,500 jobs in September, with upward revisions for July and August. Employment gains were seen in most retail categories with the exception of clothing and clothing accessories stores, which lost 3,000 jobs, and health and personal care stores, which lost 900 jobs. The U.S. Bureau of Labor reports the unemployment rate fell slightly to 5.9%, the first time it has been below 6% since July 2008. (Source nrf.com)

Total consumer electronics spending to hit $33.76B - up 2.5% for holidays

RadioShack reaches $590M refinancing deal

Walgreens reports $6.5 billion in sales for Sept. - up 9.4% from last year

Macy's and Bloomingdale's among first to accept Apple Pay later this month

Study: One-in-three shoppers make mobile purchases

Director of Loss Prevention job open for The Children's Place

Last week's most popular news article --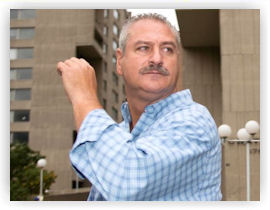 Former NYPD officer and winner of the NRF's 2010 "LP Case of the Year" Award busted after collecting $300K in disability benefits while working for luxury retailer Tourneau past decade A retired NYPD ​officer was arrested by ​federal authorities at his home yesterday morning​, accused of bilking the government out of more than $300,000 in Social Security disability benefits - while working the past decade as Director of Security for luxury watchmaker and retailer Tourneau. James Carson, 50, of Yorktown, NY, should not have been working anywhere after claiming a hernia​​ted disc and other back problems forced him to leave the NYPD in 1990 and collect disability payments. According to a statement from the U.S. Attorney's Office of NY, Carson has allegedly been working full-time as Director of Security for the retailer since at least 2004. Since 1990, he has collected $654,537 in Social Security benefits - including $306,431 while employed at Tourneau, prosecutors said. In order to prevent the Social Security Administration (SSA) from discovering that he was gainfully employed while claiming to be unemployed due to a disability, Carson took steps to conceal the income he was receiving from the company. Rather than get paid directly by Tourneau, Carson arranged for his compensation to be paid first to a corporation associated with his relative, and then paid from that corporation to Carson's relative as purported wages. He was released o​​n $600,000 bond and faces up to 20 years in jail. (Source justice.gov) (Source nypost.com)

All the News - One Place - One Source - One Time
The D&D Daily respects your time & doesn't filter retail's reality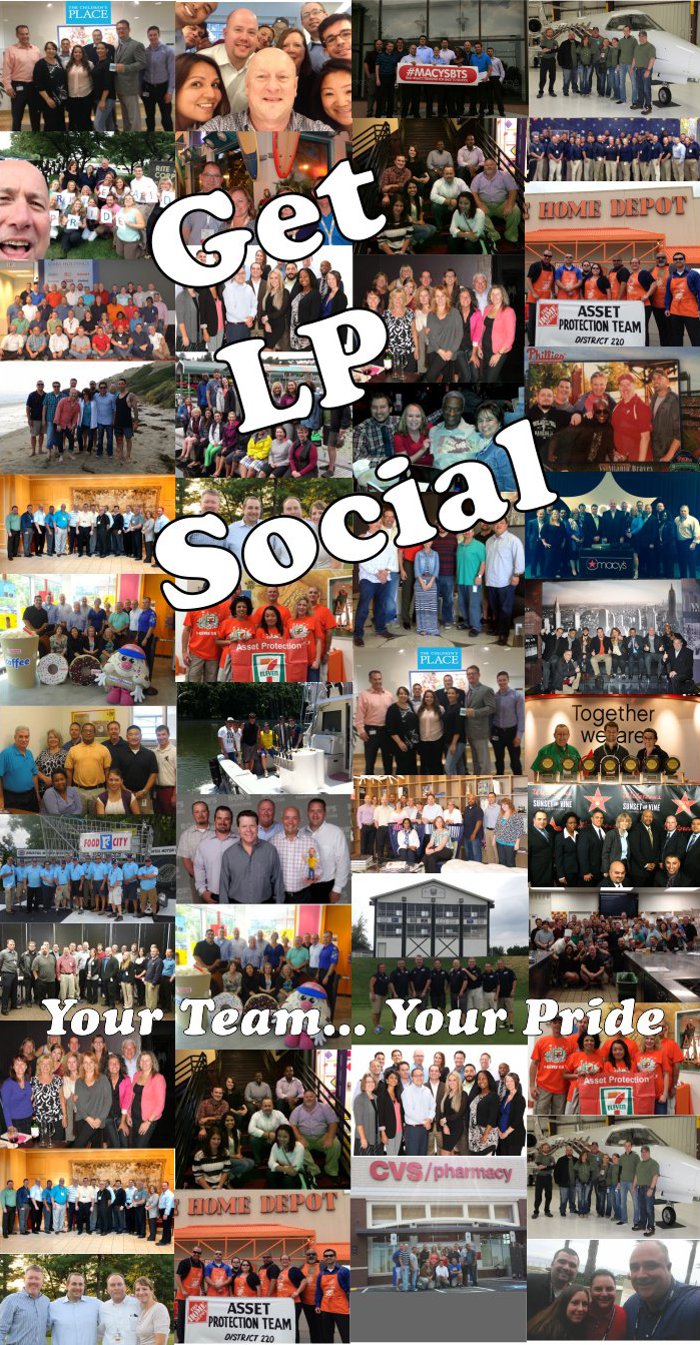 "Managing the Change Process"
Stan Welch, VP of LP, JCPenney

Stan Welch, LPC, VP of Loss Prevention for JCPenney, shares with us the top lessons he's learned throughout his long career as a leader in the LP industry. Over the last 19 years, Stan has been promoted six times with three different retailers, demonstrating his understanding in leading the "change process" that takes place whenever one changes jobs, gets promoted or deals with the fluctuations of the retail market. Learn how JCPenney has developed future leaders in its own LP team and the skills sought when selecting top talent.





Closing Remarks

Wrapping up the D&D Daily and LPNN's live broadcast from the NRF's LP Conference, MCs Joe LaRocca and Amber Virgillo reunite for an epic send-off from Ft. Lauderdale, Florida. Also hear final thoughts from Gus Downing, Publisher and Editor of the Daily, on this historical event - full of relevant, timely interviews, with information to help prepare you to lead tomorrow. Thank you to everyone who participated and helped make this great event possible, especially our sponsors!
Solution Providers, have a video or commercial you want to publish? Contact us.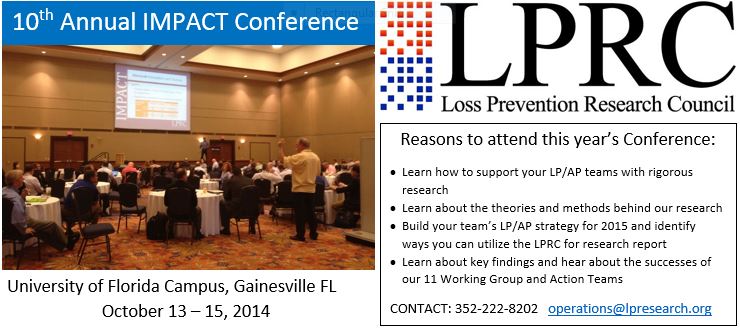 'Smart cards': Chipping away at credit card fraud
Smart cards are safer chiefly because they generate a one-time code for each transaction, thwarting thieves who use stolen account numbers to make counterfeit cards. Typically, cardholder names and numbers are pirated by hackers who break into payment systems — such as during the massive data heists at Target and Home Depot in the last year — or lifted by counterfeit card readers called "skimmers," and sold on the Internet. If the scammers who perpetrated the security breaches at Target and Home Depot had intercepted data from chip cards, they would not have been able to use the information to make fraudulent cards, said Randy Vanderhoof, executive director of the Smart Card Alliance, a New Jersey-based association of banks and payment companies. Still, smart cards have their limitations. The cards don't help prevent fraudulent purchases online, over the phone or through the mail (so-called card-not-present transactions) because those types of transactions don't generate secret security codes. And smart card technology does not stop thieves from making purchases with lost or stolen cards. (Source post-gazette.com)

Online ID Theft On The Rise, Consumers Falling Behind
A new nationwide survey shows that consumers continue to put themselves at risk of identity theft by ignoring simple protection tips like shredding personal documents, checking credit reports and locking mailboxes. But the report, along with recent eye-opening interviews with convicted ID thieves, reveal Americans are falling even further behind in the fight to protect their identities as scam artists go digital. The report, "Identity Theft: Who's at Risk?", shows Americans continue to ignore time-tested consumer protection tips that are known to help protect personal information from identity thieves. Americans are even less prepared for new high-tech attacks. Over one-in-three (35%) Americans have not set up online access to all of their bank/credit card accounts. It gets worse among older adults as more than four-in-ten (42%) of Americans age 50+ have not set up such access. More than four-in-ten (45%) of Americans admit to using the same password on two or more of their accounts. Almost half (49%) of Americans have not changed the password on their online bank account in the past six months. (Source digitaljournal.com)
"Fraud is not a person - it is a dynamic grouping of statistics that deviate from the norm."
Stuart B. Levine, CFI, CFCI
CEO, The Zellman Group & Zellman Fraudnet

Update: Saks ID Theft Ring, 8 charged now
Prosecutors say an identity theft and fraud ring used shoppers' stolen information to buy over $400,000 worth of designer shoes, handbags and accessories from Saks Fifth Avenue's flagship store. Manhattan District Attorney Cyrus Vance Jr. announced the case Monday. At least eight people are being charged. Vance says the ringleader obtained Social Security numbers and other personal information for over 20 Saks credit card holders. Prosecutors say the information was provided to four salespeople, who'd use it to look up account numbers and ring up the fraudulent sales of Chanel, Valentino and other designer items. They say other accomplices would allegedly pick up the items, posing as the shoppers. Prosecutors say some items were sold on the black market. Prosecutors credit Saks with initiating the investigation. The D&D Daily first reported this case on September 11, which you can read here. (Source abcnews.go.com)


Central Maine organized theft ring busted; $240,000 in cash seized State and federal authorities said Friday they've busted an organized theft operation involving hundreds of stolen items from Walmart stores in central Maine that were being sold through the online auction site eBay. The investigation started with the Walmart in Palmyra and mushroomed. Police said they seized stolen items from that Walmart store as well as stores in Bangor, Brewer and Ellsworth. Homes and a bank vault were searched Thursday in Bangor, Bucksport and Frankfort that resulted in the seizure of $240,000 in cash. Among the stolen items being sold on eBay were Star War Legos, Crest white strips, Nicorette gum, razor blades, animal flea and tick treatments and a 46-inch TV, police said. Police said information gathered from the searches in Bucksport and Frankfort later led investigators to Bangor, where search warrants were executed at a home and a pawn shop. Police said the organized criminal enterprise was run by a man from his home in Bucksport and a woman from her home in Frankfort. (Source centralmain.com)

Federal trial to start for Beaver County, PA man accused in Organized Retail Crime Operation Jury selection was set to begin today in U.S. District Court for the trial of a Beaver County man accused of paying thieves to shoplift merchandise at area stores, then selling the items at his booth at a popular Ohio flea market. Terry Sempf, 57, of New Brighton, was indicted in 2012 after an investigation by New Brighton police and an Allegheny County sheriff's deputy attached to an FBI task force. Between 2008 and May 2010, Mr. Sempf paid shoplifters to steal from retailers such as Walmart, then transported the items to the Rogers Community Auction in Rogers, Ohio, where he and his wife, Sherri, resold them, according to an FBI affidavit. The investigation began in 2010 when one of the thieves told police she had been stealing for Mr. Sempf for several years and agreed to cooperate. Police then set up a sting by buying numerous items from retailers, which they marked as evidence, and having her deliver them to Mr. Sempf as if she had stolen them. Authorities then traveled to the flea market, one of the largest in this part of the country, and bought the items they recognized being sold at a booth run by Terry and Sherri Sempf. Sherri Sempf has not been charged in the federal case. (Source post-gazette.com)


Victoria's Secret shoplifter stole $53000 worth of lingerie; 255 fraudulent returns at 37 stores A US woman who stole $53,000 worth of lingerie from Victoria's Secret shops has handed herself in after police launched a manhunt. Nathilia Hooks, 39, is alleged to have targeted stores with her massive scam for more than a year across Miami, Palm Beach and Orlando. The shoplifter reportedly used screwdrivers to remove anti-theft sensors from clothing and would then return items for refunds on her debit card. But her shady dealings were spotted when loss prevention fraud investigators at Victoria's Secret found multiple returns to her debit card and raised the alarm. Hooks eventually handed herself in after police issued a warrant for her arrest. She has been charged with retail theft, grand theft, organized fraud and money laundering, and was remanded in custody pending her court case. During her initial court hearing, Hooks did not speak but the prosecutor told the judge she pulled her fraudulent return scam at least 255 times over 18 months at 37 stores. (Source mirror.co)

Two N.Y. men accused of retail theft after Best Buy incident in Ferguson Twp, PA Two men were arrested after they allegedly stole electronics from Best Buy in Ferguson Township. Philip Post, 28, and Vito Cascio, 33, both of Brooklyn, N.Y., were both charged with retail theft after police said they stole three Sony camcorders and a Canon camera. The items are valued at almost $1,800. According to police, Post stopped at the store's security station and received a flier from a loss prevention associate as Cascio picked up the electronics. Cascio then ran out of the store, sounding the security alarm, and Post followed. The store then alerted police to the theft at 3:30 p.m. (Source centredaily.com)

Robbers hit 3 AT&T stores in Orlando, FL

Macedon, NY Police Chief: Heroin to blame for soaring Walmart shoplifting arrests

Do you have an ORC case to share? Publishing it educates the LP & retail community
which might fuel even more jobs and funding.
Share your ORC news and help the industry grow


Two Shoplifting suspects open fire inside San Leandro Walmart early Monday when confronted by Loss Prevention - LP grabbed gunman and saved lives Shoppers at a San Leandro Walmart huddled in the back of the store just about midnight as one of two suspected shoplifters opened fire inside the store just as it was closing. Witnesses said two men tried to steal items in the store and were met by loss prevention officers. The suspects then opened fire. One man was taken away in an ambulance, but the nature of his injuries wasn't immediately known. Lt. Rick DeCosta said the two men were arrested on charges of attempted homicide and robbery. Officers are now looking for a third "person of interest." (Source sfgate.com) (Source nbcbayarea.com)
Best Buy robber in Bellevue, WA uses pliers to steal phone, slash worker Police say the suspect used pliers as the means to clip the cable for the phone. The pliers were also used in the attack, according to police. In the surveillance video, the man in a camouflage Seahawks cap, can be seen at about 8:30 p.m. on August 24. He spent about 10 minutes roaming the store and looking in different departments. Then he was flanked by two employees when he tried to steal a laptop. Surveillance video shows him run, drop the laptop, snip away a phone with pliers, try to grab the laptop off the floor -- and then run away. (Source kirotv.com)

Duluth, GA Police dodge chainsaws during high speed pursuit of burglary suspects A high speed police chase between two thieves and a police officer had the sergeant dodging chainsaws in the middle of North Road in Duluth, Georgia. Duluth Police are working to enhance the video to get a better look at the faces of the two men caught on camera throwing stolen chainsaws at a police car. They were seen leaving Howard Brother's hardware around 1:30 a.m. on Monday. An officer heard the store's alarm and investigated. He chased the minivan to North Berkeley Lake Road. They drove on the road side of the roadway across Pleasant Hill Road and tossed the three chainsaws and a weed-eater. (Source ksdk.com)


Smash-and-grab suspects flee after robbery attempt in northeast Houston Thieves tried to pull off a smash-and-grab-type robbery Saturday morning at a Shell station in northeast Harris County. It happened on Tidwell and East Sam Houston. A clerk called 911 around 4am this morning, saying he had locked himself in the bathroom because someone in a white truck was ramming the front of the store. When police arrived, they found the window and front of the store damaged and a damaged ATM machine still on-scene. The suspect had taken off empty-handed. (Source abc13.com)

Over 1 million counterfeit goods seized in EU
Up to 1.2 million counterfeit goods and 130 million cigarettes were seized during an international joint customs operation coordinated by the European Anti-Fraud Office (OLAF). The European Commission in a statement Monday said the operation, code-named REPLICA, targeted the import of counterfeit goods by sea. These checks uncovered a wide array of bogus goods including cigarettes, perfumes, car and bicycle spare parts, toys, fashion accessories and electric devices. (Source kuna.net)
Kay Jewelers, Bay Street Emeryville, Emeryville, CA the victim of a Grab and Run of over $7500 in merchandise

University of Georgia DB Shaquille Jones arrested for shoplifting, dismissed from Georgia's freshman team

Two University of Oregon basketball players arrested in shoplifting case
---
● AT&T - Orlando, FL - Armed Robbery
● Beecher's - Dubuque, IA - Armed Robbery - hit twice in a week
● Carpenters 5&10 - Morgantown, WV - Armed Robbery
● Discount Corner - New Orleans, LA - Armed Robbery
● Food Lion - New Bern, NC - Burglary - 2 suspects arrested
● Myrtle Grocery - Brooklyn, NY - Armed Robbery - Shots fired
● NTB - St Louis Co, MO - Burglary
● Puffs N Pics - Hazleton, PA - Armed Robbery
● Sack N' Save - Chillicothe, OH - Armed Robbery - suspect arrested
● Speedy's Tires - Lake Worth, FL - Armed Robbery
● Stop a Minit - Anderson Co, SC - Armed Robbery
● Verizon - Champaign, IL - Armed Robbery
● Vons - Ventura, CA - Armed Robbery
● Waffle House - Mount Pleasant, SC - Armed Robbery
● Weis Market - Camp Hill, PA - Robbery






Sony announces IPELA ENGINE EX full HD bullet camera with dual lighting SYSTEM

SNC-VB632D Day/Night IP Camera to be Demonstrated at ASIS 2014, Atlanta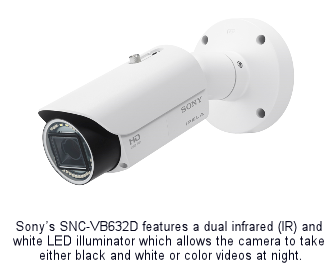 PARK RIDGE, N.J. - Sony Electronics has announced the company's latest outdoor IP camera, the SNC-VB632D. It is a full HD infrared bullet camera with a dual lighting system featuring an infrared (IR) illuminator and a white LED illuminator. The camera can be configured to automatically switch from IR black and white mode to LED color mode when motion is detected, enabling it to generate clear video under dark conditions in either black and white or color.

"Having both illuminators integrated into the camera is a unique feature that saves users money on equipment and installation," said Kenichi Mori, director of marketing and product management for Sony Electronics' Security Systems Division. "Other IP cameras have just one type of lighting, so users who want both IR and white LED options need to purchase and install a complementary lighting system."





Read more here.




| | | | |
| --- | --- | --- | --- |
| Job Opening | Company | Location | Origination |
| Group VP of LP | Retained Search | New York, NY | Gus Downing |
| Director of LP | Performance Food Group | Richmond, VA/Denver, CO | Performance Food Group |
| ORC Investigations Mgr | The Home Depot | Atlanta, GA | The Home Depot |
| Regional Director, AP | Rite Aid | NY Metro, NY | Rite Aid |
| Corporate Investigator | Confidential | San Francisco Bay, CA | Confidential |
| DC LP Manager | Brookstone | Mexico, MO | Brookstone |
| National Account Manager | Vector Security, Inc | TBD | Vector Security, Inc |
| LP Agent | JONS Markets | Los Angeles, CA | JONS Markets |
| Bilingual AP Specialist | Bi-Lo Holdings | Miami, FL | Bi-Lo Holdings |
| AP Associate | Ralph Lauren | Orlando, FL | Ralph Lauren |
| LP Investigator | Lamps Plus | Chatsworth, CA | Lamps Plus |
| LP Investigator | Tom Thumb | Dallas, TX | Safeway |
| | Confidential | Northeast | Downing & Downing |
Limited Time Only - Post Your Multi-Unit LP jobs for FREE - Learn More Here



Today's Daily Job Postings from the Net - Appearing Today Only
View our Internet Jobs Archives here

| | | | |
| --- | --- | --- | --- |
| Job Opening | Company | Location | Origination |
| AP Manager | BJ's Wholesale Club | Springfield, PA | BJ's Wholesale Club |
| LP Supervisor | JC Penney | El Centro, CA | JC Penney |
| LP Supervisor | JC Penney | Saint Cloud, MN | JC Penney |
| LP Supervisor | JC Penney | Saint Albans, VT | JC Penney |
| LP Specialist | Kroger | Vinton, VA | Kroger |
| LP Specialist | Kroger | Blackburg, VA | Kroger |
| Dept Mgr LP & Safety | Lowe's | Greensboro, NC | Lowe's |
| LP Manager | Neiman Marcus | Paramus, NJ | Neiman Marcus |
| AP Manager in Training | Walmart | Ames, IA | Wal-Mart |
| AP Manager in Training | Walmart | North Huntingdon, PA | Wal-Mart |
| AP Manager | Sam's Club | Woodridge, IL | Wal-Mart |
| AP Manager in Training | Walmart | Demopolis, AL | Wal-Mart |
| AP Manager in Training | Walmart | Eufaula, AL | Wal-Mart |
| AP Manager in Training | Walmart | Jackson, MS | Wal-Mart |
| AP Manager in Training | Walmart | York, PA | Wal-Mart |
| AP Manager in Training | Walmart | Parkesburg, PA | Wal-Mart |
| LP Manager Hrly | Kmart | Oxon Hill, MD | Sears Holdings Corp |
| LP Manager Hrly | Sears | Chico, CA | Sears Holdings Corp |
| LP Manager | Kmart | Jersey City, NJ | Sears Holdings Corp |
| LP Manager | Sears | Winston Salem, NC | Sears Holdings Corp |
| AP Team Leader | Target | Kearney, NE | Target |
| AP Team Leader | Target | Scottsdale, AZ | Target |
| ETL Asset Protection | Target | Las Vegas, NV | Target |
| ETL Asset Protection | Target | Harvey, LA | Target |
| Director of LP | The Children's Place | Secaucus, NJ | The Children's Place |
| | | | |

Kenneth Switzer was promoted to District Loss Prevention Manager for Beall's Outlet.
Patrick Rohr was named Regional Loss Prevention/Operations Manager for Sears Hometown and Outlet Stores, Inc.
Brian LeViner was named Asset Protection Specialist for Bi-Lo Holdings.
Stuart Rosenthal was named Key Account Manager for Alpha High Theft Solutions.






Managing People from 5 Generations
People from older and younger generations are working side by side now and it's up to you, the boss, to decide whether the environment will be one of productivity or stress. Here are some tips on how you can encourage employees of different generations to share their knowledge and skills. (Experiment with teams)

How Great Leaders Use Anger
When anger takes hold it can be dangerous unless you use it wisely. Anger can be an asset and a powerful tool in productivity but it can be costly when it controls your actions. In order to wield your emotions constructively, use these tips. (Feel your emotion)


Last week's most popular articles--

The Secret to Rocking Your Next Presentation Having trouble coming up with a way to make your presentation more effective and engaging with the audience? A question could do just the trick. A well-timed questions can build intrigue and help calm your nerves. Use these tips to figure out what kind of question to use and when to use them. (Ask "What if?")

How to Command a Room Without Saying a Word Just as your voice can be powerful, so can not saying a single word. Your charisma can help you demonstrate your dominance over a room, and your body language can allow others to see your intentions. In order to exert the most influence upon others, find out first what your presence is saying. (Unconscious signals)
Developing your verbal skills and focusing on your specific word usage to convey messages is incredibly important for any successful executive. However, developing your ability to listen and hear what they're saying is just as important and in some cases may be even more so. It's great to be able to articulate in a manner that demonstrates your subject matter expertise, but it's even better if you can mold it and change it on a dime based on what you're hearing and seeing. And if you're too busy talking, you may just miss the entire conversation and say something that doesn't even fit. Active listening requires focus and attention and, as Abraham Lincoln said, "Better to remain silent and be thought a fool than to speak out and remove all doubt."


Just a Thought,
Gus Downing



Post Your Tip or Advice! Click Here

Please make sure to add d-ddaily@downing-downing.com to your contact list, address book,
trusted sender list, and/or company white list to ensure you receive our newsletter.
/

www.downing-downing.com / ADVERTISE WITH THE DAILY