National Business Emergency Operations Center (NBEOC) has now been activated
To hold daily coordination calls, in conjunction with FEMA Regions 4, 3, and 2 in response to Hurricane Matthew
The next call will be held on Thursday, October 6, at 1200 hrs. EDT to share/update situational awareness from Local/State and FEMA Regional liaisons. This is also an opportunity to hear from our partners regarding employee wellness needs, business continuity issues, and any supply chain impacts that may be affecting your organization as a result of Hurricane Matthew and its potential impact to states along the east coast.

Next call 12 noon EST See call in numbers below. Additionally; to view the NBEOC Situation Room dashboard any time regarding (Hurricane Matthew) via Adobe Connect at: https://fema.connectsolutions.com/hurricanematthew/.

Feel free to call in to track the situational reports as this storm may impact your business in the path of Matthew;
NBEOC Coordination Call

Hurricane Matthew

Daily @ 1200 hrs. EDT

NBEOC Members,

The National Business Emergency Operations Center (NBEOC) will hold daily coordination calls, in conjunction with FEMA Regions 4, 3, and 2 in response to Hurricane Matthew.

The next call will be held on Thursday, October 6, at 1200 hrs. EDT to share/update situational awareness from Local/State and FEMA Regional liaisons. This is also an opportunity to hear from our partners regarding employee wellness needs, business continuity issues, and any supply chain impacts that may be affecting your organization as a result of Hurricane Matthew and its potential impact to states along the east coast.

We have activated the NBEOC Situation Room (Hurricane Matthew) via Adobe Connect at: https://fema.connectsolutions.com/hurricanematthew/. This dashboard provides the most up to date situational awareness information available from the FEMA Regions and Headquarters and has a chat room function to send questions to us.

Teleconference Dial In: 1-888-857-6931 - PIN: 2132353


NBEOC Coordination Call - AGENDA

1. Introduction/Overview: Rob Glenn - Director, Private Sector Division
2. NOAA Weather Update: NOAA LNO to FEMA HQ (TBD)
3. Situational Update Provided By: FEMA Private Sector Liaisons for Region 4 (Mr. Phil Strouse), Region 3 (Ms. Stephanie Pyle), and Region 2 (Mrs. Fritzmarie Cesar)
4. What are the key issues that the Private Sector is currently facing? This will help us validate the ongoing priorities that the NBEOC will continue working on.
5. Open Comment period for Private Sector Partners.
6. Closing Remarks: Rob Glenn - Director, Private Sector Division
7. Next Scheduled Call: Friday October 7, @ 1200 hrs. EDT

We will continue to keep you posted with relevant and timely information as this situation evolves; in the interim, please do not hesitate to reach out regarding questions, concerns, or capabilities. NBEOC members can reach us at fema-nrcc-nbeoc@fema.dhs.gov

Florida Gov. "This Storm Will Kill You"
Millions on the Move as the Southern East Coast Evacuates
A Time When LP Stands Out
As all the retailers emergency operations centers kick into high gear, the Loss Prevention industry in many cases becomes the retailer's first responders.

Marvin Ellison, CEO of JC Penney, and former EVP of Operations for Home Depot, and a former VP of AP for Home Depot once said, "Hurricane Katrina is when Home Depot's Asset Protection team truly stood out from the entire organization and proved themselves and were the first ones who helped aid the communities and stores during Hurricane Katrina. They proved themselves not just to Home Depot but to all the communities they served."

With thousands of stores up and down the Southern East Coast closed, and tens of thousands of employees evacuating, we're facing days of closed stores, billions lost in sales and countless damaged stores. The LP teams will be one of the first groups along with the operators to check on how the stores and employees fared this storm.

The stories to come over the next few days will show how we made it through and the dozens of retail emergency operations centers now in action will undoubtedly save lives and reduce the impact. Our thoughts and prayers are with all of them and may all the preparation and expertise truly make an impact, as everyone focuses on saving lives and minimizing destruction.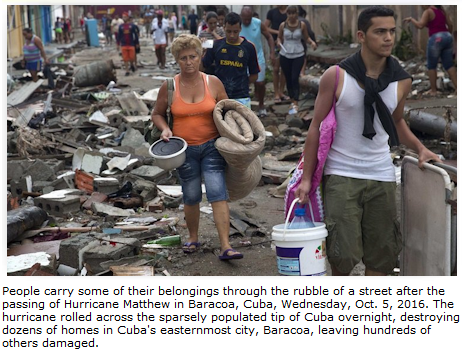 Hurricane Matthew: Home Depot, Lowe's Activate Command Centers
Home Depot and Lowe's have put emergency plans in motion as Hurricane Matthew makes its way toward the East Coast.

The slow-moving Category 3 hurricane, which already clobbered Haiti, Cuba and the Bahamas, began forcing evacuations in Florida on Wednesday. The governors of Florida, Georgia, North Carolina and South Carolina all declared states of emergency, warning residents to prepare for the oncoming storm. Home Depot and Lowe's, the two largest home-improvement retailers in the U.S., have begun preparations to stock their stores with emergency supplies.

Home Depot, which has stores across the eastern seaboard, in Puerto Rico and the Virgin Islands, activated its disaster command center on Wednesday, Home Depot spokesperson Stephen Holmes told FOXBusiness.com. The disaster command center brings supply chain, merchandising and human resources operations on the same floor. Personnel are essentially working around the clock to move products into affected areas.

Home Depot runs a Florida-based distribution center dedicated to hurricane response. The facility is stocked with generators, bottled water, tarps, batteries and flashlights, plus chainsaws and other tools. The location of the hurricane distribution center allows Home Depot to quickly move supplies around the southeast.

"Our stores will stay open as late as they safely can, and open as early as they safely can," Holmes said.
Home Depot last activated its emergency operations during the August floods in Louisiana.

Lowe's also has an emergency command center in Wilkesboro, N.C., for storm preparation and response. Karen Cobb, a spokesperson for Lowe's, said the Mooresville-based company established the command center after Hurricane Hugo in 1989.

The command center is staffed 24/7 and has tracked Hurricane Matthew since it formed. Lowe's works closely with FEMA and state offices of emergency management, Cobb added.

Lowe's, which has 202 stores from Florida to Massachusetts, shipped extra truckloads of products to retail locations in the southeast. Water, plywood, sump pumps, generators and sandbags are in high demand. Distribution centers in Florida, Georgia and North Carolina have additional emergency supplies like shop vacs and five-gallon buckets ready to go.

Cobb said the safety of Lowe's employees and customers is the company's main focus, and stores will follow guidance regarding evacuations and curfews.

All Home Depot and Lowe's stores have backup generators, allowing the stores to open as soon as possible during power outages. foxbusiness.com

39 Killed - 12 Million Under Hurricane watches & warnings
Southeast U.S. braces for potentially 'catastrophic' Hurricane Matthew
Hurricane Matthew, the fiercest Caribbean storm in nearly a decade, slammed into the Bahamas on Thursday and intensified as it barreled toward the southeastern United States after killing at least 39 people, mostly in southern Haiti, on its northward march.

The center extended its hurricane warning area farther north into Georgia and more than 12 million U.S. residents were under hurricane watches and warnings, according to the Weather Channel.

Roads in Florida, Georgia and North and South Carolina were jammed and gas stations and food stores ran out of supplies as the storm approached, carrying with it strong storm surges, heavy rain and sustained winds that accelerated overnight to about 125 miles per hour (205 kph).

The damage could be "catastrophic" if Matthew slammed directly into Florida, Governor Rick Scott warned, urging some 1.5 million people in the state to heed evacuation orders.

If you're reluctant to evacuate, just think about all the people who have been killed," Scott said at a news conference on Thursday. "Time is running out. This is clearly either going to have a direct hit or come right along the coast and we're going to have hurricane-force winds."

The four U.S. states in the path of the hurricane, which was 215 miles (346 km) southeast of West Palm Beach at about 8 a.m. EDT (1200 GMT), declared states of emergency, a move empowering their governors to mobilize the National Guard.

Schools and airports across the region were closed on Thursday and some hospitals were evacuated, according to local media. Hundreds of flights were canceled in and out of Miami, Fort Lauderdale and Orlando, Florida, industry website Flightaware.com said early on Thursday. reuters.com

Hurricane Matthew Strengthens as It Heads Toward Florida
Florida Activates 2,500 National Guard
The storm is forecast to strengthen, possibly to a category 4 hurricane, as it approaches Florida's coast Thursday night through Friday night, the center said.

The center predicted heavy rain, strong winds and storm surges along the U.S.'s southern East Coast. A hurricane warning, already in effect for much of Florida's eastern coast, was extended northward to Altamaha Sound, Ga., and a hurricane watch has been extended northward to South Santee River, S.C.

More than 1.5 million Floridians are in areas designated for either mandatory or voluntary evacuations, stretching from the Fort Lauderdale area in the south to the Jacksonville area in the north. Mandatory evacuation orders are focused on portions of that coastline, from Palm Beach County to Nassau County.

The governor urged residents in areas under evacuation orders to depart immediately. "There are no excuses. You need to leave," he said. "Are you willing to take a chance to risk your life?

Mr. Scott said he was concerned about Palm Beach, a wealthy barrier island that is likely to be the first portion of the state to be hit hard by the storm. The area could experience winds of 100 to 150 miles an hour, which he said could "completely wipe out neighborhoods."

Millions of residents are expected to lose power.

Mr. Scott said he had activated an additional 1,000 National Guard members to help prepare for the storm, bringing the total to 2,500. In addition, he said he requested an emergency declaration from President Barack Obama that would cover 26 Florida counties. Such a declaration opens the way for supplemental federal disaster assistance such as equipment or evacuation help, according to the FEMA website.

Southern U.S. states took no chances. Governors of Florida, Georgia and the Carolinas declared states of emergency.

Mass evacuations of coastal communities in South Carolina were set to continue, Gov. Nikki Haley said at a news conference Wednesday morning. She closed government offices and canceled schools across much of the state, and urged people leaving the coast to drive at least 100 miles inland.

U.S. airlines widened the lists of airports that might be affected by the storm.

American later added the Orlando, Fla., airport to its list for planned cancellations. The carrier said it would scrub all arrivals and departures there after 5:30 p.m. EDT on Thursday, will operate no Orlando flights Friday, and plans to resume limited service Saturday morning. wsj.com

Using Technology to Manage Hurricane Matthew's Impact on Supply Chains
Logistics experts note that weather-related disruptions could delay shipments on a broader scale
As Hurricane Matthew gained strength off the coast of Florida, local and regional retailers are bracing for a negative impact on business. And while logistics experts note that weather-related disruptions could delay shipments on a broader scale, supply chain management software can help manage omnichannel operations.

Retailers could see supply chain delays over the next few days. They noted that shipments could be rerouted, or just held in place.

Robust supply chain management software "can help retailers and manufacturers plan for severe weather, and reroute materials to make sure orders make it to the distribution centers or stores in time for the busy holiday season."

Without undermining the severity of these extreme weather conditions, it is critical that retailers are equipped to bounce back as fast as possible to not only protect the business, but support the people in the affected area and local economy. "An OMS enables omnichannel retailers to source from inventory distributed across their entire network." wwd.com

FEMA Sets up at Fort Bragg; Post Prepares for Recovery Operations
A team will coordinate receiving tractor-trailers full of commodities - blankets, generators, water, food and cots - to divvy up and roll out to communities in need across North Carolina, South Carolina and Virginia. The tractor-trailers are expected to arrive at Fort Bragg on today.

"We're watching the path of the storm," said Mary Hudak, a spokeswoman for FEMA's southeastern region. "We're poised and planning to be able to respond quickly."

Fort Bragg has long been a site for command operations. The installation has assisted FEMA for at least the past 10 years, including for humanitarian missions after the earthquake in Haiti.

Officials plan to meet Thursday to finalize their hurricane response plans, which could include opening shelters, McCollum said.

"We're ensuring the mission of Fort Bragg can continue," McCollum said. "Fort Bragg will continue to train, sustain, mobilize and rapidly deploy forces." emergencymgmt.com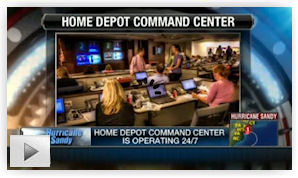 How Home Depot's Asset Protection Team Led the Way During Hurricane Sandy
Kicking into operation during Hurricane Sandy in 2012, Home Depot activated an emergency response team structured to make quick decisions and ensure the company responded effectively to the communities they serve, their associates, their customers, and their stores. Marvin Ellison, then EVP of Home Depot and former asset protection executive himself, stated at an NRF LP conference a few years ago, asset protection continues to lead the way in Home Depot's response. With 45 asset protection volunteer teams of four executives each located throughout the U.S., Home Depot activated eight volunteer teams of four AP executives each in October of 2012. Traveling into the storm areas, these 32 asset protection managers focused on helping close down and re-open the affected stores. Read more here.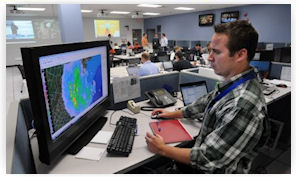 How Walmart's Emergency Operations Center Keeps Store Shelves Stocked During Major Storms
At Walmart's Bentonville, Arkansas, headquarters, the company's disaster response center has a staff of 50 that - during events like 2012's Hurricane Sandy - operates much like an incident command center set up by first responders, though with a different goal. An in-house meteorologist works with specialists in everything from energy and transportation, to inventory and communications, to make sure stores stay open as long as possible and reopen as soon as possible. Walmart uses its predictive analytics not just to keep stores well stocked with emergency supplies ahead of storms like Sandy, but to "backfill" distribution centers with what the company knows customers will need afterward. wired.com

When Disaster Strikes:
Lessons from Logistics at Home Depot and Waffle House

Don't Wait For Disaster To Strike! How To Build A Business Continuity Plan Now

Oct. 12 Webinar: Emergency Preparedness- The What, The How, & Why It Should Matter

Director Loss Prevention for Rexall drug stores in Mississauga, Ontario, Canada
Reporting to Executive Vice President, Stores, You will be responsible for driving and developing the Loss Prevention strategy for Rexall to reduce shrinkage and reduce risk of internal and external theft. Serves as the business leader responsible for the development, implementation, and management of the organization's corporate loss prevention, strategy, and programs to support Rexall strategic imperatives: personnel, process and technology. linkedin.com

450 Rexall and Rexall Pharma Plus locations are supported by 8,600 staff, all dedicated to providing exceptional service and care in 180 communities across Canada. Rexall is a member of the Katz Group of Companies, a privately-held organization that is proudly Canadian-owned and operated. rexall.ca

Walmart cutting back on new U.S. store growth - growing e-commerce side

Ascena Retail restructures; some execs to leave

Target debuts it's two-level 45,000-sq.-ft. NYC store


September Comp Store Sales
L Brands comp's up 3%

Quarterly Same Store Sales Results
Yum Brands Q3
KFC comp's up 4%, U.S. up 6%, system sales up 7%
Taco Bell comp's up 3%, systems sales up 5%
Police Bust Multi-Million Dollar Indian Vishing Ring
India arrests 772 over US call centre $55M scam
Mumbai police have smashed a sophisticated international vishing operation which could have netted ringleaders as much as $7.5 million from US victims who thought they were calling from the IRS.

Police have detained over 700 and arrested 70 staff members at nine fake call centers in the Thane suburb of the city and seized hundreds of servers, hard disks, laptops and other equipment as well as documentation to help with their investigation.

They were tipped off by a disgruntled employee of one of the call centers, sources told local media.

It is believed that members of the gang based in the United States obtained contact details for the victims from the darkweb.

Staff back in Thane would then call up these targets pretending to work for the IRS and claim the victim had outstanding taxes or fines to pay. This was ordered to be paid through online pre-paid cash cards, to help muddle the money trail.

Staff are said to have been heavily coached to speak with an American accent, and handed a six-page script to use in their vishing attempts.

Manere said the yearlong scam involved running fake call centres which sent voice mail messages telling US nationals to call back because they owed back taxes.

Those who called back and believed the threats would fork out thousands of dollars to "settle" their case, he said on Thursday.

Some victims were also told to buy gift vouchers from various companies, and hand over the voucher ID numbers which the impostors then used to make purchases, Marere said.

The scam brought in more than $150,000 a day, Marere said without giving a total sum. If the scam netted that amount daily, it would have made almost $55 million in one year.

Police in the US are now apparently hunting members of the gang based over there, and their counterparts in India have claimed that the operation may also extend to the UK and Australia. aljazeera.com infosecurity-magazine.com

Information sharing still a heavy lift
Cooperation on sharing cyber threat information between the public and private sector is essential, government officials at this week's Cambridge Cyber Summit said. But they admit there are good reasons for mistrust on the private side.

At the Cambridge Cyber Summit this week, held at MIT's Kresge Auditorium and sponsored by MIT, The Aspen Institute and CNBC, several of them stressed that effectively countering the level and sophistication of cyber threats to the nation's financial, economic and political system is going to require more sharing between the public and private sectors.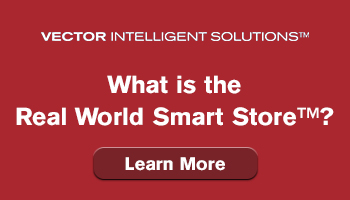 "Collaboration" and "cooperation" were mentioned frequently.

This is nothing new in the online security world. It has been discussed at IT conferences for well over a decade. It has been a goal of government for that long as well, and Congress, after a number of failed attempts, passed the Cyber Information Sharing Act (CISA) late last year.

Still, stubborn resistance remains among many in the private sector.

Government officials at the event, ranging from Admiral Michael S. Rogers, commander of US Cyber Command and director of the National Security Agency (NSA), to FBI Deputy Director Andrew McCabe, Deputy Secretary of the Treasury, Sarah Bloom Raskin and John Carlin, assistant attorney general for national security, acknowledged that there is mistrust of government in both the general public and private industry, thanks in part to multiple revelations of government surveillance, ranging from former NSA contractor Edward Snowden to this week's report about Yahoo allegedly allowing government screening of its email traffic.

But they say both the private and public sectors would benefit, at all levels of society, from increased information sharing. csoonline.com

Security vs. privacy: The endless fiery debate continues
There was general agreement at this week's Cambridge Cyber Summit at MIT that it is imperative to find a balance between the often-competing needs of national security and individual privacy. But there was no agreement on what that balance would look like.

The intractable nature of the "privacy vs. security" debate, in a world where the internet is a tool for criminals, spies and terrorists as well as for billions of law-abiding citizens, was on full display during Wednesday's Cambridge Cyber Summit at MIT.

Not surprisingly, it didn't get resolved.

All agreed that there needs to be a "conversation" about how to "balance" the two, and that to achieve it will require more effective cooperation between the public and private sectors. csoonline.com


Jonathan Shimp, VP, Risk Mgmt., Louis Vuitton; Gabe Esposito, Dir. Security, LP & Business Continuity, Verizon Wireless; Bob Moraca, VP of LP, National Retail Federation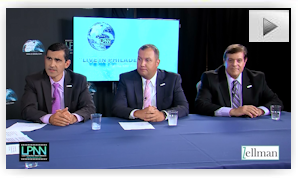 The NRF ORC Investigators' Network was established a number of years ago to help facilitate ORC networking around the country. In this video, you'll learn about the revitalized direction of the group from two of its Co-Chairs: Jonathan Shimp, VP, Risk Management, Louis Vuitton, and Gabe Esposito, Director of Security, LP & Business Continuity, Verizon Wireless; along with Bob Moraca, VP of LP, NRF. Learn about the network's plan to leverage existing regional ORCAs, support underserved markets, and help drive resources at the national level.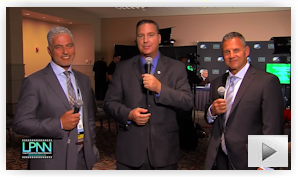 USS' Adel Sayegh, President & CEO, and Claude Verville, Chief Operating Officer, join Joe LaRocca to discuss the latest in cutting-edge retail technology, the meaning behind their "Listen, Solve, Deliver" motto, and how an LP practitioner can get their CEO's attention in this LPNN Quick Take.
Feds Charge Two In Lizard Squad Investigation
The U.S. Justice Department has charged two 19-year-old men alleged to be core members of the hacking groups Lizard Squad and PoodleCorp. The pair are charged with credit card theft and operating so-called "booter"or "stresser" services that allowed paying customers to launch powerful attacks designed to knock Web sites offline. krebsonsecurity.com

Risky ZIP codes: Where e-commerce billing and shipping fraud occurs
Eudora, Kan., isn't just home to 6,378 people. It is also home to both the two riskiest shipping ZIP codes through the first six months of 2016, according to a new Experian report.

Nationwide, e-commerce fraud increased 15% compared with the same time last year, Experian says. Three states in particular-California, Florida and New York-are magnets for both shipping and billing fraud, with those three states accounting for 52% of all e-commerce shipping fraud and 44% of all e-commerce billing fraud.

Shipping states are associated with criminals committing fraud (the address where purchased goods are sent), and billing states are associated with fraud victims (the address of the purchaser), Experian says.

E-retailers that know where fraud occurs can add a layer of verification when assessing the risk of whether an online order is legitimate, according to Experian, which analyzed millions of e-commerce transactions to calculate attack rates using "bad transactions" in relation to the total number of transactions for the first half of the year.
According to Experian, the top 10 riskiest
billing ZIP codes in the U.S. are:
The top 10 riskiest shipping ZIP codes are:
• Houston, 77036
• Eudora, Kan., 66025
• Eudora, Kan., 66025
• Miami, 33195
• Miami, 33192
• Miami, 33192
• Miami, 33166
• Miami, 33166
• Homer, Alaska, 99603
• Nettleton, Miss., 38858
• Miami, 33195
• Winchester, Ill., 62694
• Winchester, Ill., 62694
• South El Monte, Calif., 91733
• Central Lake, Mich., 49622
• Central Lake, Mich., 49622
• Miami, 33136
• Elizabeth, N.J., 07201
• Harrington, Del., 19952
• Houston, 77036 internetretailer.com
Biometrics, Blockchain and Social Are the Future of ID
Online fraud is on the increase, but the good news is emerging technology can protect digital identities.

Every minute, fraudsters steal more than $35,000 by pretending to be someone else. That amount hasn't changed much in recent years. But something else has-more theft is happening in the digital, rather than physical, domain.

The likely cause? Improved security in card-present transactions. That sounds counter-intuitive, but consider the effects of EMV, the underlying standard for payment cards with built-in chips that authenticate transactions.

Three technologies-biometrics, social analytics and blockchain-show promise for payment processing.

Biometrics. Because user IDs and passwords are fairly easily compromised, firms are moving towards biometrics, the technologies that authenticate people through fingerprint, retina, voice or face recognition. This removes the motivation for thieves to hack into central servers in search of personally identifiable information.

Social Analytics. It turns out that social behaviors often correlate with personally identifiable information. This raises the possibility of authenticating customers by studying their social footprints to verify their identity.

Blockchain. Blockchain records immutable transactions in a distributed digital ledger, shared among many parties. Those parties can authenticate one another via universal identifiers secured within the distributed ledger. Combined with identity verification, blockchain offers greater control over personal information. paymentssource.com

Amazon is driving 80% of e-commerce growth for publicly traded web retailers
Shootings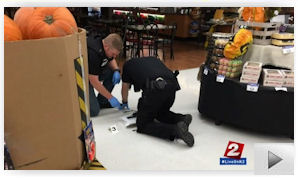 Hazel Dell, WA: Authorities Arrest gunman in Wal-Mart shooting
The Clark County sheriff's department has identified the gunman in a Wal-Mart shooting as 35-year-old Shaun Michael Sprague of Gillette, Wyoming. Sprague was booked Wednesday into Clark County Jail on a charge of first-degree assault. Authorities say Sprague opened fire inside a Wal-Mart in southwestern Washington state early Wednesday morning. No one was hurt in the shooting just north of Vancouver. Deputies responded to the store after getting a report of an active shooter just before 7 a.m. The store was open at the time of the shooting. katu.com

Husband filled with angst, waits for wife inside Walmart during shooting

Employees receive active shooter training day before gunman opens fire in Wash. Walmart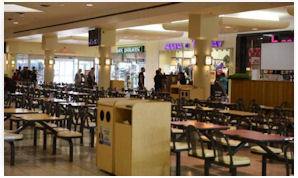 Grande Prairie, AB, CN: 4 more men charged in connection with Grande Prairie mall shooting
Four more men have been charged after a shooting at Prairie Mall in Grande Prairie, Alta. that injured three people Sept. 15. Following a fight in the food court, a single shot was fired. That one bullet seriously injured one man and caused minor injuries to two innocent bystanders, RCMP said. The mall was put on lockdown and evacuated after the shooting. RCMP said they believed the shooter and the initial victim knew each other. globalnews.ca

Robberies & Thefts
Worcester, MA: Police investigate string of CVS robberies
For the third time in just over a month, Worcester police are investigating a robbery at a CVS pharmacy. On Wednesday morning, police responded to a CVS on Park Avenue, for a report of an armed robbery. A man in a hooded sweatshirt approached a clerk, and presented a note demanding Percocet pills, police said in a statement. The note stated that he had a weapon, but one was never shown during the incident, the clerk told police. The suspect, described as about 5 ft. 7, and weighing about 150 pounds, fled the store. bostonglobe.com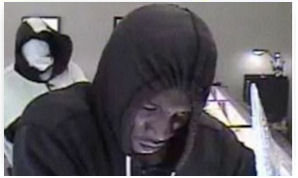 Memphis, TN: Police release pics in $200,000 Wolfchase Galleria Armed Robbery
After releasing three suspects who authorities thought robbed a jewelry store at Wolfchase Galleria, Memphis police are now asking the public for help in finding three different men in the incident. Police released surveillance pictures of the three suspects accused of robbing Reeds Jewelers on Oct. 2. Investigators said the suspects smashed jewelry cases with a small sledgehammer, taking 16 Rolex watches, valued at $200,000. This is at least the second heist of that same jewelry store in the past three years. commercialappeal.com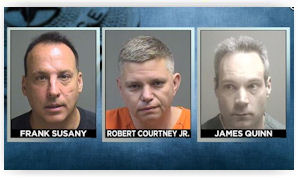 Youngstown, OH: Feds accuse three Valley men of jewelry and coin shop Burglaries
Three Ohio men have been indicted for conspiring to transport explosives that could be used to crack safes. The U.S. Attorney announced on Wednesday that Frank Susany, Jr., Robert Courtney and James Quinn are charged with receipt and transportation of explosive materials, conspiracy and operation of an apparatus to interfere with the transmission of communications and signals. Susany, Courtney and Quinn, from February through April 2013, conspired to receive and transport explosive materials that could be used to crack safes at jewelry stores and coin shops. Prosecutors allege that Susany, Quinn and Courtney would break into jewelry stores and coin stores to steal valuable items; that the money obtained by selling the stolen items would be used to buy explosive materials; and that once they obtained the explosive materials, they would use the materials to crack safes at other jewelry stores and coin shops in the Youngstown area. wfmj.com

UK: Police pledge to make more arrests after Hanley Beaverbrooks armed raid; $500,000 of merchandise stolen
Police hunting for the raiders who escaped with $500,000 worth of watches after smashing their way into a city centre jewellers' store are planning to make more arrests. The warning comes as a seventh man has now been charged in connection with the March raid The latest defendant - 28-year-old Romanian national has been charged with the Beaverbrooks burglary as well as one count of conspiracy to commit burglary at jewellers across the country. stokesentinel.co.uk

Albany, GA: Family Christian book store employee arrested for thefts
Ricky Ricardo Royal was arrested last night and charged with five counts of felony computer theft, refund fraud. walb.com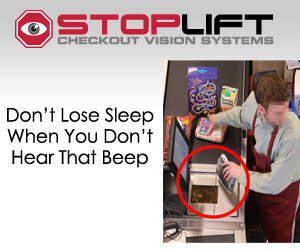 Carter County, TN: Subway employee/ burglar clocked in, used personal security code to grab cash

Whitwell, TN: Woman indicted on 1st degree Murder / Arson charges in fatal Valley Pawn Brokers Robbery

Walmart customer robbed at gunpoint overnight, police chase and catch suspects

Zales in the Gateway Mall, Lincoln, NE reported a Distraction Theft, merchandise valued at $625

UK: Australia: Oakleigh South: Knife-wielding gang hold up terrified Woolworths staff

UK: Manchester: Thousands of Dollars in Jewelry and Electronics targeted in Smash and Grabs; 2 teens Arrested

UK: Australia: Police team up with retailers to crackdown on self checkout theft

Canada: Georgetown Canadian Tire gun theft concerns safety advocate

Canada: Police arrest 19 people in drug raids in and around Montreal; tied to vehicle theft ring