Brian Fox was promoted to Corporate Asset Protection Operations Senior Manager for Cabela's. Brian was previously Corporate Asset Protection Manager - Operations for Cabela's. Prior to that, he worked as Regional Loss Prevention Manager for Charming Shoppes, Area Asset Protection Manager for Circuit City and Regional Loss Prevention Manager for Bachrach Clothing. Brian is a graduate of Western Illinois University. Congratulations, Brian!


LPRC's 2014 IMPACT Conference - Day Three Update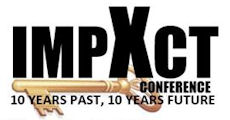 In just three days at Impact X, there has been an incredible amount of collaboration with all of the members, working groups and action teams in attendance. Day Two wrapped up with fireworks with an hour-long session that allowed participants and LPRC scientists to interact with a panel of 4 offenders. Kyle Grottini, Research Scientist for the Loss Prevention Research Council, conducted a panel discussion with the offenders, providing invaluable insight into the mind of a true offender. In response to a question, Offender 4 responded with "That would shut down my whole operation, if you had my picture on the receipt or at the register during a transaction."

After meetings yesterday the working groups and action teams have finalized their specific directives and goals for 2015. This morning, Kyle Grottini presented research and results from nine key studies that were conducted by the LPRC team.

Submitted by Garret King, Cam Connections, Inc.
For more information on how to become a member of the LPRC
email operations@lpresearch.org or call Jessi at 352-222-8202.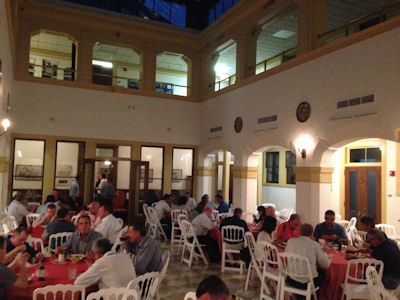 (Pictured Left) Cam Connections-sponsored BBQ last night for attendees of the conference.
(Pictured Right) Kyle Grottini, research scientist for the LPRC, presenting results from nine
key studies at the conference this morning.


Holiday Season for Cybercriminals, Too - Higher Sales Volume and Expansion of Omnichannel Means More Fraud Retailers look forward to the holiday season, when most of them make the bulk of their sales. With that heightened shopping activity comes increased risk as cybercriminals ramp up their efforts to steal store data. Retailers need to be vigilant against attacks on their payment systems, but must keep transactions as quick and easy as possible, lest they lose impatient consumers, said Aaron Press, director of payments and e-commerce for Lexis Nexis Risk Solutions. Higher sales volumes can compensate for a lot of fraud losses, so some retailers tweak their systems to make it easier to process sales during the holidays, even though they know the bad guys are ramping up their attacks, Mr. Press said. A recent LexisNexis survey on the true cost of fraud found every $1 in fraud in 2014 is actually costing merchants $3.08, up from $2.79 in 2013. Merchants, on average, lost 0.68% of their revenue to fraud, up from 0.51% in 2013. The increases are due in part to the increased number of fraud attempts and the additional number of payment channels used to transact mobile sales, the survey said. While the average value of a successful fraudulent transaction fell to $114 in 2014, down from $155 in the previous year, the number of attempted fraudulent transactions rose 61%. Overall, existing card fraud cost merchants $11.1 billion in 2013, up from $8 billion in 2012, the survey found. In addition to a greater number of ever-more-sophisticated attacks from cybercriminals, these new sales channels and new payment methods are adding to the challenges merchants face in fighting fraud. (Source wsj.com)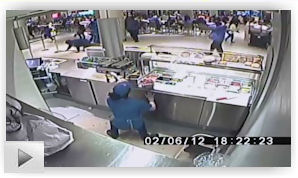 Toronto CN: Security cameras captured Eaton Centre shooter 'dozens and dozens and dozens' of times, court hears It may go down as the most meticulously documented crime in Canadian history: A shooting in a busy mall on a bustling summer night caught in minute detail on camera after camera after camera. From the time Christopher Husbands entered Toronto's Eaton Centre - a tourist magnet smack in the middle of downtown - on June 2, 2012 until the time he ran out less than an hour later, he was tracked. Cameras caught him coming in. They showed him buying skates. They saw him pull a gun. They watched him kill two men. Husbands has pleaded not guilty to two counts of first-degree murder and five others of aggravated assault linked to the shooting that night. (His bullets also wounded five bystanders). His lawyers admit he pulled the trigger. But they deny he planned to kill anyone that day. On Tuesday, the second day of his trial, Husbands watched passively from the middle of the courtroom as jurors watched clip after clip of the shooting and its aftermath. For a time, he doodled on a notepad. Occasionally, he looked back into the gallery, where his father sat on one side and relatives of his victims on the other. (Source nationalpost.com)

West Virginia woman accuses Best Buy of discriminating against her friend
A Kanawha County woman is suing over claims she and a friend were refused service at a Best Buy store over race. Tera Ross filed a lawsuit Aug. 18 in Kanawha Circuit Court against Best Buy Co. Inc. and William Holman, citing malicious insults. According to the complaint, Ross - who is white and Native American - joined companion Christopher Lewis, who is black and a plaintiff in a related action previously reported in The West Virginia Record, to buy a gaming system at the Best Buy in South Charleston on Feb. 7, when Holman, a manager at the store, refused to complete the transaction and forced the pair to leave, following them out of the store while uttering racial slurs at Ross' companion. "Holman, along with store security, acting in a discriminatory and racist manner, then forced Mr. Lewis and Ms. Ross to leave the Best Buy store and followed them out of the store," the complaint states. "Holman uttered racially discriminatory and insulting words directly to Mr. Lewis that amounted to vituperative epithets or racial slurs. "More specifically, in refusing to serve Mr. Lewis and Ms. Ross and while forcing Mr. Lewis and Ms. Ross to leave the story, defendant Holman told Mr. Lewis that Mr. Lewis was 'nobody,' who he didn't have to serve, and that Mr. Lewis should 'go back to the hood where he belonged.'" The defendants are accused of unlawful public accommodation discrimination and statutory insulting words actionable under West Virginia law. (Source wvrecord.com)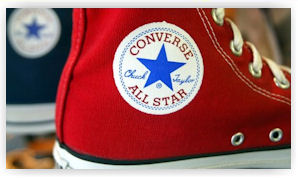 Converse sues Walmart, H&M, other retailers over copycat sneakers The maker of the iconic "All Star" sneakers is suing 31 retailers and manufacturers, including Wal-Mart (WMT) and H&M (HNNMY), for selling copycat shoes. Other defendants named by Converse include Kmart, Skechers, Aldo Group and Ralph Lauren. It wants them to pay compensation for trademark infringement and unfair competition. Converse, which is owned by sportswear giant Nike (NKE), unleashed the legal onslaught Tuesday, filing cases with the U.S. district court in New York and the International Trade Commission. The shoes - also called Chuck Taylors by enthusiasts - have appeared in classic movies. Sylvester Stallone sported them in Rocky, and John Travolta kicked around in them in Grease. (Source cnn.com)

Gap to Add 63,000 Jobs for Holiday Season
Gap Inc. plans to add 63,000 jobs for the holiday season, the retailer said Tuesday. The positions will be throughout the company, including the company's associated websites. This is the first time Gap has disclosed its seasonal hiring figures. Holiday hiring is a strong indicator of holiday sales. The International Council of Shopping Centers projected hiring at shopping centers to rise 7.3% with holiday sales increasing about 4% to $488.6 million for the period that typically begins on Black Friday, the day after Thanksgiving. (Source wsj.com)

NRF tackles negative perception of retail jobs, launches 'Retail Jobs Week'
The state of retail jobs has gotten plenty of press lately, but not for the rosiest reasons: Fast-food workers in dozens of cities went on strike in September in an effort to call attention to low wages in the industry. Unpredictable work schedules have come under fire for creating instability for retail employees and their families. The Supreme Court heard arguments last week in a case in which Amazon.com warehouse workers say that they should be paid for the 30 minutes they spend waiting in line for a security check before they leave the facility for the day. As these stories have piled up, the industry's biggest advocacy group, the National Retail Federation, believes that lawmakers and the broader public increasingly have negative perceptions about retail employment. And so the NRF is fighting back, launching a campaign this week to try to change those views. During a campaign it has dubbed Retail Jobs Week, NRF is set to release research that it says will demonstrate the impact of the industry's jobs on state and regional economies. (Source washingtonpost.com)

Container Store Bets on $50,000 Retail Worker
The Container Store sells customers the dream of an orderly life in the form of Elfa shelving systems and color-coordinated file boxes. Amid a debate over the U.S. minimum wage, the home-organization retailer is working equally hard to sell investors on the idea that paying front-line workers well - nearly $50,000 annually - is good for business. The Coppell, Texas-based retailer's chief executive and chairman, Kip Tindell, says the company's pay structure results in higher productivity. (Source wsj.com)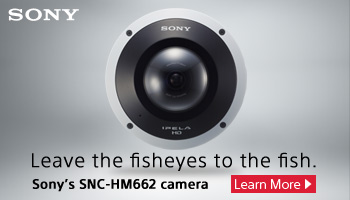 Retail Sales Drop 0.3% in September Sales at specialty stores fell in September, while department store sales remained flat, in line with with weak overall retail sales, which declined last month, the U.S. Department of Commerce's monthly report showed Wednesday. Sales at apparel and accessories stores fell a seasonally adjusted 1.2 percent to $21.1 billion last month, while sales at department stores remained flat at $14 billion. General merchandise stores, a category that includes discounters and department stores posted a 0.2 percent increase to $55.9 billion. In the overall economy, retail sales fell 0.3 percent to $442.7 billion, falling steeper than many economists had predicted. (Source wwd.com)

Widespread - 80,000 Safety Issues Identified at Bangladesh Clothing Factories
"We have found safety hazards in all factories," Brad Loewen, the Accord's chief safety inspector said in a statement on Tuesday. The Accord for Fire and Building Safety in Bangladesh is seeking remedial action after identifying more than 80,000 safety issues. (Source wwd.com)

Security vendors claim progress against Chinese group that hacked Google
A group of security companies say a collaborative effort has helped counter several hacking tools used by a China-based group most known for provoking strong condemnation from Google four years ago. The companies, which include Cisco, FireEye, F-Secure, iSIGHT Partners, Microsoft, Tenable, ThreatConnect, ThreatTrack Security, Volexity, Novetta and Symantec, said their efforts have led to a better level of protection in their products against the hacking tools used by the group. How long the effort will stymie the hackers remains to be seen. (Source csoonline.com)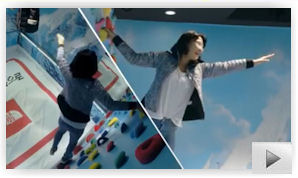 North Face Store's floor disappears, forcing startled shoppers to climb on the walls Shoppers in Korea got quite the scare as they unassumingly browsed the goods in a The North Face store recently. As part of a stunt that was put together by The North Face and South Korean marketing agency Innored, unsuspecting customers were forced to put their survival instincts to the test when the floor below them suddenly started giving way, all in the name of the brand's motto, "Never Stop Exploring." While people casually shopped, the racks of clothing suddenly began rising to the ceiling and the floor started to shift, eventually disappearing into the walls and forcing customers to either hang on to the rock-climbing holds or fall into a padded pit. A North Face jacket attached to a wire then dropped from the ceiling, hanging in the middle and kicking off a timer, challenging customers to climb the wall and leap to snatch the dangling item. A few people freaked out, others just looked straight-up confused. Either way, the reactions were pretty hilarious. (Source complex.com)

Signet Jewelers CEO resigns - names COO Mark Light as new chief
In a surprise announcement, Signet Jewelers Ltd., the largest jewelry retailer in the U.S., U.K. and Canada, said that its president and COO, Mark Light, will take over as CEO on Nov. 1. He will replace Signet's current chief, Michael Barnes, who is resigning from his position and from Signet's board of directors to "pursue opportunities closer to his home in Dallas," effective Oct. 31. Barnes joined Signet in 2010 as CEO designate, taking the reins of the company in January 2011. He spearheaded Signet's acquisition of smaller rival Zale Corp in February 2014. (Source chainstoreage.com)

Sears Canada names interim CEO
Ronald Boire, who has served as chief merchandising officer at Sears Holdings as well as president of both Kmart and Sears, has been named the acting CEO at Sears Canada. (Source theglobeandmail.com)

American Apparel to make bond payment, as CEO subsides
The retailer will pay about $13 million due on company bonds today, sending a positive signal that it is dealing with its financial issues. (Source bloomberg.com)

Study: Dollar General has lowest prices - 3rd year in a row

Whistleblowers Win $3.9 Million in Boeing Fraud Case
Apple Pay to launch this week - turning iPhones into credit cards


International Association of Interviewers
Presenting Webinar Tomorrow
| | |
| --- | --- |
| WHO: | Anyone conducting general loss interviews! |
| WHEN: | Tomorrow - Thursday, October 16 at 3 p.m. EST |
| WHERE: | Webinar from the International Association of Interviewers (IAI) |
| WHAT: | "Leveraging Risk Surveys to Support General Loss Interviews and Meet Investigative Challenges" |


Presented by Dennis Joy, M.A., from General Dynamics Information Technology

Free for IAI Members or $75 to join and attend the webinars for free for a year!