The 2017 Security 500 Rankings - Retail Sector Top 22 (Connected Commerce)
Conducted by Security Magazine
Which security programs are taking the lead? These 500 enterprises have been ranked through metrics to determine the forerunners in 17 sectors.

The 2017 Security 500 Rankings
Retail (Connected Commerce)

1. Wal-Mart Stores, Inc.
Kenneth Senser, Sr. VP of Global Investigations, Security & Aviation & Travel

2. eBay
Jim Fussell Senior Director, Global Safety & Security

3. Starbucks
Garrett Petraia, VP; Chief Security Officer; Global Security

4. AMAZON*
Michael Cava, Chief Security Officer

5. L Brands
John Talamo, Senior VP of LP & Safety Services

6. Under Armour
Fred Bealefeld, VP; Chief Global Security Officer

7. Abercrombie & Fitch
Shane P. Berry, Group VP of AP

8. Ascena Retail Group, Inc
Brian Bazer, VP, AP & Safety

9. Brinker International
Bill Heine, CSO

10. Big Y Foods
Mark Gaudette, Director of LP

11. Yum Brands
Steven Antoine Director, Global Assets Protection

12. VF Corporation*
Justin Cullinan, Head of Global Security

13. Ralph Lauren Corporation
Scott Lancaster, Senior VP; Chief Information Security & Privacy Officer

14. The Wendy's Company/Arby's Group
Chris Manning, Director of LP, Safety & Security

15. Costco*
Steven Dean, Director of Security

16. CVS Caremark
Frank Price, VP; Chief Information Security Officer

17. Art Van Furniture
Michael F. Case, Director of LP

18. Staples
Brett Wahlin, Senior VP; Chief Security Officer

19. Kohl's Corporation*
Randy Meadows, Senior VP of Loss Prevention

20. The Kroger Co.*
Mike Lamb, VP of Loss Prevention

21. Safeway*
Kathleen Smith, VP of AP

22. Things Remembered
James Baumgart, Senior Manager of Loss Prevention

securitymagazine.com
The 2017 Security 500 Methodology

Three Retail Executives Make SSN's Honor's List
Security Systems News honors '20 under 40' End User Class of 2017
The Continued Merging of Physical Security & IT
Security Systems News is excited to introduce and honor its "20 under 40" End User Class of 2017, made up of the next generation of security professionals leading the industry today.

Each of these winners shares a passion for what they do, as well as a thirst for knowledge of the industry, new technologies and professional development.

A new theme for this year, and one that reflects what is going on in the industry today, is the focus on IT, specifically information security and cybersecurity.

There was always a separation between IT and physical security, but it is important for us to be working together for oversight and collaboration," Amanda O'Loughlin, security supervisor for Crane Currency, pointed out. O'Loughlin sees "continued development in that area of collaboration between physical security and IT" as everyone tries to stay one step ahead of hacking and data breaches, especially with remote and mobile access becoming more prominent in security.

With physical and information security merging, many in this year's class pointed to the increasing importance of data, from securing it to mining it for actionable info.

Matt Cain, senior investigator-Corporate Security for Verizon, is excited about the potential of predictive analytics and the use of data.

Dave Harben, enterprise leader of asset protection, Ascena Retail Group, also highlighted analytics-more specifically prescriptive analytics-as an up-and-coming technology, one that will help people to be more efficient. "You can get a lot of data from very different data pools, and you get a lot of information, and it gives you the ability to react very quickly," he said.

Brady A. Phelps, physical security supervisor, Grant County Public Utility District said, "I think that each and every physical security professional is going to have to open up to the idea that they're going to have to be cybersecurity professionals as well."

SSN will be honoring all of its "20 under 40" honorees at a special reception during its TechSec Solutions conference, an event focused on new and emerging technologies in the physical security space. TechSec will be held in Delray Beach, Fla., Feb. 26 and 27, 2018.

Matt Cain, 38, Senior investigator-corporate security, Verizon, New York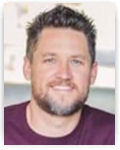 "Originally, I wanted to be in law enforcement but I took a position in LP catching shoplifters while going to college and never looked back," he explained. "The more I learned about the industry, the more I learned I had a niche and I moved up very quickly."

At Verizon, Cain works with a team of investigators in the company's Great Lakes Market, covering approximately 300 stores in nine states.

In the area of new and exciting technology, Cain said he has always been interested in predictive analytics and the use of data.

Looking to the future, he thinks there will be "quite a few changes in order to keep up with new technologies such as facial recognition, etc.," he noted. "I'm also interested to see how the Internet of Things (IoT) world plays a part in how things are integrated."

Dave Harben, 35, Enterprise leader of asset protection, Ascena Retail Group, Pataskala, Ohio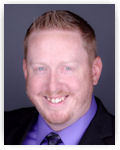 As the enterprise leader of asset protection for Ascena Retail Group, Dave Harben works with a team to oversee a total of 4,800 stores.

Ascena has eight different brands: dressbarn, maurices, Justice, Lane Bryant, Catherines, Ann Taylor, Loft, and Lou & Grey. "Each brand had their own asset protection and loss prevention security department," Harben said, and in January 2017 Ascena decided to streamline the process. "Now, we cover all of the brands. ... Most of our time has been [spent] pulling data together on what each brand was doing specifically and rebuilding a new AP program for a $7 billion company."

Harben highlighted analytics-more specifically prescriptive analytics-as an up and coming technology, one that will help people to be more efficient.

Armando Martinez, 32, Regional loss prevention manager-Midwest, Bob's Discount Furniture, Manchester, Conn.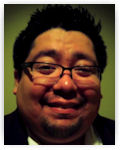 In his current role at Bob's Discount Furniture, Armando Martinez is responsible for "driving our loss prevention program in 21 retail stores in Illinois, Indiana, Wisconsin and Missouri, conducting audits, store investigation training, store safety, and security of our buildings, for example" he said. He also manages and maintains the company's loss prevention case management and audit management systems, as well as its website.

Since Martinez joined Bob's Discount Furniture in late 2015, the company has grown from 64 to 89 stores.

"I have helped to open 21 of those stores here in the Midwest," he said. "So I have had the opportunity to play a heavily involved role in [the] planning and coordinating of our security systems in those new facilities and creating the roadmap for future buildings."

A tech enthusiast, Martinez said it is exciting to see how far CCTV has come. "When I started in loss prevention 10 years ago, I was working at a store changing VHS tapes out of a VCR every day, and today we are tapping in remotely to NVRs from our home and viewing locations from anywhere," he explained. securitysystemsnews.com

NEW Whistleblower Case
Mattress Firm Files Suit Alleging Multi-State Real Estate Fraud, Bribery Scheme
800 Stores - Shell Companies - 'Inner Circle' of Developers - $40M
Accusing a host of real estate companies and executives, including its nationwide real estate broker, of a multiyear scheme that involved inflated store rents, bribes, high-priced gifts and kickbacks from developers. The company claims the scheme may have affected more than 800 stores nationwide.

Houston-based Mattress Firm is suing Colliers International's Atlanta office, Colliers International Senior Vice President Alexander Deitch and two of the retailer's former in-house real estate executives - Bruce Levy and Ryan Vinson - for allegedly steering Mattress Firm stores to locations with leases well above market rates.

It alleges in the lawsuit that the trio was responsible for some 1,500 new stores during their time leading Mattress Firm's real estate efforts, as well as hundreds more lease renewals.

Mattress Firm tapped Deitch in 2010 to help expand its retail empire. According to a lawsuit filed in Harris County, Texas, Oct. 30, Deitch, Levy and Vinson were the primary influence on the retailer's real estate decisions, from where to open and close stores to construction budgets.

The arrangement helped Deitch become one of Colliers' top producers, Mattress Firm claims in the suit. The retailer also accused Colliers of being negligent and overlooking Deitch's "improprieties" since it reaped commissions from the arrangement.

Sources tell Bisnow Deitch was fired this past week. A link to his biography on the firm's website has been disabled, but his office phone still identifies him as being there.

Thomas said the company was tipped off to potential wrongdoing in 2016 by an unidentified party outside of Mattress Firm. Levy and Vinson were allegedly fired last year as a result of a preliminary inquiry, he said.

In the lawsuit, Mattress Firm details an alleged nearly decade-long, multilayered scheme principally controlled by Levy and Deitch, with the knowledge of Vinson. Mattress Firm accused Deitch and Levy of using a series of shell companies to "secretly own" numerous properties that housed new Mattress Firm stores, along with the help of an "inner circle" of developers who concealed their equity interests.

Those developers also allegedly paid bribes and kickbacks to Deitch, Levy and Vinson to secure a "large number of [Mattress Firm] leases," charge above-market rents and secure leases lasting longer than typical for a Mattress Firm store.

Editor's Note: Has your retailer worked with this firm? bisnow.com

The $85M Insider ORC
"The Girls" - "The Guys" & "The Lookouts" at Pilot Flying J Truck Stops
Two Sets of Books - Defrauding "Unsophisticated" Truckers
2nd Day of Trial - 14 Pled Guilty - 2 Got Immunity - 4 Being Tried
The four out of twenty involved facing trial in Chattanooga are former Pilot President Mark Hazelwood, former vice president Scott "Scooter" Wombold and two former saleswomen, Heather Jones and Karen Mann. Their lawyers said in opening statements that they should not be found guilty by association and that they didn't knowingly commit illegal acts.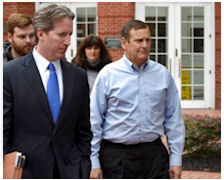 But prosecutors allege that that the two executives were at meetings and copied on correspondence about the scheme and that the more junior sales representatives served as "lookouts" and a first line of defense if trucking customers became suspicious about not receiving their rebates they expected.

The government's first witness was Janet Welch, a former Pilot employee who pleaded guilty early in the investigation. Welch testified that she worked in the Knoxville headquarters with defendants Mann and Jones, and that together their colleagues they were known as "the girls," who supported "the sales guys" who operated around the country.

Welch said it was her role to do the paperwork on the deals struck with trucking company customers, and detailed how two sets of books were kept at Pilot: one with the prices that the customers thought they were getting, and another with the higher prices they were actually being charged.

Welch explained that there were two major types of arrangements with the trucking companies made to entice them into buying their fuel at Pilot. One was calculated in terms of "cost plus," or the wholesale price of diesel plus an agreed-upon number of cents per gallon. The other was "retail minus," or a certain number of cents discounted off the posted prices at truck stops.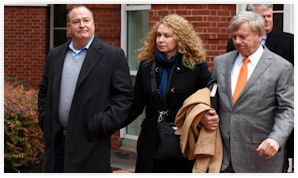 Assistant U.S. Attorney Trey Hamilton on Tuesday guided Welch through a series of internal documents that she said showed how she was instructed to change the rebates that trucking customers thought they were getting in the internal billing system. The point, she said, was "to make the customer think they were getting a price lower than they really were."

Pilot ultimately agreed to an $85 million settlement with most of the defrauded customers as well as a $92 million penalty to the government.

Editor's Note: Wonder if one of the two or even both who got immunity were whistleblowers? All it takes is one to get jilted - upset - short changed etc. islandpacket.com

Lubbock, TX: Target Vacuum Cleaner Thief suing Target for $10 Million
because LP Agent used Jiu Jitsu to stop him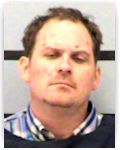 A Lubbock man is suing a Target for $10 million claiming he was assaulted by an employee after authorities say he was caught shoplifting. Kelton Arthur claims in his lawsuit that he was tackled by a Target store employee in July of 2016. The employee says Arthur was trying to steal a vacuum.

The lawsuit claims the employee knocked Arthur from behind which caused his injuries. The employee then "attacked" Arthur as he was lying on the ground, the suit continued.

A police report indicates Arthur stole merchandise from the store and tried to run away. The employee "placed his hands" on him to keep him from leaving but Arthur turned around and "bit him on the arm." According to the report, the suspect tried to "gouge" out the employee's eyes but he was able to control the suspect until officers arrived. Neither men needed to go to the hospital.

The employee said his skills in Jiu Jitsu very well might have saved his life and prevented others from getting hurt. A grand jury indicted Arthur for robbery but in September of this year, Arthur pleaded guilty to the lesser charge of theft. He was sentenced to one day in jail. kxan.com

New Industry Model - Precedent-Setting
Nike Signs First Ever Watchdog Group Contract
Right to Inspect Overseas Factories
In what may become a precedent-setting contract, Nike has agreed to give a watchdog group the right to inspect working conditions in overseas factories that make Husky apparel for the University of Washington.

Many other colleges and universities around the country are expected to follow the model contract that the UW has negotiated, said Rod Palmquist, a former UW graduate student who was part of the negotiating team.

At issue was Nike's refusal to allow a watchdog organization, the Worker Rights Consortium (WRC), to inspect the factories where it makes clothes.

Nike sells millions of dollars worth of college-branded gear throughout the country, in stores like the UW Bookstore, to sports fans. Under the contracts, each college and university gets a cut of the proceeds for gear that features that university's logo.

A student-led group, United Students Against Sweatshops (USAS), was behind the push to renegotiate the contract. Nationally, USAS has staged protests outside Nike stores around the country to draw attention to the issue, and in the spring, dozens of students showed up at a UW Regents meeting to push for a change to the contract that would allow the watchdog group entry to the factories.

Under the terms of the contract, Nike must withdraw orders from a factory if workplace violations are discovered and the company is unable to get the factory to agree to a remediation plan, Palmquist said. seattletimes.com

U.S. cargo thefts up in volume, down in value in Q3 2017
The average loss value per incident in the third quarter fell 17 percent from the previous quarter to $117,137 amid a 24 percent increase in the number of theft incidents, according to data from Sensitech United Technologies.

A total of 160 thefts of cargo occurred in the United States during the third quarter of the year, with 57 of the incidents occurring in July, 56 in August and 47 in September, according to a new analysis by Sensitech United Technologies, the firm formerly known as FreightWatch Intl.

Just one theft valued at over $1 million was recorded in the third quarter, compared with four for Q2 2017 and five in Q3 2016.

Building and industrial materials accounted for 19 percent of total thefts in the previous quarter with an average value of $66,418. Tying for second on the quarterly theft list were the food & drinks and home & garden categories, which each logged 18 percent of total thefts. Electronics came in as the fourth most stolen product type at 10 percent, with a higher than usual average value of $459,721, which was a 48 percent increase over Q2 2017, Sensitech said.

Among the categories of electronics stolen, the primary target was televisions (44 percent), according to Sensitech data. americanshipper.com

Southern Imperial and FFR Merchandising Join Forces as siffron


Southern Imperial has recently announced its joining with FFR Merchandising, under the siffron brand. The siffron brand reflects the strength of the combined businesses that, together, possess the ability to deliver improved service levels, broader product selection, and increased manufacturing sourcing options. Read more in today's Press Release column below.

Dollar Tree Wining in Dollar Express Court Fight
Trademark Counts Stay Alive In $156M Dollar Stores Suit
Delaware judge declined Wednesday to prune four trademark-related claims from an 18-count, more-than-$176 million Dollar Tree Inc. suit against failed discount chain Dollar Express Inc., citing reasonable arguments that Dollar Express violated limited-use rights. law360.com

Plainfield, IL: Amazon faces $28,000 fine over death at warehouse
Amazon is facing a $28,000 state fine over safety violations from when a worker at a suburban Indianapolis warehouse was killed when a forklift fell on him. The Indiana Department of Labor's order says Amazon didn't provide adequate training and safety procedures weren't followed before the Sept. 24 accident at the company's Plainfield distribution center. Authorities say 59-year-old Phillip Terry of Indianapolis was fatally crushed when a forklift's lift fell on him while he was doing maintenance work on it. indystar.com

Violence Has Increased & The South Tops The List
FBI: Police Officer Felonious Deaths Up 60%
A total of 118 law enforcement officers were killed in the line of duty in 2016, according to the FBI's annual Law Enforcement Officers Killed and Assaulted (LEOKA) report released last week. Of those deaths, 52 were accidental and 66 were felonious.

Both are a significant increase from 2015 when 45 officers died accidentally and 41 were feloniously killed in the line of duty.

Additionally, 57,180 officers were assaulted in the line of duty, with nearly 30 percent of those officers being injured in the incidents and an average of 157 officers assaulted per day and a 10% increase from 2015.

The 60% increase in officers being murdered in the line of duty and the increase in daily assaults towards law enforcement should have law enforcement leaders concerned says Law Officer Columnist and SAFETAC Trainer Travis Yates.

The 66 felonious deaths occurred in 29 states and in Puerto Rico with the south proving to be the most deadly for law enforcement with thirty felonious deaths. In addition, 17 occurred in the West, 13 in the Midwest, four in the Northeast, and two in Puerto Rico. Police ambushes reached a two decade high in 2016 with 17 officers ambushed and killed by suspects.

Editor's Note: Virtually everyone in Loss Prevention has seen an increase in violence in the stores nationwide and here's the proof. With the south being the most dangerous - which lines up with both our robbery rates and ORC activity. No surprise there. But sadly this is the proof that indeed violence has escalated. lawofficer.com

Delaware Food Industry Council Hosts Successful First Retail Theft Symposium
Submitted by James Cosseboom, Manager, Investigations and Corporate Asset Protection, Ahold USA, Inc.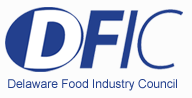 On Wednesday, November 1, 2017 the Delaware Food Industry Council held its first Retail Theft Symposium in Newark, Delaware. There were approximately one hundred (100) attendees representing a variety of retailers and law enforcement.

Delaware State Police Colonel Nathaniel McQueen made opening remarks to welcome the attendees. Also in attendance and making presentations from the Delaware State Police were Corporal Christopher Sutton, Captain Michael Reader and Troop 6 Commander Matt Cox.

State Senator Bryan Townsend spoke to the group about a proposed Homeless Bill of Rights and addressed myths of the proposed legislation. He also engaged in a Q&A session with attendees.

Lou Mola of Wawa and Jim Cosseboom of Ahold Delhaize gave a presentation on current ORC and Retail fraud trends. Stefanie Mangiante of CVS Health and Delaware State Police Detective Chris Hevelow presented a case study on a recent ORC investigation in Delaware.

Deputy Attorneys General AJ Roop of the Crime Strategies section and Nathan Barillo, the Dedicated Retail Prosecutor also engaged in discussion with the group about frustrations and possible solutions to common issues.

Following the symposium the group made plans to have quarterly meetings to continue the momentum started and possibly turn this symposium into an annual event.

Thanks to DFIC Executive Coordinator Julie Miro-Wenger for pulling this very successful event together.

Walmart Pay primed to surpass Apple Pay mobile payments in U.S.

Sears may sell off 140 more stores to fund pensions for two years

Panera Bread Acquiring 304 locations Au Bon Pain


Quarterly Results

Kohl's Q3 comp's up 0.1%, net sales flat
Party City Q3 brand comp's down 1.2%, retail sales up 4.7%, wholesale sales down 6.1%. total sales up 0.6%
SpartanNash Q3 Retail Segment comp's down 2.5%, consolidated net sales up 5.9%
Macy's Q3 comp's at owned basis down 4%, owned plus license basis down 3.6%, sales down 6.1%


Register for RLPSA's Membership Discussion:
"How to Prepare for the Holidays"
Thursday, November 16 at 2 p.m. EST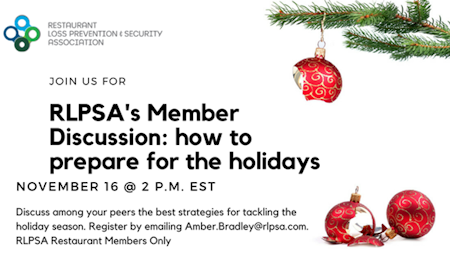 Hear from RLPSA restaurant members about how they are preparing for the holiday season. This discussion is for RLPSA restaurant members only and is a candid discussion about holiday challenges facing restaurants and how each brand is solving them.

Register today by emailing your contact details to Executive Director Amber Bradley to amber.bradley@rlpsa.com.
U.S. Senator - Companies Have Got to Go to Extreme Limits to Protect Customers' Privacy
The former CEO of Yahoo, which had 3 billion records exposed in a 2013 data breach and another 500,000 in a separate 2014 breach, testified at a Senate hearing that it's tough for any corporation to defend against cyberattacks backed by nation-states.

A top executive at Yahoo's new owner, Verizon Communications Chief Privacy Officer Karen Zacharia, said that companies such as hers must adopt technologies and processes to improve security as the threat rapidly evolves. She also said business and government must work together to tackle this problem, including working to enact a national data breach notification law.

Zacharia's answer didn't quite satisfy Senator Nelson. "That's a good intention, but it's going to take more," Nelson said. "It's going to take an attitude change among companies such as yours that we've got to go to extreme limits to protect our customers' privacy." govinfosecurity.com

N.Y. A.G. Schneiderman Announces SHIELD Act To Protect New Yorkers From Data Breaches
In Wake of Equifax Hack, New Legislation Would Make NY A Leader In Data Security - Requiring Robust Protections For New Yorkers' Personal Info

The SHIELD Act was introduced this week by Attorney General Schneiderman as a program bill and is sponsored by Senator David Carlucci and Assemblymember Brian Kavanagh.

Under Attorney General Schneiderman's SHIELD Act, companies would have a legal responsibility to adopt "reasonable" administrative, technical, and physical safeguards for sensitive data; the standards would apply to any business that holds sensitive data of New Yorkers, whether they do business in New York or not. The standards are sensible, and commensurate with the sensitivity of the data retained and the size and complexity of the business.

The SHIELD Act also expands the types of data that trigger reporting requirements, to include username-and-password combinations, biometric data, and HIPAA-covered health data. The bill also provides companies with a strong incentive to go beyond the bare minimum, and obtain independent certification that their data security measures meet the highest standards; companies that do so would receive safe harbor from state enforcement action.

The SHIELD Act will serve as a blueprint for NY and the rest of the nation to follow to keep Americans safe," said Senator David Carlucci. ny.gov

Data Breach Record Exposure Up 305% from 2016
There have been 3,833 publicly disclosed data breaches in the first nine months of 2017, exposing more than seven billion records.

The pace of breach disclosures began to steadily grow in July 2017, peaking in September with more than 600 breaches reported for the month. Compared to the first nine months of 2016, the number of reported breaches in 2017 is up 18.2%; the number of exposed records up 305%.

Five incidents from this year are among the top 10 largest breaches of all time and, combined, exposed about 78.5% of all exposed records to date. The Equifax incident leads the pack as the most severe breach of both Q3 and 2017.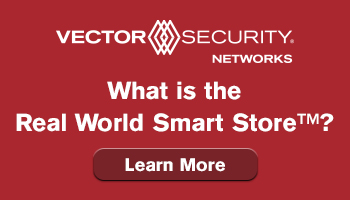 There is a "number of factors" driving the number of breaches in 2017, she continues, but a key reason is failure to recognize the value of personal data on the black market.

Most breaches are caused by hacking: there were 1997 hacking events, exposing 2.7 billion records, in the first nine months of 2017. There were fewer Web breaches, at 206 incidents, but they caused far more damage with a total of 4.8 billion records exposed.

"One of the bigger factors, where organizations fall short, is not making security a part of their ordinary everyday operations," she says. "Security has to be an ongoing process. It's not just 'Hey we got a new firewall,' or 'Look, we got a new antivirus system.'" darkreading.com

Forrester: Expect POS Ransomware Outages in 2018
Cyber-criminals will up their game in 2018 to drive profits, targeting IoT systems and installing ransomware on mission critical POS systems, according to Forrester Research.

The analyst house claimed in its Predictions 2018 report for cybersecurity that attackers will look to ransomware to generate profits from POS as the EMV standard and end-to-end encryption systems take hold, making it virtually impossible to scrape card data.

The report also warned that financially motivated hackers will aim to launch ransomware and data-stealing attacks at IoT systems, as well as looking to compromise them to launch DDoS. infosecurity-magazine.com

An insider's view on trends and techniques to help combat cyberthreats
Theresa Payton is the founder of Fortalice Solutions, a cybersecurity provider of analysis, training, action, transparency and creative problem-solving to protect people, businesses and nations. Payton, a former White House chief information officer, specializes in identifying emerging trends and techniques in the world of cybercrime; earlier this year she appeared in the CBS-TV reality series "Hunted." Read article in stores magazine. stores.org

Cyber Security Skills Crisis Causing Rapidly Widening Business Problem
Second annual global study from ESG and ISSA finds cyber security skills shortage worsening and impacting 70% of organization; business investing in the wrong places.

Building on the conclusions of last year's groundbreaking global study of cyber security professionals, the Information Systems Security Association (ISSA) and independent industry analyst firm Enterprise Strategy Group (ESG) revealed today trending data finding that the cyber security skills shortage is worsening and becoming a rapidly widening business problem. The majority of survey respondents (70 percent) continue to believe that the cyber security skills shortage has had an impact on their organization - yet these same organizations (62 percent, up almost 10 percent from last year) are falling behind in providing an adequate level of training for their cyber security professionals. prweb.com

Fingerprint Biometric Scanners Coming
675 Million Chip Cards Have Been Issued In The United States As Of Q4, 2016
The SmartMetric biometric fingerprint technology is used inside credit cards with the EMV* chips. With a super miniature fingerprint scanner embedded inside the credit card, a person's fingerprint is used to turn on their credit card as they reach across to insert their card into a standard ATM or Retail Card Reader called in the industry a Point Of Sale reader.

Because the SmartMetric Biometric Card is designed to operate on existing credit card readers and ATM's, no added equipment or systems changes are required within the credit card payment system for a Bank to commence biometric card issuance to its customers.

Layering biometrics into existing chip based credit cards is a giant leap forward in credit card security for both card issuing banks and of course the consumer, who are both impacted by the ever-increasing incidence of credit card and identity fraud, said SmartMetric's President and CEO Chaya Hendrick, today. globenewswire.com

Shootings & Deaths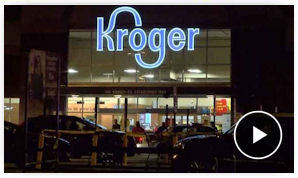 Louisville, KY: Woman shot in the leg outside Kroger
LMPD officers responded to the scene of a shooting in the Hikes Point area Wednesday night. The incident occurred shortly after 10 p.m. outside the Kroger on Breckenridge Lane. MetroSafe confirmed that a woman was shot in the leg. The victim was taken to Uof L Hospital with injuries that were not life-threatening. wave3.com


Las Vegas, NV: Fingerprints on cups help Police nab slaying /gun theft suspect
Fingerprints left on cups at two robbery scenes, blood evidence and surveillance video helped police arrest a suspect in a deadly late October shooting. Authorities arrested 26-year-old Johnny Stamps on Sunday in connection with the robberies and the homicide. The cups were found in September, when Henderson police were investigating a series of handgun robberies. A man pretending to be an interested buyer met with people trying to sell guns online. Stamps' arrest report said he then threw bleach in sellers' faces and fled with the guns but left the cups. reviewjournal.com

Cheviot Hills, CA: Gunfire prompts evacuation of Vons supermarket
An eruption of gunfire near a Vons supermarket in Cheviot Hills prompted the store's evacuation Wednesday evening, police said. A man on a bicycle opened fire on another person around 6 p.m. near a Vons store on National Boulevard. No one was injured, but one of the men ran into the store, prompting the evacuation, said LAPD. A lengthy search for both men came up empty, said LAPD, who did not offer a motive in the attack. latimes.com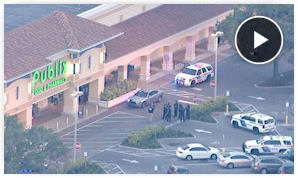 Winter Park, FL: Taser discharge mistaken for gunshot causes panic
An incident that started as a traffic stop ended at a Winter Park Publix parking lot where officers deployed a stun gun on the driver when he got out of his vehicle and tried to run. The sound the Taser made caused a panic at the Publix when an employee mistook it for a gunshot and yelled into the store that someone was shooting, investigators said. The driver of the car never entered the store but the Publix was cleared to make sure there were no other suspects. wftv.com

Washington, DC: 2 shot, 1 dead outside C-Store

Johannesburg, SA: 15 shots fired during Cellphone store Armed Robbery in the Carlswald shopping mall in Midrand

---
Robberies & Thefts
Santee, CA: Businesses Team and Sheriff's Department working together to Cut Santee Crime Rates
Nearly 40 percent of Santee's property crimes occur within the shopping district, according to the Sheriff's Department. Since September, deputies have coordinated five anti-crime operations in the area and three of them were at the Walmart store located nearby. Loss prevention and security personnel from the businesses also participated. The Walmart stings netted a total of 19 arrests on various charges, and nearly half were theft-related, according to the department. timesofsandiego.com

Framingham, MA: Lowe's employee charged in $1,100 theft; paying back a loan
A Lowe's cashier decided to pay back a loan by letting the man she borrowed money from leave the store without paying for merchandise, authorities said. Police arrested Erika Kennedy, 42, at the store on Tuesday at 5:35 p.m. Store security told police Tuesday that Kennedy had allowed a man to leave the store with unpaid items five times. "Erika told me (he) came up with the idea of paying him back for the money by letting him leave the store without paying for the merchandise," police wrote in the report. wickedlocal.com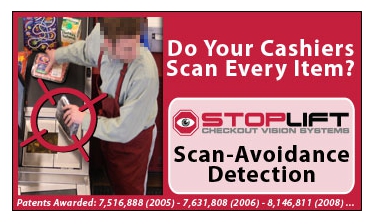 Thibodaux, LA: Dollar General Employee helped neighbor steal items

Cleveland, OH: Business owners call for more police hiring after robbery spree

South Euclid, OH: Two teens commit theft while shopping with Case Worker

Fairbanks, AK: Thief didn't get far in Safeway's motorized grocery cart; Facing felony charges for the $2,500 cart; the chase hit 'Top speed' of 1.9 MPH

Paris, France: Thief strolls out of Paris Gallery with $650,000, 22-inch bronze statue under his arm

---
Sentencings & Arrests
Northampton County, PA: Men to face trial in 2016 Easton jewelry store robbery; threaten to kill Prosecutor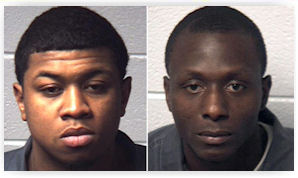 Two men charged in a string of armed robberies and kidnappings at Lehigh Valley cellphone stores will face trial in a 2016 robbery at a downtown Easton jewelry store after a hearing Wednesday in Northampton County Court. Vaughn D. Felix and Gregory Lewis Jr. were charged in September with robbing the JC Jewelry store. Police say more than $70,000 in watches, and merchandise were taken during the robbery on Dec. 23, and the clerk was bound with zip ties and forced into a back room.

Lewis also told the unnamed inmate he wanted his alleged accomplice, Vaughn Felix, killed "if [Felix] is giving the commonwealth information about the robberies". Lewis also threatened the prosecutor in his cases, Assistant District Attorney Patricia Mulqueen, telling the inmate that Mulqueen could be killed at a pizza shop near the courthouse, saying "there are a thousand ways to kill a cat," the court filing states. mcall.com

Floyd County, GA: 15 of 20 Gang members arrested in connection to 150 Burglaries across Georgia
The state revealed the arrest of at least 15 suspects on RICO charges on Nov. 1. Floyd County Police Department Investigator Brandon Robinson said he was unaware if any of the five suspects who were still on the run last week had been arrested. Across Georgia, 57 agencies across Georgia participated in the investigation that examined 153 commercial burglaries that resulted in the theft of more than $1,190,000 in cash and $161,000 worth of property damage, Shiflett said. The gang used a number of tools to break into convenience stores and other businesses, primarily across North Georgia, over a three-year period of time. northwestgeorgianews.com

Waxahachie, TX: Second Dallas man indicted for Armed Robbery of Red Oak cell phone store

Saulda County, SC: Man sentenced to 25 years for armed robbery of convenience store

Fort Worth, TX: Oklahoma City man sentenced to 188 months robbery of Haltom's Jewelers