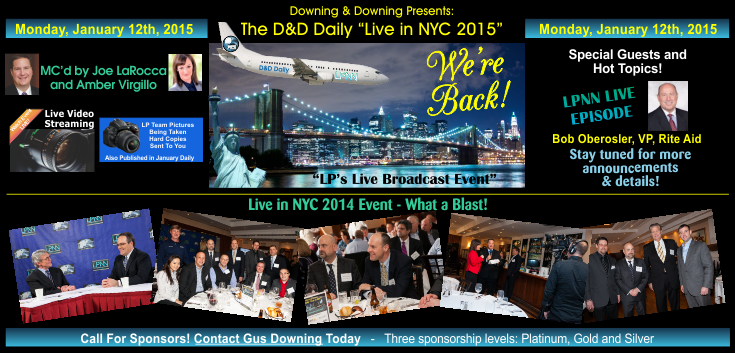 Lessons from the Biggest Retail Data Breaches of the Past Year
We keep hearing about them in the news. The tallies are astounding: 145 million user accounts compromised here, 40 million credit cards stolen there. What isn't always as clear with the most high-profile data breaches is how they occurred in the first place and what you can do to prevent seeing your organization in a similar headline.

Lesson From eBay: Encrypt Data, Educate Employees
The recent eBay breach involved the theft of 145 million user accounts. Todd Weller, the VP Corporate Development for Hexis Cyber Solutions explains that this breach at least didn't involve stolen credit cards, which were protected by strong data encryption. Hackers were able to steal the names, addresses, emails, and phone numbers for users. This involved confirmed reports of hackers stealing login credentials for specific employees. There are few clues about how the attack actually took place, but Weller says it was likely a phishing scam or a social engineering attack that tricked employees into giving out their logins. The best preventive measures, he adds, would have been encrypting all user data and educating employees about phishing scam dangers.

Lesson From Target: Find the Most Critical Vulnerabilities
Target became one of the latest victims of a phishing email campaign. Kevin Conklin, a spokesperson for the IT security company Prelert, believes the Target breach was a result of a hacker using authorized login credentials obtained using an email phishing campaign targeting a specific contractor. The credentials allowed the hackers to install a malware program on the POS terminals that read a customer's credit card. All told, the attack compromised 70 million customer accounts and 40 million credit cards. Conklin says the twist is that Target security tools detected the breach and issued alerts, but the attackers likely kept manually attempting to login. It's possible that Target received thousands of these alerts during the attack period. Conklin argues that threat detection tools, including one his company offers, could reduce the damage because they search for more critical anomalies.

Lesson From Home Depot: Well-Configured Firewalls
Most security experts say Home Depot was the victim of a spearphishing attack - a highly specific, targeted ruse that arrives by email and then infects a computer with malware. According to Francis Turner, a product manager for ThreatSTOP, the Home Depot breach, which affected 56 million credit and debit cards, could have involved just one successful attack - and just one employee agreeing to the install. It's also possible this one specific employee was repeatedly spearphished. Turner says the real hack isn't the intrusion but, rather, the fact that the malware could "call home" and carry out further instructions. Firewalls configured to block both incoming and outgoing attacks would have helped, he adds. csoonline.com
POS Malware Continues To Evolve - 3 distinct types hit Target, Home Depot and UPS respectively With a little over two weeks until the holiday shopping season kicks off in earnest, a picture of the evolution of point of sale (POS) malware has come into focus with a number of recent pieces of research of late. A common theme recurring throughout is that POS malware is increasingly maturing with different packages and families refined for specific attack scenarios. Just today, researchers with Cyphort Labs released a report that dissected three families of POS malware associated with three distinct breach incidents at Target, Home Depot, and UPS over the past year--BlackPOS, FrameworkPOS, and Backoff respectively. "Looking at the modes of operation of the three families one can clearly identify two directions: one from the targeted attacks on Target and Home Depot, and the other from the more generalized approach of Backoff," they wrote. "Targeted attacks are identified by the fact that the attacker chooses the target and specifically designs the attack, while in a general approach, the nature and identity of the victim are unknown to the attacker." darkreading.com

Banks Challenge Retailers Over Cyber Attacks - Groups point fingers in debate over who should pay when retailers are breached Banks are gearing up for a big fight with retailers over who covers the cost of cyber attacks, saying they foot most of the bill for breaches due to retailers' own security deficiencies, says a new article in the Financial Times. Banks and retailers have sparred for years over transaction costs, but the increasing frequency and severity of cyber attacks has heightened tensions between the two groups. Now, the banking industry is banding together to urge lawmakers to introduce legislation in Congress next year that would force retailers to pay for the clean-up themselves. At the same time, retailers' representatives reject the banking industry's claims that banks are made to unfairly cover the cost of security breaches. "Retailers already pay twice for fraud and the banks' cost of re-issuing cards. The banks now seeking to make retailers pay these costs for a third time is outrageous," explained NACS Senior Vice President of Government Relations Lyle Beckwith. "The banks issue fraud prone cards and are shocked when there are breaches. Banks shouldn't profit from data breaches and fraud, but that is just what they are trying to do." Currently, there are a few bills in Congress that would establish national standards for reporting cyber security breaches, but those proposals have stalled, in part because various committees in Congress all claim jurisdiction over cyber security issues, delaying action. nacsonline.com

UK: Morrisons Supermarket headquarters employee charged with fraud
Andrew Skelton is alleged to have distributed sensitive information without permission whilst working at the firm's head office in Bradford, West Yorkshire. He has also been charged with computer misuse and data protection offences. The details of about 100,000 employees were stolen, the company said in March. The information, which included bank account details, was published online and sent on a disc to a newspaper, according to Morrisons. Morrisons said at the time it had ensured the data was taken down immediately and that staff would not be "financially disadvantaged" by the data theft. In an attempt to reassure shoppers, it also said there had been no loss of customer data. bbc.com

Security agency sued for not providing employees meal and rest breaks
The San Francisco labor law attorneys at the law firm of Blumenthal, Nordrehaug & Bhowmik announce an opportunity for current and former security guards of Silicon Valley Security & Patrol, Inc. to join a class action lawsuit against the security service provider for allegedly implementing an unlawful, unfair and deceptive meal and rest break policy. The complaint alleges that Silicon Valley does not have a policy or practice which provides meal and rest breaks to their employees thereby resulting in a failure to provide all legally required off-duty meal and rest breaks to their security guard employees who were paid on an hourly basis in California. The complaint further alleges that Silicon Valley failed to compensate the Plaintiff and other security guards for missed meal and rest breaks. virtual-strategy.com

'Tis the season for email phishing attacks, fake retailer receipts
Hackers are gearing up for the big holiday shipping season with a new collection of email that are just too good not to click on. "We see an uptake in things posing as Amazon and eBay receipts -- and airline flight confirmations, based around the fact that people are traveling more and are expecting these confirmations to come in," said Troy Gill, senior security analyst at AppRiver, a Florida-based email service provider. "Even to me, as a trained professional, seeing these all the time, some look identical to the ones you get from the actual vendor. However, I don't think any common transactions from Amazon would ever have attachments at all. As a customer, I've never seen it, and I make purchases from them all the time." Gill recommended that companies warn their employees not to open attachments from major shopping or travel sites. csoonline.com

Retailers add more than 180,000 jobs, most ever in October
Retailers went on a hiring spree last month, adding more workers than they ever have in October, in what is shaping up as the strongest holiday shopping season since the recession ended. Last week's employment report from the Bureau of Labor Statistics showed that retail employment grew by non-seasonally adjusted total of 180,600 in October. That is the largest net increase on record for the month since the agency began tracking industry employment in 1939, according to an analysis of the data by global outplacement firm Challenger Gray & Christmas Inc. Last month's employment gains were up 13 percent over the 160,000 workers added to retail payrolls in October 2013. northjersey.com

70% of consumers made purchases on smartphones in last 6 months - Retailers unprepared for rise in mobile shoppers Mobile shopping is expected to reach new highs this holiday season, but retailers aren't prepared to meet customers' mobile needs, according to a new CFI Group study, sponsored by eBay Enterprise. The "Holiday Shopping 2014: Mobile on the Rise" report finds that 70% of consumers have used a smartphone to make a purchase in the last six months, up from 59% in 2013. And 41% of consumers said they plan on making even more purchases with their smartphones in 2015. The report reveals shoppers are using their phones mostly to compare pricing and read product reviews, but retailer's tech-enabled associates are using mobile devices primarily for transactional purposes. While the number of mobile shoppers is rising, fear of security breaches is holding others back, with the lack of comfort with transaction security as the leading cause of refusal to purchase on a handheld device. Forty-two percent of consumers expressed this fear in 2014, up from 34% of consumers in 2013. chainstoreage.com

Apple Pay and Instacart paying off for Whole Foods - more transactions, larger digital shopping carts Whole Foods Market Inc. says expanding its business beyond the brick-and-mortar store is beginning to show some payoff. CIO Jason Buechel says the grocery chain's technology initiatives, including its implementation of Instacart and a focus on data analytics, will be key drivers of future success. Now in 15 cities, Whole Foods' partnership with grocery delivery app Instacart has resulted in digital shopping carts 2.5 times the size of their brick-and-mortar counterparts. Alongside the Instacart partnership, Whole Foods is also one of the first companies to participate in Apple Inc.'s Apple Pay program. Mr. Buechel said the firm has processed more than 150,000 transactions using the service since Apple Pay went live last month, and is using feedback to enhance its own mobile and tablet experience. wsj.com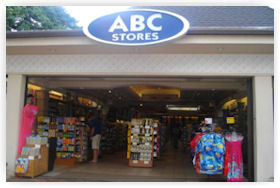 ABC Stores automates Hawaiian warehouse with voice-picking technology C-store operator ABC Stores selected DecisionPoint Systems to automate its Hawaiian warehouse operation using Wavelink's Speakeasy voice picking technology. The move reduced picking errors and increased efficiencies by 40%, prompting the retailer to look at further deployment. ABC Stores operates 70-plus convenience stores that span the Pacific. chainstoreage.com

Customers paying with their faces - Australian retailer introduces 'facepay'
Australia-based food retailer 100% Genuine has challenged China's current retail payment system by launching the technology "facepay" in Shanghai on Monday. The smart payment system, the first of the kind in the world, is supported by face recognition technology and will be first used in its chain stores in China. When customers come to the chain store, they need only to show their faces and hands before cash registers. Once they are recognized, the payment is completed. He said businesses record the capillary network data of customers' faces and hands into their cash registers and then bind the data with the customers' payment accounts and store it in 100% Genuine's big data center. chinadaily.com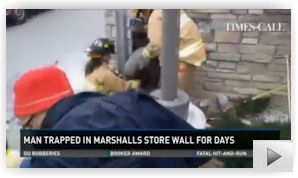 Man trapped in Marshalls store wall for days
Police believe the man they rescued from the wall of a Marshalls store in Longmont, Colorado, Tuesday morning had been trapped there for up to three days. According to the Longmont Police Department, employees called dispatch at around 9:30 a.m. when they heard the man, identified as 35-year-old Paul Felyk, yelling. They couldn't figure out where the noises were coming from, but they thought he was inside the store. They eventually found him trapped between an exterior and interior wall. Police say the Felyk is possibly a transient. He is being investigated for criminal trespass, but is not yet under arrest. Authorities don't know why or how the man was in the crawl space, which is accessible from the roof. 9news.com

Companies add more physical security to combat BYOD risks
According to a new survey carried out for security device specialist Kensington, 73 percent of executives recognize that BYOD presents greater risks for the organization. However, 59 percent still approve the use of personal devices for business use and to address concerns 55 percent are planning to invest more in physical security. "With the rapid rise in the use of BYOD mobile devices and laptops, organizations need to consider protecting their employees devices with physical security locks to protect them from the risk of theft and putting critical business and personal data into the wrong hands," says Judy Barker, Global Product Marketing Manager at Kensington. "By employing simple and secure device locking products, organizations can safeguard their data and mobile assets with an added layer of protection". Security measures in use by respondents include 64 percent opting for employee training and guidelines, 61 percent using anti-malware and encryption, 55 percent having compliance and governance policies, and 48 percent using data loss prevention and authentication solutions. betanews.com

Skechers Opens 1,000th Retail Store

Wal-Mart making Black Friday five-day event

RadioShack opening at 8 a.m. on Thanksgiving Day

How giving workers Thanksgiving Day off became a retailer promotional scheme

25,000 pounds of frozen turkeys spill on California highway


All the News - One Place - One Source - One Time
The D&D Daily respects your time & doesn't filter retail's reality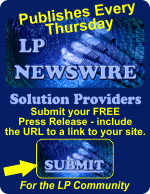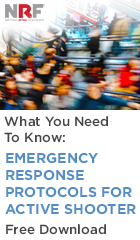 "The New Customer
Bill of Rights"



Ted Potrikus

, Exec. VP and Director of Gov't Relations for the Retail Council of New York State, discusses the new Customer Bill of Rights, which was drafted and implemented last holiday season after high-profile accusations of racial profiling in NYC stores shook the retail industry, causing every LP program in the country to review its practices and policies. Ted talks about the NYPD's stop-and-frisk policy, his interaction with civil rights leaders and how the LP industry can move forward in a positive way from this hot-button issue.

Filmed at the D&D Daily's 2014 "Live in NYC" Broadcast Event.


Solution Providers, have a video or commercial you want to publish? Contact us.




Third Annual Mobile Payments & Fraud Survey by Kount Now Open
Celebrating its third year, the largest survey focused exclusively on fraud and the mobile channel is now open to online merchants, service providers, payment processors, acquirers, card associations and issuers. The mobile fraud survey offers participants early access to industry insights and trends presented in a comprehensive report before its public release late in the first quarter of 2015. "The mobile fraud survey provides tremendous insights to every business that operates online and anyone working in the payments industry," said Don Bush, vice president of Marketing at Kount. "As mobile sales continue to expand dramatically, understanding both the concerns of retailers and their capability to protect themselves from fraud is critical to our global economy. We encourage all online businesses and payments experts to participate in the survey so everyone can benefit by being better informed about the risks and rewards of mobile commerce." prweb.com

5 e-commerce predictions for Black Friday weekend
Adobe Systems has analyzed 20 billion visits to e-commerce sites made in October and mined data from the 2013 holiday season to make the following predictions: 1. Thanksgiving will be a record day for online sales, rising 27% this year to hit $1.35 billion, in large part thanks to the earlier store openings and better co-ordination of e-commerce with store activity by retailers. 2. Thanksgiving will be the most mobile shopping day of the year, with 31% of digital sales made via a smart phone or a tablet, compared to 21% last year. 3. The best online deals will be had on Thanksgiving Day itself. Adobe expects the average discount to be 24% that day, versus 20% for the whole week. 4. Black Friday will become the fastest growing online sales day of the year, with sales growing 28% to reach $2.48 billion. 5. CyberMonday is alive and well, despite all the early online deals this year, and should hit $2.6 billion, rising 15%. fortune.com

Black Friday: How to Combat Online Fraud in E-commerce
To fight "organised fraud" e-commerce firms generally implement some preventive measures. Among the most common solutions are the manual analysis (up to 40% in some cases), the systematic request to have clients' ID and proof of address (up to 10% of controls) and increasing the part of transactions processed in 3D Secure. Two types of strategies for fighting fraud can be distinguished among e-commerce providers. The first category, which is the most widespread, uses the preventive measures we have mentioned above. Those measures, however, are sporadic and do not provide a long-term solution. The second category includes the implementation of a comprehensive strategy. In our view, only a strategy that takes into account each stage of the purchasing process can be effective in the long term in fighting fraud. This strategy must therefore include each of the following stages: what happens before payment, payment, after payment, and during the investigation phase. ibtimes.co.uk

PayPal Responds To Security Concerns

Beacon Obstacles Starting To Melt
"Fraud is not a person - it is a dynamic grouping of statistics that deviate from the norm."
Stuart B. Levine, CFI, CFCI
CEO, The Zellman Group & Zellman Fraudnet

Thieves steal gas in 'pump and dump' multi-million dollar scheme
The man in the white shirt was pumping gas into an ordinary-looking white van. But he was no ordinary customer. For one, it took him a long time at the pump. And then there were the stolen credit cards police say he took out of his wallet. In the 17 minutes he was at the pump, he used two cards to pump 95 gallons of diesel fuel. What happened at this gas station outside Atlanta is part of a crime wave around the country, police say. It's called "pump and dump." Thieves use stolen credit cards to get gas and then sell it at cut-rate prices to truckers and gas stations that are part of the scheme. Authorities say it's a multi-million dollar crime with a quick payoff. The criminals look as if they are pumping gas like any other customer. But their vehicles are vans, trucks and SUVs fitted with hidden tanks that can hold several hundred gallons. The hidden tanks range from sophisticated contraptions to a simple plastic or metal container inside the vehicle. "It's a very lucrative way to make money. It runs below the radar," said U.S. Secret Service Agent Steve Scarince, who supervises the agency's Los Angeles Fraud Task Force, and tracks the crime around the country. wptz.com

Snohomish, WA Police arrest 3 using aluminum foil to wrap EAS tags
Money-making schemes are a popular topic of conversation among the criminal community. One such scheme ended in three arrests earlier this month in Snohomish. A group of suspects was accused of working in tandem, using aluminum foil to defeat anti-shoplifting devices. The trick is widely known among heroin addicts who pilfer goods to support their habit, Police Chief John Flood said. He credited the Nov. 2 bust at the Snohomish Station Kohl's to increased anti-shoplifting patrols and proactive store security. Snohomish police started seeing thieves trying the foil ruse about a year ago, Flood said. The crooks wrap bits of foil around the security tags. "Because they have plenty of foil around to smoke heroin, they found another use for some of it," Flood said. The suspects in the Nov. 2 bust were caught with about $1,000 in merchandise, Flood said. They were arrested for investigation of second-degree retail theft with special circumstances, a felony offense. heraldnet.com



Beaufort Co, SC Sheriff's Office looking for 3 suspects involved in credit card fraud at Target and TJ Maxx The Beaufort County Sheriff's Office is asking for help identifying three people who used stolen credit cards at a Target store on Fording Island Road in Bluffton. The sheriff's office says the cards were stolen from someone at a TJ Maxx at Shelter Cove. Pictures show the suspects leaving Target, after attempting to make more than $1,000 in unauthorized purchases. wtoc.com


Two Massachusetts Men Arrested For Stealing Meat From Store, Reselling It Pelham, NH Police say a stolen Meat Ring has been busted. Two men from Massachusetts were arrested accused of selling stolen meat out of a van to get drug money. For over a month expensive cuts of meat and seafood vanished from the shelves of Hannaford Supermarket until a break in the case Monday night. Hannaford's Loss Prevention called Police to report two suspects, believed to be tied to past thefts. Nearly $800 of merchandise had already been reported as missing. Police say additional reports of similar thefts from other area stores are being investigated. wmur.com

Habitual shoplifter blames ancestors
A well-known elderly serial shoplifter, popularly known as umarobane in Victoria Falls, yesterday blamed his ancestral spirits and his wife for bewitching him into being a thief. southerneye.co

Do you have an ORC case to share? Publishing it educates the LP & retail community,
which might fuel even more jobs and funding. Share your ORC news and help the industry grow!

Corona-to-Perris Police chase ends in deadly shooting; possible suspect in Home Depot credit card fraud A Corona-to-Perris police chase ended with the fleeing motorist being shot dead, sheriff's officials said. No officers were hurt. It was unclear what prompted the police gunfire. Corona police had been chasing a black minivan along Cajalco Road and continued onto the Ramona Expressway toward the lake. Deputies joined the chase. There were unconfirmed reports that the fleeing motorist was wanted for questioning in a credit card fraud at a Home Depot. cbslocal.com

Macon, GA Walmart Burglary suspect wrecks car in police chase
The Bibb County Sheriff's Office has arrested a man who they said ran from deputies and crashed his vehicle into another car after shoplifting from a Macon Walmart on Wednesday. According to a press release, deputies responded to a felony theft by shoplifting that happened at 2:30 a.m. Wednesday at the Walmart at 6020 Harrison Road in Macon. A deputy found the suspect's vehicle at Eisenhower Parkway and Pio Nono Avenue, and attempted to stop the vehicle. The driver led authorities on a short pursuit, which ended after he hit an unoccupied parked vehicle on Hines Terrace. Arrested was 27-year-old Christopher Cornelius of Macon. The shoplifting and burglary are still under investigation. 13wmaz.com


Fire destroys a Dollar General in Silvis, IL
A fire raced through the Dollar General Store at 1312 John Deere Expressway, Silvis, destroying the store's contents and causing heavy damage to the building Tuesday, Asst. Silvis Fire Chief Steve Bein said. The blaze erupted in the store at Crosstown Shopping Center at 3:56 p.m. "There were two clerks in the store and about five customers," he said. "One clerk was at the front desk and the other clerk was in the back of the store with a couple of customers. "The clerk at the front reported seeing a ball of flame in the middle of the store, in the midsection of the store, in the area where the paper products are," he said. Everyone escaped and there were no injuries reported. The store had security cameras and firefighters were able to pull the camera footage and give it to Silvis Police to review. The Illinois State Fire Marshal's office will assist in the investigation. qctimes.com

3 arrested in robbery spree in Worcester, MA area; linked to 6 incidents at Shaw's, Price Chopper and Dunkin Donuts Three people authorities said went on a robbery spree around Central Massachusetts were arrested Monday night after a joint investigation by area police departments led them to a Knox Street home. Worcester police headed to 6 Knox St. about 8 p.m. Monday to search a home in connection with a string of 10 robberies in the area that began in September. Investigators found two of the suspects, identified as Cortez Palmer, 37, of 68 Merrick St., and Serena Lammi, 30, of 6 Knox St., at the Knox Street location. A third suspect, Molly McKeen, 25, of 6 Knox St., was arrested by Leicester police later Monday night. Worcester police said they linked six robberies to one or all of the suspects. Mr. Palmer is accused of robbing the Shaw's supermarket on Stafford Street on Sept. 24; the Dunkin' Donuts on Ward Street on Sept. 30; the Price Chopper supermarket on Sunderland Road on Oct. 17; the Price Chopper on Cambridge Street on Oct. 30; and the Shaw's on West Boylston Street on Nov. 7. telegram.com


Bold Jewelry Heist in Manhattan's Diamond District Two men robbed a jewelry store in Manhattan's Diamond District at gunpoint Tuesday, injuring the owner and touching off a manhunt during the Veterans Day Parade. The suspects-one posed as a delivery man and the other served as a lookout-made off with an unspecified amount of jewelry, watches and money from the luxury store Watch Standard Inc. on the eighth floor of 23 W. 47th St., police said. The heist caused a massive police search, shutting down West 47th Street between Fifth and Sixth avenues. Police officials said they were concerned about the thousands of spectators watching the city's Veterans Day Parade on Fifth Avenue. wsj.com

'Decoy' phone leads to suspects in Bolingbrook, IL T-Mobile store heist
Two south suburban men were accused of robbing a Bolingbrook T-Mobile store at gunpoint on Nov. 6 after an employee gave them a "decoy" cellphone that helped track them down, authorities said. Andrew Coleman, 30, of Country Club Hills, and Rashaud Gibson, 18, of Calumet City, each face federal robbery charges in connection with the incident, which took place in the 700 block of East Boughton Road. The employee did as she was told, the complaint states, but she also "placed into one of the bags a decoy phone, a device which enables T-Mobile to track stolen merchandise." After the robbery, one of the store employees used software on a store computer to track the location of the decoy phone that the robbers had taken, the complaint states. The tracker software showed the phone arriving near the 15300 block of Dixie Highway in Harvey. Officers there found two people standing next to two open black garbage bags, as well as several boxes of T-Mobile cellphones. chicagotribune.com


Shoplifter steals chainsaw by sticking the power tool down his pants A Florida man has earned his place in the shoplifting hall of fame after he successfully stole a chainsaw from a hardware store by sticking the power tool down his pants. Anthony Ballard, of Port Lucie, Florida, walked into Treasure Coast Lawn Equipment, asked the cashier if he had change for a dollar, and then jammed a chainsaw down his drawers. Even more impressive, Ballard then hopped a bike and sped off. Sadly for Ballard, workers did notice the man with a $600 piece of semi-heavy machinery protruding from his slacks trying to make his way out of the store, and chased after him. But Ballard, a man who is chock-full of great ideas, had one more trick up his sleeve and tossed the chainsaw into a wooded area before cycling off. He then came back about 40 minutes later according to the TC Palm to retrieve his stolen merchandise. Sadly for Ballard, workers did notice the man with a $600 piece of semi-heavy machinery protruding from his slacks trying to make his way out of the store, and chased after him. Unfortunately for Ballard, 28, employees knew the chainsaw had been tossed in the wooded area, and when they saw Ballard snooping around for it, they called the authorities. Ballard was arrested and has now been charged with grand theft. dailymail.co.uk

Lexington mother abandons child while shoplifting at Walmart
A Lexington mother is in jail after police say she abandoned her infant while shoplifting. Police say Samantha Lyons was with her 9-month-old child when she tried to steal from the Hamburg Walmart. When confronted by loss prevention police say she ran out of the store, leaving her child behind. Lyons is charged with abandonment of a minor. wkyt.com

UK: Drug gangs target the Home Counties
A series of raids in Kent and Hampshire suggest networks are extending into towns. London's drugs gangs are expanding their operations into the Home Counties and fuelling a rise in violence previously seen only in the capital, experts warn. Simon Harding, a criminologist at Middlesex University, said gangsters were recruiting teenage girls and boys to create crack and heroin supply lines to towns including Cambridge, Scarborough and Derby. And when two gangs decide to set up shop in the same small town it was leading to an escalation of violence as dealers fight for control of the new territory, he said. The warning comes after a series of raids in September targeting a criminal network allegedly trafficking boys and girls to rural parishes and towns in Kent and Hampshire to ferry drugs. Around 250 officers swooped on eight members of a Lewisham gang suspected of recruiting children as young as 14 directly from south London schools and youth clubs. He said: 'The first sign a drugs line has been embedded is the rise in acquisitive crime such as theft, shoplifting and burglary. 'This is often done by those buying the drugs and needing cash to feed the habit.' dailymail.co.uk

Kay Jewelers in the Brazos Mall, Lake Jackson TX the victim of a Grab and Run, Diamond Ring valued at $6,499
---
• Casey's General - Waterloo, IA - Armed Robbery
• Dairy Queen - Waterloo, IA - Armed Robbery
• Dollar General - Ashburn, GA - Armed Robbery - employee injured
• Dollar General -Athens, TN - Armed Robbery
• Dollar Tree - Covina, CA - Armed Robbery - employee assaulted
• Kum & Go - Iowa City, IA - Armed Robbery
• Might Fine Doughnuts - Erie, PA - Armed Robbery - employee shot
• Shell - Trotwood, OH - Armed Robbery - 2 clerks shot/ non life threatening
• Stop & Shop - Edison, NJ - Armed Robbery - PNC Bank inside
• Verizon - Huntsville, AL - Armed Robbery - suspect charged
• 7-Eleven - Wilmington, DE - Armed Robbery



Checkview's Central Station Achieves CSAA 5-Diamond Central Station Certification Renewal
100% of Checkview's central station operators have proven proficiency in handling the lifesaving link between business and law enforcement, fire and emergency services


Minneapolis, MN - The Central Station Alarm Association (CSAA) announced Checkview Corporation has renewed its prestigious "CSAA Five Diamond Certification."

This Certification testifies that 100% of Checkview's central station operators have achieved proficiency and certification by passing the CSAA Central Station On-Line Operator Training Course. These courses cover virtually all phases of central station communications with customers, law enforcement, fire and emergency services communications centers. This critical area of communications is the life-saving link between Checkview's customers and law enforcement, fire and emergency services.

The CSAA 5-Diamond certification ensures that Checkview's operators are well trained in identifying alarms that truly require emergency services, thereby reducing false alarm dispatches. This certification compliments checkview's False Alarm Reduction program, which is nationally known to reduce false alarm fees for their customers.

"The CSAA 5-Diamond certification is the Gold Standard for protecting assets through alarm monitoring," said Nick Khalil, chief executive officer, Checkview Corporation. "We take this very seriously at Checkview, which is why we continually invest in the training and development of our best-in-class central station operators. Our commitment to this Certification continues to demonstrate we are truly an extension of our customers' teams by ensuring our staff is as highly trained and capable as possible."

About Checkview
Checkview delivers unmatched, flexible security solutions and loss prevention services with consistently accurate management, implementation and personalized service. Products and services include all primary security and life safety technologies such as video surveillance, access control, fire, and intrusion alarms as well as video analytics, a state-of-the-art CSAA 5-Diamond certified monitoring center, hosted applications, and a certified system design team.