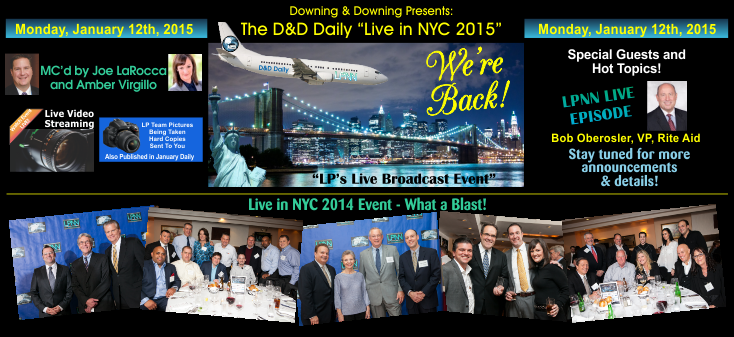 Darin Barton, CFI was promoted to Director - Field Investigations, Backgrounds and MVR's for Lowe's. Darin was previously the Manager of Field Investigations for Lowe's before receiving this promotion. He has been a part of the Lowe's loss prevention team for over fifteen years and has held such positions as Manager of Field Investigations, Senior Regional Investigator, Area Loss Prevention Manager and Regional Loss Prevention Trainer. Congratulations Darin!

Link Found in Staples, Michaels Breaches - Malware on infected cash registers found communicating with same criminal network The breach reported by the Daily last month at office supply chain Staples impacted roughly 100 stores and was powered by some of the same criminal infrastructure seen in the intrusion disclosed earlier this year at Michaels craft stores, according to sources close to the investigation. Multiple banks interviewed by security reporter Brian Krebs say they've received alerts from Visa and MasterCard about cards impacted in the breach at Staples, and that to date those alerts suggest that a subset of Staples stores were compromised between July and September 2014. According to sources, the malware found on cash registers in Staples stores was communicating with some of the same control networks that attackers used in the intrusion at Michaels. Michaels would later acknowledge that the incident was actually two separate, eight-month long breaches that resulted in the theft of more than three million customer credit and debit cards. The same source compared the breach at Staples to the intrusion recently disclosed at the nationwide grocer chain Albertsons, noting that both breaches resulted in the theft of far fewer customer credit and debit cards than thieves might have stolen in these attacks. It remains unclear what factors may have limited the number of cards stolen in these breaches, particularly compared to tens of millions of cards stolen in breaches at similar nationwide retail chains like Target and Home Depot. krebsonsecurity.com

PCI Council looks for ways to stem data breaches after bad year - Jan. 1 deadline for PCI-DSS 3.0 compliance A consortium that develops guidelines for protecting payment card data is hoping that emerging security technologies will help prevent breaches that made this year one of the worst ever on the security front. Many retailers are finding that even if they follow the PCI Data Security Standard (PCI-DSS), their networks could still be vulnerable due to configuration errors. The PCI Council advocates that retailers have to remember that compliance with the security standards, which is required by the card companies, is more than passing annual audits. "The criminals are more focused than we are," said Jeremy King, international director of the PCI Security Standards Council. "They are much more organized than we are. They are happy to fail 1,000 times if on the 1,001 they get in." As of Jan. 1, organizations will have to be compliant with PCI-DSS 3.0, the latest version of the standard. It has been available for about a year, although organizations could opt this year for auditing purposes to be compliant with the 2.0 version. Many of the improvements that merchants can make are process oriented, such as changing default passwords for remote login systems and ensuring that all card data is encrypted when it is not moving. csoonline.com

Vice President's Secret Service agents discover ID theft ring at Westin Hotel
Joseph Biden's secret service advance team stumbled upon a major identity theft ring operating out of the Westin Hotel when agents did their security sweep before the vice president's Oct. 9 visit. According to Seattle police documents filed in King County Superior Court, workers at the downtown Seattle hotel became suspicious the guests staying in Room 856 of the South Tower "might have been engaged in counterfeiting identification cards." Since the Westin's director of security "was aware there would be a U.S. Secret Service protectee" visiting soon, "he believed this could pose a security theft to the protectee," so he called the Secret Service and asked agents to check the room. The Secret Service and detectives with the Seattle Police Department entered the room on Oct. 3 and found 233 credit/debit and gift cards, two card reader/writer devices and a Wonder brand embossing machine that detectives believe the suspects were using to commit financial fraud and identity theft. One man was arrested inside the hotel room. Two others were arrested in the hotel lobby. A fourth who tried to get away by running through the nearby Nordstrom store was caught by a Secret Service agent blocks away. All four are expected to eventually be charged with operating an ID theft ring from their room at the Westin. "They had the tools and means by which to forge as many cards as they saw fit," Seattle police Detective Drew Fowler told KIRO 7 on Monday. "So the potential damage done was very big." kirotv.com

Poll: 46% of employers said they would hire seasonal employees with criminal histories Snagajob, America's largest hourly employment marketplace for job seekers and employers, recently announced results from its seventh annual Holiday Hiring Survey. One of the most surprising findings from the poll of 1,009 U.S. employers - published nationally in last Friday's edition of USA Today - was that 46 percent of hiring managers would hire an applicant with a criminal history. While some states and jurisdictions have enacted laws prohibiting or limiting an employer from asking job applicants about their criminal past (called Ban the Box), an arrest or criminal conviction is apparently not always a deterrent to getting hired. snagajob.com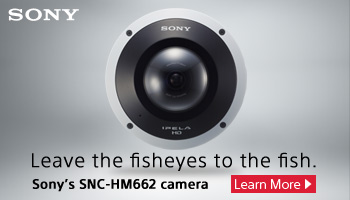 Retail online sales volume up, fraud stable over past 4 years, according to study Conversions up. Order rejections down. Fraud losses stable. That's the findings of the recently published 2014-15 Online Fraud Benchmark Study. The big takeaway is that the majority of merchants have improved order conversions, are experiencing lower rates of order rejection, while keeping fraud losses stable. That's actually pretty impressive. It shows that merchants have been successfully managing fraud over the past 4 years while increasing their sales volume. The challenge going forward, however, is to keep that equilibrium in an age where mobile is the way in which commerce online is happening. pymnts.com

New fraud protections for prepaid cards
The Consumer Financial Protection Bureau is extending many of the financial protections of bank accounts to prepaid cards. New rules proposed Thursday by the federal regulator would require that prepaid card users be protected against fraudulent charges and provided with free monthly billing statements. The rules come as more Americans are using "reloadable" prepaid cards as a substitute for checking accounts. Consumers have gone from loading less than $1 billion onto their cards in 2003 to nearly $100 billion through 2014. The cards can be used to make payments, store funds, make ATM withdrawals and receive direct deposits. The market has also expanded to include electronic services such as PayPal and GoogleWallet. washingtonpost.com

Home Depot, Lowe's face environmentalist criticism over bee-killing insecticides
Environmental advocates and building industry pros have long circled each other in conflict and cooperation, but it seems that there's a loud and growing faction of activists putting a relatively new issue on the map. That's because bees are dying -- suddenly, and often at once, numbering in the millions -- a troubling effect known as Colony Collapse Disorder that has been linked to the use of neonicotinoids, a type of insecticide that can be found on Lowe's and Home Depot shelves nationwide. Citing the precedent set by Europe -- which enacted a partial ban on neonics after many large retailers, reacting to consumer pressure, voluntarily stopped selling them -- activist group SumOfUs.org is mounting a similar campaign here in the U.S. to get big boxes to follow suit. retailingtoday.com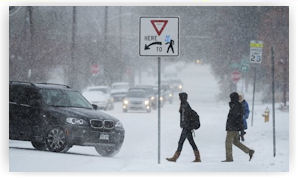 U.S. Cold Snap Deepens Concerns Over Holiday Now the weather can be blamed, too. The coldest temperatures since the winter of 2013 blew through the Northeast and Midwest last weekend as snow fell across the Southern Plains and severe thunderstorms - even tornados - hit the Gulf Coast. Last weekend's bad weather is expected to continue into this week. In a season when consumers are still skittish about the economy and retailers are already rolling out price promotions like there is no tomorrow, the weather is adding yet another complication to the upcoming holiday season. "I'm sure it will have an effect on sales," said Frank Badillo, chief economist at Kantar Retail. "If this were going right into Black Friday and that big shopping weekend, it would have a negative effect. "In past years, people have sometimes held off on their spending because they were waiting for Black Friday sales." wwd.com

NRF: West Coast Port Shutdown would be 'Catastrophic' for the Economy
NRF, the National Association of Manufacturers and the U.S. Chamber of Commerce warned in a newspaper op-ed published this week that a shutdown of West Coast ports would be "catastrophic" for the nation's economy and repeated their call for President Obama to appoint a federal mediator in negotiations that have gone from "amicable" to "toxic." "The sudden change in tone is alarming and suggests that a shutdown of the ports - either from a walkout by labor or a lockout by management - is imminent," the op-ed said. "That cannot be allowed to happen. This is not the time to jeopardize our nation's fragile economic recovery." nrf.com

Survey: 40% of US shoppers feel pressured to overspend this holiday season
Nearly 40 percent of Americans feel pressured to spend more than they can afford during the holidays, according to a recent survey conducted online among over 2,000 adults by Harris Poll on behalf of SunTrust Banks Inc. Among parents with children under the age of 18, this pressure is even greater, with 53 percent feeling pressured to overspend, and 20 percent think they'll be paying one or more of their regular monthly bills - such as a utility or mortgage payment - late due to holiday expenditures. The survey also found that nearly a quarter (24 percent) of Americans will be more financially stressed than last year, and 49 percent will be at least as stressed as they were last year. retailcustomerexperience.com

As shopping continues to shift to the web, analysts call for more store closings
"As retail earnings start to trickle in, there's a common theme bubbling below the surface that's weighing on even the strongest performers: There are still too many stores", says a CNBC report. Despite the third quarter representing Wal-Mart's first domestic same-store sales gain in a year and a half, the strength at its bricks-and-mortar locations came from its smaller-format stores, while its growing supercenter base continued to lag. Meanwhile, Wells Fargo analyst Paul Lejuez said the slower-than-anticipated rate of store closings by Macy's competitors Sears and J.C. Penney is likely weighing on Macy's sales. In the latest quarter, the department store reported weaker-than-expected sales, while earnings handily beat expectations. In a similar vein, Lejuez said that Macy's itself probably needs to close more stores, or at least reduce their size as more shopping shifts to the Web. In May, J.C. Penney closed 33 underperforming stores, but analysts have called for it to cut its footprint further. And last month, reports surfaced that Sears would close more than 100 stores, many before Christmas - a move investors are largely welcoming. cnbc.com


$5.3M to Make Grocery Shopping in Detroit More Cheerful Without major chain grocery stores (aside from a tiny Whole Foods in Midtown), Detroit is served by a colorful collection of independent grocery stores and an unbeatable farmers market. Unfortunately, the industry's razor-thin profit margins (and security concerns) leave many independent stores stuck with drab, bunker-like exteriors. The Green Grocer Facade Program was created to help beautify these ugly ducklings, and it's already making a huge impact. Funded by the Kresge Foundation and administered by the DEGC, the program offered 50% matching grants (up to $50,000) and technical expertise to businesses willing to improve their external appearance. The response was unexpectedly huge. According to a press release, sixteen stores have agreed to begin an estimated $5.3M in total renovation, $500K of which will be covered by grant money. The press release names ten of those stores, which are mapped out below. The money can be used to improve facade materials, replace windows, enhance signage and lighting, and repave parking areas. curbed.com

We apologize for our lateness yesterday
Yesterday's emailed version of the D&D Daily went out much later than anticipated due to issues with our email-marketing partner. We hold ourselves to a high standard in providing the industry the most up-to-date, real-time news and information - and we will continue to do so with the responsibility our readers entrust us with.

Complete list of retailers' Thanksgiving, Black Friday store hours

UPS CEO warns retailers over last-minute holiday orders

Kroger-owned Ralph's Grocery Co. filling 1,200 positions

Bottom Dollar Food laying off 460 NJ employees following sale to Aldi

Candlestick Park in San Francisco to make way for a mall


Quarterly Same-Store Sales Results

Home Depot U.S. stores up Q3 up 5.8%, with sales up 5.4%
Dick's Sporting Goods Q3 up 1.1%, with net sales up 9%
Urban Outfitters Q3 down 1%, with net sales up 5%
Sears Canada Q3 down 9.5%, with overall revenue down 15%


All the News - One Place - One Source - One Time
The D&D Daily respects your time & doesn't filter retail's reality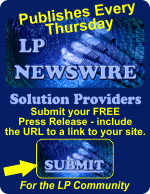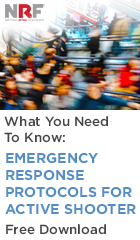 Nicholas Khalil, CEO of Checkview, talks about what his company is doing to set itself apart from the competition. A retail LP systems integrator focused on managing all primary security and life safety technologies for both small and large scale operations, Checkview has reinvented itself as a solution provider focused on cutting costs for retailers and - above all else - providing great customer service.

Filmed at the D&D Daily's 2014 "Live in NYC" Broadcast Event.
Solution Providers, have a video or commercial you want to publish? Contact us.




Mobile payments: Pros and cons of mobile wallet systems
Wireless? Bar codes? What's the best way to pay with your phone? Apple Pay, Google Wallet and a few other services use a wireless technology called near-field communication, or NFC. With Apple Pay, the phone unlocks automatically when you hold it near the NFC reader on the merchant's payment system. You're then prompted to scan your fingerprint to authorize the transaction. Google Wallet isn't quite as fast, as it requires a passcode. Some big merchants including Wal-Mart, CVS and Rite Aid are developing their own systems based on bar codes. Some have even disabled their NFC equipment in the meantime. Their system, CurrentC, is expected to debut next year. For now, bar-code payments tend to be made through apps for specific stores, such as Starbucks. NFC transactions tend to be faster to complete but it takes time to get used to how to hold your phone in relation to the reader. With bar codes, you need several maneuvers to get to the right section of an app, but the practice of scanning a bar code is more familiar to people. Here's a look at various mobile-payment options. cbsnews.com

Cards May Be Your Holiday Shopping Headache
A lot of holiday shopping - much of it using plastic money - occurs on Black Friday and Cyber Monday, the Friday and Monday that immediately follow Thanksgiving. During 2013 alone, according to the National Retail Federation, U.S. retail sales Black Friday totaled $57 billion, and for 2013 Cyber Monday, $1.7 billion. Credit and debit cards are a common means of payment on both days, so when it comes to personal financial security the Philadelphia-based Pennsylvania Institute of Certified Public Accountants cautions shoppers to be vigilant. Credit and debit cards are used much more regularly than they ever were, so there's more opportunity for cards to be lost or stolen. The typical U.S. credit or debit card has a magnetic stripe that contains confidential cardholder information. An easy way for a thief to make unauthorized purchases, either in person or online, is to obtain your card. Theoretically, for large purchases, in-person purchase authentication could involve a merchant who checks the signature on the back of card with the signature of the party who possessed the card. In practice, some merchants skip this step. Another way credit and debit card fraud can occur is through card counterfeiting. For example, an unscrupulous check-out employee may use a device called a skimmer to capture card data and create a duplicate magnetic stripe on another card. sanatogapost.com

Amazon increases product listings 43% heading into holidays

Bi-Lo Holdings announces support of Apple Pay

Apple Pay accounts for 1% of Whole Foods' transactions

Retailers might not be prepared for mobile shopping this holiday season
"Fraud is not a person - it is a dynamic grouping of statistics that deviate from the norm."
Stuart B. Levine, CFI, CFCI
CEO, The Zellman Group & Zellman Fraudnet


State Department, White House Hacks Linked - But Officials Mum on Most Details of State Department Breach The hack of the State Department's unclassified systems, revealed over the weekend, and a similar incident involving the White House network, unveiled last month, are linked, an official says. "We believe that this activity was linked to the incidents connected to the Executive Office of the President a few weeks ago," Jeff Rathke, a State Department spokesman, said during a Sept. 17 press briefing. The State Department shuttered its unclassified e-mail system over the weekend as a result of the hack, and as of early evening EST on Nov. 17, the e-mail system was not yet operational. "We expect the systems to be up and running shortly," said another spokesperson, who declined to define "shortly." govinfosecurity.com

Only about One-Third of Data Completely Secure, Say U.S. Executives in Survey
Only about a third of U.S. data is completely secure and information security is low on the list of risks to businesses, say U.S. executives in a new report from global information security and risk management company, NTT Com Security. Over half of the senior executives surveyed ranked competition and business growth as challenges to running a successful business, while less than one third (29 percent) said data security. The survey findings show an alarming disconnect between policy and behavior and showcases a need for education about data security among business leaders. The executives said that only 10-12 percent of their IT budget is spent on data security, even though 65 percent of respondents say data security is vital to their organization and characterized consumer customer data as the most important. Other findings include:

| | |
| --- | --- |
| ● | 65% of respondents say data security is vital to their organization |
| ● | About one-third (37%) of the organizations' data stored is completely secure |
| ● | 30% of respondents report that customer data (consumer) is vitally important to the success of their business, but only 48% report that all customer data is completely secure businesswire.com |
Lord & Taylor expands iBeacon program to all U.S. stores
Following a successful pilot of iBeacon technology, Hudson's Bay Co. will be rolling out the program to 50 Lord & Taylor stores in the United States and 90 Hudson's Bay locations in Canada by the end of the month. Lord & Taylor and Hudson's Bay rolled out iBeacons to 10 stores this summer to engage shoppers with content and offers on a hyper-local basis and with results to date exceeding expectations. The move follows Macy's expansion of its beacon-enabled program with shopkick in September and Urban Outfitters' recent launch into beacon marketing. mobilecommercedaily.com

Lessons from the Biggest Retail Data Breaches of the Past Year

904 million records compromised in first 9 months of 2014

FTC probing Apple on health data protection

Amazon unveils key-management security tool

Webinar: 'Retail Network Security: Managing Access and Mitigating Risk'

10 IT security mistakes that could get you fired



Envysion Ranked Number 338 Fastest Growing Company in North America on Deloitte's 2014 Technology Fast 500
Attributes 249% Percent Revenue Growth to Envysion's leadership position in a rapidly emerging market.

Louisville, Colorado - November 13, 2014 - Envysion today announced it ranked 338 on Deloitte's Technology Fast 500, a ranking of the 500 fastest growing technology, media, telecommunications, life sciences and clean technology companies in North America. Envysion grew 249% percent during this period.

Envysion's chief executive officer, Matt Steinfort, credits Envysion's leadership position in a rapidly
emerging market with the company's 249% revenue growth. He said, "The market is exploding as
customers understand the power of video intelligence and how it can impact brand execution, employee
coaching and training, customer experience - and ultimately their profit margins."

"The companies ranked on the 2014 Deloitte Technology Fast 500 continue to set the bar for their
industry higher each year," said Eric Openshaw, vice chairman, Deloitte LLP and U.S. technology, media
and telecommunications leader. "There are so many exciting products and smart thought leaders driving
this list. We congratulate the Fast 500 companies and look forward to seeing them continue their
momentum into 2015."

"For 20 years, the Deloitte Fast 500 rankings have honored the innovation that is part of these companies'
DNA," added Jim Atwell, national managing partner of the emerging growth company practice, Deloitte &
Touche LLP. "We're glad to be serving these high-growth companies, and helping the technology sector
recognize the great strides and transformation these companies are making in their respective areas."

Overall, 2014 Technology Fast 500 companies achieved revenue growth ranging from 135 percent to
123,678 percent from 2009 to 2013, with an average growth of 1,640 percent.

Read the rest of the press release here.

Learn more about Envysion here.


Suspects in coast-to-coast diamond theft gang sentenced in Portland federal court; hitting 23 stores in 2 years A federal judge in Portland sentenced a man and a woman on Monday for their roles in a coast-to-coast ring of grab-and-dash diamond thieves. Ernest Remor, a ringleader of the gang, was sentenced to 10 years in prison. A minor figure in the thefts, Kamile C. Brown, got three years of probation. From late 2009 to the middle of 2011, eight thieves swiped high-value diamonds from 23 jewelry stores from Portland to Vero Beach, Fla. Theirs was a cheeky, high-adrenalin series of crimes with the thieves planning their heists down to the second. The gang once made a getaway on Jet Skis and pulled another heist with a Chihuahua. Members of the gang cased the jewelry stores carefully. They sent one or more members of the gang into the establishments to charm store employees, sometimes posing as lovers looking for an engagement ring. Once inside, they identified high-value diamonds to steal -- and vulnerabilities in security. oregonlive.com

Multi-State Credit Card Theft/Fraud Scheme Stopped In Manchester, TN
Manchester Police seized a vehicle and numerous items inside the vehicle related to a credit card theft/fraud scheme. The scheme has been linked to several states and several thousand dollars in merchandise purchased with the stolen cards and identities. Three suspects were attempting to use a fraudulent card at Rite-Aid in Manchester to purchase pre-paid cards. Manchester Police Department officers located the suspects and notified other agencies for their assistance. Agencies involved in the investigation were Manchester Police, Tennessee Highway Patrol and the United States Secret Service. Charges were filed against; Leroy Destine Jean who had 10 credit cards with 6 being fraudulent, Eddy Jean had 13 cards including 11 fraudulent and Israel Tassy had 18 credit cards with 11 being fraudulent. All three men are from Miami, Florida. theticketradio.com

Four Suspects indicted in $720,000 Walmart theft and money laundering investigation Special Agents from the Tennessee Bureau of Investigation have obtained indictments for four people accused of participating in a large theft and money laundering operation that reached into Wilson County. In May, at the request of 21st District Attorney General Kim Helper, TBI Special Agents began investigating the operation involving Walmart stores in Middle Tennessee, Southern Kentucky, and Northern Alabama. According to a TBI spokesperson, the Walmart stores in both Lebanon and Mt. Juliet were involved in the case. Investigators believe suspected members of the ring stole merchandise from Walmart stores and, through an elaborate system, converted the value of the merchandise to cash. The store estimates the group has been in operation since at least November of 2012 and stole more than $720,000 in merchandise. On Nov. 5, the Williamson County Grand Jury returned indictments for four individuals, charging each with one count of money laundering, one count of conspiracy to commit theft and one count of theft over $10,000. lebanondemocrat.com

Tommy Hilfiger's failure reveals alleged employee thefts in Lake Delton, WI
An investigation into poor sales at a Lake Delton clothing store has led to criminal charges against several employees. According to criminal complaints filed by the Sauk County District Attorney's Office, at least six employees took part in a scam that bilked tens of thousands of dollars from the Tommy Hilfiger store within the Tanger Outlet Mall. The alleged thefts were uncovered when an internal audit specialist with PVH Corporation, the company that owns Tommy Hilfiger, was brought in to investigate poor sales at the store. The specialist told police the store has announced plans to close due to its bad performance. The complaint says the audit specialist uncovered records of 30 store transactions between January and July that included deletions, price overrides and unauthorized discounts. In interviews with the auditor and police, several employees allegedly admitted to the thefts and disclosed the names of others who were involved. The Sauk County District Attorney's Office has filed felony theft charges against 6 former Tommy Hilfiger employees It's unclear exactly how much the alleged thefts totaled. However, one employee, allegedly estimated that the thefts she took part in totaled between $12,000 and $14,000. madison.com

Egg Harbor, NJ Police arrest 2 women wanted in connection with baby formula thefts Police nabbed two women they believe are responsible for stealing baby formula from a ShopRite that has been the target of baby formula thefts on six different days in October. Police were able to identify suspects Destiny Parker-Harris, 23, and 27-year-old Tahirah Boucher-Waters, both of Vineland, after posting surveillance photos to Facebook. On Oct. 21, Parker-Harris and Boucher-Waters entered the ShopRite in the English Creek Shopping Center in the Cardiff section of town and each stuffed several containers of baby formula into shoulder bags, according to police. nj.com

Six women charged with ORC; $600 make-up and lingerie theft at Walmart in Commerce, TX Six Commerce residents were arrested on Nov. 13 for allegedly attempting to shoplift $600 worth of makeup and lingerie from the Commerce Walmart. At approximately 3 p.m., Commerce police officers were called out to Walmart. Six women had been detained for attempting to shoplift the property. "Because they acted as a group, and because of the total amount of all the property that was taken, they have all been charged with a felony 3 charge of organized retail theft," Police Chief Kerry Crews said. "All six women were brought to the Commerce Police Department, where they were booked in." commercejournal.com

NY man charged with stealing $800 worth of condoms from Rite Aid in Mount Pocono, PA

Do you have an ORC case to share? Publishing it educates the LP & retail community,
which might fuel even more jobs and funding. Share your ORC news and help the industry grow!

Suspect Arrested in NYC Diamond District Jewelry Store Robbery
A suspect has been arrested and charged in connection with a midday jewelry store robbery in New York City's Diamond District. Rondu Frisby was charged early Tuesday with robbery and criminal possession of a controlled substance. Police say the 37-year-old was an acquaintance of the owner. It wasn't clear if he had a lawyer. One of the store's co-owners was pistol whipped during the brazen midtown Manhattan heist last Tuesday as the Veterans Day Parade marched nearby. Police say one suspect entered the eighth-floor Watch Standard Jewelry store, pulled out a gun and grabbed jewelry while a second suspect waited in the hallway as lookout. The co-owner was forced to empty the contents of a safe. About a half million dollars in jewelry was taken. The second suspect was still being sought. abcnews.go.com

Pensacola, FL Police make arrest in $400K Jewelry Store Burglary
Pensacola Police have arrested six people in connection with four burglaries in the past week, including a $400,000 jewelry store burglary and a Cantonment man for a vehicle burglary. On Friday, Lazaro R. Mesa, 24, of Miami was arrested by Detectives Chad Willhite and Lisa Alverson after their investigation into the October 5 burglary of Pensacola Jewelers. Willhite and Alverson drove to Miami last week where they interviewed and arrested Mesa. He was charged with burglary, grand theft and criminal mischief. Mesa and another burglar broke into Pensacola Jewelers after hours and stole more than $400,000 worth of jewelry, gemstones and watches. A warrant has been issued for the second suspect. northescambia.com

18-year-old shoplifter threatens Decatur, Alabama Wal-Mart employees with gun A shoplifting incident at the Decatur Wal-Mart on Spring Avenue resulted in a robbery charge after police say the suspect told employees he had a gun. Decatur police said Wal-Mart's loss prevention employees reported a young man tried to leave the store with stolen clothing on Nov. 9. Loss prevention said they chased him into the parking lot until he turned, hid his hands and told them he had a gun. The employees said they backed off, and the suspect got into a car and drove away. Police later identified the man as 18-year-old Jaylon Deshaun Swoope. Investigators obtained an arrest warrant and have now charged him with first-degree robbery, a Class A felony. al.com


Walmart security guard's takedown ends in termination A security guard at a Fort Myers, FL Walmart was caught on video tackling a suspected shoplifter and holding her down. That employee has since been fired for how he handled the situation. Walmart confirmed the employee no longer works for the company - and the company spokesperson says it is regrettable that the situation was handled poorly. They say associates are advised to disengage when an altercation becomes physical and let authorities handle it. The incident was all caught on cell phone video by a witness in the parking lot of the Six Mile Cypress location on Friday. Investigators say the man who worked for Walmart loss prevention, saw the woman along with another allegedly shoplifting. That worker told investigators he tried to stop them and they took off running. That's when he tackled James. "I just want him off me, he pushed me down," said James. The worker tackled the woman and held her down on the ground. Investigators say the security guard found nearly $200 dollars worth of stolen items on the woman, Tamara James, who was arrested for shoplifting and remained Monday at the Lee County Jail. abc-7.com


Walgreens workers get a scare during robbery in NW Houston There was a terrifying moment for some Walgreen workers in northwest Houston Monday morning after a pickup truck came crashing through the front doors. According to the Houston Police Department, it happened around 3 a.m. at the store on Long Point near Bingle and they say it was no accident. Police say seven male suspects in a stolen truck backed up into the storefront, knocking down the ATM inside. However, the suspects didn't realize it was a 24-hour store, and when they saw workers, they took off running, leaving the truck behind. The suspects remain at large. khou.com

Gloucester, MA store owner sentenced in Spice conspiracy
A Gloucester business owner was sentenced Monday for participating in a conspiracy to distribute drugs and launder money. U.S. District Judge Mark S. Davis sentenced 65-year-old Lutgarda Mueller, known as Luite, to three years and three months in prison. Her sentence includes three years of supervised release, a $5,000 fine, and forfeiture of more than $500,000 in illegal proceeds. Mueller owns "Luite's Lair" on George Washington Memorial Highway. Court documents show Mueller was selling the synthetic drug "Spice" from the store, over a period of years. At the time of her arrest, she was found to have $600,000 in cash in her house. wavy.com

Text tell tale of theft; Messages on phone from husband allegedly tell wife to steal items from Walmart Police in Hayden, ID are investigating Celeste Vanmeter who was inside the Walmart store in Hayden on Friday afternoon receiving instructive text messages from her husband, Russell. But the messages on her phone weren't helpful hints on what the Blanchard woman should get her husband for Christmas - they were instructions on how to leave the store with more than $140 in stolen merchandise. The Kootenai County Sheriff's Office was notified of the theft by a loss prevention agent at the store where they were holding Celeste, 44, after witnessing her attempt to leave the store with a cart containing two gallons of paint, two packages of light bulbs, a small heater and an XM stereo for a vehicle. According to the deputy's report, the loss prevention agent believed Russell, 41, had left the store prior to Celeste with another cart-full of item, The deputy asked Celeste if there was any evidence of communication between she and her husband showing they had planned the theft in advance, which would elevate the charges to burglary. Celeste told the deputy that there was none and gave him permission to check her cellphone. The deputy was reading her text messages with Russell when he noticed the following conversation: "I'm at Walmart. Parked at the end of outdoor living in row nine," Celeste wrote in the text. "I can't find a place to do this." In his response, Russell wrote that Celeste should wait for "a bunch of people" to leave the store and merge with them. "If it don't feel right leave the basket and walk out," Russell wrote. cdapress.com


Video shows Toronto, CN man smashing bike shop window with his head A man smashed the window of a bike shop with his head, and then casually walked away, apparently without injury, in bizarre security footage captured Sunday night. By the time Dan Lambert and Sean Killen of Bikes on Wheels arrived at their store on Dundas St. W. near Dufferin St. around 1 a.m. Monday morning, police were on scene. "The whole window was gone," said Lambert, the store's manager. "Beyond that, we got off pretty lucky. No theft or anything." thestar.com

UK: Tesco employee accused of stealing $150,000 in cash, clothes and gift cards from Copdock superstore over 10-year period
---
• AT&T - Fredrick, MD - Burglary
• AT&T - Concord, NC - Armed Robbery
• Chevron - Anniston, AL - Armed Robbery
• Cricket Wireless - Statesville, NC - Armed Robbery
• Dive Florida - Bradenton, FL - Burglary - suspect arrested
• Dollar General - New Orleans, LA - Armed Robbery
• Dollar General - Willingboro, NJ - Armed Robbery
• Dollar General - Killeen, TX - Armed Robbery
• East Ridge Outfitters - Maidencreek, PA - Burglary
• Family Dollar - Texarkana, TX - Armed Robbery
• Family Video - Murphysboro, TN - Armed Robbery - suspect arrested
• Fred's Pharmacy - Memphis, TN - Burglary - Roof-top entry
• Markette Convenient - Darlington, SC - Burglary - attempted ATM theft
• Rite Aid - Newport News, VA - Armed Robbery
• Sally Hair Braiding & Beauty Supply - Kansas City, MO - Armed Robbery
• Tallahassee Watch and Estates - Tallahassee, FL - Burglary
• Tops - Erie, PA - Armed Robbery
• Walgreens - Sapulpa, OK - Armed Robbery
• Walgreens - Searcy, AK - Armed Robbery



| | | | |
| --- | --- | --- | --- |
| Job Opening | Company | Location | Origination |
| VP of Sales | Checkview | Chanhassen, MN | Checkview |
| Sr. Director, Field LP | Ross Stores | Dublin, CA | Ross Stores |
| Director of LP | Tourneau | New York, NY | LinkedIn |
| LP Director | CarMax | Tolleson, AZ | CarMax |
| LP Manager | Disney | Anaheim, CA | Disney |
| National Account Executive | Checkview | Northeast Region | Checkview |
| National Account Executive | Checkview | United States | Checkview |
| Corporate Investigator | Confidential | San Francisco Bay, CA | Confidential |
| National Account Manager | Vector Security, Inc | TBD | Vector Security, Inc |
| Supervisor LP DC | Ascena Retail Group | Greencastle, IN | Ascena Retail Group |
| AP Agent | Ralph Lauren | Sunrise, FL | Ralph Lauren |
| LP Agent | JONS Markets | Los Angeles, CA | JONS Markets |
| | Confidential | Northeast | Downing & Downing |
Limited Time Only - Post Your Multi-Unit LP jobs for FREE - Learn More Here




Today's Daily Job Postings from the Net - Appearing Today Only
View our Internet Jobs Archives here

| | | | |
| --- | --- | --- | --- |
| Job Opening | Company | Location | Origination |
| AP Manager | Cabela's | Fort Oglethorpe, GA | Cabela's |
| AP Specialist | Cabela's | Fort Worth, TX | Cabela's |
| Regional LP Manager | Dollar General | Sacramento, CA | Dollar General |
| Store AP Manager | Home Depot | Round Rock, TX | Home Depot |
| LP Specialist | Foods Co. | San Francisco, CA | Kroger |
| LP Specialist | Ralphs | Compton, CA | Kroger |
| LP Asst. Mgr | Ralphs | Compton, CA | Kroger |
| AP Manager | Sam's Club | Streamwood, IL | Wal-Mart |
| AP Manager | Sam's Club | Harvey Gretna, LA | Wal-Mart |
| AP Manager | Sam's Club | Monroeville, PA | Wal-Mart |
| AP Manager in Training | Walmart | Marina, CA | Wal-Mart |
| AP Manager in Training | Walmart | Mt Prospect, IL | Wal-Mart |
| AP Manager in Training | Walmart | Juneau, AK | Wal-Mart |
| AP Manager in Training | Walmart | Bayonne, NJ | Wal-Mart |
| AP Manager in Training | Walmart | Burlington, WI | Wal-Mart |
| AP Manager in Training | Walmart | Alexandria, KY | Wal-Mart |
| LP Manager | Sears | Las Vegas, NV | Sears Holdings Corp |
| LP Manager Hrly | Sears | Douglasville, GA | Sears Holdings Corp |
| LP Manager Hrly | Sears | Albany, GA | Sears Holdings Corp |
| LP Manager | Sears | Baton Rouge, LA | Sears Holdings Corp |
| Regional LP Director | Sears | Hoffman Estates, IL | Sears Holdings Corp |
| LP Manager Hrly | Sears | Lawton, OK | Sears Holdings Corp |
| LP Manager Hrly | Sears | Lake Charles, LA | Sears Holdings Corp |
| AP Team Leader | Target | Peachtree City, GA | Target |
| AP Team Leader | Target | Branson, MO | Target |
| LP Manager | CVS Caremark | Washington, DC | CVS Caremark |
| LP & Safety Spec | Lowe's | Sikeston, MO | Lowe's |
| Dept Mgr LP & Safety | Lowe's | Harper Woods, MI | Lowe's |
| | | | |

Darin Barton, CFI was promoted to Director - Field Investigations, Backgrounds and MVR's for Lowe's.
Ryan Roby, CFI was named Asset Protection Executive Manager for Macy's.


Are Optimists or Pessimists Better Leaders? Optimism and pessimism are strong traits that we use to cope with situations that are out of our control and to deal with uncertainty. Is it better to have a pessimistic leader or an optimistic leader? Both have their unique benefits and will take action in different ways. Pessimists solve problems, optimists seek growth

The 8 Signs of a Bad Leader
As a leader, it's not only your job to guide people, but to also find the right people who will be good leaders as well. How do you know who will make a great leader before they're thrust into the role? Here are some traits that may suggest a person isn't quite ready to be a leader. Quick to compromise


5 Lessons a Boss Should Learn from Employees While employers have a responsibility to teach their employees how to develop and hone their skills so that they may be truly successful, that doesn't mean that they can't learn a thing or two from their employees as well. Here are some lessons you should take from your employees. How to come up with new ideas

Some Advice on Taking Advice
Advice can come from anywhere: the internet, other people, training courses. If you're trying to hone your leadership style or be a better leader there are endless places where you can go to look for advice, so how do you know which advice to take? Here are some tips. Apply the advice to yourself
Active listening is absolutely critical if you really expect to influence change or modify behavior. You've got to hear what they're saying before you can plan or expect to do virtually anything. And hearing what they're saying is not simply hearing the words it's all about hearing the meaning and the intentions behind the words. Because words have a tendency to hide the true meanings and beliefs. As truth is often cloaked in humor so is meaning hidden in words. With the number one obstacle being one's self hearing is often drown out by how we want others to view us. So if you can leave your self at the door so to speak you can then begin to focus on hearing what they're saying.

Just a Thought,
Gus



Post Your Tip or Advice! Click Here

Please make sure to add d-ddaily@downing-downing.com to your contact list, address book,
trusted sender list, and/or company white list to ensure you receive our newsletter.
/

www.downing-downing.com / ADVERTISE WITH THE DAILY