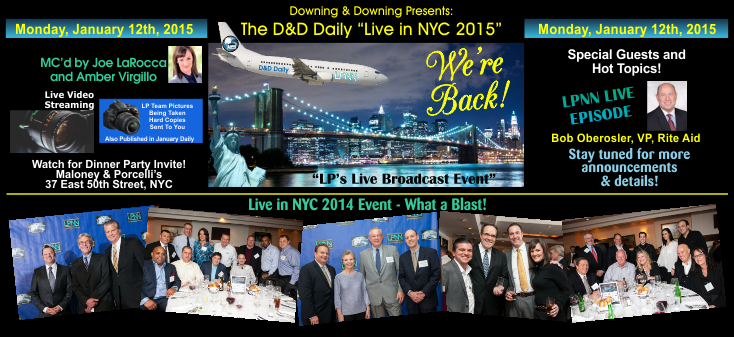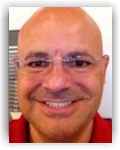 Martin Angeles, CFI was named Regional Director of Ethics and Compliance for Rush Enterprises. Martin has been with Rush Enterprises for over eight years. He has also worked in loss prevention at other retailers such as Hughes Supply Inc as a Regional Asset Protection Manager, Stein Mart as an Area Loss Prevention Manager, and JC Penney as a Loss Prevention Manager. Martin earned his Bachelor of Science degree in Psychology from Georgia College and State University and went on to get his Master of Science in Administration, Business - Human Resources Administration from Central Michigan University. Congratulations Martin!

U.S. Senate Looking at Green Dot - Money Pak Scams plaguing U.S. retailers & consumers The hearing on Wednesday afternoon - the third the committee has held over the past three years to raise awareness about scams that aim at the elderly and the poor - will focus on what prepaid card companies and the retail stores that sell their products can do to alert consumers of the potential for fraud. Phone scams involving prepaid debit card products have been on the rise for the past few years and have resulted in dozens of warnings to consumers from the Federal Bureau of Investigation and state law enforcement agencies. In July, The New York Times reported that such scams are believed to cost consumers tens of millions of dollars each year and have become more numerous as the prepaid debt card industry has grown into an $80 billion a year business. Reloadable prepaid cards like MoneyPak and Vanilla Reload are sold at tens of thousands of stores across the United States, including most CVS, Walgreens, 7-11 and Family Dollar stores. The Senate committee, in a news release, said it wanted to know what steps retailers were taking to train employees to "help spot and warn consumers who may have fallen victim to a scam." nytimes.com

$186 Million AutoZone Verdict is Eye-Opening, but Unlikely to Stick - Eventually fired for $400 register shortage A federal jury in California ordered AutoZone Inc. to pay a former female employee nearly $186 million in damages after ruling that the auto-parts retailer mistreated her based on gender, demoted her after learning she was pregnant and eventually fired her after she allowed $400 in cash to go missing from the register one night. Ms. Juarez claims that after she was promoted to part sales manager, she "hit a glass ceiling," according to her lawyer. Mr. Bohm said in court papers that when she told her manager she was pregnant in 2005, her manager told her he felt sorry for her. She alleged the manager started treating her meanly and openly yelled at her, despite the fact that her sales team had been meeting or beating sales targets, Mr. Bohm said. She was demoted in 2006. After returning to work, she sued the company for sex discrimination. AutoZone fired her in 2008. In court briefs, AutoZone argued that Ms. Juarez presented flimsy evidence to support her claims, saying she twisted ambiguously worded, stray remarks by her superiors into something more malevolent. The company said she was demoted for displaying "managerial disloyalty" and getting a poor performance review, and they said she was fired after she allowed $400 in cash to go missing from the register one night. The jury deemed it retaliation for her complaints. AutoZone says it's not making any deals. "We believe this verdict could not be based on the evidence or logic, and we plan to proceed with all legal remedies," a company spokesman said. wsj.com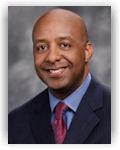 J.C. Penney awards Marvin Ellison, President, 2 million shares
Former AP executive and now President of J.C. Penney Marvin Ellison was awarded 2.07 million restricted stock units (RSUs) by the retailer in connection with his employment. Penney previously disclosed this award in connection with the announcement of Ellison's appointment in October. (For the full story, see our Special Report here.) The RSUs will vest in thirds on the first, second and third anniversaries, respectively, of the grant date, provided Ellison remains continuously employed with Penney through those dates. The award fully vests if Ellison is involuntarily terminated for any reason other than cause, if Ellison voluntarily terminates his employment for good reason, and if his employment terminates in certain cases within two years following a change in control of the company. chainstoreage.com

Dollar General may have to shut more than 4,000 stores to acquire Family Dollar
Dollar General may have to divest more than double the 1,500 stores it said it was willing to sell if it wants to gain regulatory approval to buy arch-rival Family Dollar, The Post has learned. The Federal Trade Commission may require the country's No. 1 dollar store chain to divest more than 4,000 stores to win approval of its stalled $9.1 billion merger proposal, two sources close to the situation said Tuesday. There is concern among the FTC staff that the two chains are mainly in competition with each other - and not with Walmart, drugstores and supermarkets, the sources said. Regulators are concerned a merger would eliminate price competition. Getting the FTC to change its mind on what retailers are its biggest rivals could take as long as six months - but rival Dollar Tree, the No. 3 chain in the sector, wants a vote on its proposed Family Dollar merger by Dec. 31, according to insiders. nypost.com


Retailers lost more than 57M consumer records in Q3 2014 - Data breaches on the rise Between July and September of 2014, information security company SafeNet counted 320 reported data breaches, an increase of 25% compared to the third quarter of 2013. Those security failures exposed more than 183 million customer accounts. SafeNet tracks data breaches on a quarterly basis for its Breach Level Index. And the retail industry was hit hard. Retailers accounted for 31% of records stolen - 57,216,390 data records - in 47 data breach incidents, or 15% of the data breach incidents. The only industry accounting for more breaches and lost records was the financial industry with 77,605,972 (42%) records. "The retail industry has been consistently hit hard with breaches," says Tsion Gonen, chief strategy officer at SafeNet. "... Customers have been very tolerant of these breaches, because they feel that this access can be corrected by someone else, like a bank replacing a stolen credit card." internetretailer.com

Jimmy John's, Coca-Cola facing class-action lawsuits following data breaches The restaurant chain Jimmy John's and Coca-Cola are both facing class action lawsuits stemming from recent data breaches. In both cases, the lead plaintiffs identify instances of fraud or identity theft they allegedly experienced as a result of the breach incidents. In the Jimmy John's lawsuit, plaintiff Barbara Irwin alleges a credit card she used at a Jimmy John's location in Arizona was compromised as a result of the breach, with five fraudulent charges made on the card. Irwin is suing Jimmy John's on behalf of all breach victims for violations of various state data breach statutes, making charges that include breach of implied contract, violation of the Arizona Consumer Fraud Act and violation of the Illinois Consumer Fraud and Deceptive Business Practices Act. The suit is seeking unspecified damages, including that Jimmy John's pay for three years of credit card fraud monitoring services. Jimmy John's on Sept. 24 confirmed a payment card breach that affected about 216 of its locations in 40 states. The lawsuit against Coca-Cola alleges that after the breach, fraudsters accessed, used and altered the bank and credit accounts, and other PII, of plaintiff Shane Enslin, a former service technician at Keystone Coca-Cola Bottling Co. in Mount Pocono, Penn. Plus, a fraudster obtained employment from the United Parcel Service in Enslin's name, according to the lawsuit. The lawsuit, filed on behalf of all breach victims, charges Coca-Cola, among other things, with negligence, negligent misrepresentation and fraud and breach of contract. The class action is seeking unspecified damages, including the provision of credit monitoring services and identity theft insurance for at least 25 years. Back in January, Coca-Cola said that the personal information of roughly 74,000 current and former employees, as well as contractors and vendors, was exposed as a result of the theft of 55 company laptops by a former employee. Information exposed as a result of the theft includes Social Security and driver's license numbers, the report says. bankinfosecurity.com

Target has incurred $158M in net breach-related expenses so far - $12M in Q3

Staples Says It Can't Yet Estimate Breach Losses

Focus on breach response as much as prevention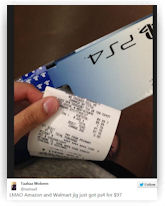 PRICE-MATCH SCAM - Walmart matches fake Amazon ad, sells PlayStation 4 for $90 Customers have misused Wal-Mart's price-match promotion to obtain $400 PlayStation 4 consoles for less than a quarter of the retail price using third-party sellers on Amazon. The company announced on Nov. 13 that it would price-match select online retailers, including Amazon.com. However, any Amazon member with a registered selling account can create authentic–looking pages and list items "for sale" online. Consumers need only take a screen capture of the page and show it to a cashier at checkout in order to request the price match. Few employees appear to have verified the legitimacy of these online deals as many customers were able to purchase gaming systems for $90. The scam seems to have been initiated after Sears accidentally listed several Nintendo consoles on its site for $60, according to Consumerist, a consumer advocacy site. Members of Twitter and Reddit communities have posted pictures of receipts documenting that Wal-Mart had accepted these fake Amazon listings. cnbc.com

'Retail Workers Bill of Rights' passed in San Francisco - First U.S. jurisdiction to address retailer scheduling unpredictability As retailers come under fire for scheduling their employees for fluctuating work shifts, the San Francisco Board of Supervisors has taken the lead in mandating schedule certainty. On Tuesday, the board voted unanimously to enact a so-called Retail Workers Bill of Rights ordinance that would make San Francisco the first jurisdiction in the nation to address retail employee schedule unpredictability by requiring retailers to post work schedules 14 days in advance, and compensate workers for schedule changes or cancellations made with fewer than seven days notice and for unused on-call shifts. In addition, the ordinance orders retailers to give part-time workers the same starting rate of hourly pay, access to time off and promotion eligibility as their full-time counterparts. The ordinance only applies to chain retailers with 20 or more employees and at least 20 locations in San Francisco. wwd.com bizjournals.com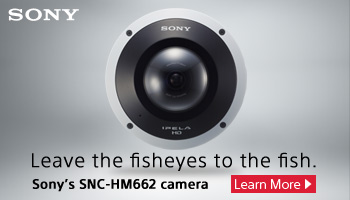 Philadelphia Cops Coined 'Black Friday' in 1961 - not retailers
In 1961 the term "Black Friday" was used by the Philadelphia Police Department to describe a day plagued by heavy traffic. Before then, it was used to describe several economic crises, such as the gold market collapse in 1869. Shopping wasn't the only reason for the heavy traffic on "Black Friday," however. In the 1960s, when the Philadelphia police and traffic departments were using the term, the Army-Navy game was played in the city the Saturday after Thanksgiving (sparking the term "Black Saturday," too) and out-of-towners hoping to attend the game often started to arrive that Friday. "It was nothing that was termed by the retailers by any means. The retailers saw it as actually more of a black eye than a Black Friday for almost discouraging people from coming into the cities and shopping," says writer Michael Lisicky. Since that time, retailers have repurposed the phrase and given it the more positive connotation that it has today. "I've never seen Black Friday sales until the early 2000s. It was still an 'after Thanksgiving sale,'" Lisicky said. "It took until the 2000s before there was some kind of more positive connotation behind [the term]." Ironically, "Black Friday" is still associated with huge crowds and massive amounts of chaos, but, for most, the term itself is no longer attached to its Philadelphia roots. pennlive.com

Wal-Mart Canada cuts 210 corporate jobs

Study: 1 in 4 have been victims of identity theft

Food fraud prevention guide unveiled

33% of Workers' Comp Claims in Michigan Caused by Slips and Falls on Ice and Snow

Quarterly Same-Store Sales Results

Lowe's Q3 up 5.1%, with revenue up 5.6%
Jack in the Box Q4 up 3.1%
TJX Q3 up 2%, with net sales up 6%
Target Q3 up 1.2%, with total sales up 2.7%
PetSmart Q3 flat, with net sales up 2.6%
Staples Q3 down 4%, with net sales down 5.9%


All the News - One Place - One Source - One Time
The D&D Daily respects your time & doesn't filter retail's reality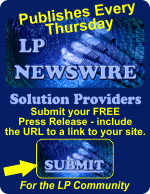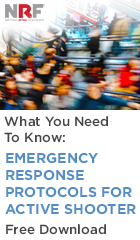 eBay's Global Asset Protection team assist Law Enforcement on Secaucus cop charged with selling prescription steroid on eBay
A Secaucus police officer has been charged with obtaining a steroid gel known as Androgel testosterone and then selling the medication online on eBay, officials announced today. Investigators allege that between Feb. 24, 2013 and Oct. 30, 2013, Cucciniello obtained the steroid and sold it online, based on the probe by Hudson County Prosecutor's Office Internal Affairs Unit in cooperation with the Secaucus Police Department, Hudson County Assistant Prosecutor Gene Rubino said. Cucciniello was processed and released on a summons complaint, which is common for third degree crimes, Rubino said, adding that Cucciniello is scheduled to make his first court on the charge on Friday in Central Judicial Processing court in Jersey City. According to the FDA, Androgel is a prescription medicine that contains testosterone and is used to treat adult males who have low or no testosterone. Androgel is a controlled substance because it contains testosterone that can be a target for people who abuse prescription medicines. Selling or giving away this medicine may harm others and is against the law.

Read more here.

For further information on PROACT, email inquiries to PROACT@eBay.com.

eBay Direct - Click Here - (notify - info - questions)





Safer web shopping: Avoid getting stung when buying online
Cyber Monday, on December 1, is set to be one of the busiest days for online retailers as consumers look to take advantage of discounts. Last year Amazon.co.uk saw more than 4 million items ordered on that day alone. However, this is also the time of year when criminal activity peaks, with fraudsters cashing in as shoppers are often more lax with their security in their rush to spend money. "While shopping online is less stressful than fighting through the high street, it can bring its own stresses if people are careless with their personal and financial information," says Neil Munroe from credit reference agency Equifax. "Fraudsters trawl cyberspace for people's identities, enabling them to access bank and credit card accounts, and to set up new accounts in the names of their victims." As well as identity theft, online fraud can take a variety of guises including bogus stores, counterfeit goods, and fake websites taking payment for items but then not delivering them to the buyer. Here are some tips to help you safely shop online this holiday season. express.co.uk

Omnichannel: What you need to know for 2015
If you think embracing omnichannel is tough, you're not alone. According to the third annual Retail Insight industry benchmark report, 94% of retailers, suppliers and logistics firms surveyed haven't executed a longterm omnichannel strategy, and 37% don't even have one. The report, commissioned by SPS Commerce and conducted by Retail Systems Research, highlights the cross-functional challenges retailers and others face as they build omnichannel capabilities into their operations. The report also underscores the critical role fulfillment excellence plays in meeting consumer expectations for rapid fulfillment and flexible returns. But most importantly, the report affirms that omnichannel truly is the future of retail—and that the future is now. The emphasis has shifted to the supply chain side of the business, what some call the "Amazon effect." In the simplest terms, it's the presumption that retailers will always have in stock the items consumers want to buy and be able to deliver those items quickly to wherever consumers want them. retailingtoday.com

Chips promise more security for credit cards, but signature still required

The Newest Merchant Tool To Fight POS Fraud
"Fraud is not a person - it is a dynamic grouping of statistics that deviate from the norm."
Stuart B. Levine, CFI, CFCI
CEO, The Zellman Group & Zellman Fraudnet

Six Sought In Retail Theft Ring Targeting Lowes Stores in the Pittsburgh area Police in McCandless, PA say they've jailed the ring leader of a retail theft group that Lowes stores repeatedly over the last month-and-a-half. Some thieves are discriminating, these were not. "Could be flooring, could be ceiling tiles and the T's for suspended ceiling, various kinds of merchandise that is expensive," said McCandless Police Chief Gary Anderson. Anderson says Lowes came to police with video surveillance of 27-year-old Gunnar Frantz stealing from the store. "He'd put it on a flat cart and walk out of the store with it and he'd carry a piece of paper as if it was a receipt and if someone came towards him, he'd waive it and keep going," said Anderson. He was at the store 13 times throughout October and early November. Anderson says Frantz hit the Lowes in McCandless, Pittsburgh Mills, Gibsonia and Cranberry. "The merchandise was returned by someone else a day or so later for cash or gift card in the similar amount of the value of the merchandise," said Anderson. Store video surveillance and return documentation has identified some of the suspects. Police say there are six they've identified. And because this is Frantz' third strike. Frantz remains in the Allegheny County Jail and the search continues for the other suspects. cbslocal.com

'Felony Lane Gang' suspects charged with grand theft and criminal conspiracy in Idaho Several suspects that had human trafficking charges dropped due to an illegal Idaho State Police search are headed into Ada County Jail for using stolen ID's and checks. The group was part of an organized theft ring called the Felony Lane Gang who traveled from Florida and Georgia to Idaho to commit the crimes. The suspects came to Boise originally on October 23rd, 2014 in a rental car after breaking into a vehicle in Twin falls and using account information from the victim to withdraw money. On October 26th, the suspect's were pulled over in eastern Idaho and Derricka McCloud claimed that she was kidnapped by Demiris Field, Kentraviaen Tuff and Bradley Roberts. jrn.com


California man arrested after 'sophisticated' counterfeit credit card operation discovered in Beaverton, OR hotel A southern California man suspected of running a "sophisticated" counterfeit credit card operation out of a Beaverton hotel was arrested over the weekend, according to the city's police department. Officers on Sunday morning began investigating a suspicious car outside a hotel and learned the car was associated with a man who used a fake driver's license to get a room, said Officer Mike Rowe, a Beaverton police spokesman. Detectives responded and determined that the 2007 Mercedes was associated with an identity theft case in California: Someone in July had used someone else's identity to get a $40,000 loan for the car, Rowe said. The identify theft was reported to police earlier this month. oregonlive.com


Robbery Of Baby Products From Supermarket Leads To 100-MPH Chase On I-580 With Toddler In Back Seat Three people have been arrested after the theft of baby products from a supermarket and a high-speed chase on an East Bay highway that included a toddler in the back seat of the suspect car. The Alameda County Sheriff's Office identified the three suspects as 37-year-old Tiffany Thurman, 22-year-old Catrina Freeman, and 22-year-old Marquez Trent, all Oakland residents. Deputies said the incident began Monday when the three went inside a Castro Valley Safeway store to steal baby products and diapers, allegedly getting into a fight with security guards before taking off with the items. Deputies spotted their white SUV on Interstate 580 and pulled it over in San Leandro. At that point, Thurman got out of the vehicle and it sped away again. The deputies chased the vehicle into Oakland at speeds reaching 100 miles and hour before calling off the chase after learning from Thurman her 2-year-old child was inside the backseat of the SUV. The sheriff's department said officers later learned Freeman, Trent and the toddler were at a home on 69th Ave. in east Oakland. Oakland police and California Highway Patrol officers assisted deputies in entering the home and arresting the suspects as well as locating the child who was not hurt, officers said. cbslocal.com

Shoplifter targets teeth-whitening strips at Warren, OH Kmart stores
Warren police are on the lookout for a shoplifter who may have a bright smile. An officer was called to the Parkman Road K-Mart on Sunday when a store employee reported that a man went to the dental aisle and loaded a bag with 21 packages of Crest White Strips, then left the store. The store estimates that the total value of the tooth whitening product is nearly $1,061. wfmj.com


San Antonio, TX Couple arrested, using baby stroller to shoplift at Kohl's A couple used a baby stroller to steal items from a department store, an arrest affidavit stated. Christina Contreras, 33, shoplifted from a Kohl's department store on Potranco Road on more than one occasion, the affidavit stated. San Antonio police said Rene Trevino, 40, was the driver of the getaway car. Both suspects were arrested on theft charges Tuesday. The couple also have prior arrests for theft. Contreras was out on bond stemming from another theft case at the time of her latest arrest, the affidavit stated. ksat.com

Tulsa, OK Police Recover Stolen Car After Shoplifting Incident At Walmart
Tulsa Police officers recovered a stolen car after a shoplifting incident at a Walmart store at Admiral and Memorial late Tuesday. Officers got the call to the store at 11:30 p.m. after two men and a woman reportedly were seen stealing several items from the store. As the suspects left the store, police said a store loss prevention officer approached the trio but one of the men flashed a handgun and the employee backed off. Officers said two of the suspects took a number of items out of an Acura Integra parked in the store's lot and jumped into a Chevy Avalanche pickup truck which drove away. newson6.com


Utah Organized Retail Crime Organization Training Course Recap
By Ricky Casey
LP Field Investigator, Shopko Stores
The Utah Organized Retail Crime Organization (UTORCA) hosted a special training event for its members on September 23-24, 2014 in Salt Lake City, Utah. The 2 Day Written Statement Analysis course was taught by retired U.S. Treasury Special Agent in Charge Ernest Valverde and focused on detection of deception in written statements, the use of a written employee questionnaire and corresponding interviewing techniques. Attendees included professionals from law enforcement, retail loss prevention, and military investigation units. The response to the training was overwhelmingly positive and UTORCA thanks Ernest Valverde for willing to donate his time and vast knowledge in the interest of combating organized crime.

UTORCA remains strongly committed to the professional development of its 700+ members by holding regular industry relevant training opportunities and a yearly educational/networking conference. If you are interested in being an instructor for one of UTORCA's trainings or conferences, please email UTORCA Training & Education Committee Chairman Adam Ainsworth at LP4159@searshc.com.
Do you have an ORC case to share? Publishing it educates the LP & retail community,
which might fuel even more jobs and funding. Share your ORC news and help the industry grow!

Store manager fatally shot outside Cape Coral, Florida TJ Maxx Cape Coral Police are investigating a fatal shooting that unfolded Tuesday night outside of the TJ Maxx located at 1502 Del Prado Boulevard S. Alfred E. Griffiths, 54, died. He was a manager at the store and had been taken to an area hospital with life-threatening injuries where his death was pronounced before midnight. According to police, the shooting occurred around 8:55 p.m. The suspect is believed to be a white male, wearing a grey fleece shirt or jacket. Police say he fled southbound on foot from the TJ Maxx store. An officer was in the area when he heard what sounded like gunshots. Officers who responded say they found Griffiths suffering from a gunshot wound outside of the store. A Lee County Sheriff's Office aviation unit had responded along with a police K9 to try and locate the suspect. Shortly after 10 p.m., police remained outside the store - where the roadway in front was roped off by crime scene tape. The scene appeared to be audibly quiet but the police presence there was heavy. By shortly after 11 p.m. authorities said the ground and air search had been called off, and the suspect had yet to be found. Detectives said they are aggressively working leads in the case. nbc-2.com

Cash America Pawn Customer shoots, kills would be robber in Indianapolis
Police rushed to the Cash America Pawn on the 2400 block of East 38th Street shortly after 2 p.m. on Tuesday for reports of an attempted robbery and person shot. Once inside, police found the suspected robber dead on the scene. According to police, the suspect walked in the store with a hood over his head and pulled out a gun. Moments later, a customer pulled out a gun and shot and killed the suspect. Police later identified the suspect as 25-year-old Tyerre Allen of Indianapolis. He was also identified by IMPD detectives as a suspect in other robberies in the Indianapolis area. 911 callers told dispatchers that someone was attempting to rob the store. Another caller said he saw a male customer inside the store engage the suspect to detour them. Police believe three to four workers were inside the store, and about four to five customers were inside as well when the shooting happened. wishtv.com

US offers $1.75 M Reward for Romanian pair in online scam
A reward of as much as a Million dollars is being offered for information that results in the capture or conviction of Popescu, who investigators believe may be in Europe. A bounty capped at $750,000 is also being offered for information leading to the arrest and successful criminal prosecution of Dumitru Daniel Bosogioiu, a fellow Romanian identified as a co-conspirator in the cyber fraud with Popescu. That fraud bilked millions of dollars from shoppers by posting fake listings for high-value items such as cars and boats online, according to the US Department of State. Online shoppers were directed to wire payments to bank accounts opened with bogus identification, then the money was transferred to leaders overseeing the scam from Romania, investigators said in a news release. Popescu and Bosogioiu are wanted by the Federal Bureau of Investigation on charges including conspiracy to commit wire fraud, money laundering, and passport fraud. The FBI added Popescu to its Cyber's Most Wanted list which was started in 2013 to spotlight "egregious cyber crimes committed on a global scale." phys.org


Footage of $500,000 Toronto jewelry store robbery shows male suspects wearing burkas Toronto police released security camera footage on Wednesday of two male suspects who appear to be wearing burkas during a $500,000 jewelry store heist in North York. The robbery happened at Mona-Clara Jewellers in the York Mills Road and Leslie Street area on Tuesday, Oct. 14 at about 11 a.m., police said. Staff Insp. Mike Earl of the Toronto Police revealed security footage of the disguised suspects on Wednesday at a news conference. He said the two suspects appeared to be wearing burkas during the robbery. The footage released by police shows two figures shrouded in black entering the jewelry store with what appear to be handbags on their arms. One shrouded figure leads a female employee to the front door and closes it. Another figure is shown brandishing what looks like a handgun while emptying the contents of a display case into a bag. The robbery lasted about five minutes, Earl said. ctvnews.ca


Armed robbers ambush employees, customers at Spring, TX GameStop; 2nd GameStop robbery in the area this week Employees and customers got quite the scare at a Spring GameStop when three armed men walked in and pulled out guns. The robbery happened around 2:30 p.m. on Cypresswood Drive. The armed men first pretended to be customers but within seconds of walking into the store, they made it clear that they weren't there to buy anything. Employees immediately complied with the suspects' demands. The criminals then went after several customers who had been shopping inside the store. One of the suspects is seen on surveillance charging at a female customer. "The female that was grabbed and was thrown to the floor, thank god she wasn't injured," said Lt. Stan Jolly. "All it's going to take is one patron of the business or employees of the business to say no, and the suspects end up shooting them." The gunmen stole cash, cell phones and video games. It's the second night in a row that a GameStop in the area was robbed. Suspects targeted the store at FM 1960 and Veterans Memorial on Monday night, less than eight miles from the location on Cypresswood. khou.com


$120K in Louis Vuitton Purses Stolen at Northbrook Court Mall in Chicago Burglars crashed a car Tuesday morning into the Louis Vuitton store at Northbrook Court mall, police said, the latest in a series of smash-and-grab burglaries around the Chicago area. Northbrook Police said the crash happened at 4:53 a.m. Police said a number of purses were taken from the store, estimating the total value stolen at $120,000. Sources close to the investigation tell NBC5 the heist is similar to several other recent thefts in the Chicago area. The sources said security video, which has not yet been released, shows a sedan crashing into the store with as many as nine burglars in the car. Several people then enter the store on foot, scooping up a number of purses and return to a waiting vehicle. nbcchicago.com

H&M Shoplifter ditches 2 year old toddler in attempt to escape security
A New Haven man, who allegedly tried to steal some coats from H&M at the Westfield Trumbull mall, left his daughter behind as he ran from authorities, according to police. Police said 29 year-old Michael Burruss ditched his 2 year-old child, who was in a stroller, when attempting to get away from store security last Friday night. Burruss was with his daughter and a friend at the mall on Nov. 14 when the incident occurred around 7:45 p.m. The store's loss prevention officers told police they witnessed Burruss use what appeared to be a tool to remove security tags from coats. He then put the coats down and walked to a different part of the store. He came back soon after and allegedly stuffed the coats in a bag, before exiting. When security tried to stop Burruss, he ran, leaving the stroller and toddler behind. He was caught and charged with risk of injury to a minor, sixth-degree larceny and possession of a shoplifting device. The child was put in the custody of the friend who was with Burruss. trumbulltimes.com


Serial burglars arrested in Phoenix, AZ; suspected in 20+ burglaries Police are accusing three men of breaking into nearly two-dozen businesses in the past four years. The most recent burglary happened last week when the thieves made off with prescription drugs from a valley drug store. According to police the men started breaking into businesses in 2010. At every scene they would do the same thing: cut the power and phone, go in with a crowbar, pry open the safe, and take off with the items. Recently police began seeing a rash of the very same types of crimes happening. An investigation led them to the suspects while they were driving. All are facing various charges related to the burglaries. fox10phoenix.com

Man uses saw to steal perfume from Dauphin Co, PA Wal-Mart
A man was charged after police said he attempted to steal perfume from a Dauphin County Wal-Mart by using a saw from the store's hardware section to open several boxes. Jeremiah Brant Noton, 33, of no permanent address, was charged with retail theft in connection with the incident about 7:50 p.m. Monday. Noton used the saw to open the packaging, removed the perfumes from the box and hid the perfume in his jacket before leaving the store, according to the release. A state police Trooper then confronted Noton nearby at McDonald's. pennlive.com

Academy Sports in Texarkana, TX the victim of a roof-top burglary overnight
Texarkana, Texas police are looking for the person responsible for breaking into a local sporting goods store overnight. Workers arrived to Academy Sports + Outdoors in the 1100 block of Walton around 3 a.m. Wednesday to find that at least three of their skylights had been removed and a hole was cut in the roof. Employees do not know what items were stolen at this point. ktre.com

Meridian, NJ Police seeking 3 suspect in a $700 stolen credit card case

Suspected Gang Member Implicated in Theft of FBI Agent's Laptop in California
---
• Bouchard's -Milwaukee, WI - Armed Robbery - employee shot
• CVS - Trenton, NJ - Theft - suspect arrested
• Cumberland Farms - Manchester, NH - Armed Robbery
• Darcy's Fine Jewelry - Santa Rosa, CA - Burglary
• Germantown Fleet - Germantown, WI - theft - 2 arrested stealing ammo
• Gordmann's - Tulsa, OK - Armed Robbery
• Kangaroo - Durham, NC - Armed Robbery - 2 charged
• Rite Aid - Portland, ME - Armed Robbery - suspect sentenced to 9 years
• Snap Groceries - Houston, TX - Burglary
• Valero - Houston, TX - Burglary - suspect arrested
• Video Game - Scranton, PA - Robbery - suspect arrested
• Walgreens - Newport News, VA - Armed Robbery
• Yakima Mart - Yakima, WA - Armed Robbery - suspect arrested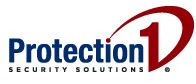 PROTECTION 1 ENHANCES FIELD MANAGEMENT TEAM THROUGH PROMOTIONS AND NEW HIRES
Appointees bring Decades of Experience to their New Positions
Chicago, IL - November 18, 2014 - Protection 1, the largest full-service business and home security company in the U.S., today announced that it has named new general managers for six key markets across the country. The new appointments include:
General Managers are responsible for managing the day-to-day operations for their respective areas, which include both commercial and residential sales activities. They also oversee the quality and production of management and non-management personnel and assume responsibility for the attainment of all financial and operational objectives.

"Our ability to attract and retain such talented individuals is a testament to our company culture of serving the customer first," stated Donald Young, Chief Information and Operating Officer for Protection 1. "These individuals have a long track record of leading teams that are focused on growing their business through outstanding customer service."

For more information on these individuals, please visit P1newsroom.com.




| | | | |
| --- | --- | --- | --- |
| Job Opening | Company | Location | Origination |
| VP of Sales | Checkview | Chanhassen, MN | Checkview |
| Sr. Director, Field LP | Ross Stores | Dublin, CA | Ross Stores |
| Director of LP | Tourneau | New York, NY | LinkedIn |
| LP Director | CarMax | Tolleson, AZ | CarMax |
| LP Manager | Disney | Anaheim, CA | Disney |
| National Account Executive | Checkview | Northeast Region | Checkview |
| National Account Executive | Checkview | United States | Checkview |
| Corporate Investigator | Confidential | San Francisco Bay, CA | Confidential |
| National Account Manager | Vector Security, Inc | TBD | Vector Security, Inc |
| Supervisor LP DC | Ascena Retail Group | Greencastle, IN | Ascena Retail Group |
| AP Agent | Ralph Lauren | Sunrise, FL | Ralph Lauren |
| LP Agent | JONS Markets | Los Angeles, CA | JONS Markets |
| | Confidential | Northeast | Downing & Downing |
Limited Time Only - Post Your Multi-Unit LP jobs for FREE - Learn More Here




Today's Daily Job Postings from the Net - Appearing Today Only
View our Internet Jobs Archives here

| | | | |
| --- | --- | --- | --- |
| Job Opening | Company | Location | Origination |
| LP Manager | Younkers | West Des Moines, IA | Bon Ton Stores |
| AP Specialist | Cabela's | Greenville, SC | Cabela's |
| LP Supervisor | JC Penney | Salem, OR | JC Penney |
| Dept Mgr LP & Safety | Lowe's | Richmond, VA | Lowe's |
| Dept Mgr LP & Safety | Lowe's | Fenton, MO | Lowe's |
| Dept Mgr LP & Safety | Lowe's | Springfield, MO | Lowe's |
| AP Manager | Sam's Club | Longview, TX | Wal-Mart |
| AP Manager | Sam's Club | Lima, OH | Wal-Mart |
| AP Manager in Training | Walmart | Braden River, FL | Wal-Mart |
| AP Manager in Training | Walmart | Hallettsville, TX | Wal-Mart |
| AP Manager in Training | Walmart | Kahului, HI | Wal-Mart |
| AP Manager in Training | Walmart | Miami Gardens, FL | Wal-Mart |
| AP Manager in Training | Walmart | Las Vegas, NV | Wal-Mart |
| LP Manager Hrly | Kmart | Rochester, NH | Sears Holdings Corp |
| Multi Unit LP Mgr | Sears | Pleasanton, CA | Sears Holdings Corp |
| LP Manager Hrly | Kmart | Butte, MT | Sears Holdings Corp |
| LP Manager Hrly | Kmart | South Burlington, VT | Sears Holdings Corp |
| LP Manager | Sears | Glendale, AZ | Sears Holdings Corp |
| LP Manager Hrly | Kmart | Artesia, NM | Sears Holdings Corp |
| LP Manager Hrly | Sears | Key West, FL | Sears Holdings Corp |
| LP Manager | Kmart | Delano, CA | Sears Holdings Corp |
| | | | |

Martin Angeles, CFI was named Regional Director of Ethics and Compliance for Rush Enterprises.
Andrew Hines, CFI was named Loss Prevention Systems Manager for Compass Group North America.


4 Tips to Be in a Great Team
The best way to be a part of a great team is to build one and the first step to doing so is to have a solid foundation of leadership. Everyone should feel that they can be a leader, that way everyone is on the same page and able to get their part done. Here are some tips on building leadership in your team. Show them how

10 Ways to Build a Strong Team
It's all in the way you communicate. If your internal communication process is strong, then your team will be strong, and chances are, more successful. While there are numerous resources you can use to improve communication between management and employees, here are some tips in this infographic. Open dialogue


The 10 Parts of a Perfect Team
The key to building a perfect team is to find people who have different perspectives and skills, that way all sorts of different ideas are being thrown around and you hear different opinions. Here are ten ingredients to make sure you get the right people together and communicating in a way that you will get results. Break old habits

7 Ways to Maintain Your Team's Productivity this Holiday Season The craziest time of year is almost upon us. Everyone is swamped with social events, shopping and getting ready for the holidays, it may get a little hectic in the workplace. Here are some tips to help your team, and yourself, juggle all your priorities and keep the stress down. Share calendars
Accepting criticism and feedback is probably one of the hardest things to do especially if it's unexpected or from an individual or group that's not really informed well enough to offer constructive criticism. Coming from our superiors or client's criticism and feedback can truly be valuable and help mold the path a person needs to take in changing or modifying behavior and improving relationships. It all boils down to whether or not you're willing to accept it and really hear what they're saying or not saying. It's human nature to automatically respond defensively and rationalize what you're hearing thus avoiding having to own it. However, the wise person learns to listen and force themselves not to respond other than to acknowledge that they heard it.

Just a Thought,
Gus



Post Your Tip or Advice! Click Here

Please make sure to add d-ddaily@downing-downing.com to your contact list, address book,
trusted sender list, and/or company white list to ensure you receive our newsletter.
/

www.downing-downing.com / ADVERTISE WITH THE DAILY