Jeffrey Graybill was named Director of Loss Prevention for Academy Sports & Outdoors. Jeffrey was previously the Loss Prevention Operations Manager and has been with Academy Sports since 2002 where he started as a Loss Prevention Associate and then became a Loss Prevention Investigator and Loss Prevention Regional Manager. He also worked at Kmart as a Loss Control Associate. Jeffrey still serves his country as a member of the Louisiana Army National Guard. He earned his Bachelors of Science degree in Criminal Justice from the University of Louisiana at Lafayette. Congratulations Jeffrey!

'Sweep Week' - Three Major Markets do Holiday Sweeps in Same Week - Sending a Message to Thieves - National Sweep Week! In an effort to send a resounding message to thieves prior to the kick-off of Holiday shopping, Law Enforcement and Retailers are teaming up across the county focused on shoplifting and ORC. Last week during 'Operation Holiday Heist' in Polk County, Florida, 'Operation Holiday Steals' in Broward County, Florida and Long Beach, California, police arrested a total of over 159 people and identified, Credit Card fraudsters, Counterfeiters and Fencing Operations. Long Beach Police Department conducted a three-day retail theft operation joining with Asset Protection specialists from over a dozen businesses at more than thirty locations throughout Long Beach. The operation's goal was to identify, arrest, and prosecute 100% of the shoplifters, thieves, and commercial burglars. The operation resulted in 72 arrests. Fifty-three were arrested for misdemeanor thefts or shoplifting. Nineteen were arrested for felony offenses, including grand theft, robbery, or parole/probation violations. 'Operation Holiday Steals' in Broward County, Florida arrested over 50 individuals. The Operation was made successful by joining together Retailers, Ebay and Financial Institutions. The companies that were involved include Rite Aid, CVS, Toys R Us, Gap, JC Penney, Sports Authority, Marshall's, Publix, Target, Walmart, Home Depot, Lowe's, Macy's, Saks Fifth Avenue, Discover, Capital One, and eBay Proact. 'Operation Holiday Heist' in Polk County, Florida Sheriff Grady Judd said, "Retail theft is a serious problem in Florida. Our partnerships with retail loss prevention personnel make it possible to arrest the thieves who enter our stories and steal merchandise every day. Retail theft doesn't just hurt retailers - it affects everyone, and we will continue to work hard to make sure these suspects are held accountable." The Operation netted 37 suspects combining efforts of Lowes, Bealls, Publix, Target, and Walmart. oc-breeze.com

Experts Predict Retailers Will Face Holiday Hacking Surge
Retailers, already a top target for hackers in 2014, will face a surge in attempted attacks this season, say analysts. Transaction volume increases by 50% and retailers don't want to stop too many transactions so they relax fraud controls to some degree. Criminals "know they're likely to get away with more." To date, the retail industry has accounted for 36.26% of data breach records in 2014, which is more than any other industry. wsj.com

Chicago among cities picked for Wal-Mart Black Friday protests
A union-backed group that wants Wal-Mart to pay higher wages is again planning several protests at Wal-Mart stores on Black Friday, traditionally the busiest shopping day of the year. OUR Walmart said this year's protests will be the group's "biggest Black Friday mobilization ever," with major protests planned in cities including Chicago. The protests are the latest round of actions aimed at Wal-Mart and follow nearly two years of protests against fast-food chains, including McDonald's. The group said it is planning big protests in cities such as Chicago, Dallas, Denver, Los Angeles, Minneapolis, Washington, D.C., and Tampa, Fla. In Chicago, it plans to protest at 9 a.m. Nov. 28 at the Wal-Mart at Presidential Towers, 570 W. Monroe St. Bentonville, Ark.-based Wal-Mart said it expects the protests to be filled largely with union activists and paid protesters, along with a "handful of associates" at some stores, said spokeswoman Brooke Buchanan. "Perception is not reality in this case," said Buchanan. chicagotribune.com

Wal-Mart Guns Policy: Have Gun Control Efforts Affected the Retail Giant?
While retailers such as Target have taken measures to prohibit firearms in their stores, Walmart continues to allow guns in accordance with local laws. The retailer came under the spotlight in July when a loaded revolver was found in the bathroom of a South Carolina Wal-Mart, The Huffington Post reported. "Our policy is to comply with all state, federal, and local laws as it pertains to carrying firearms. We're not considering any changes at this time." Wal-Mart Stores Inc. spokesman Brian Nick told The Huffington Post. Gun sales at Wal-Mart rose sharply in recent years. A surge in sales last year led to sold-out inventory of some firearms and ammunition rations, with the retailer limiting customers to three boxes of ammunition per day, CNN reported. Wal-Mart has received pressure from gun control advocates to stop selling assault rifles in the wake of mass shootings. Wal-Mart Stores Inc. spokeswoman Kory Lundberg said the company has been very purposeful about its gun sales policies, USA Today reported. The company doesn't sell handguns in the continental U.S., doesn't sell firearms online and sells modern sporting rifles at less than a third of its stores, USA Today reported. The retailer also adopted a 10-point firearms sales code in 2008, requiring such measures as videotaping of all firearms transactions, no sales without background check results, and securing firearms behind a locking fixture and with trigger locks. newsmax.com

Target Lawyer Friday - Retailer owes no duty to Banks in Data Breach losses
A Target Corp. lawyer told a judge that the company had no legal obligation to banks that claim to have lost tens of millions of dollars after a hack last year on the retailer's payment processing systems. The banks "are claiming that Target had a duty to protect them from that criminal activity." The banks seek to hold Minneapolis-based Target liable for negligent system security. The lenders, suing on behalf of a proposed group that includes every card-issuing financial institution whose customers made purchases last year, say the company wants to duck blame for failing to safeguard data. insurancejournal.com

1 Town - 100 cyber gangs - The cyber-crime capital of the world - Ramnicu Valcea in Romania Râmnicu Vâlcea has booming cyber-crime industry with more than 100 gangs operating in the town of 127,000 people. Bulk of scams are fraudsters offering fake goods for sale to online shoppers around the world, including the U.S., on websites like eBay. Prosecutor says criminals like to launder their money through the UK. One hacker posed as eBay worker and stole details of three million users. Râmnicu Vâlcea, dubbed Scamville, is the global capital for cyber-scammers. Around a decade ago, for no apparent reason other than the spark of twisted human genius, bored young men with more than a passing interest in getting rich quick realised that the unpoliced internet offered a quick route up and out of the drudgery that lay in store of them in the world of nine-to-five. The gangsters tapped into a huge money-spinner when they discovered the ease with which gullible people from the US to all over Europe leapt (and still do) at the offer of cheap cars, planes, boats and jewels. Victims send their money and never receive their goods. Western Union and Money Gram offices sprouted like the weeds that climb through the cracks of the potholed roads. dailymail.co.uk

In Ferguson, Preparation and Anticipation as Grand Jury Decision Nears
With widespread indications that a decision could be imminent, protests that have gone on nearly nightly since the shooting on Aug. 9 appeared to be growing recently. Yet as indications from boarded-up businesses to barriers at police stations continued to appear here. nytimes.com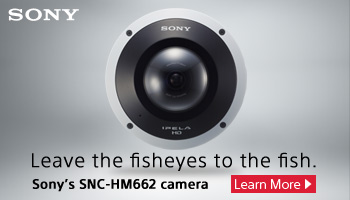 Police refuse to waive security guard rules to meet Ferguson-fueled demand Local and out-of-state guard companies are asking the St. Louis County police for exemptions in security officer licensing requirements to meet an increased demand as the Ferguson grand jury decision draws nearer. Police Chief Jon Belmar explained, "I'm reluctant to recommend a variance. If we have an issue of a security officer involved in an incident and someone gets hurt, certainly the question that can come back to us is, 'You licensed this individual, did you follow your normal protocol?' And our answer must be, 'Yes.'" Since 2012, the county had handled licensing for the approximately 8,600 private guards who work there and in the city of St. Louis. Burk said his phone continues to ring with calls from companies still seeking exemptions. He said he's had many but has not kept a tally. While the police board balked at granting exemptions, the department has expedited a process that used to take three to six weeks - much of it for fingerprint checks by the Missouri Highway Patrol. The work has been compressed into three days, with help from the patrol and by offering classes on weekends to train potential security officers. AlliedBarton's letter, dated Oct. 30, requested that security officers be allowed to work before the fingerprint reports come back because the delay "limits our ability to provide our clients the increased coverage they are requesting during this time." A letter dated Nov. 14 from G4S requests temporary waivers for 350 guards licensed in other states "due to a high volume of requests from local businesses for emergency security coverage." The letter cites "Wells Fargo, Bank of America, American Water and Trader Joe's just to name a few." stltoday.com


Microsoft Turns to Robotic Security Guards to Watch for Trouble The new robot sentries guarding Microsoft's Silicon Valley campus seem like something straight out of a futuristic sci-fi movie. According to ExtremeTech, each of the K5 security guard robots from robotics company Knightscope stands 5 feet tall and weighs 300 pounds, so you probably don't want to mess with one. The K5 robots don't come with any weapons onboard-thankfully-but they use a suite of alarms, sirens, and cameras to monitor and patrol the grounds of Microsoft's campus. If one spots trouble, it'll either sound an alarm or dispatch a human security guard to its location. cio.com

Logistics Outsourcing Amplifies Supply Chain Risk: Self-Defense Tips
The cost of not understanding the chain of custody on cargo can potentially amount to as much as 10 times the direct value of lost merchandise, once business interruption and other costs are factored. These days we see very few thefts at port. It's where the rubber meets the road outside of ports. Outsourcing has been helpful to thieves, he said, by putting more layers between the shipper and the parties actually carrying the goods. He noted that most third-party logistics contractors don't own their own equipment, but rather engage carriers, who in turn may further subcontract to yet other carriers, a practice known as "double brokering. Technology has made it relatively easy for thieves to print realistic licenses and other credentials, deliver the low bid in online load-posting sites, and haul away valuable, easily salable cargoes. In order to prevent that, Mr. Scrobe advises, "Know your trucking companies. Make sure if they are going to use a subcontractor you know who they are going to use, and that your primary is responsible for everything." That means staying close to the logistics arrangements - and perhaps suggests a limit to how far outsourcing can prudently go. wsj.com

Retailers' Third-Quarter Sales Fuel Optimism for Holidays
Retailers who suffered through abnormally cold weather that depressed store traffic last year are now benefiting from lower gas prices and higher consumer confidence, said Poonam Goyal, an analyst with Bloomberg Intelligence in New York. The National Retail Federation expects retail sales to rise 4.1 percent this holiday season, beating the 2.9 percent average over the last 10 years. Sales in November and December account for 19 percent of annual revenue for retailers, according to the NRF. Holiday sales rose 3.1 percent last year as stores slashed prices by the biggest amount since 2008 to drive foot traffic. Retailers also have kept their inventories lean heading into the holiday season, which should help profit margins, Goyal said. The question is which stores will be able to draw customers, she said. bloomberg.com

Black Friday Sales to grow at least 2% over LY

41% of consumers shopping stores Black Friday - 18% plan on hitting Thanksgiving Day - 32% over the weekend

Retailers have only 26 days between Black Friday and Christmas; last year had 25 days

Rite Aid - many of its 4,600 stores will be open Thanksgiving Day and Black Friday

Aldi to open 650 U.S. stores by 2018

Quarterly Same Store Sales Results
Foot Locker Q3 up 6.9% with total sales up 6.7%
Destination XL Q3 up with total sales up 5%
Hibbett Sports Q3 up 0.6% with net sales up 5%

Last week's most popular news article --

Ousted Rap Genius Cofounder Says He Loves To Steal From Whole Foods, Posts Essay Detailing How Rap Genius cofounder Mahbod Moghadam took to Thought Catalog on Friday to detail his love for stealing from Whole Foods, in an essay aptly titled "How To Steal From Whole Foods." "When I started working on genius.com, Whole Foods was our first 'angel investor' - without stealing all the food I stole from the Berkeley Whole Foods [1], I would never have been able to spend a year bootstrapping, working on the site full-time." Moghadam was reportedly ousted from Genius in May after he allegedly annotated the 141-page manifesto written by Elliot Roger, the man accused of going on a shooting spree in Santa Barbara, California. businessinsider.com


IAI Now Accepting Nominations for 2014 CFI Scholarships
and CFI of the Year Award
The International Association of Interviewers (IAI) is accepting nominations for both the 2014 Certified Forensic Interviewer (CFI) Scholarship and the "CFI of the Year" award.
IAI is offering three CFI Scholarships, to include the CFI Preparatory Online Program and the CFI Examination Voucher ($870 value). Scholarships will be awarded to the following individuals:
1. An individual working in the private sector, honoring Fred Wilson, CFI, and former Advisory Board member
2. An individual working in the public sector
3. An individual working internationally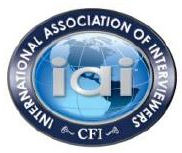 Criteria
The criteria for an individual to qualify for a CFI Scholarship or the "CFI of the Year" is constantly:
● Striving for excellence and professionalism in the performance of his or her duties
● Exhibiting the highest level of professionalism while interviewing sources, victims, witnesses, and suspects
● Following the CFI Values

Directions to Apply
Applications for both categories are due by February 1, 2015 and the winners will be announced at Elite Training Day in San Antonio as well as the CFInsider - second quarter edition. For directions on submitting your CFI Scholarship Nomination click here.

For more information and to see what the "CFI of the Year" wins, click here.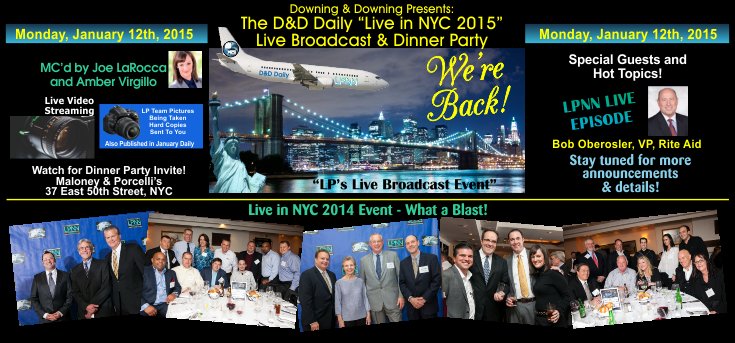 All the News - One Place - One Source - One Time
The D&D Daily respects your time & doesn't filter retail's reality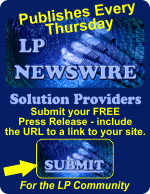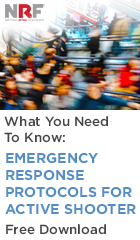 The Loss Prevention industry's first-ever live broadcast. With over 2,000 viewers and great Guests, Cast and Crew, the D&D Daily's "Live in NYC" event covered timely subjects and delivered valuable information for the LP viewers. MC'ed by two dynamic and absolutely energized industry executives, the event was a huge success and showed how the Daily continues to lead the way in "Educating, Informing & Instilling a Sense of Community" for the LP industry.

Visiting with LP Leaders of various Solution Providers, Retailers, Academia, and Trade Associations, the sessions covered a wide array of timely and critical subjects that can have an impact on your career and add value to your performance.

Solution Providers, have a video or commercial you want to publish? Contact us.



As online retail grows, so does fraud and fraud awareness
According to a study conducted by yStats, the potential for fraud causes many prospective shoppers to stay away from online sales, and is forcing merchants to establish fraud prevention measures. Findings reveal that the growth of B2C ecommerce is affected by fraud, with more than a third of consumers worldwide who do not yet shop online stating that their fear for personal data breach or lack of trust to online payments is the reason. Distrust is especially high in European countries, while consumers in the US and China have more confidence in the online purchase process. One of the major trends in ecommerce security is that fraud is expanding beyond payments into account takeovers, which are responsible for an increasing share of total ecommerce fraud. thepaypers.com

More Data Breaches Expected This Holiday Season
Retailers are still trying to regain their footing from last year's massive data breaches. But as stores like Target and Neiman Marcus finally stabilize for the holidays, experts say 'tis the season for more - and more sophisticated - big hacks. Unfortunately for stores and shoppers, cyberthiefs are constantly upping their game. According to recent data, the average price on the black market for credit and debit cards has gone down. That means hackers will be seeking newer ways to steal consumer information. Mobile payments platforms could be the next big target for these hackers, reports say. pymnts.com

Identity Thieves' Paradise: Consumers Willing to Divulge Social Security Number, Other Personally Identifiable Information When Online Shopping The Identity Theft Resource Center, a nonprofit organization dedicated to the understanding of identity theft and related issues, and IDT911 today announced findings from their 2014 survey titled Data Breaches, the Holidays, and You. During the holiday shopping season, millions of Americans will take advantage of the convenience, speed and ease of online shopping: Spot it, love it, click it, and it's on the way. The study found that 77 percent of the survey participants, from the more than 200 who responded, said they shop on the Internet. This year, the National Retail Federation predicts online sales during November and December to jump 8 to 11 percent over 2013, accounting for $105 billion. According to the survey, many consumers have already shared or are willing to share unnecessary pieces of personally identifiable information while online shopping:
● 75% birthday
● 47% mother's maiden name
● 31% birthplace
● 20% PIN
● 16% driver's license
● 14% Social Security number
● 7% relative's birthday digitaljournal.com
51% of Williams-Sonoma's revenue generated by e-commerce

Target grows web sales 30% in Q3

Online sales rise 9.6% in Q3 for The Children's Place

Study details generation gap when it comes to mobile shopping
"Fraud is not a person - it is a dynamic grouping of statistics that deviate from the norm."
Stuart B. Levine, CFI, CFCI
CEO, The Zellman Group & Zellman Fraudnet

"Operation Holiday Heist" Organized Retail Theft Investigation Results in 37 Arrest, Uncovers Counterfeiting Operations Polk County Sheriff's Organized Retail Crime Task Force detectives, with assistance from Retail Alliance Partners Lowes, Bealls, Publix, Target, and Walmart, arrested 37 people during an investigation targeting those who commit retail theft from November 20th through November 22. Detectives worked in retail stores and parking lots in order to disrupt and apprehend shoplifters. Of the 37 suspects arrested, 26 committed retail theft - 22 adults and 4 juveniles. After selecting and concealing the merchandise, these suspects exited the businesses, and passed all points of the sale without purchasing the items. 26 have criminal histories, for a total of 240 previous charges. 12 of the suspects told detectives they receive federal assistance. During the investigation, a group of four suspects making counterfeit U.S. currency was discovered. Two search warrants were served, resulting in the seizure of counterfeit bills and equipment used to make counterfeit money, including linen paper, paper cutter, two all-in-one printers, glitter glue, metallic pens, degreaser, and a flat iron. Seven other arrests that took place during the investigation were not theft-related offenses. theledger.com
Duo charged with stealing $10,000 in goods from Walmart, fleeing police
Oneida, N.Y., police charged two men with stealing more than $10,000 in goods from Walmart over multiple trips that ended in a chase. syracuse.com

Large Scale Identity Theft Ring Operating in Manlius, N.Y.
Manlius police are investigating a "large-scale identify theft case" in which five people are suspected of using stolen credit card information to make replica cards. All five suspects, four men and one woman, have been caught on security footage, police said. Two of the men were seen on camera in a dark-colored hatchback vehicle with gold New York license plates. Investigators have asked that anyone with information on the crimes or suspects involved contact the Manlius Police Department at 315-682-8673 or tips@manliuspolice.org. syracuse.com


Mother and daughter charged with baby formula thefts in Michigan A mother-daughter team suspected of stealing hundreds of cans of baby formula across Michigan to resell are being charged with recent thefts from a Meijer store in Norton Shores. Sue Surian, 55, and her 29-year-old daughter Lisa are scheduled to be arraigned Tuesday in Muskegon District Court on felony charges of first-degree retail fraud and organized retail crime. The two have quite a bit of experience in shoplifting, according to court records. Both were convicted in Montcalm County of shoplifting from a Walmart store in Greenville and sentenced to six months' probation. A week after the Oct. 27 sentencing, Norton Shores police released surveillance photos of two women suspected of stealing more than $1,000 worth of baby formula. wzzm13.com

Abercrombie & Fitch thief arrested with $2,700 in merchandise in Rochester, NY
A Rochester man, Cory Thompson, 26, is accused of stealing nearly $2,700 worth of clothes from the Abercrombie & Fitch store at Eastview Mall back on November 10th. Deputies in Ontario County say he threatened to shoot an employee as he fled the store, although Thompson did not show a weapon. Deputies said Thompson was arraigned Friday. They add that he's a suspect in several other thefts from that same store. twcnews.com

Toms River, NJ pair accused of stealing $2K in merchandise from Kmart

Second time in three days Wake County Sheriff's bust men with 30+ counterfeit credit cards in N.C.

Couple steals 23 GPS units from Franklin, Tenn., Walmart

Fort Walton, FL Police arrest 3 in failed shoplifting attempt at Walmart

Do you have an ORC case to share? Publishing it educates the LP & retail community,
which might fuel even more jobs and funding. Share your ORC news and help the industry grow!

Sleep Inn GM directs $872,929.23 in credit card payments to her own accounts from 2006 to 2013 in Grand Rapids Renata Annese turned herself in Friday to U.S. Marshal's Service. Annese was hired as general manager at Sleep Inn in Allendale in 2004, two years after it opened. Credit and debit cards swiped at the hotel would cause wire transmissions to be made through corporate services in Arizona and then through a Shift4 system in Nevada. Shift4 then sent authorization requests to the issuing bank for each customer, and stored the authorized transactions in a "batch" on its computer system. Once the customer's stay was complete, credit and debit card authorizations were then converted to actual payments. Shift4 allows hotels to review and edit credit and debit card transactions before converting the authorizations into a final payment. Annese had sole responsibility for reviewing credit and debit card transactions. She would log onto Shift4's system using a unique account number, user name and password to review, edit or remove transactions before releasing a daily batch for final processing and payment to the hotel. She carried out the scheme by fraudulently editing batches of credit cards in the Shift4 system before releasing them for payment. She manually entered her credit or debit card account numbers into the system and used a customer's name to make it look like the transaction belonged to that customer, Stella wrote. By using the customer's name and making the transaction amount match the amount of the legitimate transaction with the customer's card, Renata Nicole Annese made the fraudulent transaction appear to be a legitimate refund to that customer, Stella said. mliive.com


Three people injured in Parking lot Shooting at an Edmonton Mall Edmonton police say three people were hurt - two critically - after a shooting in a northeast suburban mall parking lot Friday evening. Insp. Brian Nowlan said the shooting happened at about 7:30 p.m. in the parking lot of the Lowe's in the Manning Towne Centre development on Manning Drive. Nowlan said two of the injured people stumbled into a nearby Dollarama store for help after being shot. Witnesses then called police, and were able to provide a description of a vehicle seen fleeing the scene. Officers in the area on another matter were then able to locate the vehicle, and arrested the driver. Nowlan said the vehicle was riddled with bullet holes and contained a large amount of blood, though the driver was uninjured. A third victim showed up at a nearby medical centre, and is believed to have been injured in the same incident. edmontonjournal.com

Former Dollar General Manager Guilty Of Arson in Horse Cave, KY
Debra Fowler Kessinger of Smiths Grove has been convicted of arson. The decision stems from a fire that burned down the Horse Cave Dollar General in June 2011. Kessinger was the manager of the business at the time of the fire. The fire took place two days before the store's inventory was set to be audited. Prosecutors said Kessinger set the fire to conceal the fact that thousands of dollars of merchandise was missing. wbko.com

Columbiana, MO Jewelry store owner charged with felony theft
The owner of a city jewelry store has been charged with selling a $15,000 diamond ring given to him on consignment and keeping the money. reviewonline.com

Ex-Taco John's employee gets probation for stealing $4.8K in Cheyenne, WY
A local woman was sentenced to unsupervised probation Friday in Laramie County District Court for stealing more than $4,800 from a local Taco John's restaurant. Sherri Hardin was working at the Taco John's restaurant on South Greeley Highway in October of last year when she took cash deposits from the restaurant's safe on multiple occasions. The Laramie County District Attorney's Office initially charged Hardin with one count of theft greater than $1,000, a felony. But the charge at sentencing was reduced to theft less than $1,000, a misdemeanor. The total amount Hardin swiped was $4,896.51, according to court documents. She told Laramie County District Judge Thomas Campbell that she intended to deliver the money to her father for his medical bills, but he died before she could. wyomingnews.com

Winnipeg, CN Police make arrest in string of thefts
Winnipeg police have a suspect in custody after a series of thefts, including one daring jewelry store heist caught on camera. On November 15th a suspect allegedly went into Golden Hand Jewellery on Main St. looking to buy a ring for his girlfriend. "I left him and I attended to another customer and I left the showcase open thinking I would come back to him and show him more rings, that was my mistake. And then he took the chance when I wasn't looking and grabbed the two rings," said Golden Hand Jewellery co-owner Paul Szurlej. The suspect allegedly made off with two rings valued at $10,000. globalnews.ca

South Burlington Police charge Vermont man with credit card fraud
South Burlington police have charged 31-year-old Michael Thompson of Grand Isle with credit card fraud, forgery and false pretenses. A Burlington woman called police earlier this month to report that she lost her card and it was then used to make about $3,500 in purchases at the University Mall in South Burlington. wptz.com

Phoenix, AZ Walgreens Shoplifting suspect fleeing hit by car
A shoplifting suspect is in critical condition after he was hit by a car Sunday night. The 34-year-old man was caught shoplifting inside the Walgreens on the southeast corner of Glendale and 43rd avenues at around 9:40 p.m., according to Phoenix police spokesman Officer James Holmes. The suspect fled from loss prevention employees and ran out the back door of the store. The employees did not follow. Holmes said the suspect apparently ran toward the intersection and attempted to run across 43rd Avenue against a red light. azfamily.com

Boost Mobile Robber sentenced to 30 years in Pensacola, FL
Vincent Lavon Johnson, 41, went in to Happy Nick's convenience store on Palafox Street on May 28, punched the clerk in the face and emptied the cash register, the release said. On June 18, Johnson entered the Boost Mobile on Bayou Boulevard, punched the clerk in the face - a woman who was six months pregnant at the time - and again took the money from the register. Both of the assaults were caught on surveillance video and Johnson was identified from the videos. pnj.com

Bear spray used in toy store robbery in St Catharines, ON
Niagara Regional Police say a man entered The Toy Trove at about 4:30 p.m., Friday, picked up something off a shelf and headed toward the cash register. As he approached, he pulled a can of bear spray from his pocket and sprayed it throughout the store as he ran out the door. Store employees and customers were not injured. canoe.ca

NJ Assemblyman crafts A-3843 requiring CCTV cameras to be registered

String of Smash and Grab Burglaries in Corpus Christi, TX

Kay Jewelers in the Burnsville Center, Burnsville, MN hit with a Grab and Run; Movado watch valued at $3,495

Kay Jewelers in the Hickory Point Mall, Forsyth, IL hit with a Distraction Theft; stolen was a 1 ½ ct diamond engagement ring valued at $5,499. Suspect was arrested after pawning the ring for $300

Zales Outlet in Gonzales, LA the victim of a Grab and Run; 2 suspects fled with several items, total value of $2,289

Pennsylvania Man Accused of Stealing 600 Combat Helmets
---
• AT&T - Amory, MS - Burglary
• BP - Davisville, FL - Armed Robbery
• BP - Statesville, NC - Armed Robbery
• Casey Jones - Hubbard Twp. OH - Armed Robbery
• Clarkesville Pharmacy - Clarkesville, TN - Burglary
• CVS - Oklahoma City, OK - Armed Robbery
• CVS - Palestine, TX - Armed Robbery
• Dollar General - Adams, TN - Armed Robbery
• Dollar General - Athens, TN - Armed Robbery - 3 charged
• Denny's - Salt Lake City, UT - Armed Robbery
• Exxon - Chesterfield, VA - Armed Robbery
• Fast Track - Darlington, SC - Burglary - 2 arrested
• Flash Foods - Albany, GA - Armed Robbery
• Maverik - Salt Lake City - Armed Robbery
• Point Pharmacy - Richmond, CA - Armed Robbery
• QuikTrip - Wichita, KS - Shooting
• Sunoco - Taunton, MA - Shooting
• Turkey Hill - Lancaster, Co, PA - Armed Robbery
• Walgreens - Mt Juliet, TN - Armed Robbery
• Walgreens - Roeland Park, KS - Burglary - ATM stolen (2nd in the area in 2 weeks)
• Walgreens - Omaha, NE - Armed Robbery
• Winchell's Donuts - Omaha, NE - Armed Robbery - shots fired at employee
• 7-Eleven - Draper, UT - Armed Robbery
• 7-Eleven - La Habra, CA - Accident destroys store front
• 7-Eleven - Mishawaka, IN - Armed Robbery





Axis Announces Stainless Steel Anti-grip Corner Network Camera Ideal for Correctional Facilities and Psychiatric Wards
AXIS Q8414-LVS Network Camera features vandal-resistant anti-ligature design and built-in invisible IR LED for high quality indoor video surveillance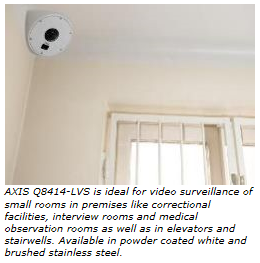 CHELMSFORD, Mass. - Axis Communications, the global leader in network video surveillance, announces its first corner-mount fixed network camera. The new AXIS Q8414-LVS features a stainless steel anti-grip casing and is extremely impact resistant, supporting the IK10+ 50 joules rating as well as the IP66/NEMA 4X rating for water resistance. The 24/7 indoor surveillance camera provides superb image quality both day and night with capabilities like Lightfinder technology, which enables life-like colors in low-light conditions, and built-in invisible IR LED illuminator for video surveillance in complete darkness.

"High security environments like correctional facilities and psychiatric wards present unique security challenges and a growing need to prevent self-harm and conflict," said Scott Dunn, director of business development, Axis Communications, Inc. "Specifically designed to meet these needs, AXIS Q8414-LVS lacks ligature points, features an anti-grip design and is extremely vandal resistant. The camera delivers superior HDTV video in any lighting, day or night, for increased image usability."

The new anti-ligature AXIS Q8414-LVS is ideal for video surveillance of small rooms in premises like correctional facilities, interview rooms, psychiatric wards and medical observation rooms, as well as in elevators and stairwells. Thanks to a built-in microphone and the possibility to integrate the network camera into an alarm system via its I/O port, AXIS Q8414-LVS becomes part of the overall surveillance solution, an important tool to protect and secure the safety of people in high security environments. In addition, privacy masks ensure restricted areas are not monitored for privacy reasons or to protect personnel.

Available in two color versions, powder coated white (AXIS Q8414-LVS White) and brushed stainless steel (AXIS Q8414-LVS Metal), the corner-mount network camera offers 1.3 megapixel or HDTV 720p video stream. It features P-Iris control for an optimal depth of field, resolution, image contrast and clarity. The horizontal angle of view up to 105-degree covers the entire room without blind spots. Capabilities such as remote zoom and focus facilitate the optimization of the captured view during the installation.

Read more here.




| | | | |
| --- | --- | --- | --- |
| Job Opening | Company | Location | Origination |
| VP of Sales | Checkview | Chanhassen, MN | Checkview |
| Sr. Director, Field LP | Ross Stores | Dublin, CA | Ross Stores |
| Director of LP | Tourneau | New York, NY | LinkedIn |
| LP Director | CarMax | Tolleson, AZ | CarMax |
| LP Manager | Disney | Anaheim, CA | Disney |
| National Account Executive | Checkview | Northeast Region | Checkview |
| National Account Executive | Checkview | United States | Checkview |
| National Account Manager | Vector Security, Inc | TBD | Vector Security, Inc |
| Supervisor LP DC | Ascena Retail Group | Greencastle, IN | Ascena Retail Group |
| AP Agent | Ralph Lauren | Sunrise, FL | Ralph Lauren |
| LP Agent | JONS Markets | Los Angeles, CA | JONS Markets |
| | Confidential | Northeast | Downing & Downing |
Limited Time Only - Post Your Multi-Unit LP jobs for FREE - Learn More Here




Today's Daily Job Postings from the Net - Appearing Today Only
View our Internet Jobs Archives here

| | | | |
| --- | --- | --- | --- |
| Job Opening | Company | Location | Origination |
| AP Manager | Cabela's | Ammon, ID | Cabela's |
| AP Manager | Home Depot | Denver, CO | Home Depot |
| Dept Mgr LP & Safety | Lowe's | Saratoga Springs, NY | Lowe's |
| Dept Mgr LP & Safety | Lowe's | Madison, AL | Lowe's |
| LP Manager | Neiman Marcus | Saint Louis, MO | Neiman Marcus |
| AP Manager in Training | Walmart | Columbus, OH | Wal-Mart |
| AP Manager in Training | Walmart | Triadelphia, WV | Wal-Mart |
| AP Manager in Training | Walmart | Park City, UT | Wal-Mart |
| AP Manager in Training | Walmart | Payson, AZ | Wal-Mart |
| AP Manager in Training | Walmart | Camillus, NY | Wal-Mart |
| AP Manager in Training | Walmart | Flemington, NJ | Wal-Mart |
| LP Manager Hrly | Sears | Richardson, TX | Sears Holdings Corp |
| LP Manager Hrly | Kmart | Poplar Bluff, MO | Sears Holdings Corp |
| LP Manager Hrly | Kmart | Williamsburg, VA | Sears Holdings Corp |
| LP Manager Hrly | Sears | Cambridge, MA | Sears Holdings Corp |
| AP Team Leader | Target | Holland, OH | Target |
| AP Team Leader | Target | Fairport, NY | Target |
| AP Team Leader | Target | San Marcos, TX | Target |
| ETL Assets Protection | Target | Hyattsville, MD | Target |
| ETL Assets Protection | Target | Canoga Park, CA | Target |
| Zone Director LP | dd's Discounts | Dallas, TX | Ross Stores |
| | | | |

Jeffrey Graybill was named Director of Loss Prevention for Academy Sports & Outdoors.
Don Graham was named Regional Loss Prevention Manager for Rent-A-Center.
Alan DeRennaux was named Asset Protection Manager for HD Supply Waterworks.