Tampa's Serial Killer Working at McDonald's
Serial Killer Undone by Asking McDonald's Co-Worker to Mind His Gun, Police Say
A man's startling decision to have a co-worker hold on to his gun, and the co-worker's instinct to alert a police officer, ended a killer's reign of terror in Tampa, Fla., the police said on Wednesday, after arresting a man and charging him in four fatal shootings committed on the streets of a quiet residential neighborhood.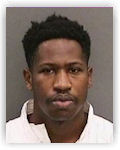 The accused gunman, Howell Emanuel Donaldson III, 24, has no prior criminal history, and even after interviewing him, investigators have no idea why he carried out the four apparently random, unconnected killings, Chief Brian Dugan of the Tampa police said. Mr. Donaldson was charged on Wednesday with four counts of first-degree murder; if convicted, he could face the death penalty.

"That firearm was used in all four murders," Chief Dugan said at a news conference, adding that Mr. Donaldson had bought the weapon legally a few days before the first killing. "He admitted that he owned the gun, but he did not admit to the murders," the chief said.

The break in the case came on Tuesday, about 50 days after the first killing, at a McDonald's, when Mr. Donaldson asked a co-worker to hold a McDonald's food bag for him, and then left on foot. The co-worker looked inside the bag and saw a semiautomatic pistol, identified in a police report as a loaded .40-caliber Glock. nytimes.com

Security Director Ran Espionage Unit?
Uber's disastrous head of security will probably get another awesome job soon
Joe Sullivan paid off hackers to cover up a data breach rather than disclose it to regulators and the public. What else has he been up to?

The head of security at Uber was fired for attempting to cover up a data breach by paying off the hackers.
Before he worked at Uber, Sullivan was in charge of security at Facebook. He also ran security at Ebay, consulted on security for Airbnb, and was on Obama's cybersecurity council. The news came out because the board had ordered an investigation into Sullivan's secretive division (mentioned below).

Clearly Sullivan and Kalanick agreed $100,000 was worth it, if only to save the company some bad press - Uber was in the middle of negotiating with the Federal Trade Commission (FTC) for failing to disclose an unrelated data breach in 2014. This was just one of Sullivan's many ethical breaches at the transportation company, however.

Uber has a documented habit of surveilling people it deems to be a potential threat, including employees, competitors, and its opponents in court. Sullivan was the one to order underlings to dig up dirt on the conservationist Stephen Meyer, who sued Uber for price fixing.

Sullivan operated autonomously and secretly. Sources also told Bloomberg that Sullivan had made himself more nimble by becoming Uber's deputy general counsel, which let him "assert attorney-client privilege on his communications with colleagues and make his e-mails more difficult for a prosecutor to subpoena." Bloomberg wrote in October that "Sullivan's work is largely a mystery to the company's board."

Sullivan was in charge of a team formerly known as Competitive Intelligence or COIN, according to Bloomberg, which oversaw projects like "Hell," which spied on Lyft drivers. Sullivan shut down Hell but kept other programs like it, and COIN was renamed to "Marketplace Analytics" and then again to "Marketplace Integrity." The 57 million-person hack came to light because Uber's board hired a law firm to investigate Sullivan's teams, including COIN. theoutline.com

Witness Testifies Uber Had a Unit Dedicated to Stealing Trade Secrets and Hiding Evidence
The unit allegedly used a secret messaging system that almost immediately deleted texts.

The trial between Waymo, Alphabet's self-driving car subsidiary, and Uber over the ride-sharing company's alleged theft of intellectual property took a turn toward ludicrous during a hearing in San Francisco on Tuesday.

Richard Jacobs, an ex-employee and current consultant for Uber, wrote in a letter and testified under oath that he had been a part of a corporate espionage unit within the company that was responsible for stealing trade secrets, hiding evidence, and influencing lawsuits. The team also used a secretive messaging system on an anonymous server that would delete texts almost immediately in order "to ensure we didn't create a paper trail that came back to haunt the company in any potential civil or criminal litigation and trained employees how to evade investigators.

Prosecutors had informed U.S. District Judge William Alsup that they were in contact with him during their own criminal investigations into Uber's alleged thefts. In light of the new evidence and allegations that Uber lawyers had been withholding Jacobs' letter, the judge indefinitely delayed the trial, which was set to begin on Dec. 4.

Editor's Note: Earlier this year we reported that the former CEO and co-founder of Uber had hired an executive away from Google's parent company's subsidiary allegedly knowing and possibly even orchestrating the stealing of the plans for the self-driving vehicle this executive had been brought with him. Alphabet sued Uber and the executive due to a non-compete agreement and the fact that they had discovered the theft of the plans.

Shortly after these incidents, the CEO was released from Uber. slate.com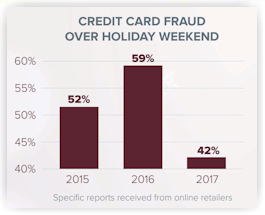 Online Retail Credit Card Fraud Drops 29% For First Time in Years During Black Friday and Cyber Monday
iovation, the leading provider of device intelligence for authentication and fraud prevention, today released data collected from its retail and e-commerce subscribers from the 2017 holiday weekend (Nov 24-27th). For the first time in recent years, credit card fraud -- which remains the highest fraud type for online retailers -- has dropped from 59% in 2016 to 42% in 2017 over the course of the four day holiday weekend based on specific reports received by iovation's online retail customers. This represents a 29% decrease from last year's four day holiday weekend and demonstrates that online retailers are making strides in their ability to identify and prevent card-not-present (CNP) fraud which has been on the rise since brick and mortar retailers have increased their adoption of EMV card technologies. globenewswire.com

DOJ Outlines Protections For Cos. Aiding FCPA Investigations
Deputy Attorney General Rod Rosenstein on Wednesday announced a new U.S. Department of Justice enforcement policy for the Foreign Corrupt Practices Act aimed at incentivizing voluntary disclosures of corporate wrongdoing.

The new policy, which will be written into the U.S. Attorneys' Manual, includes a presumption that the government should decline to prosecute companies that meet DOJ standards of voluntary self-disclosure, full cooperation, and timely and appropriate remediation in cases where the company is not a repeat offender.

The policy shift follows a year-and-a-half-long pilot program aimed at rewarding voluntary self-disclosures and cooperation with the FCPA through a similar set of guidelines to those now being added to the U.S. Attorney's Manual. law360.com

North Carolina's New ORC Law - Effective Tomorrow, Dec. 1st
HB 384: Increased Penalties/Organized Retail Theft
The new law, supported by NCRMA, focuses on the growing problem of gift card fraud through illegitimate returns and requires businesses that purchase gift cards to keep records on those purchases. The new law also takes aim at the professional shoplifting rings that prey on North Carolina businesses and using technology and other means to stay one step ahead of retailers and law enforcement. This legislation builds on the ORC laws NCRMA successfully advocated in the 2007 session of the NC General Assembly which defined ORC as a ring stealing more than $1,500 worth of goods within a 90-day period and classified the theft of infant formula in excess of $100, the removal or deactivation of theft deterrent devices from merchandise, and switching and scanning fake UPC codes all as felonies.

Also, in 2016, NCRMA created the Carolinas Organized Retail Crime Alliance (CORCA), an alliance between law enforcement, retailers, and other important partners, focused on at combating the rise of retail theft crime in North and South Carolina. This network of professionals serves to protect and educate consumers, while acting as a resource to partnering law enforcement agencies and retailers in both states. ncleg.net

Forever 21 Sued for $2M After Employee Finds Camera in Bathroom
A former employee of the retail giant Forever 21 is suing them for at least $2 million, WWD reports. The suit, filed in New York by the former employee identified as Jane Doe, accuses Forever 21 of negligence and invasion of privacy. Doe claims she found a camera in an employee restroom in 2011, and video footage of her has made its way onto "multiple pornographic web site platforms." It is unclear if Forever 21 ever discovered the camera. Doe discovered the footage last year.

Doe is holding Forever 21 liable for "negligently, recklessly and wantonly allowing a person(s), whose identity is unknown to plaintiff, to enter the employee locker room and the employee restroom, located in the store."

In the complaint, she says that the employee locker room and restroom were not equipped with a security system. Neither did the employer "keep a record of non-store employees and/or other unauthorized persons entering into the area designated as the employee locker room of the employee restroom." She says that the "extreme emotional damages" from the event should be valued at at least $2 million. Forever 21 has not yet commented on the lawsuit. thecut.com

Dick's Sporting Goods enhances display attractiveness
And increases security for vulnerable merchandise
Dick's Sporting Goods has a longstanding relationship with Checkpoint Systems, which specializes in both inventory management and loss prevention systems. While Checkpoint was not involved in Dick's earlier approaches to security for its top-end baseball gloves, it knew of the problem - and had a system for an entirely different application that could be potentially adapted for this one.

"I came to Dick's Sporting Goods and happened to show them a solution that was originally designed for the protection of power tools in a [do-it-yourself] environment," says Tim Kasper, national account manager for Checkpoint High-Theft Solutions.

"After I was finished describing it, they brainstormed and suggested a few modifications in order to use the solution to protect their baseball gloves."

The result was the Checkpoint Alpha Bug Tag 2 Snare. The Bug Tag 2 Snare is invisible to browsing shoppers.

The glove rests on a wooden plaque, in the center of which is an alarm module, connected to the glove by a coiled cable with a lanyard on the end of it. The cable is tucked out of sight under the glove, and only becomes visible to the customer when they lift the glove from the plaque. If the customer, or any unauthorized person, attempts to disconnect the cable from the glove, an alarm sounds.

An associate, however, can disconnect the glove from its plaque and allow a prospective customer to handle it, including putting it on and smacking a fist into the sweet spot in the center of the pocket. Meanwhile, it still has a traditional electronic article surveillance tag attached.

"Once the glove is detached from the display, the customer can take the product to the point of sale," Lund says. "The EAS tag would alarm at our pedestals if somebody tried to defeat it there. So we have an alarm at the display, and we'd also get an alarm at the door, in case an otherwise honest customer decided to take a different direction."

Among the other products the security system may be adapted for are top-end fishing reels and crossbows - like the pro stock gloves, relatively small, expensive items. "It's pretty versatile," Lund says, "and it works with our existing detachers. It's something I see expanding to other stores, and maybe not just for ball gloves." stores.org

Dick's Workers Knock Bid To Pause Their Bag Check Suit
Dick's Sporting Goods workers urged a California federal court Monday not to stay their class action alleging they are owed pay for time spent in security checks, drawing distinctions between their case and two other wage suits before the state's highest court.

The sporting goods chain has asked the Eastern District of California to stay the workers' suit while the California Supreme Court hears Frlekin v. Apple and Troester v. Starbucks Corp. The Frlekin case raises questions about pay for mandatory bag searches, and the Troester case addresses whether federal de minimis doctrine applies to state law. law360.com

'We should expect to see another outbreak'
Chipotle is replacing its CEO
Amid soaring reports of illnesses at its restaurants
The rate of self-reported foodborne illnesses is nine times higher for Chipotle than for any other restaurant chain in the US on IWasPoisoned.com. The data indicates another outbreak attributed to Chipotle is possible within the next six to 12 months, according to the website's founder.

Chipotle says the source of the data is inaccurate. businessinsider.com

Phony Invoice Scheme
Two Employees at NYC's Fulton Fish Market Steal Nearly $1M From Employer
"Vincent Perretti allegedly directed a blatant, long-term fraud in the Fulton Fish Market, stealing nearly $1 million from his own employer.

Over a two-year period, PERRETTI and a co-conspirator who also worked at the Fulton Fish Market entered fake invoices into their employer's accounting system, causing the employer to issue unauthorized checks to PERRETTI for shipments of fish that were neither ordered nor delivered. PERRETTI then cashed the checks and spent the money on personal items, including jewelry and trips to the Bahamas. justice.gov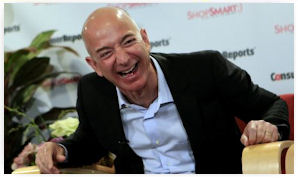 That Sucking Sound You Hear Behind You is Amazon
Sucking the Wind out of Everybody's Sail
And He's Laughing All the Way to the Bank
From The Robin Report - The publication the CEO's read.
Even though Bezos originally envisioned a store that could sell everything, defining Amazon's current business model as a store is clearly a misnomer. It is not a traditionally defined retailer, although retailing is one part of the total enterprise. Amazon is a game changer that has disrupted nearly every aspect of what we once considered retail and store.

Amazon is an unprecedented logistics, personal data and distribution platform that can intake anything and everything in the world, across all industries, can house it all, and out-flow any and all of it, on demand, to each and every consumer, with unprecedented speed and precision. Analysts and legal experts agree that Amazon is unique in the history of global commerce. No other company has ever had Amazon's powerful synergy of consumer insight and infrastructure. Therefore, the flywheel accelerates ever faster with every purchase.

Rob Siegel, a lecturer at Stanford's Graduate School of Business suggests that through technology, Amazon has achieved a unique new formula, never before available in commerce. Intimate household data is the primary factor in Amazon's success, potentially enabling its immortality. Siegal said, "We've never seen anything like this." The unparalleled insights into what people want, essentially perfecting personalization, paired with a superior logistics and distribution infrastructure, to deliver it more quickly and efficiently than competitors, may indeed make Amazon an indelible model.

But don't get too cocky, Mr. Bezos, the Walmart parachute may be dropping in any minute now. To parachute Walmart into this conversation, they achieved 50 percent YoY growth in their e-commerce sales in Q3. You naysayers of the Jet.com deal can now eat some crow. And you read it here first: Walmart's creating their own flywheel. They are already a big oxygen-sucker, so, Mr. Bezos, if you hear the whoosh of velocity on your tail, don't look over your shoulder. You might start to choke. therobinreport.com

Timed toilet breaks, impossible targets and workers falling asleep on feet
Reporter Documents 'Brutal' Working Conditions at U.K. Amazon Warehouse
Alone in a locked metal cage, 10 feet from my nearest colleague, a robot approaches from the shadows and thrusts a tower of shelves towards me. I have nine seconds to grab and process an item to be sent for packing - a target of 300 items an hour, for hour after relentless hour. As I bend to the floor then reach high above my head to fulfill a never-ending stream of orders, my body screams at me.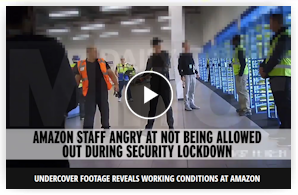 Welcome to Amazon's picking floor. Here, while cameras watch my every move, a screen in front of me offers constant reminders of my "units per hour" and exactly how long each has taken.

This is the online giant's biggest European packing plant, set to be shipping 1.2 million items a year.

I spent five weeks at the firm's newest warehouse in Tilbury, Essex, armed with a secret camera bought from Amazon's own website. I found staff asleep on their feet, exhausted from toiling for up to 55 hours a week.

Those who could not keep up with the punishing targets faced the sack - and some who buckled under the strain had to be attended to by ambulance crews.

Across Italy and Germany staff have gone on strike, complaining of low pay and poor conditions. And employees at UK warehouses have told of sleeping in tents and under bridges just to get to work on time.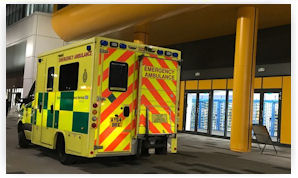 Timed toilet breaks, impossible targets and exhausting, "intolerable" working conditions are frequent complaints. Staff have been paid less than the living wage, and it even emerged drivers had faced fines for "early" deliveries.

As experts warn of workers facing an increased risk of mental and physical illness, Amazon repeatedly promised to clean up its act. But a whiteboard in the plant for staff comments suggests it has far to go.

One asked: "Why are we not allowed to sit when it is quiet and not busy? We are human beings, not slaves and animals." mirror.co.uk

Placentia, CA: Bomb Squad Declares Goodwill Store Safe
After Grenade Found in Donation Box
A grenade was found in a box of donated items dropped off Wednesday at a Goodwill thrift store in Placentia, California, prompting evacuations and a bomb squad response.

Officers responded about 2:15 p.m. to the store in a shopping center at 1101 E. Imperial Highway after employees sorting through the items in the box found the device, according to Placentia police Sgt. Adam Gloe.

"Officers spoke with the Goodwill employees, who stated that an elderly female dropped off a box of donations and left," Gloe said.

Surrounding business in the Orange County shopping center were evacuated and a sheriff's bomb squad was called in, according to Gloe, who said the bomb squad retrieved the grenade it and removed it from the premises. nbclosangeles.com

Recognizing Women in the Security Industry
For the ninth consecutive year, Security Systems News gets to shine a light on the achievements of women in security today, looking at ways in which we can get more women, in general, involved in upper management and leadership roles. While the industry still has a long way to go, most agreed it is changing for the better.

"Ten years ago, it was quite a different landscape," said Renee Mallonee, director of marketing at MONI Smart Security. "Honestly, there weren't that many women in the field and I have noticed that as a significant change over the last 10 years-something that I'm really excited about that makes me want to stay in the security industry." securitysystemsnews.com

Here are the profiles of this year's featured Women in Security:
● Ina Staris, Securitas ES
● Christine Lanning, IST
● Suzie Nye, AvantGuard
● Renee Mallonee of MONI Smart Security
● Jana Rankin, VuTeur
● Anu Herranen of Nortek Security & Control

Johnson Controls' Irene Lam to Speak at 2017 Mass. Conference for Women
Johnson Controls announced that for the fourth consecutive year it will sponsor and participate in the Massachusetts Conference for Women on Dec. 7, 2017, at the Boston Convention & Exhibition Center in Boston. The event will feature Irene Lam, Vice President of Product Development, Building Management Systems for Johnson Controls, as a panelist discussing professional skills and job advancement. tycosecurityproducts.com

PetSmart Opens 1,600th Store & Now in all 50 States

Casey's Opens 2,000th C-Store

Madison, WI: Retailers Criticize C-Store Security Camera Mandates

European Amazon workers stage Black Friday protests for wage hikes

CVS reportedly near deal to buy Aetna for around $66 billion

Gap opens its largest store in the world in Times Square


Quarterly Results

At Home Q3 comp's up 7.1%, sales up 24.8%
FAT Brands Q3 comp's up 3.8%, sales up 7.5%
New York & Company Q3 comp's up 2.2%, net sales up 0.1%
Tilly's Q3 comp's up 1.5%, sales up 0.5%
Kroger Q3 comp's without fuel up 1.1%, sales up 4.5%
Jack in the Box Q4 comp's down 2%, Odoba comp's down 4%, full yr Jack in the Box comp's down 1.1%, Qdoba comp's down 3%, sales
Barnes & Noble Q2 comp's down 6.3%, total sales down 7.9%
Sears Holdings Q2 comp's down 11.5%, Kmart comp's down 9.4%, Sears comp's down 13.2%, total sales down 22.8%


From Russia With Love - Yahoo's Hackers
Canadian Hacker-for-Hire for Russia Pleads Guilty
Karim Baratov Fed Stolen Webmail Passwords to Alleged Russian Intelligence Agent.

Karim Baratov, 22, appeared in U.S. federal court Tuesday, where he pleaded guilty to hacking Gmail and Yandex webmail accounts of individuals earmarked by Russia's FSB state security service and exchanging the victims' account passwords for money.

Baratov, a Canadian citizen and resident who was born in Kazakhstan, was one of four men named in a 47-count federal indictment filed in February and unsealed in March. The indictment charges the suspects with computer hacking, economic espionage and other criminal offenses tied in part to a 2014 hack attack against search giant Yahoo that exposed 500 million accounts.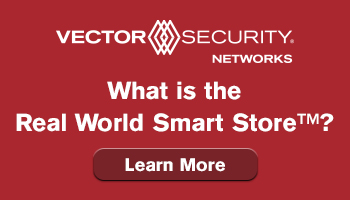 Baratov was not accused of having anything to do with the Yahoo hack itself.

The other three men named in the indictment are Dmitry Aleksandrovich Dokuchaev, 33, and Igor Anatolyevich Sushchin, 43, who are both alleged FSB agents, as well as Alexsey Alexseyevich Belan, aka "Magg," 29. All three have been charged with compromising Yahoo's network and gaining the ability to access Yahoo accounts.

The FSB employed Baratov as a "hacker for hire," prosecutors allege. "When they desired access to individual webmail accounts at a number of other internet service providers, such as Google and Yandex ... Dokuchaev tasked Baratov to compromise such accounts," the U.S. Department of Justice says in a statement.

Of the four men named in the indictment, Baratov is the only one who has been arrested. The Justice Department believes the others are in Russia. govinfosecurity.com

Over a Quarter of Ransomware Now Targets Corporate Businesses
The number of ransomware attacks targeting business users in 2017 rose to 26% as the number of new families discovered halved, according to new stats released this week by Kaspersky Lab.

This would seem to represent just a small increase from the 22.6% of attacks aimed at business users in 2016. However, the vendor said these figures didn't include the three mega ransomware worm campaigns of WannaCry, NotPetya (ExPetr) and BadRabbit. infosecurity-magazine.com

Amazon looks to save you from the next big bot-army attack
Last October, a big chunk of the internet went dark for hours, the result of a cyberattack on the Web-services company Dynamic Network Services, also known as Dyn. That attack was implemented with the help of a bot army of internet-connected security cameras and electronics. Those devices were hijacked with malware and used to overload Dyn by sending it loads of junk data.

More of these attacks could come in the future, as billions more electronics, cars and streetlights gain an internet connection -- a concept known as the internet of things, or IoT -- expanding the potential targets for hackers.

Amazon is hoping it can cut down and mitigate such future attacks with the help of a new feature through Amazon Web Services called AWS IoT Device Defender. cnet.com

Stop DDoS from ruining retail sales momentum
Unlike thieves in stores, businesses are not physically able to discern cyber criminals, especially since they attack over the network.

One of the most devastating kinds of cyberattacks for e-commerce businesses today is Distributed Denial of Service (DDoS) which aims to bring down websites, therefore, disrupting online services and businesses. DDoS attacks occur when an unusual and unexpected spike in traffic and connection requests overwhelms a website, slows down the network, or in the worst-case scenario, shuts down the entire system.

A reliable website that guarantees a good user experience is what defines a successful e-commerce business as it is the main platform for acquiring customers and generating revenues. The damage caused by a network failure or a complete site outage will directly and immediately impact business assets. enterpriseinnovation.net

Three Top Criteria For Effective Video Surveillance Storage
Quite frankly, storage is the most expensive and overlooked component of any video deployment. You have to consider not only the cost of hardware (often the largest upfront cost), but also the cost of software, ongoing license fees and software updates. You also need to evaluate the cost of the administration and management of the system, a task that often becomes more complex as systems expand over time.

Scalability is also a significant requirement because it allows facilities to start small and expand systems as needs, technologies and budgets change over time. It is important to keep these evolving requirements in mind because trust me, in the future, your video system will not be the same scale it is today or tomorrow.

Big Data, deep learning and security applications will continue to drive investment in new innovations and the traditional IT storage solutions (from those big brands we all know) will be challenged by the write-intensive nature of video surveillance. Storage platforms that can deliver enterprise-class IT capabilities and support mixed workloads, advanced levels of data protection and high system performance are the future of security operations and IT data centers.

There are a myriad of ways to incorporate advanced IT platforms into your video storage infrastructure, allowing you to capitalize on the organizational demands of today while addressing the ever-increasing data-intensive requirements on the horizon. sourcesecurity.com

Survey: Retailers lack IT infrastructure for in-store improvements

Tech tries to end the annoying search for mall parking spots

American Airlines glitch let all pilots take vacay for holidays

Rogers, AR: Mom directs young son to steal $30,000 in jewelry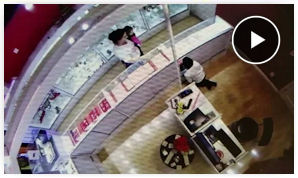 More than $30,000 worth of jewelry was swiped from Bella Jewelers, all taken by tiny hands. "It's a real tragedy that they would use their kids to commit this crime. For us, that's the most heartbreaking part," said Stephanie Martinez, director of Bella Jewelers. The theft was caught on surveillance video. "The woman kind of kept a look out while her youngest son went around to steal the jewelry. As she realized that nobody was there, and she got more confident she started directing him to go back multiple times, and steal more and more jewelry," Martinez said. The woman showed her child exact pieces she wanted him to grab. newschannel10.com

Update: Austin, TX: Suspect in custody; $50,000 of phones, watches stolen in armed AT&T store heist
According to the affidavit for his arrest, Jeff Allan Johnson, pointed a gun at a woman and demanded he be taken to the back of the store where the phones are kept. He now faces up to 99 years in prison. Police say he grabbed about 60 phones, a mix of iPhones and Samsung phones and four Apple Watches, worth about $49,000, stuffed them in a bag and left the store. kxan.com

Update: Thousand Oaks, CA: Fleeing ORC suspects find themselves in face to face with Police Chief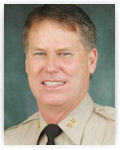 After an intense encounter at The Oaks mall in which an officer was intentionally struck by a car and police guns were drawn, two alleged members of a Bay Area organized crime ring were taken into custody Sunday, Thousand Oaks Police Chief Tim Hagel said. "We had personnel at The Oaks for extra patrol-and will continue to for the season-and we were contacted while on foot patrol by mall security, who was on the lookout for these organized retail theft rings," Hagel said. "We had resources roll to Victoria's Secret, where we put them under observation."

After determining a group was engaged in stealing property from the lingerie store, police-Hagel included-attempted to stop and detain them around 1:30 p.m. in the mall's parking structure, where a driver and getaway car were waiting for the crew, the chief said. "We actually stopped them before getting in the car, but they refused to comply and attempted to flee," said Hagel, who participates in patrols daily. "That's when the driver attempted to run over one of the police officers." The officer did not sustain serious injury, but it was at that point law enforcement drew their weapons. The crew realized it was boxed in and police were able to secure the car, Hagel said. toacorn.com

Moses Lake, WA: $8,000 of Skateboards, Scooters and Bicycles stolen in Burglary

Kingsport, TN: Police seek man who took $1,500 in tools from Lowes

Wilbraham, MA: Police looking to identify attempted $400 Home Depot theft suspect

New South Wales, Australia: 27 Arrested in Special Police Operation in the Nowra CBD; focus on Supermarkets and Retail Stores





AVP, Global Executive Protection & Physical Security
Marlborough, MA
The Assistant Vice President, Global Executive Protection and Physical Security develops and executes ongoing strategies to minimize risks to the senior level executives of the organization as well as assists in ensuring the successful strategy and implementation of global Home Office Campus and Corporate buildings premises security and life and safety operations...





Sr. Director Asset Protection Retail Operations
Austin, TX
This role reports to the Global Vice President of Retail Operations. This person will be responsible to develop a Global loss prevention strategy, outlining policies, goals and objectives that meet regional needs while providing a safe shopping environment consistent with Whole Foods Markets brand...





Director, Asset Protection Solutions
West Chester, OH
Develops and directs corporate aligned, but region appropriate programs, processes and strategies for identifying and analyzing profit and loss concerns through the use of financial statements, exceptions reporting mediums and region wide leadership assessment...


Director Loss Prevention
Warrendale, PA
The Director of Loss Prevention will lead the field organization in the protection of assets and the reduction of financial loss, achieving industry leading results, while maintaining industry leading rates of expense...





Director of Organizational Safety and Security
New York, NY
The Director of Organizational Safety and Security is responsible for promoting the Loss Prevention key objectives through ensuring the safety, security, and protection of company assets within the corporate environment...





Director of Asset Protection
Los Angeles, CA
The Director of Asset Protection will be responsible for the development of a high performance inventory control process and department that supports the company's service commitment to its customers. This position is responsible for the monitoring and managing inventory loss and gains from receipt to customer...





Senior Manager of Investigations
Dublin, CA
● This position will lead the Internal Theft Investigations Team - based out of our Dublin Corporate Office
● They are responsible for company-wide theft lead generation, field/corporate investigations and case closures...





Senior Manager of Crisis Operations
Dublin, CA
● This position will lead a team of Crisis Mangers, Senior Analysts and Crisis Analysts based out of our Dublin Corporate Office
● They are responsible for all crisis response efforts, company-wide communication, safe travel program and any company threats...





Area LP Manager - Nor Cal
Sacramento, CA
The Area Loss Prevention Manager (ALPM) drives shrink improvement and asset protection programs for two (2) to four (4) Districts which contain approximately 25-65 Ulta Beauty Stores. The Area Loss Prevention Manager is responsible to assess store procedures, promote awareness and methods to prevent, protect and control losses and protect company assets and make recommendations to improve inventory shrinkage, safety and overall store controls...





Store Loss Prevention Manager
Daly City, CA
Store Loss Prevention Managers are responsible for leading Loss Prevention functions within a specific location and for partnering with Store Operations in an effort to prevent company loss. You will be responsible for driving company objectives in profit and loss control, sales performance, customer satisfaction, and shrink results...





Regional Manager Loss Prevention, Audit & Firearms Compliance
Indianapolis, IN
The Regional Loss Prevention Manager is responsible for the control and reduction of shrinkage at the stores in their Territory. Investigates and resolves all matters that jeopardize or cause a loss to the company's assets...






Loss Prevention Investigator
Northern Virginia/DC
The Loss Prevention Investigator is responsible for utilizing proper investigative techniques and act as the primary liaison with field operations management. Conducts investigations into cash losses, deposit shortages, associate theft, overall shrinkage, and other matters...

Wawa is a diverse, talented and customer friendly organization, where our associates are our most valuable asset. We offer educational assistance programs, advancement opportunities, competitive compensation, excellent healthcare benefits, 401(k) with company match, Employee Stock Ownership Plan, and Employee Resource Groups with a focus on veterans, women, LGBTQ, young professionals, and diverse cultures.





District Asset Protection Manager - Metro NY and Long Island, NY
Garden City, NY
Amazing opportunity! High profile, fast paced district available for a Multi-Unit Asset Protection professional with operational savvy or a General Manager passionate about Asset Protection and Safety. As the District Asset Protection Manager you will lead administration of Asset Protection programs and training for an assigned district in order to drive sales, profits, and a customer service culture...