Happy 20-Year Anniversary to The Zellman Group!


On December 11, 1997, The Zellman Group started its journey as a Loss Prevention service provider with 2 clients. Today, they have over 200 clients spanning 3 continents and continue to grow.

26 of their clients are Fortune 500 companies, including 11 Fortune 100 clients. During the first 11 months of 2017 they have added 19 Civil Recovery / ORC Recovery clients. Read more in today's Vendor Spotlight below.

---
Years of Security Bag-Check Policy Law Suits Impact
Settlements - The Vultures Are Circling
In reporting on these over the last few years often times the security bag-check policy piece of the law suits are add-ons to other payroll issues having to deal with over time, breaks & lunch pay discrepancies, and time & expenses for making bank deposits.

While there has been two victories a number of retailers have opted to settle and therefore the suits are having an impact.

With two pending and the attorney who filed on Columbia Sportswear and Eddie Bauer claiming there's an uptick in filings, some are saying that retailers are considering dropping this security policy altogether. An issue everyone in this industry should be alarmed about, as it has been a staple in our industry for decades and one that quite frankly is taken for granted by everyone.

But this one claim is very concerning and needs to be called out, because if it indeed we start seeing it being eliminated it may become a slippery slop and we may lose it long term, especially if the attorney is correct in his warning that law firms in the hunt for massive class action settlements may be attracted to this.

The article below is important to read. Just a thought. Gus Downing


Great Article Synopsizing the Trend & Potential on Retailers


LP Industry's Oldest Preventive Policy Under Attack
Employee Bag Checks: The Hidden Issue Taking Aim at Retailers This Holiday Season
"Retailers Grappling With Removing Bag Checks Altogether" - Legal Expense Mounting
The past three years have brought a slew of new challenges - most of which emerged from the rapid growth of digital commerce - that have taken a marked toll on retail.

But a recent wave of litigation - targeting a decades-old retail procedure - is proving that the industry's trials aren't linked only to new phenomena.

Since 2016 the upsurge in the filing of class actions by retail workers alleging that they have been wronged by employee bag searches has led to multimillion-dollar payouts by companies such as Tilly, Ulta Beauty Inc. and CVS Pharmacy.

"Employee bag check litigation is very prevalent - especially here in California," said Jon Meer, a California-based attorney with Seyfarth Shaw LLP. "Every big national retailer has been hit with one."

While Tilly, Ulta, CVS and others have opted to settle employee grievances rather than fighting in court, heavy hitters such as Apple Inc. and sportswear companies Nike and Converse have successfully defeated similar class actions.

Apple's win came in 2015 while Nike and its owned-brand Converse scored separate legal knockouts in September and October, respectively.

The judge in the Nike and Converse cases granted summary judgment, determining that based on testimony and evidence, the overwhelming majority of exit inspections took less than one minute, and that the duration of the exit inspections were "de minimis."

While the rulings could give new hope to some retailers, Meer said the uptick in filings could present an expensive challenge for retailers who are already struggling with tepid brick-and-mortar trends. This is particularly true during the current holiday season, while employers have been hiring thousands of seasonal workers - "making these suits more appetizing" for law firms on the hunt for massive class action settlements, according to Meer.

"It's very expensive to have somebody review 7,000 hours of videotape and write a report" as Nike and Converse did, Meer explained. "It can cost hundreds and thousands of dollars - so [some] lawyers file these cases [hoping] to settle them based on the fact that it's going to cost [retailers] so much to prove that the time is de minimis."

Meanwhile, retailers are grappling with the tough decision of whether to remove employee bag checks altogether.

"When they've been asked why don't they eliminate these bag checks, retailers say it's very rarely that they catch anyone actually stealing something but they think they need [bag checks] as a deterrent," Meer said. "They believe that there would be a lot of theft if the deterrent didn't exist."

Jeff Van Sinderen, an analyst with B. Riley & Co LLC said "While retailers need to consider the cases being brought, it would seem that the bigger issue at hand is still preventing employee-related shrink in the first place."

Meer is currently representing Eddie Bauer and Columbia Sportswear in similar employee bag check litigation. footwearnews.com

---
New York City: Port Authority Is Evacuated in 'Attempted Terrorist Attack'
A 27-year-old man set off a pipe bomb strapped to his body during the morning rush hour on Monday, deep inside one of Manhattan's busiest commuter corridors, the police said.The blast echoed through the subway tunnels just off Times Square, and filled parts of the Port Authority Bus Terminal with smoke as commuters fled into the streets to escape what the authorities quickly concluded was an act of terror.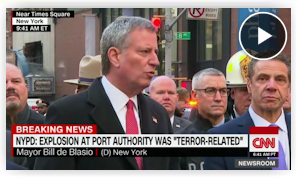 A suspect, identified by the police as Akayed Ullah, an immigrant from Bangladesh who lived in Brooklyn, was in police custody. He suffered burns to his hands and abdomen, and was in serious condition at Bellevue Hospital Center, according to Daniel A. Nigro, the commissioner of the New York Fire Department. Four other people had minor injuries, he said. The explosion occurred at 7:20 a.m., the police said, in a pedestrian walkway connecting the Eighth Avenue, Seventh Avenue and Broadway lines, and was captured on surveillance video.

Mr. Ullah had attached the pipe bomb to himself with a "combination of Velcro and zip ties," said James P. O'Neill, the commissioner of the New York Police Department. The secure fastening may have indicated that Mr. Ullah entered the subway intending to carry out a suicide bombing. nytimes.com businessinsider.com cnn.com

Statement by Secretary Nielsen on Attempted Terror Attack in New York City
WASHINGTON - Today, Secretary of Homeland Security Kirstjen M. Nielsen spoke with New York City Mayor Bill de Blasio and New York Police Department (NYPD) Commissioner James O'Neill regarding the details of the attempted terrorist attack in New York City. Secretary Nielsen released the following statement on the Department's role in coordinating a federal response to terror-related incidents.

"The Department of Homeland Security is taking appropriate action to protect our people and our country in the wake of today's attempted terrorist attack in New York City. We will continue to assist New York authorities with the response and investigation and we urge the public to remain vigilant and report any suspicious activity. More broadly, the administration continues to adopt significant security measures to keep terrorists from entering our country and from recruiting within our borders. The enemy we face is persistent and adaptive. But they should know this: Americans will not be coerced by terrorism, and we will not allow it to become the new normal. We will fight back aggressively and bring terrorists to justice." dhs.gov

---
Big Box Retailer Cuts #1 Toxic High Theft Product Line Shrink by 47%
With one product line representing ten per cent of this retailers shrinkage the vice president of loss prevention searched for an answer and found it in a specific 4-alarm tag known as the 'Pebble Tag' from WG Security Products. After having installing it throughout the entire chain and with a complete inventory cycle supporting the results the retailer experienced a 47% reduction in theft and now is rolling the tag out to other product lines. A full press release is forthcoming.

How Companies Are Grappling with Sexual Harassment -
From Firings to Oversight Panels
Firings, forced resignations, independent investigations and HR-led oversight panels are some of the ways companies across the nation are dealing with revelations that their employees have engaged in sexual harassment.

Can these measures help to prevent future misconduct?

"There is very little empirical research on effective ways to prevent sexual harassment," said Lauren Edelman, professor of law and sociology at the University of California at Berkeley.

Oversight committees can play an important role in assessing the culture at a company, said Pamela L. Wolf, legal analyst for Labor and Employment Law at Wolters Kluwer Legal & Regulatory U.S., whose parent company is headquartered in Alphen aan den Rijn, the Netherlands. These committees can start by taking a confidential workforce survey to learn the extent to which sexual harassment is present at work.

"Many companies may be surprised to find out that conduct amounting to sexual harassment is more prevalent than imagined," Wolf said. "Much of this offensive conduct may go unreported because victims are embarrassed or fear they will be stigmatized or retaliated against. As policies and procedures are implemented to root out sexual harassment, follow-up workforce pulse surveys can be administered to determine the effectiveness of those measures and test the current cultural climate." shrm.org

Top Security Guarding Companies Report 2017
Contract Security Industry Continues Growth, But Will Humans Necessarily Keep Driving It?

The contract security industry continues to boom in the U.S. and worldwide, although security officers are finding an increasing number of technological devices patrolling alongside them.

More than 40 countries comprising at least half of the world's population have more private security officers than police officers, and the United States has more than 1 1/2 times the number of security officers, about 1.1 million, than police and sheriff's officers.

Estimates suggest there are more than 20 million private security workers around the globe, serving a market worth an estimated $180 billion - predicted to be $240 billion by 2020, the Guardian reported.

The annual U.S. Contract Security Industry white paper for 2017 by Robert H. Perry & Associates, Inc., released in July, shows the industry is worth a total of $44 billion nationwide, about $24.5 billion of which is outsourced and the rest in-house. The top three companies in the outsourced industry, Securitas, G4S and Allied Universal, totaled $11.5 billion in revenue.

The industry in the U.S. was composed of 8,000 companies and 800,000 outsourced security officers, enjoying 6.5 percent total revenue growth. Revenues were up 14 percent at the three market leaders, who are aggressively pursuing an expanded menu of services that includes cybersecurity, drones and robotics.

Robots will gain functionality over time and become that much more ingrained into security operations, Meenaghan says. "Can you imagine where we'll be in five or 10 years? I think it's going to be common," he says. "Once people are socialized to them, they're going to fade into the background and be a complement to the business." ROI will come from robots detecting water leaks, gas leaks or fires - not to mention an intruder - before a human guard would have seen them. securitymagazine.com

15th Annual Top Guarding Firms Listing (Top 10 listed here)
Company, Head Office
Offices
Employees
Full-time unless otherwise noted

Revenues (USD) unless otherwise noted

Allied Universal, Santa Ana, CA

190

140,000

$5,100,000,000,000

Securitas North America, Chicago, IL

350

110,500

$4,200,000,0001

G4S Secure Solutions (USA), Palm Beach Gardens, FL

146

57,000

$2,261,000,0002

US Security Associates, Roswell, GA

215

50,000

$1,450,000,000

National Security Alliance, Dayton, OH

119

14,661

$464,000,0003

SOS Security, Parsippany, NJ

45

6,500

$272,500,000

Covenant Services Worldwide, Bolingbrook, IL

30

4,200

$230,000,000

Walden Security, Chattanooga, TN

18

5,500

$225,100,000

SecurAmerica, Atlanta, GA

45

7,000

$200,000,000

Whelan Security, St. Louis, MO

35

6,000

$188,500,000
Two Mattress Firm In-House Real Estate Execs Helped Steer $40M+ Fraud
Densely Clustered New Store Locations Point to Massive Real Estate Fraud
As retailers close en masse across the country, Mattress Firm has expanded aggressively, with 1,500 new stores since 2010. The retailer's fraud allegations against the men making its real estate decision have raised new questions about the company's aggressive growth.

The clustered locations have come under new scrutiny in the wake of a lawsuit Mattress Firm filed in Harris County, Texas, against two of its former real estate executives, its outside broker and a group of developers. In the suit, Mattress Firm alleges Colliers International Vice President Alexander Deitch and two of the retailer's former in-house real estate executives, Bruce Levy and Ryan Vinson, were responsible for about 1,500 new stores during their time leading Mattress Firm's real estate efforts, as well as hundreds more lease renewals.

"It's quite obvious [Mattress Firm] expanded too quickly," Transwestern Director of Research Stuart Showers, also based in Houston, said. "They pushed very hard for growth, so it made it easy to cover [the alleged fraud] up. A lot of these locations don't make much sense. They're deals just to get a deal done."

In its hometown of Houston, Mattress Firm operates three stores at I-45 and West Road, all on the northwest corner of the intersection. In Montrose, Mattress Firm operates five locations in roughly one square mile, two of which are right next door to each other. And this story continues from city to city.

Mattress Firm claims Levy, Vinson, Deitch and a group of developers conspired to push Mattress Firm into more, and more expensive, locations.

Mattress Firm alleges the cohort was responsible for leases signed for above-market prices, then conspired to sell the properties where the company's new locations opened for substantial profits. It claims Deitch and Levy secretly owned stakes with the developers that owned some of the properties, and used their control of Mattress Firm's real estate decisions to profit personally from the sales.

Mattress Firm's internal investigation uncovered the alleged fraudulent activities, it said, and it fired the two executives last year.

Drawing the line between fraud and aggressive expansion is at the heart of Mattress Firm's lawsuit. The lawsuit claims one portion of the scheme alone - a $50K broker fee per lease - could have cost the retailer at least $40M in excess payments. That accounts for roughly 800 locations. bisnow.com

Season of shooting scares spooks Houston mall visitors
A rash of events in Houston had shoppers on edge at some of the city's busiest malls in the last week. Criminals and forces both known and unknown compelled some people to run after reports of gunfire at Houston malls. In the end, not a single incident was attributed to an active shooter.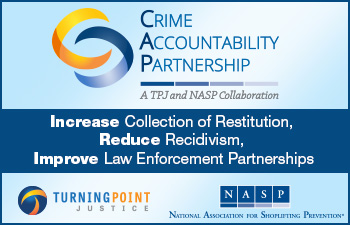 The panic was palpable as hundreds of shoppers took cover, some running out whatever doors they could find at Memorial City Mall. What people thought was gunfire turned out to be a thief with a hammer attempting to break out the glass of a jewelry store display case, investigators said.

The wails of a screaming mother sent shoppers at Nordstrom in The Galleria panicking. Shoppers who fled throughout the mall said they heard gunshots. Turns out the noise was from a child falling out of a stroller, and then tumbling down the escalator.

Whatever the noise was that came from the parking garage of Baybrook Mall last night, it wasn't gunshots. But shoppers ran from the parking garage. abc13.com

Pharmacies on High Alert Amid Rash of Robberies in Sacramento
Robbery Warnings Continue in Sacramento - 2nd Posting in 1 month
Natomas: Local pharmacies cannot ignore the fact that across the region criminals have been walking through pharmacy doors and robbing staff of narcotics, particularly prescription pain killers and cough syrup, sometimes at gunpoint.

Some of the security measures other pharmacies, both corporate and retail, have taken, such as installing bulletproof glass and bars.

The Sacramento Sheriff's Department calls the pharmacy robberies a trend across the greater Sacramento area. The California Pharmacists Association sent FOX40 a statement Friday regarding the recent rise in pharmacy robberies:

"CPhA is fully aware of the gravity of the prescription drug epidemic gripping California, and has been on the forefront of addressing overdose deaths. However, solving the drug abuse problem is one of the more complicated challenges facing the state. It seems that with every attempt to address the issue a whole new set of issues occurs...

Even with the right preparation, as sadly demonstrated by the senseless death of Marilyn Stribley, the best laid plans cannot protect everyone." fox40.com

Anchorage PD Blitz with Fred Meyer - busts six shoplifters,
plans future sting operations
According to Anchorage Police Department spokesman MJ Thim, nine officers from the department's Investigative Support Unit worked a total of 72 hours on the "retail blitz" operation, which was conducted at the Fred Meyer store on Abbott Road in South Anchorage. Thim said the alleged thieves tried to make off with a total of $1,100 in stolen items from the store. alaskastar.com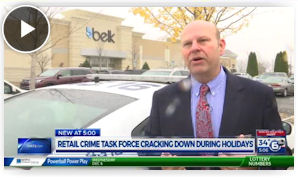 Knox County deputies crack down on shoplifting during holidays
KCSO's Organized Retail Crime Unit is in play for the sixth year in a row. The task force has made more than 160 arrests, recovered $40,000 worth of stolen property, and found three stolen cars just since Black Friday two weeks ago.

KCSO's Retail Crime Unit finds an increase in shoplifting every year. "The biggest thing for us is gift cards now." he added. wate.com

Live grenades found in Stockton shopping mall
Bomb squad blows us devices found in heavily trafficked area
STOCKTON, Calif. (KCRA) - There were some frightening moments in Stockton Saturday night at a heavily trafficked shopping mall. San Joaquin County Sheriff's deputies discovered two live grenades, after making what appeared to be a routine traffic stop in the Lincoln Center, a shopping mall in Stockton.

Authorities had to call in the bomb squad to explode the two grenades. The bomb squad blew up the devices and rendered them harmless - after two people were pulled over for seat belt violations.

Jordan Pritz, already on searchable probation, was arrested on two felony counts for possession of dangerous weapons. Authorities found, "a replica firearm and what they believed to be an explosive device or grenade on his person," explained Detective Pete Smith, a spokesman for the San Joaquin County Sheriff.

At the Lincoln Center on Sunday, shoppers were grateful for the good police work that prevented a potential tragedy. kcra.com

NYC New regulations will affect everything from scheduling to waste disposal

Supervalu completes acquisition of Associated Grocers of Florida


Last week's #1 article --

'Mugger' turns out to be overzealous Safeway loss prevention officer, $400k suit says

It's Time to "Fight Back as Vigilantes"?
Cybercrime Now Driven by Four Distinct Groups
The new generation of cyber-criminals resemble traditional Mafia organizations, not just in their professional coordination, but also in their willingness to intimidate and paralyze victims.

A new report from Malwarebytes The New Mafia: Gangs and Vigilantes determines that there are four distinct groups of cyber-criminals: traditional gangs, state-sponsored attackers, ideological hackers and hackers-for-hire. The report said that the entrance of new participants has transformed cybercrime from isolated and individualized acts into pervasive, savage practices run by distinct groups of individuals.

"Similar to the criminal gangs that dominated major cities like New York in the 1930s, these new participants have largely been attracted by the potential for riches and power. Likewise, these newer perpetrators of cybercrime have increasingly resorted to fear, intimidation and a feeling of helplessness to achieve their aims."

The report calls for businesses and consumers to fight back by acting as 'vigilantes' through greater collective awareness, knowledge sharing and proactive defenses. This includes a shift from shaming businesses who have been hacked and instead engaging with them - working together to fix the problem. infosecurity-magazine.com

Gartner: IT Security Spending to Reach $96 Billion in 2018
Worldwide IT security spending is expected to climb 8% next year to $96.3 billion, fueled by investments in identity access management and security services - two areas on tap to rise faster than the overall spending growth rate, according to a Gartner report released this week.

Identity access management (IAM), the smallest slice in the overall IT security spending pie, is expected to jump 9.7% to $4.7 billion in 2018 over the previous year, the report states. Rising regulatory compliance and data privacy requirements over the past three years are driving demand for IAM products and services across the globe, according to the report, which points to the EU General Data Protection Regulation (GDPR) as one example.

Security services, the largest slice of the spending pie, is projected to increase 8.8% to $57.7 billion in 2018, compared with the previous year, Gartner reports. This spending jump is fueled by a skills shortage, growing threat landscape, and complexity in managing IT security, the report finds.

And within the security services sector, spending on outsourcing services is expected to jump 11% to $18.5 billion in 2018.

Worldwide spending on infrastructure protection is expected to rise 7.7% year-over-year in 2018, aided by demand for security testing and security information and event management (SIEM) technologies and services, according to the report.

Network security equipment spending is expected to increase 6.7% in 2018, compared with the previous year, while consumer security software is expected to tick up a mere 2.4% in the same time period.

Enterprises, meanwhile, are projected to shift their budgets toward detection and response solutions, which will drive IT security spending even further over the next five years, Gartner reports. darkreading.com

UK Home Secretary Announces New National Economic Crime Center for UK
Focused on Online Fraud - Insider Threat - in High-Risk Domestic Sectors
Amber Rudd issued the warning as she announced plans for a new national economic crime centre, with the power to task the Serious Fraud Office to investigate the worst cases of fraud, money laundering and corruption.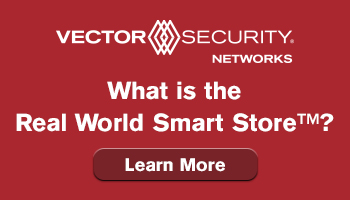 The move, which will include naming a Home Office minister responsible for tackling economic crime, is part of a revised anti-corruption strategy published on Monday that targets "corrupt insiders" in sectors.

"But [it is] also about everyday economic crime that affects everybody. I don't know a single person who doesn't know somebody who knows somebody who has been the victim of some sort of online fraud. On those two elements, high-level economic crime and everyday economic crime, we're taking action to make sure we reduce it in this country," said Rudd.

Editor's Note: Just last week there were "urgent calls" for the Home Office to do more about the skyrocketing cyber crime and online fraud. And while this new center has a much broader scope it also includes the insider threat and online fraud. Which in effect creates a new focused investigative center that will help counter online fraud and retailers. theguardian.com

An integrated approach to fighting the insider threat
Some businesses have deployed technology such as privileged identity management, identity management, and security information and event management (SIEM) solutions. But although these solutions have been implemented, the majority of businesses have not implemented the proper supporting processes necessary to detect insider threats using these technologies, he adds.

In terms of what organisations could do better, Monakhisi says they should identify the 'crown jewels' of the company in terms of data and critical applications: these are the things they simply cannot afford to lose or have publicly exposed.

They should also implement processes that specifically target insider threats, to manage internal issues and contractors or other third-party partners who have access to critical information.

He also suggests an integrated approach to fighting the insider threat. "An integrated approach entails taking deliberate steps to implement processes that encompass identity management (who has access to what), privileged identity management (who can use the privileged accounts within the organisation), and event monitoring and analysis (who accessed what, when and how)."

Monakhisi says an integrated view of identity management draws a picture about users' behaviour within the organisation related to access to systems. Changes in behaviour will trigger an alarm, and alert the business that an insider could be up to no good, and action needs to be taken. itweb.co.za

Shootings, Kidnapping & Deaths
7-Eleven employee fatally shot Saturday at 3:20 am in southwest Charlotte identified
Police are conducting a homicide investigation after one person was fatally shot at a 7- Eleven in southwest Charlotte early Saturday morning. Witnesses located a person with apparent gunshot wounds lying on the floor of 7-Eleven around 3:20 a.m. in the 700 block of Westinghouse Boulevard, police say. Officials say Elmerkabaoui was an employee of the business, and was working at the time of the incident. No additional information has been released. Police are asking anyone with information to call Crime Stoppers at 704-334-1600. wbtv.com

Shots fired near downtown Portland Nike store as sneaker fans line up for new
Air Jordans
Police are looking for a person who fired a gun into the air from a car Saturday morning as a crowd waited outside the Nike store in downtown Portland. Police are also looking for a man who gave chase and fired several shots at the fleeing car. oregonlive.com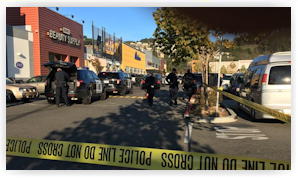 Oakland, CA: Man shot dead in East Oakland's Foothill Square Shopping Center
A 41-year-old man was fatally shot in the parking lot of an East Oakland shopping center on Sunday. At 2:44 p.m., officers responded to 107th Avenue and MacArthur, and found the man in the parking lot of Foothill Square Shopping Center. The man was taken to a hospital, where he later died. eastbaytimes.com



East Chicago: Armed Robbery Suspect shot in head by Security Guard at Metro PCS
A security guard shot and wounded a man Thursday as the man robbed a cellphone store. Employees told police the man entered Metro PCS, just before 6:25 p.m., pulled out a gun and ordered them to open the register. During the robbery, a security guard shot the man in the head, police said. nwitimes.com

Nashua, NH: Police Rush to Pheasant Lane Mall for Gunshot Reports, Discover False Alarm

Houston, TX: Sounds heard at Baybrook Mall were not gunshots

Father fatally shot armed robber who threatened his family at a Popeyes Louisiana Kitchen in San Antonio, TX

North Las Vegas, NV: Shooting kills 18 year old woman outside C-Store

Salem, OR: Kidnapper in Custody; victim was able to mouth "Help Me" to alert shoppers at Dick's Sporting Goods

Shootout at Coronado Center sends one to hospital; Shooters were arguing over sports jersey
---
Robberies, Brawls & Thefts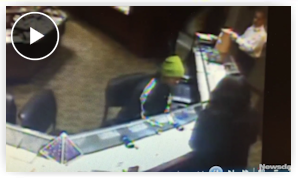 East Garden City, NY: Grab & Run Thief swipes $20,000 of jewelry out of employee's hands at Roosevelt Field Mall
A grand larceny that occurred at 9:19 p.m. Friday, Dec. 8, 2017, in a jewelry store in Roosevelt Field mall in Garden City. Employees at Markens Jewelers said they were attempting to make a sale, when a man grabbed the merchandise from a sales representative's hands and fled the store on foot. The value of the ring and earrings exceed $20,000 dollars. newsday.com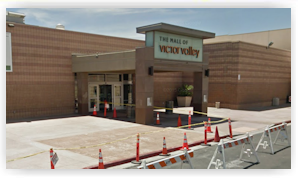 Victorville, CA: Police respond to brawl inside The Mall of Victor Valley mall; shooting unfounded
Holiday shoppers at the Mall of Victor Valley were sent into panic Saturday evening, after a large fight followed by what was believed to have been shots fired. "At 5:17 p.m., deputies responded to several calls reporting a fight, some near the food court and/or Dick's Sporting Goods," said sheriff's spokeswoman. Following the initial fight reports, mall patrons called 911 and reported hearing gunfire after the fight, scanner traffic reported. vvng.com

Buffalo, NY: Save a Lot Loss Prevention Agent breaks wrist during apprehension

East Providence, RI: 2nd Suspect turns himself In; juvenile is connected to CVS and 3 other Robberies

UK: Lincolnshire: Manhunt launched after attempted armed robbery at Lincolnshire Premier store

St Thomas, US Virgin Islands: Three more men arrested on Hobbs Act robbery charge; Jewelry store robbery in 2013

Marken Jewelers in the Roosevelt Fields Mall, East Garden City, NY reported a Grab & Run on 12/8, items valued at $20,000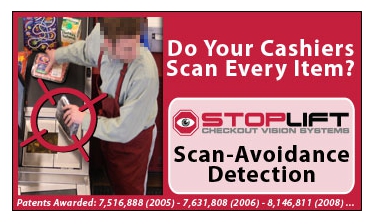 Zales Jewelers in the University Mall, Tampa, FL reported a Grab & Run on 12/10, items valued at $6,398

Kay Outlet in Tanger Outlet, Texas City, TX reported a Grab & Run on 12/7, item valued at $5,499

Kay Jewelers in the Shoppes at Eastlawn, Marion, OH reported a Grab & Run on 12/7, item valued at $7,299

Kay Jewelers in the Bechtle Crossing, Springfield, OH reported a Grab & Run on 12/8, item valued at $3,699

Jared "The Galleria of Jewelry" in the Tuttle Crossing Mall, Dublin, OH reported a Smash & Grab on 12/8, items valued at $21,839
---
Sentencings & Arrests

Three arrested in Cypress T-Mobile armed heist of $28K worth of iPhones in Houston, TX

Cops seek duo linked to three armed robberies in Monterey County

Roseburg, Ore., man jailed after 65 fraudulent charges

Fresno, Calif., 5 man team arrested on charges of fraud and forgery, police say

Kinston, NC: Shooter charged with Attempted Murder; 1 wounded outside C-Store

Update: Citrus Heights, CA: Suspect arrested in Rite Aid Robbery that left elderly customer dead

---
Arson & Fire
Multiple fires set intentionally inside Memphis Target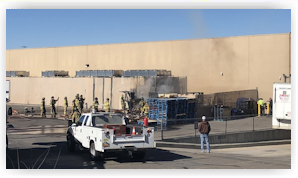 Albuquerque, NM: No cause released in Walmart fire; Firefighters responded to a call around noon for a structure fire and a gas leak




---
Skimming Thefts

Romanian "Hornea Crew" of 7 Plead Guilty to Racketeering, Conspiracy & ATM Skimming in 7 States
Seven Romanian nationals pleaded guilty in federal court last week in Boston in connection with an ATM skimming scheme operating throughout Massachusetts and other states including Connecticut, New York and South Carolina.

Constantin Denis Hornea, 23; Maria Lazar, 19; Ludemis Hornea, 20; Claudiu Florea, 25; Denisa Bonculescu, 27; and Anamaria Margel, 23, pleaded guilty to conspiracy to conduct enterprise affairs through a pattern of racketeering activity, more commonly known as RICO conspiracy, and conspiracy to use counterfeit access devices.

In May 2017, the defendants were indicted along with five others whose whereabouts remain unknown.

Over a period of 18 months, the Crew installed skimming devices and made unauthorized withdrawals in seven states, including Massachusetts.

Members of the Hornea Crew and Trifu transferred money throughout the United States and to Romania and the People's Republic of China. Some of those transfers were for the purchase of skimming devices and related components from abroad. justice.gov

Sarasota Co. deputies bust credit card skimmer ring out of Miami
Officials say the organized crime ring targets gas stations off the interstate. wfla.com

Wheeling, WV: 5 Facing Federal Charges in Skimming Operation: 15 devices used
---
Counterfeit
Missouri woman pleads guilty to counterfeit Louis Vuitton scheme
A southwestern Missouri woman pleaded guilty in federal court Wednesday to smuggling counterfeit Louis Vuitton material into the United States so that she could make and sell counterfeit merchandise on her website.

Virtue admitted that she sold approximately $50,000 worth of counterfeit Louis Vuitton items through her online store, Soul Sisters, to customers throughout the United States. Virtue received shipments of fabric and material affixed with counterfeit Louis Vuitton trademarks and logos from an overseas Chinese manufacturer between Jan. 1 and Sept. 27, 2017. Virtue created counterfeit handbags, purses and other items from the counterfeit fabric, which she sold to consumers who believed they were purchasing items created by Louis Vuitton. ice.gov
---
Credit Card Fraud
Credit Card Fraudster Hitting Retailers in Chicago

Two Accused Of Using Stolen Credit Cards At Aventura Mall

Goldsboro, N.C., PD Looking For Three Credit Card Fraud Suspects