Retailers face organized 'ambush' in 2015 from Unions
A fresh round of unionization efforts appear to be in store for major retailers next spring after organized labor won a favorable ruling regarding how elections are conducted. The contentious issue drew a swift response from the nation's two largest retail trade organizations who derisively refer to the new voting procedures as "ambush elections." The ruling substantially shortens the time before a union election is held which limits employees' access to information essential to making an informed decision, according to the Retail Industry Leaders Association. Even worse, the group said, is the decision will force employers to provide private and confidential employee information, including email addresses and home phone numbers, to union organizers. retailingtoday.com

Post-Recession Revenue Growth Hampered By Fraud - Fraud up 33% in '13 - with trend continuing in '14 2013 was a costly year for merchants, who lost 0.68 percent of revenue on average to fraud - a 33 percent greater proportion than the previous year, according to a new fraud study. The annual LexisNexis True Cost of Fraud study examines the profound effects of fraud on U.S. merchants, consumers and financial institutions, establishes the actual cost of fraud, and provides key findings and specific recommendations for the industry. According to the study, 2013 was one of the most difficult on record for merchants in terms of fraud prevention. "A combination of several massive data breaches flooding the black market with stolen card numbers, expansion into unknown new territory in terms of mobile and alternative payments and virtual currency, and fraudsters' last-ditch effort to make use of counterfeit cards before the implementation of EMV left merchants the worse for wear," the study asserts. retailsolutionsonline.com nrf.com

LP Vendor data blackmail - stolen for ransom
Recently in a conversation, one unnamed Loss Prevention vendor reported their data had been stolen/hacked and ransomed for the return of their data. Which they paid and got their data back.

Tyco Integrated Security Named to Food Logistics FL100+ List
Tyco Integrated Security, the leading security systems integrator, was named to the eleventh annual FL100+ list by Food Logistics, the only publication dedicated exclusively to the global food and beverage supply chain. The list profiles software and technology providers that hold influential roles in the global food and beverage supply chain. The companies' products benefit the industry in various ways, from reducing food waste and extending shelf life, to facilitating safe and sanitary transportation of product while assuring regulatory compliance. "As the Food Safety Modernization Act continues to evolve, and there's an impending need to adhere to a number of regulations, safety and security in the food and beverage supply chain grow increasingly important," said Don Hsieh, director of commercial and industrial marketing at TycoIS. "This recognition from Food Logistics affirms the success and momentum of our efforts in the industry, and encourages us to continue innovating supply chain security solutions with our customers." cnn.com

Wal-Mart must pay $188 million in workers' class action
The Pennsylvania Supreme Court ordered Wal-Mart Stores Inc to pay $188 million to employees who had sued the retailer for failing to compensate them for rest breaks and all hours worked. Wal-Mart said on Tuesday that it might appeal the decision, which upheld lower court rulings, to the U.S. Supreme Court. The Pennsylvania Supreme Court upheld a 2007 lower court ruling in favor of the workers, who said Wal-Mart failed to pay them for all hours worked and prevented them from taking full meal and rest breaks. Wal-Mart spokeswoman Brooke Buchanan said the company did not believe the claims should be grouped together in a class-action suit. "Walmart has had strong policies in place to make sure all associates receive their appropriate pay and break periods," she said. The decision, which affects about 187,000 Wal-Mart employees who worked in Pennsylvania between 1998 and 2006. reuters.com

McAfee Predicts Continued Hacking of Retail POS in 2015
In 2015, McAfee Labs predicts malicious parties will seek to extend their ability to avoid detection over long periods, with non-state actors increasingly adopting cyber espionage capabilities for monitoring and collecting valuable data over extended targeted attack campaigns. The researchers predict more aggressive efforts to identify application, operating system, and network vulnerabilities, and an increasing focus on the limitations of sandboxing technologies as hackers attempt to evade application- and hypervisor-based detection. pointofsale.com

Stolen IDs are cheaper than phony ones, but a bit pricier than last year in the cybercrime underground A new identity, including a working SSN, name, and address, goes for $250, and for an additional $100, you can get a utility bill for ID verification purposes when perpetrating fraud, the researchers found. A stolen personal identity is known in the underground -- now goes for $30 in the US, up from $25 last year. A fullz in the UK, Australia, Canada, Asia, and the European Union is priced from $35 to $45, up from $30-$40 in 2013. The bad guys also are offering more services to their customers, such as tutorial services on how to hack and commit fraud. Among the services: basic carding, cashing out fullz, ATM hacking, and successful online banking fraud. The tutorial manuals are priced anywhere from $1 to $30. Premium credit cards -- platinum and gold cards, for example -- can be purchased in bulk. One vendor offers a package of 10 cards at $13 apiece and up to 2,000 cards at $9 apiece. A single premium payment card can go for as much as $35. That same site says it has 14 million US credit cards for sale, plus hundreds of thousands more from other countries. darkreading.com

1 in 5 employees going rogue with corporate data
1 in 5 employees has uploaded proprietary corporate data to a cloud application, such as Dropbox or Google Docs, with the specific intent of sharing it outside of the company. The SailPoint survey also found a clear disconnect between cloud usage across the business and existing IT controls with an alarming 66% of users able to access those cloud storage applications after leaving their last job. Despite that 60% of employees stated they were aware that their employer strictly forbids taking intellectual property after leaving the company, 1 in 4 admitted they would take copies of corporate data with them when leaving a company. net-security.org

More Air Jordan sneaker arrests Sunday morning at Eastridge Mall in Gastonia, SC - Foot Locker ran out of tickets Gastonia police arrested four people Sunday morning outside Eastridge Mall in Gastonia after a crowd waiting for a chance to buy the newest Air Jordan sneakers grew restless. By 7 a.m., roughly 200 mall patrons had lined up outside the mall's side entrance for a chance at a "guaranteed ticket," — offered by both Footaction and Foot Locker — to purchase Nike's new Air Jordan 11 Retro "Legend Blue" shoes when they debut Saturday. When stores ran out of tickets due to crowd size, Gastonia Police Sgt. Laura Biggerstaff said the patrons grew restless and were instructed to leave by mall security guards, who then called for police help to deal with the crowd. The way we understand it is that these patrons had been waiting outside the mall for a while this morning for a chance at these shoes, and became angry when they realized they wouldn't be able to get the tickets," Biggerstaff said. gastongazette.com

New Drug Supply Chain Rules Set to Take Effect
Drug manufacturers will have to adhere to new rules governing the chain of custody for pharmaceuticals as they move through the supply chain, with others in the distribution system eventually having to come into compliance. The Drug Quality and Security Act, which takes effect Jan. 1, will "make sure the drug you are getting is the drug the manufacturer produced and that every set of hands that touched it in the supply chain didn't compromise it at all. The rules crafted by the U.S. Food and Drug Administration are designed to supersede rules that were being enacted on a state-by-state basis, to ensure one national standard for companies to meet, she said. By 2020 the rules will apply not only to manufacturers but drug distributors, hospitals, doctors, nursing homes, pharmacies and any other entity involved in fulfilling patient prescriptions. wsj.com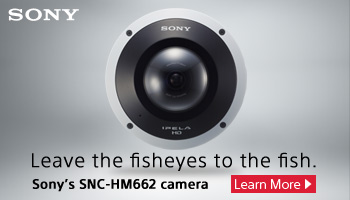 Sears CEO Lampert explains why he closed 200 stores The press-shy Lampert took to his blog on Monday to explain why Sears Holdings has closed so many stores: Sears gave those locations a chance, and the changing face of retail means the company doesn't really need them anyway. "Most of these stores were losing money, some for a long time," Lampert wrote. Sears CEO Eddie Lampert, also its top shareholder with a 48.5% stake in the company, has been arguing that the company is in the process of funding Sears' transformation of itself into a membership-based, e-commerce-centric retailer anchored on its Shop Your Way program and far less reliant on brick-and-mortar stores. fortune.com

Phishing spam attacks hitting many more retailers this holiday season
Spam phishing emails have been updated for the holidays, with new themed emails pretending to update users on their order status from Costco, Target, Walmart, Walgreens, and Home Depot. These emails typically have a subject like such as "Order Info" or "Order Status," and look legitimate at first glance. In the past, the spammers would target just one or two retailers, he said. This year, they're casting a wider net. "This year they are making sure they hit every one from those that sell shovels like Home Depot to everyone's favorite - electronics store Best Buy," he said. "I believe the reason behind this is that both the physical stores and the e-stores are offering unique sales attracting everyone to buy both online and in person and believe that as with all things topical the spammers are taking note of this." csoonline.com

U.K. - Glitch Causes Items To Be Sold On Amazon For 1 Cent - Could bankrupt some small retailers Businesses are furious after a piece of software used by retailers on Amazon went wrong, causing hundreds of items to be sold for 1p. Some firms which use RepricerExpress say they risk going bankrupt because the problem has resulted in them losing so much money. The software is designed to keep businesses competitive by automatically repricing items of stock so they are cheaper than others in the digital market. For an hour on Friday, between 7pm and 8pm, a problem with RepricerExpress led to hundreds of items being sold on Amazon at a fraction of their normal price. At the same time, some customers said, Amazon charged its usual fees for every item sold. One of the sellers, Judith Blackford of Kiddymania, told Sky News she could be forced out of business as result of the error. sky.com

Radio Shack hires advisory firm to restructure company - job cuts coming

Restaurant revenue declines 22 to 45% post Thanksgiving over last several years

Q&A with Ray Palmer, named 'LP Director of the Year' at 2014 Fraud Awards

Big-box retailers pay employees 15% higher on avg. than mom-and-pop shops

Winter-related workers' comp. claims doubled last year - Here's some safety tips
All the News - One Place - One Source - One Time
The D&D Daily respects your time & doesn't filter retail's reality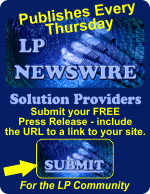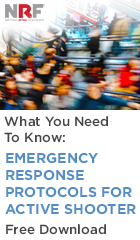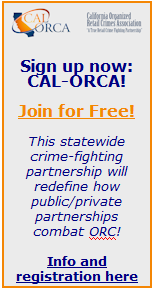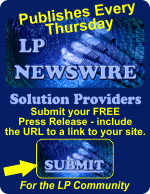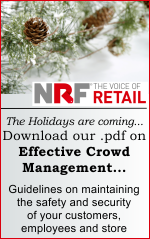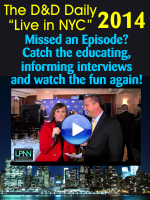 The D&D Daily
"Live in Ft. Lauderdale" at the NRF Show

Leadership & Development Series


Dan Doyle, CHRO, Beall's
Sponsored By:




LPNN Quick Take -9



See all episodes here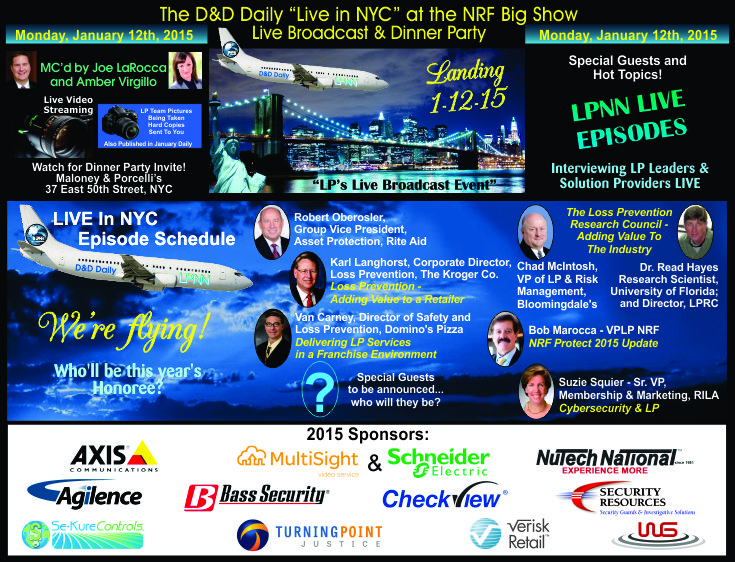 The NRF's LP Legislative Committee, a National Update

Jeff Fulmer & Jon Gold



Jeff Fulmer, VP of LP for Barnes & Noble and Chair of the NRF's Legislative Committee, and Jon Gold, VP, Supply Chain & Customs Policy at the NRF, provide a national update on the NRF's legislative efforts, including where federal ORC legislation stands and what retailers and LP professionals can do to aid the legislative effort. Jeff and Jon also talk about where the retail industry is going when it comes to cybersecurity and privacy, two hot-button issues also being looked at in Congress right now.

---

In this LPNN Quick Take, hear from Joe LaRocca, Greg DeTardo, President at NuTech National, and Kathy Grannis, Senior Director, Media Relations at the NRF. Kathy talks about some of the highlights from the NRF's ORC survey. While Greg discusses what's new with NuTech and where they are headed. They also discuss the opportunity as an industry for developing partnerships with retailers and law enforcement to combat ORC.

Solution Providers, have a video or commercial you want to publish? Contact us.


Stay Tuned for our New 2015 Get LP Social Column!

---

2014 LP Team Group Selfie Review

Showcasing each team in order!
Be on the lookout for our new Get LP Social 2015.

Your Team - Your Pride

Walgreens Southern California
AP Solutions Team

"Safety, Security, Profitability and Resiliency"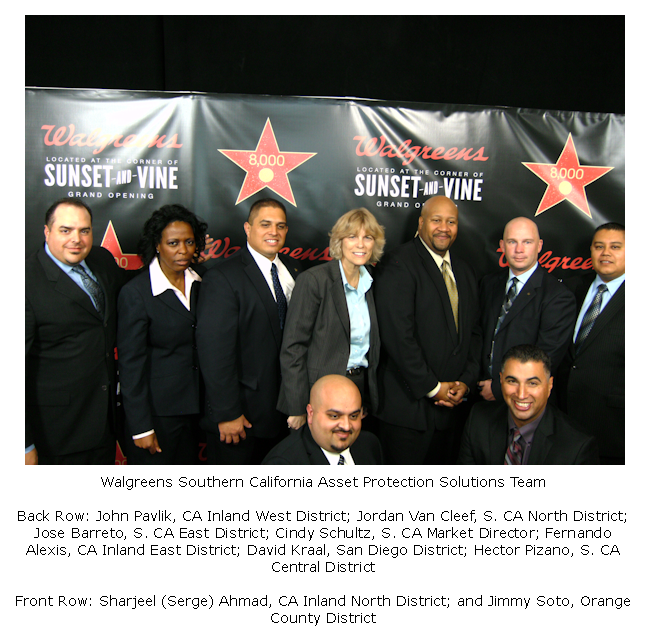 *Published on July 21, 2014
View all the selfies here!

Three 2014 Group Selfie LP Teams to win Pizza Parties!
Drawing at our Live in NYC at the NRF Big Show, January 12th.
Make sure you're watching!



Retail cyber security a CEO priority - CISOs becoming more common
Chief Information Security Officers (CISO) have become more common on companies' senior leadership teams. They might be in even higher demand after the highly publicized data breaches at Target, Home Depot, Neiman Marcus and other companies in the past couple of years. In fact, Neiman Marcus just hired its first CISO, Sarah Hendrickson. According to Christopher Yoo, professor at the University of Pennsylvania's Law School, retailers are essentially tech companies, and the security of their IT and data systems needs to be front and center for retail CEOs. It's not just a tech, legal or marketing issue any more. He pointed out that the Internet was created to be open and that security add-ons can help only so much. Retailers have become a new prime target for increasingly fast and aggressive cyber attackers as financial services companies, another rich source of customer data, have ramped up their investments in security. retailingtoday.com

60% of security leaders say hackers have the advantage
Nearly 60% of security leaders said the sophistication of attackers is outstripping the sophistication of their company's cyber defenses, according to a report, Tuesday, from International Business Machines Corp. In particular, companies are having trouble with data leakage prevention, cloud and mobile security. The current situation has been fueled, in part, by the recession, said former IBM CISO Kristin Lovejoy, a co-author of the report. During the recession, companies were focused on taking cost out of their companies and they weren't upgrading legacy systems. Most investments went into new technologies such as mobile, cloud and Big Data but not as much attention was paid to securing these technologies. wsj.com

Cyberattacks Longer, More Continuous Than Before - 15% last over a month
Some 19% of 340 technology executives surveyed by security vendor Radware Inc. earlier this year described attacks against their companies as "constant," with about 15% saying the attacks lasted more than one month. This marks the first time in the four years that Radware has done the survey where so many respondents reported experiencing month-long attacks. darkreading.com

Target, Home Depot and other data-breach apologies from 2014

Sony has $60M in cyber breach insurance - still might not be enough

How to Become a Chief Information Security Officer



How Retailers Should Brace for Cyberattacks This Holiday Season

The 2014 holiday season is upon us and while retailers count their forecasts for a bright shopping outlook, they'll also brace for more high profile cyberattacks. Yet this year's hacks may garner less public attention. Gartner recommends retailers use strategic data protection technologies including:

● Point-to-point-encryption (P2PE) which encrypts card data from the time it is presented until it gets decrypted by a merchant acquiring processor or some other central service designated by the retailer. Not all P2PE solutions and implementations are created equal and it's not a slam dunk security win unless it's implemented properly.
● Tokenization of card data so that it is represented by surrogate values that are useless to thieves. Again tokenization is not a panacea and must be implemented properly — and as soon as card data is presented, so as to avoid holes in the security program. Also merchants need to be aware that merchant-based tokenization schemes collide with Visa and MasterCard tokenization schemes as implemented first by Apple Pay. They must make sure their token service providers can retrieve a credit card number from an Apple Pay token so that the merchant can then use their own tokenization system to tokenize the card number.
Until and unless these strategic data protection measures can be taken, Gartner also recommends retailers focus on key tactical measures including:

● Prevent malware and hackers from entering enterprise networks in the first place. For example, keep point-of-sale (POS) systems single-purpose, and segment the cardholder data environment from the rest of the network.
● Prevent malware installation and operation, assuming the malware manages to get inside the network. Such steps include restricting outbound connections from POS and back-office systems, keeping auto-login passwords unique on each POS machine, and using whitelisting techniques on POS endpoints.
● Rapid detection of active malware, assuming preventative steps fail. For example, monitor network logs, especially from file integrity monitoring systems, implement processes for physical and logical detection of USB drives often used to introduce malware and exfiltrate data, and sample store system memory for signs of malware.
To breathe more easily, retailers should move toward point-to-point encryption and tokenization technologies and recognize those measures will be compromised if improperly implemented. But it's wiser to focus on a couple strategic technologies than to juggle dozens of point solutions. The plethora of alerts will be too overwhelming to know how to prioritize. forbes.com

Ikea to open 10 37,000-square-foot smaller pickup stores across Canada mainly for e-commerce
RiteAid, CVS disable Apple Pay at stores across US, work on competing CurrentC platform

Most Of Papa John's Business Is Now Digital
"Fraud is not a person - it is a dynamic grouping of statistics that deviate from the norm."
Stuart B. Levine, CFI, CFCI
CEO, The Zellman Group & Zellman Fraudnet

Organised gangs are flying into Dublin to shoplift this Christmas
Organised gangs are said to be targeting stores over the festive season to steal people's belongings, according to ISME, the Irish Small & Medium Enterprises Association. One retail group told TheJournal.ie that some gangs are even flying in to target specific streets over the festive season. thejournal.ie

Deputies team up to stop couple's retail theft spree in Indian River and St. Lucie counties hitting Bealls Outlet & Others A Fort Pierce husband and wife accused of committing a crime spree through Indian River and St. Lucie counties were apprehended after detectives from two agencies teamed up Friday, according to their affidavits. A detective for the St. Lucie County Sheriff's Office began trailing the couple Friday afternoon after they were seen committing a theft. Hills and Fogle entered Bealls Outlet, Vero Beach, and a couple of stores in the Indian River Mall, before authorities said they confronted them outside the mall. Detectives recovered $900 worth of Polo shirts from the vehicle, plus other clothing suspected of being stolen. wptv.com

DHL Truck Driver Charged With $290,000 Theft In Illegal Sale Of Oakley Sunglasses A 47-year-old man was arraigned Monday in the theft and sale of Oakley sunglasses that were supposed to go to U.S. soldiers. According to the Orange County District Attorney's Office, Luis Quintanilla of Buena Park was charged with 10 felony counts of grand theft with sentencing enhancements for aggravated white-collar crime over $100,000 and a property loss over $200,000. From October 2012 to May 2013, authorities said, Quintanilla stole 10 shipments of Oakley eyewear from DHL processing centers, which were intended for delivery to U.S. Postal Inspection Service Facilities. Officials explained he is accused of auctioning the stolen eyewear on eBay from his home, using the name "havetime2sell," posting photos of the merchandise inside the packaging. At the time of the crimes, he was a contract truck driver to DHL and stole $290,000 worth of merchandise, authorities said. cbslocal.com

Imprisoned Saginaw County, MI man charged with unarmed robbery and assault at Walmart A recently imprisoned Saginaw County man has been charged in Bay County with a 15-year felony for reportedly stealing clothing from Walmart, assaulting a female loss prevention officer in the process. The suspect, David L. Hill told deputies he stole the items as he needed money. His plan was to give them to his friend outside, Michael A. Chaney, who would then return the items for cash, court records show. Hill and Chaney were living at Cornerstone Mission in Bay City at the time. Chaney told deputies that he had no idea Hill planned on shoplifting. mlive.com

Three people busted in Upper Chichester, PA for using stolen credit card numbers A 28-year-old Philadelphia man with a lengthy criminal history is under arrest for allegedly using stolen credit card numbers to buy cigarettes and Wawa gift cards then selling the stolen items to fund his gambling habit. Chibuzor Nwaobasi, 28, allegedly admitted to buying stolen credit card numbers and using them to purchase cigarettes and gift cards then selling the stolen loot in Philadelphia. Nwaobasi's alleged accomplices, Faith Lewis and Medrean Nobert, both claimed they knew nothing about the stolen credit cards. Neither woman has a criminal history, police said. delcotimes.com

Do you have an ORC case to share? Publishing it educates the LP & retail community,
which might fuel even more jobs and funding. Share your ORC news and help the industry grow!

Off-Duty Dallas Officer Shoots Suspected Shoplifter After Being Cut An off-duty Dallas police officer shot a suspected shoplifter overnight Tuesday after a struggle where the officer was stabbed in the hand. The Dallas officer was in uniform working an off-duty security job at the Walmart on 6185 Retail Road when he was told by the store's loss prevention officer at about midnight that a man was shoplifting. The officer, whose name has not yet been released, spotted the man near the parking area and asked him to come back inside the store. As they made their way back into the store, the man tried to run away. The officer reached out and grabbed him and the two scuffled. As they struggled, the suspected shoplifter pulled out a knife and cut the officer on his hand, police said. Though he was cut, Dallas police said the officer then ordered the armed person to drop the knife. When the man refused, the officer shot him in the leg. The suspected shoplifter, whose name has not yet been released, was transported to Presbyterian Hospital and is said to be in stable condition. The officer was transported to Baylor Medical Center in Dallas and is also in stable condition. nbcdfw.com

Saginaw, MI police conduct shoplifting blitz - bust 20 in two day sting Dec. 11th and 12th "Once word gets on the street that, hey, there are undercover officers, there are extra police in the area; people are going to lay low for a little while. People don't know when we do it. We try to mix it up every year so they don't know when it's coming." Joining the battle inside stores, members of the Saginaw township police are partnering with loss prevention units to prevent thieves from striking. S "We had an increase in what we would call our professional shoplifters. It was not uncommon for some of these shoplifters on a daily basis to steal 500 to 1000 dollars' worth of merchandise." minbcnews.com


Albuquerque, NM Shoplifter wields ax in Walmart; Shoplifter caught on camera wearing disguise, stealing ax and tool boxes "(The store's security) didn't want to confront him because he was holding that ax, and it might've been a bad situation. They called us right away," Drobik said. Police say he got away with $320 worth of tools. If caught, he'll face misdemeanor shoplifting charges. "He's playing a part, and it's a good scam, and I haven't seen a good scam like this in a long time," said Officer Simon Drobik. koat.com

San Antonio Police make 20 arrests in 5 hours time
While the holiday season may be known for good tidings and cheer, it's also the time of year for shoplifting and auto burglaries, according to San Antonio police. During a five-hour period on Sunday, alone, San Antonio police made about 20 arrests for theft, most involving retail stores. The increase in crime has some retailers, including Wonderland of the Americas mall, on heightened alert. "From our patrols that are inside and also outside, patrolling the entire property," said Victoria Hernandez, director of marketing for the mall. "We talk to our tenants and we keep involved with what's going on, and we're proud to say that we haven't seen a rise in shoplifting." ksat.com


Dollar General Robbery prompts lockdown of Las Vegas hospital Las Vegas Metro police reported Desert Springs Hospital was locked down for a few hours on Monday as officers investigated a nearby robbery. Lt. David Valenta said the robbery occurred about 4:15 p.m. at Dollar General Market. Valenta said the hospital was locked down as a precaution because officers had set up a perimeter in order to locate the robber. The lockdown was lifted after 6 p.m. fox5vegas.com

Foreign investors accused of using Gold Stores to launder money in Saudi Arabia
A number of gold traders have claimed that some foreign investors and expatriate workers are involved in money laundering activities by using the business licenses of Saudi citizens to conduct their illicit activities, Al-Hayat daily reported. The traders warned about the dire consequences of lax monitoring of such activities on the part of authorities. Abdulghani Al-Muhana, chairman of the gold committee in the Eastern Province Chamber of Commerce and Industry, said most of these foreign investors and expatriate workers involved in such activities entered the Kingdom following the financial crisis that hit the United Arab Emirates eight years ago. "They use business licenses of Saudi citizens to run gold stores and money laundering activities. They open several gold stores, all run by expatriate workers, and these stores then sell stolen and smuggled gold as well as fake gold. Such activities affect the national economy. They are not monitored by the authorities," Al-Muhana said. He claimed different practices are used to cheat people such as adding special material to old gold and then selling the gold as if it was new. yahoo.com

No arrests in the dozen of Chicago Crash-and-grab robberies
Since September, at least a dozen "crash-and-grab" burglaries have been reported at retail businesses in Chicago and the surrounding suburbs. Some targeted high-end businesses, including a Neiman Marcus store on the famed Magnificent Mile. Others struck less affluent locations such as a pawn shop on the South Side and clothing stores on the far West Side. The thefts have made shop owners nervous, and police are still pursuing their first arrest. It's not clear whether the same people are behind the heists, but the methods appear almost identical. In each case, the thieves use cars and trucks as battering rams to smash through glassy storefronts and, in at least one case, a brick wall. Police say they suspect the early incidents may have inspired others to copy the idea. "What these crews do is basically assault the building," said Eugene Roy, commander of a detective division for the Chicago Police Department. "These operations are very well planned." In less than two minutes, the thieves have made off with expensive jeans and other clothing, jewelry, tools, purses and anything else they can pull out of display cases or off the sales floor. Then they run away, leaving behind the debris-covered vehicles, which often turn out to be stolen. Roy said police started seeing the tactics in Chicago about a year ago, a result, he suspects, of thieves recognizing that stores have gotten better at foiling the traditional burglar who cases a building and picks a lock. He said no arrests have been made in any of the crash-and-grabs since September. pressherald.com

Car just not big enough for a thief at Walmart in Paso Robles, CA
An Atascadero man faces grand theft charges for allegedly trying to steal a computer and two flat screen televisions from the Walmart on Niblick Road in Paso Robles. Police said Learmonth put the televisions and the computer in a shopping cart and walked out the front door of the store without paying for the items. Two Walmart employees followed Learmonth to a vehicle in the parking lot. They questioned Learmonth about the merchandise and whether he had paid for them. Police said Learmonth put the computer in the trunk of the vehicle, but when the televisions wouldn't fit he just left them behind and drove away. Officers used surveillance video and the vehicle's registration to track down Learmonth. They arrested him the next day at his home in Atascadero without incident. keyt.com

Jewelry Suitcase taken in $500,000 Minnesota Rest Stop jewel heist found
Police have found a clue in the half-million-dollar jewelry heist at a rest stop in southeastern Minnesota earlier this month. Olmsted County Sheriff's Capt. Scott Behrns says the Chatfield Police Department on Friday recovered a suitcase believed to have been stolen in the robbery. The case was found near U.S. Highway 52 and contained jewelry display items. The smash-and-grab happened Dec. 8 at a rest stop along Interstate 90. Investigators believe the thieves followed their victims for several hundred miles from a trade show in Chicago before pulling off the heist in less than 2 minutes. The Post-Bulletin reports the victim of the robbery is identified as Direct Diamond Importers of Iowa. While the loss was initially estimated at $500,000, the company says the inventory is still being assessed. kare11.com

American Eagle Thieves steal store's safe in Montrose, TX
Customers and business owners on a stretch of Westheimer Road in Montrose were surprised by a heist at the popular American Apparel where thieves broke in and stole the safe in the middle of the night Monday. Houston police say early Monday morning, someone broke through the front door of this store. The only thing employees think was taken was the safe, according to a Houston Police Department spokesman. click2houston.com


Jewelry store robbed in brazen daylight heist in Raleigh, NC A jewelry store at Crabtree Valley Mall was robbed Monday afternoon after three men shattered jewelry cases and ran off with armfuls of merchandise. Raleigh police responded to Sidney Thomas Jewelers, on the mall's second floor next to Belk's, at 3:16 p.m. The smash and grab trio had Rolexes and wallets falling out of their hands, while employees from the jewelry store and workers from stores along with witnesses tried to chase down the suspects. abc11.com

Nebraska Furniture Mart Holiday season shoplifting countered by surveillance
It's beginning to look a lot like Christmas at Nebraska Furniture Mart, with rows of stocking stuffers that are hung with care. Or, if you're in the security office, you'll see holiday thieves stuffing their pockets. ketv.com

Three women hit Macy's at Palisades Mall in West Nyack for $4,101.42

$4,000 Macy's theft - inside job - Employee helped two women walk out with more than $4,000 worth of clothes

Theft charges filed against former Elkton, MD., Redner's supermarket manager for $36,000 deposit thefts

Two women arrested for $2,400 theft at Macy's Woodbridge Center Mall in NJ

Thieves steal American Apparel store's safe in Montrose, TX

Hackettstown, NJ man charged with shoplifting $1173 worth of computers from Kohl's

Richmond, KY Woman charged with thefts, 67 check forgeries

3 from Jersey City charged with stealing from Stop& Shop in Bayonne, NJ

13 puppies snatched from pet store in smash-and-grab dognapping in Manchester, NH; 4 humans arrested

Wetaskiwin RCMP investigating another suspected arson and bomb threat

Kay Jewelers in the Cross County Mall, Yonkers, NY the victim of a Movado watch Grab and Run theft; merchandise valued at $2,995

---
● ABC Foods - Cornelia, GA - Armed Robbery
● City News and Gift Shop - Arlington Co, VA - Armed Robbery - 3x in a month
● Corner Pantry - Orangeburg City, SC - Burglary
● CVS - Staten Island, NY - Armed Robbery
● Davy Crockett Drug - Lufkin, TX - Burglary
● DCP - Las Cruces, TX - Armed Robbery - suspect killed by clerk
● Dollar General - Noblesville, IN - Armed Robbery
● Dollar General - Columbia, MO - Armed Robbery - sentenced to 12 yrs
● Family Dollar - New Orleans, LA - Armed Robbery
● Jung's - Des Moines, IA - Armed Robbery
● Kangaroo Express - Bithlo, FL - Armed Robbery
● Mike's Market - Syracuse, NY - Armed Robbery - clerk pepper sprayed
● Nic's Quik Pic - Marlboro Co, SC - Shooting - 1 injured
● Prime Mart - Cedar Falls, IA - Armed Robbery
● Shoe Show - Toledo, OH - Armed Robbery
● 7-Eleven - Rock Hills, SC - Armed Robbery


Echo Global Logistics Reduces Risk of Cargo Theft With CargoNet
CargoNet Database Is Managed by Crime Analysts and Theft Experts Who Work With Supply Chains to Collaboratively Reduce Theft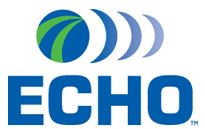 CHICAGO, IL - Echo Global Logistics, Inc., a leading provider of technology-enabled transportation and supply chain management services, announced today they have joined CargoNet to reduce their risk of cargo theft and to provide an added level of security for their clients. CargoNet is committed to preventing cargo theft and increasing recovery rates through information sharing between theft victims, partners, law enforcement, and NICB. CargoNet is a division of Verisk Crime Analytics, a Verisk Analytics business.

"CargoNet is leading the way in assisting shippers battle cargo theft by enabling firms to proactively share data to reduce the risk of theft and to improve the probability of recovery when cargo theft has been identified in real time," said David Menzel, President and Chief Operating Officer of Echo Global Logistics. "Cargo crime is an increasing problem in transportation and we are pleased to be working with CargoNet to provide increased security to our shippers."

According to CargoNet data, there were 1,090 reported incidents of cargo theft in the United States in 2013. With the nation's largest database of cargo theft incidents and an information-sharing system, CargoNet offers a layered approach to cargo theft management which includes the ability for carriers to report thefts 24 hours a day, perform analysis of thefts benchmarked to national patterns, and offer proactive theft prevention services.


The platform quickly sends theft data to law enforcement systems which provide personnel with detailed information they need to help recover stolen cargo through the identification of thieves and stop increasingly complex criminal organizations.

"We're pleased to welcome Echo Global Logistics to the CargoNet program, a move which will further help to improve cargo security through access to data from their extensive network of transportation providers," said Anthony Canale, General Manager at CargoNet. "Cargo theft is a serious problem that affects the entire transportation supply chain. Large firms, such as Echo Global Logistics, are vital to helping reduce cargo thefts through collaboration and the sharing of data on a large scale."

For more information, visit www.verisk.com/crimeanalytics.




Limited Time Only - Post Your Multi-Unit LP jobs for FREE - Learn More Here




Today's Daily Job Postings from the Net - Appearing Today Only
View our Internet Jobs Archives here

| | | | |
| --- | --- | --- | --- |
| Job Opening | Company | Location | Origination |
| Dept Mgr LP & Safety | Lowe's | Easley, SC | Lowe's |
| Dept Mgr LP & Safety | Lowe's | Montoursville, PA | Lowe's |
| AP Manager in Training | Walmart | Little Rock, AR | Wal-Mart |
| AP Manager in Training | Walmart | Bloomingdale, IL | Wal-Mart |
| AP Manager in Training | Walmart | Goodyear, AZ | Wal-Mart |
| AP Manager in Training | Walmart | El Mirage, AZ | Wal-Mart |
| AP Manager in Training | Walmart | Johnstown, PA | Wal-Mart |
| AP Manager in Training | Walmart | Belle Vernon, PA | Wal-Mart |
| AP Manager in Training | Walmart | Ellicott City, MD | Wal-Mart |
| AP Manager in Training | Walmart | San Antonio, TX | Wal-Mart |
| AP Manager in Training | Walmart | Owasso, OK | Wal-Mart |
| AP Manager in Training | Walmart | Woodstock, VA | Wal-Mart |
| AP Manager in Training | Walmart | Lucedale, MS | Wal-Mart |
| AP Team Leader | Target | Jersey City, NJ | Target |
| LP Manager Hrly | Kmart | Pueblo, CO | Sears Holdings Corp |
| LP Lead | Sears Canada | Prince George, BC, Canada | Workopolis |
| | | | |

Brian Chambers was named District Loss Prevention Manager for TJ Maxx.
Ellen Bird was named Physical Security Coordinator for The Great Atlantic & Pacific Tea Company.


Sometimes you've just got to draw the line on what advice to follow and who you ask. Certainly getting advice is important on any issue or decision. But at the end of the day you've got to own your own decision and listen to the bird on your shoulder. We all have one and oftentimes it's muted by our friends and family members. At 5 am staring into that mirror is usually when the bird whispers the clearest. The only problem then is if you don't hear it because you're not listening.

Just a Thought,
Gus



Post Your Tip or Advice! Click Here

Please make sure to add d-ddaily@downing-downing.com to your contact list, address book,
trusted sender list, and/or company white list to ensure you receive our newsletter.
/

www.downing-downing.com / ADVERTISE WITH THE DAILY