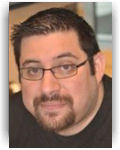 Carlos Bacelis was named Director Asset Protection for Walmart. Carlos was previously the Senior Director LP Operations for Sears Holdings Management Corporation and had been with the company since 2007. He had held such positions as Director Loss Prevention Analytics and Corp. Manager Shrink Operations. He was also a District Loss Prevention Manager for Kmart Corporation. Carlos is also a Co-Leader Predictive Analytics Working Group for the Loss Prevention Research Council since 2012. Congratulations Carlos!

Nearly Half of Americans Have Received Notice of Possible Credit Card Breach - 15% hit by online fraud Just fewer than half of Americans say that a retailer, bank or credit-card company has told them or a household member that their payment card details were stolen in a data breach, according to the latest Wall Street Journal/NBC News poll. That figure has contributed to what many retail analysts are calling "breach fatigue," in which consumers stop worrying about cyberattacks because they appear in the news so frequently. In the past year alone, major breaches have been reported at Target, J.P. Morgan Chase, Home Depot, K-Mart, SuperValu and others. In many of those cases, the victims and card-issuers pledged to protect consumers from fraudulent charges. Some 45% of Americans said they had received such a breach notification letter from a retailer or card-issuer that their payment data had been affected by a breach. The poll also found that more Americans than ever think they have been targeted in Internet crime. As of December, 15% said either they or a member of their household had been hit by online fraud or hacking. When Gallup asked the same question more than four years ago, 11% answered yes. wsj.com

Retail Associations Take Cyber-Security Concerns To Capitol Hill
Five retail trade organizations including the Food Marketing Institute, National Association of Convenience Stores, National Grocers Association, National Restaurant Association, National Retail Federation and the Retail Industry Leaders Association have written to the United States Comptroller of Currency and the Senate Banking Committee to clear up what they refer to as "misconceptions" about the relative effects of cyber-security breaches on retailers. The retail groups makes four central observations: 1) They pay a share of data breach costs. 2) The pay card re-issues costs in the aftermath of a breach. 3) Both financial institutions and retailers have suffered breaches (and financial institutions suffer from proportionally more and more costly breaches.) 4) Retailers have invested heavily in payment security through EMV, tokenization and P2P encryption, among other things. The retailers further note the failure of the mag stripe and the fact that the switch to Chip and Sig is not sufficient. They stress that the EMV migration should be to a full Chip and PIN. pymnts.com

UK Law firm warns retailers of the risk of leaving employees alone this Christmas
As the countdown to the festive season begins, law firm, Gardner Leader reminds retailers juggling holiday requests to check their policy for lone workers following a recent health & safety breach. This warning from one of the largest law firms in Berkshire comes after convenience store operator McColl was fined 150,000 Pounds ($235,000) for failing to protect its staff during a series of store robberies in Merseyside. The case was brought by Wirral Council, who argued that the company's "failure to carry out risk assessments for shop staff exposed them to a risk of workplace violence", as well as other health and safety breaches. The six incidents took place between April 2011 and February 2012. One robbery left a shop manager with concussion, another member of staff was threatened with a knife, and some of the staff said they were so traumatised, they did not feel they could work in a shop again. At the hearing, the court heard that shop staff had raised concerns about the lack of lockable doors into back room areas and the need for CCTV. In finding the company guilty of the charges, the judge pointed to the "systemic failings both on and before the date of the actual robberies" and stressed the importance of risk assessment saying: "The absence of proper and adequate risk assessments is where things started to go fundamentally wrong." retailtimes.co.uk


Toledo, OH Police used Pepper Spray on mall crowd at another Air Jordan release Toledo police early today used pepper spray on a crowd that had gathered outside the Franklin Park Mall for a chance to buy a Nike Air Jordan shoe later this week. Several witnesses told The Blade they saw police spray into the crowd. No injuries were reported after the incident at 5:30 a.m. Toledo police Sgt. Anthony Gillen said police had been at the mall since 3:35 a.m. He said several police officers were pushed by the crowd. He said they had to control the crowd. Just after 7:30 a.m. today, a crowd of about 300 that had lined up outside the mall's Finish Line store started to disperse. Those in the crowd said tickets were out at the store for the right to buy the Air Jordan Retro "Legend Blue" shoe. Toledo police were called to the mall, by mall security, for the crowd and additional officers were called as the crowd grew. Mall representatives put "barriers" in place to control the crowd, but police said the crowd of about 200 broke through a police perimeter and "over ran officers," The shoe goes on sale Saturday. 19actionnews.com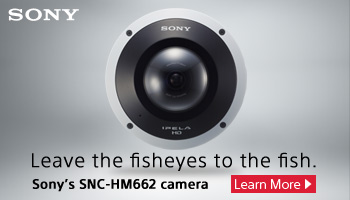 Abercrombie Rejected a 17-Year-Old Girl for a Job - And Now the Supreme Court Will Hear Her Case The US Supreme Court will hear a dispute this term over Abercrombie & Fitch's decision not to hire a 17-year-old Muslim girl who wore a headscarf and would have violated the store's notorious "Look Policy." The justices agreed to hear Samantha Elauf's case back in October, and in recent days "friend of the court" briefs supporting her have flooded in from the ACLU, several states, and the American Jewish Committee, as well as gay rights and religious liberty groups. At Abercrombie, "models" are sales associates who are expected to model the store's style in compliance with its "Look Policy." An Abercrombie assistant manager considered Elauf a "good candidate" but wasn't sure whether her headscarf violated Abercrombie's so-called look policy, according to the EEOC brief. That assistant manager consulted a manager, explaining that she thought Elauf wore the scarf for religious reasons. The manager said the headscarf wasn't permitted, even if Elauf wore it because she was a Muslim, according to the EEOC. businessinsider.com

Avon Products settles bribery charges for $135M
Avon Products will pay $135 million to settle criminal and civil charges after its China unit pleaded guilty to conspiring to violate the Foreign Corrupt Practices Act by bribing officials there. Avon is the world's largest direct seller of cosmetics. Its Avon China unit admitted it disguised gifts its employees gave Chinese government officials from at least 2004 through late 2008. It said it concealed and disguised cash, non-business meals, travel and entertainment it provided to obtain business benefits. cnbc.com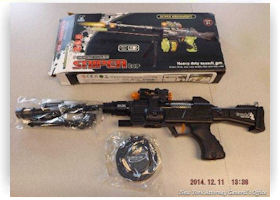 Wal-Mart, Amazon, Sears under fire for selling realistic assault-rifle toy guns Wal-Mart, Amazon, Sears, and K-Mart are under fire for selling toy guns that look too realistic. New York's attorney general has sent cease-and-desist letters to the retailers ordering them to stop selling the toys, which include plastic versions of assault rifles and handguns, the AP reports. New York state law prohibits the sale of toy guns in "realistic" colors such as black, blue, silver, and aluminum, unless it has an orange stripe running down both sides of the barrel and the front end of the barrel. An investigation found that Wal-Mart, Amazon, K-Mart, and others were allegedly selling prohibited toy guns online. The attorney general is cracking down on toy guns one month after a 12-year-old boy carrying a pellet gun was shot and killed by police in Ohio. businessinsider.com

NFC-enabled mobile payments to total $130 billion by 2020
Payments made via near field communications (NFC)-enabled mobile handsets will account for $130 billion in worldwide consumer retail spend by 2020, according to a study by Strategy Analytics. This equates to 254 million mobile users making five payments per month at an average of just below $9 per transaction. To date, retailers have been slow to support NFC payments in-stores. However, Strategy Analytics believes the launch of Apple Pay in October 2014 combined with a push by payment network will stimulate the adoption of NFC-enabled point-of-sale (POS) terminals by retailers. chainstoreage.com

Canada's Couche-Tard to buy Pantry for $861 million to expand in U.S.

Dunkin' Brands to open 400-plus U.S. stores in 2015

More than 1,100 retailers participate in Free Shipping Day

Quarterly Same-Store Sales Results

Rite Aid Q3 up 5.4%, with front-end sales up 1.6% & pharmacy sales up 7.2%
lululemon Q3 down 3%, with direct to consumer sales up 27%
All the News - One Place - One Source - One Time
The D&D Daily respects your time & doesn't filter retail's reality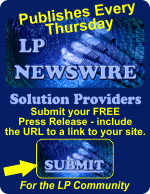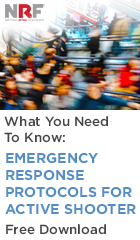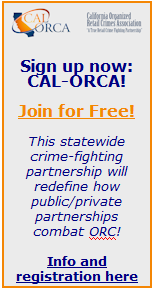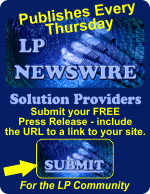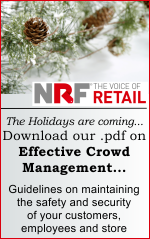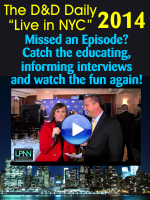 The D&D Daily
"Live in Ft. Lauderdale" at the NRF Show

WG Security Products


Graham Handyside, EVP & Ed Wolfe, VP Business Dvlp.
Sponsored By:




LPNN Quick Take -6



See all episodes here





Law Enforcement, Retail Loss Prevention, and eBay's PROACT team partner to get Guilty plea on New Jersey man fencing stolen goods
Acting Attorney General John J. Hoffman announced that a Passaic County man pleaded guilty today to purchasing and receiving approximately $275,000 worth of stolen coffee makers and other stolen appliances that he resold on websites such as eBay and Amazon. Abraham Baruchov, 49, of Clifton, N.J., pleaded guilty today to a second-degree charge of receiving stolen property before Superior Court Judge Eugene H. Austin in Bergen County. Under the plea agreement, the state will recommend that Baruchov be sentenced to three to five years in state prison. In pleading guilty, Baruchov admitted that he purchased and received numerous items that he knew were stolen from JC Penney by other persons. He knew that some of the items were stolen through the fraudulent use of stolen credit card information. The investigation revealed that Baruchov received more than 1,400 items of stolen merchandise worth approximately $275,000, which he resold on websites such as eBay and Amazon, including numerous Keurig and Cuisinart coffee makers.

Read more here.

For further information on PROACT, email inquiries to PROACT@eBay.com.

eBay Direct - Click Here - (notify - info - questions)



Preparing - Training - Responding to the Active Shooter
Rich Mellor



Rich Mellor, Senior Advisor, Asset Protection at the NRF and former VP of LP for the NRF, sits down with LPNN to discuss the most dangerous situation in retail -- active shooter events. Studies have shown business locales, such as retail stores, are the most frequently attacked locations in active shooter events. Rich talks about what the LP industry can do to better prepare and help prevent such incidents, including partnerships with law enforcement and other emergency responders.

---

In this LPNN Quick Take, hear from Joe LaRocca, Greg DeTardo, President at NuTech National and Jon Gold, VP, Supply Chain & Customs Policy at the NRF as they discuss the biggest issue facing retail at this time - the supply chain labor contract for the west coast port. And how this affects the Loss Prevention executives and retailers. They also talk about the growing ORC problem and Cargo theft.

Solution Providers, have a video or commercial you want to publish? Contact us.

Stay Tuned for our New 2015 Get LP Social Column!

---

2014 LP Team Group Selfie Review

Showcasing each team in order!
Be on the lookout for our new Get LP Social 2015.

Your Team - Your Pride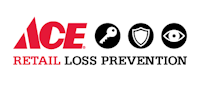 "Together we are Ace"

Ace Hardware Corporation Retail LP Team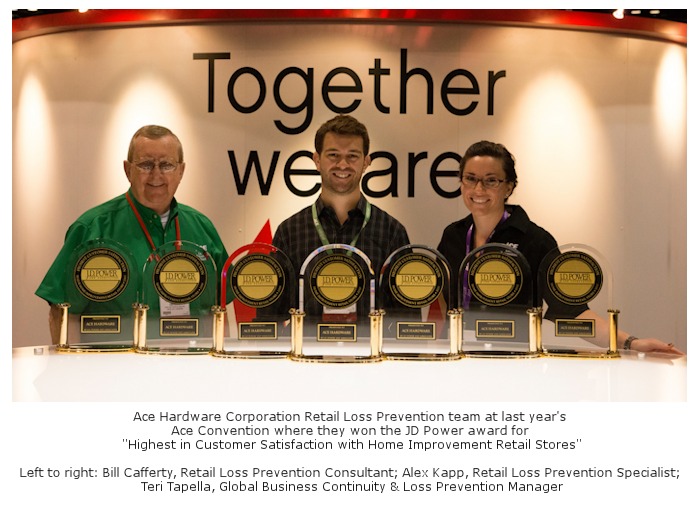 *Published on July 24, 2014
View all the selfies here!

Three 2014 Group Selfie LP Teams to win Pizza Parties!
Drawing at our Live in NYC at the NRF Big Show, January 12th.
Make sure you're watching!



Fraud-Proof Credit Cards Possible With Quantum Physics
As reported in The Optical Society's (OSA) new high-impact journal Optica, a team of researchers from the Netherlands has harnessed the power of quantum mechanics to create a fraud-proof method for authenticating a physical "key" that is virtually impossible to thwart. This innovative security measure, known as Quantum-Secure Authentication, can confirm the identity of any person or object, including debit and credit cards, even if essential information (like the complete structure of the card) has been stolen. It uses the unique quantum properties of light to create a secure question-and-answer (Q&A) exchange that cannot be "spoofed" or copied. Traditional magnetic-stripe-only cards are relatively simple to use but also simple to copy. Recently, banks have begun issuing so-called "smart cards" that include a microprocessor chip to authenticate, identify and enhance security. But regardless of how complex the code or how many layers of security, the problem remains that an attacker who obtains the information stored inside the card can copy or emulate it. The new approach outlined in this paper avoids this risk entirely by using the peculiar quantum properties of photons that allow them to be in multiple locations at the same time to convey the authentication questions and answers. Though difficult to reconcile with our everyday experiences, this strange property of light can create a fraud-proof Q&A exchange, like those used to authorize credit card transactions. photonicsonline.com

The retailer side of the bitcoin equation
What drives a merchant to begin accepting virtual currency as payment? And, how can that acceptance help drive sales - and perhaps even change up a retailer's customer mix? In early November, representatives from three merchants - Amagi Metals, Newegg and the Golden Gate Casino - gathered together at the Aria Resort & Casino in Las Vegas to share their insights during the Money20/20 event. At a panel presentation titled "Retailers Accepting Bitcoin Share Perspectives," the trio explained how virtual currency had impacted their businesses. Newegg, the online retailer perhaps best known for its computer and other tech offerings, began accepting bitcoin in January 2014 in response to its customers, said Soren Mills, Newegg's Chief Marketing Officer. "Our customers are at the forefront of mining - it's important for us to support customers who are using the technology. Our customers, then, expect us to be at the forefront of innovation in selling leading-edge products. So bitcoin was a natural fit for us." mobilepaymentstoday.com
"Fraud is not a person - it is a dynamic grouping of statistics that deviate from the norm."
Stuart B. Levine, CFI, CFCI
CEO, The Zellman Group & Zellman Fraudnet




Vector Security launches Business Security Blog
Content offers insights into commercial and multi-site business security solutions, trends, products and news
PITTSBURGH, PA - December 18, 2014 - Vector Security, a leading provider of business security systems and managed network services launched The Intelligent Business Security Blog to provide a valuable resource for commercial and multi-site businesses navigating today's technology landscape.

"Successful deployment requires professionals equipped to build, deploy and support network and physical security systems for optimal performance," said Art Miller, Vice President of Marketing for Vector Security. "With multiple factors in play, this can prove challenging. That's why we're here to help!"

The new Business Security blog can be found at www.vectorsecurity.com/bizblog and the resource hub posts will span six core topics:

1. Safety: Technologies, pointers and installation tips to keep your business secure and employees safe.

2. Tradition: Lessons learned and best practices drawn from more than 40 years in the industry.

3. Innovation: Deep dives into industry trends so that you can prepare your business for the future, and remain at the cusp of innovation.

4. Partner: Vendor selection and installation considerations.

5. Convenience: Thoughts on how security technologies and managed broadband services can simplify everyday business operations.

6. Quality: Insight on technologies, manufacturers and service levels to ensure your network and security systems are crafted for peak performance.

This month, Vector Security announced the one year anniversary of its Home Security blog (www.vectorsecurity.com/blog) and launched the Business Security based on customer feedback. The Company created this go-to-resource for businesses planning for and managing their business security systems and managed network services requirements.


Walmart shoplifters fake heart attack; suspects to spend Christmas in jail Two men may be charged with grand larceny, but it can't be denied they put a lot of heart into getting Christmas presents. Police said that the heart of this shoplifting scam was a fake heart attack. According to authorities, Tarus Scott, wearing a red hat and vest, entered a Florida Walmart with his buddy, Genard Dupree, who had on a light sweatshirt. The two start loading stuff in a cart. "They were going to steal Christmas presents and one of them was a Barbie car," said Polk County Sheriff Grady Judd. They went toward the door, separately. That's where Dupree gently lied down on the floor and started to clutch his chest. Eventually, a shopper noticed and started to look for help. Scott, with the loaded cart, slips out the door. As soon as the cart cleared the store, Dupree recovered. Miracles occur around Christmas. His heart was all better and he strolled out. The two met in the parking lot and take off. Their getaway car was not the pink Barbie car. The fake heart attack caused Walmart to examine their security cam video. They discovered the theft, and the sheriff's department had no trouble identifying the suspects since both had long arrest records. Scott recently had been released from prison after serving 10 years for armed robbery. "So guess what? We wish them a merry Christmas from our county jail," Judd said. msnewsnow.com

Vigilant Police Officer Nabs Serial Shoplifter, Wanted by Mt. Juliet, TN & Other Agencies While a Mt. Juliet Police Officer was on patrol today, he noticed a known vehicle used in recent shoplifting thefts from Walmart travelling down Interstate 40. The gold Honda Accord was stopped this afternoon around 12:45 p.m., and the driver was identified as Michael Baucom, 42, of Nashville. Baucom is a known thief from the Metro-Nashville area. On November 6, 2014, Baucom attempted to steal over $1,400 in merchandise from Walmart. A manager spotted him pushing the merchandise under a fence, and the manager was able to prevent the theft. Baucom fled, but a warrant was obtained for his arrest that he was arrested on today. During today's traffic stop, Baucom attempted to deceive the officer by providing a false name. However, the officer already knew who Baucom was. A check for warrants revealed that Baucom was wanted out of Wilson County for the Mt. Juliet Walmart theft and violation of conditional release, Robertson County for one failure to appear on trespassing warrant, and Metro-Davidson County for eight different warrants related to trespassing and theft. mjpdnews.org

Accused 'Serial Shoplifter' Leads Huntington, WV Police On Chase
Police said it took a chase through downtown Huntington and a stun gun to stop and arrest an accused serial shoplifter near Pullman Square. They said the man targeted at least four stores, stealing clothing, a watch and a handful of other items. Huntington Police said a call from a nearby Starbucks helped them find him. Huntington Police said Eric Harlin Parsley, 23, of Huntington, wanted to get his shopping done without spending a penny. He'd taken a watch and several clothing items, but those thefts weren't what gave him away. Instead, investigators said it was his attempt to steal a $100 coffeemaker from Starbucks. wsaz.com

Suspected Credit Card Thieves Ring Up $8.5K at Target in Rockville, MD
Police are reminding residents to check their credit card statements frequently and take other precautions after two suspected thieves rang up more than $8,500 worth of purchases in eight minutes with stolen credit cards at a Rockville Target store. NBC Washington reports the rightful owner of the credit cards didn't realize they were missing until she began receiving text alerts about expensive purchases. While at dinner with her husband, the woman received a text message about a costly purchase, followed seconds later by another alert. The victim checked her purse and realized her wallet was gone. Two women shown on Target's security camera allegedly charged $4,000 to a Visa card, $4,000 to an American Express card and $530.05 to a MasterCard. patch.com

Willowbrook, NJ shoplifters used 'booster bags' in $2800 spree
A trio of shoplifters armed with "booster bags" - shopping bags equipped to conceal merchandise from theft alarms - nearly made off with $2,800 worth of items from the Willowbrook Mall. The three New York residents were trailed through the mall Dec. 11 and arrested in the parking lot as they were entering a vehicle, police said. Alyssa M. Roberts, 26, of Montgomery, N.Y., and Stanley Dolan, 35, of Maybrook, N.Y., were each charged with receiving stolen property, possession of an anti-theft shoplifting device and possession of drug paraphernalia. Shawn M. Brown, 29, of Middletown, N.Y., was charged with receiving stolen property and possession of an anti-theft device. nj.com

Ringleader, other Volusia Co, FL suspects arrested in mailbox check thefts
The man Volusia County sheriff's investigators identified as the ringleader of a multi-county mail theft and check fraud ring has been arrested, as have three of his cohorts, sheriff's officials said Wednesday. Sean Daniel Drawdy, 36, of South Daytona was pegged as the head of a 15-member ring that has been stealing personal checks from residential mailboxes in Volusia, Flagler, St. Johns and Seminole counties for the last several months. news-journalonline.com

Mother and daughter arrested for $750 theft at Paris (TX) Towne Center
A mother and daughter have been arrested accused of shoplifting from several Paris stores. Police say Cynthia Layton, 44, of Roxton, and her daughter Shelbey Layton, 22, of Paris, were arrested after employees said they saw them stealing shoes and leaving. Officers recovered items from five different stores in the Paris Towne Center, totaling more than $750 in merchandise. They were both charged with five counts of theft. kxii.com

Trio charged with stealing from Target in Daytona Beach
Three people were arrested and charged with stealing trying to steal a cart filled with about $700 worth of merchandise from Target, police said. Dyan Turncliff of Daytona Beach, James Sayre of Palm Coast and Theron Greer of DeLand were each charged with grand theft after their arrests Monday, records show. A loss prevention officer said Turncliff, 40, and Sayre, 43, filled a cart with toys, a vacuum, scarves and a purse, left it near the store's entrance and walked out about 1 p.m. Monday, according to a Daytona Beach police report. news-journalonline.com

Woodbury, MN Police investigate $4,500 in push-up bras stolen from Victoria's Secret Police were called Nov. 25 to Victoria's Secret, 9020 Hudson Road, for a theft report. One man was witnessed stuffing 80 push-up bras into a bag, while another man served as a lookout. The men left together with the stolen merchandise, valued at $4,500. No suspects. woodburybulletin.com

Do you have an ORC case to share? Publishing it educates the LP & retail community,
which might fuel even more jobs and funding. Share your ORC news and help the industry grow!

Family sues for $8 million in 2012 Springettsbury, PA shooting death
(Warning: This video contains profanity and extreme violence)

Did the police Officer go to far in using deadly force? The prosecutor did not release the video during the hearing. Judge for yourselves. Devon Jacob, who is representing Shultz's family, alleged that York County District Attorney Tom Kearney covered up evidence in the report by not releasing the video, and by not addressing if the officers' actions were "reasonable." Speaking outside the Kmart where Shultz died, Jacob said the officers involved were back on the streets, following being cleared of wrongdoing by state police and the DA. Jacob said the second round of bullets is what he views as "problematic." There's a lot of talk about what Shultz could have done, he said, but "he could have done a lot of things." "In fairness," Jacob said, "officers have a very difficult job. I'm not here to in hindsight question every move." ydr.com


Officer involved shooting at Stein Mart burglary in Tucson, AZ Hayden police officers took a man into custody Wednesday who was suspected of smashing windows of a store, and then striking an officer with a stolen getaway car in Tucson's midtown. Laine Ogletree, 24, was arrested and was found with gunshot trauma, said Tucson Police Sgt. Chris Widmer late Wednesday night. No further information was immediately available on the arrest or Ogletree's condition. The incident started in Tucson just before 7 a.m. at Stein Mart, 5555 E. Broadway Blvd., at North Craycroft Road. An employee called police after a man started throwing rocks through the store's windows, said Widmer. Officers found the man hiding in the bushes near the store, but he ran off and jumped into a car that belonged to an employee of a nearby business, Widmer said. One of the first two officers at the scene was struck by the stolen getaway car and the officer fired twice at the fleeing vehicle, said Widmer. tucson.com

Jury Convicts Accused On Second Degree Murder Charges In Toronto's Eaton Centre Shooting A jury has found a man accused in the deadly 2012 shooting at Toronto's Eaton Centre mall guilty of second-degree murder. Christopher Husbands was also convicted on five counts of aggravated assault and one count of criminal negligence causing bodily harm. The 25-year-old admitted to shooting and killing Nixon Nirmalendran and Ahmed Hassan and wounding five others in June 2012, but pleaded not guilty to all charges against him. His defense team argued that he should be found not criminally responsible for the shooting. They said Husbands developed post-traumatic stress disorder after a brutal attack and stabbing in the months before the Eaton Centre shooting. The defense said his PTSD set off an intense emotional reaction when he saw two of his assailants in the mall's food court. The Crown argued that Husbands opened fire at the mall because he was determined to get revenge on the men who had attacked him months earlier. am980.ca

Teen arrested in connection with fatal Walmart shooting in Stafford, TX
A teen has been arrested in connection with the fatal shooting of a man outside of a Walmart last week in Stafford. Antonio De la Cruz, 19, is in police custody. Deputies did not provide any updates on his two friends who are also wanted in connection with the fatal shooting of 35-year-old Christian Eduardo Cardoza on Dec. 10. Investigators with the Stafford Police Department said that when the Cardoza family left the store De La Cruz and his friends were waiting for them in the parking lot. They began attacking the women and two teens. khou.com

Two Men Arrested During Door Busting Target Robbery in Northeast Philadelphia; possible connection to 6 other Target burglaries Police have arrested two men who they say broke into the Target store in northeast Philadelphia early Tuesday morning. Cops arrived on the scene while the suspects were still in the store! The Target store on Roosevelt Blvd stays open until 11:00pm, but officers say the suspects came after closing time. It appears they came in through the back entrance. FOX 29's Steve Keeley says they used a saw to cut through the door and created a walkway. The suspects turned off surveillance cameras, and then hit the alarm. Police showed up shortly after. Officers sent all units and saw the burglars running through the store when they arrived to the scene. The suspects then ran to the roof of the store. Officers sent a K-9 to look for the suspects, that's when they found two men laying on top of each other. Both men were taken to Philadelphia Police Northeast Detectives for questioning. Police tell FOX 29 these two men may be responsible for six other burglaries at Target stores in the area since mid-November. myfoxphilly.com

Four Cellular Phone store burglaries in Irving Park and Mayfair, IL
Police are warning business owners on the Northwest Side of a series of burglaries in the area over the past month. Four commercial burglaries occurred in Irving Park and Mayfair neighborhoods between Nov. 23 and Tuesday, according to an alert from the Chicago Police Department's Office of News Affairs. In these incidents, unknown offenders forcibly entered a cellphone store either by throwing a brick through the front window or prying open the rear door, according to the statement. The thieves then would steal cellphones and other merchandise from the store. chicagotribune.com

Suspect sought for string of Downriver CVS robberies possibly nabbed in Allen Park, MI A 20-year-old Wyandotte man was arrested Sunday following an attempted armed robbery at the CVS Pharmacy in Allen Park. Dalton James Yarbrough, who was arraigned Tuesday on charges of attempted armed robbery and obstructing and resisting arrest, may also be responsible for several other CVS robberies that have occurred recently throughout the Downriver area, said Allen Park Detective Sgt. Vince Genaw. Specifically, he is believed to be the suspect responsible for the recent armed robberies of the CVS and Rite Aid in Wyandotte, the CVS in Lincoln Park and the CVS in Taylor, Genaw said. thenewsherald.com


Greensboro police use ATV team to deter shoplifters The Greensboro Police Department hopes the use of their ATV team in shopping centers will deter theft. Thursday two officers used the ATVs to patrol around Shoppes at Friendly Center. Officer Brian Price said the four-wheelers give a presence to shoppers as well as allow them to maneuver the area quickly if there is a shoplifting call. "We've found we can cover a lot of real estate a lot faster in these units when we're doing these types of patrols," Price said. All six of the ATV's were bought with seized drug money. myfox8.com

San Luis Obispo Police alerts downtown businesses of thefts
The San Luis Obispo Police Department is alerting downtown businesses about recent thefts. Ambiance on the 700 block of Higuera Street was one of the businesses hit Tuesday. Officers say a woman walked into the store, ripped the tags off of some clothing while in the dressing room, then stole the merchandise. Shortly after the thefts, police used a newly-created Nixle program to alert businesses in the area of the thefts. "It's a free service that they can join and it's a way for us to disseminate information to them, and it's just a way to get out anything that's pertinent that affects the downtown area," said Officer Caleb Kemp, San Luis Obispo Police Department. ksby.com

UK: Police hunt for gang that used hammers and axes to rob Marks and Spencer A gang armed with axes and hammers threatened terrified shoppers as they raided a branch of Marks and Spencers. Three men burst into the Prestwich store, on Bury New Road, at around 6.55pm last night (Wednesday 17 Dec). They ran towards seven of the tills and forced them open before stealing a substantial amount of cash. They escaped in a black Toyota Avensis, with false registration plate MW55 RDX stolen in a burglary on December 1. manchestereveningnews.co.uk

Jared in Towson, MD the victim of a Smash and Grab robbery; $172,875 of loose diamonds stolen Three subjects walked immediately to the loose stones showcase. Two of the subjects pulled out hammers and broke the showcase glass while the third removed the pad with stones. The subjects exited the store and fled in a van. The total time they were in the store was only about 20 seconds. No injuries were reported.

Former GNC Employee accused of stealing $2,000 of cash and merchandise in Queensbury, NY

---
● Amberly's Place - Yuma, AZ - Burglary
● Dollar General - Woodfin, NC - Armed Robbery
● Dollar General - Shallotte, NC - Robbery
● Dollar General - Huntsville, AL - Armed Robbery
● Exxon - St Louis, MO - Burglary - suspect arrested
● Family Dollar - Mobile, AL - Armed Robbery
● Gunslingers Gun Shop - Anderson, IN - Burglary - 3 teens arrested
● Jackson's - Canyon Co, ID - Armed Robbery - clerk killed
● Phillip 66 - Marshalltown, IA - Armed Robbery - suspect shot by Police
● Shell - Marianna, FL - Armed Robbery/ Stabbing - 1 arrested
● Smithville Market - Dayton, OH - Armed Robbery - clerk shot
● Verizon - San Clemente, CA - Armed Robbery


White Paper - Specialty Beauty Retailer Offender, Shopper, Employee Feedback Study: LM Tag
The Loss Prevention Research Council (LPRC) conducted a series of in-person survey interviews in the Gainesville, FL. A specialty beauty retailer's StoreLab in order to understand the impact of the LM Tag on associates, shoppers and shoplifters. This research focused on the LM Tag's impact on protecting high end fragrances, one of the specialty beauty retailer's high loss products.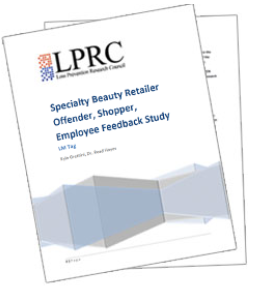 Shopper Feedback

93% of customers rated the LM Tag's effectiveness above a 5, indicating they think the LM Tag is effective at preventing theft.


Employee Feedback

90% of the associates surveyed agreed that they like the LM Tag and that it is easy to apply.


Offender Feedback

In this study, all 7 shoplifters indicated they would not attempt to steal a product that was protected by the LM Tag.


Click here to download the complete report.




Limited Time Only - Post Your Multi-Unit LP jobs for FREE - Learn More Here




Today's Daily Job Postings from the Net - Appearing Today Only
View our Internet Jobs Archives here

| | | | |
| --- | --- | --- | --- |
| Job Opening | Company | Location | Origination |
| LP Manager | Bloomingdale's | Wayne, NJ | Bloomingdale's |
| Safety & Security Mgr | IKEA | Edmonton, Canada | IKEA |
| Dept Mgr LP & Safety | Lowe's | Brandon, FL | Lowe's |
| LP Manager Hrly | Kmart | Algona, IA | Sears Holdings Corp |
| ETL Assets Protection | Target | Dublin, CA | Target |
| Director, Market LP | Walgreens | Phoenix, AZ | Walgreens |
| AP Manager in Training | Walmart | Mandan, ND | Wal-Mart |
| AP Manager in Training | Walmart | Honolulu, HI | Wal-Mart |
| AP Manager in Training | Walmart | Greenville, SC | Wal-Mart |
| LP Manager | Old Navy | Memphis, TN | Gap Inc |
| District LP Manager | Sears Canada | Regina, SK, Canada | Workopolis |
| LP Manager | Macy's | Springfield, VA | Macy's |
| LP Manager | Macy's | Santa Clara, CA | Macy's |
| LP Manager | Macy's | Denver, CO | Macy's |
| Assistant LP Supervisor | Macy's | St. Louis, MO | Macy's |
| Regional LP Manager | Carter's | New York, NY | Carter's |
| | | | |

Carlos Bacelis was named Director Asset Protection for Walmart.
Ken Cox was named Area Loss Prevention Manager for Ross Stores.
Bobby DeAgostino was named Store Team Leader for Target.


Selecting the companies you want to work for is harder than you think. It may not be the obvious list when you take into consideration geography, organizational structure, and success of the retailer, growth plans and growth opportunities for your own career. Do some research on each company and open your mind to the small companies. They have just as many opportunities as the rest. They're harder to get in and communicate with, but if it's done right, you may be surprised. One executive years ago sent a letter to a company president who didn't have an LP program and made some bold commitments. He went on to build a very successful LP program there. Be aggressive!

Just a Thought,
Gus



Post Your Tip or Advice! Click Here

Please make sure to add d-ddaily@downing-downing.com to your contact list, address book,
trusted sender list, and/or company white list to ensure you receive our newsletter.
/

www.downing-downing.com / ADVERTISE WITH THE DAILY