Economy Grows Most Since 2003 on U.S. Consumer-Spending Gains
The U.S. economy roared into overdrive in the third quarter as consumer and business spending fueled the biggest expansion in more than a decade. Gross domestic product grew at a 5 percent annual rate from July through September, the biggest advance since the third quarter of 2003 and up from a previously estimated 3.9 percent, revised figures from the Commerce Department showed today in Washington. The median forecast of 75 economists surveyed by Bloomberg projected a 4.3 percent increase in GDP. bloomberg.com

Family Dollar Delays Vote on Dollar Tree Buyout - Could Mean Another Bid From Dollar General Family Dollar on Tuesday opted for a last-second adjournment to its vote to sell itself for $8.5 billion to Dollar Tree, surprising investors and giving hope to third-wheel bidder Dollar General. The holdup of the sale of Family Dollar comes after proxy adviser Institutional Shareholder Services recommended the company's board delay the deal vote yet again. ISS suggested the delay could ultimately result in a higher offer for the company. Some shareholders have been looking to topple the Family Dollar-Dollar Tree deal, and possibly push Family Dollar into the arms of rival Dollar General, which is offering more than $9 billion to buy the discount retailer. Now, Family Dollar said, it will have shareholders reconvene on Jan. 22, 2015, to decide what will happen in the company's sale. It remains to be seen if Dollar General will again elect to extend its tender for the company, set to expire Dec. 31 -- but all signs point to the bigger competitor in the sale continuing to fight for Family Dollar. thestreet.com

Alibaba spent $161M fighting fakes, bans 90M counterfeit items
Chinese ecommerce giant Alibaba took 90 million counterfeit items offline and spent over 1 billion yuan ($160.7 million) fighting fake goods, from the beginning of 2013 to November this year. The online company's announcement highlights its massive issue with so-called "knock-offs" and its efforts to clean up its act ahead of the company's record $25 billion initial public offering (IPO) in September. Alibaba has been focus of US regulator scrutiny for some time. Its Taobao.com ecommerce platform was on the Office of the U.S. Trade Representative's list of "notorious" markets for intellectual property until 2013. But fake goods in China still remain a major problem. On Singles' Day - China's equivalent of Cyber Monday in the U.S. where retailers promote huge discounts - the State Administration of Industry and Commerce (SAIC) investigated counterfeit products. It found that 10.6 percent of products sold online were below standard or fake. On Singles' Day, Alibaba reported $9 billion of sales. "It is a problem that is industry-wide. Any of the auction sites where you have a lot of different sellers from all around the world will have an issue with counterfeits," says Neil Saunders, managing director of retail analysts Conlumino. "A lot of companies like Alibaba and eBay have ways to take counterfeit items off and intervene but the volumes are so great that they are fighting a losing battle." cnbc.com

Holiday Cargo Theft on the Rise - Theft Prevention Experts Warn of 'Red Zone'
Every year, cargo theft begins to surge for the holiday season, beginning its upward climb as early as September and continuing throughout the fourth quarter. According to Omnitrac's Jim Sassen, cargo theft "statistically increases by about 61% per day around the holidays," costing the trucking and shipping industry nearly $30 billion a year. This season, police are noticing a rise in double brokerage schemes. Due to companies being closed or their hours reduced for the holidays, often a shipper may not be notified of their products missing for days afterwards. This is especially relevant in the case of insider jobs in which the shipper may not be aware of a theft until it misses its delivery appointment. FreightWatch International is warning carriers to take extra precaution especially in the Red Zone, identified as the area within 200 miles of the shipper and the location in which cargo theft increases. According to Freight Watch, drivers should try not to stop within the Red Zone unless in the case of an emergency, in which communication and monitoring is a must. In fact, the agency notes that three thefts in the Red Zone have occurred in the last few weeks and in-transit security violations are increasingly high. roadscholar.com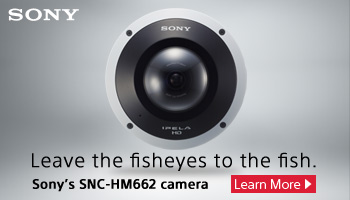 LP investigator for UK retailer fired for offensive tweets - Does your company have a social media policy? Mr Laws was employed by Game Retail Ltd and had responsibility for over 100 retail stores in his position as a risk and loss prevention investigator. Mr Laws opened a Twitter account to better monitor the stores he supervised, although the account did not specifically relate to his employment by Game Retail Ltd. He followed all 100 stores and was followed by managers or deputy managers of 65 stores. In July 2013 an anonymous store manager notified one of Game Retail Ltd's regional managers about allegedly offensive and abusive tweets posted by Mr Laws. Following an investigation, Mr Laws was found guilty of gross misconduct and summarily dismissed. Mr Laws subsequently brought a claim to an Employment Tribunal for unfair dismissal. The recent case of Game Retail Ltd v Laws in the U.K. highlights the importance of clear social media and disciplinary policies and the need for a reasonable response from the employer in deciding what disciplinary action to take. memerycrystal.com

Sony Hackers Snooped for Months, Then Planted 10-Minute Time Bomb
Hackers who broke into Sony Corp.'s Hollywood unit probably spent months collecting passwords and mapping the network before they committed a last act of vandalism, setting off a virus that wiped out data and crashed the system in 10 minutes. Trend Micro Inc. arrived at these conclusions after running simulations on a copy of the virus that struck Sony Pictures Entertainment's computers. "They were probably in the system for months," Masayoshi Someya, whose title is security evangelist at Trend Micro, said in an interview in Tokyo this month. "One thing that's very unique about the malware is that it had a payload with a particular time bomb-type capability." While it's unclear how the hackers got access to Sony's network, the virus they used to destroy it is available on the black market and can be used without a high level of technical sophistication, according to Someya. It was customized for the company, embedding in the program account names and passwords and targeting the security software. bloomberg.com

Apple issues first-ever automatic security update to fix 'significant threat' on Mac devices Apple has pushed its first ever automatic security fix for OS X, with a new update signed to thwart a vulnerability associated with the use of the network time protocol that allows your Mac to automatically sync its clocks. Typically, Apple still seeks user approval for security updates, even though it created the automatic updating tool years ago. The tool is reserved for instances where failure to protect user computers poses a significant threat, and today's deployment indicates that the threat is, at least in theory, considerable. techcrunch.com

UPS will deliver 34 million packages today
United Parcel Service Inc. all year has been focused on one day above the rest: Monday Dec. 22, when it will deliver 34 million packages, more than any other in its history. That is especially important over this holiday season, in which UPS hires as many as 95,000 temporary workers to help with the deluge of packages that come especially in the final days before Christmas. UPS expects to handle 585 million packages in December, 11% more than last year. Its busiest day ever will be double its average package delivery volume of 17 million. wsj.com

Two-thirds of shoppers buying half of gifts online
Online shopping is on the rise, as 86 percent of all consumers plan to do at least some holiday shopping online this year, up from 79 percent last year. According to new Mintel research, 67 percent of this group plans to buy at least half of their gifts online this season. U.S. shoppers spent more than $2 billion dollars on e-commerce this Cyber Monday alone, up 17 percent from last year. The occasion marked the heaviest online spending day in U.S. history and the first time ever to surpass $2 billion in sales. fierceretail.com

$3M JC Penney Attys' Fee Ruling Stands In Investor Suit
A Texas appeals court on Friday denied JC Penney Co. Inc.'s request to overturn a $3.1 million attorneys' fee award approved by a trial judge in a shareholder derivative suit against the retailer alleging an improper executive compensation scheme. Plaintiff Everett Ozenne alleged in a 2012 suit that the company's board had systematically overpaid its executives, particularly former CEO Myron Ullman, who led the company through a period of declining sales from 2004-11. law360.com

Keurig recalls more than 7 million brewing machines in North America
Keurig Green Mountain Inc said it would recall about 7.2 million hot beverage-brewing machines that could overheat and cause injury by spraying hot liquids on users. The recall affects 6.6 million machines in the United States and 564,000 in Canada. The company said the machines could malfunction especially if used to brew more than two cups in quick succession. Keurig has received about 90 reports of injuries caused by hot liquid escaping from the machines, the U.S. Consumer Product Safety Commission said. reuters.com

'How to ruin a shoplifter's Christmas' - a holiday loss prevention poem

Top 10 Happiest Retailers

Macy's Leads Ranking of Top 20 Finance Chiefs

Execs from Home Depot, Warby Parker, Chico's to receive NRF Big Show honors

Mexx to close 95 Canadian stores


Happy Holidays & Thank You For Reading!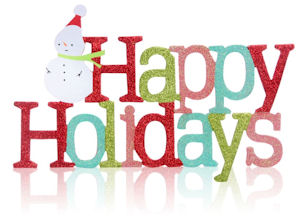 We at the Daily would like to thank all of you for reading and supporting the D&D Daily. It's been our honor to provide you with the information and news that makes this industry so critical in today's world. As the retail Loss Prevention industry's #1 daily and fastest growing digital e-newsletter, we will continue our mission of informing, educating and instilling a sense of community for the Retail LP & IT Security Executives. Our passion is your individual development. And if it wasn't for our sponsors, none of this would be possible. So we'd like to thank them as well.

As 2015 approaches, we vow to continue to improve this industry tool that we've built. If there is ever anything we can do to help you, or if you have any suggestions on how we can improve the Daily, please do not hesitate to contact us. We will resume publishing on Monday, January 5, 2015.

We'd like to wish all of you a safe and happy holiday season!

Sincerely,
The D&D Daily Team

All the News - One Place - One Source - One Time
The D&D Daily respects your time & doesn't filter retail's reality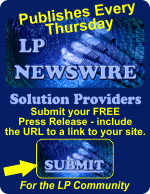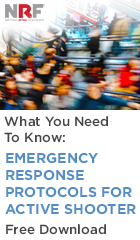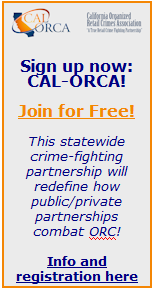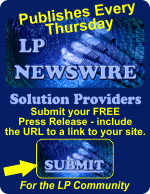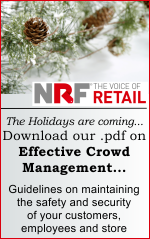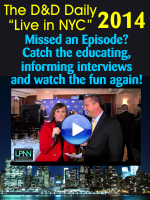 The D&D Daily
"Live in Ft. Lauderdale" at the NRF Show

NRF's Women in LP Caucus Committee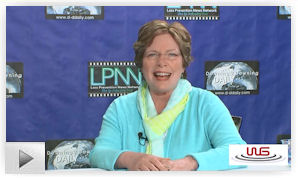 Joan Manson, VP LP, Benefits, Payroll & Legal, Container Store
Sponsored By:




LPNN Quick Take -10



See all episodes here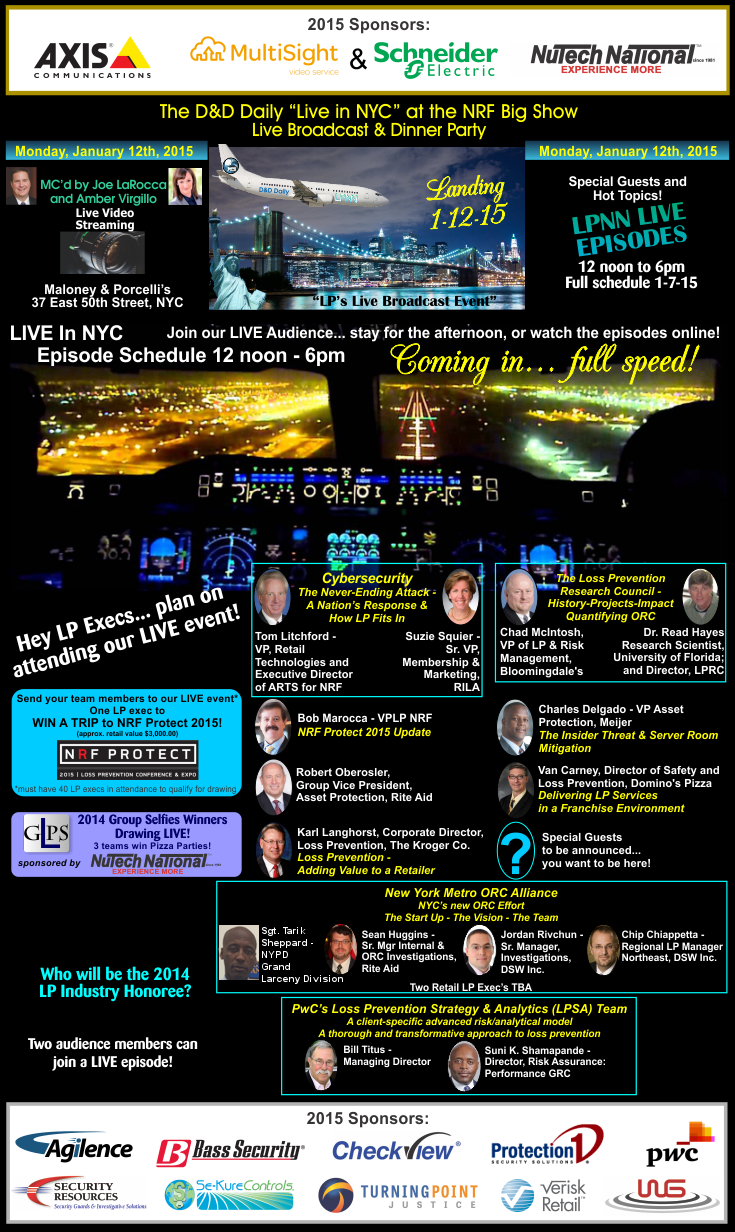 ORC's Public Partnership

Joe LaRocca, VP & Senior Advisor, LP, RetaiLPartners, moderates this session on the importance of public-private partnerships in fighting ORC. Captain Bill Williams and Detective Joe Hopkins of the LAPD, and Sergeant Jim Ostojic of the Polk County Sheriff's Office, tell us about the industry-leading models taking shape across the country that are helping retailers and law enforcement share real-time information like never before. Learn about the commercial crimes division of the LAPD, the expansion of associations like LAAORCA and the new ORC training programs for law enforcement.

---

In this LPNN Quick Take, Amber Virgillo chats with Nicholas Khalil, CEO of Checkview. As a diamond sponsor for the International Association of Interviewers, Checkview takes continuing education seriously. Nicholas tells us about Checkview's long-term commitment to both its customers and the LP industry as a whole. Also hear about the holistic approach this systems-integrator takes with its unique "Program Oversite" modules, a comprehensive offering that acts as an extension of the LP team.
Solution Providers, have a video or commercial you want to publish? Contact us.

Stay Tuned for our New 2015 Get LP Social Column!

---

2014 LP Team Group Selfie Review

Showcasing each team in order!
Be on the lookout for our new Get LP Social 2015.

Your Team - Your Pride


Bob's Discount Furniture Loss
Prevention Team

"Trust but Verify"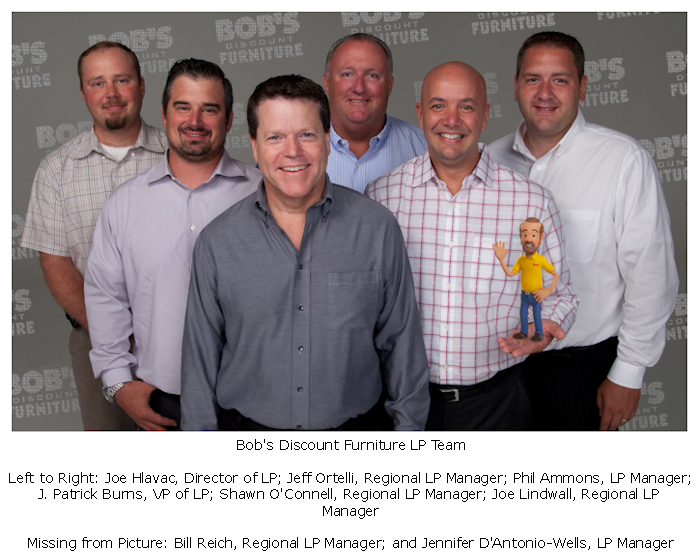 *Originally published on July 31, 2014
View all the selfies here!

Three 2014 Group Selfie LP Teams to win Pizza Parties!
Drawing at our Live in NYC at the NRF Big Show, January 12th.
Make sure you're watching!



Mobile's Rise Poses a Riddle for Banks
This year, for the first time, U.S. customers interacted with their banks more through mobile devices than any other means, according to a new study by consultancy Bain & Co. Mobile interactions are now 35% of the total, more than any other type, including traditional online channels, automated-teller machines and branch visits, the report showed. The report highlights a major shift in how banks engage with their customers-one that the firms hope will help them build loyalty among some of their most valued clients. In recent years, most of the nation's big banks have emphasized their digital offerings while closing branches and making newer branches smaller in an effort to cut costs. wsj.com

5 Things to Expect in Mobile Payments in 2015
2014 was a big year for mobile payments, with Apple finally making the move that the whole industry had been waiting for. Other challenges, such as NFC terminalization and consumer perceptions around security, also need to be dealt with. But even if mobile payments don't take off at the point-of-sale in 2015, there is still opportunity for growth in online purchases made with mobile devices, Deborah Baxley, principal, Capgemini Worldwide, shares. So mass adoption at the point of sale will still be limited. But what else can we expect in mobile payments next year?

1. The Uber model for payments will catch on
Uber has gotten high praise for the way it takes the act of paying out of the cab ride experience. Instead of handing cash or a card to the driver, you pay via the card you have stored on the Uber app when you get out of your ride. That kind of frictionless experience that eliminates the traditional checkout process could be translated to other activities, Chris Gardner observed.
2. Security will become less of a concern
Survey after survey has shown that the biggest reason why consumers don't adopt mobile payments is because they don't trust the security of the mobile device. That should start to change in the next year, as large brands that consumers already trust have thrown their weight behind mobile payments, Tommy Marshall, partner at Capco, predicts.
3. NFC -- big retailers vs. small
If security is no longer the biggest obstacle for consumer adoption, the lack of NFC terminals in the US looms as the next big challenge. "I think we will see marginally higher rates of NFC terminals [by the end of next year]," Capco's Marshall predicts. Large chain retailers are more likely to adopt NFC-capable payment terminals, since they are already updating their terminals for the EMV liability shift in October of 2015, he adds.
4. Wearables will gain a little steam
The Apple Watch -- equipped with ApplePay -- is due out in the spring of 2015, and will likely give innovators a chance to turn their focus on wearables for payments. Wearables will offer new ways for consumers to integrate their financial and everyday lives.
5. Banks will develop multi-play strategies
ApplePay isn't going to be the only player with something to say in mobile payments. MCX will release its solution next year, and ApplePay's launch has other players wondering if they should offer mobile wallet apps as well. banktech.com
Calvin Klein pushes out e-commerce expansion

Web sales grow 65% for Nike

"Fraud is not a person - it is a dynamic grouping of statistics that deviate from the norm."
Stuart B. Levine, CFI, CFCI
CEO, The Zellman Group & Zellman Fraudnet


Burglars make off with $900,000 in jewelry from Washington Township, NJ store Thieves broke through the roof of a jewelry store late Sunday night and made off with about $900,000 in merchandise, authorities reported Monday. "Burglars cut a hole in the roof of Amir Jewelers and entered the store about 10 p.m." said Lt. Richard Skinner. "They disconnected the security cameras and alarm system and took a large amount of jewelry." Skinner said the exact value had not yet been determined, but that $900,000 seemed a reasonable estimate. He said the burglary in the store at 289 Pascack Road, was unlike any in memory in the township, but that detectives would be investigating the possibility that it might be linked to similar thefts in other jurisdictions. northjersey.com

Apple Store in Naperville, IL reports $10,000 in merchandise stolen
Police officers responded to a theft last week at the Apple Store, 120 W. Jefferson Ave., in downtown Naperville. An Apple employee called police at 11:42 a.m. Dec. 18 to report that four men entered the store, grabbed more than $10,000 of merchandise and fled without paying for the items. chicagotribune.com

Holiday pickpocketing crew busted at Best Buy in Paramus, NJ
A pickpocketing crew racked up more than $3,000 worth of charges on stolen credit cards before their arrest on Friday, according to Paramus police. New York residents Toni Green, 52, of Port Chester, Stephanie Pruitt, 57, of Mount Vernon, and Gregory K. Barnes, of Westchester remain in Bergen County Jail on charges of fraud and possession of stolen property. According to Paramus Deputy Police Chief Robert Guidetti, Paramus detectives had told various mall security staffs that a crew had been using stolen credit cards they had obtained during a pickpocketing run at Fairway Market earlier that day. "The five Paramus victims were all women who had left their pocket books in shopping carts while shopping," Guidetti said. "The team distracted the women or waited and watched for the opportune time to remove the wallet from the pocket book." On Friday, Best Buy security staff recognized one of the subjects described by police, Guidetti said. A short time later, Officer Matthew McGuire stopped the trio driving away in a red 1998 Mercury Mountaineer. He found two Playstation 4 consoles, 2 Grand Theft Auto games, two gift cards and other assorted merchandise in the car -- more than $3,000 worth of merchandise, Guidetti said. The value? Pruitt also had heroin, the deputy chief said. Police also recovered the credit card that was stolen earlier that day at Fairway Market, Guidetti said. nj.com

Florence, AL Police responds to dozens of theft cases, cracking down on shoplifting Florence Police officers are cracking down on shoplifters as we get closer to Christmas. They put a good number of suspected thieves behind bars this weekend. But, officers say it's a common occurrence during the holiday season. Sgt. Cliff Billingsley with Florence Police said just this month, officers responded to over 60 cases of theft. whnt.com


One Springfield, MO store tries to stop five-finger discounts for shoplifters Hobbytown USA has been open for nine years. It recently moved its store to Battlefield Road from the Brentwood Shopping Center. The new store has 23 security cameras. With all sorts of toys like remote control cars and helicopters, owner Tim Weyers says those are typically the first items to be slipped under a coat and walk out the door; at least that was true for its last store location. A thief walked out with $3,000 to $4,000 worth of items. He was caught and prosecuted for it. Now, Weyers isn't taking any chances. He has made upgrades to the store to help keep an eye on customers and merchandise. ky3.com

Dognapped in New Hampshire: 13 puppies snatched from pet store
Police in New Hampshire say they have collared the humans responsible for snatching 13 puppies from a New Hampshire pet store in a smash-and-grab dognapping. A passer-by noticed a broken window at Bill's Pet and Aquarium in Manchester on Tuesday morning and called police. washingtontimes.com


Southhampton Co, VA Sheriff's office seeks credit card fraud suspect The Southampton County Sheriff's Office is trying to track down a man they say is involved in several credit card fraud cases across Hampton Roads. Deputies said fraudulent charges were made with compromised account information from a bank card that the victim still has in his possession. The charges were made in Carrollton, Suffolk, Portsmouth, Chesapeake, and Hampton at businesses including 7-Eleven, Family Dollar, and Food Lion. It's not known how the man got the bank card information. wavy.com


Grand Chute, WI Police investigate credit card fraud incidents
Police in Grand Chute are asking for the public's help in identifying multiple suspects that they believe may be connected to a stolen credit card. Police say a man reported his credit card stolen on Dec. 3. Since then, police say the credit card was used at various locations in the Grand Chute area such as Gordman's, PDQ and Kwik-Trip. They say the credit card was also used in the Greenville and Hortonville areas. fox11online.com

San Luis Obispo reports Increase in shoplifting during holiday season

Do you have an ORC case to share? Publishing it educates the LP & retail community,
which might fuel even more jobs and funding. Share your ORC news and help the industry grow!

Hickory, NC Police Officer uses tourniquet to save man's life at Valley Hills Mall A man in Hickory is alive thanks to one of the oldest medical devices around, police said Monday. A man accidentally shot himself in his car while trying to store his gun before entering the Valley Hills Mall Saturday, according to the Hickory Police Department. The bullet pierced through his femoral artery, leaving him only minutes to live. Medics arrived and saw one of the officers had a tourniquet attached to his belt and asked for it. "He had a pretty serious injury and could have possibly bled to death if the tourniquet had not been applied," said Lt. Jeff Young, Hickory police. The Hickory Police Department equipped around 90 members of its patrol with individual tourniquets last month. The devices were paid for with money from the Justice Assistance Grant. wsoctv.com


Kansas City Store owner shot 9 times during robbery, fires back at suspect An attempted robbery of a clothing store in Kansas City, Missouri, Thursday night ended in an exchange of gunfire - the store owner and one of the two suspects in the hospital are recovering from multiple gunshot wounds. After waiting in a parked car for an hour and a half, two armed men entered Underground Clothing around 7:45 p.m. and attempted to rob the place. But the suspects were surprised when the store owner pulled out a 9mm and began firing back at them. Responding officers found the store owner, 24-year-old Osama Bayazed, and one suspect suffering from gunshot wounds. guns.com

Macy's Loss Prevention agent stabbed by shoplifter in Buffalo, NY
Police say they're looking for a woman who stabbed a department store security guard after he caught her shoplifting at a suburban Buffalo mall. Police in the town of Amherst tell local media that the guard tried to stop the woman from stealing an expensive purse Monday night from the Macy's at the Boulevard Mal. Officials say the woman pulled out a small kitchen knife and stabbed the man in the leg. She then fled the store. The security guard was taken to a Buffalo hospital, where he's listed in stable condition. newsday.com

Beall's employee accused of stealing gift cards to pay rent; 2nd Internal this week An Orange City, FL department store employee has been accused of stealing money and gift cards from her employer, police said Monday. Jasmin Rodriguez, 19, of Deltona was arrested and charged Friday with organized scheme to defraud and possession of marijuana, Orange City police investigators said. Court records show Rodriguez was released on her own recognizance Sunday. Rodriguez is the second employee of the Bealls at 2612 Enterprise Road to be arrested in a week for stealing from the store. news-journalonline.com

Suspect arrested in Manhattan Beach, CA Jewelry store robbery
A suspect in the Aug. 3 robbery of Prestige Jewelers in the Manhattan Village Mall was arrested on Dec. 16. Manhattan Beach police arrested Jameson Laforest, 23, at his Inglewood home. They found evidence of his crime, including a loaded firearm. In August, two men wearing ski masks entered the jewelry store around 11:29 a.m. They smashed several display cases with hammers and stole the contents. The men fled with the jewelry to a waiting van driven by a third person. The van had been reported stolen from Inglewood the day before. easyreadernews.com

Springfield man charged in Dunkin' Donuts theft gets advice, warning from judge A judge gave a break and a lecture Monday to a former Dunkin' Donuts employee charged with pocketing more than $250 in cash register receipts. Samuel Rivera, 26, of Springfield, pleaded to facts sufficient for a guilty finding during a hearing before Judge Charles W. Groce III in Springfield District Court. The case dated back to August, 2008 when Rivera kept about $250 he collected working the cash register at the Dunkin' Donuts. Getting a better education leads to better jobs and high income, said Groce, who offered a lesson from his own life. "I wasn't as tall as my dad," who was 6-foot-4, with an excellent jump shot, Groce explained. "I had to go to school," he said. "Make yourself more marketable; make your self more valuable," the judge said. "It's not rocket science; the only thing that's rocket science is rocket science." Instead of accepting the guilty plea, Groce decided to place Rivera on one-year probation and continue the case without a finding. "You made a mistake when you were younger," the judge said, adding his prospects will be better without a felony conviction on his record. The judge waived several court fees, telling the defendant he could use to money "to be a man" and pay child support. Groce also explained the consequences if Rivera squanders his opportunity and violates probation. "With the stroke of a pen, you will become a felon," the judge said. masslive.com


Cowboys RB Joseph Randle turns shoplifting arrest into charity Dallas Cowboys running back Joseph Randle has turned his shoplifting arrest into an act of charity for the Salvation Army. Randle partnered with Los Angeles-based company MeUndies after his October arrest for stealing underwear and cologne from a Frisco Dillard's. MeUndies wanted to help Randle turn his mistake into a constructive lesson for others, especially children who look up to him. "It was a privilege to be out here with the people that support what I do so much. Football, the community that supports the Cowboys so much, you know, it's good to be back here," Randle said. Randle helped hand out more than $15,000 worth of underwear and clothing on Monday. MeUndies told Randle in October they would donate if he took responsibility for his actions and spread a positive message throughout the community. myfoxdfw.com

Thieves use van to smash through Rite Aid wall in southwest Detroit in attempt to get ATM Detroit Police are trying to determine if two smash and grab robberies and a fire are connected. In one case, a car smashed through the wall at a Rite Aid at West Vernor and Springwells. Police say the thieves were not able to remove the ATM. However, in another robbery at a Secretary of State's office on Bagley - about a block away. Police say the theft happened around 2:00 a.m. Thieves were able to remove the ATM. Police say the thieves drove a mini van through the front of the building. The Detroit Fire Department was called to put out a fire in a van not far from the robbery locations. Fire fighters found two ATMs inside the van once the fire was put out. wxyz.com

Knife Shaped as Gun Used in Marshalls Robbery in Carlsbad, CA
A 27-year-old man was in custody Monday on suspicion of robbing a Carlsbad department store packed with last-minute holiday shoppers. Leonard John Tri, 27, robbed the Marshalls store at 1834 Marron Road around 2 p.m. Sunday. Tri Allegedly walked out the store with unpaid-for merchandise, then displayed what appeared to be a gun when confronted by store security. When he was taken into custody, Tri was allegedly in possession of a knife that was shaped to resemble a gun. Police said that weapon was likely what Tri displayed to store security rather than an actual firearm. timesofsandiego.com



Surveillance Photos released in the Robinson Jewelry store Robbery in St Louis, MO Surveillance photos have been released of three men wanted for tying up a woman and then terrorizing a jewelry store. Police say the Robinson's jewelry store at 6497 Chippewa was robbed by three men Monday afternoon. They say two of the men were armed. The store owner says he fired a shot at one of the suspects, but it's unknown if the suspect was hit. ksdk.com


Lower Nazareth PA Police dog helps take down thief fleeing Target
A police dog helped take down a thief trying to flee from the Target store in Lower Nazareth Township Thursday night. Twenty-three-year-old David Repsher of Nazareth was committed to Northampton County Prison after being charged with retail theft, escape, flight to avoid apprehension, resisting arrest, possession of a controlled substance and possession of drug paraphernalia. wfmz.com

Teen named Bud Weisser busted in convenience store break-in
You often hear of people committing crimes after a few beers, but the only beer involved in one teenager's burglary arrest is his name. Bud Weisser, 18, is accused of breaking into a convenience store over the summer in Saint Louis County. Weisser was charged with burglary after he turned himself in to police when blood from a shattered window at the crime scene came up as a match for his DNA. abc13.com

UK: Yeovil police seek motorist suspected of running over Tesco security guard
---
● AT&T - Pittsburgh, PA - Armed Robbery - convict on Federal charges
● CVS - Brockton, MA - Armed Robbery
● CVS - Marietta, GA - Armed Robbery
● Family Dollar - St Louis, MO - Armed Robbery - suspect arrested
● GameStop - New Orleans, LA - Armed Robbery
● GameStop - Richland Co, SC - Armed Robbery - suspect arrested
● Jackson's - Notus, ID - Armed Robbery
● MI Secretary of State - Detroit, MI - Burglary - ATM stolen
● Radio Shack - Chantilly, VA - Armed Robbery - wanted in 5 robberies
● Scotchman - Charleston Co, SC - Armed Robbery
● Shell - Phoenix, AZ - Armed Robbery
● Texaco - Houston, TX - Burglary


Protection 1's Remote Monitoring Capabilities Bring Santa and His Workshop to You
Visit www.protection1.com/santa for an Interactive Experience with Santa and His Elf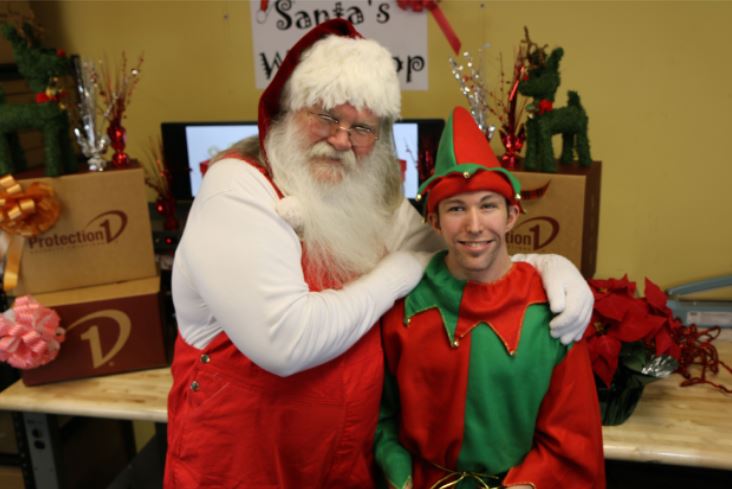 Chicago, IL - Protection 1, the largest full-service business and home security company in the U.S., today unveiled its #P1SantaCam that provides a behind-the-scenes, interactive experience with their Santa Claus. Protection 1's Santa has deployed a home automation and security system in his workshop to provide peace of mind that all is safe, secure and running efficiently when he is away from his workshop, all from his laptop or mobile device.

Through the use of the home automation features, when you visit the website you can turn on or off Santa's lights, adjust his thermostat, ring his doorbell to announce yourself, take a picture of him and submit your wish list.

Santa also congratulated Protection 1's team for their outstanding commitment to their customers and providing them with an outstanding experience as evidenced by bringing home two Silver Business awards during 2014. Protection 1 was awarded Company of the Year and Customer Service Department of the Year. The Company also raised their customer service satisfaction rating from a 95.6% to 97.3%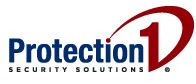 "In the spirit of the holiday season, we were looking for a fun way to drive home the importance of home security during the holidays as well as educate the general public on the convenience of home automation features that are available to consumers today from Protection 1," said Jay Robertson, Vice President of Marketing for Protection 1. "We hope that everyone who visits our #P1SantaCam enjoys the experience, leaves with a smile and hopefully a little better understanding of the importance of protecting your home and your family, particularly during this busy time of the year."

Read more here.




Limited Time Only - Post Your Multi-Unit LP jobs for FREE - Learn More Here




Today's Daily Job Postings from the Net - Appearing Today Only
View our Internet Jobs Archives here

| | | | |
| --- | --- | --- | --- |
| Job Opening | Company | Location | Origination |
| LP Manager | Carson's | Livonia, MI | Bon Ton Stores |
| Store LP Manager | Kohl's | El Paso, TX | Kohl's |
| AP Specialist | Off 5th | Destin, FL | Saks Fifth Avenue |
| LP Manager Hrly | Sears | Monaca, PA | Sears Holdings Corp |
| LP Manager Hrly | Kmart | Columbus, MS | Sears Holdings Corp |
| AP Manager in Training | Walmart | Las Vegas, NV | Wal-Mart |
| AP Manager | Sam's Club | Cape Girardeau, MO | Wal-Mart |
| AP Manager in Training | Walmart | Ankeny, IA | Wal-Mart |
| AP Manager in Training | Walmart | Woodville, TX | Wal-Mart |
| AP Manager in Training | Walmart | Mesa, AZ | Wal-Mart |
| AP Manager in Training | Walmart | Farmville, VA | Wal-Mart |
| ETL Assets Protection | Target | Manhattan Beach, CA | Target |
| AP Team Leader | Target | Snellville, GA | Target |
| AP Team Leader | Target | Fairport, NY | Target |
| ETL Assets Protection | Target | Hyattsville, MD | Target |
| District LP Manager | TJ Maxx | Staten Island, NY | TJX Companies |
| LP Leader | JC Penney | Calumet City, IL | JC Penney |
| LP & Safety Specialist | Lowe's | Marrero, LA | Lowe's |
| LP & Safety Specialist | Lowe's | Escondido, CA | Lowe's |
| LP & Safety Specialist | Lowe's | Bonney Lake, WA | Lowe's |
| LP & Safety Specialist | Lowe's | Alexandria, VA | Lowe's |
| Dept Mgr LP & Safety | Lowe's | San Jose, CA | Lowe's |
| Dept Mgr LP & Safety | Lowe's | Union City, CA | Lowe's |
| | | | |

Damon Cavasin was promoted to Regional Director Asset Protection for SpartanNash.
Michael Jergensen, CFI was named Manager, Loss Prevention and Safety for Lowe's.
Robert Brill was promoted to Regional Asset Protection Manager for SpartanNash.


Sometimes when you're moving so fast and dealing with the mistakes of the day, the frustration levels peak and one can tend to forget that sometimes you've just got to stop, listen and take a breath and maybe talk to a friend about it all. If it's a good friend, they'll bring you back into focus and make sure you don't react too aggressively and make the mistakes even worst. There aren't many friends like that nor ones that you can absolutely trust. But if you've got a couple, make sure you thank them as well for taking the time.

Just a Thought,
Gus



Post Your Tip or Advice! Click Here

Please make sure to add d-ddaily@downing-downing.com to your contact list, address book,
trusted sender list, and/or company white list to ensure you receive our newsletter.
/

www.downing-downing.com / ADVERTISE WITH THE DAILY