The Year in
Group LP Selfies
2016 Pizza Party Winners
Walmart Mexico & Central America (Walmex) AP, Security & Investigation Team

"Improved loss metrics are the result of an
improved customer experience"
Toys R Us/Babies R Us
Asset Protection Team East

"Investigating the National Archives" while
at a recent Staff Meeting in Washington, DC

PayPal Global AP Team

The Home Depot Gulf Region
Operations Manager Team

"Driving A Culture of Operational Excellence Through Process and People"

Toys R Us Regional AP Managers Central Region

"Aligning Asset Protection team with
the customer experience."

Bob's Discount Furniture
Loss Prevention & Safety Team

"No gimmicks, just pure value!"

2016 NRF Protect Winner
Bi-Mart Loss Prevention Team

"Achieving Results Through Teamwork"

The Story Behind the Winning Selfie
Jeremy Grahn, Corporate LP Manager for Bi-Mart, shares the story behind the
'50s-themed photo that won him a free trip to NRF Protect.
View all of the year's best Group LP Selfie's on d-ddaily.net



Most-Watched
LPNN Videos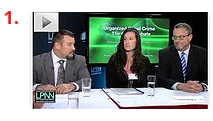 Organized Retail Crime
The Great Debate #1
Published 5-4-16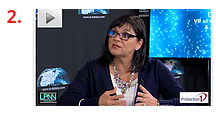 Active Shooter Response
Are You Ready?
Published 8-18-16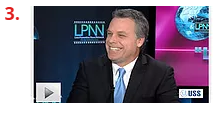 The LPM Profile of the Future & Importance of Community Relations
Published 5-2-16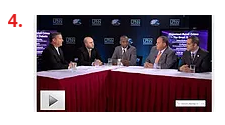 ORC - The Great Debate #2
Published 5-6-16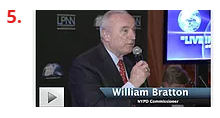 NYPD Commissioner William Bratton Speech
Published 2-22-16


In Memoriam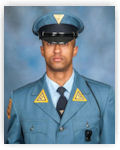 NJ Trooper Frankie Williams
Before becoming a trooper, Williams worked more than eight years at a Lowe's store as a Loss Prevention Manager and customer service associate. Read more


Nate Nathanson, An Industry Veteran
He is remembered by many co-workers for his friendly smile and commitment to customers at Bed, Bath and Beyond, where he worked in LP management for twenty years. Read more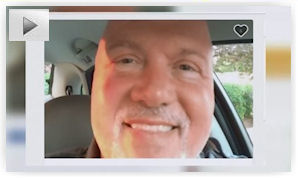 Anthony Charles Smith
Food Lion Security Guard
Police said a heavy-set, light-skinned black male got into a confrontation with the security guard that led to the shooting. Read more

Jay Ferguson, Walmart LP Officer, killed pursuing suspected shoplifter
Officers say when Ferguson confronted the suspect about not paying for flat screen televisions, the man pulled a gun and shot him in the stomach. Read more


Top 12 Stories of 2016



January
Walmart is closing 269 stores, laying off thousands of employees
Walmart is closing 269 stores and laying off thousands of employees. The move will affect more than 16,000 employees, including 10,000 in the US. Read more

February
Netflix's Making a Murderer: An Interrogator's Perspective
A Must Read for All Investigators
Right or wrong, guilty or innocent, and regardless of how you feel about the series or the case, this blog is one you should take the time to read. Read more

March
Credit card terminal goes from safe to compromised in less than three seconds
In a video released by Miami Beach Police, two men work as a team to install a credit card skimmer at a local gas station. In less than three seconds, the terminal goes from safe to fully compromised. Read more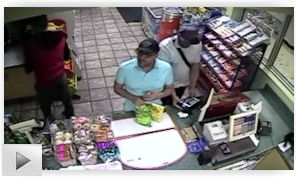 April
Kmart, Sears closing 78 stores, holding liquidation sales
At the end of the fourth quarter, the company operated 731 Sears stores and 941 Kmart doors, for a total of 1,672 locations. Read more

May
New video released in Albuquerque K-Mart death investigation
KRQE News 13 has obtained new video following a controversial death at an Albuquerque K-Mart. Read more

June
Retail Meltdown: Which Chains Are Closing Stores in 2016?
With some retailers closing all of their stores, and others, like Aeropostale, teetering on the edge of heading into the great strip mall in the sky, this has been a difficult year for brick-and-mortar retailers. Read more
​
July
'Total chaos': 30-person brawl in N.Y. Walmart includes metal bats, thrown canned goods
Video footage posted to Facebook shows someone toss a large trash can through the air, garbage flying onto the floor. Read more


August
Virginia toddler suffers horrific injury after pallet falls from Sam's Club shelf
A toddler and his father are recovering after a pallet crashed down on them from a high shelf inside a Virginia Sam's Club. Read more


September
Gap Distribution Center Fire "Intentionally Set"
Authorities say a massive blaze that ripped through a Gap Inc. distribution center in New York was intentionally set. The firecaused heavy damage to part of the Fishkill facility about 50 miles north of New York City. Read more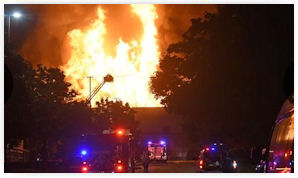 October
National Business Emergency Operations Center (NBEOC) has been activated in response to Hurricane Matthew
The NBEOC will hold daily calls to hear from partners regarding employee wellness needs, business continuity issues, and any supply chain impacts that may be affecting your organization as a result of Hurricane Matthew. Read more
​
November
Macy's is about to close more stores - here's where they will likely shut down
The retailer revealed plans in August to shut down 100 stores in early 2017 as it battles slowing sales and growing online competition. Read more
​
December
CVS Health to close 70 stores
CVS Health has embarked on a three-step streamlining initiative with a goal of saving approximately $3 billion from 2017 to 2021. Read more

Visit d-ddaily.net for the year's Top 5 Retail Data Breaches and more notable stories from 2016




Top 12 ORC Cases



January
Leader Of International, $200 Million Credit Card Fraud Scam Sentenced To 80 Months In Prison
A New York man was sentenced to 80 months for leading one of the largest credit card fraud schemes ever charged by the U.S. Department of Justice. Read more

February
Five Arrested in $1M+ Florida Cargo Theft Ring
Once the defendants stole both the cargo and trailers, they returned to Miami to sell the stolen property on the black market. Read more
​
March
$500,000 Major CC Fraud Gang Busted in Atlanta hitting Best Buy Stores
Investigators found nearly 400 fake credit cards inside an apartment along with multiple card-making machines. Read more

April
New York, NY: Bikini model charged in $2M identity-theft ring
An identity theft ring that included a sultry bikini model racked up $2 million in fraudulent charges to bankroll lavish trips, luxury cars and fancy shopping sprees, authorities said. Read more

May
Woman gets 3 years for role in $200M credit card fraud scam
The Department of Justice says the New Jersey-based crime ring created more than 7,000 fake identities to get tens of thousands of credit cards. Nineteen people were charged. Read more

June
Westwood, CA: 9 charged with robbing 10 jewelry stores of $6 million in designer loot
The 10 crimes attributed to the men occurred at several different shopping centers where they snatched up 30 Rolex watches worth more than $450,000. Read more

July
Filipino man admits running $9M global credit card cybercrime ring in Newark, N.J.
According to court documents, Virtucio purchased stolen debit and credit card numbers from computer hackers and encoded new cards with the stolen data. Read more

August
Six member fraud gang busted for $9M scheme
Hit Home Depot & Target Stores
Over a period of four years, the defendants conspired to steal more than $9 million by defrauding retailers, banks, credit card processing companies and credit card holders. Read more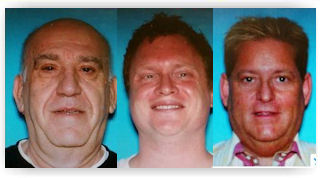 September
"Operations Pandora" sends 3 to prison for the theft of over $800,000 in jewelry
Three men were sentenced to prison Friday as members of an organized retail theft ring that stole over $800,000 in jewelry in New Jersey and five other states. Read more

October
Miami, FL: Five charged in theft of 23,000 Apple iPhones valued at over $7 million
The FBI arrested five people who are accused of stealing 23,000 iPhones worth nearly $7 million. Read more

November
Stratford, Conn., man guility in $3.9M fencing scheme
The man participated in a conspiracy to purchase stolen property from "boosters," who typically were shoplifters with opioid addictions, and then resell the property at online websites. Read more

December
NYPD recovers $7 million in counterfeit Apple and Samsung electronics
Police scored big on Thursday, when they recovered several million dollars in cash and counterfeit Samsung and Apple electronics. Read more


For quarterly crime reports and a complete list of this year's ORC leaders, visit d-ddaily.net