FMI Asset Protection Conference:
Elvis Has Left the Building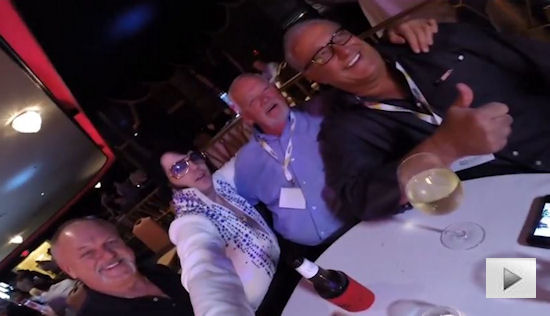 By Amber Bradley Virgillo

Carey Lohrenz's twitter description is: "Navy's 1st Female F-14 Fighter Pilot, WSJ Bestselling author of Fearless Leadership. Speaker. Veteran. UWBadger. Mom. Badass" ... And after her keynote presentation on day two of the Food Marketing Institute's (FMI) Asset Protection conference attendees know it's absolutely true! Lohrenz gave a remarkable keynote presentation full of inspirational quotes from her illustrious career as the Navy's 1st female F-14 fighter pilot such as, "Fear hates focus!" She challenged the audience to take a look at their own perspectives on life, business, fear, courage and tenacity relating back to key lessons from her own journey.

In fact, Lohrenz was burning up the FMI stage so intensely that the power went out...for the entire city block! (Learn more about that in the exclusive video.) But never fear, FMI organizers were all over it, continuing with the packed day of valuable sessions on safety, mentoring, bitcoin, and data analytics.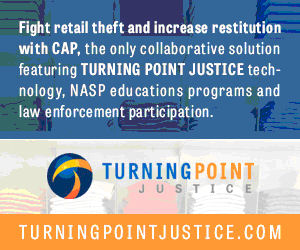 Power was restored in short order, just in time for some quirky vendor spotlight sessions in the sold-out exhibit hall. Attendees were back to learning in the afternoon with more breakout sessions facilitated by industry leaders including Bill Titus, Suni Shamapande and Silas Fisher from PricewaterhouseCoopers, LLP as well as Steve Livingston from Publix Super Markets and Ian Cummings from Delhaize America...just to name a few. Day two concluded with Kirby Ferguson discussing how to conceive creativity by using a "remix" born from other ideas and thoughts.

With all the sessions completed, it was time for attendees to blow off a little steam with the event everyone has been waiting for: the Peabody Rooftop concert featuring American Idol Season 10 semi-finalist Kendra Chantelle! Attendees took in incredible views of Memphis while jamming to the live music of STRETTA and throwing back a few cocktails.

Once again, the FMI AP conference delivered not only incredible professional value for many disciplines but also provided ample time for relationship building with industry peers and partner discussions with solution providers. Don't miss the FMI AP conference next year in Tucson, Arizona, March 14-17, 2016!



Today's Special Report is sponsored by Protection 1 and Turning Point Justice.