Wal-Mart Loss Prevention Agent Shot to Death
while apprehending Shoplifter
A 25-year-old Wal-Mart worker was shot and killed by a man police believe was trying to steal a shopping cart with three flat-screen Sony televisions Sunday night from a Wal-Mart on Lawrenceville Highway. Jay Ferguson, the Wal-Mart loss prevention officer killed, had been on the job seven months when he and another officer came across the suspected shoplifter leaving the store in Gwinnett County. 'As they tried to stop the person and bring him back into the store to detain him, a struggle ensued," Lilburn police Capt. Thomas Bardugon said. "The person did produce a handgun - had to be a handgun - and fired at least one shot that struck the victim." Ferguson was taken to a local hospital where he later died from his injuries. Georgia Bureau of Investigation officers helped collect evidence including a bullet shell casing and two-way security radio. Police released a photo from surveillance video of the suspected shoplifter overnight and said the man drove a red or dark red four-door sedan. ajc.com fox5atlanta.com facebook.com

Wal-Mart released this statement about the incident:

"We are deeply saddened by the senseless and tragic loss of our friend and colleague last night. Our heartfelt thoughts and prayers are with the Ferguson family at this difficult time. We will continue to support law enforcement in their ongoing investigation."



For Law Enforcement use only - Do not apprehend based on this BOLO


***HOMICIDE***
4004 Lawrenceville Hwy
Lilburn, GA 30047
Case #'s LP16001517
On 4/10/2016 at 2100hrs, Patrol responded to a PERSON SHOT call at Wal-Mart located at 4004 Lawrenceville Hwy Lilburn GA. Patrol arrived and located the victim who later expired. The victim who is employed by Wal-Mart was attempting to stop a black male that was attempting to shoplift three televisions. As the victim made contact with the suspect at the exit door, the suspect produced a .380 caliber pistol and fatally shot the victim.

The suspect is described as a dark skinned black male, medium build. Male suspect is between thirty to forty five years of age and has no facial hair and a bald head. Suspect is seen wearing a blue dress shirt and dark colored pants. The suspect entered the driver's seat of a burgundy passenger vehicle and drove away.

If you can provide information or can identify the subject below, please contact Inv. C. Belcher immediately. 404-516-0657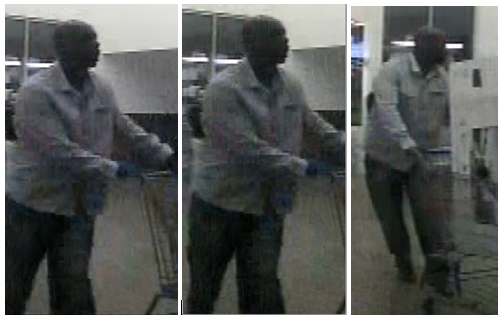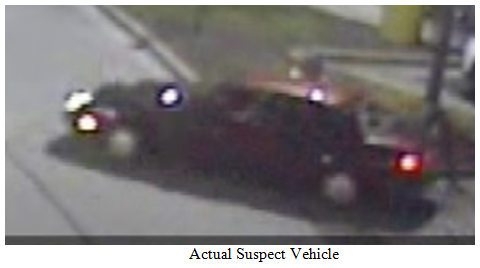 Inv. C.Belcher
Criminal Investigation Division
Lilburn Police Department
cbelcher@cityoflilburn.com
Phone 404-516-0657
Fax 770 923-6871

103 Retail Deaths So Far This Year

From the start of 2016 through March 31, the D&D Daily has reported a total of 103 deaths in retail throughout North America. This number includes publicly reported cases of retail violence including shootings, stabbings, suicide, accidents and other fatal occurrences occurring inside stores, malls or retail parking lots.