Agilence Announces Partnership with Sears Holdings

Mount Laurel, NJ, May 4, 2016 - Agilence Inc., the leading provider of SaaS-based data analytics solutions is proud to announce its newest partnership with Sears Holdings Corporation's Asset & Profit Protection unit. SHC APP will utilize the Retail 20/20 platform as its next generation analytics platform to enable the Company to identify fraud, process, and operational anomalies.

"We were looking for a solution that went beyond traditional asset protection / loss prevention solutions, one that could improve our analytical posture from day one," said VP & Chief Security Officer Scott Glenn.

"At Agilence we strive to build applications that provide actionable insights and prescriptive alerts, which free users to focus on solving problems and generating profits," said Russ Hawkins, President & CEO, Agilence, Inc. "We are very happy to add Sears Holdings Corporation to the Agilence community, and our team is looking forward to a productive long term partnership."



About Agilence, Inc.
Agilence (www.agilenceinc.com) is the industry leader in data analytics and reporting solutions for retail and food & beverage organizations. Agilence develops 20/20 Data Analytics, a family of highly flexible and powerful cloud-based reporting solutions. 20/20 provides organizations with a complete view of their business, empowering them to quickly identify and prevent loss, solve operational problems, and improve sales across the enterprise. Agilence, Inc. is headquartered in Mount Laurel, NJ. To learn more about Agilence, please email sales@agilenceinc.com or call 856-366-1200.



About Sears Holding Corporations
Sears Holdings Corporation (NASDAQ: SHLD) is a leading integrated retailer focused on seamlessly connecting the digital and physical shopping experiences to serve our members - wherever, whenever and however they want to shop. Sears Holdings is home to Shop Your Way, a social shopping platform offering members rewards for shopping at Sears and Kmart, as well as with other retail partners across categories important to them. The Company operates through its subsidiaries, including Sears, Roebuck and Co. and Kmart Corporation, with full-line and specialty retail stores across the United States. For more information, visit www.searsholdings.com.

---
NRF Names Grocery Executive to Head Loss Prevention Council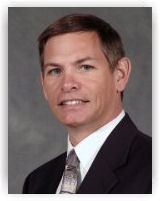 WASHINGTON, May 4, 2016 - The National Retail Federation today announced that Southeastern Grocers' Vice President of Asset Protection Dan Faketty has been named chairman of the NRF Loss Prevention Council. Faketty, who will serve a two-year term, succeeds Rosamaria Sostilio, senior vice president for Hudson's Bay Company.

"Dan's active role with the council and his superior leadership skills make him a natural choice as chairman," NRF Senior Vice President of Communities Vicki Cantrell said. "His decades of industry experience and active involvement with NRF and the LP Council will continue to bring first-class leadership to the council and our industry."

The council is the premier retail industry association for senior loss prevention executives and serves as the industry's primary voice on loss prevention. The council provides unique networking opportunities and educational programming, and collaborates with other NRF groups including the CIO Council and Shop.org to develop comprehensive research and connect members with industry peers.

"I am honored by the nomination to serve as chairman and take the responsibility very seriously," Southeastern Grocers Vice President Asset Protection Dan Faketty said. "Today's retail landscape presents many unique challenges and opportunities, but our best opportunity remains unchanged - to do everything we can to better protect our customers and the industry."

Based in Jacksonville, Fla., Southeastern Grocers is the parent company of the Winn-Dixie, Haveys and BI-LO supermarket chains, with 60,000 associates and 750 stores in seven states. Faketty has been with the company since 2005 and has worked in loss prevention in the retail industry since 1981. He has served in a number of leadership roles on the LP Council since joining in 2006 and is currently vice president.

The council is open to any NRF member retailer's loss prevention executive holding the company's top LP position. Members of the council collaborate with other NRF communities, government agencies and other commercial facilities to develop comprehensive research and connect with industry peers.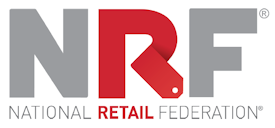 About NRF
NRF is the world's largest retail trade association, representing discount and department stores, home goods and specialty stores, Main Street merchants, grocers, wholesalers, chain restaurants and Internet retailers from the United States and more than 45 countries. Retail is the nation's largest private sector employer, supporting one in four U.S. jobs - 42 million working Americans. Contributing $2.6 trillion to annual GDP, retail is a daily barometer for the nation's economy. NRF's This is Retail campaign highlights the industry's opportunities for life-long careers, how retailers strengthen communities, and the critical role that retail plays in driving innovation. nrf.com