We Can't Expect Legislation in More States & at the Federal Level Without Your Involvement!

Capturing the Data is Your Responsibility
Help Make a Difference
Complete the NRF ORC Survey Today - We Need Your Help!
Ladies and Gentlemen, we're all aware of the magnitude of the impact that ORC is having on the entire retail industry. And everyone and every retailer is heavily involved and fighting to combat this industry epidemic - from the field-level investigators, to the senior executives managing the efforts and fighting for every resource they can get.

With 39 ORC Associations across America, these groups are bringing together the best and the brightest and for the first time in history have built public and private partnerships that number over 10,000 that never before existed. All focused on one common goal - Fighting the ORC gangs across America.

Even the academics are focused on the effort. From the Loss Prevention Research Council to Dr. Hollinger's National Retail Security Survey to even here at the Daily, where we're trying to make sure we capture all of the publicly reported cases and sharing the stories, the leaders, and events that help drive this effort. The whole industry is involved and now that it's been proven, for the first time in history, that external theft, i.e. ORC, is the leading cause for shrinkage, we now have the data that can make a difference.

The question now is can we, as an industry, use this data to get legislators in states and even at the federal level to pass laws that we so desperately need? We have an educational opportunity and task in front of us and the NRF ORC Survey is the best and strongest tool to use to do just that. We need data, we need your information and we need you to take the time to help the national effort.

If you are indeed committed to fighting the ORC epidemic, then show it today and complete the survey. As we need you to play your part in helping to fight what over 10,000 people are already fighting. We need the leaders to step up and report your ORC information - and it's anonymous. So there's no excuse not to. And at the end of the day, don't you really want to know exactly what your colleagues are experiencing?
So Get Involved and Make An Impact! Complete the ORC Survey Today

It may be this Survey that drives a few more States
and maybe even the Fed's to pass ORC laws.

You never know!






NRF's Organized Retail Crime (ORC) annual survey serves as an important benchmark for retailers to collectively measure the impact of ORC. NRF would love your participation in the 2015 ORC survey by August 3rd. Your responses will be completely anonymous. Take the survey here!

To learn more about NRF and the retail loss prevention community contact NRF Vice President of Loss Prevention Bob Moraca at moracar@nrf.com.


2014 ORC Survey Finds 88.2% of Retailers are Victims of ORC
A decade has passed since NRF first surveyed its community of loss prevention and security executives about the impact organized retail crime has on their company, and with the release of the 2014 survey, it's evident that the $30 billion a year problem still poses serious threats to retailers of all sizes throughout the country.
Last May the National Retail Federation released its 10th annual Organized Retail Crime Survey, which polled 76 senior retail loss prevention executives, eight in 10 (88.2%) retailers report that they have been a victim of ORC in the past year, down slightly from 93.5 percent last year. Although retail stores take most of the brunt of ORC activity, criminals are now finding ways to manipulate retailers' online operations. For the first time, NRF asked about the impact organized retail crime has on their online operations: and nearly half (48.3%) say their online operations are affected.

| | |
| --- | --- |
| ● | 31% of retailers have seen ORC activity decrease where state laws are present. |
| ● | 24 states currently have ORC laws on the books |
| ● | 6 in 10 retailers are impacted by criminal "fence" operations |
| ● | 42% have seen an increase in physical fencing activity in past 12 months |
| ● | 3 in 4 retailers report thieves returning stolen merchandise for store credit |
| ● | One-third of retailers were victims of cargo theft in the past year |
| ● | Los Angeles tops the list for most ORC activity in the U.S. nrf.com |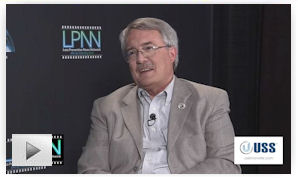 Dr. Richard Hollinger, criminology professor at the University of Florida and lead author of the National Retail Security Survey, sat down with LPNN at the Daily's "Live in Long Beach" at NRF Protect Broadcast in June for a candid discussion on the latest findings from the industry-benchmarking annual study on retail loss. According to the 2015 NRSS, inventory shrink averaged 1.38% of retail sales, or $44 billion - with shoplifting accounting for the largest portion of reported shrink, surpassing internal theft for the first time ever. Dr. Hollinger talks about the challenges of quantifying ORC, the emergence of data analytics, the possibility of body cameras on retail employees, and the surprising fact that many LP departments are reporting budget increases for the first time in years.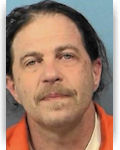 Organized Retail Crime numbers 'publicly reported' rising 149% in two years, as reported in the D&D Daily
Only having started reporting ORC in the Daily in 2012, our first year truly didn't reflect the extent of the problem. However, as we got better at refining our search criteria, along with help from our industry partners, the last two years reflect a more accurate picture of what's being reported publicly. As you can see in the chart below, we saw a 149% increase in dollars reported between 2013 and 2014. In our eyes, this was driven by three variables: First is the impact from new ORC laws around the country and how that translates into the media actually reporting on it. Second, the increased effort retailers have invested in the problem. And third, the growth of the ORC associations around the country and how that translates into everyone just getting better at identifying and prosecuting them and getting the various law enforcement agencies and judicial system involved.

While the numbers certainly don't reflect the $30 billion figure most reference when talking about ORC, one has to remember these numbers only reflect what's been "publicly" reported, and, as everyone knows, the retail industry isn't one that likes its security issues and problems reported publicly. So at the end of the day, can we multiply this by 10, or 20, or 30? That's up to you to make the call. The Daily's only here to report it. But leave it to say that we have proof it's growing and it's well over a $10B problem.

Total Cases

Cases with
Dollar Amount Reported

Total Suspects
Dollars
Reported
Average Dollar Amount Per Case
2013
893

508

3,149
$501,839,481
$987,873
2014
1195
756
3,161
$1,254,052,613
$1,656,608
Click here to see a further breakdown ORC statistics, as reported in the D&D Daily.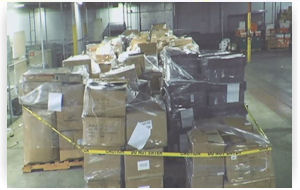 Today's Special Report is sponsored by Nedap.