Retail's First Responders

A Time When LP/AP Takes the Lead

Home Depot's Team Did During Katrina
Marvin Ellison, CEO of JC Penney and former EVP of Home Depot, said at a National Retail Federation Loss Prevention conference in front of 2,000+ attendees a few years back, that Hurricane Katrina is where Home Depot's Asset Protection team truly showed their leadership and courage. As they were the first ones out there helping associates and stores and leading the way in the recovery efforts.

With the entire company recognizing and applauding their effort, Marvin said, this is when Asset Protection made a huge impact and stood out from all the rest.

There'll be more stories just like this with this horrific storm and to all of you out there we say, you're the LP industry's heroes.

Hurricane Harvey Impact
Houston - The Nation's 4th Largest City in Chaos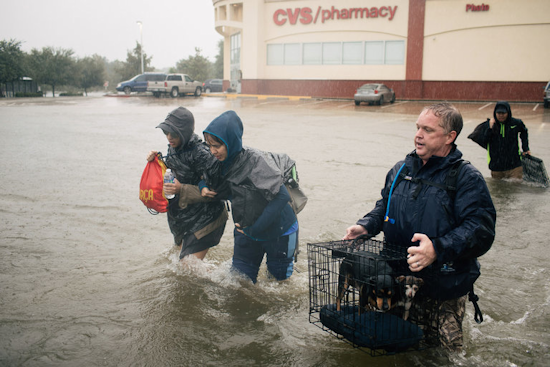 Houston Paralyzed; 6.6 Million Residents Face Days of Floods
What felt like an apocalyptic onslaught of pounding rains and rapidly rising floodwaters brought the nation's fourth-largest city to its knees on Sunday, as highways and residential streets turned to rivers, waist-high waters choked off access to homes and hospitals, and officials begged boat owners to pitch in with an enormous and frantic rescue operation.

"This event is unprecedented & all impacts are unknown & beyond anything experienced," the federal service said on Twitter on Sunday. "Follow orders from officials to ensure safety." nytimes.com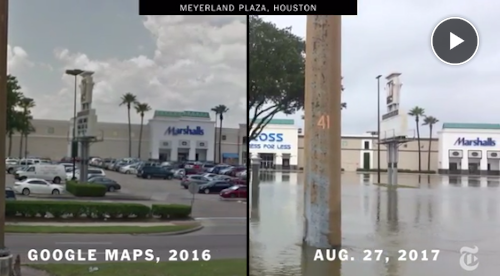 Planalytics' initial estimate - $1B in Lost Retail Sales
Lost Sales that WILL NOT be later made up
The weather event is expected to have a $1 billion economic impact in lost sales over the duration of an extended period. Planalytics estimated stores in Houston will be closed another five to seven days, and quite possibly longer.

Paula Rosenblum, a managing partner at retail research firm RSR, said the impact from Harvey will be huge. "Sales will obviously be down, since [retailers] are going to lose at least a week, if they're lucky. If stores have any physical damage, there will be prolonged closures. As soon as stores can reopen, expect an explosion of sales in grocery and home improvement stores. As soon as the waters recede and airports reopen, expect a huge influx of online sales.

Weather is one of the largest external variables impacting a consumer-focused business. No other outside variable shifts consumer buying behavior as frequently, directly, immediately, or meaningfully as the weather. Planalytics' Weatherization identifies, analyzes and applies weather intelligence to provide quantitative returns across an organization. Through inventory optimization alone, companies typically recapture 20-80 basis points of revenue by removing weather volatility from historical sales. amazonaws.com

First Responders Hear the Call to Houston
Harvey backtracking over devastated flooded areas again
The Latest: Houston fire officials respond to 5,500 calls
Fire Chief Samuel Pena said during a news conference Monday that hundreds of emergency responders from across Texas and beyond are coming to Houston to help with rescue operations

Police Chief Art Acevedo added that police officers from several states will augment Houston police efforts, particularly in light of concerns with looting. Acevedo said four people had been arrested for looting as of Monday morning.

Houston police Chief Art Acevedo says authorities have rescued 2,000 people from flooding in the city. Acevedo says the city has 185 critical rescue requests still pending as of Monday morning. He says the goal is to rescue those people by the end of the day. mysanantonio.com

Death toll reportedly reaches 5 as Harvey spawns massive flooding in Houston area
Tropical Storm Harvey hovered over Houston early Sunday and dumped 20 to 30 inches of rain on already saturated streets, killing at least five people and prompting evacuations of apartment complexes and dramatic rescues, according to the National Weather Service.

"It's catastrophic, unprecedented, epic -- whatever adjective you want to use," said Patrick Blood, a NWS meteorologist. "It's pretty horrible right now."

The 12 counties under a flash flood emergency are the counties of Harris, eastern Wharton, Austin, southeastern Grimes, southeastern Washington, Galveston, southwestern Montgomery, Fort Bend, northern Brazoria, Waller and central Matagorda.

Rainfall totals for the past 12 hours topped 20 inches. And the forecast for the next few days remains dire, with computer models showing continued rounds of thunderstorms spawned by Harvey. Blood said the Houston area can expect at least an additional 15 to 25 inches over the next few days. mysanantonio.com

Hurricane Harvey to Create 'Multiday Rainfall Disaster'
Stores Across the Region Will be Impacted For Weeks
Catastrophic flooding is expected in Texas as Tropical Storm Harvey slowly moves across the state, stalling over the southeast and producing a "multiday rainfall disaster" over the next five to six days, according to the National Hurricane Center.

Forecasters are expecting 15 to 30 inches of rain and isolated amounts as high as 40 inches, said Michael Brennan, the acting chief of the center's Hurricane Specialist Unit.
As the storm weakens, the rainfall threat will not change, Dr. Brennan said, and it can lead to flash flooding that occurs with little warning, as well as river flooding

A recent study by the American Meteorological Society showed that storm surges and rainfall were responsible for about 76 percent of the fatalities from Atlantic tropical cyclones in the United States from 1963 to 2012.

The extent of surge-related flooding depends on how high the tide is when the surge occurs. If peak surge happens during high tide, areas from Port Aransas to Sargent could see as much as 7 feet of water above ground. nytimes.com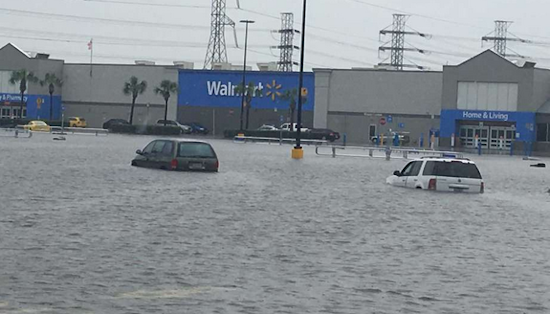 Damage From Hurricane Harvey Expected to Match Katrina
Texas Gov. Greg Abbott had warned that the monster system would be "a very major disaster," and the predictions drew fearful comparisons to Hurricane Katrina, one of the deadliest ever to strike the U.S. Fiercest hurricane to hit the U.S. in 13 years and the strongest to strike Texas since 1961's Hurricane Carla, the most powerful Texas hurricane on record. mysanantonio.com

Gas prices set to spike as Harvey pummels Houston
That's going to mean higher gas prices at the pump. U.S. gasoline futures were up 5% early Monday after spiking as much as 7% earlier. The storm forced the shutdown of at least 10 refineries in the Houston and Corpus Christi areas. cnn.com

U.S. Military Ask Drone Operators To Cease & Desist
According to Fox News, insurance companies and other unidentified operators were asked by the military to stop operating as it is interfering with recovery operations.

Houston Police Saving Lives and Battling Looters
Houston Police completed over 2000 Rescue Missions and believe they will conduct 200 to 300 addition missions this morning. Houston Police Chief Art Acevedo said Officers are focused on protecting the city from looters as floodwater recede. "We've already arrested a handful of looters. We've made it real clear to our community we're going to do whatever it takes to protect their homes and their businesses." Acevedo said, "And when people come from the outside to Houston, Texas, know we're going to be out in the city, we're not going to rest as a police department or law enforcement community until people restore their lives." abc13.com

Corpus Christi, TX: Mandatory Prison or Jail time for those Looting, Stealing, and Burglarizing during Harvey
On Saturday, Nueces County District Attorney Mark A. Gonzalez announced that his office will seek prison or jail time in each and every forthcoming case where the defendant stands charged with theft (looting), burglary, robbery, or any similar crime committed during Hurricane Harvey, vowing to "...do everything in my power to hold [them] accountable." Probation will neither be offered nor agreed to by Mr. Gonzalez's office in any of these cases. kztv10.com

Corpus Christi Police: Rumors of looting following Hurricane Harvey Untrue
Corpus Christi police are working to squash rumors of wholesale looting in the city following Hurricane Harvey's landfall this weekend. Police said they have arrested about half a dozen burglary suspects caught in the act while breaking into homes and businesses, many of those arrests made with the help of citizens who were watching out for their neighbors. However, Lt. John Hooper with the Corpus Christi Police Department said the rumors of looting urged panic among citizens, resulting in a number of calls to police. kiiitv.com

Odem curfew issued over looting concerns
Corpus Christi, TX Area
A curfew issued in Odem was said to be due to reports of looting, according to officials. Mayor Billy Huerta said that city police had responded to at least three separate calls from families reporting looters on their property. Officers responded to the calls but were not able to catch the suspects. Huerta said that's why officials have put a curfew in place. Starting at 9 p.m. until 6 a.m., residents are ordered to remain indoors. kristv.com

Governor Activates Entire Texas National Guard - 12,000

Dallas preps convention center for 'mega-shelter' for 5,000 evacuees

Much of Houston's Flood Damage Could Be Uninsured
---

What Retailer Employees & Executives Can Do

Hurricane Harvey: Helping Storm Victims from the Workplace


As the workweek begins today, many conversations are going to turn to the devastation that Hurricane Harvey caused this weekend in Houston, southeast Texas and coastal Louisiana.

Employees all over the country will be wondering how they can help the storm victims. Here are some ideas SHRM Online has compiled from reporting on previous storms and suggestions offered by organizations in Houston.

Big companies have already pledged millions

Companies turned to Fundly.com to help employees pool their money and to match donations.

Employee relief funds - where workers and their company can donate money to hurricane victims in their workplaces.

The American Red Cross has made it easy for individuals to donate small amounts that add up to big relief. Text REDCROSS to 90999 to give $10.

Feeding Texas is a network of the state's food banks.

Texas Diaper Bank

Storm Victims at Work

If you have employees who have lost homes, vehicles or other property in the storm, they may need time off to focus on family and personal situations. Schools may be closed and no childcare available. Consider offering alternate work arrangements, allowing unscheduled leave and leave without pay, and creating a leave donation program.

Invite your EAP provider to the workplace to talk with employees individually about their concerns.

For more information on dealing with the aftermath of the storm - including employee communications, pay questions and leave eligibility issues - turn to SHRM Online's Workplace Weather Disaster Resources page. shrm.org

Retail Fast Facts: 6.6 Million population in Houston metropolitan area
---

National Retail Federation Loss Prevention - Coordinating & Informing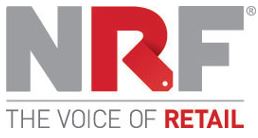 Generally speaking in national emergencies like Harvey, it is common for retail and other related businesses to think globally and act locally, coordination with local first responders to maintain "Situational Awareness" and manage specific local response plans is critical. We coordinated retail's global effort with Region 6 FEMA and the National Business Emergency Operations Center (NBEOC).

The National Retail Federation Loss Prevention team had been tracking the path of Hurricane Harvey some 48 hours prior to landfall and prescribing critical information on the storm to its retail members who may have retail outlets or other operations in its path. NRF has advised our members that the Federal Emergency Management Agency (FEMA) has opened the National Business Emergency Operations Center (NBEOC) and is coordinating situational awareness NBEOC Conference calls; available to our members to help proactively protect their customers, people, assets and brands.

For the latest information and public advisories, we recommend you go to The NATIONAL HURRICANE CENTER or Federal Emergency Management Agency.

Developing an "all hazards" emergency response plan is vital for any retailer and a specific plan is needed for hurricane-zone retailer. Disaster response has common elements, so the plan would be applicable to any number of events affecting the operations of a retailer. They involve communication and getting back in business, whether it is a hurricane, flood, tornado or wildfires. Pre-determined procedures for communications and notifications are at the heart of any emergency plan and should be agile enough to incorporate improvements as the emergency evolves from initial activation right through to a resilient recovery of business operations.

FEMA Press Release: Federal Assets Supporting State Response Efforts as Rain Continues to Deluge Area

Retailers' Emergency Response Centers News

Walmart Emergency Operations Center
Press Release Friday at 1:32 pm
Walmart Mobilized Emergency Support for South Texas for Hurricane Harvey
With close to 600 stores and Sam's Club locations throughout Texas, Walmart is supporting South Texas as the region is impacted by Hurricane Harvey. The Walmart Emergency Operations Center is in full activation. The Walmart EOC is the company's centralized platform for crisis coordination with store operations, logistics and several other teams dedicated to helping stores, clubs and customers during and after this storm.

The Walmart EOC is in constant communication with stores and clubs and is accelerating deliveries of bottled water, ready-to-eat foods, flashlights, batteries, fuel containers, and other emergency items to throughout South Texas to help meet customer demand as residents stock up on essential items.

As Walmart associates are focused on serving customers during this critical time, the company is focused on associates' safety and their needs. The company has programs in place to assist associates personally that may be impacted by the storm.

Walmart has a long history of supporting communities around the globe when impacted by disaster. In the last 10 years, Walmart and the Walmart Foundation have donated more than $60 million in cash and in-kind donations in response to disaster events, which includes the recent floods and tornadoes in Texas. businesswire.com


Walmart's Emergency Operations Center fully activated for Hurricane Sandy in Oct. 2012

Home Depot Activates Hurricane Command Center in Response to Harvey
FIRST TO OPEN, LAST TO CLOSE: HOME DEPOT'S HURRICANE HEADQUARTERS
As Hurricane Harvey makes landfall, The Home Depot is working around the clock to support coastal communities impacted by the storm.

On Saturday, The Home Depot activated its Disaster Response Command Center at its Store Support Center in Atlanta. There, the company's merchandising, operations and supply chain teams are working to continuously move truckloads of product to stores on the Texas coast.

Click here for updates on store closures and openings.

From Hurricane Preparedness Workshops to managing availability of emergency supplies, Home Depot works around the clock before, during and after a storm to keep our customers and associates safe.

Our stores are a vital part of community infrastructures during disasters. Our mission is to be the last store to close and the first to reopen, keeping in mind the safety of our associates and storm conditions.

A complex effort by the merchandising, supply chain and operations teams make that happen. Check out a behind-the-scenes look at how Home Depot takes action when a hurricane hits. homedepot.com

See Home Depot's online 'Before-During-After' community plan here

The Home Depot Foundation Commits $1 Million to Harvey Relief Efforts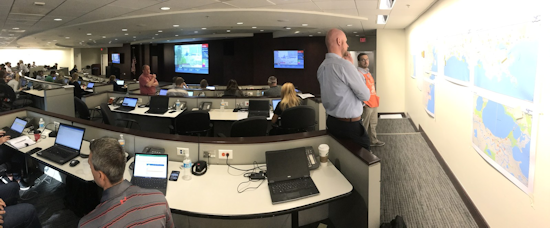 Lowe's Emergency Command Center in Wilkesboro, NC went into activation
Well before the storm made landfall, Lowe's Emergency Command Center in Wilkesboro, North Carolina went into activation. There are more than 90 Lowe's stores in communities that could potentially be affected by this storm. The company announced a $500,000 contribution to the American Red Cross disaster relief to help the Red Cross provide food, emergency shelter, relief supplies and comfort to those affected by disasters like Hurricane Harvey.

Lowe's has also activated its customer donation program and those who'd like to help can contribute to the Red Cross Disaster Relief in all 143 Lowe's stores in Texas or online at Lowes.com.

Lowe's Command Center was created in 1989 in the wake of Hurricane Hugo, which caused more than $7 billion worth of damage in the U.S. During significant weather events, Command Center employees in Wilkesboro and down the road at Lowe's headquarters in Mooresville essentially work around the clock to get critical supplies to stores.

"It allows us to be much more efficient and have a coordinated effort for storm preparedness and storm response," said Rick Neudorff, operations manager for Lowe's Emergency Command Center. He works with multiple weather service partners and local and federal emergency management officials to track and plan for impending storms.

By midday Saturday, Neudorff said, Lowe's had sent more than 500 truckloads of critical emergency supplies to areas in need.

During regular business operations, the coastal holding facility in Palmetto, Georgia, stages appliances that are shipped to 15 distribution centers nationwide, and then on to stores. However, when disaster strikes, Location Manager Cesar Guerrero and his 55 employees switch gears and work on getting relief supplies to impacted locations.

For hurricane recovery needs, please visit Lowes.com/Hurricane.

H‑E‑B mobilizes its Emergency Response Team & dispatches its Disaster Response
H‑E‑B Deploys Supplies And Essential Services To Victoria
In the wake of Hurricane Harvey, H‑E‑B is prepared to provide relief to storm‑torn communities. H‑E‑B has mobilized its Emergency Response Team and dispatched its Disaster Response Units (DRUs) and the H‑E‑B Mobile Kitchens to the H‑E‑B at 1505 E. Rio Grande in Victoria.

The convoy of more than 15 vehicles, which includes the DRUs, two H‑E‑B Mobile Kitchens, water and fuel tankers and H‑E‑B trailers, will deliver much‑needed relief supplies and services to the communities in the affected hurricane area. More than 100 H‑E‑B Partners (employees) have volunteered to accompany the convoy and assist affected residents. Supplies to be delivered include food, water, ice, dry goods and medicine.

H‑E‑B's DRUs are fully equipped with an H‑E‑B Pharmacy and mobile Business Services unit, which allows displaced residents to fill prescriptions, cash checks and pay bills, as well as provide access to an ATM. The H‑E‑B Mobile Kitchens, two 45‑foot‑long food preparation facilities that are each designed to serve up to 2,500 meals per hour, will set up and serve hot meals to first responders and storm victims. heb.com

H-E-B donates $100,000 to Red Cross and Salvation Army

Even before the massive hurricane struck Texas, companies were opening their purse strings to assist those in the deadly storm's path
● The Home Depot $300,000 to the American Red Cross
● Lowe's $500,000 to the American Red Cross Disaster Relief
● Pepsi Co $1,000,000 to the American Red Cross
● United Airlines $100,000 plus up to 3M Bonus miles to customers who contribute to relief organizations
● Western Union $30,000 plus matching donations
● Money Gram, fee free donations + donations to Red Cross and Children USA
● Caterpillar Foundation $300,000
● Exxon $500,000 to Red Cross
● Google $250,000 + matching employee donations up to $250,000
● Humana Foundation $250,000
● Walmart $1,000,000 to Red Cross, Salvation Army and Convoy of Hope mediapost.com

Target's Big City Emergency Managers Forum
Target is the sole retail sponsor of the Big City Emergency Manager's forum (BCEM), which is held bi-annually to provide directors of emergency management in the 15 largest cities an opportunity to explore and discuss the specific needs and challenges facing their communities.

Store Closures Lists
With Walmart having over 600 stores in southern Texas alone, hundreds of retail stores will be closed. Here's the links to the store closure lists:
Walmart Store Closure List
Home Depot Store Closure List
Target Store Closure List

Houston Retailers Close Due to Hurricane Harvey Flooding
Major grocers and retailers in the Houston area were forced to close most or all stores Sunday after Harvey slammed the city overnight.

● Supermarket chain H-E-B operated some Houston-area stores until 3 p.m. Its store at Braeswood and Chimney Rock, however, remained closed as Brays Bayou overflowed, forcing residents to escape in boats and helicopters. It also closed its Central Market store on Westheimer.
● Fiesta Mart, which has stores in several neighborhoods devastated by flooding, kept some locations open until 3 p.m. Sunday.
● Randalls managed to open three Houston locations and one in Cypress until early Sunday evening. Its other local store remained closed.

Other retailers weren't nearly as fortunate. Harvey inundated the city with record-setting intensity, destroying infrastructure, flooding homes and businesses, and forcing residents to flee by any means possible.

● Walmart, which mobilized its emergency response center Friday, kept most of its Houston-area stores closed amid flooding, power outages and road closures. The company sent nearly 800 truckloads of water and emergency supplies to Texas as the storm rolled inland, and it expects to send another 1,700 truckloads of water within the next week.
● Home Depot closed all of its Houston-area stores. So did Lowes and Target.
● All Kroger stores in the Houston area remained closed Sunday. Some might reopen Monday if conditions allow, the company said.
● Local malls shut down. The Galleria, in an area known to flood, posted an optimistic notice that it will open at 10 a.m. Tuesday.
● Even storefronts in drier neighborhoods such as the Heights flooded as water seeped under doors and pooled on side streets. High water destroyed some gas stations, restaurants and businesses in the most flooded areas. cpapractiveadvisor.com
---

IT Security Impact

Fake Online Donation Websites
Hackers take advantage of every opportunity to scam online consumers and pray on the weak and well intended by creating fake donation sites. Certainly we'll see the typical FBI and DHS warnings shortly.

As is the case with every major disaster in the world we will inevitably see a multitude of schemes all focused on the helping the impacted area and residents.

With a number of hackers focused on retailers headquartered in the impacted area as well, knowing their IT Security functions may be weak and vulnerable.

BEWARE: Tropical Storm Harvey victims targeted by online scam
A scam targeting victims of Tropical Storm Harvey posted on various social media sites has gone viral. kens5.com