Weeklong Protests, Violence, Terror, & Active Shooters Continue
Another Weekend of Terror
9 Wounded at Houston Shopping Center on Monday morning - Suspect shot, killed by Police
The Houston Police Department has responded to an active shooter situation in a shopping center that has left multiple people wounded, according to an alert published by the city. Police said the suspect was shot by officers responding to the scene.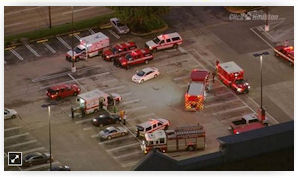 The Houston Fire Department confirmed to ABC News that the shooting began at 6:29 a.m. at a Petco store.

Local ABC affiliate KTRK reported that seven people were injured in the attack. Police said the individuals have been transported to area hospitals. That number now stands at nine wounded.

"At this time, the shooting scene is believed to be contained, but residents are asked to please avoid the area of Wesleyan St, between Westpark Drive and Bissonnet Street as it is still an active response and investigation scene," the alert read.
Read more in today's Daily. abcnew.go.com

Another Weekend - Another 'Lone Wolf'? - Another Macy's Store
20 year-old kills 5 in Macy's Cascade Mall in Washington State Friday Night
The first 911 call came in just before 7 p.m. on a busy Friday at the Cascade Mall: A man with a rifle was shooting at people in the Macy's department store.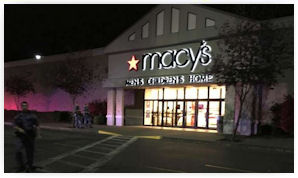 By the time police arrived moments later, the carnage at the Macy's makeup counter was complete. Four people were dead, and the shooter was gone, last seen walking toward Interstate 5. The fifth victim, a man, died in the early morning hours Saturday as police finished sweeping the 434,000-square-foot building.

As investigators tried to piece together information on Arcan Cetin, who was arrested Saturday evening after a nearly 24-hour manhunt, a picture emerged of a troubled young man. Court records show more than a half-dozen criminal cases in Island County alone since 2013.

The 20-year-old man had a string of run-ins with the law in recent years, including charges he assaulted his stepfather, and was described by a neighbor as so "creepy, rude and obnoxious" that she kept a Taser by her front door.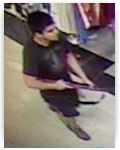 Cetin immigrated to the U.S. from Turkey and is a legal permanent resident, officials said.

As the surrounding area absorbed news of the arrest, critical questions remained, including the gunman's motive. The FBI said early Saturday that there was no indication the shooting was terrorism, but local authorities said later in the day that they were ruling nothing out.

On Sept. 17, a 20-year-old man stabbed 10 people at a Minnesota mall before being shot to death by an off-duty police officer in another Macy's store. Authorities said they are investigating the attack by Dahir Ahmed Adan as a possible act of terrorism.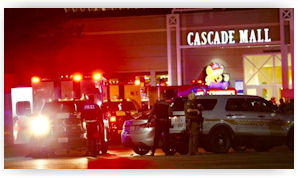 On Sunday, investigators searched Cetin's vehicle and the apartment complex and were seen carrying boxes from a rear, upstairs unit. The four-unit building was surrounded with yellow police tape. Detectives would not say what they found.

Cetin also appeared to have blogs on the site Tumblr that had not been updated in many months. They included seemingly random posts about serial killer Ted Bundy, a collection of selfies, the top-secret Area 51 Cold War test site and photos of Iranian Supreme Leader Ayatollah Khamenei and Islamic State group leader Abu Bakr al-Baghdadi. The two blogs linked back to each other and one of them linked to what appeared to be his Twitter page. chron.com

Suspect charged in Washington mall shooting
The lone suspect in the fatal shooting of five people in a Washington state mall has been charged with five counts of first degree murder, according to Skagit County jail records. Arcan Cetin, 20, was taken into custody Saturday night after a nearly 24-hour manhunt, authorities said. Four women and one man died in the shooting Friday night at a Macy's store at the Cascade Mall in Burlington, just north of Seattle. The victims' identities have not been released.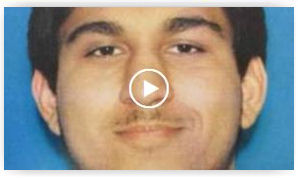 Authorities arrested Cetin as he walked down the street near his home in Oak Harbor, Washington. When officers confronted him, he did not run, said Lt. Mike Hawley of the Island County Sheriff's Office. Instead, he froze and complied, Hawley said. Cetin was not armed at the time of his arrest. "He said nothing," Hawley said. "Just kind of zombie-like." Cetin is scheduled to make a court appearance Monday.

State authorities said it's too early to rule out terrorism or any other motive because their investigation is in its preliminary stages. Before the suspect's arrest, an official with the FBI had told reporters there was "no evidence at this time" of a link to terrorism. cnn.com

Timeline of the Cascade Mall shooting response


Tampa, FL: Armed subject enters Tampa Ross store, found dead after shots fired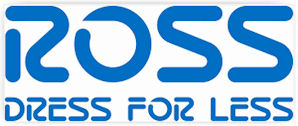 A male with a handgun walked into a Ross discount clothing store in north Tampa on Saturday night, shots were fired and he was found dead there by deputies, the Hillsborough County Sheriff's Office said. The incident occurred just before 9 p.m. at the Ross Dress for Less store, in the Carrollwood Commons shopping center. The subject entered the store, walked towards the front counter and then to the rear of the store, the Sheriff's Office said. Patrons and employees started evacuating. Employees heard gunshots and deputies later found the subject dead. He was not immediately identified. baynews9.com wfla.com

Card Declined Drive-Thru Male Customer
Shoots Kills Another Customer in Las Vegas, Sunday Morning
The man suspected of shooting and killing a person Sunday morning around 11:30 a.m. inside a southwest valley Starbucks earlier had his payment card declined at the coffee shop's drive-thru window.

The suspect, 34-year-old Pedro Jose Garcia, was booked Sunday on counts of murder, robbery, using a gun to commit a robbery and shooting a gun inside an occupied building.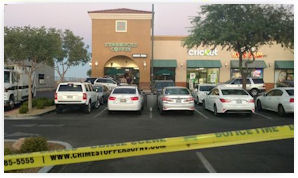 The suspect parked his vehicle behind Starbucks after his card was declined and went inside, where he got into an altercation with a man in his 40s. He then shot the man at least once in the chest, fired his gun in the air and pointed it at other customers, McGrath said. Twelve to 14 people were inside the Starbucks at the time of the shooting.

The suspect called into Metro's dispatch line a couple of times and offered a different description of the shooter, McGrath said. He later presented himself to officers as a witness, but police didn't buy his story and took him into custody at 11:37 a.m.

The suspect also told officers that there was a bomb in an unattended backpack, which prompted a precautionary evacuation of businesses in the strip mall and surrounding area while police checked the scene. No bomb was found, police said; they declared the scene safe at about 2:13 p.m.

The suspect has a history of violent crime. reviewjournal.com

Tennessee man kills two supervisors, himself after work meeting Friday
A man who killed his two supervisors at a manufacturing plant in eastern Tennessee before taking his own life did so after becoming upset during a meeting, authorities investigating the crime said on Friday.

TBI said in a statement that Swafford, who the bureau described as "a long-time employee of the plant," had a meeting with Zotter and Cooley during which he became upset.

Swafford abruptly left the meeting, and the building, before returning to the plant to find the two supervisors. Swafford shot both of them and continued to walk through the plant," TBI said in the statement. Some employees were able to warn others of an active shooter, and employees evacuated the building. When responding officers arrived, they found Swafford's body in a bathroom of the plant, deceased from an apparent self-inflicted gunshot wound." reuters.com

99 Cent Only - South El Monte, CA - Shooting kills one

Sherman Way Liquor - North Hollywood, CA - Clerk shot, killed


Curfew Lifted in Charlotte
Protesters, chants and riot police: Not a typical Panthers game day
It was a a Carolina Panthers game day like no other: Police in riot gear and uniformed National Guard members stood watch as protesters converged on Bank of America Stadium on the sixth day of protests over a fatal shooting by a Charlotte-Mecklenburg police officer.

Several dozen people chanted "Black Lives Matter" and "No justice, no peace," in front of the stadium an hour before kickoff of the Panthers' second home game of the season, against the Minnesota Vikings. Some carried signs bearing the name of Keith Lamont Scott, the man fatally shot by police in Charlotte on Tuesday. Police said one man, identified as Bruce Garmon, was arrested for carrying a concealed weapon near the stadium.

But the overall atmosphere calmed enough that city leaders lifted the midnight curfew that had been in place since Thursday. charlotteobserver.com

7 arrested at New Orleans protest seeking removal of Andrew Jackson monument
New Orleans: Hundreds protest Jackson, Confederate monuments
Hundreds of people turned out Saturday in New Orleans historic French Quarter to protest a statue of Andrew Jackson and Confederate monuments in the city.

New Orleans has been struggling with what to do with a number of Confederate-era monuments in the city.
The City Council voted last year to remove four of the monuments after heated public meetings but the effort has been stalled in the courts. A major hearing on their removal is slated for Wednesday. al.com washingtonpost.com

Walmart apologizes for refusing to make police officer's cake in Georgia
Walmart is apologizing for refusing to make a police officer's retirement cake last week after an employee told the cop's daughter that her "thin blue line" cake design might be considered racist.

The police officer's daughter, who has remained anonymous, told radio host Todd Starnes that she went to a Walmart in McDonough, Georgia on Thursday to ask for a cake with the American flag in black and white with a blue stripe added in.

But one of the employees at the bakery balked at the common police officer emblem, telling the woman "the design could be perceived as racist and nobody feels comfortable decorating the cake," she recounted to Starnes. When she asked for a simpler cake, with just one blue line on a chocolate background, the employee said she didn't "feel comfortable" with that design either.

The police officer's daughter eventually went to Kroger to have the cake made, according to Wilkes.
After the post went viral, the Walmart manager met with the daughter again to apologize, Wilkes wrote Saturday. The manager offered a gift card, additional items for the party and to make the cake that the daughter had requested.

But Wilkes said the gesture appeared to be a response to public pressure rather than true atonement.
A Walmart spokesperson said in a statement that the company regretted the incident, according to WTVM: "Our goal is to always take care of customers. But sometimes we misstep." charlotteobserver.com