Man Arrested for Murder of Walmart LP Agent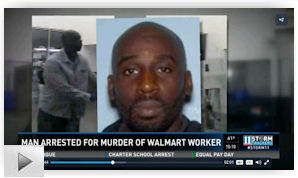 On April 12 at 1:30 p.m., Boaz Anthony Fordyce, 37, was arrested for the murder of JD Ferguson, the 25-year-old loss prevention officer killed at Walmart in Lilburn on April 10, 2016. Fordyce was arrested in unincorporated DeKalb County.

On April 10, a man was seen trying to leave the Lawrenceville Highway Walmart with three flat screen televisions for which he had not paid. Ferguson and another Walmart employee tried to detain the suspect as the suspect attempted to exit the store. A struggle ensued, and the suspect produced a pistol and fired at least one round that struck and killed Ferguson. The suspect then fled the scene.

Lilburn Police were able to identify the suspect as Fordyce through multiple tips from the public. These tips were then corroborated and further investigation lead to the issuance of warrants for the arrest of Fordyce. These warrants were signed and sealed at 1 a.m. on Tuesday, April 12.

To locate Fordyce, Lilburn investigators followed leads to the Doraville area of unincorporated DeKalb County, when they learned that Fordyce was in a business not far from them. The DeKalb County Police were contacted, met with the Lilburn investigators, and Fordyce was taken into custody without incident.

Fordyce is currently in the Gwinnett County Detention Center and is charged with one count of felony murder, one count of aggravated assault, and one count of felony theft by shoplifting.

Lilburn Police Chief Bruce Hedley wants to thank the hundreds of citizens who responded to the media's coverage of this story. Without this coverage and the tremendous number of tips that were provided to the investigators, this case would have been much more difficult to solve. cityoflilburn.com


Donations are currently being accepted to help the family of:

J.D. Ferguson.

Donate HERE

100% of your donations go directly to the family.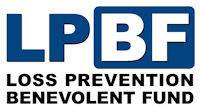 The Loss Prevention Benevolent Fund, administered by The Loss Prevention Foundation (LPF) is currently accepting donations for the family of J.D. Ferguson. Jaseramie Dion Ferguson, 25 was shot and later lost his life while trying to apprehend a suspected shoplifter. He leaves behind a wife and three children under the age of 3.

Unlike 'Go Fund Me' donations, 100% of the funds collected by LPBF, go to the family.

On behalf of the LP/AP community and the LP Benevolent Fund Committee, we would like to send our heartfelt thoughts and prayers to the Ferguson family at this difficult time.

Let's show the compassion and generosity of the loss prevention/asset protection community by conducting a successful fund raising campaign.