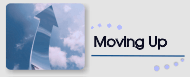 Steven Werner was named Director of Loss Prevention for A.C. Moore. Before joining with A.C. Moore, Steven spent almost four years at Delaware North Companies as a Loss Prevention/Corporate Security Manager. He has also held Loss Prevention Manager positions at HDS Retail North America, Home Depot, and Tops Appliance City. Congrats Steven!
International Council of Shopping Centers reports the 20 retailers they follow showed a 4.5% same store sales increase in December. Costco, Nordstrom and TJX Cos. were among the best performers. Target and Barnes & Noble had weaker results. (Source Associated Press)

JCPenney Is Predicted To Vanish In 2013 By People Who Are Truly Awful At Predictions JCPenney, Talbots and Pacific Sunwear are "Brands That Will Disappear in 2013," according to investment blog 24/7 Wall St. These prognosticators have a lousy history of guessing which retailers will disappear. For example, in 2011 and 2012, Sears, American Apparel, A&W Restaurants, RadioShack, Zales and Blockbuster were all supposed to vanish. They're all still around. Which brings us around to the real reason we're suspicious of these lists: How the heck can anyone make a retailer dead-pool list for 2013 and not include Best Buy and Barnes & Noble? (Source storefrontbacktalk.com)

"It was a tough holiday season for a lot of reasons, and I think that's going to continue into the first quarter," Colin McGranahan, an analyst at Sanford C. Bernstein & Co. in New York, said in a telephone interview yesterday. Most people are now looking at smaller paychecks after an increase in payroll taxes kicked in this month, and retailers face tough comparisons to the first part of last year, when consumers bought spring wardrobes early amidst warm weather. (Source bloomberg.com)

Unit growth for sellers in the U.S. up 40% on Amazon Marketplace for the holidays Amazon contends that 2012 was a record-breaking holiday season for businesses selling on its popular online Webstore platform but would not provide any actual sales figures. Amazon reports that more than two million third-party sellers worldwide experienced record holiday growth. (Source retailingtoday.com)

Microsoft retail stores will be opening en masse in 2013 and the company has announced the first six new locations for the year. Microsoft recently announced plans to open 75 Microsoft Stores over the next 36 months. Currently Microsoft operates 40 retail locations throughout the United States. The tech giant recently opened new retail stores in Canada and Puerto Rico and it plans to expand offerings in the United Kingdom and then throughout the rest of Europe. (Source inquisigtr.com)

Growing confidence in cloud security and it may be time for you to consider moving to it Take Len Peters, CIO at Yale University, who has undertaken a cost-benefit analysis of cloud-based services in comparison to on-premises software purchases, finding that not only are unit costs less for the kind of software-as-a-service (SaaS) he's most interested in, but that SaaS can also further the compliance and security goals the IT department has long espoused. (Source csoonline.com)

Diebold, Stanley Security Solutions and Protection 1—say they'll be focusing on the financial and banking vertical market in 2013 and said video surveillance would be a central component of their offerings. Why banking? For Diebold and Stanley, this vertical has been a focus for a long time. Lisa Ciappetta, Protection 1's senior director of marketing, said P1 is focusing on this sector because many regional and national banks "are ready to make the switch to a new provider who can offer them new technology along with better service." In addition to the high level of service this market needs, Protection 1 has technology that meets strict specifications of the banking market, Ciappetta said. "We have recently completed development work that allows instantaneous changes to user permissions and parameters of IP-enabled burglar alarm panels," she said. (Source securitysystemsnews.com)

Online Surveillance Network "Internet Eyes" a big hit for armchair crime fighting in the UK. Subscribers to "Internet Eyes" pay to watch video feeds from area stores, and then call the store if they see a crime being committed. Internet Eyes denies they are capitalizing on free labor; they do offer cash rewards and also hold the right to lock out a subscriber for a possible "bad stop." (Source news.com)

More on the Paris Apple store $1.3M heist New Year's Eve Police say the robbers were "well informed" and had carefully chosen the time and place of their heist. As police officers were busy keeping an eye on areas popular with New Year revelers, four armed and masked robbers forced their way into an Apple store in central Paris and made off with as much as $1.3 million worth of iPhones, iPads and other devices. The robbers entered through a service entrance into the store, which had closed for the day, using violence to intimidate store employees, said Agnes Thibault-Lecuivre, a spokeswoman for the Paris prosecutors office. They then "calmly" went through boxes full of Apple products in the basement storeroom, seeking out iPhones, iPads and laptops. "They knew exactly what they were taking," he said, noting that the robbery focused on the merchandise in the storeroom and left the devices on display inside the store untouched. They loaded the stolen goods, estimated to have a retail value of around one million euros ($1.3 million), into a Mercedes van parked nearby and sped off, he said. (Source cnn.com)

Bans on employer demands for personal passwords go into effect now in a number of states and now the Fed's are looking at legislation that will ban it. California, New Jersey, Maryland, Illinois, Delaware, and Michigan now prohibit employers from asking applicants and employees for passwords and other account information. And now we have "SNOPA", the Social Networking Online Protection Act in Congress. (Source threatpost.com)

Deputy opens fire on credit card thief at The Woodlands Mall in Texas. A sheriff's deputy opened fire on a man who rammed a security guard in a mall parking lot, detectives said. Taud Damonn Washington, 41, tried to use a stolen credit card at several stores yesterday, but it was refused at all of them. He finally gave up and went to his car, but mall security and deputies were already following him. Investigators used their cars to box Washington into a parking spot. A deputy went over to Washington's car and Washington refused to open his door, investigators said. Washington then backed the car into a mall security vehicle, before pulling forward toward the deputy. The deputy fired a shot into his windshield, investigators said. No one was wounded. (Source click2houston.com)

January is the month for reorganizations in the retail world - and two major retailers are planning just that. By the time March comes, some of the LP landscape will look different. It happens every year and 2012's "cautious optimism" was dead-on. As all the numbers aren't out yet it looks like it wasn't a banner year but we did get by. The problem with that is retailers have to deliver to the shareholders and that will drive some of the changes we have coming over the next two months.

Crane breaks removing the Christmas Tree from the top of Macy's at Lenox Mall. Lenox Square Mall security blocked off the parking lot and area mall entrances as the giant Christmas tree hung from the broken limb of the crane. One of the large ornaments fell onto an awning below, and a large pane of glass on the third floor was shattered. (Source ajc.com)
Early morning South Carolina CVS Robbery suspect arrested following a high speed chase. Matthews police have a man in custody accused of robbing a CVS early Thursday morning. Police said a man robbed the CVS on Pineville-Matthews Road around 1:30 a.m. The suspect was able to take cash and run out of the store. Authorities were able to track down the suspect along Sardis Road after he jumped out of his vehicle and tried to run. No one was hurt during the robbery. (Source wsoctv.com)
Rite Aid in Frankfort, Kentucky robbed twice in two weeks, ends with robber and associate injured. A Rite-Aid Associate walking to her car with a bank deposit bag was robbed in the parking lot of her store in Frankfort, Kentucky. As the robber was attempting to escape, he was struck by a truck, but was able to get up and continue his escape. The Associate was injured during the assault for the deposit bag. This same store was the victim of an armed robbery on Dec. 21 when two associates were forced to open the safe and then left zip tied. A $5000 reward led police to the suspects of the Dec 21 robbery. (Source lex18.com)

Houston area store smashed as thieves target an ATM. The store owner claims the ATM was stocked with approximately $4000 in cash, but the damage to the store front and merchandise is over $10,000. Two thieves used a large pick-up truck to smash out the store entrance and escaped with the ATM. (Source ksat.com)
No sign of forced entry in a Detroit area Radio Shack store burglary, store lost $33,000 in merchandise. When the manager responded to the store alarm he was greeted by the Oak Park Police who had found the building secured. Upon a walk through of the store, they found a security cage lock had been sawed off and $33,000 worth of inventory was missing. (Source dailytribune.com)

Video released from a Kay Jewelers strong-arm robbery in Coon Rapids, Minnesota. The suspect is being sought for the theft of a $16,000 engagement ring as well as for assaulting the Kay's salesperson. While showing the ring to the suspect, she had placed the ring on her finger, the suspect grabbed the ring and broke the salesperson's finger in the process. (Source kare11.com)
Door smashed, merchandise stolen from Pittsfield, Michigan Sprint store. Thieves smashed a glass door and stole an undisclosed amount of merchandise from the Sprint store at 4039 Carpenter Road in Pittsfield Township early Wednesday morning. Police were dispatched at 4:48 a.m. to Arbor Plaza for an alarm and discovered the front glass entrance door was smashed. (Source clickondetroit.com)

Jewelry thieves break into the wrong store in Australia, ending up inside a KFC. Smashing through a wall the two burglars must have lost direction ending up surprising the staff of a KFC restaurant in Beaudesert. Once the burglars realized their mistake, they turned to robbing the KFC staff of $2600 and escaped. The two suspects were later apprehended by Police. They had attempted the jewelry store break-in three times in the same day. (Source news.com)
Update: West Virginia trooper hit and run shoplifting suspect turned herself in. A woman accused of running over a West Virginia State Police trooper with her car has turned herself in to authorities. State police say that Jennifer Garretson of Charleston was charged with malicious wounding after she turned herself in Wednesday. State police say Sgt. Aaron Nichols remains in intensive care. Nichols was off duty when he attempted to stop a woman for shoplifting on Monday at a store in the St. Albans Mall. He chased the woman outside where she got into her car and backed into the officer while fleeing. (Source wtrf.com)
Walmart Shoplifter kicks off New Years Eve by smashing out a patrol car window. A Brooksville, Florida woman was not going peacefully after being stopped for shoplifting over $1000 worth of merchandise from Walmart. Once placed in the Brooksville Police car, she kicked out the passenger side window. (Source hernandotoday.com)

Six suspects arrested for possible serial ATM thefts in Detroit. Six men were taken into custody early this morning after running a van through the front of a CVS at 9 Mile in Detroit. Eye witnesses observed a white van smash through the front of the store stealing the ATM machine, which fell out of the van upon trying to escape. The thieves managed to get to the freeway but could not get away from police due to the damage the van had suffered during the break in. Police believe these individuals may be connected to multiple ATM thefts in the area. (Source freep.com)
December/Holiday Same Store Sales Results

Nordstrom December up 8.6%
TJX December up 6%
Ross Stores December up 6%
Gap up 5%
Macy's December up 4.1%
Kohl's December up 3.4%
Limited Brands December up 3%
The Bon Ton December up 2.4%
Hot Topic two-month holiday period up 2.2%
Canada's Hudson's Bay two month Holiday sales up 1.9%
The Buckle December up 1.0%
Target December "flat"
Zumiez December down 1%
Rite Aid December down 2.2%
Trans World Entertainment December down 3%
Canada's Reitmans December sales down 3.4%
Fred's December down 4.2%
Cato December down 7%
Barnes & Noble 9 week holiday sales down 8.2%

Quarterly Same Store Sales Results

Target 4Q down 0.4%
Bebe 2Q down 10.5% with total sales down 11.7%

Thought Challenge Review


By Stephen O'Keefe
Vice President, Operations
Retail Council of Canada

as published on July 13, 2012


We've all had those moments when we were trying to get a stakeholder excited about a shrinkage issue. And likely we've all fallen into the same argument with that reluctant stakeholder, and also let our emotions get the better of us...and they just don't see it the way we do. "The shrink rate is (e.g.,) 1.3%!!! ...don't you get it? We can't continue like this..."

The reality is, that stakeholder is hearing you like the infamous teacher's voice from Charlie Brown and they are doing the rough calculation, and accepting the risk, because it just doesn't seem like that big of a deal...and you walk away frustrated and feeling like you're on your own mumbling under your breath that they just don't get it.

So here's my thought...several years ago I walked into a colleague's office only to find on his wall, a map of the world with Canada at the bottom and Argentina at the top. Nothing was where it was supposed to be, it was all upside down. It wasn't right, but the caption on the top made me question if perhaps it was right, or at least to question who is right... "It's All just a matter of Perspective – we don't all see things the same way."

Who says north is the top? We live on a ball floating in space, of which there is no defined top and bottom. We look at a map with north on the top only because we have been conditioned to understand north to be up – so that we can all relate and see things the same way. That map made me think, and I am glad that I saw it because it changed my views on a lot of things.

Now back to the discussion on shrinkage. We are conditioned to speak to the shrink rate in terms of its relation to sales i.e. 1.3%. It's the industry standard for reporting shrinkage.

But you see, this argument took place at a retailer bringing in 3% net profit. Without shrinking, the profit would have been about 4% (factoring in the cost element)... so try inverting your map... and remove the emotion... "our shrink has taken 25% of our profitability away, is this fiscally responsible?"... try it – you might find a world of difference in the reaction of the reluctant stakeholder. Try to appeal to the way they think rather than assuming everyone sees things the same way.




Just a thought.

Director, Loss Prevention
REI
Kent, WA
REI
Global Director of LP
Nike, Inc.
Portland, OR
Nike, Inc.
Director, Loss Prevention
Lumber Liquidators
Toano, VA
Lumber Liquidators
Director, Security
Major League Soccer
New York, NY
Major League Soccer
Director - Loss Prevention
Vans
Cypress, CA
Vans
Mgr, Loss Prevention
Office Depot
Boca Raton, FL
Office Depot
Corporate LP Manager
Eddie Bauer
Seattle, WA
Eddie Bauer
Asset Protection Director
Macy's
Secaucus, NJ
Macy's
Dir LP Systems & Tech.
Sears
Hoffman Estates, IL
Sears Holdings Corp.
Dir of Loss Prevention
Confidential
Northern Midwest
Downing & Downing
AP Specialist
Winn-Dixie
Columbia, SC
Winn-Dixie
National Account Mgr
Confidential
Northeast
Downing & Downing
Mgr LP Operations
Confidential
New York, NY
Downing & Downing
Dir of Asset Protection
Confidential
New York, NY
Downing & Downing
Mgr LP Operations
Confidential
New York, NY
Downing & Downing
Mgr LP Systems
Confidential
New York, NY
Downing & Downing
Director of Loss Prevention
Confidential
Central Midwest
Downing & Downing
National Account Sales Mgr
Confidential
Chicago, IL
Downing & Downing

Be the first "Employer of the Month"
Ask Us How
District LP Mgr
Kmart
Paramus, NJ
Sears Holdings Corp.
District LP Mgr
Kmart
Fort Wayne, IN
Sears Holdings Corp.
District LP Mgr
Sears
Fresno, CA
Sears Holdings Corp.
Loss Prevention Mgr
Kmart
Pineville, NC
Sears Holdings Corp.
Loss Prevention Mgr
Kmart
Little Rock, AR
Sears Holdings Corp.
Loss Prevention Mgr
Kmart
Lexington, SC
Sears Holdings Corp.
Loss Prevention Mgr
Kmart
Spring Valley, CA
Sears Holdings Corp.
Loss Prevention Mgr
Kmart
Burbank, CA
Sears Holdings Corp.
Loss Prevention Mgr
Kmart
Nogales, AZ
Sears Holdings Corp.
Loss Prevention Mgr
Sears
Omaha, NE
Sears Holdings Corp.
Loss Prevention Mgr
Sears
El Cajon, CA
Sears Holdings Corp.
Loss Prevention Mgr
Sears
Newburgh, NY
Sears Holdings Corp.
Loss Prevention Mgr
Sears
Parkville, MD
Sears Holdings Corp.
Loss Prevention Mgr
Sears
Albany, GA
Sears Holdings Corp.
Loss Prevention Mgr
Sears
Tuscaloosa, AL
Sears Holdings Corp.
Loss Prevention Mgr
Sears
Midland, TX
Sears Holdings Corp.
Loss Prevention Mgr
Sears
Austin, TX
Sears Holdings Corp.
Loss Prevention Mgr
Sears
Modesto, CA
Sears Holdings Corp.
Loss Prevention Mgr
Sears
Savannah, GA
Sears Holdings Corp.
LP Mgr (In Training/Bench)
Sears
Fresno, CA
Sears Holdings Corp.
LP Mgr (In Training/Bench)
Kmart
Baltimore, MD
Sears Holdings Corp.
AP Department Mgr
Toys R Us
McDonough, GA
Toys R Us
Dept Mgr Store LP & Safety
Lowe's
Alexandria, LA
Lowe's
Dept Mgr Store LP & Safety
Lowe's
Bloomington, IL
Lowe's
Dept Mgr Store LP & Safety
Lowe's
Kingston, NY
Lowe's
Dept Mgr Store LP & Safety
Lowe's
College Station, TX
Lowe's
Loss Prevention Mgr
Lowe's
Edmonton, AB, Canada
Workopolis
Market AP Mgr
Walmart
Bakersfield, CA
Walmart
Market AP Mgr
Walmart
Rock Hill, SC
Walmart
LP District Mgr
Loehmann's
California
Monster
Loss Prevention Mgr
New Breed Logistics
Memphis, TN
New Breed Logistics
Regional LP Mgr
CVS Caremark
Orlando, FL
CVS Caremark
District LP Mgr
Ralphs Grocery Company
California
Kroger
Loss Prevention Mgr
Louis Vuitton
Houston, TX
Louis Vuitton
Loss Prevention Mgr
Louis Vuitton
New York, NY
Louis Vuitton
Loss Prevention Mgr
Louis Vuitton
Ontario, CA
Louis Vuitton