The D&D Daily Mobile Edition
January 6,

2015



The LP Industry's #1 News Source - Informing, Educating and Instilling a sense of community



Here are the 7 Executives 'Moving Up' as reported in the Daily in December
Blue Dot Safes named Ben Lockhart, CFI, CFE National Sales Director.
The Home Depot named Jamie Bourne Corporate ORC Manager.
Sam's Club promoted Rob Stark to Senior Director Strategy & Support - Asset Protection/Risk Mitigation.
Sears Holdings Corporation named Brian Broadus Senior Director, Food Safety & Home Services.
Shaw's Supermarkets promoted Brian MacVarish to Director of Risk Management and Food Safety.
Taco Bueno Restaurants named Ken Gladney, CFI Director of Security.
Walmart named Carlos Bacelis Director Asset Protection.

News Brief
Sponsored by WG Security Products, Inc.
Have you parked downtown recently? OneStopParking hit by Target & Home Depot hackers - with parking lots in all the major cities In the wake of Park N Fly's breach, who's still no taking reservations over the phone, hackers hit OneStopParking the week before Christmas. Last month, SP Plus - a Chicago-based parking facility provider - said payment systems at 17 parking garages in Chicago, Philadelphia and Seattle that were hacked to capture credit card data after thieves installed malware to access credit card data from a remote location. Card data stolen from those SP+ locations ended up for sale on a competing cybercrime store called Goodshop. krebsonsecurity.com

Safeway to Pay Nearly $10M for Improper Disposal of Hazardous Waste in Calif. - Dumpster Diving Inspections The lawsuit alleged the Pleasanton-based company failed to properly dispose of hazardous waste at more than 500 California facilities. Safeway Inc. has agreed to pay nearly $10 million in civil penalties to settle a environmental protection lawsuit filed in Oakland alleging that the grocery store chain failed to properly dispose of hazardous waste at more than 500 California facilities over seven years. "This investigation touched nearly every county in California, and today's results could not have been reached without the collaborative work of the many offices involved," Alameda County District Attorney Nancy O'Malley said in a statement. Prosecutors alleged that Safeway sent hazardous waste including medication, aerosol cans, flammable liquids, batteries, electronic devices and other toxic materials to landfills instead of properly disposing of them. The materials were either sold at Safeway stores or used for work within Safeway facilities, such as for cleaning. They were disposed after the materials were spilled, broken, contaminated, their containers or labels were damaged or they passed their sell-by date, according to the complaint. The violations came to the attention of district attorney's investigators and environmental regulators when they conducted inspections of Safeway trash receptacles in 2012 and 2013, according to Alameda County prosecutors. Today's settlement marks a victory for our state's environment as well as for the security and privacy of confidential patient information throughout California." patch.com

FBI, DHS study threats against movie theaters & news organizations covering "The Interview" incident - Do you have a store next to a movie theater? Last week, the FBI and DHS issued a joint intelligence bulletin to law enforcement agencies across the country urging them to remain vigilant, citing a series of threats against movie theaters that show "The Interview" and news organizations that continue to cover the incident between Sony Entertainment and Guardians of Peace, the hacking group allegedly backed by North Korea. The FBI bulletin notes that there is no "specific credible information" to indicate a "physical threat," and admits that hacking groups tend to exaggerate threat statements. A Tennessee man has since emerged saying he issued the threat against the news organizations and that he was just "messing around," but the FBI is trying to determine whether the threat to news organizations was indeed a hoax. homelandsecuritynewswire.com

New Congress Likely to Reconsider Cyberthreat Info-Sharing Bill - Here Comes ORC Associations Nationwide - Just Copy the LP Models Congress is likely to soon take up legislation to promote the sharing of cyberthreat information between business and the government in an effort to help foil breaches. President Obama also is putting pressure on Congress to enact laws to make cyberspace safer, especially legislation to encourage the sharing of cyberthreat information. Editor's Note: With our evolution of the ORC associations around the country it might be wise if they just copy what we're already doing. Because in essence that's exactly what they're talking about. LP leading the way for the IT Security world. It might even be wise for the senior LP executives to mention this to their current IT Security executives. After all we've proven that our model works and the only difference is that those criminals are online. govinfosecurity.com

Federal Mediator Steps Into West Coast Ports Dispute - It's costing retailers millions already Several retailers, including Ann Taylor, Ascena Retail Group, New York & Co. and Lululemon all recently cited an impact on earnings calls, some involving millions of dollars. A full shutdown of the ports could cost an estimated $2 billion a day over a five-day period. "Retailers welcome the news that negotiators have embraced mediation and we urge all sides to work hastily to reach an agreement that prevents a shutdown and restores the free flow of cargo through West Coast ports," said Sandy Kennedy, president of the Retail Industry Leaders Association. "The current slowdown has stranded cargo offshore, which harms consumers unable to find the products they seek, retailers that lose sales and ultimately the economy at-large." wwd.com

Teen-Apparel Chains Poised for Pain as Malls Lose Luster - The big question is, "how many malls are there going to be in five years?" The decline of the American mall is threatening to create more retail victims in 2015 as stores that count on enclosed shopping centers for foot traffic find they're increasingly isolated from consumers. The holiday season already saw two clothing chains -- Deb Shops and Delia's Inc. -- file for bankruptcy, with the latter retailer announcing plans to shut down entirely. Wet Seal Inc. and Body Central Corp., meanwhile, have warned investors that their ability to keep operating is uncertain as cash supplies dwindle. It's not just clothing merchants suffering either. RadioShack Corp., the almost-century-old electronics chain, has said its status as a going concern is in doubt. Cache Inc. and Bebe Stores Inc. have both posted two straight years of deficits, and Aeropostale lost $141.8 million in its most recent fiscal year. Most of the closings will be in malls. The teen-focused retailers known as the A's -- American Eagle Outfitters Inc., Aeropostale and Abercrombie & Fitch Co.- - are paring back their locations. In 2000, spending on clothing accounted for 5% of a typical U.S. household's budget. It's now about 2.8%. bloomberg.com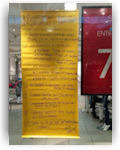 Fired Wet Seal employees publicly slam retailer from remaining storefronts Wet Seal, once one of the top retailers for American teens, is facing public backlash from recently-fired employees after closing stores around the country without advanced warning. The embittered trend apparently began at a Wet Seal in Seattle's Northgate Mall, where employees displayed in the store's front window the reasons they felt wronged by Wet Seal for the abrupt closure notice. Among the offenses itemized by former employees were dissolution of owed paid vacation and sick days, no transfer assistance and only providing a single day's notice of termination for seven employees with a combined 33 years on the job. The sign also features the hashtags #ForgetWetSeal and #BoycotWetSeal, which quickly took off on Twitter. upi.com

Coach to Acquire Stuart Weitzman in Deal Valued at $574M Coach Inc. the New York-based accessories maker, has agreed to acquire footwear business Stuart Weitzman Holdings LLC, also of New York, from private equity firm Sycamore Partners LLC for $530 million in cash, it said Tuesday morning. If Stuart Weitzman hits certain revenue targets over the next three years, Sycamore could receive an additional $44 million in payments. The deal will be financed with cash and alternative unspecified additional sources of financing and is expected to close in May. thestreet.com

Five Fraud Trends for 2015
The new year will bring more fraud than ever before, but also more tools to prevent it, according to three experts from the Association of Certified Fraud Examiners (ACFE). The experts at ACFE were asked for their top fraud predictions for 2015. They weighed in on digital currencies, information security and other issues that will help shape the effort to prevent and detect fraud in the new year: 1) Technology will increase the sophistication of fraud schemes. 2) But technology (such as data analytics) will also help catch tomorrow's frauds. 3) Improving information security will be a major priority. 4) Digital currencies will shake up fraud risks for retailers and consumers. 5) With protections for whistleblowers increasing, more people will step forward to report fraud. retailingtoday.com

Stamford, Conn., mall closes after woman commits suicide jumping to her death

Shoppers Drug Mart - Canada's #1 drug store chain - VP of LP & Internal Audit role may be open

Walgreens December same store front-end sales up 3.5% with pharmacy up 7.8%

Thieves Jackpot ATMs With 'Black Box' Attack

American Apparel Bolsters Harassment Rules After Firing Charney

Is it time for a National ORC Association?
With Cal-ORCA, Idaho's new effort and NYC's new effort there is now lots of talk about putting together a National ORC Association.



2015 ISCPO Conference to be held Sept. 8-9, 2015 in Dallas

Seeking guest speakers and topics related to Supply Chain Security
The International Supply Chain Protection Organization would like to announce the dates for 2015 ISCPO Conference. Mark your calendars for September 8th and 9th, 2015. The two day cargo theft summit will be addressing topics related to supply chain security, industry theft trends and investigations.

We are currently seeking recommendations for guest speakers and topics specific to Loss Prevention and Security in the supply chain. If you would like to make a recommendation or would like to speak on a specific industry topic, please contact us.

The conference will again provide a great venue to network with global industry peers, law enforcement, and select vendors. ISCPO members and other interested parties should consider attending. The conference will be held once again in Dallas, Texas at the Scottish Rite Children's Hospital Conference Center (http://www.tsrhc.org/).

Submit your topics and speaker recommendations to Byron Smith.
"U-Tip - The Two Minute Tip" - 'Lets Get Social'
Filming at the Live in NYC Event Next Monday!

Help your industry - Share Your Tips & Advice and maybe even some of your mistakes. No invitation needed! If you're in the LP Industry, stop on by and film a tip! Who knows who'll be impacted. After all it's all about helping the LP community grow one executive at a time. Booking times now at our upcoming Live in NYC at the NRF

Big Show Now. We've got over 10 now!
Jump in, get involved and help your industry grow!
Contact Mike to film your U-TIP. Everyone's invited & Everyone has a Tip!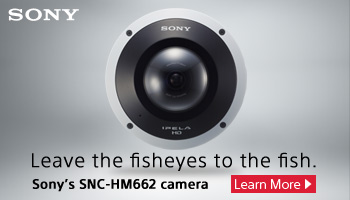 All the news - One place - One Source - One Time
The D&D Daily respects your time
& doesn't filter retail's reality
Report Your News!
(content subject to approval)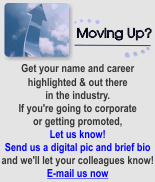 Loss Prevention News Network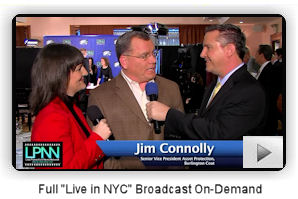 The Loss Prevention industry's first-ever live broadcast. With over 2,000 viewers and great Guests, Cast and Crew, the D&D Daily's "Live in NYC" event covered timely subjects and delivered valuable information for the LP viewers. MC'ed by two dynamic and absolutely energized industry executives, the event was a huge success and showed how the Daily continues to lead the way in "Educating, Informing & Instilling a Sense of Community" for the LP industry.

Visiting with LP Leaders of various Solution Providers, Retailers, Academia, and Trade Associations, the sessions covered a wide array of timely and critical subjects that can have an impact on your career and add value to your performance.



Joan Manson

Sponsored By:


Bass Security





Sponsored By:



Keith White & Michael Nelson

Sponsored By:


Dan Faketty and Professor Bob Hanson

Sponsored By:


The NRF's LP Legislative Committee, a National Update





Jeff Fulmer & Jon Gold


Sponsored By:


Preparing - Training - Responding to the Active Shooter





Rich Mellor


Sponsored By:

Cyber Security's Increasing Impact on Retail & the Role of Loss Prevention

Tom Litchford
Sponsored By:

Stan Welch, VP of LP, JCPenney



Sponsored By:



In case you missed it ...
Click here to view all the episodes from
"Live in Ft. Lauderdale at the NRF LP Show."

Solution Providers, have a video or commercial you want to publish? Contact us.


Stay Tuned for our New 2015 Get LP Social Column!

---

2014 LP Team Group Selfie Review

Showcasing each team in order!
Be on the lookout for our new Get LP Social 2015.

Your Team - Your Pride

REI's Asset Protection Team Kayaking in Seattle
"We are Agents of Change"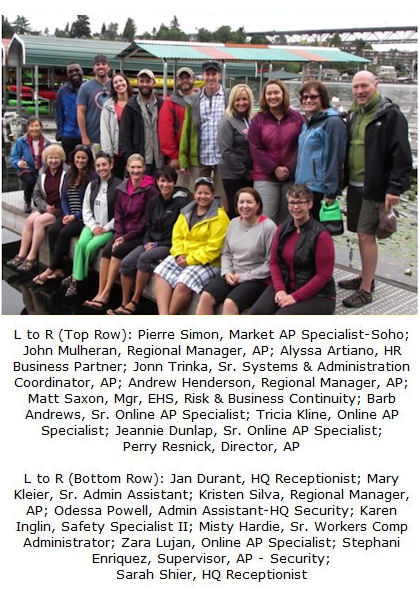 *Originally published on August 1, 2014
View all 2014 selfies here!

Three 2014 Group Selfie LP Teams to win Pizza Parties!
Drawing at our Live in NYC at the NRF Big Show, January 12th.
Make sure you're watching!

Big Data
Sponsored by Verint
Big Data to be Big Trend in C-Store Industry
Cloud computing, near field communication (NFC) and Bluetooth technologies, the Internet of Things and big data are the four hottest technological trends right now, revealed Pat Lewis, CEO of convenience store chain Oasis Stop 'N Go LLC. Of the four technologies, the hottest one for the future is big data. "Data-driven decisions are a buzzword now," Lewis said. "Big data allows for complex queries and instant feedback. It also links many powerful servers together at one time." In his presentation entitled "Future Trends in Technology and Fuel, and How They Will Impact Convenience Stores," Lewis said the convenience store industry is still lagging behind in technological adoption vs. other industries and there are multiple reasons why. "We have a bifurcated industry with a lot of single-store operators," he said. "There are also a lot of family-owned businesses where people don't want to change what has worked in the past." csnews.com

Supervalu opens data exchange portal - sharing POS data with suppliers Supervalu announced last month that it has launched SVInsights, a data exchange portal to enhance the working relationships between Supervalu and the manufacturer and broker community. The data exchange portal will house Supervalu retail banner point-of-sale data, provide data access to manufacturers and brokers and expand the strategic decision making process between Supervalu and its suppliers. Additionally, the company is working toward including data from independent stores supplied by Supervalu. This effort has identified and developed key point-of-sale reporting in alignment with the portal. Future enhancements will include advanced analytics. drugstorenews.com

5 Data Trends That Will Impact Supermarket Retailers in 2015

Using Big Data to Improve Store Sales

How Timberland used customer data to reboot its brand

e-commerce

Sponsored by The Zellman Group
Online retailer - Moonpig investigating potential security breach Personalised card retailer Moonpig has suspended its mobile apps as it investigates claims of a security flaw that could have put customers' personal details at risk for over a year. Online personalised cards retailer Moonpig has this week reacted to claims it put customers' personal details at risk due to a flaw in its website security. The company has announced on its website that shoppers' password and payment information "is and has always been safe", but independent developer Paul Price claimed in his blog that a lack of authentication on the website meant people could pose as other members, access their personal details and place orders in their stead. essentialretail.com

Over $5 million confirmed stolen in Bitstamp hack - That's 19,000 BTC (bitcoins) While the Bitstamp exchange is still offline, its team has shared some more details about the compromise they suffered recently. "On January 4th, some of Bitstamp's operational wallets were compromised, resulting in a loss of less than 19,000 BTC. Upon learning of the breach, we immediately notified all customers that they should no longer make deposits to previously issued bitcoin deposit addresses," they pointed out. net-security.org

First weekend of 15' - Highest Online Shopping Traffic of entire holiday season Traffic surpassed Black Friday weekend, Super Saturday weekend and the day after Christmas weekend. The successful weekend can be attributed to new seasonal promotions created by retailers and weather. The same shopping weekend in 2013, inclement weather plagued much of the country. This most likely contributed to the slight dip in online traffic, as consumers were less focused on online shopping. However, New Year's Day 2015 captured consumers' attention and shoppers took advantage of retail deals. fierceretail.com

Amazon's third-party sellers broke a record in 2014, selling more than 2 billion items worldwide

Survey: 40% of consumers have conducted mobile payments

"Fraud is not a person - it is a dynamic grouping of statistics that deviate from the norm."
Stuart B. Levine, CFI, CFCI
CEO, The Zellman Group & Zellman Fraudnet


ORC News
Sponsored by Security Resources
ORC duo hit Walmart store for 15 hand-held game players - sold at pawn shop in Crossville, Tenn. Surveillance tapes show two Crossville area men of going into the store and stealing 15 game players on Nov. 29, with one of the suspects on the same day pawning four of the stolen devices at a Crossville pawn shop. One of the suspects - who is jailed on unrelated charges - denied stealing the game players and pointed the finger at a second suspect, who admitted stealing only 11 of the players. Surveillance tapes implicated the first suspect in the theft of four of the items. crossville-chronicle.com

Walnut Creek, CA Police search for 3 suspects in high-end theft at Neiman Marcus Walnut Creek police have turned to social media to track down a trio of thieves. Police released photos on Facebook showing two people wanted for a grab and run at Neiman Marcus on New Year's Eve. Investigators are also looking for a third thief. They got away in a white car. Police say a short pursuit followed, but high-speeds made it too dangerous to continue. abc7news.com
Unknown subjects stole about $5K from the registers at a Orangeburg Co, SC Walmart Four unknown people stole an estimated $5,000 from one of the checkout registers at Orangeburg's Walmart Friday night. The individuals - two males and two females - were in the store "seemly shopping" about 9 p.m., according to an OCSO incident report. The store's security video shows two females at register No. 6 paying for items and one of the male subjects walk behind them and appear to pull a key from his pocket, all the while using an air filter he purchased to shield his hand as he opened the cash register on lane No. 5. The man then "retrieved the large bills from the register," concealing the money and exiting the store, the report states. thetandd.com

Surveillance photos released of Great Falls, MT Shopko robbery suspect The Great Falls Police Department has released photos from surveillance video of the person suspected of stealing a vacuum cleaner from Shopko in Great Falls, and then reportedly pulled a knife when an employee tried to stop him. The Great Falls Police Department says the incident happened just before 10:30 a.m. on Sunday. The man walked out of the store on the Northwest Bypass carrying a large vacuum in a box over his shoulder when the loss-prevention employee confronted him outside in the parking lot. The man then pulled a knife on the employee and chased him around the parking lot; the employee got away and went back inside the store, and the man then got into a car and drove off. The employee was not injured. krtv.com
Shoplifting trend in St Louis area uses children as decoys A woman pushing a stroller in a shopping mall is not an uncommon sight, but in a recent incident, a woman used her baby and stroller to distract from her shoplifting. Des Peres Police arrested the mother after she made a Facebook post featuring pictures of the items she allegedly stole with her child at her side. Detective Trent Koppel of the Des Peres Police Department showed News 4's Jasmine Huda surveillance video of a shoplifting incident, which is part of a trend of using children in shoplifting attempts. "The child is there, looking around bored," Det. Koppel said of a little girl accompanying three women who police said were shoplifting. When asked how old the child was, Det. Koppel said he believed she was only 3-years-old. The presence of the girl serves as a distraction so security personnel will watch the child instead of the adults. In numerous similar cases, parents have concealed items on themselves, in a stroller, or even on a child. "You have the parent who goes one up, above and beyond, and has the child do the stealing," said Det. Koppel. "Thinking if they prompt the child to do the theft, then they won't be the adult responsible for that child." In reality, the adults are held responsible for the shoplifting. In a recent case at the West County Macy's store, 23-year-old Dwight Sanford was charged with felony stealing after allegedly hiding clothing and other items in a stroller that held two infants. kmov.com

St Louis Woman, part of a Lowe's shoplifting ring, pleads guilty A St. Louis woman has pleaded guilty and was sentenced to two years of probation in one of several cases of theft of merchandise from St. Louis regional Lowe's home improvement stores. Regina M. Anderson, 23, of St. Louis pleaded guilty to entering the Lowe's store in Alton on Nov. 12 and walking out with merchandise. The Alton location was one of several where four women entered Lowe's stores and walked out with about $3,000 in "high end" merchandise. Anderson allegedly entered the Alton store and the Granite City store with the intent to commit a theft. She was charged with two counts of burglary on Nov. 14 and has been held in the Madison County Jail since. She was sentenced to the nearly 60 days she spent in custody since the four women were caught leaving the Alton store with bags of merchandise, but she will get credit for time served. Her bail was set at $50,000. Police had worked with Lowe's security officers after they received a tip that a ring of women who allegedly had stolen about $3,000 in merchandise from each of several St. Louis-area Lowe's stores was returning to shoplift again in Alton. Police arrested Anderson and three other women after they left the Alton store allegedly carrying bags of power tools and electronics they did not purchase. thetelegraph.com

Drug habit fuels shoplifting ring in Richmond and around Macomb County A shoplifting ring has targeted Richmond stores for more than two years, according to a detective with the Richmond Police Department. Thieves steal easily marketable goods to fuel drug addictions, particularly heroin addiction, the detective said. "What we have seen -- and what our counterparts in Chesterfield and at the Macomb County Sheriff's Department have seen -- is a loose ring of individuals shoplifting certain high-priced items like Enfamil baby formula, Red Bull and Crest White Strips, and then either taking these directly to the drug house and trading them for drugs or selling them back-door to another store for cash to buy drugs," said Det. Julia Frantz. Richmond police officers have been handling these cases of retail fraud "for at least the last two years," she said. Frantz said jurisdictions across Macomb County are experiencing the cases, but stores in Warren, Chesterfield, St. Clair Shores and Port Huron have been particularly impacted. macombdaily.com

Shoplifter swipes $2K in 'BLING' from Victoria's Secret in Chesapeake, VA Chesapeake police say a woman shoplifted thousands of dollars worth of merchandise from Victoria's Secret last month. On December 9, surveillance cameras at the Victoria's Secret store in the 1400 block of Greenbrier Parkway captured a woman taking a large amount of clothing without paying for it. Many of the articles of clothing had the word "BLING" on them, according to Kelly O'Sullivan with the Chesapeake Police Department. The stolen merchandise totaled about $2,000, making the crime grand larceny, O'Sullivan said. wavy.com

14 phones worth $13,600 stolen from Walmart by two suspects in St. Charles, LA
Do you have an ORC case to share?
Share your ORC news and help the industry grow

Retail Crime News

Sponsored by NuTech National
Knox County Sherriff's Office task force makes record number of arrests & dollar recoveries over holidays KCSO's Safe Holiday Task Force made 372 arrests between Nov. 24 and Dec. 29, according to the Sheriff's Office. The team was credited with 342 arrests during the same time period in 2013. While the majority of the 2014 arrests were for shoplifting, they also included 35 felony theft charges, 12 DUI arrests and two fugitive captures. The annual operation also recovered a record amount of stolen merchandise, totaling $65,614 worth of goods, and located two stolen vehicles. About $50,000 worth of stolen items were recovered in 2013. The task force was formed four years ago as a cooperative effort among KCSO, loss prevention officers and prosecutors to target retail thefts. knoxnews.com

Seminole County Sheriff's Office (SCSO) arrested 31 subjects in coordinated holiday safety operations to stop retail theft During the commercial operations, deputies patrolled retail establishments and plain-clothes investigators embedded themselves inside stores. Working in conjunction with merchants and loss prevention teams, deputies arrested shoplifters as they left stores with stolen items. The operations resulted in 12 arrests for theft, hundreds of dollars of merchandise recovered, and a number of drug possession charges. mysanfordherald.com

More NYC cops shot - Two plainclothes NYPD officers shot in Bronx responding to grocery store armed robbery Officer Andrew Dossi, 30, was shot in the arm and back while Officer Aliro Pellerano, 38, was shot in the arm and abdomen at about 10:30 p.m. Monday after responding to a robbery at a deli in Fordham Heights, police sources said. Both went to St. Barnabas Hospital, where they are expected to recover. One suspect ran inside the restaurant and opened fire on police through the door, Bratton said. The cops returned fire, hitting the suspect once in the back. nydailynews.com

Man beats Dallas officer who asked him to leave wireless store after being denied cash transaction Police say Davidson tried to pay for three cellphones in cash Sunday at the wireless store in the 13700 block of Dallas Parkway. The cashier declined and asked Davidson to leave, making him upset, according to an arrest warrant affidavit. The officer, who was working off-duty security at the store, walked over to Davidson and grabbed him by the arm to get him to leave, police said. Police said the officer escorted Davidson out, pushed him out the doors and told him he was no longer welcome in the store. Police said that is when Davidson turned around and clocked the officer "at least three times." Davidson is listed at 5-foot-10 and 225 pounds. After throwing the punches, Davidson grabbed the cop's uniform and pulled him outside, police said. The two tried to take each other down; Davidson succeeded. The officer managed to sit up and use his Taser on Davidson, but only one prong made contact, and didn't appear to have an effect, according to the affidavit. The officer then took Davidson down, straddled him and used his stun gun repeatedly on Davidson's back. Davidson was taken to Medical City Dallas Hospital. The officer went home, and then was taken to an Arlington hospital after showing brain injury symptoms. dallasnews.com

Shot fired during robbery attempt at Toys R Us in Port Richmond, PA Philadelphia Police say a gunshot was fired during a robbery attempt at a toy store in Port Richmond. It happened before 6:30 a.m. Monday at the Toys R Us store on East Ontario Street near Aramingo Avenue. Investigators say an armed would-be robber surprised employees as they were preparing to open the store. They refused to let him inside, so he fired the gunshot and took off. No one was hurt. Police are reviewing surveillance video as they work to track down the suspect. 6abc.com
Man holds gun to security officer's head, breaks into pharmacy in Leatherwood, KY The first call to police was just to be safe. "The initial call came in as an alarm at the Leatherwood Blackey Clinic," said Kentucky State Police trooper Jody Sims. But the second was much more serious. "The security guard advised that an intruder had gained entry into the clinic and held him at gunpoint," added Sims. Then he got into the pharmacy and stole prescription pills. wkyt.com

Belk Employee Faces Felony Charge for Obtaining Property by False Pretense 45-year-old Kristy Moore Davis of Pine Ridge Court in Hickory was arrested by Hickory Police just before four o'clock yesterday (January 5) afternoon on one felony count of obtaining property by false pretense. She was arrested as a Loss Prevention Officer at the Belk store in Hickory's Valley Hills Mall performed a security check on an employee, in keeping with store policy. Loss Prevention learned that the employee, Kristy Davis, had applied fraudulent discounts to merchandise purchased from the store. The merchandise was mainly clothing. An inventory showed similar fraudulent discounts in December and January. Property loss was estimated at $2,000. whky.com

Walmart Employee in St. Paul, MN Charged With Stealing $1,377 In 13 Days On her 13th day of employment at the West St. Paul Walmart, police say a woman was fired and accused of stealing almost $1,400 in cash and gift cards. When Ciera Lakay Fulford was confronted by store management with video evidence of her theft, she handed over a $100 bill hidden in her pants and a $50 bill and $100 gift card stashed in her shirt, according to a criminal complaint filed on her 19th birthday. When she was booked into jail and forced to change clothes, police found ten $20 bills concealed on her body. Fulford is charged with one count of felony theft for taking a total of $1,377.32 in cash and gift cards. cbslocal.com

Palm Desert, CA shop owners join forces online to fight crime Palm Desert police encourage merchants and residents to sign up for Nextdoor. It's a private social network that opens the door for questions, recommendations, safety and crime alerts for and from people in your area. It's free. You can sign up on your computer at nextdoor.com or download the app on your smart phone. It also gives daily alerts from police of crime happening within a 5-mile radius of you and keeps everyone in the loop. kesq.com

Guilty plea entered in $1,700 Princeton, MN Walmart theft A 28-year-old Ogema woman has pleaded guilty in Mille Lacs County District Court to stealing two shopping carts full of merchandise from the Walmart store in Princeton. Princeton police officers were called to the retailer at about 9:50 p.m. on Nov. 20, 2014 on a report that two females exited the store with the shopping carts that contained merchandise they did not pay for. Officers and Walmart personnel later determined that 189 items valued at $1,725.09 were taken from the store. hometownsource.com

Theft of $900,00 in quarters adds up to jail, probation Between 2009 and 2014, a former Mount Kisco, NY parking officer pocketed between $190 and $600 weekly - in quarters - from parking meters. Jeffrey Daday, 36, of 15 Sun Valley Drive, North Salem, was sentenced Monday to five years probation including time in the county jail for the theft. He has paid back $90,893.72, according to the office of Westchester District Attorney Janet DiFiore. Daday pleaded guilty in Westchester County Court in White Plains to felony counts of second-degree grand larceny and first-degree offering a false instrument for filing. lohud.com

Suspected arson device found in Boardman, OH Walgreen store

Three arrested in strong arm robbery attempt at Walmart in Danville, KY

Colorado woman gets a five-year prison sentence after her third felony

Utah Woman charged with theft, drugs after round 3 of shoplifting spree

Sarasota Sheriff's Deputies say items stolen from a Goodwill store have been returned

Kay Jewelers in the Cleveland Mall, Shelby NC hit by 3 men and 2 women who removed the seal from the showcase and were able to lift the glass on 2 cases; total items stolen valued at nearly $12,000

Jared Vault, Monroe Premium Outlets, Monroe, Ohio the victim of a Distraction Theft, merchandise valued at $699.00

Kay Jewelers in the Crabtree Valley Mall, Raleigh, NC 2 men pulled a Grab and Run of 2 gold chains, total value of $4598.00


Robberies and Burglaries
● CVS - Hubbard, OH - Theft
● Dollar General - Horry Co, SC - Armed Robbery
● E-Z - Kansas City, MO - Burglary
● Family Dollar - New Orleans, LA - Burglary
● Grand Strand Gold - Horry Co, SC - Armed Robbery
● Kroger - Augusta, GA - Armed Robbery
● Mapco - Etowah Co, AL - Armed Robbery
● Medicine Hat Pharmacy- Medicine Hat, AB, CN - Armed Robbery
● Square One - Tilden, Twp, PA - Robbery
● Subway - San Diego - Armed Robbery
● TIK Guns & Ammo - Barboursville, WV - Burglary
● Tobacco Junction - Temple, TX - Burglary
● T-Mobile - Lawrence, IN - Armed Robbery
● US Cellular - Altus, OK - Burglary


Vendor Spotlight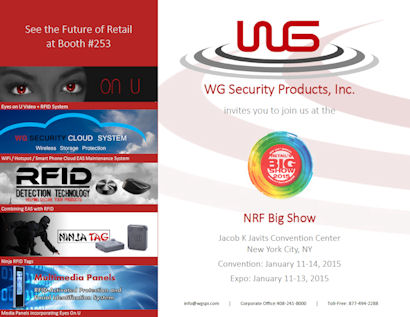 Featured Job Listings
Sponsored by NuTech National
Feature Your Job Here For 30 Days -
70% Aren't On the Boards
Director of Corp. LP
Bed Bath & Beyond
Union, NJ
Bed Bath & Beyond
Director LP
Sephora
San Francisco, CA
LinkedIn
VP of Sales
Checkview
Chanhassen, MN
Checkview
Sr. Director, Field LP
Ross Stores
Dublin, CA
Ross Stores
Director Market LP
Walgreens
Phoenix, AZ
Walgreens
Market AP Specialist
REI
Portland, OR
REI
National Account Executive
Checkview
Northeast Region
Checkview
National Account Executive
Checkview
United States
Checkview
Corporate Investigator
Confidential
San Francisco Bay, CA
Confidential
National Account Manager
Vector Security, Inc
TBD
Vector Security, Inc
National Account Mgr
Confidential
Northeast
Downing & Downing

Limited Time Only - Post Your Multi-Unit LP jobs for FREE - Learn More Here

Daily Job Alerts


Appearing One Day Only
View our Internet Jobs Archives here
Area AP Manager
Big Lots
San Antonio, TX
Big Lots
AP Mgr 2-PCI
Cabela's
Richfield, WI
Cabela's
Dept Mgr LP & Safety
Lowe's
Orange, CT
Lowe's
Dept Mgr LP & Safety
Lowe's
Mesquite, TX
Lowe's
LP Manager
Price Chopper
Connecticut
Price Chopper
AP Manager in Training
Walmart
Springfield, IL
Wal-Mart
AP Manager in Training
Walmart
Centerville, IA
Wal-Mart
AP Manager
Sam's Club
Waco, TX
Wal-Mart
AP Manager
Sam's Club
Midwest City, OK
Wal-Mart
LP Manager Hrly
Kmart
Queensbury, NY
Sears Holdings Corp
LP Manager
Sears
Cincinnati, OH
Sears Holdings Corp
LP Manager
Sears
Houston, TX
Sears Holdings Corp
LP Manager
Sears
Valley Stream, NY
Sears Holdings Corp
LP Manager Hrly
Kmart
Greenville, NC
Sears Holdings Corp
LP Manager Hrly
Kmart
Sidney, NY
Sears Holdings Corp
LP Manager Hrly
Kmart
Rutland, VT
Sears Holdings Corp
LP Manager Hrly
Kmart
New Castle, PA
Sears Holdings Corp
AP Team Leader
Target
Owasso, OK
Target
AP Team Leader
Target
The Villages, FL
Target
ETL Assets Protection
Target
Salem, NH
Target


Home of the Industry's Original
On the Move

Roy Cox was named Asset Protection Team Leader for Target.
Pat Moran was named East Region Sort Centers Loss Prevention Manager for Amazon.
Post Your New Job or Promotion!
See all the Industry Movement


Your Career
Sponsor this section of the Daily
Working too Hard Makes Leading More Difficult Many of the behaviors that initially propel high-achievers up the ladder of success are also the same ones that prevent them from reaching the very top. Habits like the need to win could be holding you back. Here are some ideas to help adapt your habits so you can lead better. Find something new to replace the bad habit

For Leaders, Looking Healthy Matters More Than Looking Smart While you're trying to think of your resolution for this new year, consider this. New evidence suggests that healthy-looking people are perceived as better leaders, even over intelligent-looking people. Here's the reasons why you should get healthy

Why You Should Say Thank You More Often The holidays are a good way for us to give thanks for what we have, but expressing gratitude doesn't have to happen only one day a year. According to a recent study, expressing gratitude could encourage people to help you in return. Here's why saying these two little words could help you in the long run. When you give, you receive

How to Become an Inspirational Leader
To be a good leader, you need to think on your feet, but to be a great leader you need more than just smarts, you need emotional intelligence. Great leaders are able to pick up on social cues and read body language. Read this infographic to help develop your leadership style. Learn about yourself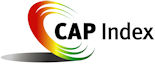 Tip of the Day
Sponsored by Vector Security
Sometimes you have to lose in order to win long term. Picking your battles is an art that many never acquire, but those that do are usually two steps ahead of you. So while the loss may seem to set you back, regroup and focus two steps ahead because that's where the winner of the last battle is. And remember always lose with dignity and win with humility.

Just a Thought,
Gus







Upcoming Events
---
Recruiting?
Get your job e-mailed to everyone... everyday
Post on our Featured Jobs Board!
Reach your target audience in 2015 every day!
Request our 2015 Media Kit
update account / change e-mail
unsubscribe FEEDBACK
www.downing-downing.com

Advertise With The D&D Daily




36615 Vine Street, Suite 103
Willoughby, OH 44094
440.942.0671
copyright 2009-2019
all rights reserved globally