The D&D Daily Mobile Edition
January 16,

2015



The LP Industry's #1 News Source - Informing, Educating and Instilling a sense of community


News Brief
Sponsored by WG Security Products, Inc.
U.S. Senator: Terrorist 'Sleeper Cells' Operating Inside the U.S. - 120 to 180 people reportedly ready to strike in Europe Sen. Dianne Feinstein, D-Calif., said Sunday attacks like the ones that took place in Paris killing 17 people last week could happen in the United States. In an appearance on CNN's "State of the Union," Feinstein, the ranking Democrat on the Senate Select Committee on Intelligence, said she believes terrorist sleeper cells are operating inside the United States. "I think there are sleeper cells not only in France but certainly in other countries and, yes, in our own," she said. "This calls for vigilance. ... Hopefully, we can be even more active in terms of doing those things which enable us to find terrorists, see who they're communicating with and to track that." There could be as many as 20 sleeper cells of between 120 and 180 people ready to strike in France, Germany, Belgium and the Netherlands, a Western intelligence source has told CNN. The source told CNN national correspondent Deborah Feyerick that European Union and Middle East intelligence agencies had identified an "imminent threat" to Belgium, and possibly also to the Netherlands. The warning comes against the backdrop of the deadly attacks in Paris last week and anti-terror raids in Belgium on Thursday that have European counterterrorism agencies scrambling to identify and thwart potential threats. cnn.com washingtontimes.com

France faces 19,000 cyberattacks in aftermath of Charlie Hebdo Hackers have targeted about 19,000 French websites since a rampage by Islamic extremists left 20 dead last week, a top French cyberdefense official said Thursday as the president tried to calm the nation's inflamed religious tensions. France is on edge since last week's attacks, which began Jan. 7 at the offices of the satirical newspaper Charlie Hebdo. Calling it an unprecedented surge, Adm. Arnaud Coustilliere, head of cyberdefense for the French military, said about 19,000 French websites had faced cyberattacks in recent days, some carried out by well-known Islamic hacker groups. The attacks, mostly relatively minor denial-of-service attacks, hit sites as varied as military regiments to pizza shops but none appeared to have caused serious damage, he said. cbsnews.com

U.S. and U.K. to step up cyber defense efforts
The U.S. and Britain are stepping up their collaboration to fight digital threats. They are planning to launch more attacks against each other to test their defenses and scare away possible enemies. The U.S. and the U.K. have been working together to prevent cyber attacks for some time, but are going to increase the collaboration. They will combine their expertise to set up "cyber cells" on both sides of the Atlantic to increase sharing information about threats and to work out how to best protect themselves and create a system that lets hostile states and organization know they shouldn't attack, said U.K. prime minister David Cameron in a BBC interview. csoonline.com

Biggest Misstep in Retail History Costs Target $2+ Billion - 133 stores closed - 17,600 jobs lost In his biggest move since taking the reins in August, Target CEO Brian Cornell pulled the plug on the discount retailer's ill-fated, poorly executed foray into Canada, its first attempt at international expansion. Target opened 124 stores in one fell swoop two years ago, but empty shelves, dreary locations and unexciting merchandise failed to entice shoppers in Canada, a country of 36 million people with a way of life similar to Americans' but with habits different enough to make it a potential minefield for U.S. retailers. For Target it was a costly mistake: it is taking a $5.4 billion writedown on the Canada business and had a total net loss in the Great White North of some $2 billion. And clearly, enough was enough for Cornell, who is busy with a much more important task: re-igniting American shoppers' desire to shop at Target. Under the most optimistic scenario, Target Canada would have made a profit in 2021 at the earliest, unacceptable to Cornell as the company prepares to expand its small-format stores in the United States, a capital-intensive effort. fortune.com wsj.com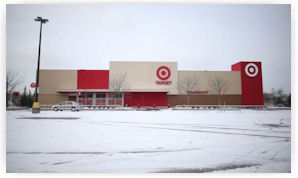 Wet Seal Files for Chapter 11 Bankruptcy
Wet Seal Inc. joined the ranks of teen fashion retailers seeking legal protection from creditors Thursday, filing for Chapter 11 bankruptcy. Unlike other store chains catering to young women, which are liquidating, Wet Seal says it has an offer of financing from B. Riley Co. LLC that could enable it to salvage some of its business. The turnaround strategy calls for Wet Seal to reorganize around its e-commerce business and stronger-performing stores, according to papers filed in the U.S. Bankruptcy Court in Wilmington, Del.
In early January, Wet Seal closed 338 stores, firing the workers and handing the keys to landlords. wsj.com

Report: RadioShack may sell store leases to Sprint RadioShack Corp. is reportedly negotiating with Sprint to sell some of its store leases to the wireless carrier. According to Bloomberg, Sprint executives said the company is planning to expand its store count through acquisitions at an investor conference last week. Reports indicate that RadioShack is currently in talks with several private equity firms about possibly buying its assets out of bankruptcy. The retailer may also seek reduction and restructuring of its debt in bankruptcy court. chainstoreage.com

PREDICTION - North American Store Closure Announcements will hit 2,500 in First Quarter of 2015 - More store closings this year than ever before in retail history We're only two weeks into 2015 and we've already seen a number of retailers announcing huge cuts in their stores and employees. In our reporting on the Daily, we've tallied 1,268 store closing announcements in North America year-to-date, and we expect that number to double by the end of the first quarter of 2015. In fact, we are predicting more store closing announcements in all of 2015 than in any year before in retail history.

2015 First Quarter Store Closing Announcements

Wet Seal - 338
Bottom Dollar Food - 66
C. Wonder - 11
J.C. Penney - 40
Izod - 100
Macy's - 14
Deb Shops - 287
Body Central - 265
Target Canada - 133
Sony - 14__________
1,268 stores closed
Dollar General threatens lawsuit in Family Dollar bid Dollar General issued a statement Thursday indicating the company is having trouble winning support from the Federal Trade Commission on a $9.1 billion bid for Family Dollar Stores. Dollar General said it would "defend litigation" if necessary. The statement could give new momentum to Dollar Tree's $8.5 billion cash and stock competing bid for Family Dollar. Meanwhile, two proxy investment firms have switched their recommendation for Family Dollar shareholders to accept the Dollar Tree offer, rather than the bid from Dollar General. Glass Lewis & Co. and Institutional Shareholder Services both cited Dollar Tree's bid as offering a greater likelihood of success, despite being lower. retailingtoday.com

Report: Retail sales expected to rise 4.5% in 2015

Overshadowed by Canada, Target's U.S. same store sales up 3% over holidays

Roundy's to open 5 stores in 2015, expects operating loss

Nordstrom Rack announces 2 new store locations in CO and NY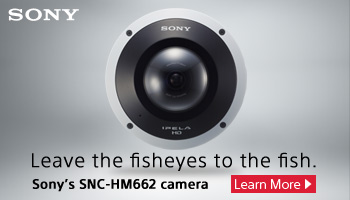 All the news - One place - One Source - One Time
The D&D Daily respects your time
& doesn't filter retail's reality
Report Your News!
(content subject to approval)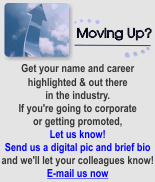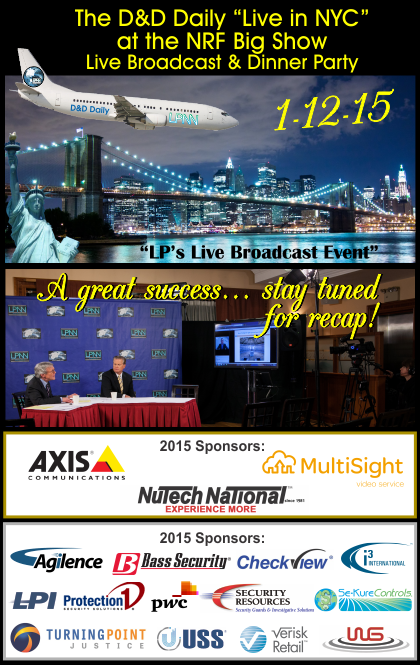 eBay News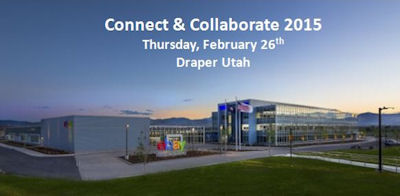 Please join us for Connect & Collaborate 2015. eBay's asset protection team hosts some of the nation's leaders in combatting organized retail crime at the eBay facility in Draper, Utah. The one day event provides retailers, law enforcement, and eBay an opportunity to "Connect and Collaborate" on challenges and solutions related to organized retail crime.

Retailer and law enforcement presentations focus on strategies, tactics and partnerships proven effective combatting organized retail crime.

Please send your RSVP by February 12 with number of attendees to: proact@ebay.com
eBay Direct - Click Here
(notify - info - questions)

Loss Prevention News Network

Cyber Security's Increasing Impact on Retail & the Role of Loss Prevention
Tom Litchford, VP, Retail Technologies for the NRF, joins LPNN to talk about the growing threat of cyber security in retail and how it has forced traditional LP programs to rethink its relationship with IT security. With our world becoming increasingly interconnected and data breaches seemingly imminent, omni-channel retailing introduces new levels of risk and unprecedented challenges for the LP industry. A subject matter expert in retail technologies, Tom tells us why the future LP executive must be more IT driven than ever before.
New episodes from our "Live in NYC" 2015 broadcast coming next week!



Joan Manson

Sponsored By:


Bass Security





Sponsored By:



Keith White & Michael Nelson

Sponsored By:


Dan Faketty and Professor Bob Hanson

Sponsored By:


The NRF's LP Legislative Committee, a National Update





Jeff Fulmer & Jon Gold


Sponsored By:


Preparing - Training - Responding to the Active Shooter





Rich Mellor


Sponsored By:

Cyber Security's Increasing Impact on Retail & the Role of Loss Prevention

Tom Litchford
Sponsored By:

Stan Welch, VP of LP, JCPenney



Sponsored By:



In case you missed it ...
Click here to view all the episodes from
"Live in Ft. Lauderdale at the NRF LP Show."

Solution Providers, have a video or commercial you want to publish? Contact us.


D&D Daily is proud to present:
THE 2014 GROUP LP TEAM PHOTO CHALLENGE PIZZA PARTY WINNERS!

---
2014 LP Team Group Selfie Review

Showcasing each team in order!
Be on the lookout for our new Get LP Social 2015.

Your Team - Your Pride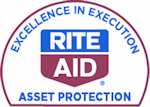 Rite Aid Division 1 AP Team
"Excellence in Execution"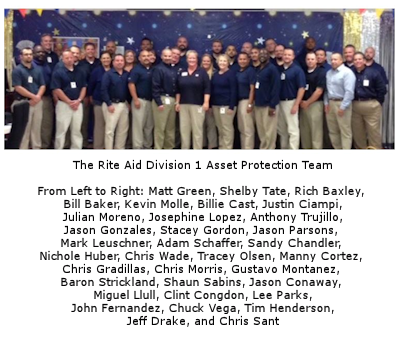 *Originally published on August 18, 2014
View all 2014 selfies here!

Canadian Push
Sponsored by Vector Security
How Target Canada's exit is like 15 malls closing at once for the retail world That disturbance in the retail world Canadians heard Thursday was the equivalent of 15 regional malls closing at once. That's the way Ross Moore, the Vancouver-based head of research with CBRE Inc. in Canada, described the decision of Target Corp. to leave the country and its 133 stores behind. Mr. Moore calculates the Target presence at 112,000 square feet per store on average. Added all together that's a whopping 15 million square feet across the country that will soon be empty. "It's a big negative. Nobody wants empty space," said Mr. Moore, adding the first hurdle that will have to clear before the space is all leased up is who has control over it. "They are going to have try to re-lease this space and somebody has a lot of work to do. There isn't an obvious candidate or candidates. A lot of these stores are in small towns and tertiary markets are where the real hard work is." financialpost.com

Calls to re-open Zellers as Canadians say goodbye to 'Tar-Jay' With the news that U.S.-based retailer Target would close the doors to its 133 Canadian locations, a chorus of shoppers north of the border took to Twitter to voice their opinions about the failed expansion - and call for the return of another retailer that once held a foothold across the country. While many expressed disappointment in Target leaving Canada, there wasn't much surprise: Shoppers long complained about a lack of stock on store shelves, and the fact locations didn't carry the same products as the U.S. locations. A chorus of voices also sprang up calling for the return of Zellers, the stores that the U.S. retailer took over when it expanded into Canada just two years ago. Target acquired the leaseholds for 189 Canadian Zellers locations in 2012, at a cost of just over $1.8-billion. While 133 of those Zellers stores were converted into Targets, the dozens of other remaining stores shuttered their operations – which left thousands out of work. ctvnews.ca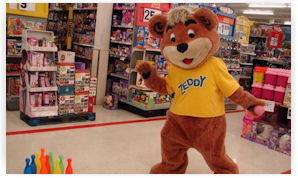 Sony to close all 14 Canadian retail locations in next two months The financial woes of a struggling Japanese electronics giant will begin to ripple across Canada in the coming weeks. Sony Corp. said on Thursday it will close all 14 of its retail stores in Canada over the next two months as the company tries to turn around its slumping business amid high-profile data breaches and tough competiton in the smartphone space. theglobeandmail.com

Mexx Canada liquidating 95 stores by end of February

List of retailers closing stores in Canada

5 Reasons Why Target Canada Failed

Instaloans ATM pried open at southwest smash-and-grab in Calgary

Florida man could be source of multiple bomb threats to Alberta grocery stores Police think that a string of bomb threats called in to grocery stores in Alberta, including two in Fort McMurray, may all be linked. Cpl. George Cameron said that investigations had revealed that two incidents in November originated from a Florida number. "I know there's been similar incidents across the province," Cameron said. "We're confident that it's the same individual or individuals." On Nov. 13, police responded to a complaint at a Safeway store in downtown Fort McMurray after a man called the store with a bomb threat demanding cash, and then a second complaint at a Save On Foods in Timberlea Nov. 19. Both stores were evacuated and police later reported no explosive residue. "Right now, that's the best way we can deal with it here in Fort McMurray, ensuring public safety," Cameron said. "There's probably a 99.9 per cent chance that there's not a bomb in the building, but we can't take that chance, right? Especially with what's going on in the world today, we don't know who's out there ... It's a pain in the ass, yes, but scary at the same time, too." Cameron said that the RCMP have been in touch with authorities in the U.S. A bomb threat was also called into a Safeway in Cochrane and Calgary Nov. 14, according to the Cochrane Times. fortmcmurraytoday.com
Video shows shotgun being fired during violent Toronto robbery A shotgun blast narrowly missed striking a Toronto convenience store employee during a violent robbery that was caught on tape last month. Toronto police say the robbery happened at a store in the Eglinton Avenue West and Locksley Avenue area on Dec. 11. Just before 9 p.m., three men entered the store and two carried shotguns. Police say one of the men jumped the counter and demanded that a clerk open the store's safe. The suspect behind the counter jabbed the clerk with a sawed-off shotgun and allegedly pointed it at her head. The shotgun was discharged. A flash that is visible on the tape that police have released is the moment when the shot was fired. Police say there were customers in the store at the time of the robbery. 24news.ca
Thief returns to Winnipeg store to pay for stolen merchandise Winnipegger Dave Rand said posting surveillance video of a theft in his store Capitol Motorsports online has paid off. Rand uploaded security footage of two men entering his store on 157 St. Anne's Rd. Saturday looking for winter gear. One of the men in the video asks the female employee to help him look for gloves. While she was distracted, the second suspect walks out of the store with a jacket, dumping the merchandise outdoors before re-entering to get his friend. On Wednesday, the man recorded taking the jacket came back to the store and paid Rand the jacket's full ticket price. He told Rand he felt bad after seeing the video posted on social media. "He was remorseful, and definitely felt some pressure," said Rand. "I actually sat with him for 45 minutes, you know, told him how it affected myself, my employees, my family." Rand said he has accepted the man's apology and gave him some advice. "I actually told him to make some better choices in his life," said Rand. "As far as I am concerned, the matter is over." cbc.ca

e-commerce

Sponsored by The Zellman Group
ATM: Attacking Multichannel Fraud
The increasing globalization of fraud perpetrated by sophisticated organized crime rings has spurred unprecedented growth in cross-channel attacks, security experts from three of the world's leading ATM manufacturers say. That's why ATM deployers can no longer build defenses that focus solely on the ATM channel, executives from Diebold Inc., Wincor Nixdorf AG and NCR Corp. say in this exclusive three-part interview. Anti-skimming technology, for instance, while essential from a hardware security perspective, would not prevent some of today's high-profile attacks against the payments infrastructure, says Owen Wild, global marketing director of NCR's financial services for NCR. Listen to the interview here. bankinfosecurity.com

Republican discusses a new approach to taxing online sales States could collect sales taxes on out-of-state purchases made over the Internet, in a draft proposal being circulated by a top U.S. House Republican. The proposal from Representative Bob Goodlatte of Virginia differs from a plan that passed the Senate in 2013 with the support of major retailers including Amazon.com Inc. and Wal-Mart Stores Inc. Goodlatte, chairman of the House Judiciary Committee, would base sales taxes on the location of the seller, not the buyer. The proposal is an attempt to resolve a decades-long dispute among states, online retailers and brick-and-mortar stores. Currently, online sellers and catalog companies typically don't collect sales taxes on purchases made in states where they have no physical presence. internetretailer.com

AB InBev Joins Beer-Delivery Market With New App

Apple Watch Will Use A Four-Digit PIN For Payments

"Fraud is not a person - it is a dynamic grouping of statistics that deviate from the norm."
Stuart B. Levine, CFI, CFCI
CEO, The Zellman Group & Zellman Fraudnet


ORC News
Sponsored by Security Resources
Florida Woman in Theft-Ring Operation Sentenced; 20 Retail cases in 4 States
A 37-year-old Lakeland woman accepted a plea deal after being accused of selling stolen property on Amazon.com for profit. Kristine Lynn Hackett resolved two cases Tuesday by pleading no contest to multiple drug charges, retail theft and dealing in stolen property, and admitted she had violated her probation. She was sentenced to 14 months in prison, and upon her release, she will have to go through two years' community control, followed by three more years of probation. The Organized Retail Crime Unit with the Polk County Sheriff's Office learned Hackett was buying merchandise from "boosters" who were stealing from the Wal-Mart at 5800 U.S. 98 N. and the Target store at 3570 Harden Blvd. in Lakeland, according to reports. On Oct. 3, 2013, detectives executed a search warrant at Hackett's house, and among the stolen items they found a ledger used to track what items were to be stolen, reports state. As a result of this investigation, 20 retail theft cases spanning four stores in three counties in Florida have been solved, reports state. theledger.com

Palisades Park, NJ man sentenced to time served for role in $325 Million counterfeit-goods ring A federal judge showed leniency toward a Bergen County, NJ man on Thursday, sentencing him to time served after determining that while he made "a series of bad choices," he was not a main player in a $325 million counterfeit goods ring. Dao Feng Shi, of Palisades Park, admitted in a plea deal last year to conspiring or attempting to traffic in counterfeit goods. He said ordered Ugg labels and attempted to stick them on about 300 non-brand-name boots to get rid of surplus merchandise from his shoe and accessory business. That act was unrelated to the large counterfeit operation, said his attorney, Lawrence Welle. Shi was among 29 people charged in 2012 for their alleged involvement in what prosecutors said was one of the largest counterfeit goods smuggling operations prosecuted in the United States. The suspects attempted to import Chinese knock-offs, such as fake Nike shoes and Gucci handbags, through Port Newark-Elizabeth over several years, authorities said. Law enforcement officials arrested suspects in New Jersey, New York, Florida, Texas and the Philippines. northjersey.com

Two Arraigned for Selling Counterfeit Electronics, Including Phony iPhones and iPads; facing 104 years in prison Two men are scheduled to be arraigned Friday in Orange County on money laundering and conspiracy charges for selling counterfeit electronic goods valued at nearly $3 million, including counterfeit iPhones and iPads, following a probe by the U.S. Immigration and Customs Enforcement's, Homeland Security Investigations and the Fountain Valley Police Department. Rateb Said Najjar, 60, and his son, Eyad Rateb Najjar, 36, both of Westminster, are each charged with 134 felony counts of money laundering; six felony counts of manufacturing and sale of a counterfeit mark; two felony counts of conspiracy to commit a crime with sentencing enhancements for property damage over $1.3 million; and money laundering in excess of $2.5 million. If convicted, the defendants face a maximum sentence of 104 years in jail. infozine.com

22 Years Prison for Ringleader of ID Theft Ring in Jefferson Co, CO Angela Marie Vigil, DOB: 3-14-79, was sentenced to 22 years in prison for her role in an identity theft ring that operated in the metro Denver area between June and November, 2013. Vigil was one of the ringleaders of the identity theft ring and one of nine people indicted by a Jefferson County grand jury in July, 2014. As part of the criminal enterprise, Vigil stole personal and financial information of people and businesses and used the information to create checks and identifications. Using computers and the stolen information she created fraudulent documents including drivers licenses and checks. The fraudulent checks were transacted at businesses and financial institutions. Vigil and others would use the checks to obtain cash, merchandise, personal property, services, gift cards, food, etc. Merchandise and proceeds from forged check transactions were used by members of the group for general expenses and for the purchase and use of methamphetamine. northdenvernews.com


3 in custody for over $1,000 Sioux City Target thefts
Three women shown on camera stealing items from the Sioux City Target store are in custody, police said Thursday. Detective Bill Nice said a woman in her 30s was arrested around 3:30 p.m. Wednesday in connection with the theft of goods from Target, 5775 Sunnybrook Ave., totaling more than $1,000. She was charged with felony second-degree theft. Nice said he is not releasing the woman's identity. She bonded out of Woodbury County jail Wednesday evening. Nice said two additional suspects are being interviewed. He said further arrests are "up in the air" as the investigation continues, but all suspects have been identified and located. Authorities on Wednesday released surveillance camera images of the women. The images were posted on social media. Nice said most of the property had been recovered and returned to Target as of Thursday afternoon. siouxcityjournal.com

Kentucky Teens on 'Bonnie and Clyde'-style crime spree An 18-year-old Kentucky man and his 13-year-old girlfriend who have been missing for 12 days are believed to have taken off on a Bonnie-and-Clyde-style crime spree across the South, authorities said Thursday, during which they're suspected of having stolen at least two vehicles - one of which had guns in it. "It is imperative that these two be located and apprehended as their behavior is becoming increasingly brazen and dangerous," the Grayson County Sheriff's Office said in a statement. The sheriff's office identified the pair as Dalton Hayes, 18, and his girlfriend, Cheyenne Phillips, 13, whom Cheyenne's father reported missing on Jan. 3. They're accused of stealing a neighbor's red Toyota pickup truck, which was spotted on security video nine days later outside a Walmart store in Manning, South Carolina. The couple themselves were captured on video entering the store. They apparently ditched the truck Thursday in Henry County, Georgia, south of Atlanta, and are believed to have stolen a silver Toyota Tundra - which Grayson County Sheriff Norman Chaffins said had .45- and .38-caliber handguns in the back seat. kxan.com
Career Criminal stole 3 computers and 3 Dyson vacuums from Walmart in Rockingham A Scotland County man is accused of stealing computers and vacuum cleaners from Walmart. Marc Daniel Stutts, 37, of 17040 Lauder St. in Laurel Hill, took three HP all-in-one computers and three Dyson vacuums from the Rockingham store on Sunday, according to an arrest warrant. The merchandise has a combined value of $1,385. Rockingham police arrested Stutts on a charge of felony larceny. He has a lengthy record of criminal convictions on theft and fraud charges. Stutts was released in May 2007 after serving 4 years, 7 months and 10 days in prison on convictions of credit card theft, financial card fraud, forgery and uttering a forged instrument in Scotland County. yourdailyjournal.com

Man charged with stealing $37K in rare coins from Dalton, GA shop

Menalto Dry Cleaners Owner in Menlo Park, CA accused of defrauding customers $700,000

Identity theft ring allegedly steals $293,600 at five Atlantic City casinos

Former UPS Driver Convicted of Stealing Gun Shipments in CA

Tredyffrin, PA Police Reports: Arrest warrant issued for alleged Paoli Acme baby formula thief

Pair jailed for stealing $2K in TVs from Walmart in Andalusia, AL
Do you have an ORC case to share?
Share your ORC news and help the industry grow


Retail Crime News

Sponsored by NuTech National
Eastgate Square Mall shooting in Hamilton, Ontario, CN : "A guy said to me, 'Run! He's shooting!'" Hamilton police say at least two suspects were involved in an east end robbery Thursday night as mixed reports swirl over shots being fired and a sledgehammer being used. Investigators say an update will be provided to the public on Friday morning, following the incident at Eastgate Square. One person was taken to hospital but police could not yet confirm if that individual was a suspect in the robbery, a shopper or an employee of the mall. One person is confirmed in custody. Emergency crews were called around 8:45 p.m. to Queenston Road and Centennial Parkway. Hamilton Paramedic Service Duty officer Ben Roth said paramedics took a 20-year-old man to the Hamilton General Hospital with potentially life-threatening injuries to his leg and head. He could not say the cause of the injuries. Police couldn't comment on his condition on Friday morning. Several witnesses and media outlets are reporting a sledgehammer was used in the attack. There are no confirmed reports from police that weapon was involved. CBC was reporting the staff at Fine Touch Jewelers captured the one suspect. The business is beside the Sears store at the south end of the mall. cbc.ca
Cash America Pawn Armed Robbery: Three suspects in custody in Haines City, CA, manhunt goes on for last suspect Three of the four suspects from Thursday's robbery and ensuing chase in the Haines City area are in custody. In a Friday morning news conference, Polk County Sheriff Grady Judd announced a manhunt is still underway for the lone remaining suspect from an Auburndale robbery and the identification of two bodies found in a Haines City home. Judd identified the bodies as a mother and daughter, Patricia Moran, 72 and her daughter Deborah Royal. Suspect Terrell Williams, 29, of Haines City remains at large. "We know the robbery was well thought out and well designed," Judd said, describing the men were armed with assault rifles. "It was designed to create the maximum terrorism of the people in the store. It was created to obtain not only their cooperation but take away any chance that they may fight back." Judd said the suspects have been arrested in connection with a robbery in Auburndale, which occurred at a Cash America Pawn around 5:45 p.m. Thursday. Police then determined the 4 suspects fled east on U.S. 1792 in a GMC Jimmy. A Haines City police officer spotted the vehicle and began a pursuit. "This is how dangerous and what kind of folks we are dealing with," Judd said. "They had assault rifles entering the store. Later they shot at and tried to kill Haines City police officers." baynews9.com
Aurora, CO Police fatally shoot robbery suspect after chase Aurora Police shot and killed an armed robbery suspect after a chase late Thursday night. Police say the pursuit began after a reported armed robbery at the Fast-N-Friendly Food Mart at 138 N. Del Mar Circle about 10:30 p.m. Police were told a man with a black handgun had robbed the store. An officer saw a sedan with no headlights on leaving the area at a high rate of speed and identified one of the passengers as a black man matching the description given at the convenience store. Police chased the suspect to East Sixth Avenue and Tower Road where a pit maneuver was used to stop the suspect's vehicle. Police say the suspect got out of the vehicle with a gun. The suspect was ordered to drop his weapon and when he didn't, they shot him. kdvr.com
Suspect shot after ramming cars at Safeway in Scottsdale, AZ A fugitive who was allegedly part of an Organized Credit Card fraud ring was shot and wounded by Scottsdale police officers in the parking lot of a busy supermarket early Thursday afternoon. Undercover detectives had been tracking the ring for months and had lost track of it until recently. Scottsdale detectives followed four people, including, two men and two women, to a shopping center at Chaparral and Hayden roads. At 12:45 p.m., police say a woman exited a Mercedes and entered the Safeway. That's when detectives moved in and the driver of the Mercedes reacted by ramming police cars. Scottsdale police responded by firing into the Mercedes. The driver was wounded. He's listed as stable at the hospital following surgery. The other three suspects were arrested. There's no word on charges. azcentral.com
Before SWAT standoff, hostage escaped gunmen to report Palm Springs, FL robbery A woman defied armed robbers and sprinted to safety as the three gunmen took over a grocery store Thursday. As she escaped, she warned a co-worker at the front door - unaware of the danger inside - to run with her, according to the store's owner. They both managed to contact authorities, leading SWAT team members with rifles to soon surround the building. The SWAT team's goal: to rescue the remaining six hostages still trapped inside Casa Vieja at 4077 Lake Worth Road. The tense standoff ended more than three hours later, about 11 a.m., when deputies determined the robbers had already fled through the store's back door. One of the hostages was pistol-whipped by one of the gunmen, but no other injuries were reported. Palm Springs Police and the Palm Beach Sheriff's Office "did a good job here," Sheriff Ric Bradshaw said of the agencies' efforts. "It's always nice when nobody gets hurt, and the next step is we'll get the bad guys." sun-sentinel.com
Former Part-time Kmart Loss Prevention associate, now Chief Polk County, FL Sheriff Joe Halman Jr. was sworn in Thursday as chief of the Polk County Sheriff's Office Department of Law Enforcement, making him the first black to hold that position in Polk County. The historic promotion comes on what would have been the 86th birthday of Martin Luther King Jr. "I've had the pleasure and honor of being his supervisor for many years," said Sheriff Grady Judd. "He's met and exceeded expectations at every position he's held." Halman, 48, replaces W.J. Martin, who will retire at the end of the month after 35 years with the Sheriff's Office. As chief of the Department of Law Enforcement, Halman will oversee more than 650 sworn officers in five divi­sions and more than 1,000 total members, including civilians. He will begin at his new position at the end of the month. Halman said his first experience with law enforcement came when he was a teen as an Explorer Scout at the Winter Haven Police Department. Halman said he comes from humble beginnings and used to ride his bicycle to the Police Department just to get to ride with police. He was given a job at Kmart doing loss prevention at the age of 15, he said. theledger.com
Target thefts in Albany, GA appear to be an inside job; Loss Prevention Manager arrested The Albany Target Store security manager is arrested, and charged with stealing money from the store's registers. Target officials report they spotted him taking money on the store's surveillance video. 43 year old Ngwafu Shu made his first appearance before a judge this morning at the Dougherty County jail, and was charged with 14 counts of misdemeanor theft by taking. Target officials report they were investigating Shu for a month, and set up a sting to catch him with marked bills. District Attorney Greg Edwards said these checks on store security officers is very common. "Corporate enterprises have security teams that review their security teams in the local stores and offices. So it's not anything we haven't seen before," said the D.A. walb.com
Kate Spade fire in Houston's Galleria may be Arson Arson investigators are investigating a fire that damaged a designer store in west Houston. The one-alarm fire broke out about 3 p.m. at Kate Spade, along Drexel near Westheimer. The store sells designer clothing and accessories for women. Houston Fire Department crews responded and doused the flames within minutes. KTRK reports that about 10 people were inside, and all evacuated safely. chron.com
Two sought in Arson at Glen Burnie, MD Toys R Us Anne Arundel fire investigators are searching for two people in connection with an arson at a Glen Burnie Toys R Us on Thursday morning that caused $250,000 worth of damage. When firefighters responded to the store at 6711 Ritchie Highway shortly before noon, they found heavy smoke coming from the roof. After entering the building and encountering heavy smoke and high heat, firefighters requested a second alarm. The fire originated on a merchandise rack. The store's sprinkler system impeded the spread of the blaze until firefighters were able to extinguish it. All occupants safely exited the building and no one was injured. Investigators determined the fire to have been intentionally set. capitalgazette.com
Papa John's: Driver who shot robbery suspect will keep job The DeKalb County Papa John's delivery driver who shot a man attempting to rob her will be allowed to keep her job, the company said Thursday. But the pizza chain doesn't plan to change its policy, which prohibits employees from using guns. The woman told police she was making a delivery Sunday night when she was ordered to the ground by a man with a gun, She was also carrying a gun and shot the man, who was found nearby with a gunshot wound to his face, according to police. Donquaz Devon Stevenson, 24, was arrested and charged with armed robbery. The delivery driver's mother said her daughter was concerned she would be fired for violating Papa John's rules. In an emailed statement to the AJC, a Papa John's spokesperson said the woman would be allowed to keep her job. ajc.com

UK: Luxury Cartier and Rolex watches stolen in $303,000 smash and grab raid Bosses at The Cheshire Watch Company offered a 'large reward' to help catch the men who entered the store wearing crash helmets before setting off a smoke bomb. Robbers got away with £200,000 of Cartier and Rolex watches in a smash and grab raid on an upmarket boutique. A 'large reward' to help police convict the criminals is now being offered by bosses at The Cheshire Watch Company, in the heart of Manchester city centre. Up to 25 watches were taken in the raid on King Street West yesterday, reports Manchester Evening News. mirror.co
South Africa: Watch CCTV of bungling intruder crashing through shop roof and knocking himself out This is the dramatic moment a would-be robber crashed through a shop ceiling and knocked himself unconscious. CCTV footage shows the man plummet through the roof in a hail of debris and land in a crumpled heap next to a tobacconist's kiosk in a South African supermarket. He fell around four metres to the ground in the store in Nelspruit, Mpumalanga at 1:10am, reports Lowvelder. A female baker found the prone man and pressed the panic button to alert security. mirror.co
Man robs same Denver, CO gas station 3 times in a month

Colorado Robber Decides Not To Hold Up Store After Seeing Clerk He Knows

Kroger employee hurt while attempting to detain shoplifter

Two Cleveland, OH men charged in 10 armed robberies of department stores, check cashing company


Robberies and Burglaries
● ABC Fine Wine - Ocoee, FL - Armed Robbery
● A Cut Above the Rest - Delta Twp, MI - Shooting
● Boost Mobile - Killeen, TX - Armed Robbery
● Casey's General - Fargo, ND - Armed Robbery
● CVS - Fairlawn, NJ - Armed Robbery
● Dollar General - Lancaster, PA - Armed Robbery
● Dollar General - Port Clinton, OH - Armed Robbery
● Domino's - Enid, OK - Armed Robbery
● Dunkin Donuts - Blue Point, NY - Armed Robbery
● Gloucester Pawn Shop - Gloucester, VA - Burglary
● GNC - Duncan, OK - Armed Robbery
● Herold's Pharmacy - West Ashley, SC - Burglary
● Kings Custom Auto - St Louis, MO - Burglary
● Mays Computer - Athens, AL - Burglary
● Medicine Arts Pharmacy - Bowling Green, KY - Armed Robbery
● Mickey's Smoke Shop - Port Clinton, OH - Armed Robbery
● RJ Grant's - Cadillac, MI - Burglary
● Sabatino's Market - Utica, NY - Burglary
● Shop 'n Save - Cahokia, IL, - Armed Robbery
● Sorrento Lumber - Ascension Parish, LA - Burglary
● Texaco - Dekalb Co, GA - Armed Robbery
● Walgreens -Lakeland, FL - Burglary



Featured Job Listings
Sponsored by NuTech National
Feature Your Job Here For 30 Days -
70% Aren't On the Boards
Director of Corp. LP
Bed Bath & Beyond
Union, NJ
Bed Bath & Beyond
Director LP
Sephora
San Francisco, CA
LinkedIn
Director of Corp. Security
Gap Inc
San Francisco, CA
Gap Inc
VP of Sales
Checkview
Chanhassen, MN
Checkview
Sr. Director, Field LP
Ross Stores
Dublin, CA
Ross Stores
Director Market LP
Walgreens
Phoenix, AZ
Walgreens
Regional LP Mgr
Dollar General
Multiple Locations Nationwide
Dollar General
LP Manager
Bowlmor AMF
Chicago, IL
Bowlmor AMF
LP Manager
Bowlmor AMF
Denver, CO
Bowlmor AMF
Market AP Specialist
REI
Portland, OR
REI
National Account Executive
Checkview
Northeast Region
Checkview
National Account Executive
Checkview
United States
Checkview
Corporate Investigator
Confidential
San Francisco Bay, CA
Confidential
National Account Manager
Vector Security, Inc
TBD
Vector Security, Inc
National Account Mgr
Confidential
Northeast
Downing & Downing

Limited Time Only - Post Your Multi-Unit LP jobs for FREE - Learn More Here

Daily Job Alerts


Appearing One Day Only
View our Internet Jobs Archives here
LP Specialist
Chico's FAS Inc
Fort Myers, FL
Chico's FAS Inc
LP Supervisor
JC Penney
Carolina, PR
JC Penney
AP Manager
Hudson's Bay Co.
Pickering, ON, Canada
Hudson's Bay Co.
Dept Mgr LP & Safety
Lowe's
Anchorage, AK
Lowe's
Regional AP Manager
lululemon athletica
Chicago, IL
lululemon athletica
Regional AP Manager
lululemon athletica
San Francisco, CA
lululemon athletica
LP Manager Zone 7
Price Chopper
Schenectady, NY
Price Chopper
LP Manager Hrly
Kmart
Columbus, MS
Sears Holdings Corp
LP Manager
Sears
Mesquite, TX
Sears Holdings Corp
AP Team Leader
Target
Jersey City, NJ
Target
ETL Assets Protection
Target
Ventura, CA
Target
ETL Assets Protection
Target
Canoga Park, CA
Target
AP Manager in Training
Walmart
Pampa, TX
Wal-Mart
AP Manager in Training
Walmart
Lexington, KY
Wal-Mart
LP Manager
Macy's
New York, NY
Macy's
LP Manager
Macy's
Springfield, MA
Macy's
LP Manager
Macy's
Norfolk, VA
Macy's


Home of the Industry's Original
On the Move

Jake Sawyer, CFI was named Asset Protection Manager for Lord & Taylor.
Post Your New Job or Promotion!
See all the Industry Movement


Your Career
Sponsor this section of the Daily
Prevent Your Star Performers From Losing Passion for Their Work It's common for successful and high-performing people to lose passion for their work over the course of time. Working in an almost constant state of overwhelm can lead to disengagement so here are some ways to address this problem. Active Partnering

Employee Engagement Depends on What Happens Outside of the Office Despite our best efforts to pump up employee engagement, it's still low. The key is that we're only focusing on engagement in work, not on the employees themselves. This is a problem because what happens after work is as important as what happens during work. Consider the whole person

5 Ways to Put Your Team in a Winning Mood Your team's mood affects a lot more than just their performance. It emerges mostly from the attitude of the leader. When leaders are upbeat even through the struggles, the whole team will feel more optimistic in a successful outcome. Here are some ways to boost your team's mood. Put on a smile

20 Ways to Cheer Up a Workplace on Blue Monday The third Monday in January has been given the nickname, "Blue Monday" for it's lack of happiness. While there's no scientific evidence to say that this day causes more unhappiness than any other day, everyone could use some cheering up at work! Here are some ideas to make Monday's a much better day! Bring in a treat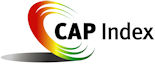 Tip of the Day
Sponsored by Vector Security
Sometimes you have to lose in order to win long term. Picking your battles is an art that many never acquire, but those that do are usually two steps ahead of you. So while the loss may seem to set you back, regroup and focus two steps ahead because that's where the winner of the last battle is. And remember always lose with dignity and win with humility.

Just a Thought,
Gus







Upcoming Events
---
Recruiting?
Get your job e-mailed to everyone... everyday
Post on our Featured Jobs Board!
Reach your target audience in 2015 every day!
Request our 2015 Media Kit
update account / change e-mail
unsubscribe FEEDBACK
www.downing-downing.com

Advertise With The D&D Daily




36615 Vine Street, Suite 103
Willoughby, OH 44094
440.942.0671
copyright 2009-2019
all rights reserved globally