The D&D Daily Mobile Edition
January 19,

2015



The LP Industry's #1 News Source - Informing, Educating and Instilling a sense of community


News Brief
Sponsored by WG Security Products, Inc.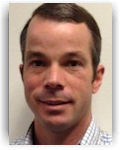 Shawn Blankenship was promoted to Vice President of Asset Protection for The Home Depot. Previously, Shawn was the Senior Director of Operations - Southern Division for the retailer before earning this promotion. He has worked at The Home Depot for over 12 years, and has held such positions as Store Manager, District Manager, and Director Strategic Business Development. Shawn earned his Bachelors of Arts degree in Criminal Justice from the University of Arkansas at Little Rock and then went on to acquire his MBA in Business from the University of Phoenix. Congratulations Shawn!

Behind Giant Credit Card Hack: Smart Young Russians With Bad Job Prospects Vladimir Drinkman says he met Dmitriy Smilianets online playing Counter-Strike, a shooter game in which cyber-combatants assume the roles of either terrorists or counter-terrorists: bad guys or good guys. More than a decade later, the two young Russians are both behind bars -- Drinkman in the Netherlands, Smilianets in New Jersey -- charged with being among the most prolific of online bad guys in the biggest data-breach prosecution in U.S. history. Arrested in 2012 while vacationing together in Amsterdam, they're accused of a conspiracy that pillaged 160 million credit card numbers, targeting Heartland Payment Systems Inc., 7-Eleven Inc., the Hannaford Bros. Co. grocery chain and at least 14 other companies from 2005 to 2012. The federal indictment paints Drinkman as a master at evading online security and penetrating corporate networks, assisted by Smilianets as the cash-out specialist who priced and sold the card numbers. Three other alleged co-conspirators -- two Russians and one Ukrainian -- remain at large. U.S. investigators traced online nicknames, stealthy computer code and hidden servers amid a vast professionalized underground before making the arrests. The story of that probe, pieced together from interviews and previously undisclosed legal documents, reveals the ecosystem of Russian hacking, a cyber-realm of easy rewards peopled by educated young men with frustrated job prospects. bloomberg.com

Was Fred Meyer LP Manager wrongfully terminated for trying to catch a thief?
A Fred Meyer employee who was fired for the methods he used to stop a shoplifter has been given another chance to have a jury decide his wrongful discharge lawsuit. The Alaska Supreme Court has reversed the summary dismissal of his lawsuit, ruling a jury should get to decide (1) whether the employer's policy manual was legally binding and (2) whether the employee was treated fairly in light of how other employees were disciplined. Fred Becker was fired from his job as an LP manager at a Fred Meyer store in Anchorage in January 2012 because of his interaction with a customer he had observed attempting to steal a stereo system. As the man passed the last point of sale and the electronic security devices, Becker identified himself as an LP employee and told the man to stop. The man dropped the stereo system and fled. Becker continued to pursue the man outside the store, and while the man was running, he tripped and fell in the parking lot and dropped his cell phone. Becker grabbed the cell phone, thinking he could use it for identification. The man got up and demanded that Becker return his cell phone, but Becker instead threw the phone on the roof of the Fred Meyer building. Becker said he acted instinctively, out of fear of the man. The man then left the parking lot, got into his car, and drove away. Becker recovered the suspect's cell phone, found photographs of him on the phone, and turned it over to the police. The police then arrested the man and charged him with theft. Several days later, Becker's supervisor met with him and told him that he should have given the cell phone back to the man rather than throwing it on the roof. The supervisor also told him that he had violated company policy by using a security camera to observe the man, running on the sales floor, and stepping off the sidewalk to pursue the man. He then told Becker that his employment was terminated, effective immediately. Becker appealed his termination to the director of loss prevention, who affirmed the termination decision. hr.blr.com

Analysis: Target's Canadian Lessons
In reviewing Target's troubled expansion into Canada, Kantar Retail breaks down the misfires into a finance-operations model: BRAND: Canadians are not Americans: Target did not fundamentally believe Canadians had significantly distinctive needs and expectations, as both the retailer and shoppers may have taken Canadians' desire for stores that were just like those in the U.S. too much at face-value. Canadians have different value-for-money expectations, and the competitive retailer set makes their choices very distinct from those in the U.S. FINANCE: Unrealistic expectations: Prior to launch, Target announced that sales rates would exceed that of its U.S. stores. Target was expecting margins to be higher in Canada, not lower, as the retailer decided that retail prices were to be marked to market. Unfortunately, due to unclear expectations, Canadian guests were led to believe they were to be offered U.S. pricing. Not only did this outrage guests, but Target's efforts to "sharpen" pricing pushed the retailer to earn less through reduced margins as the company scrambled to make amends. OPERATIONS: Faster is not better: While Target gave its competitors a two year notice, it decided to hit the market with an incredibly fast roll out of 124 new stores. The Canadian market entry was the company's largest store expansion in its 50+ year history. Given the huge costs, it was startling that Target planned out long term inventory, staffing, and operating decisions depending solely on U.S. models, because they didn't have data from actual Canadian sales. Inventory and logistics were swamped: Too much of some things, and too little of others was one of the first problems that developed. However, it was months before Target was able to get its operations under control to consistently improve its in-stock positions in the stores. chainstoreage.com

Sears Offers Target Canada Workers Job Opportunities, Discounts Sears Canada is reaching out to workers affected by the exit of American retailer Target from the Canadian market. Target announced on Thursday that it will close 133 stores across the country by early June, with 17,600 employees losing their jobs. Sears says it's extending a special offer to Target Canada employees and is encouraging those interested in job opportunities at Sears to visit its website. Beginning early next week, Sears says the site will publish information on special events regarding career opportunities such as local job fairs across Canada. In a statement on Friday, Sears says there will also be an open invitation to Target Canada head office employees for a meet-and-greet with Sears executives and human resources experts on Jan. 21 in Toronto. The retailer also says it will offer affected Target Canada employees the Sears Canada employee discount for a period of 16 weeks, beginning on Jan. 21. huffingtonpost.ca

Paris terrorism attacks spotlight multinational security exposures; Multinational employers may rethink protection efforts The terrorist attacks in Paris earlier this month shocked the world and served notice to companies in the West the urgent need to ratchet up security for their employees. Risk and security consultants who assist U.S. multinational firms in anti-terrorism risk management say terrorism should be considered a fact of life in Europe. While it is unpreventable in some instances, employers need to reevaluate their security measures and terrorism insurance coverage to be prepared for targeted attacks like the ones against journalists at Charlie Hebdo's offices and Jews at a kosher grocery store. "There is an evolution in the way terrorist activity is manifesting itself," said Scott Bolton, London-based director of business development and network relations for crisis management with Aon Risk Solutions. The recent attacks highlight the issue of Muslim extremists worldwide using social media to indoctrinate followers and encourage jihadi attacks. "People think of (terrorism) as a bomb going off; now it's more of a people risk." businessinsurance.com

Omnichannel retailers get RFID performance benchmark from standards group Inventory visibility is a prerequisite for retailers executing omnichannel strategies, which is why RFID is enjoying a resurgence and something called the Tagged Item Performance Protocol holds great promise. Inventory visibility has always been important in retail, but never more so than today when retailers of all types are looking to execute omnichannel strategies that involve ship from store and return to store capabilities. Omnichannel creates all sorts of new supply chain challenges that make it more difficult to keep tabs on inventory. It's why RFID is enjoying a resurgence and the standards setting organization GS1 US recently released a new guideline called the Tagged Item Performance Protocol (TIPP) to help the retail sector consistently define, test and verify the performance level of Electronic Product Code (EPC)-enabled Radio Frequency Identification (RFID) tags. Developed by retailers, suppliers and technology solution providers, TIPP offers a standardized system to benchmark the performance of RFID-tagged items in multiple environments. retailingtoday.com

Many security purchases remain underutilized, not used at all A new survey by Osterman Research on behalf of Trustwave shows that enterprises that invest in new security controls often end up underutilizing the technologies in which they just invested or not using them at all. Osterman surveyed 172 small, midsized, and large enterprises from multiple industries and found this to be true with at least 30% of the respondents. In some companies, survey respondents said nearly 30% of all new security investments were not being used at all or were underutilized. One company surveyed said 60% of its security software was shelfware. Some examples of technologies being underutilized included firewalls that were installed but never properly configured with the right rule sets, database monitoring tools that were implemented but never looked at later, and data leak preventing tools with few policies for monitoring data loss. darkreading.com

Google said to be preparing to compete with Apple Pay Google may be stocking its war chest to compete with Apple in mobile payments. The Internet giant is reportedly in talks to acquire Softcard, a company that helps people to pay for things using their mobile devices. The deal for the payments company -- a joint venture between carriers AT&T, Verizon and T-Mobile -- is said to be for less than $100 million. The buyout would mean a more aggressive push from Google to compete in mobile payments. Tech giants like Apple and Google have good reason to invest in payments. By 2019, consumers will buy $142 billion worth of goods using mobile-payments services, up from $52 billion in 2014, according to Forrester Research. cnet.com

Playstation, Xbox hacker arrested - 'Attack-for-hire' service shut down Several media outlets are reporting that authorities in the United Kingdom early this morning arrested an 18-year-old in connection with the denial-of-service attacks on Sony Playstation and Microsoft Xbox systems over Christmas. The arrest is one of several tied to a joint U.K. and U.S. law enforcement investigation into a group calling itself the "Lizard Squad," and comes as the group's attack-for-hire online service was completely compromised and leaked to investigators. krebsonesecurity.com

Here's Why There Is A Cybersecurity Crisis in This Country Apparently the secret to getting people to spill their Internet password requires a television camera and microphone and the promise of a national audience. ABC's Jimmy Kimmel Live found every CIO's worst nightmare strolling the Hollywood Walk of Fame. wsj.com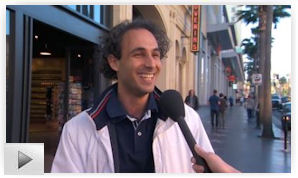 UK: Bolland's Strategy In Focus As Marks & Spencer's Clothes Lose Universal Appeal For generations, British children went to school in Marks & Spencer's clothes, teenagers turned to it for first interview suits and shoppers of all ages bought its underwear. But the arrival over the last 20 years of fast, cheap fashion at one end of the market and affordable luxury at the other has left M&S struggling to recapture its universal appeal. After 14 consecutive quarterly declines in clothing, footwear and homeware sales, time could be running out for the man tasked with finding a solution - Dutchman Marc Bolland. A rising share price, a strong dividend and signs of improvement in its clothes had largely kept investors onside during his five-year tenure, but a disastrous Christmas has reignited the question of whether M&S needs a fresh direction. businessinsider.com

Long Island C-store Convicted of $668K SNAP Fraud

Consumer sentiment in January hits 11-year high

Furniture store gambles $2 million on a snowy Super Bowl

Amazon to make original movies for theatrical release


Last week's most popular news article --

Dollar General expands LP team - announces 22 new LP jobs Dollar General, one of America's fastest-growing retailers with nearly 12,000 locations across the country, announces 22 current vacancies within its Asset Protection and Loss Prevention department to support the company's strong growth and development. Positions are currently available in Middlebury, Vermont; Harrisburg, Pennsylvania; Wilkes-Barre, Pennsylvania; Raleigh, North Carolina; Springfield, Missouri; Wichita, Kansas; Minneapolis, Minnesota; Denver, Colorado; Tupelo, Mississippi; Little Rock, Arkansas; Nashville, Tennessee; San Antonio, Texas; El Paso, Texas; College Station, Texas and Laredo, Texas. Candidates interested in learning more about the positions and/or apply may visit the DG Careers website at www.dollargeneral.com/careers.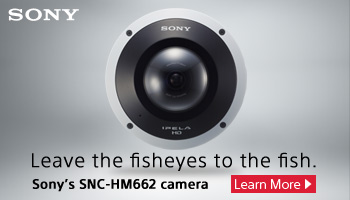 All the news - One place - One Source - One Time
The D&D Daily respects your time
& doesn't filter retail's reality
Report Your News!
(content subject to approval)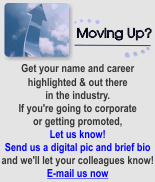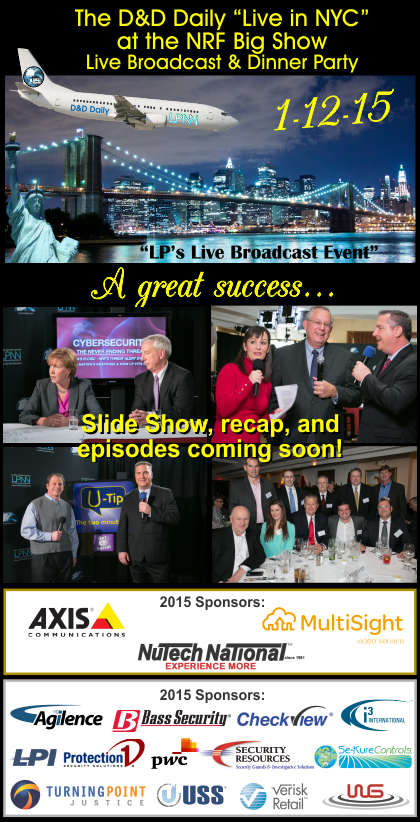 Loss Prevention News Network

NRF's LP Awards & Recognition Committee

Melissa Mitchell, CFI, Dir of LP and Inventory Control, LifeWay Christian Stores, and Chair, NRF LP Awards & Recognition Committee

Melissa Mitchell, CFI, Director of LP and Inventory Control for LifeWay Christian Stores, discusses the NRF's LP Awards Program, which honors loss prevention professionals and law enforcement officers who have positively impacted the LP community each year. As chair of the NRF's Awards & Recognition Committee, Melissa talks about the importance of acknowledging excellent performance among your ranks. Learn how you can get involved in next year's nomination process!
---
In this LPNN Quick Take, hear from Joe LaRocca, Hedgie Bartol, Business Development Manager, Retail, Axis Communications, and Professor Bob Hanson, Northern Michigan University. Hedgie discusses what he aims to get out of these types of conferences and what he tries to learn. While Bob Hanson tells us what he takes back to the university and students from the conference. The three discuss how Loss Prevention as a profession has changed over the last 20 years.
New episodes from our "Live in NYC" 2015 broadcast coming this week!



Joan Manson

Sponsored By:


Bass Security





Sponsored By:



Keith White & Michael Nelson

Sponsored By:


Dan Faketty and Professor Bob Hanson

Sponsored By:


The NRF's LP Legislative Committee, a National Update





Jeff Fulmer & Jon Gold


Sponsored By:


Preparing - Training - Responding to the Active Shooter





Rich Mellor


Sponsored By:

Cyber Security's Increasing Impact on Retail & the Role of Loss Prevention

Tom Litchford
Sponsored By:

Stan Welch, VP of LP, JCPenney



Sponsored By:



In case you missed it ...
Click here to view all the episodes from
"Live in Ft. Lauderdale at the NRF LP Show."

Solution Providers, have a video or commercial you want to publish? Contact us.



e-commerce

Sponsored by The Zellman Group
Hard Evidence: how much is cybercrime really costing us? In the wake of the latest high-profile hack of Sony and claims of "cyber-vandalism" being thrown about, it's normal to feel a sense of unease. Just this week, yet another proposal for new cybersecurity legislation has been made, and by the president no less. Yes, cybercrime is rising and does result in losses. However, successfully committing cybercrime isn't as easy as one might think. The direct losses from data stolen through hacking, online card fraud and online scams are actually relatively low when compared with the direct losses from welfare fraud or tax evasion. First of all, the stolen data themselves aren't terribly valuable. Stolen credit card and other credentials typically sell for pennies on the dollar – numbers for credit card accounts with thousands of dollars go for 50 cents to $12 on average. Secondly, it's surprisingly hard to successfully commit online card fraud. Say you buy thousands of credit card numbers for a few bucks: how would you know which ones will work and which ones won't? We see this difficulty in the statistics. Approximately $1.5 billion was lost in 2012 to online credit and debit card fraud in the US. That might sound like a lot but consider that this is less than 0.1% of all card transactions that year. This translates to a loss of about $4.70 per person a year. In the same year, the "old-fashioned" way of committing fraud, using fake cards (sometimes with stolen data) to make fraudulent purchases usually at stores and in-person, was more than $2.2 billion. theconversation.com

Mobile Malware Surges In The US, Mainly On Android Mobile users encountered malware nearly twice as often in 2014 than during 2013 - up from 4 percent to 7 percent, CSO Online reported. The report, based on aggregated data from more than 60 million users worldwide, also said that more than 4 million Android users in the U.S. encountered ransomware, with some victims forced to pay as much as $500 to unlock their devices. Ransomware also landed among the Top 5 mobile-malware threats in the U.K. and Germany. On the other hand, adware - apps displaying ads that actually make it hard to use a smartphone, or collect unreasonable amounts of user information - dropped dramatically, in part because of Google's increased policing of its Play app market. But mobile malware is also growing increasingly sophisticated. The current generation appears to be aimed at collecting corporate information, but the next round could specifically aim at personal information, including payment-card numbers and banking information - something that has already happened in South Korea with mobile malware that pretended to be a download of the movie "The Interview." pymnts.com

"Fraud is not a person - it is a dynamic grouping of statistics that deviate from the norm."
Stuart B. Levine, CFI, CFCI
CEO, The Zellman Group & Zellman Fraudnet


ORC News
Sponsored by Security Resources
Simpsonville, KY Police working a dozen theft cases from new outlet mall Shoplifting at the new Simpsonville Outlet Mall is such a problem, police want extra officers and tougher penalties. Simpsonville Police are having to work closely with mall security to catch the suspects in the act and, recently, they've been successful. Three women almost got away with a trunk full of more than $10,000 dollars worth of stolen clothes, shoes and purses in late December. Chief Minnis says his officers are currently working a dozen shoplifting cases from the outlet mall, which has only been open about six months. He says it's really added to their case load. "It has been a learning experience. It has become a little bit of a strain to deal with because of the amount of dollars," he said. Because of all the shoplifting at the mall, he hopes to add a few extra officers to his five man department in the near future. While WDRB was at the mall shooting video for this story, our crew even saw it themselves. Our cameras caught some alleged thieves booking down the highway after running out of Saks OFF 5th with alarms sounding. Police say the two people got away with a couple thousand dollars worth of merchandise, but officers will likely be able to identify them later. Chief Minnis says The Shoppes have been cooperating with investigations and they've been able to identify persons of interest because of high quality surveillance video. wdrb.com
Police say 'Felony Lane Gang's' reach is wide
Belfast, Maine Police say they were alerted to the connection between a recently burglarized local vehicle and a multi-state theft ring known as the Felony Lane Gang due to the method of using outer drive-through lanes of banks in the crimes. "The checks [that were stolen from a vehicle in Belfast were deposited to an account in Portland," which is what led Portland Police to connect the two, according to Detective Bryan Cunningham. Although this might be the Felony Gang Lane's first crime directly linked to Belfast, accounts are more widespread. Recent news concerning the gang includes an article about the attempt by the Marion County Indiana Sheriff's Office to combat the "notorious criminal gang" using advanced criminal analytics. A Texas NBC affiliate reported the arrest of 16 members of the Florida based gang in June 2013. The arrest came after some of the members were captured after detectives reviewed video. Methods remain the same: Smash windows, steal purses and use contents to cash checks in the drive-thru lane of local banks. In the Plano, Texas, incident, a police spokesman said the entire crime, from smashing the window to stealing the purse, took approximately 10 seconds, according to published reports. penbaypilot.com

Flint, MI woman sentenced to 9 months for $2,000 theft from Kohl's A Flint woman was sentenced Thursday to nine months in the Livingston County Jail for stealing from the Green Oak Township Kohl's store. Angela Marie Judd also was ordered to spend two years on probation. She can be released after six months in jail to an inpatient substance-abuse treatment program. If she successfully completes the program, the balance of jail time will be waived. Police said Judd and her brother, Jeromy Aaron Judd, came from Flint to the Green Oak Township store, where they stole more than $2,000 in merchandise and then ran to their car. Authorities said Angela Judd, however, got "into a fight" with the store's loss-prevention officer, whose finger was shut in the car door as the Judds tried to flee the scene. Jeromy Judd earlier was sentenced to one year in jail and two years of probation for first-degree retail fraud in connection with the case. hometownlife.com

Washoe County, NV Deputies search for 2 men in Xbox Live scam Washoe County deputies are still searching for two men suspected of using counterfeit coupons to get several years' worth of Microsoft Xbox Live membership accounts. Deputies responded to a call at about 7 p.m. on Jan. 3 of two men who used fake coupons to get free Xbox Live membership cards valued at $59.99 each at a Walgreens store near Mae Anne Avenue and North McCarran Boulevard. Witnesses told deputies that the men had said they had obtained the coupons by completing an online survey. "We believe they might use those coupons at other stores, so we want to bring them to justice before that happens," Washoe County Sheriff's Office spokesman Bob Harmon said Sunday. "(The cards) could be for their own use or they can turn around and sell it, but it's still too soon to figure that out," he said. Deputies had also responded to a call about two hours later of two men who used three coupons to buy three 12-month membership cards at a Walgreens store on the 9700 block of Pyramid Way in Spanish Springs. The suspects claimed they had won the coupons in a contest, authorities said in the news release. rgj.com

Odd item targeted in retail thefts at PetSmart in North Coventry, PA There are gentlemen thieves. There are jewel thieves. There are horse thieves. And then there is Abigail Elizabeth Luft. Luft, a Pottstown area woman, seems to have made it her particular specialty in the theft business to target pet deshedding tools, those implements that give dog and cat owners a chance to clean up their feline and canine friends, warding off hair balls and massive amounts of stray fur. On Friday in Common Pleas Court, Luft pleaded guilty to a single count of felony retail theft and agreed to repay more than $3,000 to the PetSmart store in the Town Square Shopping Center in North Coventry, where she repeatedly shoplifted multiple deshedding tools. Luft, 25, of Lower Pottsgove, was sentenced to 11 1/2 to 23 months in Chester County Prison by Judge James P. MacElree II as part of a plea agreement reached between Assistant District Attorney Ryan Borchik, who prosecuted the case, and defense attorney Brenda Jones of West Chester, representing Luft. Luft had told a Colebrookdale, Berks County, police officer investigating other retails thefts that she had taken dozens of the deshedding instruments from the PetSmart store, and taken them to the Cash Traders pawn shop in Pottstown where she sold them. She said she used the money she received to buy heroin. dailylocal.com

Springfield, PA Police seeking ID for suspect in Walmart theft Authorities are asking for help to identify a male suspect in a retail theft/assault at the Walmart Supercenter in the Marple Crossroads Shopping Center Jan. 15. According to police, the suspect allegedly stole computer items from the store, hiding them inside a backpack. When he was stopped by store security, he was brought into the security office. When security tried to retrieve the items, the suspect rushed the security officers, knocking them out of his way as he made his escape from the store, located at 400 S. State Road. The incident occurred shortly before 5:30 p.m. delcotimes.com
Do you have an ORC case to share?
Share your ORC news and help the industry grow

Press Releases

"Operation - Bundle Up Washington" Reduces Crime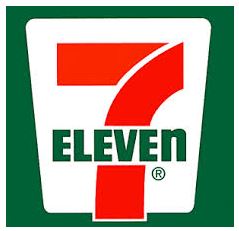 While many of us were bundling up against winter weather, 20 7-Eleven stores in the Tacoma and Federal Way areas of Washington State were wrapping up a 30-day crime spree – thanks to a tremendous coordinated effort by the 7-Eleven, Inc. Asset Protection team, franchisees, sales associates and local law enforcement agencies.

From Nov. 26 until Christmas Eve, one man committed crimes at 20 of 7-Eleven stores, as well as at other retail establishments in that area. But on Christmas Eve, his luck ran out. Thanks to consistent communication from 7-Eleven, local law enforcement and our retail partners were on the lookout for the perpetrator. When he struck again, he was immediately identified and taken into custody.

"Franchisees, store managers and sales associates all played crucial roles in this case by quickly reporting incidents to the Asset Protection Hotline," says Mike Aldridge, 7-Eleven Asset Protection Specialist & Law Enforcement liaison. "The faster an incident is reported, the faster the Asset Protection team can respond and help bring resolution." The Dallas headquarters-based 7-Eleven Asset Protection team reviews all robbery incidents reported to the company's Asset Protection Hotline. The team analyzes surveillance video and images from each incident to help solve the case and prevent future incidents from occurring.

Ryan Scherschell, 7-Eleven Corporate Asset Protection Investigator, is charged with reviewing all robbery incidents in the Pacific Northwest Zone. With the help of the stores, he was able to link several of these incidents to the same person. "This is a perfect example of our teams working together toward a common goal - - not only to put an armed robber behind bars, but to ensure the safety of our customers, employees and stores," Aldridge said.

"The SSC AP team provided continuous updates to the field AP team members, who leveraged their partnerships with field leadership to disseminate the information," Aldridge added "The result was a decrease in the average dollar amount loss per incident, as well as a reduction in the time it took stores to report incidents to the AP Hotline."

Special recognition goes to the following individuals for their nonstop support of this investigation: Ryan Scherschell, SSC Asset Protection; Michael Hufford, AP manager/Pacific NW; Sharon Wiltshire, AP specialist/Pacific NW; Melissa Dickinson, AP specialist/Pacific NW, and all of the franchisees in the Tacoma and Federal Way areas for their continued support and excellent reporting practices to the AP Hotline.

In addition to the Asset Protection Hotline, the LawEnforcement@7-11.com email address is another useful tool for 7-Eleven franchisees (what about corp/store operators?) to offer law enforcement as a means of requesting AP support. In the last quarter of 2014, AP responded to 478 law enforcement requests from more than 154 different law enforcement agencies.
Thank you to Byron Smith, Corporate AP Manager, 7-Eleven for submitting this article.

Retail Crime News

Sponsored by NuTech National
2 dead, 1 wounded in Melbourne (FL) Square Mall shooting Police on Sunday identified a man shot to death at a Florida shopping mall on Saturday and said he was apparently trying to protect a woman who was wounded in the attack. Leonardo Coppola, 36, died when a gunman went to a store at the Melbourne Square Mall intending to shoot the gunman's wife, the Melbourne Police Department said in statement. Police could hear shots when they responded to a report of gunfire and inside the mall found Jose Garcia-Rodriguez, 57, of Palm Bay; his wife, Idanerys Garcia-Rodriguez, 33; and Coppola, who died from his wounds. "Initial reports indicate Mr. Coppola was attempting to move Idanerys Garcia-Rodriguez out of harm's way when he was shot," the police statement said. Coppola was the owner-operator of a restaurant at the mall, the statement said. The mall in Melbourne, on Florida's east coast, was closed after the shooting, but reopened on Sunday. Jose Garcia-Rodriguez was killed by a self-inflicted wound and his wife, who appeared to be the target of the shooting, was in good condition on Saturday, Melbourne police commander Vince Pryce told a news conference. Police said Jose Garcia-Rodriguez had pockets full of ammunition and they found three handguns at the scene. yahoo.com
Person found shot inside a Walmart in Albuquerque, NM It happened around 9pm Sunday at the store on Coors Near I-40. Where we are told the store is back open this morning. This is a very active ongoing shooting investigation.. Police say a person was found shot inside the store. They were rushed to the hospital, and their condition is unknown at this time. It's now a full violent crimes call out. Police have not said if the shooter has been arrested. One Walmart worker we spoke to off camera said that two men had been fighting right outside the store when two shots rang out. That information has not been confirmed by police. koat.com
'Operation Blue Light' Dearborn and Dearborn Hts, MI Police Cooperative effort results in significant arrests The Dearborn and Dearborn Heights police departments were among nearly three dozen law enforcement agencies from all over southeast Michigan that participated in an effort to share information and reduce pattern crimes across city limits. Operation Blue Light, which took place during the last two weeks of December, resulted in 408 felony arrests, 1,436 misdemeanor arrests and 591 arrests of people wanted on outstanding warrants. More than 60 weapons were recovered. Police participating in the operation made more than 16,000 stops, said Dearborn Chief Ronald Haddad. "Criminals are smart. They know they can divide and conquer," said Barbara McQuade, U.S. attorney for the Eastern District of Michigan. Haddad said the operation resulted in some significant arrests in his city. Three dollar stores in Detroit and one in Dearborn were robbed by armed men in December, Haddad said. Through the combined efforts of several law enforcement agencies acting on tips from the public, police arrested two men who face numerous federal charges and will spend at least 80 years in prison if convicted, McQuade said. Also under Operation Blue Light, police arrested three sisters Dec. 24 in connection with an attempted robbery of a Walgreens store on Warren near Schaefer. pressandguide.com
War Against Counterfeit Merchandise Heats Up With the Super Bowl in Glendale just around the corner, the effort against counterfeit merchandise is kicking up a notch. Phoenix police, Glendale police, and the US Homeland Security Investigations office announced on Friday that in the past year, they have seized approx. $850,000 worth of counterfeit merchandise – football-related and otherwise – around the valley. They displayed some of that fake merchandise at a news conference. kyfi.com
SFPD investigating smash and grab at Patagonia store San Francisco police are investigating a smash and grab burglary at the Patagonia store near Fisherman's Wharf. Two men backed a U-Haul van through the front door of the store, grabbed merchandise, loaded up the van and fled the scene. abc7news.com
Police investigating possible burglary at Sports Authority in Kennewick, WA Kennewick Police are investigating a possible break-in at the Sports Authority store at 908 N. Colorado St., they said. Police responded to a burglar alarm at 2 a.m. Saturday. They arrived to find no glass or entrances broken, but shirts and other merchandise on the floor. The case is still under investigation, police said. Store employees are planning to review security footage to see if anything was stolen. tri-cityherald.com

Costa Rica: Brazen thief caught stuffing TV up her skirt and walking out of shop Watch again closely. This woman makes an entire television disappear up her skirt. The magic trick was caught on camera at a store in Guápiles, Costa Rica. The brazen thief is seen wandering in before stuffing the TV up the world's most spacious skirt and walking out in a nonchalant fashion. Police uploaded the footage to YouTube in a bid to catch the magician who, for now, is refusing to reveal her secret behind the trick. metro.co.uk
Chino Hills, CA traffic stop leads to suspected identity theft ring

Robert C. Wesley Jeweler-Gemologist in Scottsdale, AZ Robbed at Gunpoint

Quick-cash scam artist hits up Winnipeg, CN stores

Kay Jewelers in the West Oaks Mall, Houston, Texas reported a Grab and Run theft of a gold chain valued at $3,699

Kay Jewelers in The Crossings at Smithfield, Smithfield RI reported a Distraction Theft which resulted in the loss of a diamond ring valued at $4,099

Kay Jewelers in the Cherry Creek Mall, Cherry Creek, CO reported a Grab and Run theft of a Men's gold chain valued at $4,299

Kay Jewelers inn the University Mall, South Burlington VT reported a Grab and Run of a Diamond Ring valued at $7,599


Robberies and Burglaries
● Boost Mobile/U-Haul - South Haven, MI - Armed Robbery
● BP Short Stop - Fremont, NE - Burglary
● Cal's Food - Council Bluffs, IA - Armed Robbery
● Casey's General - Lafayette, IN - Armed Robbery
● Dollar General - Aiken, SC - Armed Robbery
● Dollar General - Dayton, OH - Armed Robbery
● Dunkin Donut - Newark, DE - Armed Robbery
● Enid K-Store - Enid, OK - Armed Robbery
● Family Dollar - Willingboro, NJ - Burglary
● Krystal's - Mobile, AL - Armed Robbery/ Shooting
● Kwik Shop - Lincoln, NE - Armed Robbery
● Lil Cricket - Laurens, SC - Armed Robbery
● Shell - New Orleans, LA - Armed Robbery
● Shelly's Seafood - Conway, SC- Armed Robbery
● Shoppers Drug Mart - Oshawa, ON, CN - Armed Robbery
● The Fast Mart - Magee, MS - Armed Robbery
● Walgreens - Tulsa, OK - Armed Robbery
● Walgreens - Omaha, NE - Armed Robbery
● Xpress Mart - Vineland, NJ - Armed Robbery


Vendor Spotlight




Comprehensive video management portfolio to help retailers prevent loss, protect assets and improve business performance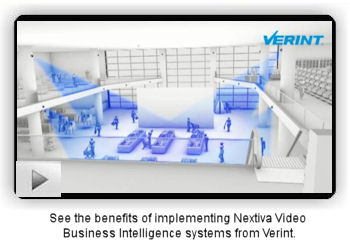 Solutions to Enhance the Retail Experience

The retail industry faces tough challenges ranging from a highly competitive, commoditized market to organized crime and shrinkage. Verint's powerful Nextiva video management portfolio provides retailers with an increased level of visibility and associated metrics in a store and across the retail chain. The robust suite of Nextiva video applications includes the following: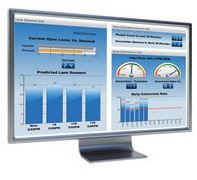 The Nextiva advanced video portfolio goes beyond loss prevention. We understand that security solutions and business intelligence must serve a variety of purposes: from increasing sales and securing assets to improving workforce productivity and customer satisfaction. See why 4 of the top 10 U.S.-based retailers leverage Verint's proven solutions.

Learn more here!

Featured Job Listings
Sponsored by NuTech National
Feature Your Job Here For 30 Days -
70% Aren't On the Boards
Director of Corp. LP
Bed Bath & Beyond
Union, NJ
Bed Bath & Beyond
Director LP
Sephora
San Francisco, CA
LinkedIn
Director of Corp. Security
Gap Inc
San Francisco, CA
Gap Inc
VP of Sales
Checkview
Chanhassen, MN
Checkview
Sr. Director, Field LP
Ross Stores
Dublin, CA
Ross Stores
Director Market LP
Walgreens
Phoenix, AZ
Walgreens
Regional LP Mgr
Dollar General
Multiple Locations Nationwide
Dollar General
LP Manager
Bowlmor AMF
Chicago, IL
Bowlmor AMF
LP Manager
Bowlmor AMF
Denver, CO
Bowlmor AMF
Market AP Specialist
REI
Portland, OR
REI
National Account Executive
Checkview
Northeast Region
Checkview
National Account Executive
Checkview
United States
Checkview
Corporate Investigator
Confidential
San Francisco Bay, CA
Confidential
National Account Manager
Vector Security, Inc
TBD
Vector Security, Inc
National Account Mgr
Confidential
Northeast
Downing & Downing

Limited Time Only - Post Your Multi-Unit LP jobs for FREE - Learn More Here

Daily Job Alerts


Appearing One Day Only
View our Internet Jobs Archives here
Store AP Manager
Home Depot
Houston, TX
Home Depot
Store AP Manager
Home Depot
Natick, MA
Home Depot
LP Supervisor
JC Penney
Pikeville, KY
JC Penney
LP Supervisor
JC Penney
Arcadia, CA
JC Penney
LP Supervisor
JC Penney
Lake Charles, LA
JC Penney
Asst Mgr E-commerce LP
Forever 21
Los Angeles, CA
Forever 21
AP Manager
Sam's Club
Willow Grove, PA
Wal-Mart
AP Manager
Sam's Club
Chandler, AZ
Wal-Mart
AP Manager in Training
Walmart
Uvalde, TX
Wal-Mart
AP Manager in Training
Walmart
Washington, IN
Wal-Mart
AP Manager in Training
Walmart
Jacksonville, FL
Wal-Mart
AP Manager in Training
Walmart
Bedford, OH
Wal-Mart
AP Manager in Training
Walmart
Corsicana, TX
Wal-Mart
LP Manager
Kmart
Gaithersburg, MD
Sears Holdings Corp
LP Manager Hrly
Kmart
Williamsburg, VA
Sears Holdings Corp
LP Manager
Sears
Tukwila, WA
Sears Holdings Corp
LP Manager Hrly
Kmart
Sioux City, IA
Sears Holdings Corp
AP Team Leader
Target
Flushing, NY
Target
ETL Assets Protection
Target
Dublin, CA
Target
LP Lead
Sears Canada
Kelowna, BC, Canada
Workopolis
LP Area Manager
Sears Canada
Regina, SK, Canada
Workopolis


Home of the Industry's Original
On the Move

Shawn Blankenship was promoted to Vice President of Asset Protection for The Home Depot.
Todd Mace was named Regional Loss Prevention Manager for 24 Hour Fitness.
Post Your New Job or Promotion!
See all the Industry Movement


Your Career
Sponsor this section of the Daily
10 Smart Tips to Prevent Distractions and Sharpen Your Focus Distractions plague us every day. Your ability to stay focused is a critical factor in your success or failure. It is important to manage your distractions and eliminate opportunities for you to put off getting things done, and here are some tips to help. Look within

Your Game Plan to Becoming a Better Version of Yourself You should always be developing and growing your skills, because that will help you become an improved version of yourself. In order to become a better version of yourself, you need to take care of your basic needs. Here are some steps for taking care of your body and mind. Compete with yourself

Last week's most popular articles--

7 Things that Will Keep You From Being Successful You don't want to be held back from reaching your dreams by others, but you could be hindering your own efforts and not realize it. It takes more than just hard work, it also takes avoiding these seven obstacles that could be keeping you from your goal. Regrets

15 Signs Your Employee is Ready to Become a Manager As a leader, it's important to give your team the chance to grow. Some of your employees may have what it takes to become a manager, but how can you be sure? In order to be absolutely sure you're making the right decision, here are some surefire signs that a team member is ready to be a manager. Vocabulary changes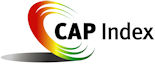 Tip of the Day
Sponsored by Vector Security
Healthy debate in any industry spurs growth, understanding, and challenges the status quo. Without it the normal evolutionary processes which are slow to begin with slow even further. It is those who have the courage to debate that make a difference and create change. However, as in the case of any debate interpreting and understanding the messages is critical in order for it to have a positive impact and facilitate change.

Usually driven by opposing sides, debates are driven by individual experience and environmental influences that are often times invisible and therefore unrealized. But at the end of the day, regardless of opinion all debates spur discussion, thought, and emotion. And that is what causes change and understanding.

While interpretation is an individual experience, the experience itself has the ability to impact and educate.

Just a Thought,
Gus







Upcoming Events
---
Recruiting?
Get your job e-mailed to everyone... everyday
Post on our Featured Jobs Board!
Reach your target audience in 2015 every day!
Request our 2015 Media Kit
update account / change e-mail
unsubscribe FEEDBACK
www.downing-downing.com

Advertise With The D&D Daily




36615 Vine Street, Suite 103
Willoughby, OH 44094
440.942.0671
copyright 2009-2019
all rights reserved globally