The D&D Daily Mobile Edition
January 20,

2015



The LP Industry's #1 News Source - Informing, Educating and Instilling a sense of community


News Brief
Sponsored by WG Security Products, Inc.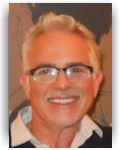 Les Piserchio was promoted to Director Loss Prevention Logistics for Bed Bath & Beyond. Les was previously the Regional Loss Prevention Manager for the retailer and had been with the company for over eight years. He was also a DLPS for TJX Companies, and an FAPTL for Mervyns. Congratulations Les!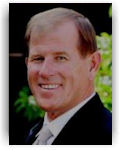 Bob Bonstrom was named Director of North American Sales for Delta Lock. Bob brings over 25 years of hands on experience that will assist everyone at every level with his proven abilities in customer relations, communication, leadership and teamwork. He was previously the Director of North American Sales for Catalyst Tags and a Regional Account Manager for Vanguard Protex Global. Bob also has experience in the loss prevention industry working for such retailers as Hughes Supply, HD Supply and Eckerd as a Corporate Loss Prevention Manager and JC Penney as a District Loss Prevention Manager. Congratulations Bob!

Retailers Rejected by U.S. Supreme Court on Debit-Card Fees Retailers will have to live with a U.S. regulation they say lets banks overcharge merchants by $3 billion a year. The U.S. Supreme Court, without comment, left intact a Federal Reserve rule governing how much banks can collect for debit-card transactions. The retail industry argued the regulation didn't go far enough in capping swipe fees at 21 cents per transaction. The use of debit cards has soared in the last decade. Consumers used them for 47 billion transactions in 2012, according to federal statistics. Wal-Mart Stores Inc. alone says it handled more than 3 billion debit-card transactions at its stores in the last fiscal year. The rebuff is a victory for Bank of America Corp. and Wells Fargo & Co., the top U.S. debit-card issuers, preserving a multibillion-dollar revenue stream for the industry. The largest banks earn as much as 5 percent of their revenue from card fees. The rejection also benefits the leading debit-processing networks, Visa Inc. and MasterCard Inc. bloomberg.com

NRF Says Supreme Court Ruling on Swipe Fees Leaves Merchants and Consumers Paying Billions Too Much The National Retail Federation today expressed disappointment at the U.S. Supreme Court's announcement that it would not review an appellate court ruling on whether the Federal Reserve set a 2011 cap on debit card swipe fees higher than the level sought by Congress in legislation passed the year before. While lower than the average of 45 cents before the cap was set, NRF argued that the 21-cent figure included costs that went beyond those allowed under the legislation and filed suit against the Fed in U.S. District Court in 2011. "The court's ruling means retailers will keep paying billions of dollars more than they should, and that fee-hungry banks will continue to rake in unearned profits that ultimately come out of consumers' pockets. We will continue to press the issue," NRF Senior Vice President and General Counsel Mallory Duncan said. nrf.com

Cam Connections, Inc. Finalizes Stock Sale with President & CEO Robert Bull Cam Connections Inc., one of the fastest-growing security dealers and integrators in North America, has announced a change in ownership. Robert Bull, President and CEO of Cam Connections, Inc., has completed an agreement to purchase all remaining shares of Cam Connections stock from former CEO Christopher Lesnewski, who stepped down from the company on December 31, 2014 to start another business. Robert and Christopher have maintained joint-ownership of Cam Connections since the end of 2010, when Chris' father Chuck Lesnewski retired from the company, which he founded back in 1998. Read more about the announcement in today's Vendor Spotlight below.

Retail crime in U.K. at 10-year high - Up 18% over last year - With 40% attributed to ORC
The impact of theft on UK retailers has reached its highest level in a decade according to this year's BRC Retail Crime Survey. BRC Retail Crime Survey 2014: Key findings: There were an estimated 3 million offences against UK retailers in 2013-14, directly adding $918 Million to retailers' costs. Although the volume of shop theft offences declined by 4 per cent, the average value of each incident increased from $268 to $366. Fraud increased by 12 per cent in 2013-14 and accounts for 37 per cent of the total cost of retail crime. Retailers report that cyber attacks pose a critical threat to their business. There were 32 incidents of violence and abuse per 1,000 employees in 2013-14. sky.com bbc.com
Why mid-sized retailers often outperform larger chains on cyber-security While many breaches don't make the headlines, those that did in 2014 had one thing in common: all of the companies involved were large, national or international chains. They have complex information security programs with many "moving parts." This can actually be an Achilles heel of retailers - one that might give mid-sized retailers a "leg up," as their smaller size and inherent nimbleness often reduces the possibility of breaches and, as a result, unhappy customers. Because they perform payment card transactions, all retailers must be compliant with the Payment Card Industry Data Security Standard (PCI-DSS). One thing to remember about PCI-DSS is that the larger the merchant, generally the more resources it takes to support its compliance efforts. Since more time is needed to complete assessments, the likelihood of the assessed environment changing during the assessment - leading to inconsistencies in findings and remediation requirements - increases. Also, because of the complexity of their infrastructures, large merchants more often than not, aren't able to move rapidly when it comes to adopting and implementing new technologies that could reduce the number of systems handling sensitive data. Smaller merchants with fewer locations can more rapidly deploy newer, more secure versions of software. retailcustomerexperience.com

Fewer than a third of retailers stay PCI compliant between audits Only 28.6 percent of retailers remain compliant during the time between compliance assessments, according to a preview of the Verizon's 2015 PCI Report. We see compliance going down day by day, month by month, after the assessment," said Rodolphe Simonetti, managing director for Verizon's compliance consulting. "Compliance is supposed to be supporting security, not just a yearly checklist." The Payment Card Industry Data Security Standard has 12 main requirements. The most likely to go unmet between audits? The requirement to maintain a firewall and making sure that there is a strong network protection later, said Simonetti. For example, he said, retailers are supposed to regularly review the rules for their firewalls to ensure that they are strong enough. But during some parts of the year, other things come first. "Like when they get ready for Black Friday, security becomes less of a priority," he said. Simonetti said he regularly hears people say that compliance doesn't support security, that it's an occasional project. It's not part of the ongoing security operations. "But what we see from a lot of customers is that a compliance audit often uncovers a lot of important security gaps," he said. "If you use it properly, it will definitely aid in supporting security. But if you think of it as a yearly exercise, then it does not support security." csoonline.com

Tokenization - an industry game changer for payment security? What is 2015's game changer? In my opinion: tokenization. No other technology has the ability to reduce security risk in the future payments landscape, but as with any revolutionary change there are significant accompanying risks. Tokenization - the process whereby a string of numbers (think account number or CVV) is replaced by a similar string of other numbers (token) by a token provider, with the token usable only under certain circumstances - is a relatively old and simple concept. ExxonMobil's Speedpass has been using tokens for almost 20 years. ApplePay introduced the latest iteration of payment tokens by using format-preserving, EMVCo compliant tokens stored on the secure element of the iPhone6. nacsonline.com

Dallas retailers come to grips with new 'bag law' Widespread confusion persists among merchants over Dallas' new carryout bag ordinance, even as the law appears to be successfully moving shoppers away from throwaway bags. While major retailers have largely adjusted to the law - which requires stores to charge 5 cents for most single-use bags, either paper or plastic - records show that many merchants remain unaware of the rules or have been slow to follow them. The law took effect on Jan. 1. In its first two weeks, city inspectors visited 144 retailers and found only about 29 percent fully compliant. Those merchants not in compliance weren't fined; the city is giving businesses a few weeks to resolve problems. The early returns underscore concerns that the Dallas ordinance, compared with similar bag laws in other cities, is complicated and overly prescriptive. dallasnews.com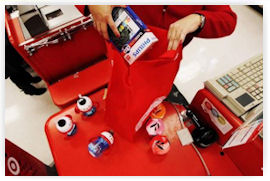 Family Dollar to learn fate at Thursday vote - Approval expected for Dollar Tree deal Family Dollar shareholders will likely approve a deal Thursday to sell the retailer to Dollar Tree, ending local control of one of the Charlotte region's most prominent homegrown companies. The drama has stretched on since July, with Family Dollar fending off a hostile bid from Dollar General to try to complete the planned acquisition by Dollar Tree. The fight reached a climax last week when Dollar General said it needs more than a month to figure out whether the Federal Trade Commission will allow or block its bid. That uncertainty and Dollar General's decision to not raise its bid likely doomed it, a source with knowledge of Family Dollar's thinking said. Several analysts following the deal agreed. wbtv.com

Report: Kroger could buy Florida Winn-Dixie stores The Kroger Co. has chosen its next expansion market, according to a report from WCPO-9, our ABC affiliate in Cincinnati. The name of the town is still unknown, but experts say northern Florida makes the most sense for the Cincinnati-based grocery giant. The Tampa Bay Business Journal says Kroger could buy Bi-Lo Holdings LLC, based in Jacksonville, which owns and operates more than 500 stores throughout the south. firstcoastnews.com

Broader sales gains likely among retailers in 2015 Decreasing unemployment, brightening consumer confidence and plummeting gasoline prices point to a boost in consumer spending in 2015 that should be more widespread and democratic than the spotty economic recovery of the past few years, experts say. Retail sales are expected to rise 4.5 percent this year, more than a percentage point more than the 3.4 percent growth in 2014, according to Kantar Retail, which excluded auto dealers, gas and food service from its analysis. After several years of spending gains driven by the wealthy, the consumer economy "is in transition" as more lower- and middle-income households see financial improvements, said Ellen Zentner, senior U.S. economist with Morgan Stanley. In 2013, the fastest-growing category in consumer spending was personal aircraft, followed by pleasure boats, she said. Today, computers and TVs are back on top. "That's important because that's normal," Zentner said. dispatch.com

In-store bars and restaurants coming to Chicago-market Whole Foods

Wal-Mart shuffles senior executives, announces departures

Barnes & Noble Announces Retail CEO to Retire

Bon-Ton holiday same-store sales up 5.3%

Michaels holiday same-store sales up 1.5%

Top 5 Cybercrime Malware Attacks of 2014

VP Supply Chain, LP & Safety in Ft. Mill, SC position open at Ross Stores

Business Unit AP Senior Director in Atlanta, GA position open at Wal-Mart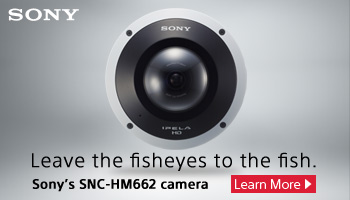 All the news - One place - One Source - One Time
The D&D Daily respects your time
& doesn't filter retail's reality
Report Your News!
(content subject to approval)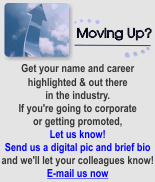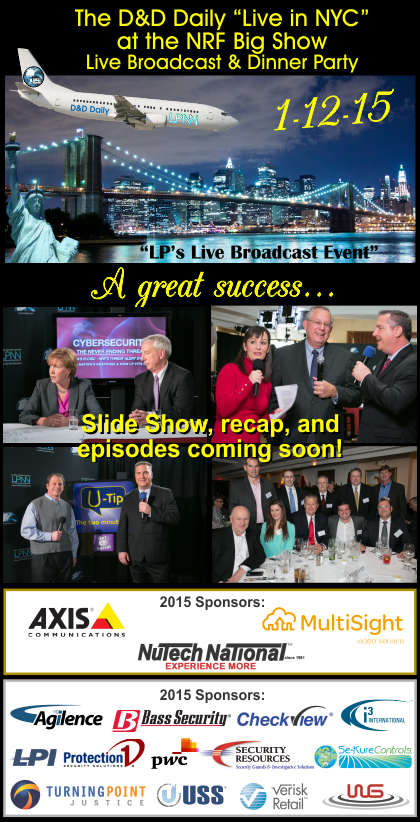 Loss Prevention News Network

Cyber Security & LP's
Role in the Effort
The NRF's Threat Alert System &
RILA's Development of R-CISC
How LP Fits In
Both NRF and RILA have been tirelessly working together and separately over the past year to establish efforts to help fight the cybercrime crime wave impacting retailers nationwide. Leaders from both industry groups sit down together with LPNN for an in-depth look at the NRF's Threat Alert System and RILA's Retail Cyber Intelligence Sharing Center. Tom Litchford, VP, Retail Technologies for the NRF, and Suzie Squier, Sr. VP, Member Services for RILA, discuss the latest in cybersecurity, what the two leading retail associations are doing about it, and what role LP executives can play in the fight against this unprecedented threat.



Joan Manson

Sponsored By:


Bass Security





Sponsored By:



Keith White & Michael Nelson

Sponsored By:


Dan Faketty and Professor Bob Hanson

Sponsored By:


The NRF's LP Legislative Committee, a National Update





Jeff Fulmer & Jon Gold


Sponsored By:


Preparing - Training - Responding to the Active Shooter





Rich Mellor


Sponsored By:

Cyber Security's Increasing Impact on Retail & the Role of Loss Prevention

Tom Litchford
Sponsored By:

Stan Welch, VP of LP, JCPenney



Sponsored By:



In case you missed it ...
Click here to view all the episodes from
"Live in Ft. Lauderdale at the NRF LP Show."

Solution Providers, have a video or commercial you want to publish? Contact us.


Stay Tuned for our New 2015 Get LP Social Column!

---

2014 LP Team Group Selfie Review

Showcasing each team in order!
Be on the lookout for our new Get LP Social 2015.

Your Team - Your Pride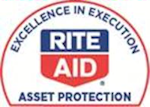 Rite Aid's Corporate AP Team
"Rite Aid Pride"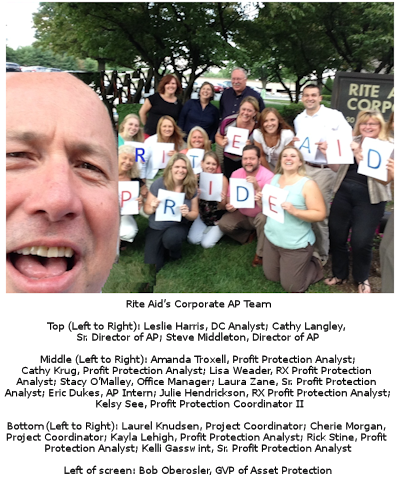 *Originally published on August 18, 2014
View all the selfies here!

Big Data
Sponsored by Verint
Target's Canada Venture Hampered by Data Woes After pumping billions of dollars into a money-losing Canada operation, Target Corp. said Thursday it would exit the country. Although a number of issues plagued the retailer, from pricing missteps to poor store locations, Target's faulty data ownership and reporting practices certainly didn't help matters. "Our stores struggled with inventory issues and we were not as sharp on pricing as we should have been," Target CEO Brian Cornell said Thursday. In May, CIO Journal noted the data inconsistency issues that likely played a role in Target's troubles. Reuters reported a number of logistics issues at the time, citing occasions when barcode data didn't match data in the corporate computer system. That resulted in goods coming in faster than they were going out, leading to inventory issues inside stores. Target's woes underscore the importance of clean, consistent data in the supply chain, particularly in an operation as complex as the retailer's. "If the numbers don't match then it becomes a garbage-in, garbage-out situation," Gartner Inc. analyst Stan Aronow told CIO Journal in May. Technology can aid in the process, but it also requires a human touch, like maintaining communication with third-party logistics managers and suppliers through every stage. wsj.com

The Security Case for Digitalization - a vital but often overlooked piece of the data security puzzle Over the years there have been a growing number of requirements for businesses regarding the protection and management of data. As such, data security has become a major issue for many organisations. At the same time, many businesses have to cope with more information, across more devices, than ever before. Additionally, the combination of physical paper and digital information makes data management and security more complex. Hard-copy documents are one of the weakest links in the document chain. They can be scanned and shared without trace, and electronic documents can be printed and shared in hard copy. It's easier to secure information electronically than through complex paper workflows. As such, digitization can be highly effective in helping enhance enterprise content security. information-age.com

Study: 96% of retailers are ready for the Internet of Things

U.S. states ask JPMorgan Chase for security data as they probe hack

India Hiring 800,000 Information Security Professionals

e-commerce

Sponsored by The Zellman Group
Are Payment-Card Breaches Already Being Reported In 30 Days? Are businesses that suffer payment-card breaches already reacting to last week's push by the White House to speed up disclosures? For the third time in the past week, a notable breach has been publicly disclosed within 30 days. Tennessee-based ValuePetSupplies.com has notified several thousand customers that its servers were accessed by someone unauthorized, who installed malicious files to capture customers' personal information entered on the website, SC Magazine reported. But unlike many such breach notifications, the one from Value Pet Supplies came just two weeks after the breach was discovered. According to a letter sent to thousands of its customers, the information stolen could include names, addresses, payment-card numbers, expiration dates and CVV numbers, phone numbers, email addresses and website account passwords. The company said the cyberattack appears to have taken place on or about Nov. 25, 2014, and the security professionals it hired to investigate the breach removed the malware and shut down the data leak by Dec. 29. But the Jan. 12 letter also explicitly states, "This notice has not been delayed by law enforcement." That marks a significant change from standard operating procedure for breaches as recently as six months ago. The U.S. Secret Service and FBI, which investigate most payment-card breaches because they typically involve interstate activity, have routinely requested that breach notifications be delayed while they investigate. State laws that require prompt notification of data breaches usually allow a delay at the request of law enforcement agencies. pymnts.com

Apple Pay expands to Bay Area supermarkets
Modesto-based Save Mart Supermarkets - which operates Save Mart, S-Mart Foods, Lucky, Maxx Value Foods and FoodMaxx - announced on Thursday that customers can now check out using Apple Pay at its 217 location in Northern California and Northern Nevada. Nicole Piccinini Pesco, co-president and chief strategy and branding officer at Save Mart Supermarkets, cited security and convenience as the chief reasons for adopting Apple Pay, a mobile payments system that lets people with the iPhone 6 or 6 Plus buy items in stores by waving their phones at the register. "We are working diligently to transform the shopping experience for our customers and this cutting-edge technology will help to speed them through checkout," she said in a statement. "Accepting Apple Pay provides shoppers a secure and private way to pay for their groceries and we've added support for this new mobile payment method solely for their benefit and convenience." Analysts say grocery stores, a staple of most shoppers' weeks, are precisely where Apple needs to be if its mobile payments system is to transform from a novelty to a reflex at checkout for consumers. Other grocery stores that back Apple Pay include Albertsons, Bi-Lo, Jewel Osco, Wegmans, Winn-Dixie and Whole Foods. Whole Foods told the Mercury News in November that it was doing about $4 million per week in Apple Pay transactions. siliconbeat.com

"Fraud is not a person - it is a dynamic grouping of statistics that deviate from the norm."
Stuart B. Levine, CFI, CFCI
CEO, The Zellman Group & Zellman Fraudnet


ORC News
Sponsored by Security Resources
Two men charged in theft of large quantity of Rogaine in NYC Two men from New York City suspected of stealing large quantities of Rogaine from drug stores across the state were arrested Sunday evening while allegedly attempting to steal over-the-counter medicine from the CVS Pharmacy. Bryant Kirkman, 33, and Kevin Ballard, 26, both of Brooklyn, NY, were each charged with third-degree larceny, conspiracy to commit third-degree larceny, possession of a shoplifting device and organized retail theft. After both men were arrested Sunday evening outside the CVS Pharmacy at 839 E. Main St., police found $2,658 worth of stolen goods in their vehicle, "a bulk of which was Rogaine," said police spokesman Sgt. Darrin McKay. "Once we were in the car, we found out they had been doing this all over the place," McKay said. "A lot of the stuff had original store tags." Police found stolen merchandise from drug stores in Berlin, Bloomfield, Windsor and Manchester, McKay said. Authorities from each town confirmed the items were missing. "We were able to close out a lot of cases," McKay said. An off-duty police officer was shopping at CVS Pharmacy Sunday evening, he said. A security officer at the pharmacy recognized the officer and told him he suspected a man in the store was trying to steal over-the-counter medicines, McKay said. The officer called for back-up and continued following the man, later identified as Ballard. Police later found that Ballard had a shopping bag lined with metal, a device used to conceal stolen items from store security sensors, McKay said. myrecordjournal.com
Employees arrested after stealing more than $6K in Midland, TX Two employees at a Midland retail store were arrested this month after allegedly stealing more than $6,000 in items and cash linked to fraudulent returns, according to court documents. Nilson Gomez, 21, of Midland was charged Jan. 13 with the state jail felony of theft between $1,500 and $20,000. Marianna F. Maya, 20, of Midland was also charged Jan. 13 with the state jail felony of theft between $1,500 and $20,000. Both Midlanders posted bond and were released from custody last week, according to court documents. The retail store's manager told police Jan. 13 that Gomez and Maya "fraudulently returned items by keeping the receipt from customers, then doing a return without actually returning the item to get the money back," according to their arrest affidavit. mrt.com
Nashua, NH woman accused of stealing from several stores; Woman faces felony theft charge A Nashua woman has been accused of shoplifting from nearly half a dozen stores over the course of two days. Police were contacted by a Kohl's employee, who caught 60-year-old Denise Doucette walking out of the store with several items. Officers determined she had stolen from four other stores the day before. Authorities said Doucette took more than $1,500 worth of items, so she is facing a felony theft charge. wmur.com
Ex-Phoenix Suns player set to be sentenced in Organized Retail thefts case Former Phoenix Suns forward Richard Dumas faces sentencing in a case stemming from thefts from a store on a military base. The 45-year-old pleaded guilty Dec. 11 to theft-related charges. He's scheduled to be sentenced Tuesday in Maricopa County Superior Court. Authorities say Dumas stole about $800 worth of merchandise from a Luke Air Force Base store while working with a janitorial service in 2012. They say Dumas was seen on surveillance cameras taking cigarettes, alcohol, food, DVDs and shoes. Dumas originally pleaded not guilty to eight felony charges of organized retail theft. He later reached a plea agreement. Dumas played for the Suns from 1992-1995 and helped Phoenix reach the NBA Finals in 1993. He was waived by the team after missing a drug test. usatoday.com

Investigators worry Houston-area firearms stores being targeted The ATF is warning Houston-area gun store and pawn shop owners about a rash of burglaries targeting them. "They're happening during the day," said co-owner of Spectre Firearms Mona Gilliam. Guns are money, easily sold on the black market for top dollar. "Anything that has a bullet coming out of it can be sold immediately," said Steve Vargas of Amex Pawn. The ATF's alert is directed at all federal firearms licensed places and clearly points out they are the newest target of thieves, citing a rash of gun burglaries and robberies in the last six months. "When they're not targeting money, they're targeting guns," said Vargas. Last week in Spring, two armed men rushed into a pawn shop and got away with 30 weapons plus cash. abc13.com
Do you have an ORC case to share?
Share your ORC news and help the industry grow

Retail Crime News

Sponsored by NuTech National
Store owner fires shots during smash-grab Rolex robbery in Philadelphia Police are looking for three men who smashed jewelry cases to rob a Willow Grove Park Mall store of high-end watches, leading the shop's owner to fire gunshots into the ceiling. Abington police said the three suspects began using small sledgehammers to smash cases containing Rolex watches at Precision Watches & Jewelry at about 7:30 p.m. Monday. They reached into the case and stole several watches. The store owner, fearing for the safety of himself and his employees, fired two shots from his handgun into the ceiling, according to police. The three startled suspects then ran from the store. Officials said the unidentified store worker was licensed to carry the handgun. One of the robbers cut himself while reaching into the jewelry case, police said. No other injuries were reported. Authorities didn't disclose how many watches the suspects took or the value of the items. phillly.com

New images released in deadly Walmart shooting in Albuquerque, NM 24 hours after a deadly shooting at Walmart -- we're seeing new photos of the suspect...and the victim. Albuquerque police say Angelo Martinez was shot in the Walmart parking lot, near Coors and I-40. Action 7 News reporter Matt Howerton has the surveillance pictures. Surveillance cameras captured it all. The shooting death of Angelo Martinez. The 21 year old was gunned down here Sunday night...in the Walmart parking lot near Coors and I-40. A witness says a wounded Martinez stumbled inside the store and police were called. He was then taken to a hospital where he was pronounced dead. Some shoppers weren't surprised...in 2013 a woman's body was found inside a car behind the store. "I've lived here for about 12 years...and on and off there's been issues here." Police are having trouble putting together leads in Martinez's case. They say witnesses couldn't provide good enough suspect information. These photos from security footage are all they have to go off of. In them you see the suspect and the truck he drove off in. Police will now review them to try and identify the man but they're also asking for the public's help. Meanwhile...Wal-Mart is insisting that their security is top priority. koat.com
Florida mall reopens after shooting that left 2 dead A woman who survived a shooting at a central Florida shopping mall is helping authorities with their investigation. Melbourne Police say 33-year-old Idanerys Garcia-Rodriguez remains hospitalized in good condition, but has been cooperating with detectives. Shots rang out in the food court of the Melbourne Square Mall on Saturday morning. Police say Garcia-Rodriguez's husband, Jose Garcia-Rodriguez, was the gunman. He's accused of shooting his wife and 36-year-old Leonardo Coppola before turning the gun and fatally shooting himself. staugustine.com

3 struck by shotgun blast at Santa Ana strip mall Three men were struck by a single shotgun round in Santa Ana early Tuesday and hospitalized with non-life-threatening injuries, authorities said. The shooting occurred at a strip mall in the 1700 block of South Main around 1:10 a.m., said Santa Ana Police Cmdr. Enrique Esparza. Esparza said four or five men gathered at the strip mall were fired upon by a man with a shotgun, with three of them hit. The victims are all in their early 20s, Esparza said. mynewsla.com

Aiken, SC teen charged with attempted murder / Armed Robbery of a Dollar General store A 17-year-old man is charged with the attempted armed robbery of an Aiken store. Antonio De'Vonte Jackson is accused of trying to rob the Dollar General at Sunday night. Officers said Jackson entered the store around 8:15 p.m. armed with a black handgun. He demanded money from the store clerk, but didn't get anything. Jackson fired at the store clerk, officers said, and then fled on foot. The bloodhound tracking team was called in to track Jackson and found him hiding in the bushes. Jackson was arrested and charged with attempted armed robbery, attempted murder and several firearm charges. waff.com

Razor blade taped to Cross Iron Mills shopping cart prompts RCMP investigation Airdrie RCMP are investigating after a 10-centimetre long razor blade was found taped to the side of a shopping cart at Cross Iron Mills Mall. The razor blade was found by an employee at a retail store in Cross Iron Mills on Saturday. It's the first time something like this has been reported at the Balzac mega mall, said RCMP. The dangerous and surprising find prompted mall security to check all mall carts for razor blades and no further razor blades were located. RCMP said it is not known when or where in the store or parking lot the blade was taped to the cart. "The placement of the blade could easily have resulted in injury to a user of the cart," said RCMP in a media release. calgaryherald.com

Philadelphia Center City Ubiq store robbed at gunpoint Police are looking for the gunman who robbed the popular Ubiq store in Center City at gunpoint, telling the clerk he wanted his shoes for free. Police said the suspect approached the cash register with three pairs of shoes shortly after 1:15 p.m. on Wednesday. He showed the clerk a black handgun, told the worker he wanted everything for free, and demanded money from the cash register, police said. The employee handed over cash and the suspect then fled from the store at 1509 Walnut St. with his shoes and an undisclosed amount of money. No injuries were reported. philly.com


Franklin, NJ Police ask public to take second look at Walmart theft suspects Police are still asking for the public's help in identifying four individuals who are suspected of stealing more than $2,000 in merchandise from the Franklin Walmart. njherald.com

UK: Smash and Grab jewelry store robbery doesn't really go as planned

Police search for suspect in connection to NH credit card fraud

Huntingdon, TN burglar hits 4 businesses looking for cash

Circle K employee says she was fired for chasing robbery suspect


Robberies and Burglaries
● Cold Springs Fuel - Rotterdam, NY - Armed Robbery
● Corner Foods - Port Richey, FL - Armed Robbery
● CVS - Gaston, NC - Armed Robbery
● Dollar General - Clearwater, SC - Armed Robbery
● Dollar General - Whitfield, Co, GA - Armed Robbery
● Family Dollar - Reading, PA - Armed Robbery
● Gardner Food Mart - Joliet, IL - Armed Robbery - 2 killed
● Git-n-Go - Des Moines, IA - Armed Robbery
● K&A Check Cashing - Kensington, PA - Burglary
● Race Trac - Douglasville, GA - Armed Robbery - 2 employees shot (stable)
● Radio Shack - New Haven, CT - Burglary
● Rudy's Country - Oklahoma City, OK - Burglary
● Rural King - Swansea, IL - Burglary
● Sunoco - Port Richey, FL - Armed Robbery
● Thomasboro Grocery - Charlotte-Mecklenburg, NC - Armed Robbery
● Valero - Bryan, TX - Armed Robbery
● 7-Eleven - Port Richey, FL - Armed Robbery


Vendor Spotlight


Cam Connections Finalizes Stock Sale
President and CEO Robert Bull Purchases Other Half of the Company From Former CEO Christopher Lesnewski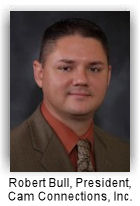 Cam Connections Inc., one of the fastest-growing security dealers and integrators in North America, has announced a change in ownership. Robert Bull, President and CEO of Cam Connections, Inc., has completed an agreement to purchase all remaining shares of Cam Connections stock from former CEO Christopher Lesnewski, who stepped down from the company on December 31, 2014 to start another business.

Robert and Christopher have maintained joint-ownership of Cam Connections since the end of 2010, when Chris' father Chuck Lesnewski retired from the company, which he founded back in 1998. Robert began with Cam Connections in 2002, and Chris joined in 2003. As the two men helped build Cam Connections into the industry leader it is today, they also formed a lifelong friendship. Robert credits much of the company's growth and success over the past decade to Chris' hard work and leadership.

"Chris has been absolutely amazing to work with throughout the years," Robert says. "It is hard to believe how a handful of people and a dream could become what Cam Connections is today. It is truly remarkable... Chris will always be like a brother to me and I wish nothing but the best for him in the next phase of his life. I am certain that he will deploy the same level of passion and success in his new business venture."

Cam Connections provides custom-tailored security and loss prevention programs for hundreds of America's leading businesses and government agencies. Their experienced staff - comprised of some of the country's best trained security, loss prevention and technology specialists - forms the foundation of CCI's elite security team: professionals whose focus is on complete client satisfaction.

About Cam Connections
Since 1998, Cam Connections has been a leading Loss Prevention resource in the United States. Our mission is to provide unmatched service in delivering electronic security solutions that are expertly tailored to the specific needs of each individual client. We are dedicated to heightening the value of our clients' businesses as a trusted partner in protecting their people and property.

Because we are a service provider and not a manufacturer, we are not tied to specific products or systems. We are free to select the most appropriate components from the entire marketplace, giving you the best solution at the best value. This also allows us to easily adapt your security system to meet your organization's existing procedures, rather than forcing you to conform to a pre-fabricated system.

Our dedication to customer service and our breadth of experience make us the ideal choice to protect your business from loss.
CAM CONNECTIONS, INC.
3970 S. Pipkin Road - Lakeland, FL 33811-1422
Tel. 863.583.3343 - Fax. 863.583.3349 - Toll Free. 888.544.1085
www.camconn.com


Featured Job Listings
Sponsored by NuTech National
Feature Your Job Here For 30 Days -
70% Aren't On the Boards
VP Supply Chain, LP & Safety
Ross Stores
Ft. Mill, SC
Ross Stores
Business Unit AP Sr. Dir.
Walmart
Atlanta, GA
Wal-Mart
Director of Corp. LP
Bed Bath & Beyond
Union, NJ
Bed Bath & Beyond
Director LP
Sephora
San Francisco, CA
LinkedIn
Director of Corp. Security
Gap Inc
San Francisco, CA
Gap Inc
VP of Sales
Checkview
Chanhassen, MN
Checkview
Sr. Director, Field LP
Ross Stores
Dublin, CA
Ross Stores
Director Market LP
Walgreens
Phoenix, AZ
Walgreens
Regional LP Mgr
Dollar General
Multiple Locations Nationwide
Dollar General
LP Manager
Bowlmor AMF
Chicago, IL
Bowlmor AMF
LP Manager
Bowlmor AMF
Denver, CO
Bowlmor AMF
AP Specialist
Wegmans
Woodbridge, NJ
Wegmans
AP Specialist
Wegmans
Hunt Valley, MD
Wegmans
Market AP Specialist
REI
Portland, OR
REI
National Account Executive
Checkview
Northeast Region
Checkview
National Account Executive
Checkview
United States
Checkview
Corporate Investigator
Confidential
San Francisco Bay, CA
Confidential
National Account Manager
Vector Security, Inc
TBD
Vector Security, Inc
National Account Mgr
Confidential
Northeast
Downing & Downing

Limited Time Only - Post Your Multi-Unit LP jobs for FREE - Learn More Here

Daily Job Alerts


Appearing One Day Only
View our Internet Jobs Archives here
LP Specialist
Kroger
Stockbridge, GA
Kroger
LP Specialist
Kroger
Macon, GA
Kroger
LP Specialist
Kroger
Missouri City, TX
Kroger
Dept Mgr LP & Safety
Lowe's
Morristown, TN
Lowe's
LP Manager
Kmart
Omaha, NE
Sears Holdings Corp
LP Manager Hrly
Kmart
Orangeburg, SC
Sears Holdings Corp
LP Manager Hrly
Kmart
Pierre, SD
Sears Holdings Corp
AP Manager
Home Depot
Jamaica, NY
Home Depot
AP Manager
Sam's Club
Fairbanks, AK
Wal-Mart
AP Manager
Sam's Club
Jefferson City, MO
Wal-Mart
AP Manager
Sam's Club
Flagstaff, AZ
Wal-Mart
AP Manager in Training
Walmart
Natchez, MS
Wal-Mart
AP Manager in Training
Walmart
Tulsa, OK
Wal-Mart
AP Manager in Training
Walmart
Memphis, TN
Wal-Mart
AP Manager in Training
Walmart
Berea, KY
Wal-Mart
AP Manager in Training
Walmart
Morgan City, LA
Wal-Mart
AP Manager in Training
Walmart
Hinsdale, NH
Wal-Mart
AP Manager in Training
Walmart
Olathe, KS
Wal-Mart
AP Manager in Training
Walmart
Cleveland, OH
Wal-Mart
AP Manager in Training
Walmart
Levittown, NY
Wal-Mart
AP Manager in Training
Walmart
Chesapeake, VA
Wal-Mart
AP Manager in Training
Walmart
Virginia Beach, VA
Wal-Mart
AP Team Leader
Target
Goshen, IN
Target
AP Team Leader
Target
Northfield, OH
Target
ETL Assets Protection
Target
Germantown, MD
Target


Home of the Industry's Original
On the Move

Les Piserchio was promoted to Director Loss Prevention Logistics for Bed Bath & Beyond.
Bob Bonstrom was named Director of North American Sales for Delta Lock, LLC.
Jeff Bevins was named Area Loss Prevention Manager for Bed Bath & Beyond.
Post Your New Job or Promotion!
See all the Industry Movement


Your Career
Sponsor this section of the Daily
How Investing in Your Team Drives Results Every decision you make helps to shape your organization, and its culture. The people in your organization are the backbone as they provide the support you need to execute your plans. Take care of your employees, and they will take care of your business. Here are some areas to focus on. Employee experience

What You Should Do When Your Team's Communication Falls Apart Nobody's a mind reader, so in order to achieve a goal in a team, it takes coordination, cooperation and great communication skills. Here are some ways to keep your team focused when the going gets tough. Conflict is good

Help Your Overwhelmed, Stressed-Out Team It seems everyone is becoming more and more overwhelmed and extremely busy these days. Even when your employees have a lot to do, they don't need to sacrifice their health or happiness. It's your job as their leader to help them find a balance and reduce their stress. Here are some tips to help them calm down. Focus on what matters

4 Ways to Help Employees Set Better Goals If you're looking for a chance to reexamine your goals, now's the time to do it! In an effort to really be productive and achieve those goals, employers should help employees make goals that align with the organization's vision. Check out these tips to see how you can help! Redefine the mission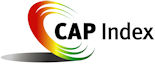 Tip of the Day
Sponsored by Vector Security
Interacting in large networking groups can be very challenging even for the most seasoned of executives. The speed, the number of people, and the amount of information shared can be overwhelming. However, the one basic principal you can rely on is keep it simple, one person at a time and focus on that person both mentally and visually. Slow it down in your head and make sure you communicate clearly and sincerely regardless of the background you have with anyone or any group. Because at the end of the day you're all part of the same industry, the same community, and everyone has the same objective; to help develop and represent the industry as professionals.

Just a Thought,
Gus







Upcoming Events
---
Recruiting?
Get your job e-mailed to everyone... everyday
Post on our Featured Jobs Board!
Reach your target audience in 2015 every day!
Request our 2015 Media Kit
update account / change e-mail
unsubscribe FEEDBACK
www.downing-downing.com

Advertise With The D&D Daily




36615 Vine Street, Suite 103
Willoughby, OH 44094
440.942.0671
copyright 2009-2019
all rights reserved globally