The D&D Daily Mobile Edition
January 22,

2015



The LP Industry's #1 News Source - Informing, Educating and Instilling a sense of community


News Brief
Sponsored by WG Security Products, Inc.

Michelle Kaplan was named Director of Loss Prevention for Bed Bath & Beyond. Congratulations Michelle!

Tough new European rules to tackle card fraud - CNP fraud skyrockets in Europe with EMV - Here's what the US has to look forward to! CNP fraud remains a major problem and the advent of EMV cards has increasingly pushed criminals to concentrate on this area. The European Banking Authority (EBA) is concerned by a rise in fraud losses and believes a more secure framework for internet payments across the EU is required. Latest figures show that fraud on card internet payments alone caused 794 euros million of losses in 2012, up more than a fifth from the year before. The guidelines are designed to provide a "solid legal basis" for payment security across all EU Member States while the revised Payment Services Directive, known as PSD2, is finalised in coming years. Under the new rules, due to be effective from August 2015, payment service providers will be required to carry out strong customer authentication and initiate customer awareness programmes to ensure consumers are adhering to best practices to protect their information. Stronger authentication is already likely to be on its way as MasterCard and Visa scrap their online password systems and replace them with one-time passcodes and biometrics. 3D Secure 2.0, which replaces MasterCard SecureCode and Verified by Visa, could be live before the EBA rules take effect. They also buttress regulatory support for tokenisation, the process where the sensitive card data is replaced with single-use, random set of digits that is useless to a fraudster in the event of a data breach. "PSPs offering card payment services to e-merchants should encourage them not to store any sensitive payment data or require that they have the necessary measures in place to protect these data," the EBA said. But it places the responsibility for scrutiny with PSPs, who the EBA said should carry out regular checks of merchants. "If they become aware that an e-merchant handling sensitive payment data does not have the required security measures in place, they should take steps to enforce this as a contractual obligation or terminate the contract," the authority added. alaric.com

EMV Adoption Is Unrealistic Target for U.S. Merchants, Banks Numerous hurdles make widespread EMV-adoption unlikely ahead of October 1 liability shift deadline set by credit card companies. The reality is, the October deadline is a largely arbitrary one established by the credit card companies to pass even more liability for fraud onto merchants. Further, according to many industry forecasters, it's not likely that a majority of merchants or card-issuing banks will have implemented chip-/EMV-compatible cards or readers by that date. According to an article this week on the Bank Info Security (BIS) website, some security experts question whether the U.S. will ever complete its adoption of chip cards and POS terminals that conform to the Europay, MasterCard, Visa standard — better known as EMV. nacsonline.com

'Fake' Credit Card Offers Consumers Protection from Hackers People who are feeling uneasy about using their credit cards following the attacks on retailers might find solace in a security system that uses randomly generated credit card numbers to fend off potential hackers. The service, called MaskMe, was developed by the Boston-based privacy firm Abine, which is behind the popular blocking software DoNotTrackMe. Here's how it works: When you're ready to make a purchase, MaskMe will randomly generate a masked card - a one-time-use credit card number, expiration date and security code with a name of your choosing. If you are in a physical store, you can give the card information to the retailer to pay for your purchase. The card is only authorized for the amount you specify and after a single use, it will be destroyed. If you are shopping online, the masked card will show up as a credit card option when you're checking out. Once you select it, the service will automatically enter all the information you need. Abine inputs its own mailing address as the billing address for all masked cards. businessinsider.com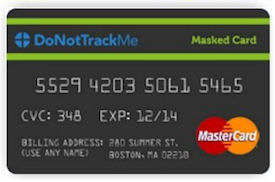 State of Union address disappoints security experts & privacy rights groups For some security experts, the brief comments did not go far enough to deal with the evolving cyberthreats the country is facing. His comments lumped security together with privacy, diminishing the importance of cyberthreats. The proposed cybersecurity legislation touched on several important issues, but there was doubt as to whether it could be passed, and, if passed, if it would do any good. CSOs already have it in their best interests to do everything they can to reduce breaches, and his proposed legislation that was mentioned in passing during the State of the Union really doesn't add any incentives to further those efforts." In particular, the new criminal penalties and information sharing that the legislation creates could actually create new problems. One thing that I have seen all over social media is the concern from computer security researchers that a greater enforcement against cyber-crime would criminalize the research they do. At the same time, privacy advocates are untrusting of the new information sharing measures being proposed as they are uncertain of what information is exactly being shared and does it pertain to the personal information of citizens." csoonline.com

PwC's "Game of Threats" - lets executives play the roles of both the cyberattackers and the company Showing how one move from one side affects the next move that could and should be made. From the company perspective, it forces the people playing to choose when to make investments to beef up cyber-infrastructure, ramp up employee training or shut down a network to prevent further damage. And by playing the role of the attacker, executives can better understand what threat actors are trying to do, how they do it and why, said Craig Stronberg, a director with PwC. "Understanding those motivations and strategies is a real education point" for PwC's clients that have played the game, he said. "It's a critical decision-making game." Fast decision-making will be critical to most companies faced with a cyber-attack, especially as many appear ill-prepared. wsj.com

Family Dollar Stockholders Approve Dollar Tree Merger

Measles Cases Linked to Disneyland Rise
A measles outbreak that began at Disneyland is spreading across California and beyond, prompting health officials to move aggressively to contain it - including by barring unvaccinated students from going to school in Orange County. Health officials said 59 cases of measles had been diagnosed in California as of Wednesday, with an additional eight related cases spread through Utah, Washington, Oregon, Colorado and Mexico. Among those infected are five workers at Disneyland, where the outbreak was spotted in mid-December; 42 of the 59 California cases have been linked to the Disneyland outbreak. nytimes.com

Whole Foods Market to open six new stores in Chicago

Nordstrom announced three new upcoming locations for Nordstrom Rack

With bankruptcy looming, RadioShack unlikely to splurge on repeat Super Bowl ad

Third Member of International Computer Hacking Ring Pleads Guilty to Hacking and Intellectual Property Theft Conspiracy A third member of an international computer hacking ring has pleaded guilty to conspiring to break into computer networks of prominent technology companies to steal more than $100 million in intellectual property and other proprietary data. Nathan Leroux, 20, of Bowie, Maryland, pleaded guilty to conspiracy to commit computer intrusions and criminal copyright infringement based on his role in the cyber theft of software and data related to the Xbox One gaming console and Xbox Live online gaming system, and popular games such as the "FIFA" online soccer series; "Call of Duty: Modern Warfare 3;" and "Gears of War 3." Leroux has been in custody since attempting to flee into Canada from Buffalo, New York, on June 16, 2014. The value of the intellectual property and other data stolen by the hacking ring, as well as the costs associated with the victims' responses to the conduct, is estimated to range between $100 million and $200 million. To date, the United States has seized over $620,000 in cash and other proceeds related to the charged conduct. fbi.gov

The new Twin Cities Premium Outlets opened 5 months ago - getting hit by ORC rings in Eagan, MN Twin Cities Premium Outlets has been open just over five months, and it's already causing the city of Eagan to change some things. As it turns out, not every person visiting the new outlets is paying. Shoplifters, some operating in sophisticated theft rings, have forced police to shift more officers to the mall area. Some of the professional thieves are known to police while others get by unnoticed, managing to bypass store security measures. "We have some groups that come in – there are a number of them, so they have some people who are looking out while others are committing crimes. In other cases, we have people who actually carry tools with them that let them bypass security mechanisms." "Right now, we have two police officers that are specifically assigned to the mall." kstp.com

U.K. Retail Fraud Survey 2015 - Call for Participants Now in its sixth year, the UK Retail Fraud Survey is the most extensive report into the Loss Prevention systems, processes and strategies of 100 of the UK's top retailers. The Survey is a valuable tool for the retail industry, as it shows what people are doing in terms of systems used, strategies adopted and key benchmarks. It allows retailers to improve key business processes and practices, improve their bottom lines and helps the entire industry stay ahead of the increasing hazards of fraud. The Survey is published by Retail Knowledge and sponsored by WIS International. The Survey's collated data is only available to those who have participated in an otherwise confidential report. If you are a retailer interested in participating in the Survey and obtaining your free copy, please email adisabanjo@retail-knowledge.com. retailfraud.com

Keynote Session: The Next Big Innovations and Marketplace Risks
In the shifting global landscape, emerging technologies are the driving force behind transformative change in both public and private sectors. Risks increase at the intersection of geopolitics and markets. Technology has the capacity to either disrupt our efforts or ensure our success. Innovative solutions can help us meet and predict emerging challenges.

The 2015 NRF Protect LP Conference & Expo takes place June 23-25, 2015 in Long Beach, CA.

To learn more about this session and others, click here.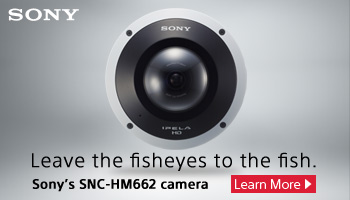 All the news - One place - One Source - One Time
The D&D Daily respects your time
& doesn't filter retail's reality
Report Your News!
(content subject to approval)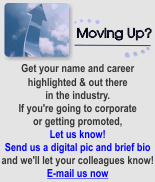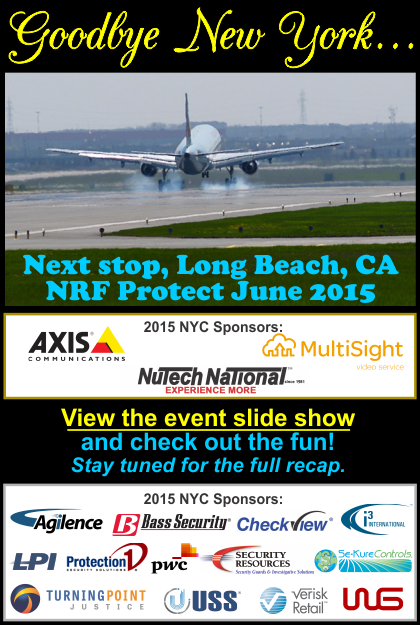 Loss Prevention News Network

Cyber Security & LP's
Role in the Effort
The NRF's Threat Alert System &
RILA's Development of R-CISC
How LP Fits In
Both NRF and RILA have been tirelessly working together and separately over the past year to establish efforts to help fight the cybercrime crime wave impacting retailers nationwide. Leaders from both industry groups sit down together with LPNN for an in-depth look at the NRF's Threat Alert System and RILA's Retail Cyber Intelligence Sharing Center. Tom Litchford, VP, Retail Technologies for the NRF, and Suzie Squier, Sr. VP, Member Services for RILA, discuss the latest in cybersecurity, what the two leading retail associations are doing about it, and what role LP executives can play in the fight against this unprecedented threat.



Joan Manson

Sponsored By:


Bass Security





Sponsored By:



Keith White & Michael Nelson

Sponsored By:


Dan Faketty and Professor Bob Hanson

Sponsored By:


The NRF's LP Legislative Committee, a National Update





Jeff Fulmer & Jon Gold


Sponsored By:


Preparing - Training - Responding to the Active Shooter





Rich Mellor


Sponsored By:

Cyber Security's Increasing Impact on Retail & the Role of Loss Prevention

Tom Litchford
Sponsored By:

Stan Welch, VP of LP, JCPenney



Sponsored By:



In case you missed it ...
Click here to view all the episodes from
"Live in Ft. Lauderdale at the NRF LP Show."

Solution Providers, have a video or commercial you want to publish? Contact us.


New Group Selfie
Keep Them Coming!!!!!!!

2014 Group LP Selfie Review Continues Tomorrow

2015's Get LP Social to Include
Vendor Group Selfies


Celebrating Se-Kure Controls 50th Business Anniversary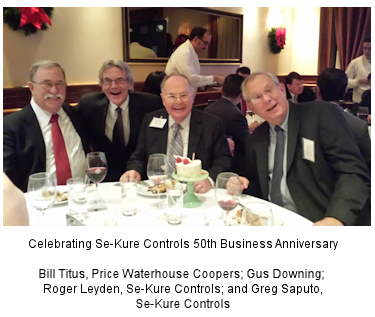 View all the selfies here!
Sponsored by:




e-commerce

Sponsored by The Zellman Group
24% of consumers condone online fraudulent behavior - Bad news for online merchants The good news for U.S. web merchants is that 76% of consumers in a recent survey say that people who falsely dispute online transaction charges are immoral. On the flip side, 24% aren't bothered much by the practice (18.4%) or think it's OK (5.6%). That 240 of 1,000 survey respondents condone such fraudulent behavior is bad news for online merchants, says Pat Phelan. The survey conducted by Ask Your Target Market, an online market research company. "One really surprising finding is that 17% just go back to their bank to dispute the charge and don't contact the merchant. Every one of those generates a chargeback fee." The Ask Your Target Market, or AYTM, study, labeled "Credit card – online shopping" found a number of other unsettling attitudes about online charge disputes. That included that nearly 12% (117) of survey respondents say they have disputed a charge when they might have made the purchase, while 6.8% fibbed outright or exaggerated the condition of a returned item, and 4% have at some time claimed an item never arrived when it in fact did. internetretailer.com

eBay Inc. Reports Fourth Quarter and Full Year Results ● 2014 Enabled Commerce Volume of $255 Billion, up 24%, Gross Merchandise Volume of $83 Billion and Total Payment Volume of $228 Billion
● 2014 Revenue Growth of 12%, Non-GAAP EPS Growth of 9%
● Generated $4.4 Billion of Free Cash Flow in 2014, up 18%

Global commerce platform and payments leader eBay today reported that revenue for the fourth quarter ended December 31, 2014 increased 9% to $4.9 billion, compared to the same period in 2013. GAAP earnings were $936 million or $0.75 per diluted share, and Non-GAAP earnings were $1.1 billion or $0.90 per diluted share, driven by enabled commerce volume growth of 21%. Mobile payment volume grew 58% in the fourth quarter to $45.6 billion for the full year representing 20% of total volume. Mobile commerce volume grew 30% in the fourth quarter to $27.9 billion for the full year representing 34% of total volume. In the fourth quarter, cross-border trade grew 20%, representing 21% of total company ECV. businesswire.com

EBay to Cut 2,400 Jobs, and Weighs 2nd Spinoff Facing stiff competition and the declining growth of its auctions business, eBay announced a shake-up of the company on Wednesday, saying it planned to cut 2,400 positions, or 7 percent of its global work force. EBay said it would also explore a sale or a possible initial public offering of eBay Enterprise, the company's warehouse and logistics unit for third-party eBay sellers. The layoffs come in advance of a planned spinoff of PayPal, the company's payments arm, set for later this year. nytimes.com

EMV-friendly Retailers Predicted To Increase 650 Percent In 2015

Amazon To Pull The Plug On Its Mobile Wallet

JC Penney E-Commerce Strategy Turns Back To Catalogs

"Fraud is not a person - it is a dynamic grouping of statistics that deviate from the norm."
Stuart B. Levine, CFI, CFCI
CEO, The Zellman Group & Zellman Fraudnet

ORC News
Sponsored by Security Resources
Men stole merchandise at every Lowes store from Lexington to Clarksville Three Kentucky men are behind bars in Clarksville, Ind. after they were arrested for their alleged involvement in a multi-state theft ring. Police said 43-year-old Edward Roberts of Clay City, Ky., 23-year-old James McDowell of Irvine, Ky. and 37-year-old Michael McDowell of Irvine, Ky. are responsible for the theft of $50,000 to $80,000 worth of merchandise from nearly every Lowes store from Lexington, Ky. to Clarksville, Ind. During a news conference Thursday, Clarksville Police said their investigation began after a reported theft at the Lowes on Veteran's Parkway Jan. 14. However, during questioning the suspects admitted to hitting three to five stores a day since late November and the thefts were fueled by drug use. All three men are charged with forgery, maintaining a common nuisance, possession of a syringe and theft, but could face more charges in other Indiana counties and in Kentucky. wdrb.com
San Rafael, CA Police arrest two Richmond women in Macy's fraud investigation Two Richmond women were arrested on allegations of trying to defraud a Terra Linda department store. Kendra Elaine Timmons, 46, and Kendra Charmaine Leah Garrett, 33, were booked into Marin County Jail on suspicion of burglary. Timmons was also booked on suspicion of identity theft. Police said the incident occurred Monday afternoon at the Mall at Northgate, where a woman at Macy's tried to put merchandise on a Macy's account with a false name and identification. The clerk called security and the store called police. Timmons and Garrett left the store and were arrested on Sao Augustine Way in the neighborhood just south of the mall. On Tuesday, both were charged with felony counts of grand theft and identity theft, said Deputy District Attorney Shawn Spaulding. Timmons was also charged with possession of a fake identification card. mercurynews.com

10-year-old girl, 5 women arrested on shoplifting charges at Oviedo, FL Mall Police said a 10-year-old girl and five Romanian women are facing felony retail theft charges for stealing almost $3,000 worth of merchandise from stores at the Oviedo Mall. Investigators said the women, Denisa Bambaloi, Loredana Bambaloi, Norica Margel, Mirabela Ionita and Ruxandra Bambaloi, put the merchandise in handmade pouches hidden under their clothes. They were arrested on Monday. When mall security approached them, investigators said they tried to dump the stolen clothes under a store display. wftv.com
Two arrested, warrants issued in elaborate shoplifting ring in Savannah, GA The Savannah-Chatham Metropolitan Police arrested a second member of a suspected shoplifting ring on Monday. Bridgett Watts, 21, was arrested on Monday and Charlainia Varner, 23, was arrested on Jan. 5 at her Clearwater Lane residence. Both women are charged with felony shoplifting and misdemeanor shoplifiting after being linked to thefts on Jan. 4 at the Walmart on the 1900 block of east Montgomery Cross Road and Kroger on Mall Boulevard. Both exited Walmart without paying for several hundred dollars in merchandise. The pair then abandoned the items in the parking lot during a foot pursuit by store security. They then fled the scene in a rented Ford Explorer with a Florida license plate driven by a thirds suspect. Immediately afterwards, Watts and Varner were driven to Kroger and stole more items. Varner was apprehended by Metro officers while attempting to flee. Investigators believe at least 10 more suspects are working with Watts and Varner in an elaborate shoplifting ring in Metro's Southside and Island precincts. wtoc.com
Trio swipes iPhones from Radio Shack in Lincoln Park, MI It only took a couple of minutes on Sunday for thieves to steal thousands of dollars in phones from a Radio Shack in Lincoln Park. The robbery happened just before closing time at the store on Southfield Road near Dix Road. Surveillance video given to Local 4 by police showed three men, one of which appeared to be in a security guard uniform, entered the store together. While of the men asked a sales associate about tablet protectors, another man pulled out a gun. Police said the gunman told the sales associate to be calm because it was only a robbery and the men didn't want to hurt anyone. The men raided the store's storage cage and got away with nearly $8,000 in iPhones. clickondetroit.com
Fort Walton Beach, FL woman accused of over $300 theft of perfume, lotion from Marshall's Fort Walton Beach woman is accused of taking three bottles of perfume and three boxes of lotion from Marshall's Department Store, 4477 Commons Drive. Okaloosa County Sheriff's deputies were called for the theft on Jan. 5, according to the arrest report. The loss prevention officer at the store said 39-year-old Patricia Ann Lovell had gone into the store and went to the women's department. Once there, she chose three perfumes and three lotions, putting all six in her purse, the report said. She tried to leave, but the loss prevention officer stopped her with the $344.94 in merchandise. Lovell said she had a "chemical imbalance" and couldn't afford medication for it, according to the report. She said believed she "stole the items due to this 'imbalance.'" nwfdailynews.com


Man threw $1,500 of merchandise over wall to steal from Newport, SC Walmart A small group of people worked together to try to steal from the Newport Walmart around 1 a.m. Wednesday morning, according to a Rock Hill police report. A store employee told police she saw Jonathan Kidwell, 36, of Selma, N.C., throwing items over the fence in the store's Garden Center into shopping carts on the other side. Another employee said the group had tied three shopping carts together and the items they threw into them included Keurig coffee machines, blenders and grills. The items were valued at more than $1,500. heraldonline.com

Naples, Fla., Lidz store hit for 381 hats valued at $9,400
Do you have an ORC case to share?
Share your ORC news and help the industry grow

Retail Crime News

Sponsored by NuTech National
6 people busted for 'elaborate' safe heist at Walmart in Albuquerque The heist happened last October, and according to court documents, the thieves made off with the store's main safe, which contained $22,955. The documents play out the heist almost like a movie script. Investigators say that store employees were in the middle of transferring all the cash from registers into the safe at the time of the robbery. The documents say that one suspect stayed outside the store in a Ford Ranger which served as the getaway vehicle. Two of the suspects served as lookouts outside the store, while the other two went inside. The last suspect had been inside the store before the other five showed up providing details over a cell phone. The documents say that the two suspects who went inside pointed a gun at a security guard then at the store's manager, asking for the store keys. The suspects then wheeled the safe outside where it was placed in the back of the Ford Ranger, according to the documents. Once the five were on their way, police say that one suspect fired two rounds toward the store. The entire robbery was caught on camera which greatly helped police identify the suspects. koat.com

Trio of masked gunmen tie up owner, rob Johnny's Jewelry in Sayville, NY A Sayville jewelry store owner was tied up and robbed Wednesday by three masked men who had cut his telephone line, Suffolk police said. The owner of Johnny's Jewelry on Main Street said he had just opened up about 10:30 a.m. when a masked gunman, dressed in black, came in and pulled him to the back door, where he let in two other masked accomplices, also dressed in black. "They put me in the bathroom and tied me up," said John, the owner, who did not want to give his full name to protect his family. "They cut my phone line the night before. When I pushed the panic button, nothing happened." newsday.com
Gunman Quickly Nabbed After Towson, MD Toys R Us Store Robbery A gunman terrorizes customers and employees of a Towson toy store. The man barged in and demanded cash from the Toys R Us in the Towson Place Shopping Center about 1:40 Wednesday afternoon. Police got to the scene just as the gunman was leaving the store on Putty Hill Avenue. He quickly darted back inside and tried to hide, but cops nabbed him. Police tell us their suspect is a 25-year-old man. No one was hurt in the incident. wbal.com


18 Year Old Doesn't Regret Arrest for Stuffing $1,700 of Ralph Lauren merchandise into Her Purse An 18 year old in Madison was arrested for stuffing $1,700 worth of Ralph Lauren merchandise. Elicia Gonzalez Baro perhaps didn't wonder how she could go unnoticed stuffing 18 Ralph Lauren Polo hats and 18 shirts of the same brand in a large purse, or how the merchandise could be successfully hidden until she left the store. Perhaps going for broke, she fought back against the security officer, as if she were the one being robbed. Apparently, she was threatening violence and was loudly yelling profanities. When Elicia Gonzalez Baro was arrested, she said she didn't care, because she was confident her offense would be reduced to a misdemeanor, and she would be released from jail on a signature bond. She said she intended to sell the merchandise on the street. Baro may face a charge of felony retail theft and was arrested on a warrant. channel3000.com

An Apparent 'Failed' Robbery Attempt At Advance Auto Parts Store in Lexington, KY Lexington Police were looking for two men Wednesday night after what appeared to be a 'failed' theft attempt at an auto parts store that was robbed just eight days ago. Police said two men who wore hoodies and bandannas over their faces, walked into an Advance Auto Parts store on Versailles Road around 8:45 p.m. Investigators said before the men could do anything, they heard an employee calling 911, so they ran out the back of the business without getting anything. On January 13, 2015, investigators said two men robbed the same business with one of the men putting a knife to an employee's throat. On Wednesday, investigators said it was too early to say if the two incidents were related. wtvq.com
Houston Police looking for 3 men who robbed at least 2 cellphone stores Authorities are looking for three men who robbed at least two cellphone stores Wednesday in North Houston. An employee working at Metro PCS on West Greens Road said a man walked into the store around 2:30 p.m., pretending to be a customer. Surveillance video from the store shows one of the robbers point a gun at the employee and order him to the register. Surveillance video from a store around the corner shows a white sedan, possibly a Lexus or Toyota, pulling up. The "fake customer gets out, puts a hoodie on and walks toward the cell phone store. About a minute later, another camera angle shows the two other robbers get out of the vehicle. Harris County deputies said about two hours earlier, three men also robbed a Boost Mobile store on 12121 Veterans Memorial Drive, just a few miles from the Metro PCS store. click2houston.com
Nike Outlet in Woodstock, GA the victim of a Smash-and-grab burglary The area's newest outlet mall became the newest victim of smash-and-grab thieves early Thursday when burglars smashed their way into the Nike store at the Outlet Shoppes at Atlanta in Woodstock. Woodstock police officers responding to a 1:15 a.m. alarm call at the store on Ridgewalk Parkway at I-575 found a large window shattered, The Nike outlet is the second-largest store in the complex, which opened in July 2013. Police have not said what was taken during the burglary. ajc.com

Smash and Grab thieves hit Great Clips in St Louis, MO St. Louis City Police are investigating an early morning smash-and-grab at a beauty salon in south St. Louis. The incident happened around 6:30a.m. at the Great Clips located in the 6400 block of Gravois. kplr11.com

Little Rock, AR Jewelry store the victim of a sledgehammer Smash and Grab Four men stole an unknown amount of jewelry from Sissy's Log Cabin on Wednesday afternoon. The men, possibly black and dressed in black hoodies, broke the glass out of the watch case with sledgehammers and stole several watches before leaving in a blue vehicle stolen earlier in the day. A fifth person drove the vehicle that was recovered a short distance from the store, Little Rock Police Department spokesman Lt. Sidney Allen said. Police reported no injuries from the robbery and no arrests have been made. arkansasonline.com

Video shows python thief stuff snake inside his shirt A Pennsylvania pet shop released security footage of an unidentified thief stealing a $600 python by shoving it inside his shirt. The Tails & Scales store released a pair of security videos on its Facebook page showing the bearded suspect take the rare leucistic ball python, which sports white coloring and blue eyes, and shove it up his shirt before walking out of the Derby store. The footage dates from Dec. 22 but was released last week in the hope of identifying the thief. upi.com

3 Men. 240 iPhones. 20-inch Hole
One Incredible Theft in Beijing! After all of the gambling and cars and golds, the three men accused of siphoning roughly $228,000 in iPhones through a hole in a warehouse were still tracked down by Beijing police. The three suspects are accused of boring an approximately 20-inch hole into a wall leading to the cache of Apple merchandise. The men then made off with 240 iPhone 6 handsets. The way the man was walking tipped authorities to the 94 iPhones that were strapped to his person. techtimes.com
Mysterious death of Navy commissary loss prevention officer being investigated by NCIS in Guantanamo Bay

Home Depot cashier gave away $7,000 in merchandise in South Austin

Woman charged with using counterfeit credit cards at Target in South Whitehall Township, N.Y.

Moore, OK Police Search For Man Skimming Credit Cards

An employee at O'Reilly's Auto Parts in San Jose, CA stole more than $700 from the store and is at large


Robberies and Burglaries
● Boost Mobile - Houston, TX - Armed Robbery
● Clarks Pump - Ashland, KY - Robbery
● Cmart - East Longmeadow, MA - Armed Robbery
● Discount Smoke Shop - St Louis, MO - Burglary
● Dollar General - South Boston, MA - Armed Robbery
● Donut Palace - Park Hills, MO - Armed Robbery
● Empress Designs Clothing - Philadelphia, PA - Armed Robbery
● Fuel Depot - Houston, TX - Shooting
● Gate - Jacksonville, FL - Shooting
● Metro PCS - Houston, TX - Armed Robbery
● Oakland Package Store - Hartford, CT - Armed Robbery/ Shooting -Owner shot
● Pikeville Discount Drug - Pikeville, KY -Armed Robbery
● Prieta Grocery - Philadelphia, PA - Armed Robbery/ Shooting - clerk shot
● Quik Trip - Mesa, AZ - Armed Robbery/ Shooting - clerk killed
● Race Trac - Powder Springs, GA - Armed Robbery - 2 clerks shot
● Smith's Pharmacy - Hicksville, NY - Armed Robbery
● Stop-N-Go - Muskogee, OK - Armed Robbery/ Shooting
● Walgreens - Orlando, FL - Shooting

Vendor Spotlight

Protection 1 Earns Prestigious Central Station Alarm Association's Five Diamond Central Station Certification
Certification Re-enforces Protection 1's Commitment to Providing the Highest Level of Service to its Customers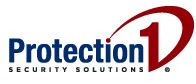 Chicago, IL - January 15, 2015 - Protection 1, the largest full-service business and home security company in the U.S., today announced that it has been awarded the Central Station Alarm Association's (CSAA) elite CSAA Five Diamond Certification for its Irving, TX, call center. In order to qualify for this certification, 100% of Protection 1's central station operators in Irving have passed the CSAA Central Station On-Line Operator Training Courses. These courses cover virtually all phases of central station communications with customers, law enforcement, fire and emergency services communications centers. These critical areas of communications are the life-saving links between the residential or business properties and the law enforcement, fire and emergency services in local areas.

"At Protection 1, our customers are our first priority and we are committed to providing them with fast and efficient responses," commented Don Young, Chief Information and Operating Officer for Protection 1. "Investing the time and money into training our central station operators on the latest protocols that govern the alarm industry helps to ensure that we can deliver on that commitment."

In order to achieve the Five Diamond Certification, every operator must not only pass the courses but also demonstrate:

| | |
| --- | --- |
| ● | Proficiency in alarm verification, which helps reduce false alarms; |
| ● | Proficiency in communications with the Public Service Answering Points, such as the Emergency 911 centers; |
| ● | Knowledge of electronic communications equipment, including radio; |
| ● | An understanding of the codes and standards of such organizations as Underwriters Laboratories, Factory Mutual, the National Fire Protection Association and others; and |
| ● | Proficiency in the area of emergency preparedness under a wide scenario of possibilities. |
According to CSAA, there are approximately 2,700 central stations in the United States, which communicate and interact with the law enforcement, fire and emergency services agencies. Out of that number, fewer than two hundred central stations have achieved the Five Diamond Certified status.

Read more here.


Featured Job Listings
Sponsored by NuTech National
Feature Your Job Here For 30 Days -
70% Aren't On the Boards
VP Supply Chain, LP & Safety
Ross Stores
Ft. Mill, SC
Ross Stores
Business Unit AP Sr. Dir.
Walmart
Atlanta, GA
Wal-Mart
Director of Corp. LP
Bed Bath & Beyond
Union, NJ
Bed Bath & Beyond
Director LP
Sephora
San Francisco, CA
LinkedIn
VP of Sales
Checkview
Chanhassen, MN
Checkview
Sr. Director, Field LP
Ross Stores
Dublin, CA
Ross Stores
Director Market LP
Walgreens
Phoenix, AZ
Walgreens
Regional LP Mgr
Dollar General
Multiple Locations Nationwide
Dollar General
LP Manager
Bowlmor AMF
Chicago, IL
Bowlmor AMF
LP Manager
Bowlmor AMF
Denver, CO
Bowlmor AMF
AP Specialist
Wegmans
Woodbridge, VA
Wegmans
AP Specialist
Wegmans
Woodbridge, NJ
Wegmans
AP Specialist
Wegmans
Hunt Valley, MD
Wegmans
Market AP Specialist
REI
Portland, OR
REI
National Account Executive
Checkview
Northeast Region
Checkview
National Account Executive
Checkview
United States
Checkview
Corporate Investigator
Confidential
San Francisco Bay, CA
Confidential
National Account Manager
Vector Security, Inc
TBD
Vector Security, Inc
National Account Mgr
Confidential
Northeast
Downing & Downing

Limited Time Only - Post Your Multi-Unit LP jobs for FREE - Learn More Here

Daily Job Alerts


Appearing One Day Only
View our Internet Jobs Archives here
District LP Specialist
Orchard Supply Hardware
Sacramento, CA
Orchard Supply Hardware
Dept Mgr LP & Safety
Lowe's
Brandon, FL
Lowe's
LP Manager Hrly
Sears
Friendswood, TX
Sears Holdings Corp
LP Manager Hrly
Sears
Clarksville, TN
Sears Holdings Corp
LP Manager Hrly
Kmart
South Burlington, VT
Sears Holdings Corp
LP Manager Hrly
Kmart
Franklin, NC
Sears Holdings Corp
LP Manager
Kmart
West Palm Beach, FL
Sears Holdings Corp
AP Manager in Training
Walmart
Fargo, ND
Wal-Mart
Area AP Manager
All Facilities
Laurens, SC
Wal-Mart
AP Manager in Training
Walmart
Oviedo, FL
Wal-Mart
AP Manager in Training
Walmart
Daytona Beach, FL
Wal-Mart
AP Manager in Training
Walmart
Semmes, AL
Wal-Mart
AP Manager in Training
Walmart
Kissimmee, FL
Wal-Mart


Home of the Industry's Original
On the Move

Michelle Kaplan was named Director of Loss Prevention for Bed Bath & Beyond.
Duncan Reed was named Loss Prevention & Safety Manager for Lowe's Canada.
Post Your New Job or Promotion!
See all the Industry Movement


Your Career
Sponsor this section of the Daily
How to Achieve More By Doing Less
Want to tackle more items on your to-do list or get a last minute project finished? The key isn't to try and squeeze out more at the last minute. Instead, if you find a way to do less, you will be getting more from your day. Here's how to accomplish this feat. Give yourself a break

The Curious Science of When Multitasking Works The usual advice has been to avoid juggling more than one task at a time. However a new study thinks otherwise; your ability to multitask may depend on whether you were trained to do two tasks separately or simultaneously. All mental

How to Trick Yourself Into Doing Tasks You Dread We all have those tasks that just make us cringe at the thought of doing them. These tasks require a little more motivation to get them done: maybe they're boring, or make us feel uncomfortable, or just very demanding, but there's a great way to make these tasks fun. Rewards

Five Productivity Lies We Tell Ourselves
We all tell ourselves things to help us feel better. Maybe it's that we work better under pressure, or maybe it's that we need to get everything done today. These, and other common beliefs don't actually work, and instead they're getting in the way of our productivity. No more lies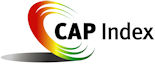 Tip of the Day
Sponsored by Vector Security
Your success is directly tied to the relationships you have with your stores, with your colleagues, and with your vendors. The ability to develop, nurture, and grow those relationships is critical if you expect to deliver the results you need. And as in the case of all relationships, it's also about what you bring to the table and the value you add. Oftentimes, one's biggest challenge is usually driven by your weakest or worst relationship and over time those are the ones that'll have the biggest impact. So take the time to access them and remember it's never too late to try to change one.

Just a Thought,
Gus







Upcoming Events
---
Recruiting?
Get your job e-mailed to everyone... everyday
Post on our Featured Jobs Board!
Reach your target audience in 2015 every day!
Request our 2015 Media Kit
update account / change e-mail
unsubscribe FEEDBACK
www.downing-downing.com

Advertise With The D&D Daily




36615 Vine Street, Suite 103
Willoughby, OH 44094
440.942.0671
copyright 2009-2019
all rights reserved globally