The D&D Daily Mobile Edition
January 23,

2015



The LP Industry's #1 News Source - Informing, Educating and Instilling a sense of community


News Brief
Sponsored by WG Security Products, Inc.
The biggest Mistake in Retail History - Targets Canadian Failure - The Real Victims are the Canadians & the 17,600 employees In years to come this blunder will be examined, discussed, and dissected by academia for decades and it'll go down as the biggest mistake in retail history. It'll be used in college class rooms and graduate level studies as examples of what not to do. All of the story hasn't come out yet and while we all know about the warehouse issues, supply chain problems, pricing problems, and empty shelves -inventory levels, the one fact that stands out is that the Canadian Consumer and the 17,600 employees are the ultimate victims here. And no one is talking about them. Last November, Target ran a national advertising campaign trying to win back the consumer by admitting they had made some mistakes and asking them for a second chance, only to deliver weekly ads with no inventory to back them up in the stores. The Canadian Consumer is more loyal and more serious than their U.S. counterpart. Sociologically this proud and strong group hasn't had all the choices we've had in the states and when presented with new ones they'll dip their toes, but when you don't deliver after asking for another chance you might as well pack your bags and head on back south. Because they'll go back to their tried and true and never come back. You could see that in Target's parking lots around the holidays. And now that's exactly what Target is doing - Leaving town. And while the Canadian Consumer is saying Good Riddens the Canadian employees are wondering what they're going do next. Gus Downing

Checkpoint Systems new RFID products provide retailers with greater control and visibility Checkpoint Systems has launched two new products at the 2015 NRF Annual Convention in New York. The first, is its new RFID labels that are certified by ARC at the Auburn University RFID Lab for four apparel categories, including footwear, in order to streamline source tagging. The new RFID labels, revealed at the 2015 NRF Annual Convention & EXPO in New York, have integrated UCODE 7 chips from NXP Semiconductors, and come with optimal read/write sensitivity for accurate counting and quicker encoding. With a wide range of apparel applications, they are ideal for retailers deploying large-scale implementations. According to Uwe Sydon, Checkpoint's senior vice president of innovation, "Several major apparel retailers have expressed an interest in our new labels, particularly those with broad product lines that include footwear and have large-scale deployment needs. With retailers devoting more inventory space to footwear, inventory management becomes even more critical, and our new labels answer their challenges." retailfraud.com

More than 90% of data breaches could have been avoided Nine out of 10 data breaches that occurred in the first half of last year could have been avoided, according to a new report by the nonprofit Online Trust Alliance. The report, which analyzed more than 1,000 breaches that involved personally identifiable information, found:

● 40% of breaches stemmed from external intrusions;
● 29% were caused by employees-either accidentally (such as an employee falling prey to a phishing attack) or maliciously—due to a lack of internal controls;
● 18% stemmed from lost or stolen devices or documents;
● 11% were the result of social engineering. (The percentages don't add up to 100% due to rounding)
Here are some steps retailers and other businesses should take:

● Maintain strict password policies for employees, such as requiring them to have unique passwords for external vendor systems and internal systems, as well as requiring users to enter one-time PINs to access sensitive accounts.
● Put up a strong defense by using firewalls and keeping antivirus software up to date.
● Test the system to find potential vulnerabilities that criminals might be able to exploit.
● Continuously monitor the organization's infrastructure and track who is accessing sensitive systems.
● Put a data breach response plan in place so that everyone knows what to do in the case the system is breached. internetretailer.co
Congress to hold first data breach legislation hearing Tuesday Jan. 27th

Cyber-crime and business - Think of a number and double it Consider one from a 2014 study by the Centre for Strategic and International Studies, a think-tank in Washington, DC. Cyber-crime, it concluded, bleeds between $300 billion and $1 trillion from businesses worldwide each year. Dmitri Alperovitch, a founder of CrowdStrike, a Californian security firm, says that cyber-attacks appear to be picking up significantly but attempting to estimate the damage is futile. Most figures will be "wack", he says, "so we'd rather not play that game". Plenty of other outfits, however, do publish estimates. economist.com

Heroin epidemic and more ORC spikes retail thefts in Columbus, Oh. The total value of recovered stolen merchandise was $566,758 in 2014, a 15 percent jump from the previous year, according to the city attorney's Prosecution Division. However, the total number of theft charges dropped to 4,128, a slight decrease of 1.7 percent from the record high of 4,202 set in 2013. The office has been keeping theft statistics since 2006. The average value of each theft also increased, from $128 in 2013 to $137 last year. Columbus prosecutes thefts up to $1,000. The rest are handled by Franklin County. Also trending higher trend higher in 2014 was the number of cases filed against repeat offenders, also known as serial thieves and professional shoplifters. Six years ago, 58 percent of theft charges involved repeat offenders whereas that number surged to 81 percent in 2014-meaning four out of five theft cases were perpetrated by individuals with prior criminal charges. thisweeknews.com

Cache bankruptcy imminent

Macy's will expand CA fulfillment center to meet omnichannel demand

Quarterly Same Store Sales Results

Starbucks Q1 Global comp sales up 5% with net revenue up 13%
McDonald's Q4 down 1% with revenue down 2%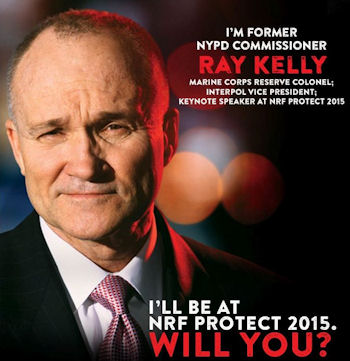 NRF Protect 2015 Preview

Keynote Session:
People Are Your Best Protection
Communities emerge when we unite and seek opportunities to help one another. In NYC and across the US, law enforcement officials are identifying strategic relationships throughout the private and public sectors. The strongest communities focus on personal connections and knowledge sharing as the most important ways to understand our rapidly changing landscape.

The 2015 NRF Protect LP Conference & Expo takes place June 23-25, 2015 in Long Beach, CA. To learn more about this session and others, click here.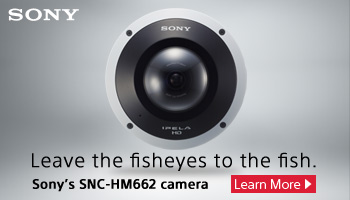 All the news - One place - One Source - One Time
The D&D Daily respects your time
& doesn't filter retail's reality
Report Your News!
(content subject to approval)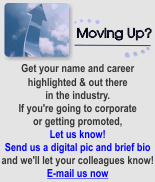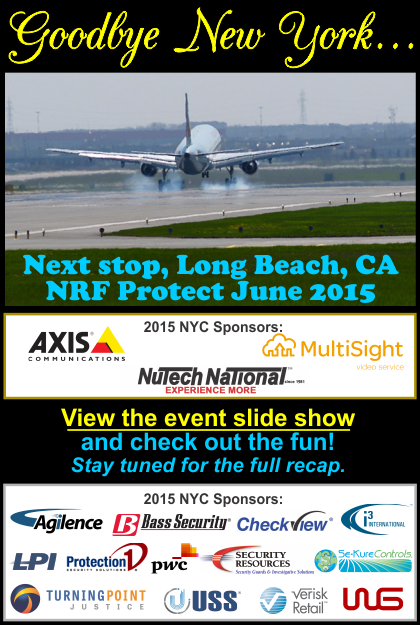 Loss Prevention News Network

Cyber Security & LP's
Role in the Effort
The NRF's Threat Alert System &
RILA's Development of R-CISC
How LP Fits In
Both NRF and RILA have been tirelessly working together and separately over the past year to establish efforts to help fight the cybercrime crime wave impacting retailers nationwide. Leaders from both industry groups sit down together with LPNN for an in-depth look at the NRF's Threat Alert System and RILA's Retail Cyber Intelligence Sharing Center. Tom Litchford, VP, Retail Technologies for the NRF, and Suzie Squier, Sr. VP, Member Services for RILA, discuss the latest in cybersecurity, what the two leading retail associations are doing about it, and what role LP executives can play in the fight against this unprecedented threat.
Coming Monday!
Kenya's Westgate Mall Massacre
Could it happen here?



Joan Manson

Sponsored By:


Bass Security





Sponsored By:



Keith White & Michael Nelson

Sponsored By:


Dan Faketty and Professor Bob Hanson

Sponsored By:


The NRF's LP Legislative Committee, a National Update





Jeff Fulmer & Jon Gold


Sponsored By:


Preparing - Training - Responding to the Active Shooter





Rich Mellor


Sponsored By:

Cyber Security's Increasing Impact on Retail & the Role of Loss Prevention

Tom Litchford
Sponsored By:

Stan Welch, VP of LP, JCPenney



Sponsored By:



In case you missed it ...
Click here to view all the episodes from
"Live in Ft. Lauderdale at the NRF LP Show."

Solution Providers, have a video or commercial you want to publish? Contact us.


Stay Tuned for our New 2015 Get LP Social Column!

---

2014 LP Team Group Selfie Review

Showcasing each team in order!
Be on the lookout for our new Get LP Social 2015.

Your Team - Your Pride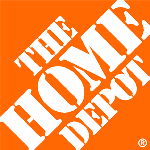 Home Depot's District 164 Asset Protection Team
Having fun at Team Night
at the Phillies


"Preventing Loss at the Biggest Home Improvement Retailer in the World"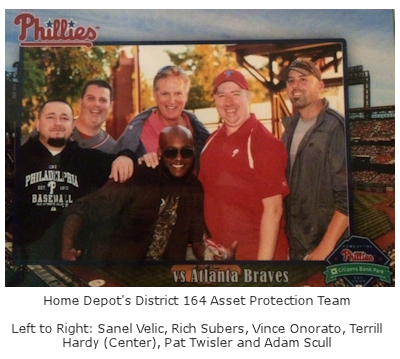 *Originally published on August 28, 2014
View all the selfies here!

Sponsored by:




Canadian Push
Sponsored by Vector Security
Target Canada owes more than $5B and has lost about $7B so far! Target Canada owes money to nearly 1,800 businesses around the world, from India to Shanghai and Brampton to Winnipeg. The list runs 44 typed pages. Target Canada announced last week it was seeking creditor protection as it winds down operations, closing all 133 stores and putting 17,600 people out of work over the next five months. It has lost about $7-billion on its Canadian operations so far. On paper, it seems that Target is in a position to pay off all creditors in full, with assets and liabilities both in the $5-billion range. But the true value of the recorded assets is always less than stated. Target Canada has 30 days from the date of filing for creditor protection to present a plan that will satisfy creditors. It may also seek a 30-day extension from the courts, said Smith. thestar.com

Nordstrom better positioned than Target to take on Canadian expansion Nordstrom is known for being a leading retailer in the digital space - something that will help the company succeed in Canada, a country where the population is dispersed over huge distances. Nordstrom also sources some of its products locally instead of making all its purchases centrally like Target did. That means merchandise differs depending on location. This customization shows a respect for local customers, said Seattle retail strategists Pat Johnson and Dick Outcalt of Outcalt & Johnson: Retail Strategists LLC. "Nordstrom has been planning this for a long time and they've been doing their homework," Johnson said. bizjournals.com

Walmart Canada opening 11 new supercenters by Jan 29th bringing it's Canadian store count to 394 Of special note here is that Target sold them approx. 30 of the Zellers leases when Target bought them from Hudson's Bay.

Giant Tiger to open eight stores in six months

Saks Fifth Avenue Off 5th to anchor new Ottawa Tanger Outlets - as many as 25 may be opening in Canada

Retail Fast Facts: December 2014

Highlights:
● Total monthly retail sales changed by 5.4 per cent over the comparable month last year.
● Total sales excluding food, automotive and gasoline changed by 5.7 per cent over the comparable month last year. retailcouncil.org


Security high at sports stores
Hockey stick thefts are not as common as they used to be, in part due to increased security at sporting goods stores. That's what staff are considering at Marc Sport Source for Sports in Gatineau after $28,000 were taken in a brazen, front-door theft last week. It's the only way Ralph MacLean believes he was able to stop the break-ins when he worked at Valiquette Source for Sports in Ottawa. "I keep upping the security until the only way they could get in was to drive through the side door -- and they did that," MacLean said. Only after pillars were installed in front of the door did the break-ins stop, he said. MacLean heard about another store where thieves cut a hole in the roof to get at the valuable composite hockey sticks. Houle Sports, where he works now, was also targeted years ago for a large number of hockey sticks. Similar to what happened in Gatineau, the thieves showed up with a van and filled it with sticks -- except in that case, they jimmied the back door instead of the front. "They have bars on the windows now," he said. ottawasun.com

Three men arrested in Burlington baby formula thefts In an unusual case, Halton police says it has arrested three males for allegedly stealing baby formula and cosmetics from two Burlington stores. Investigators say that on Tuesday, just before 8 p.m., three men stole a large quantity of baby formula from the Shoppers Drug Mart at 1450 Headon Rd. A store employee followed one of the suspects and was pushed from behind by a second suspect to allow the men to enter a vehicle and flee. About half an hour later police located the vehicle near the Shoppers Drug Mart at 2080 Appleby Line. One of the suspects was arrested near the vehicle while two other men were arrested after leaving the store with more allegedly stolen baby formula and cosmetics. Police have recovered all the stolen property from both stores. Five cases of formula stolen were from the Headon Road store. It was unknown how much was taken from the Appleby Line store. insidehalton.com

Hamilton man charged in jewelry store robbery Police say two men entered the store at the Eastgate Square at about 8:30 p.m. last Thursday, one of them armed with a hammer and the other with a gun. It's alleged the man with the hammer grabbed merchandise behind a display counter before staff confronted him and fought to subdue him, while the other man fired his gun before fleeing in a vehicle. The man with the hammer was arrested and was treated in hospital for non-life-threatening injuries that police say he received during the struggle. Jonathan Miljanovic is charged with four counts of robbery with a firearm and is also charged with wearing a disguise with intent. insidehalton.com

Razor blade taped to Cross Iron Mills shopping cart prompts RCMP investigation

Mountie uses his car to push fleeing 7-Eleven Armed Robber off road

e-commerce

Sponsored by The Zellman Group
To catch an e-commerce thief ... Old fashioned detective work bolstered by the web - In-store pickup fraud Facebook and Google played a role in helping Micro Center's fraud prevention professionals nab criminals exploiting in-store pickup of high-end web orders. One of the alleged criminals not only used the same unusual name repeatedly, she bragged about her exploits on Facebook. Micro Center's, the retailer's, fraud prevention professionals noticed that suspected criminals were placing orders via the Micro Center e-commerce site for in-store pickup. Those suspects typically were using credit cards to buy high-end Apple products, MacBook Pro notebooks and iPads, with the typical order running about $3,000, says Skip Myers, a former police detective who now works as director of loss prevention for the merchant. That Micro Center fraud-fighting team also relies on fraud-prevention firm Kount to help spot iffy transactions that might be criminal.

The credit card name the suspects used was unusual, he says, and after two days the same suspect shopped at Micro Center's Chicago store with a different stolen credit card number but with the same unusual name. That was when Myers' team Googled her name. The name, which he would not reveal, appeared on the first page of Google results via an Oklahoma Department of Corrections book-in sheet that also included her photo, past offenses and the name of her probation officer—she'd already been convicted for credit card fraud.

We matched her prison mug shot with our video surveillance footage from her transactions in Kansas City and Chicago," he says. "The probation officer was very interested in [her] whereabouts because she had not reported to the probation office in weeks." Further web checks revealed a Facebook page for the suspect "that bragged about her trip across the county 'ripping off' stores with bogus credit cards. Ms. Jones [not her real name] even discussed on her Facebook timeline what cities she visited and what cities she was traveling to. Ms. Jones also discussed that she was with two other male friends."

Myers' team alerted Micro Center stores in Ohio that Ms. Jones was on her way. Two days later she and her male colleagues placed a web order for in-store pickup of Apple items from the Micro Center store in Columbus, the state capital and site of the retail chain's founding. "The suspects were identified and promptly left the store without any merchandise," he says.

A day later, the criminals tried a similar move at a Micro Center store in Cleveland. This time, Myers' team had alerted local police and the traveling trio was arrested. "Upon a search of her vehicle, police found numerous stolen items in the trunk of her car from Micro Center, Home Depot, Best Buy and Target," he says. "Ms. Jones was charged with felony credit card fraud and violating her probation." internetretailer.com

"Fraud is not a person - it is a dynamic grouping of statistics that deviate from the norm."
Stuart B. Levine, CFI, CFCI
CEO, The Zellman Group & Zelligent

ORC News
Sponsored by Security Resources
14 member Visa/Gift card scam gang being sought across the Midwest Law enforcement officers across the Midwest, including White Lake Township, are trying to stop a group of people involved in a Visa and gift card scam. Approximately 10 women and four men have been identified as being involved in the scam, said Willing. All of the suspects live in the Flint area, he said. A group involved in the scam walk into a store such as Walmart, as they did in White Lake. They choose blank gift cards and take them to the register. They pull out a "cloned" credit card with numbers taken from another actual card. If the cloned card doesn't work, one shopper is known to say to the clerk, "We've had this problem in the past with this card so just hit the cash tender key and it will go through." By pressing that button, said police, the register shows that cash was handed over for the gift cards. The people then leave after paying for nothing. But the thieves are after cold cash, say police. They take the loaded gift cards to a store such as Best Buy and purchase items such as computers or TVs. They take that item to another Best Buy with a receipt, and return the purchased item for cash. The thieves have struck all over Michigan, said Trooper James Willing with the Tri-City Post in Freeland, including White Lake, St. Clair, Mt. Pleasant, Lansing, Grand Ledge and Flint. Similar scams have been reported in Ohio, Indiana - and even as far away as Atlanta and New York. dailytribune.com

Credit card fraud case in Tyler, TX, leads back to Russia - 'Re-packaging' Scam According to law enforcement: a Tyler man alerted them to more than $5,000 worth of fraudulent charges made to his credit card. Police tracked the items to another Tyler residence where they found nearly $10,000 worth of expensive merchandise including purses, tools, and electronics. The man who was living there says he accepted an job online as a "re-packager" and was instructed to put new shipping labels on the boxes and send them to Ann Arbor, Michigan without looking inside. Investigators in Michigan say the residents the items were being shipped to were of Russian descent. The items were then to be re-sold online and a portion of the funds sent back to Russia. Because this crime spans international borders, finding the source of the scheme may prove to be very difficult. ketnbc.com

Law enforcement officers - ORC Couple busted returning online purchased - discounted luxury dolls for full price at American Girl store in Mall of America 30 times Former State Commerce agent Jennifer Jo Cho, 37, and her husband, former Rosemount police officer Henry Lim Cho, 34, are accused of returning discount merchandise bought online to the Bloomington store for full price. In more than 30 visits to the store, the two returned about 135 items between October 2013 and November 2014. While the total loss to the store was hardly astronomical — just over $5,300, according to charging documents - the charges are unusual in that they're directed at people whose life work had been catching criminals. The Chos would return the items to different cash registers in the busy store, sometimes on two separate floors at the same time, removing bar codes from the items that indicated they were discounts, the charges say. Many of the items the Chos sought to return at full price had been purchased for much lower prices from an online site called Jill's Steals and Deals, the charges say. On some occasions, the couple, who made more than 30 trips to the store, received the refunds in the form of gift cards, which they would then sell on eBay, according to the complaint. American Girl employees became suspicious in March 2014 after receiving several returns without receipts from the Chos, and one of the company's loss-prevention managers began looking into the case. Bloomington police arrested Jennifer Cho at the store in November when she tried to return 11 items she had bought online. She presented herself to the officers as a special agent for the Minnesota Department of Commerce's fraud bureau, and asked several times for "professional courtesy," according to the complaint. startribune.com

Lehigh County, PA's largest shoplifting case taken over by Federal Authorities Federal authorities have taken over prosecuting one of three women in what Lehigh County authorities said was the single largest retail theft case in the county. Lehigh County Assistant District Attorney Jeff Burd said evidence shows the women were part of a bigger theft ring that hit stores in Pennsylvania, New York and New Jersey. Torral Scott, Latoya Payne and a third woman were arrested after allegedly stealing items 11 times at six Pennsylvania Target stores in Lehigh, Northampton, Monroe, Berks, York and Dauphin counties in 2012. The defendants stole hard drives, ink cartridges, storage containers and miscellaneous items. Scott was convicted by a Lehigh County jury and sentenced last February to six to 16 years in state prison for the series of thefts. But federal authorities have taken over prosecuting Payne. Payne posted bail shortly after being charged in the same case and fled. Those charges were dropped last week; Burd said he wanted to be absolutely sure federal authorities had taken custody of Payne before dropping the county case. Prosecutors said Scott and Payne were arrested at the Hanover Township store in October 2012 after an employee recognized them as two women reported to have stolen items from the Lower Nazareth Township location. A Target security officer gave a description of the women and their car to state police, who pulled them over and discovered stolen items as well as bags commonly used to conceal merchandise and defeat security tags. State police said the merchandise was placed from shelves into a storage container inside a shopping cart and that the defendants left the cart in the area of the registers while a third person entered the stores and took the cart without paying. lehighvalley.com

Inmate linked to $1.7 Million Prescription Drug Ring; Rite Aid Pharmacy employee linked to scheme A Northumberland County inmate has been linked to a $1.7 million drug ring in which phony prescriptions for oxycodone were written on prescription pads stolen from 50 physicians across Pennsylvania, state Attorney General Kathleen Kane announced today. Central to the 20-person ring, according to the indictment, was a Rite-Aid employee who allegedly changed physicians' phone numbers in her employer's database to one central phone number that answered by Kevin Andrews Jr., of Delaware County, who Kane's office claims was the leader of the organization. Andrews would "confirm" prescriptions when pharmacists called to verify them, the indictment alleges. The "sophisticated prescription drug forgery ring," according to Kane, operated in 44 of Pennsylvania's 67 counties. dailyitem.com
Do you have an ORC case to share?
Share your ORC news and help the industry grow

Retail Crime News

Sponsored by NuTech National
Not ringing up a cops meal leads to $22.7M theft charges two years later for three restaurant chain owners in Indianapolis In 2012, red flags went off when a West Lafayette police officer paid for his meal. "The cash drawer was never opened, no one rang up the sale and he was returned his cash back out of another drawer," Harrington said. That led to undercover investigators, who experienced the same transactions. Bypassing the cash register, prosecutors say, allowed the restaurant owners to deposit millions in non-restaurant bank accounts. Prosecutors say the owners El Rodeo and El Jaripeo had a scheme going to avoid paying millions in their share of taxes. They are accused of under-reporting $22.7 million in sales. The investigation targeted 26 restaurants in Boone, Clinton, Hamilton, Hancock, Hendricks, Johnson, Marion, Morgan, Tippecanoe and Wayne counties. Salgado and Melendez have each agreed to plead guilty to 10 counts of Theft (D Felonies). Bustos has agreed to plead guilty to two counts of Theft (D Felonies). Although 26 of their restaurants in ten counties remain open for business, prosecutors say they also remain under close watch. wthr.com

Police arrest fourth suspect in JCPenney robbery, assault in Louisville, KY Three are accused of stealing $400 worth of merchandise and then assaulting a loss prevention officer when she confronted them. wlky.com

Security Guard Shot Multiple Times Outside Maryland Goodwill A private security officer is in critical condition after he was shot repeatedly while sitting in a car outside a Frederick County Goodwill store where he worked. Maryland State Police say 42-year-old Gerald Campbell of Frederick was shot by a masked man around 9:30 p.m. Thursday. The assailant is still at large. nbcwashington.com

5 cars crashed, 4 hospitalized, 0 arrested during Police shoplifting pursuit in Freehold, NJ Five cars crashed during a police pursuit of Walmart shoplifters Thursday evening. Loss prevention officers spotted two men trying to steal televisions at about 7:20 p.m. The men threatened to fight, brandishing pepper spray before fleeing the store. During a pursuit, several cars crashed nearby at the intersection of Route 537 and Route 33, including the suspects car, three unrelated cars and a police cruiser. The police car sustained minor damage. Four people were taken to be checked out at a hospital. The two suspects fled the scene on foot, evading capture. One officer suffered a minor knee injury during the pursuit. app.com

Burglars cut through wall to steal guns in Casselberry, FL; took 20 seconds Casselberry Police are looking for two burglars who crawled through drywall and broke into a gun store early Thursday morning. It happened around 3:30 a.m. Thursday at Southern Guns on U.S. 1792 in Casselberry. Surveillance video shows the two crooks in hoodies and gloves running in, pulling rifles from wall displays, and knocking down case displays to get to assault rifles and pistols. Police said the robbery took less than 20 seconds. A vacant unit sits right next to Southern Guns. Police said the two crooks broke the window, smashed through the drywall and crawled their way into the gun shop. clickorlando.com
3 arrested for possession of 85 fake credit cards in Nassau County using them at fast food restaurants

Seattle Police searching for three involved in pick-pocketing and identity theft

Crooks Finally Make Off With Gas Station ATM After 3 Smash-And-Grab Attempts In A Month

Port Charlotte man tasered after shoplifting spree

$4,000 reward offered in Dollar Tree arson fire in Hollister, CA

Louisiana thief tries to escape on Walmart electric shopping cart

Hearing set for 3 suspects in deadly Kansas gun shop robbery

Rite Aid to give $5000 reward for capture of Armed Robber at Plymouth, CT store

Publix at Palm Coast's Town Center Is Target of an Armed Robbery Wednesday Evening


Robberies and Burglaries
● ABC Store - Lumberton, NC - Armed Robbery - 4th in 12 days
● Cash Express - Versailles, KY - Armed Robbery
● CVS - Kissimmee, FL - Robbery
● Dollar General - Archibald, PA - Armed Robbery
● Dollar General - Indianapolis, IN - Armed Robbery
● Dunkin Donuts - Boynton Beach, FL - Armed Robbery
● Express Verizon Wireless - Torrance, CA - Burglary - 3rd time in 6 months
● Ideal Mart - Mastic, NY - Armed Robbery
● Lipkin's Pharmacy - Gloucester City, NJ - Armed Robbery
● MetroPCS - New Bedford, MA - Shooting
● Rite Aid - Sayreville, NJ - Police Involved Shooting
● Stop & Go - Muskogee Co, OK - Armed Robbery - Customer shot
● Subway - Stockton, CA - Armed Robbery
● Triple Creek - Three Rivers, MI - Burglary
● Valero - Stockton, CA - Armed Robbery
● Viking - New Hope, MN - Armed Robbery


Vendor Spotlight


Your Trusted Partner for Comprehensive Security Solutions

Providing Security Solutions throughout the United States, Canada and Puerto Rico.
SECURITY RESOURCES is a leading national security firm providing security guard and investigative solutions with proven performance and quick response. Our extensive industry experience managing over 900 security officers through our own offices helped us to build a proprietary national security network from the ground up. For your national or local security needs, gain the Security Resources Advantage.

POWER to respond quickly to real-time events

FLEXIBILITY to expand and contract the guard force as realized in response to needs

CONSISTENCY across multiple locations through standardized communication and a proven process




Featured Job Listings
Sponsored by NuTech National
Feature Your Job Here For 30 Days -
70% Aren't On the Boards
VP Supply Chain, LP & Safety
Ross Stores
Ft. Mill, SC
Ross Stores
Business Unit AP Sr. Dir.
Walmart
Atlanta, GA
Wal-Mart
Director of Corp. LP
Bed Bath & Beyond
Union, NJ
Bed Bath & Beyond
Director LP
Sephora
San Francisco, CA
LinkedIn
VP of Sales
Checkview
Chanhassen, MN
Checkview
Sr. Director, Field LP
Ross Stores
Dublin, CA
Ross Stores
Director Market LP
Walgreens
Phoenix, AZ
Walgreens
Director LP East
Old Navy
New York, NY
Gap Inc
Director Global AP
KFC & PH
Plano, TX
YUM! Brands
Director of Divisional LP
Dollar General
Goodlettsville, TN
Dollar General
Regional LP Mgr
Dollar General
Multiple Locations Nationwide
Dollar General
LP Manager
Bowlmor AMF
Chicago, IL
Bowlmor AMF
LP Manager
Bowlmor AMF
Denver, CO
Bowlmor AMF
AP Specialist
Wegmans
Syracuse, NY
Wegmans
AP Specialist
Wegmans
Woodbridge, VA
Wegmans
AP Specialist
Wegmans
Woodbridge, NJ
Wegmans
AP Specialist
Wegmans
Hunt Valley, MD
Wegmans
Market AP Specialist
REI
Portland, OR
REI
Sales Representative
NuTech National
Maitland, FL
NuTech National
National Account Executive
Checkview
Northeast Region
Checkview
National Account Executive
Checkview
United States
Checkview
Corporate Investigator
Confidential
San Francisco Bay, CA
Confidential
National Account Manager
Vector Security, Inc
TBD
Vector Security, Inc
National Account Mgr
Confidential
Northeast
Downing & Downing

Limited Time Only - Post Your Multi-Unit LP jobs for FREE - Learn More Here

Daily Job Alerts


Appearing One Day Only
View our Internet Jobs Archives here
AP Specialist
Cabela's
Acworth, GA
Cabela's
Outpost AP Manager
Cabela's
Lubbock, TX
Cabela's
LP Specialist
QFC
Bellevue, WA
Kroger
LP & Safety Spec
Lowe's
Commack, NY
Lowe's
LP & Safety Spec
Lowe's
Springfield, TN
Lowe's
LP & Safety Spec
Lowe's
Holland, MI
Lowe's
LP & Safety Spec
Lowe's
Cape Carteret, NC
Lowe's
Asst Mgr LP
Neiman Marcus
Charlotte, NC
Neiman Marcus
AP Manager in Training
Walmart
Seward, NE
Wal-Mart
AP Manager in Training
Walmart
Lexington, KY
Wal-Mart
AP Manager in Training
Walmart
Stuart, VA
Wal-Mart
AP Manager in Training
Walmart
Woodstock, VA
Wal-Mart
AP Manager in Training
Walmart
Delano, CA
Wal-Mart
AP Manager in Training
Walmart
Tyler, TX
Wal-Mart
District Safety Lead
Sears
Bloomingdale, IL
Sears Holdings Corp
LP Manager
Sears
Sacramento, CA
Sears Holdings Corp
LP Manager Hrly
Sears
Medford, OR
Sears Holdings Corp
AP Team Leader
Target
Mentor, OH
Target
ETL Assets Protection
Target
Hyattsville, MD
Target
Store LP Manager
Ross Stores
San Francisco, CA
Ross Stores
Store LP Manager
Dick's Sporting Goods
Pembroke Pines, FL
Dick's Sporting Goods


Home of the Industry's Original
On the Move

None to report.
Post Your New Job or Promotion!
See all the Industry Movement


Your Career
Sponsor this section of the Daily
Why You Should Surround Yourself With Productive People for Success Working with people who strive to get things done can make a big impact on your own productivity. The reason is that productive people tend to organize not only themselves but their schedules and people around them. No time wasted

How to Silence Your Inner Critic and Get Over Your Perfectionism Striving to be perfect can be stressful, depressing and can even cause strain on your work performance. While some aspects can be positive, it's the all-or-nothing mentality that can be debilitating. Here are some tips to help you overcome your inner critic. "Good enough" is great

10 Unexpected Body-Language Adjustments that Will Boost Your Career How you carry yourself can make all the difference in your daily interactions. Our body language is our most important tool. Here are some excellent tips on how to boost your career just by adjusting your body. Maintain good posture

5 Habits for a Better, More Proactive You Have you ever caught yourself just going through the motions of each day? The key to stop doing this is to find goals that will help you improve and create more excitement for your brain so that you feel connected to life and not just moving through it. Here are some habits to help you live life to the fullest! See the possibilities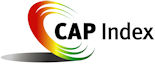 Tip of the Day
Sponsored by Vector Security
Listening and hearing what your internal customers are saying is critical if you expect to be successful with any program or project. Oftentimes, the speed of delivery negatively impacts the process of success and keeps us from hearing exactly what we need to hear when we so passionately roll out our programs and projects. After testing and reviewing our plans and being so committed to our beliefs, we oftentimes don't hear our retail partners once we've committed ourselves to a specific path. And sometimes it's not what they say that's important as much as what they don't say or as much as what they quietly say beneath their breath or maybe even how they react. Whenever you're rolling out a new program or project, use those interrogative skills, in a positive way, and read the reactions of your internal customers because they will determine the success regardless of how good it is.

Just a Thought,
Gus







Upcoming Events
---
Recruiting?
Get your job e-mailed to everyone... everyday
Post on our Featured Jobs Board!
Reach your target audience in 2015 every day!
Request our 2015 Media Kit
update account / change e-mail
unsubscribe FEEDBACK
www.downing-downing.com

Advertise With The D&D Daily




36615 Vine Street, Suite 103
Willoughby, OH 44094
440.942.0671
copyright 2009-2019
all rights reserved globally