The D&D Daily Mobile Edition
January 27,

2015



The LP Industry's #1 News Source - Informing, Educating and Instilling a sense of community


News Brief
Sponsored by WG Security Products, Inc.
RILA to testify at Congressional data breach hearing The Retail Industry Leaders Association (RILA) will testify Tuesday, Jan. 27 at the House Energy and Commerce Subcommittee on Commerce, Manufacturing and Trade hearing, "What are the Elements of Sound Data Breach Legislation." In his testimony, Brian Dodge, executive VP at RILA, will focus on retailers' priority of supporting a strong preemptive federal data breach law that allows for reasonable and clear notice triggered by potential customer harm. RILA will urge the committee to consider data breach legislation that creates a single national notification standard with a reasonable timetable for notification. RILA will also ask that legislation provide flexibility in the method of notification, ensure notice is required only when there is reasonable belief a breach will cause harm, establish a precise definition of personal information, include a calibrated data security standard, and ensure fair, consistent, and equitable enforcement of a data breach law. Editors Note: Make sure you watch the Daily's recent LPNN video 'Cybersecurity - The Never Ending Threat' reposted today after running all last week. Filmed 'Live' two weeks ago during the 'Daily's Live in NYC' event Jan. 12th. for the complete story on what RILA and the NRF are doing to help fight this national problem and find out what Loss Prevention's role really is in helping to fight the problem. chainstoreage.com

NRF Reiterates Support for Federal Data Breach Notification Standard The National Retail Federation reiterated its long-standing support for a federal data breach notification standard today as a congressional panel held a hearing on this issue, saying legislation should provide consumers with clear, concise and consistent notice whenever and wherever a data breach occurs. "A single uniform national standard for notification of consumers affected by a breach of sensitive data would provide simplicity, clarity and certainty to both businesses and consumers alike," NRF Senior Vice President for Government Relations David French said. For the past decade, NRF has called on Congress to pass a federal data breach notification law that would cover all entities that receive, handle and maintain sensitive personal information. NRF believes a national standard would provide retailers a practical framework to handle consumer notification and must preempt the 47 disparate state data breach notification laws retailers now comply with. nrf.com

Retailer to Watch: At Home Group Inc. - Slowly Building Momentum & Backed by one of the founders of Home Depot - LP Jobs in the future? At Home, formerly known as Garden Ridge, has 81 locations across the country with 21 in Texas. These 120,000 square feet stores are quietly and quickly calling JC Penney, Kmart, Sears, and any other big box retailer the minute they announce store closures and they know exactly the locations they want before they make the call. They're scouting the U.S. for stores and deals where others are closing. Their CEO, who sits on the Ownership Advisory Group for the Dallas Stars (Arena Football Team) is the former COO for Gap Brand and former President of Nike Affiliates. Arthur Blank, the co-founder of Home Depot and owner of the Atlanta Falcons is reportedly a big investor and obviously with two executives of this caliber and experience together building this retailer this is one you've got to watch. Because it means LP jobs long term. Right now they've got Peter Corsa a former Gap Sr. Dir of LP and Operations who's their CSO and Rick Beardsley as their Director of LP, Safety and Risk Management. Interestingly enough they both joined the company in 2013 and that in and of itself is an indicator of how they're building for the future. A strong team that will be building a program long term and that once again means LP jobs. bizjournals.com

U.S. Retail Workers #1 in Employee Theft - 43% of shrink in U.S. vs. 28% in rest of world According to the latest Global Retail Theft Barometer, an annual industry study led by Deyle and inventory management firm Checkpoint Systems, shrinkage cost U.S. retailers about $42 billion a year. Of course, retailers everywhere deal with shrinkage, but there is one big difference between the U.S. and the rest of the world: Globally, dishonest employees are behind about 28% of inventory losses, while shoplifters account for a markedly higher 39%. Not so stateside, the study says, where employee theft accounts for 43% of lost revenue. That's about $18 billion, or $2.3 billion more than the cost of five-finger discounts taken by customers. The interesting question, of course, is not so much how as why. "Key reasons ... include ineffective pre-employment screening, less employee supervision, and easy sale of stolen merchandise," the report says. Deyle sees cultural differences at work too. "Internationally, there's more of an unwritten code that says it's not honorable to do something dishonest toward an employer," he says. "Here, it's a different mindset. There's so much turnover in retailing, and very little loyalty." fortune.com

Employees would sell passwords for $150
SailPoint uncovered a widespread level of employee indifference towards protecting sensitive corporate data, including personal information of customers. In fact, an alarming number of employees surveyed admitted they would sell their passwords, some for as little as $150 U.S. dollars. These stats are based on a global survey of 1,000 employees at large organizations. net-security.org

President Obama's "Buy Secure" initiative - Begins this month with EMV roll-out of chip-and-PIN cards for all federal employees But Will Banks Be Influenced by the Strategy? The GSA says the federal government will issue more than 1 million EMV-enabled credit and debit cards to employees by the end of the year. Dynamic data authentication standards for chip transactions will be used by all three of the banks - JPMorgan Chase, Citibank and U.S. Bancorp - that issue cards for SmartPay. But Cara Battaglini, communications director for the GSA, says not all SmartPay transactions will be required to be conducted via chip-and-PIN. That's because many U.S. merchants are not yet equipped to accept chip transactions. As a result, all of the government's EMV chip cards will have magnetic stripes as well. Many banks contend that requiring consumers to enter PINs for credit transactions will be confusing, because credit transactions now only require a signature for authentication. What's more, banks say the addition of the PIN will not have a great impact on reducing fraud, because the PIN only address lost and stolen-card fraud. But retail groups have criticized banks and credit unions for taking that stance, noting that chip-and-PIN is much more secure than chip-and-signature. Unless U.S. card issuers deploy EMV-compliant chip cards that require PINs for transaction authentication, little progress will be made in fighting card fraud, contends Mark Horwedel, CEO of the Merchant Advisory Group. bankinfosecurity.com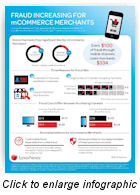 Every $100 of Fraud from Mobile Payments Costs Merchants $334 in 2014 - Up from $283 in 2013 LexisNexis Risk Solutions Inc. released today its annual True Cost of Fraud Mobile study, which indicates that as merchants flock to the mobile channel so too are fraudsters. Revenue that mobile commerce (mCommerce) merchants lost to fraud spiked 70 percent in 2014 to 1.36 percent compared to 0.80 percent in 2013. For comparison, all merchants lost 0.68 percent of revenue to fraud in 2014 in comparison to 0.51 percent in 2013. The complexity of additional payment channels, like digital wallets, coupled with additional access channels, like mobile web sites and apps, produce more avenues for fraud. More than one-fifth (21%) of all fraudulent transactions are attributed to the mobile channel. businesswire.comc

Apple Pay makes credit card fraud easy - No plastic necessary When Tim Cook unveiled Apple Pay last year, the company hailed it as the a simple contactless payment solution that also brings extra security credit cards. Except according to one report, Apple Pay is actually making it easier for scammers to commit credit fraud. Apple Pay's security problem has nothing to do with Touch ID, NFC, the secure element, or stolen iPhones. All of that is locked down as tightly as Apple advertised. The problem, according to an unconfirmed report from DropLabs, is that Apple Pay is so easy to use, fraudsters don't even have to create a physical fake card anymore. Instead of hacking the hardware, fraudsters are just buying stolen consumer identities, complete with credit card info, and loading that into Apple Pay. This allows them to create a fake digital credit card without going through the hassle of printing it out on plastic to use in stores. Drop Labs claims some Apple Pay banks have seen their fraud levels jumps up to 6%. cultofmac.com

With new NFC Paywave technology on credit cards Australia is seeing a spike in tap-and-go fraud - FYI - For the future No need for signature or PIN technology has it's drawbacks as well. They just steal the cards and away they go. Here's what we have to look forward to. 9news.com.au

Subway Sandwich Artist moonlights as Cybercrime Double Agent When Karim Rattani isn't manning the till at the local Subway franchise in his adopted hometown of Cartersville, Ga., he's usually tinkering with code. The 21-year-old Pakistani native is the lead programmer for two very different yet complementary online services: One lets people launch powerful attacks that can knock Web sites, businesses and other targets offline for hours at a time; the other is a Web hosting service designed to help companies weather such assaults. Rattani helps run two different "booter" or "stresser" services. He also works on TheHosted[dot]me, a Web hosting firm marketed to Web sites looking for protection from the very attacks he helps to launch. Rattani and his partner are among an increasing number of young men who sell legally murky DDoS-for-hire services. The proprietors of these services market them as purely for Web site administrators to "stress test" their sites to ensure they can handle high volumes of visitors. krebsonsecurity.com

U.S. Convenience store count increased by 1% in 2014 to hit 152,794 stores - making up 33.9% of all retail outlets in U.S. - doubling in size in 3 decades

Thousands of U.S. gas stations exposed to Internet attacks

Russian Hacker Who Hit 17 retailers Can Be Extradited to U.S., Dutch court rules

Weaker-Than-Expected Winter Storm Will Still Hurt Retailers

Hallmark to expand J.C. Penny 'store-within-a-store' concept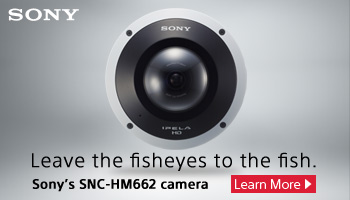 All the news - One place - One Source - One Time
The D&D Daily respects your time
& doesn't filter retail's reality
Report Your News!
(content subject to approval)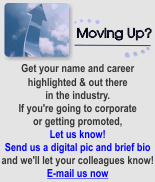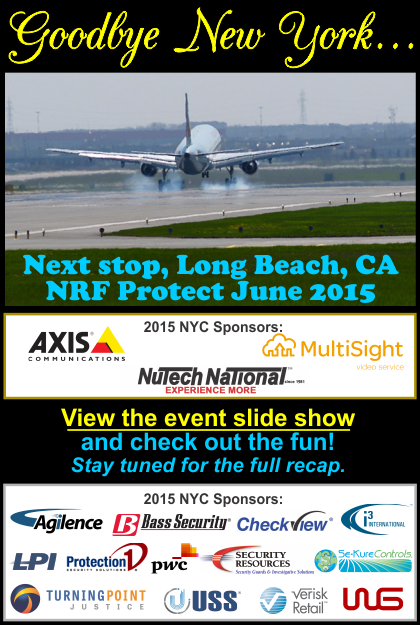 Loss Prevention News Network

Cyber Security & LP's
Role in the Effort
The NRF's Threat Alert System &
RILA's Development of R-CISC
How LP Fits In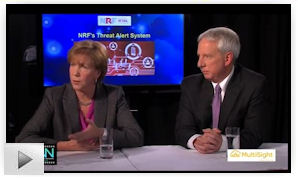 Both NRF and RILA have been tirelessly working together and separately over the past year to establish efforts to help fight the cybercrime crime wave impacting retailers nationwide. Leaders from both industry groups sit down together with LPNN for an in-depth look at the NRF's Threat Alert System and RILA's Retail Cyber Intelligence Sharing Center. Tom Litchford, VP, Retail Technologies for the NRF, and Suzie Squier, Sr. VP, Member Services for RILA, discuss the latest in cybersecurity, what the two leading retail associations are doing about it, and what role LP executives can play in the fight against this unprecedented threat.



Joan Manson

Sponsored By:


Bass Security





Sponsored By:



Keith White & Michael Nelson

Sponsored By:


Dan Faketty and Professor Bob Hanson

Sponsored By:


The NRF's LP Legislative Committee, a National Update





Jeff Fulmer & Jon Gold


Sponsored By:


Preparing - Training - Responding to the Active Shooter





Rich Mellor


Sponsored By:

Cyber Security's Increasing Impact on Retail & the Role of Loss Prevention

Tom Litchford
Sponsored By:

Stan Welch, VP of LP, JCPenney



Sponsored By:



In case you missed it ...
Click here to view all the episodes from
"Live in Ft. Lauderdale at the NRF LP Show."

Solution Providers, have a video or commercial you want to publish? Contact us.



Big Data
Sponsored by Verint
Big Data Helps Retailers Beat Fraud, Optimize Inventory, and Understand Customers After years of collecting and compiling vast amounts of data, the time has come to benefit from this data. One of the key ways that Big Data can be made actionable is by implementing operational efficiencies and multiple improvements that can save money, increase income and save lives. The data available to retailers comes from web sites, in-store video and analytics systems, customer demographics, mobile location data from tablet computers and smart phones, social media, weather, and embedded sensors. Data collected from all these sources is being analyzed and used to create better customer focused shopping, more effective systems for delivery and numerous efficiencies.

Retailers such as Walmart are using Big Data analytics to optimize its inventory based upon the specific tastes and seasonal preferences of customers in each geographic area. Walmart combines public data from the web, social data and proprietary data such as customer purchasing data and contact information. As over 200 million customers visit Walmart stores each week, the data that the company can collect is vast. Another area where big data is impacting retail is in predicting customer purchases and customer micro-segmentation. Target stores in the U.S. recently analyzed historical purchase data and identified 25 shopping items which could be used to indicate when a shopper is pregnant, leading targeted, pregnancy specific coupons and special offers being sent to those shoppers via email.

Other areas in which Big Data is helping retailers is cross selling and up-selling, location based marketing through geographical location data, pricing optimization through connected smart shelves to big data applications. The shelves will be able to automatically update prices based on dynamic market conditions.

Moving away from the shop floor, retail businesses have been using big data to help with supply chain and logistics optimization. Sensors in delivery trucks and Radio frequency ID tags on products can help stores know the exact location of products in transit. Retail fraud can also be spotted through monitoring - by modeling and analyzing high volumes of data from transactions and extracting features and patterns, retailers can prevent credit account fraud. cbronline.com

Data Breaches Drive Investments In Security Response, Data Protection

Salaries Soar for Chief Information Security Officers

Amazon to power data operations with wind energy

e-commerce

Sponsored by The Zellman Group
Driven by Demand, Kount Fraud 360 Seminar Expands to 16 Cities Worldwide
Sponsors include Braintree, CardNotPresent.com, Ethoca and MasterCard
BOISE, Idaho--Driven by the demand following its inaugural 2014 Fraud 360 seminars, Kount announced today the series is expanding to 16 cities worldwide in 2015. Attendees will also hear from an expanded roster of fraud experts, including former Washington Post reporter and computer security blogger Brian Krebs and leaders from Braintree, CardNotPresent.com, Ethoca, MasterCard and TheFraudPractice.com.

"Fraud 360 brings this information directly to merchants, featuring experts throughout the fraud and payments industries who will speak to the emerging threats and challenges of operating a business online and how you can protect that business."

Sponsored by Braintree, CardNotPresent.com, Ethoca, Kount and MasterCard, attendees of Fraud 360 will learn about global fraud trends, payments compliance and regulation changes and how fraudsters are using the latest data from breaches to steal from businesses of all sizes.

"The threat of fraud grows more prevalent and complicated every day, with every breach, putting consumers and businesses alike at risk and under considerable strain to keep up with the latest developments in fraud mitigation," said Brad Wiskirchen, CEO, Kount. "Fraud 360 brings this information directly to merchants, featuring experts throughout the fraud and payments industries who will speak to the emerging threats and challenges of operating a business online and how you can protect that business."

While seminar content will be specific to each market, session topics include payment trends and security, the impact of EMV adoption at retail, mobile fraud survey insights and how to avoid chargebacks.

Read more here

"Fraud is not a person - it is a dynamic grouping of statistics that deviate from the norm."
Stuart B. Levine, CFI, CFCI
CEO, The Zellman Group & Zelligent

ORC News
Sponsored by Security Resources
Meet Macy's Nationwide ORC Team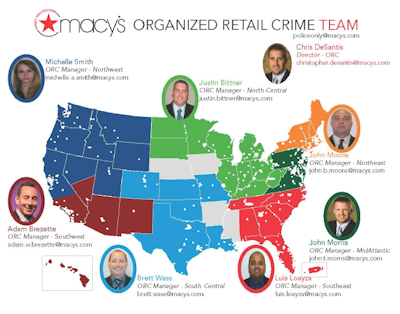 * Thank you John Matas, Vice President - Asset Protection/Investigations & ORC, Macy's for this submission!
Walton Co, FL Deputies respond to $200,000 Solstice sunglasses store heist The Walton County Sheriff's Office helped foil a late Sunday burglary at Silver Sands Premium Outlets on Sunday. Two minutes after the alarms bell sounded, deputies arrived on the scene at Solstice Sunglasses in Miramar Beach. Upon arrival at around 10 p.m., deputies found four large trash cans containing an estimated 1,000 pairs of sunglasses worth $200,000. Video footage shows a silver or white van pull up in front of the store and four individuals getting out and entering the store. All four individuals were wearing dark colored clothing, hoodies, gloves and masks. They were also caught on camera placing the sunglasses into the bins. Because it's an active investigation, the full video could not be released, according to Catherine Rodriguez with the Walton County Sheriff's Office. nwfdailynews.com
Brooklyn man pleads guilty to conspiracy in Armed Robberies, targeting T-Mobile and Radio Shack stores in NJ and NY A Brooklyn man pleaded guilty Monday to federal conspiracy charges, admitting his role in a string of armed robberies of electronics stores in New Jersey, including a cellphone store in Paramus, authorities said. During a hearing in Trenton, Eric Williams, 34, admitted to U.S. District Judge Anne E. Thompson that he conspired with two other men to commit Hobbs Act robberies, or robberies of businesses that are engaged in interstate commerce. Williams, who has been in custody since his arrest last Valentine's Day, was part of a group that robbed eight T-Mobile and Radio Shack stores in New Jersey and New York from June 2012 to January 2013, authorities said. Williams typically acted as a lookout or getaway car driver, while his armed co-defendants entered the stores, tied up employees and stole merchandise, according to court documents and statements. Williams also delivered stolen phones to a phone store in Brooklyn. northjersey.com

Jensen Beach, FL Verizon store burglarized Saturday; hit for over $66,000 of merchandise Martin Co, FL Sheriffs deputies are investigating a burglary at a Verizon Wireless store in Jensen Beach on Saturday in which about $66,000 in cash and merchandise were stolen. tcpalm.com

Parent hurt baby son in $3,300 Tulsa, OK mall theft Police say a couple arrested for stealing $3,300 in items from a Tulsa mall injured their baby during the theft. The Tulsa World reports 43-year-old Robert Doak and 32-year-old Gena Carter were booked on complaints of grand larceny, child endangerment, child abuse and public intoxication. An arrest report says the couple loaded the merchandise from Woodland Hills Mall into a vehicle parked near an entrance Friday night. According to the report, Doak went back into the mall, grabbed the couple's unattended infant son by the head and throat and threw him into a truck. The baby was taken to Saint Francis Hospital for treatment, police say. The extent of his injuries was not clear. tulsacw.com
Florida Woman becomes Credit Card Fraud victim after her Number is Posted on Facebook Identity theft and credit card fraud is turning into an online team sport. Action News discovered that thieves are snatching credit card numbers then posting them onto Facebook to rob locals blind. A Jacksonville woman first learned she was scammed when her credit card was declined. Anyone on Facebook got to see her credit card number yesterday. Before pulling into a Southside Gate station on Sunday, she had no idea someone was stealing from her bank account. Her card was declined, so she called her bank and learned she lost almost $300. An anonymous tipster then saw her info online and made contact with the victim to warn her that her card number and info was somehow posted on a Facebook page. We investigated and found out there in fact is a page devoted to nothing else but posting stolen credit card info for anyone use illegally. actionnewsjax.com
Secret Service investigating ATM thefts along I-10 corridor in Louisiana

Jersey City man charged with shoplifting for 3rd time in 6 weeks

Nearly $8000 in Tires, Wheels Stolen From a Sennett, NY Dealership

Fla. man arrested for YMCA car break-ins linked to Felony Lane Gang
Do you have an ORC case to share?
Share your ORC news and help the industry grow

Retail Crime News

Sponsored by NuTech National
Breaking News: Shots Fired In Target parking lot in Aventura, FL, Serial Shoplifter Escapes Shots rang out in the parking lot of a Target store in Aventura when Police and Loss Prevention personnel moved in to stop in a serial shoplifter. Aventura Police said the man was in the Target store when he put an electronic device down his pants and walked out of the store. Outside he was confronted by three police officers. The man then made a run for it with the officers on his heels. He jumped into his car, a black Acura, and backed it up almost hitting two of the officers. The officers, if defense of their lives, took several shots at the car. The back window shattered as the man sped off. Police were able to get the car's license plate number but so far have not made an arrest. Aventura Police say department policy allows officers to fire on a vehicle if it is being used against them as a weapon. wsvn.com
Tukwila, WA Police recover weapon in Southcenter shooting, still searching for gunman Shoppers ran for the doors after a gunshot was fired inside the Southcenter Mall. Police say only one person suffered minor injuries. But they have still not identified a suspect. "We heard a loud boom, we thought something fell or something," says Karina Arellano, who was working at a store inside the mall when someone opened fire. She says at first, she didn't know what was happening. "It was a few stores down, but we heard and we saw the people running. A few security guards came in to ask if we were OK, if we saw anything." Police say there was a fight in an open walkway, about 50 yards from the north entrance of the mall. Only one shot was fired. Investigators say one person was hurt. He was treated for superficial wounds to the hand. Police allowed the mall to stay open Monday night, saying no one was in any danger. q13fox.com
2 Dead In Raleigh, TN Parking Lot Shooting
Two people died Monday evening and police are searching for two suspects in a gold colored Nissan Altima during an altercation in a parking lot outside several Raleigh businesses. Before dying from a gunshot wound in the parking lot, the first victim fired a gun into the suspect's car and hit one of the suspects. The second gunshot victim in the car was taken to an area hospital where he was pronounced dead. Initially thought as a business store robbery, police said it appears the double shooting was the result of a conflict between the victim and the suspects. myfoxmemphis.com
One person is shot at Chuck E. Cheese in St. Charles, MO St. Charles Police are searching for suspects this morning after a man was shot multiple times at a crowded Chuck E. Cheese. The shooting happened around 8:30 p.m. Monday night at the restaurant located near Highway 94, south of I-70. Police say victim remains hospitalized in serious condition. Two suspects in the case remain at large. The victim was shot in the entry way between two sets of doors that lead into the restaurant. Authorities believe he was shot again outside. EMS crews found the victim outside the restaurant. Nearly 40 adults and children were inside the restaurant at the time. fox2now.com

Eagle Rock Mall Security Guard Attacked During Burglary at Macy's A mall security guard was injured early Tuesday after interrupting a burglary at a Macy's department store at Eagle Rock Plaza, police said. The security guard was patrolling the mall, which is located in the 2700 block of Colorado Boulevard (map), after hours when he encountered the burglar coming out of the store around 12:30 a.m., according to Sgt. Tiffany Ljubetic with the Los Angeles Police Department's Northeast Division. The thief struck the security guard's knee with some type of metal rod before getting away, Ljubetic said. ktla.com

Sleep Inn Hotel manager admits $872,000 credit card scheme The former general manager of Sleep Inn hotel in Allendale has agreed to plead guilty to wire fraud for putting nearly $900,000 in credit card payments into her own accounts. Renata Nicole Annese faces up to 20 years in prison and three years on supervised release, according to a plea agreement filed Monday, Jan. 26. She will also be ordered to pay $872,000 in restitution. She used at least $120,000 of the illegal proceeds to make payments on a house she owns with her husband Michael on Maplewood Drive in Jenison. She will forfeit half of the $60,000 equity in the house or the government will seek its forfeiture. mlive.com

Truck plows into Portland Walgreens
Police are looking for the people responsible after a pickup was driven into a Northeast Portland Walgreen's during an attempted ATM theft, officials said. The attempted theft was reported shortly before 4:15 a.m. Tuesday in the 5400-block of Northeast 33rd. Officers on scene said after the suspects smashed the vehicle into the store, at least one of them attempted to put a chain over the ATM and drag it out. Police said they are looking for two, possibly three, people who fled after the attempted theft. The vehicle used in the attempted smash and grab may be stolen or have switched plates, officers said. Police said they are working with Walgreen's loss prevention in an effort to get surveillance video. koin.com
Woman says grinning stranger pepper-sprayed her in Seattle Target store A local woman says a stranger attacked her with pepper-spray while shopping Monday afternoon at the Target store in downtown Seattle. She's speaking out to warn others. She says this type of crime could happen to anyone. Police say a woman — caught -on security cameras — randomly sprayed the victim directly in the eyes with pepper spray. "She says, 'Hey,' and I look up and she just sprayed me," the victim says. "It was in my eyes and it was all over my face and my whole face was just on fire. "That grin on her face just really, really upset me; she was just smiling and she just walked off," the victim said. She screamed for help and Target employees ran to her aid and called 911. During the interview with police, the victim says she spotted her attacker still lingering outside the Target. After questioning the suspect, police arrested her. q13fox.com
Three suspects arraigned, five more sought in Medawar Jewelry robbery in Michigan Investigators believe there were a total of eight people involved in a robbery attempt last week at Paul Medawar Fine Jewelry. Three of them were arraigned Monday in a Grand Rapids-area court. The suspects, from the East Lansing area, had been planning the robbery for at least a week. The attempted robbery took place just before noon on January 23. Four suspects entered the store. One of them stood at the door, while the others tried break open a Rolex watch case with hammers. They were unsuccessful. The three suspects are believed to be part of a larger group of eight that planned the armed robbery. Five others remain at large and unidentified. wzzm13.com
Armed robbery string grows in eastern North Carolina; Family Dollar, Dollar General and others hit in last 11 days

3 arrested in connection to counterfeit money scheme in Alexander City, AL

Suspect Arrested For Armed Robbery Spree Near Wilmington, DE

Boston Store employee charged with fraud in Racine, WI

Rite Aid employee in Bethlehem, PA accused of stealing $4,774

Anchorage police arrest 14-year-old suspect in fatal drug store shooting

Armored car employee acknowledges stealing $6500 from Albertson's in Casper, WY

Orlando man gets 17 years for attempted Armed Robbery at Walgreens, Armed Robbery at CVS in 2013

Shoplifting suspect brandishes knife to escape at JC Penney in Briarwood Mall, Ann Arbor, MI

Robber targeting Shoppers Drug Mart in Mississauga, ON, CN sentenced to 2 years

Two women charged with theft at Belk in Hickory, NC

Surveillance video shows man stealing thousands from laundromat in Richmond, KY

West Acres Mall, Fargo, ND Security Now Equipped With Body Cameras


Robberies and Burglaries
● AT&T - Hope, AR - Burglary
● Bonfare Market - San Pablo, CA - Armed Robbery - Clerk shot
● Boost Mobile -NYC, NY - Armed Robbery/ assault
● Buchheit - House Springs, MO - Burglary
● Clearfield Food - Philadelphia, PA - Armed Robbery
● Corner Pantry - Irmo, SC - Armed Robbery/ Rape - suspect arrested
● Dollar General - Cordele, GA - Armed Robbery
● Dollar General - Hattiesburg, MS - Burglary
● Family Dollar - New Orleans, LA - Burglary
● Family Express - LaPorte, IN - Armed Robbery
● Joe's Kwik Mart - Scranton, PA - Armed Robbery
● Mi Pueblo - Tyler, TX - Armed Robbery - 1 of 2 suspects killed
● Rizzo's Fresh Market - St Louis, MO - Robbery
● Safeway - Lethbridge, Calgary, CN - Armed Robbery
● Safeway- Saskatoon, CN - Armed Robbery
● Stripes - Lubbock, TX - Robbery
● Sunhouse - Conway, SC - Armed Robbery - clerk killed
● Turkey Hill - Wilkes-Barre, PA - Armed Robbery
● Universal Gifts - St Louis, MO - Robbery
● USA Gas - Murrieta, CA - Armed Robbery
● Verizon - Jensen Beach, FL - Burglary


Vendor Spotlight

How much would it cost your organization to Rekey a Grand Master or Master Key at your Corporate Facilities if it was lost or stolen?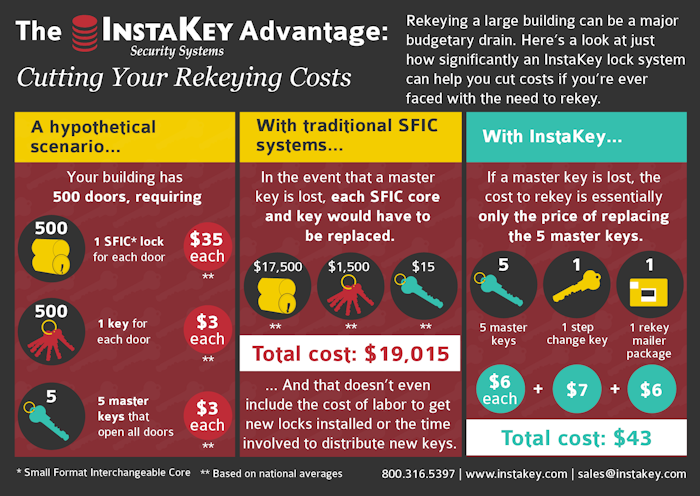 Featured Job Listings
Sponsored by NuTech National
Feature Your Job Here For 30 Days -
70% Aren't On the Boards
VP Supply Chain, LP & Safety
Ross Stores
Ft. Mill, SC
Ross Stores
Business Unit AP Sr. Dir.
Walmart
Atlanta, GA
Wal-Mart
Director LP
Sephora
San Francisco, CA
Sephora
VP of Sales
Checkview
Chanhassen, MN
Checkview
Sr. Director, Field LP
Ross Stores
Dublin, CA
Ross Stores
Director Market LP
Walgreens
Phoenix, AZ
Walgreens
Director LP East
Old Navy
New York, NY
Gap Inc
Director Global AP
KFC & PH
Plano, TX
YUM! Brands
Director of Divisional LP
Dollar General
Goodlettsville, TN
Dollar General
Regional LP Mgr
Dollar General
Multiple locations nationwide
Dollar General
LP Manager
Bowlmor AMF
Chicago, IL
Bowlmor AMF
LP Manager
Bowlmor AMF
Denver, CO
Bowlmor AMF
Regional LP Manager
PetSupermarket
Tampa, FL
Downing & Downing
AP Specialist
Wegmans
Syracuse, NY
Wegmans
AP Specialist
Wegmans
Woodbridge, VA
Wegmans
AP Specialist
Wegmans
Woodbridge, NJ
Wegmans
AP Specialist
Wegmans
Hunt Valley, MD
Wegmans
Market AP Specialist
REI
Portland, OR
REI
Sales Representative
NuTech National
Maitland, FL
NuTech National
National Account Executive
Checkview
Northeast Region
Checkview
National Account Executive
Checkview
United States
Checkview
Corporate Investigator
Confidential
San Francisco Bay, CA
Confidential
National Account Manager
Vector Security, Inc
TBD
Vector Security, Inc
National Account Mgr
Confidential
Northeast
Downing & Downing

Limited Time Only - Post Your Multi-Unit LP jobs for FREE - Learn More Here

Daily Job Alerts


Appearing One Day Only
View our Internet Jobs Archives here
LP Manager
Amazon
Carlisle, PA
Amazon
AP Manager
BJ's Wholesale Club
Voorhees, NJ
BJ's Wholesale Club
LP Supervisor
JC Penney
Midwest City, OK
JC Penney
LP Supervisor
JC Penney
Columbia, MO
JC Penney
LP Supervisor
JC Penney
Pueblo, CO
JC Penney
Dept Mgr LP & Safety/Upper West Side
Lowe's
New York, NY
Lowe's
Dept Mgr LP & Safety/Chelsea
Lowe's
New York, NY
Lowe's
Dept Mgr LP & Safety
Lowe's
Pinellas Park, FL
Lowe's
Dept Mgr LP & Safety
Lowe's
Mobile, AL
Lowe's
LP Specialist
Kroger
Farragut, TN
Kroger
LP Specialist
Fry's Food Stores
Chandler, AZ
Kroger
LP Manager
Fred Meyer
Portland, OR
Kroger
AP Manager in Training
Walmart
Mishawaka, IN
Wal-Mart
AP Manager in Training
Walmart
Anaheim, CA
Wal-Mart
AP Manager in Training
Walmart
Dallas, TX
Wal-Mart
AP Manager in Training
Walmart
Ashland, VA
Wal-Mart
AP Manager in Training
Walmart
Las Vegas, NV
Wal-Mart
LP Manager Hrly
Kmart
Towanda, PA
Sears Holdings Corp
LP Manager Hrly
Sears
Moorestown, NJ
Sears Holdings Corp
LP Manager
Sears
Hackensack, NJ
Sears Holdings Corp
LP & Safety Mgr Distribution
Tractor Supply Co
Hagerstown, MD
Tractor Supply Co
District LP Mgr
Loblaw Companies
Brampton, ON, Canada
Workopolis


Home of the Industry's Original
On the Move

Edwin Colon was promoted to Area Loss Prevention Manager for Bed Bath & Beyond.
Post Your New Job or Promotion!
See all the Industry Movement


Your Career
Sponsor this section of the Daily
The Real Beauty in Leadership Happens By Going Above and Beyond A good leader can effectively give directions to his or her team. But a great leader moves beyond delegation and drives the team and organization to incredible new heights. Here are some ways you can go above and beyond for your team. Don't just stop at good

4 Stories that Great Leaders Tell to Engage Their People People are attracted to stories because they allow us to relate to one another. It can be the most impactful leadership method as it helps rally people around a vision and drives performance. Here are some stories you may want to tell your employees. Give your story a purpose

5 Reasons Leaders Have Trouble Trusting Their Instincts When faced with new challenges, leaders rely heavily on their instincts to come to a decision. Sometimes, though, if you don't fully understand the situation at hand, past experiences can cause you to push your gut instincts aside. This could be problematic. Here are some reasons why you may be hesitant. Fear

What Kind of Leader Do You Want to Be?
We encourage leaders to be self-aware: find out what kind of leader they are, and guide them to focus on the leader they should be. However, there's not enough focus on what kind of leader they WANT to be and the legacy they want to leave. Here's how you can create your leadership footprint. Create your definition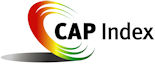 Tip of the Day
Sponsored by Vector Security
Your success is directly tied to the relationships you have with your stores, with your colleagues, and with your vendors. The ability to develop, nurture, and grow those relationships is critical if you expect to deliver the results you need. And as in the case of all relationships, it's also about what you bring to the table and the value you add. Oftentimes, one's biggest challenge is usually driven by your weakest or worst relationship and over time those are the ones that'll have the biggest impact. So take the time to access them and remember it's never too late to try to change one.

Just a Thought,
Gus







Upcoming Events
---
Recruiting?
Get your job e-mailed to everyone... everyday
Post on our Featured Jobs Board!
Reach your target audience in 2015 every day!
Request our 2015 Media Kit
update account / change e-mail
unsubscribe FEEDBACK
www.downing-downing.com

Advertise With The D&D Daily




36615 Vine Street, Suite 103
Willoughby, OH 44094
440.942.0671
copyright 2009-2019
all rights reserved globally