The suspect who stabbed two J.C. Penney LP officers last Thursday now in custody is a parolee and faces attempted first degree murder Chattanooga Police have plenty of leads and evidence to name 30-year-old Andrew Morgan Hall as the shoplifting suspect who stabbed two loss prevention specialists outside the JC Penney store in Hamilton Place Mall Thursday night. Last Friday, Hoskins, one of the LP officers had recovered sufficiently to post a thank you to police and first responders, and to request prayers. "As of now (Keith Langley's surgery went well but has a road to travel on recovery (sic) and as of myself I'm at home now a bit sore but ok, " Hoskins' post reads. "Please keep the prayers coming as this was a very very close call." Hoskins' posted again Saturday, upon learning of Hall's capture. They have him in custody," it reads. "Thank you for your (sic) non-stop work and help everyone, and thank you, Lord for these Great and Fine Outstanding officers!" (Source wrcbtv.com)
Safeway's Marsha Bowman a "20 under 40" honoree in Security Director News Marsha Bowman, 35, loss prevention integrator, Safeway Inc., Denver. Bowman is a "self-made expert in fraud, workplace violence and many other categories," said John Lites, loss prevention director, Denver division, for the international grocery store chain. She got her start at Safeway working as a front-end manager and then applied for an open LP position. Now she oversees 25 facilities, including overall security for a production facility. She is responsible for CCTV support, executive protection and fraud investigation for 137 stores with 10,000 employees in five states. (Source securitydirectornews.com)
Wal-Mart Accused of using Mexican Governor to Push Bribes Wal-Mart's Mexican unit used a current state governor there to facilitate $156,000 in bribes meant to help open stores, an ex-lawyer for the retailer told company officials in 2005, according to documents released by members of the U.S. Congress. (Source bloomberg.com)

American Eagle Outfitters to open six stores in Mexico in 2013. American Eagle Outfitters is already in 13 countries around the world including Japan, Israel, and the Middle East, and now it sets it sights on the store opening in Mexico City on February 20. The new store will be the first of six company owned stores planned for Mexico. (Source chainstoreage.com)

It is getting busy for senior Loss Prevention positions, as there are 9 currently open in North America Most are the smaller to mid size retailers and a number of them were open prior to the holidays. But for this time of year that's a high number and the housing market is still having a negative impact on executive relocations. The industry lost one in the upper mid-west last week, as it was frozen.

NRF predicts "tepid sales on slow economic growth" Retail industry sales (which exclude automobiles, gas stations, and restaurants) will increase 3.4%, down slightly from 4.2% in 2012 and 5.8% in 2011, according to the National Retail Federation's 2013 economic forecast. (Source retailingtoday.com)

$1.26B counterfeit goods seized in 2012 in the U.S. alone Each seizure averaged $10,450 worth of counterfeit goods. The value and the number of seizures changes dramatically each year due to the products sold and the success of CBP operations. The value of handbags and wallets seized in 2012 rose 142%. Here's a look at the top 10 items counterfeited. (Source marketwatch.com)
The Pentagon plan to hire 4,000 cybersecurity pro's won't guarantee more security The plan, leaked last week to the Washington Post prior to a formal announcement, would expand the Pentagon's cybersecurity force within the next several years by 500%, from 900 to 4,900 military and civilian personnel. (Source csoonline.com)

Defining Employer Retaliation in Whistleblower Cases An employee who complains of discrimination at work is protected from retaliation from his or her employer. But if that employer reveals the worker's name and actions in a widely distributed email, does that count as retaliation? Indiana University researchers consider this issue through new research. (Source ehstoday.com)

Substance abuse problems growing problem in the workplace In 2011, about 9.8 million full-time U.S. workers — 18 and older — either abused or were addicted to drugs or alcohol in the previous 12 months, according to the National Survey on Drug Use and Health, which is conducted by the federal Substance Abuse and Mental Health Services Administration. (Source privateofficerbeakingnews.com)

Chino warehouse operator ordered to pay workers $1 million in OT. State labor regulators have ordered a Chino warehouse operator to pay more than $1 million in overtime, plus $200,000 in penalties for hundreds of state labor law violations. State Labor Commissioner Julie Su issued citations Monday to Quetico, a warehouse and distribution company that handles shoes, apparel and electronic goods for Walmart Stores Inc. and other big-box retailers. The commissioner's investigation of two Quetico facilities, totaling a half-million square feet, found that the company created restrictive procedures which shorted 865 workers of their wages. Employees were forced to come to work early to stand in long lines to punch time cards at only three available clocks. (Source warehouseworkersunited.org)

Google find of 86,800 public HP printers could prompt cybercriminals to penetrate corporate networks or steal sensitive documents Printers are not the typical paths cybercriminals take into corporate networks. Nevertheless, the devices have become a concern among experts who see them as an ignored weakness in network defenses. (Source csoonline.com)

Dollar Tree associates robbed at knife point in St. Louis. St. Louis County Police continue to search for the man who hid inside a Creve Coeur area Dollar Tree store Monday evening, waiting for the business to close for the night so he could strike. Around 9:00 p.m. Monday, workers at the store located on Olive at Ross Road locked the store for the night, only to face a masked man armed with a knife who announced a robbery as the two employees were wrapping up the books for the evening. The suspect tied up the employees before cleaning out the cash drawers and fleeing the location. (Source kmov.com)
Indianapolis assigning more police to Circle Center Mall following weekend gunfire. Investigators say most of the problems have begun with arguments among teenagers. Officers would disperse crowds only to see the groups meet up in new locations where they sometimes turned violent. Officers arrested a 16-year-old boy Saturday night after deputies saw him fire three shots near the Indiana Convention Center. (Source wthr.com)
Beverly Hills jewelry store robbery nets $1.43 million. Jason of Beverly Hills on Wilshire Blvd. is reported to have lost $1.43 Million in jewelry on January 25. A male and female entered the store appearing as customers then a third suspect appeared brandishing a handgun. No one was injured. (Source bhcourier.com)

Distribution Center employees tied to $65,000 chicken wings theft. A pair of workers at a frozen food distribution center outside of Atlanta, Ga., made off with $65,000 worth of frozen chicken wings earlier this month. Police say 35-year-old Dewayne Patterson and 26-year-old Renaldo Jackson are both charged with theft. A report states that an Enterprise rental truck was pulled up to a bay door at the business, and the truck was then loaded with 10 pallets of Tyson frozen chicken wings. Managers at the business told police that Jackson used a forklift to load the wings while Patterson served as lookout. Police said there was no word on the whereabouts of the wings. (Source hotspotatl.com)
A UPS Store employee arrested for theft in Louisville. Customers who were in a hurry during Christmas found out they should have taken a little extra time to package and seal their own gifts. The 22-year-old cashier at the UPS Store went through items left by customers to be packed and shipped, stealing what she could including cash, gift cards and even a computer. (Source wdrb.com)
Four Maryland teens charged in 16 commercial burglaries, youngest is 13 years old. These four juveniles, ages 13 to 17 years old, are responsible for at least 16 burglaries in the last two months. The group hit everything from local businesses to an Olive Garden. As time went on the crimes became bigger, hitting jewelry stores and ATM's. The suspects were caught after the 17-year-old tried to sell jewelry he had stolen the night before to a merchant in the same mall. (Source baltimoresun.com)

Three indicted in 10-month-long crime spree robbing Walgreens, currency exchanges and telephone stores Brandishing firearms during the robberies and in some cases restraining employees of the victim businesses with zip ties and concealing their identity by wearing masks and gloves they robbed 12 stores on the Northwest Side of Chicago. They face 20 years for each count of the 12 counts and 10 years for the felon-in-possession of a firearm crime and 7 years for brandishing them during the robberies. (Source chicagotribune.com)

Chicago Hair Salons see 11 robberies in one month Police are warning hair salons about the recent string of armed robberies at similar businesses in Chicago and the suburbs. (Source cbslocal.com)

Police make arrest in Idaho grocery store burglary/arson case. Police have made an arrest in a southwestern Idaho grocery store fire that took place early Sunday morning. Mountain Home Police said James Greenfield turned himself in on Sunday night after police began searching for a suspect who broke into the store and set it ablaze. Employees reported that the glass in the entry way had been broken and found smoke coming out of the building but no one inside; firefighters were able to extinguish the blaze. Officials haven't released the extent of the damage. (Source ktvb.com)

Two arrested following a $18,000 jewelry theft from Meijer in Louisville. Police have two suspects in custody believed to be responsible for the theft of $18,000 worth of jewelry from a Meijer store in Louisville. A third person being sought by police was the person responsible for pawning the items. (Source wdrb.com)
Serial shoplifter busted for the 8th time at Wal-Mart using a garbage can in Lower Nazareth Twp., Pa. Woman who was arrested seven times for shoplifting is now facing a felony charge after being caught stealing again, this time using a garbage can. Jennifer D. Banato loaded men's clothing and five Xbox video games into a 32-gallon garbage can and tried to leave without paying at the Walmart store at 2926 Nazareth Pike, Lower Nazareth Twp., Northampton Co. (Source wfmz.com)

The Daily Evolution - We're going to the web and would love your ideas! Help us evolve! Given the huge success of the Daily, thanks to all of you, the readers, we're taking the Daily to the web as a means of improving our deliverables and increasing the overall quality of the Daily for you the reader. Starting in three weeks we will be sending the Daily with it's headline and a link that'll take you to the Daily on the web. With this evolution we'd love to have your input about how we can improve it even more so. Your suggestions, ideas, and thoughts about what you want to see and how you'd like to see it is very important to us and we'd like to hear from you. So if you have a minute send us an email and let us know. As the key to any information sharing tool in today's e-world is all about you the reader and we'd love to hear from you. Send your thoughts to info@downing-downing.com We do reserve the right to use or not use any suggestion, idea, or submission without limitations or obligations.



Vector Security® Now Accepting Applications for
2013 LPF Scholarships

Company continues commitment to furthering loss prevention education
PITTSBURGH, January 14, 2013 – Vector Security, Inc., the provider of intelligent security solutions tailored to the needs of customers, is accepting applications for its 2013 Loss Prevention Foundation (LPF) scholarship program from January 15, 2013 through March 15, 2013. Applications can be downloaded via the Vector Security website at www.vectorsecurity.com/lpfscholarship or the Loss Prevention Foundation website at www.losspreventionfoundation.org.

The scholarships provide financial support to loss prevention professionals – or those who have an interest in loss prevention – seeking to obtain LPQ and LPC certifications. Vector Security began awarding the scholarships in 2009 in support of career development and continuing education for professionals in this important and rapidly-growing industry.

The scholarships cover all course and examination fees for retail loss prevention professionals who wish to obtain LPF's Loss Prevention Qualified (LPQ) or Loss Prevention Certified (LPC) certifications.

Last year, the program was expanded to Canada and will continue this year as well. A total of 10 LPQ and 10 LPC scholarships will be awarded to U.S.-based professionals, while another five LPC scholarships will be awarded to Canadian-based professionals.

"We value the contributions loss prevention professionals make to this industry and are extremely pleased to offer the LPF scholarship program once again," said Michael Grady, Executive Vice President, Vector Security. "Our commitment to this profession remains strong. Over the years, LPQ and LPC certifications have become immensely popular and well-respected. We're honored to assist worthy individuals who otherwise may be hindered by the costs associated with obtaining this certification."

Anyone currently in the loss prevention industry, or has an interest in the industry, may apply for an LPQ scholarship. Those applying for the LPC scholarship must meet certain eligibility requirements. Detailed information can be found at www.vectorsecurity.com/lpfscholarship.

Vector Security has awarded 85 scholarships totaling more than $84,500 since the program began.

Contact:
Debbie Fisher
724-741-2200 ext. 2511
dkfisher@vectorsecurity.com
Thought Challenge Review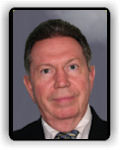 By Francis Clark
VP Business Development
Profitect

as published on August 15, 2012

My challenge to the LP Professionals is to FIRST, change your Title. Become Asset Protection. The change of name increases your scope of responsibility and contribution to your company. Both important. Too many people think of LP as the 'cop' in the organization and while that still remains a function it shouldn't be the focus.

Today's retail companies have TOO FEW PEOPLE focused on PROFIT which is the fuel that drives your company's engine. Too many LP departments are STILL CONSIDERED EXPENSE DEPARTMENTS and are in the first line of 'redundancies' when the economy turns a bit soft. Get out of that cycle and become a profit generating department and be able to prove it.

NEXT, change what you do. I see so many filled sessions of how to deal with the 'active shooter' but NEVER see sessions where someone from LP or AP is reviewing their company's Annual Report or 10K and illustrating how their department is contributing to their company's success. Wouldn't that be an interesting educational session? Yes, we have to be aware of the negative aspects of our jobs and the increasing violence (apparently) in Retail but PROFIT is still what drives our companies.

THEN, find out how to be indispensable to your CEO, COO and CFO from a PROFIT GENERATION perspective. Find ways to show that contribution on a quarterly and annual basis in real business terms. I recall a well-regarded VP of LP in the NY City area a number of years ago that measured his performance on 500 apprehensions (minimum) per month. I had recently left Retail and joined the 'vendor dark side' and this gentlemen 'took me under his wing to tell me all about LP'. While I appreciated his efforts and insights it appeared to me, a Store Operations guy, that hitting or exceeding 500 apprehensions per month wasn't solving the problem. And if he really solved the problem, his precious benchmark for performance would be actually declining. But he was caught in the old LP trap and couldn't get out. That company no longer exist, by the way.

I firmly believe that the area of the business that has more to contribute to PROFIT than any other is Asset Protection. That requires CHANGE and the COURAGE to get into the business with both feet. I am proud to say that there are DOZENS of your peers who have already made this change and are solidly contributing to their company's daily PROFIT PERFORMANCE and are growing in respect within their companies as a result.

FINALLY, you be one of them! Retail is going through tough times and a perfect time for those with the ability and courage to step up to the challenge.
Director of Safety & Security
Columbus Zoo
Columbus, OH
Columbus Zoo
Director Loss Prevention
CVS Caremark
Lumberton, NJ
CVS Caremark
Director of Loss Prevention
Goodwill of Greater Washington
Washington, DC
Goodwill of Greater Washington
Mgr, Shrink Operations
Corporate
Hoffman Estates, IL
Sears Holdings Corp.
Director, Loss Prevention
REI
Kent, WA
REI
Global Director of LP
Nike, Inc.
Portland, OR
Nike, Inc.
Director, Loss Prevention
Lumber Liquidators
Toano, VA
Lumber Liquidators
Director, Security
Major League Soccer
New York, NY
Major League Soccer
Director - Loss Prevention
Vans
Cypress, CA
Vans
Mgr, Loss Prevention
Office Depot
Boca Raton, FL
Office Depot
Dir of Loss Prevention
Confidential
Northern Midwest
Downing & Downing
AP Specialist
Winn-Dixie
Columbia, SC
Winn-Dixie
National Account Mgr
Confidential
Northeast
Downing & Downing
Mgr LP Operations
Confidential
New York, NY
Downing & Downing
Dir of Asset Protection
Confidential
New York, NY
Downing & Downing
Mgr LP Operations
Confidential
New York, NY
Downing & Downing
Mgr LP Systems
Confidential
New York, NY
Downing & Downing
Director of Loss Prevention
Confidential
Central Midwest
Downing & Downing
National Account Sales Mgr
Confidential
Chicago, IL
Downing & Downing

Be the first "Employer of the Month"
Ask Us How
Regional Director of Security
Dunbar Armored
Charlotte, NC
CareerBuilder
Retail LP Mgr
Carson's
Evergreen Park, IL
CareerBuilder
Safety & AP Mgr
Lowe's
Rockford, IL
Lowe's
Asset Protection Mgr
Home Depot
Little Rock, AR
Home Depot
Asset Protection Mgr
Home Depot
Birmingham, AL
Home Depot
Loss Prevention Mgr
Macy's
Exton, PA
Macy's
Loss Prevention Mgr
Macy's
Greensboro, NC
Macy's
Loss Prevention Mgr
Bloomingdale's
New York, NY
MAcy's
Market LP Mgr
Shoe Carnival
Grand Rapids, MI
Monster
Regional LP Mgr
True Religion Apparel
New York, NY
Monster
Regional Security Mgr
Kaiser Permanente
Clackamas, OR
Kaiser Permanente
District LP Mgr
Sears
Orlando, FL
Sears Holdings Corp.
District LP Mgr
Sears
Cincinnati, OH
Sears Holdings Corp.
Loss Prevention Mgr
Sears
Cincinnati, OH
Sears Holdings Corp.
Loss Prevention Mgr
Sears
Long Beach, CA
Sears Holdings Corp.
Loss Prevention Mgr
Kmart
Tulare, CA
Sears Holdings Corp.
Loss Prevention Mgr
Kmart
Philadelphia, PA
Sears Holdings Corp.
Loss Prevention Mgr
Kmart
Silver Spring, MD
Sears Holdings Corp.