The D&D Daily Mobile Edition
February 3,

2015



The LP Industry's #1 News Source - Informing, Educating and Instilling a sense of community


News Brief
Sponsored by WG Security Products, Inc.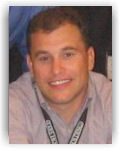 Brad Buckley was promoted to Director of Asset Protection - Retail Excellence for Sears, Roebuck and Company. Brad was previously the Regional Director of Loss Prevention for the retailer and has been with Sears, Roebuck and Co. for over seven years. He has worked in loss prevention for over 15 years and started at Retail Ventures Inc as a Regional Loss Prevention Manager. Congratulations Brad!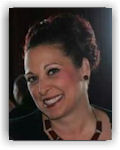 Dawn Charbonneau was promoted to the Corporate and Field Loss Prevention Manager for Kicks USA. Dawn was previously the Regional Loss Prevention Manager for RadioShack before taking on this new role. She has had over nine years in the loss prevention industry and has worked for such retailers as PetSmart as a Regional Loss Prevention & Safety Manager, Home Depot as a District Asset Protection Manager, Charming Shoppes as a Regional Loss Prevention Manager, Rent-A-Center as a Divisional Loss Prevention Manager, Foot Locker as a Corporate Investigator, and Footstar as a District Loss Prevention Manager. Congratulations Dawn!

Retail CFO indicted for $2.8M embezzlement - CEO declines comment The head of the New Orleans-based men's clothing business believed to be the victim of an alleged multi-million dollar embezzlement scheme outlined last week by the U.S. Attorney's Office has declined to comment on the case. David Perlis, of Perlis Clothing, said Monday (Feb. 2) he is not able to address the issue under advise of legal counsel. U.S. Attorney Kenneth A. Polite's office late Friday announced that Michael Sapera, a certified public accountant and long time employee of a men's clothing company, is accused in a four-count bill of information with bank fraud, aggravated identity theft and wire fraud in an alleged scheme to embezzle about $2.8 from his employer over a 19-year period. The U.S. Attorney's Office identified the clothing company only as "Company A" and the Sapera, of Mandeville, as the company's chief financial officer and director of information technology. On his LinkedIn account Sapera identifies him as chief financial officer and director of information technology at Perlis Inc. Sapera could not be reached for comment. nola.com

Retailers Beware: Background Checks Continue To Be Subjected To Scrutiny and Class Action Litigation Retailers are getting hit with a tsunami of class action litigation alleging violations of the Fair Credit Reporting Act ("FCRA"), Federal Trade Commission ("FTC") guidelines, and related state laws. In general, these lawsuits all allege that the employers are in violation of the Act's requirement to provide proper notice to the prospective employee that a consumer report is going to be utilized to determine whether they will be hired. In addition, the cases allege a multitude of other "technical" violations of the Act. In the last few months, multiple class actions have been filed against retailers, many as a result of on-line applications. Among the retailers being targeted is Dallas-based Michaels Stores, Inc., which was been sued three times in recent months in cases seeking class action status. The suits each concern the manner in which Michaels notifies potential employees of the use of background checks. In 2014, the following retailers have been sued in class action litigation in various courts around the country: Whole Foods Market, Inc., CEC Entertainment, Inc. d/b/a Chuck E. Cheese's, Extended Stay America, Nine West Holdings, O'Reilly Automotive Stores, Inc., Century 21, Axcess Financial, Dollar General, Publix Super Markets, Panera, and American Multi-Cinema. In light of this wave of litigation, every retailer should IMMEDIATELY have an employment attorney review its employment application forms to ensure strict compliance with the FCRA requirements and to address the multitude of complaints alleged in the suits. For example, the suits have alleged that the font used on the application was too small, that the term "consumer reports" was not used, that a release was requested, that the application was too long, that a separate document was not provided, and a variety of other complaints. It is too early to know if these suits will be successful, but the goal of the litigation is to coerce settlements. One retailer recently settled one class action for $11.0 million! Therefore, a close review of online and paper application forms should be quickly undertaken. jdsupra.com

New York State Orders 4 Retailers to Stop Selling Store-Brand Supplements - DNA Tests Show Some Supplements Don't Contain Advertised Ingredient New York Attorney General Eric Schneiderman has ordered GNC Holdings Inc., Target Corp. , Wal-Mart Co. , and Walgreens Inc. to stop selling store-brand herbal supplements after tests showed these supplements don't usually contain the ingredient advertised. Mr. Schneiderman has requested the companies provide information about how their supplements-such as ginseng, St. John's wort, echinacea and garlic-are processed. Overall, DNA tests ordered by the attorney general's office showed that 79% of these supplements at select New York stores either don't contain the key ingredient, or are contaminated with other materials. wsj.com

What Is the Security Behind EMV Chip Payments? Increased security and reduction of in-person counterfeit card fraud are major drivers for the ongoing migration to EMV chip payments in the U.S. However, the advanced security processes going on behind the scenes of a chip transaction may be confusing for stakeholders new to the technology. The EMV Migration Forum simplifies one of the fundamental security features of chip transactions – the cryptogram – in a new video tutorial released today. The video presentation, "Contact Chip Card Online Authentication," is available for viewing at http://www.emv-connection.com/contact-chip-card-online-authentication. The visual, non-technical presentation describes the process of online authentication that occurs in every chip transaction. pointofsale.com
Staples Is Said to Be in Talks to "Buy Office Depot" - In "Advanced Talks" Staples is in advanced talks to buy Office Depot. Pressure for the combination has come from Starboard Value, the activist hedge fund, which owns about 10 percent of Office Depot and 6 percent of Staples. Together, Staples and Office Depot would run roughly 4,400 stores and would report combined annual sales of about $34 billion. nytimes.com

Amazon looking at Radio Shack stores as well - Sprint said to be looking at 1,300 to 2,000 of Radio Shack's 4,000 U.S. locations Amazon has considered using the RadioShack stores as showcases for the Seattle-based company's hardware, as well as potential pickup and drop-off centers for online customers. The possible move, discussed as part of RadioShack's looming trip to bankruptcy court, would represent Amazon's biggest push into traditional retail. Amazon joins other potential bidders, including Sprint Corp. and the investment group behind Brookstone, in evaluating RadioShack stores, people familiar with the situation said. RadioShack has more than 4,000 U.S. locations and is moving toward a deal to sell a portion and close the rest, according to some of the people. Sprint has discussed buying 1,300 to 2,000, they said. As part of the negotiations, Sprint and RadioShack have discussed co-branding the stores, two of the people said. Liquidation isn't inevitable: It's possible that another bidder could emerge that would buy RadioShack and keep it operating, the people said. Amazon's talks also may not lead to a deal. bloomberg.com

Apple Stores Are Reportedly Installing Custom Safes To House Apple Watches These custom safes will be fitted with Apple Watch MagSafe chargers to ensure their safety. Set to arrive this April, the Apple Watch will offer numerous pricing options, starting at $350 and likely running into the thousands. They will come in two bezel colors: silver and gold, along with a range of different leather and sport bands. The smartwatch itself was unveiled along with the iPhone 6 and 6 Plus on September 9 last year. fastcompany.com

Detex Door Security Hardware Selected as 'Featured Product Line' Quality Door & Hardware, Inc. announced today that it has chosen Detex Door Alarms, Exit Control Locks and Alarmed Panic Devices as its specially featured line-up of quality products for February 2015. Detex's high quality line of door alarms such as the Detex EAX-500 model offer a cost effect and secure solution for applications that require an alarmed exit device on secured doors. Detex's ECL-230D single point exit control locks offer the perfect combination of rugged durability and ease of installation at an economical price point. And the Detex V40 series of alarmed rim panic devices deliver an unparalleled combination of durability and value. prweb.com



LPRC Supply Chain Protection Working Group Meeting - Next Week Supply Chain Protection is of course critical to any retailer. To this end, the retailer leaders of the LPRC Supply Chain Protection Working Group are holding a team meeting in Atlanta February 11-12. Members include TJX, Tractor Supply, Sears/Kmart, Target, Home Depot, and Office Depot/Max. The meeting is open to non-members as well, and if you'd like to participate, please contact mike@lpresearch.org. Please note that we'd love to have a regional representative from the Atlanta area represent your organization if other travel plans aren't possible.

Target to open 8 small- format Target Express stores - Their 20,000 square-feet urban answer

Quarterly Same Store Sales Results
Rent-A-Center Q4 consolidated - up 4.7% with total revenue up 4%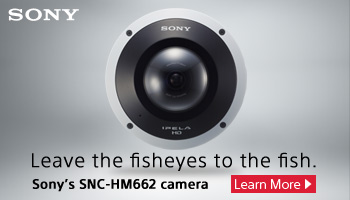 All the news - One place - One Source - One Time
The D&D Daily respects your time
& doesn't filter retail's reality
Report Your News!
(content subject to approval)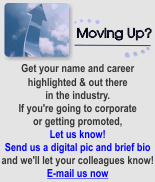 Vendor Spotlight


Vector Security Now Accepting Applications for 2015 LPF Scholarships
Company continues commitment to furthering loss prevention education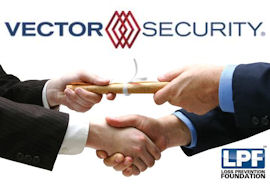 PITTSBURGH, February 2, 2015 - Vector Security, Inc., the provider of intelligent security solutions tailored to the needs of customers, is accepting applications for its 2015 Loss Prevention Foundation (LPF) scholarship program from now through March 31, 2015. Applications can be downloaded via the Vector Security website at www.vectorsecurity.com/lpfscholarship.

The scholarships provide financial support to loss prevention professionals - or those who have an interest in loss prevention - seeking to obtain LPQ and LPC certifications. Vector Security began awarding the scholarships in 2009 in support of career development and continuing education for professionals in this important and rapidly-growing industry.

The scholarships cover all course and examination fees for retail loss prevention professionals who wish to obtain LPF's Loss Prevention Qualified (LPQ) or Loss Prevention Certified (LPC) certifications.

In 2012, the program was expanded into Canada and will continue this year as well. A total of 10 LPQ and 10 LPC scholarships will be awarded to U.S.-based professionals, while another five LPC scholarships will be awarded to Canadian-based professionals.

"We are pleased to collaborate with the Loss Prevention Foundation once again to support loss prevention education and certification," said Michael T. Grady, Executive Vice President, Vector Security. "We value the contributions loss prevention professionals make to this industry and our commitment to this profession remains strong."

He added, "Over the years, LPQ and LPC certifications have become immensely popular and well respected. Through our scholarship program, we're honored to assist worthy individuals who otherwise may be hindered by the costs associated with obtaining this certification."

Anyone currently in the loss prevention industry, or has an interest in the industry, may apply for an LPQ scholarship. Those applying for the LPC scholarship must meet certain eligibility requirements. Detailed information can be found at www.vectorsecurity.com/lpfscholarship.

Vector Security has awarded 134 scholarships totaling almost $123,500 since the program began in 2009.

About Vector Security
For more than 40 years, Vector Security, Inc. (www.vectorsecurity.com) has been a premier provider of intelligent security solutions tailored to the needs of the customer. Headquartered in Pittsburgh, the company offers a full suite of electronic security services for residential, business and national account customers across North America and the Caribbean through a network of branches and authorized dealers. Through its subsidiary, Industry Retail Group (IRG), the company also offers customized managed broadband services that lay the foundation for unsurpassed business intelligence. Vector Security is a sister company of the Philadelphia Contributionship, a mutual insurance company founded in 1752, and currently provides costeffective, technology-based security solutions to nearly 300,000 homes and businesses.

Loss Prevention News Network

"Live in NYC" 2015
Event Kickoff
Live from New York, it's the D&D Daily! MCs Joe LaRocca (VP & Senior Advisor, Loss Prevention, RetaiLPartners) and Amber Virgillo (Brand Strategist, Calibration, LLC) kickoff our marathon 7-hour broadcast - filmed live from downtown NYC on January 12, 2015, during the NRF Big Show. Amber and Joe give us a quick preview of what's to come in a jam-packed day full of informative and entertaining interviews on timely topics with leaders of the LP industry.
---
MultiSight is a cloud-based video service that was conceived and developed to help retailers monitor and improve operations. It uses the power of HD video, cloud based storage, and video sharing to protect your profits in new and exciting ways. Hear Jackie Andersen, Director, Retail Strategic Accounts, and Evan Garabedian, Business Strategist - Solutions & Technology Office, discuss the importance of having a connected consumer backed up by a connected associate. And MultiSight does just that. As an all-in-one inclusive product, it is smart, immediate and - most importantly - useful.
Solution Providers, have a video or commercial you want to publish? Contact us.


e-commerce

Sponsored by The Zellman Group
US Can Boost Cybersecurity Law with EMV & Dynamic CVV The Personal Data Notification & Protection Act, unveiled earlier this month to the Federal Trade Commission, would set a national standard for how companies respond to cybersecurity breaches. But it may not be the quintessential solution in data protection - not without the implementation of proactive technologies. As Ferenczi explains, EMV-enabled cards help to reduce fraud for card-present transactions by utilizing a chip that stores the cardholder's information and creates a unique encrypted code for each transaction that cannot be reused or replicated, making the data useless to thieves. Therefore, even if a company's data is breached, the information gathered would be of no use to a criminal. Dynamic CVV, an even newer technology, protects data in card-not-present (i.e., online) transactions. It enables the current static 3- or 4-digit security code on a card to change at a pre-selected time interval, diminishing the value of a stolen debit or credit card. pymnts.com

Apple Pay actually makes it really easy to commit credit card fraud When Tim Cook unveiled Apple Pay last year, the company hailed it as a simple contactless payment solution that also brings extra security to credit cards. Except according to one report, Apple Pay is actually making it easier for scammers to commit credit fraud. Apple Pay's security problem has nothing to do with Touch ID, NFC, Apple's secure element, or stolen iPhones. All of that is locked down as tightly as Apple advertised. The problem, according to an unconfirmed report from DropLabs, is that Apple Pay is so easy to use, fraudsters don't even have to create a physical fake card anymore. According to Drop Labs' report, scammers have gone with a much more low-tech way to take advantage of Apple Pay. Instead of hacking the hardware, fraudsters are just buying stolen consumer identities, complete with credit card info, and loading that into Apple Pay. This allows them to create a fake digital credit card without going through the hassle of printing it out on plastic to use in stores. cultofmac.com

E-retailers dig out from another big winter storm - sales down 7-25% Saturday & Sunday

Amazon opens first staffed pickup location

Neiman Marcus, Office Depot to Add MasterCard Digital Wallet

"Fraud is not a person - it is a dynamic grouping of statistics that deviate from the norm."
Stuart B. Levine, CFI, CFCI
CEO, The Zellman Group & Zelligent


ORC News
Sponsored by Security Resources
ORC Thief told Safeway LP "I'll be back" after being sentenced to 4 yrs in prison in 2012 - He's Back! & Safeway estimates that he and his girlfriend have stolen more than $5M from retailers over a decade When prolific shoplifter Richard Lavern Remington was sentenced to four years in prison in 2012 and ordered not to return to Safeway, Remington blurted "I'll be back'' as he locked eyes with Safeway officials when he was led out of a Multnomah County courtroom. Store video surveillance caught Remington swiping deli food and DVDs on Jan. 13 from the same store, at 3927 S.E. 122nd Ave., according to Rick Whidden, Safeway's loss prevention director in the Northwest Division. On Jan. 15, 19, 27 and 29, he was observed shoplifting merchandise from Safeway stores in Gresham and Portland, stealing Tide detergent, Olay skin care products, Dove body wash, Dove shampoo and other hair care products and food, Whidden said. "He vowed to return to stealing at Safeway when he got out, and we in turn promised to send him back to prison if he did,'' Whidden said. "Turns out he's a man a of his word ... and so are we.'' Remington, 56, was booked into the Multnomah County Detention Center on Saturday night on a parole violation and criminal trespass allegation. Here's other articles about this couple and their 10 year stealing spree. oregonlive.com
ORC Trio charged with $120K of theft from 45 stores in Green Bay, Wis.. - Biggest Retail theft case in village's history The Children's Place, American Eagle Outfitters, and Abercrombie & Fitch are among the stores targeted in the thefts, according to criminal complaints filed in Brown County Circuit Court. Leticia Morales Bolanos, 37, is charged with receiving stolen property worth more than $10,000 as a party to a crime; two counts of retail theft as a party to a crime; and contributing to the delinquency of a child as a party to a crime. Morales Bolanos told investigators she has been stealing from stores in the Green Bay and Grand Chute areas for three or four years. She told investigators her mother-in-law, Rosa Maria Gutierrez Carranza, and her children were involved in some of the thefts. Ashwaubenon investigators found a "large amount" of merchandise they believe was stolen in the the Green Bay home where Morales Bolanos and Gutierrez Carranza live, according to court records. Morales Bolanos said some of the clothing was used by the family, while other items were sold. greenbaygazette.com wbay.com
Fencing Operations busted in Portland: Two downtown Portland food cart operators arrested in connection with a group of shoplifters selling stolen goods to small businesses The Portland Police Bureau White Collar Crimes Unit worked with Safeway Inc. to investigate the thefts. On Jan. 28, detectives with the unit arrested 48-year-old Renuka Devi Prasad, who operates Ren's Bubble Tea at Southwest 10th Avenue and Washington Street. On Jan. 29, detectives arrested 56-year-old Wing Fai Lee, who runs Chop Chop at the same location. The investigation began last fall after Safeway looked into incidents in which shoplifters were allegedly selling stolen meat, soda, utensils and even oven cleaner to food cart operators. Police said that during the investigation, other food cart owners allegedly indicated willingness to purchase stolen items from undercover investigators. Others refused to discuss purchasing stolen items, according to Portland police. portlandtruibune.com
Truck driver pleads guilty to stealing $290,000 worth of Oakley Sunglasses Meant for US Soldiers A truck driver pleaded guilty Monday to stealing nearly a dozen shipments of designer eyewear that was intended for soldiers in the United States military. Luis Albert Quintanilla, 47, of Buena Park faces three years in prison when he returns to Orange County Superior Court for sentencing on May 4, the Orange County District Attorney's Office said in a statement. He also will be required to pay $299,000 in restitution plus a $580,000 fine. Quintanilla, a former contract truck driver for DHL, pleaded guilty to 10 felony counts of grand theft for stealing shipments of Oakley sunglasses from DHL processing centers and then auctioning the goods on eBay. The stolen merchandise had a total value of $290,000. Authorities began investigating after Oakley Inc. reported large shipments of eyewear that never reached their intended destination. ocregister.com

Columbus, NE man arrested for theft and selling stolen clothes online Checkout at a local clothing store didn't go too smoothly recently for a 20-year-old Columbus man. Platte County Court Judge Frank Skorupa scheduled Angel Ayala for a felony first appearance Feb. 11 on a theft charge in connection with a Thursday incident after the defendant was nabbed wearing a stolen pair of jeans under his sweatpants. Ayala, who was released from the county jail Friday after posting bond, was arrested for theft by shoplifting at The Buckle, 118 E. 24th St. Court documents indicate store officials became suspicious of Ayala, a frequent customer of The Buckle, when they learned the defendant was selling merchandise from the store on a Facebook page titled "Platte County, Buy, Sell, Trade." columbustelegram.com

Thieves steal $14K worth of cell phones from La Grange, Ky. Walmart - Police searching for suspects

Two men arrested at Costco in Fort Oglethorpe, GA on theft, fraud charges; Costco AMEX cards issued
Do you have an ORC case to share?
Share your ORC news and help the industry grow

Retail Crime News

Sponsored by NuTech National
Witnesses place defendants at Philadelphia Rite Aid store manager murder/robbery scene in 2013 where Rite Aid LP Officer helped coordinate robbery Pultro and two others are charged in the murder of Jason Scott McClay, 40, of Broomall. The Navy veteran, a graduate of Haverford High School, was covering a shift for another manager at the store at Ninth Street and Highland Avenue when he was shot and killed during an apparent robbery on Sept. 19, 2013. Also on trial is David Wiggins, 25. He and Pultro were on probation for other crimes at the time of the slaying. Tariq Mahmud, 24, a Rite Aid loss prevention officer, is accused of helping coordinate the robbery with inside information. The trial is expected to last all week. philly.com

5 Member East Coast Credit Card Fraud Ring busted in New Jersey - Cops looking for Victims The suspects were arrested after they tried to use bogus credit cards at stores in Carteret at Auto Zone and Dollar Tree stores. One was from New York and four of them are from Florida. They suspect the ring was operating up and down the East Coast. newsinnj.com

Covina, CA store manager violently attacked, bound with duct tape during robbery Suspected Gang Member Accused Of Stabbing 2 Black Men In Covina, CA Shopping Center. An alleged Latino gang member was in custody Monday morning on suspicion of stabbing two black men in the parking lot of a Covina shopping center in what police say was a hate crime. Louis Vasquez, 19, of La Puente, is suspected of slashing a 27-year-old man who was walking through a parking lot of a shopping center in the 100 block of North Azusa Avenue Saturday night. Vasquez then stabbed an 18-year-old store employee as he retrieved shopping carts. The 27-year-old was cut on his right shoulder and left knee and was recovering after knee surgery Monday night. The 18-year-old clerk was stabbed in the back of his right shoulder and was released from the hospital over the weekend, according to police. cbslocal.com

Walmart evacuated after bomb threat in Omaha, Neb.

APD responds to bomb threat at Coors-Rio Bravo Walmart

Dollar Tree Store Manager violently attacked, bound with duct tape during Robbery in Converse, TX

Former Racine WI D.A.R.E. Police Officer arrested for theft and prescription drug fraud

JC Penney employee accused of stealing $1,000 tells Jonesboro, AR Police he was 'greedy'

$2,000 Grand theft reported at Walmart in Paramount, CA; suspect escapes

Galena, Alaska trio broke into liquor store, stole $60,000 in cash

Armed robbery at Schnucks in Creve Coeur, MO

UK: Police helicopter searches for robbers who targeted Tunbridge Wells jewelers

Eight on trial in Paris over $114,000,000 jewelry theft; Men accused of disguising themselves as women and snatching luxury watches, necklaces and earrings from Harry Winston boutique
Houston Clerk hit by pickup truck during attempted ATM Smash and Grab; Truck stalls during get-a-way

Harbor Freight employee and boyfriend busted in theft scheme in Tinley Park, IL
Suspect in Victoria Jewelers shooting on trial in Richmond, VA; employee was killed
Kay Jewelers in the Arizona Mills Mall, Tempe, AZ reported a Grab and Run, value of $3,499

Robberies and Burglaries
● Advance Auto Parts - Atlanta, GA - Burglary
● Choices Convenient - Wyoming, PA - Armed Robbery
● CVS - Moorhead, MN -Robbery
● CVS - Salisbury, NC - Armed Robbery
● Dollar General - Joplin, MO - Armed Robbery
● Dollar General - Shreveport, LA - Armed Robbery
● Kwik Shop - Lincoln, NE - Armed Robbery
● Metro PCS -Bristol, PA - Armed Robbery
● Publix - Cape Coral, FL - Armed Robbery
● Smith's Jewelry - Bellefontaine, OH - Arson/ Theft - pleads Guilty
● Shell - Houston, TX - Robbery - Smash and Grab failed
● Spotlight Tanning - Port Angeles, WA - Burglary
● Tom's Tackle - Freeport, IL - Burglary
● Turkey Hill - Wilkes-Barre, PA - Robbery
● Walgreens - New Lenox, IL - Armed Robbery
● 7-Eleven - N. Fort Myers, FL - Armed Robbery
● 8 Zero 1 Convenience - Amarillo, TX - Armed Robbery



Featured Job Listings
Sponsored by NuTech National
Feature Your Job Here For 30 Days -
70% Aren't On the Boards
Director Global AP
KFC & PH
Plano, TX
YUM! Brands
Business Unit AP Sr. Dir.
Walmart
Atlanta, GA
Wal-Mart
Sr. Director, Field LP
Ross Stores
Dublin, CA
Ross Stores
VP Supply Chain, LP & Safety
Ross Stores
Ft. Mill, SC
Ross Stores
VP of Sales
Checkview
Chanhassen, MN
Checkview
Director LP
Sephora
San Francisco, CA
Sephora
Corporate Mgr LP
Five Below
Philadelphia, PA
LinkedIn
Director LP East
Old Navy
New York, NY
Gap Inc
Director of Divisional LP
Dollar General
Goodlettsville, TN
Dollar General
Director Market LP
Walgreens
Phoenix, AZ
Walgreens
Director Market AP
Walgreens
Glastonbury, CT
Walgreens
Director Market AP
Walgreens
Guaynabo, PR
Walgreens
Director Market AP
Walgreens
Denver, CO
Walgreens
Director Market AP
Walgreens
Southfield, MI
Walgreens
Director Market AP
Walgreens
Roseville, MN
Walgreens
Regional LP Mgr
Dollar General
Multiple locations nationwide
Dollar General
LP Manager
Bowlmor AMF
Chicago, IL
Bowlmor AMF
LP Manager
Bowlmor AMF
Denver, CO
Bowlmor AMF
Regional LP Manager
PetSupermarket
Tampa, FL
Downing & Downing
Regional LP Manager
Tilly's
Orlando, FL
Tilly's
AP Specialist
Wegmans
Syracuse, NY
Wegmans
AP Specialist
Wegmans
Woodbridge, VA
Wegmans
AP Specialist
Wegmans
Woodbridge, NJ
Wegmans
AP Specialist
Wegmans
Hunt Valley, MD
Wegmans
Sales Representative
NuTech National
Maitland, FL
NuTech National
National Account Executive
Checkview
Northeast Region
Checkview
National Account Executive
Checkview
United States
Checkview
Corporate Investigator
Confidential
San Francisco Bay, CA
Confidential
National Account Manager
Vector Security, Inc
TBD
Vector Security, Inc

Limited Time Only - Post Your Multi-Unit LP jobs for FREE - Learn More Here


Daily Job Alerts


Appearing One Day Only
View our Internet Jobs Archives here
AP Multichannel Investigations Lead
GameStop
Grapevine, TX
GameStop
Store AP Manager
Home Depot
Evanston, IL
Home Depot
LP Manager
JC Penney
Hyattsville, MD
JC Penney
Home Office LP Sr. Specialist
JC Penney
Dallas, TX
JC Penney
LP Supervisor
JC Penney
Rochester, MN
JC Penney
LP Supervisor
JC Penney
Grand Junction, CO
JC Penney
LP Supervisor
JC Penney
Saint Cloud, MN
JC Penney
LP Assistant Supervisor
Kohl's
Ottawa, DC
Kohl's
LP Specialist
Kroger
Norfolk, VA
Kroger
LP Specialist
Kroger
Virginia Beach, VA
Kroger
Dept Mgr LP & Safety
Lowe's
Lindale, TX
Lowe's
Dept Mgr LP & Safety
Lowe's
Lexington, NC
Lowe's
AP Manager
Sam's Club
Gilbert, AZ
Wal-Mart
AP Manager
Sam's Club
Surprise, AZ
Wal-Mart
AP Manager
Sam's Club
Prescott Valley, AZ
Wal-Mart
AP Manager
Sam's Club
Streamwood, IL
Wal-Mart
AP Manager in Training
Walmart
Merced, CA
Wal-Mart
AP Manager in Training
Walmart
Woodburn, OR
Wal-Mart
AP Manager in Training
Walmart
Lindale, TX
Wal-Mart
AP Manager in Training
Walmart
Ellicott City, MD
Wal-Mart
AP Manager in Training
Walmart
Woodstock, VA
Wal-Mart
AP Manager in Training
Walmart
Hammond, LA
Wal-Mart
AP Manager in Training
Walmart
Mount Olive, NC
Wal-Mart
AP Manager in Training
Walmart
Roanoke Rapids, NC
Wal-Mart
AP Manager in Training
Walmart
Fallon, NV
Wal-Mart
AP Manager in Training
Walmart
Gardnerville, NV
Wal-Mart
AP Manager in Training
Walmart
Clearfield, PA
Wal-Mart
LP Manager
Macy's
Miami, FL
Macy's
Assistant LP Supervisor
Macy's
Morrow, GA
Macy's
LP Manager Hrly
Sears
Cedar Rapids, IA
Sears Holdings Corp
LP Manager Hrly
Kmart
Butte, MT
Sears Holdings Corp
LP Manager Hrly
Sears
Minot, ND
Sears Holdings Corp
LP Manager Hrly
Sears
Missoula, MT
Sears Holdings Corp
District LP Mgr
Kmart
Charleston, WV
Sears Holdings Corp
AP Team Leader
Target
Greenwood, IN
Target
ETL Assets Protection
Target
York, PA
Target


Home of the Industry's Original
On the Move

Brad Buckley was promoted to Director of Asset Protection - Retail Excellence for Sears, Roebuck and Company.
Dawn Charbonneau was promoted to the Corporate and Field Loss Prevention Manager for Kicks USA.
Chris Cyrenne was named Chief Ethics & Compliance Officer - EMEA and Canada for Walmart.
Post Your New Job or Promotion!
See all the Industry Movement


Your Career
Sponsor this section of the Daily
The 10 Commandments of Leadership
While there are no set laws on how to lead your team members, or company, these ten simple rules can definitely help keep you on the path to being an effective leader. Keep these ten commandments in mind, and you will find how great of a leader you can become. Give credit

Presence: Your Key to Stronger and Bolder Leadership Leaders may go through coaching to help develop their sense of presence. It's important that leaders not only manage well but look the part, too. In order to radiate confidence and bring your team together under a common purpose, your leadership presence needs to shine. Earn it

5 Common Fears of Leadership and How to Conquer Them Mastering any skill takes an element of getting over whatever it is that makes you uneasy or scared. Leadership is exactly the same. Here are some fears you may be facing as a leader, and how to overcome them to be a great leader. Face your fears head on

How to Really Listen to Your Employees
While it's important for leaders to be able to make decisions on their own and are often characterized by their strong opinions, they also need to stand down and listen to those around them. How can you develop this kind of characteristic, especially if you're more accustomed to speaking than listening? Here are some tips. Have the willpower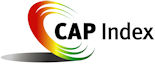 Tip of the Day
Sponsored by Vector Security
In a shrinking market an executive should be concerned with what they can do to decrease the odds of losing their job. Regretfully, if you're in the group of jobs being cut there's little you can do. Over the last couple of years, we've seen entire levels eliminated and executives required re-interviewing for lesser positions. But regardless, there are a few things you can do to try to hopefully make yourself indispensable. Go beyond your job description, volunteer for projects outside your scope, work extra hours, exceed expectations, over deliver, and continue your education. In my opinion, with the increased growth of internet criminal activity this is where one should concentrate.

Just a Thought,
Gus







Upcoming Events
---
Recruiting?
Get your job e-mailed to everyone... everyday
Post on our Featured Jobs Board!
Reach your target audience in 2015 every day!
Request our 2015 Media Kit
update account / change e-mail
unsubscribe FEEDBACK
www.downing-downing.com

Advertise With The D&D Daily




36615 Vine Street, Suite 103
Willoughby, OH 44094
440.942.0671
copyright 2009-2019
all rights reserved globally