The D&D Daily Mobile Edition
February 4,

2015



The LP Industry's #1 News Source - Informing, Educating and Instilling a sense of community


News Brief
Sponsored by WG Security Products, Inc.
Pac Sun Lists their Director of Loss Prevention position on LinkedIn

Lawmakers seek to create single food safety agency to improve oversight Lawmakers are seeking to pass a bill which would a single food safety agency to replace the current multi-agency system, which critics say is "hopelessly fragmented and outdated." Senator Richard Durbin (D-Illinois) and Representative Rosa DeLauro (D-Connecticut) have proposed the 2015 Safe Food Act, which would replace the current food safety oversight system – which consists of fifteen different agencies - with a single organization. The two argued that the act would replace the current system's "patchwork," ' in which no single voice guides the food safety oversight process The new agency would better contain the inspection, enforcement, and labeling branches which are currently run under the U.S. Department of Agriculture's (USDA) Food Safety and Inspection Service. homelandsecuritynewswire.com

Staples to acquire Office Depot in stock deal worth $6.3B - Expects $1B in Cost Synergies - Job Cuts & Store Closures Staples has entered an agreement to acquire Office Depot in a cash and stock deal valued at $6.3 billon that is sure to face a high degree of regulatory scrutiny. Staples expects to generate at least $1 billion of annualized cost synergies by the third full fiscal year post-closing with the majority of the synergies realized through job cuts and efficiencies in purchasing, marketing, and supply chain and store closings, or what Staples calls, "retail store network optimization." chainstoreage.com

It's Getting Nasty in Canada's Target stores - Employees are defecting with "nasty morale" Target Canada is struggling with employee defections and what one manager describes as "nasty morale" as it preps for liquidation sales later this week. While it may mean great deals for shoppers, the added workload could spell added chaos for employees and managers. Target's stores are already suffering from a surge in absentee workers and some locations are overwhelmed by the truckloads of merchandise flowing in, the memos say. All hands on deck may prove difficult. Since the shutdown announcement, a growing number of employees haven't been showing up for work. Some Target Canada workers have told CBC News they're upset because they're not getting a severance package. People have been calling [in sick] because there's really a lack of motivation. You're losing your job in a certain amount of time and there's no severance, there's no taking care of you." "These guys are just trying to work you like a dog and sending all this freight. There's just really nasty morale." My biggest concern and my biggest question is, even if I have a staff, do they care? And even if I can schedule them, will they show up? And then the people who do show up, what's it going to look like for them? How are we going to manage? There's so much uncertainty around it." "I think there's a high probability of a lot of people just walking away." cbc.ca

American shoppers can't trust retailers to protect their credit card data either online or in stores According to a survey by Bizrate Insights, 62% of shoppers agreed that "Current security to protect credit card and personal information at a retailers' brick-and-mortar stores isn't strong enough. "News reports of information being stolen from retailers" was the top reason for consumer concerns on security (cited by 43% of respondents). Some 17% said their own information had been stolen and 12% said "I don't believe that the store will take good care of me if there is a problem." These concerns have a direct impact on sales. Because of the data thefts, 29% agreed that "I find myself reluctant to make retail brick-and-mortar purchases." That figure jumped to 34% for online purchases. chainstoreage.com

Apple posts last look at retail financials - Hiding them in overall company numbers from now on In the wake of Apple's unexplained decision to no longer separately report retail store financial results, the company has posted a final, tantalizing summary of how the stores have performed by geography over the past three years. The Americas lead all geographies with $3.48 billion in revenue for FY 2014. ifoapplestore.com

A Giant Security gap at U.S. Airports? Most workers not screened daily The vast majority of airport employees with direct access to the tarmac and airplanes do not go through any daily security screening, and only two of the country's major airports have systems in place that require all employees with secure access to pass through metal detectors, a CNN investigation has found. CNN was given exclusive access to one of those, Miami International Airport, and on a recent afternoon, employees lined up at a checkpoint where they passed through a metal detector as they reported to work. They gathered their belongings, swiped their badges and opened a door that leads down to the airport's secure ramp area. "One of the greatest vulnerabilities for this airport and probably any other major airport like MIA is the insider threat," Lauren Stover, the airport's security director told CNN. Miami has four checkpoints for employee screening, five vehicle access gates manned by airport workers, random background checks of employees and a mandatory security awareness class for all employees among a myriad of other security measures. The only other major airport that conducts full employee screenings is Orlando, Florida, according to interviews with aviation officials. No federal rules for employees. There is no federal requirement that the baggage handlers, mechanics, cleaning crews and other employees with access to the airfield and other secure areas get screened as passengers do. They are typically subject to a criminal background check and might get randomly screened while at work. By contrast, those who work at the gates, such as restaurant employees, pass through TSA security checkpoints. nbc-2.com
Man Makes Thousands off America's Biggest Retailers by Digging through Dumpsters Matt Malone doesn't mind being called a professional dumpster diver. Given the image that conjures, though, it's worth pointing out that Malone has a pretty good day job, earning a six-figure salary as a security specialist for Slait Consulting. And the fact is, he earns a sizable amount of money from this activity-more per hour than he makes at his Slait job. Malone stops his Chevy Avalanche next to the dumpster in back of an Office Depot. He heaves himself up onto the metal rim to lean inside and begins digging through a top layer of cardboard and packing materials. He comes out with a box containing a complete Uniden Wireless Video Surveillance System-two cameras and a wireless monitor-which normally retails for $419. Ten minutes later, when he's again behind the wheel of the Avalanche, Malone continues to tell me about the material benefits of dumpster diving. If he were to dedicate himself to the activity as a full-time job, he says, finding various discarded treasures, refurbishing and selling them off, he's confident he could pull in at least $250,000 a year-there is that much stuff simply tossed into dumpsters in the Austin area. wired.com

Privatization of booze led to doubling of shoplifting incidents in Bremerton, WA.

Forever 21 to open 600 stores over next three years

FTC looking at 500 stores to close potentially in Family Dollar - Dollar Tree merger

Macy's buys Bluemercury - skin-care chain of 60 stores in 18 states

Cache files for Chapter 11 bankruptcy

Quarterly Same Store Sales Results
Canada's Indigo Books & Music Q3 - Indigo & Chapters up 5.5%, Coles & Indigospirit flat with sales 2.1%
Ralph Lauren Retail Q3 down 2% with net revenues up 1%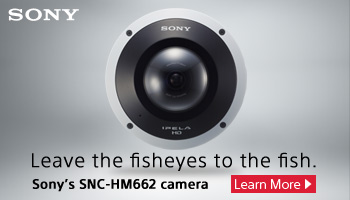 All the news - One place - One Source - One Time
The D&D Daily respects your time
& doesn't filter retail's reality
Report Your News!
(content subject to approval)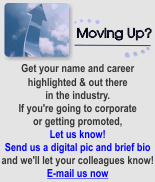 Vendor Spotlight

Protection 1 Promotes Matt Cooper to the Newly Created Position of Director, Field Operations National Accounts
New Role Focused on Operational Oversight for National Accounts Installations and Service Delivery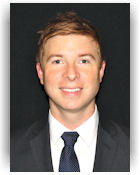 CHICAGO - February 2, 2015 - Protection 1, the largest full-service business and home security company in the U.S., today announced that it has promoted Matt Cooper from Regional Operations Manager NAID to the newly created position of Director, Field Operations National Accounts. Cooper will report directly to Joseph Sanchez, Senior Vice President of Customer Operations.

As the new Director of Field Operations National Accounts, Cooper will be responsible for the operational oversight of national account installations and service delivery. His team will concentrate on activities in areas of the country not normally serviced by Protection 1 branch operations. Cooper will have direct responsibility for recruiting, hiring and developing sub-contractor relationships to augment the Protection 1 technician labor force in the delivery of field services. His organizational structure includes a team of regional operations managers, project managers, national account trained technicians, support staff and over 60 subcontractors throughout the United States and Canada.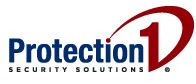 "Matt has continued to demonstrate his ability to be a very effective manager in the area of field operations," stated Sanchez. "His leadership abilities and positive work ethic yielded great working relationships with subcontractors and branch personnel to ensure quality installations. In his new role, Matt will be responsible for closing the gap between National Account and Branch Operations as we capitalize on the branch infrastructure in our ongoing support of national account installations."

Read more here.

Loss Prevention News Network

MultiSight is a cloud-based video service that was conceived and developed to help retailers monitor and improve operations. It uses the power of HD video, cloud based storage, and video sharing to protect your profits in new and exciting ways. Hear Jackie Andersen, Director, Retail Strategic Accounts, and Evan Garabedian, Business Strategist - Solutions & Technology Office, discuss the importance of having a connected consumer backed up by a connected associate. And MultiSight does just that. As an all-in-one inclusive product, it is smart, immediate and - most importantly - useful.

---
Dan Doyle, SVP and Chief Human Resources Officer for Beall's Inc., chats with Joe and Amber about what he looks for each year when attending the NRF Big Show in New York City. A 25+ year veteran of the loss prevention industry and former chairman of the NRF's LP Advisory Council, Dan talks about the unique jump he made in his career from LP to HR - both of which he describes as a "people business."
Solution Providers, have a video or commercial you want to publish? Contact us.


e-commerce

Sponsored by The Zellman Group
PCI 3.0, you may need to be in compliance, but not know it Certain e-commerce merchants who re-direct their customers to third parties for payment card data collection and third party service providers who remotely manage merchant systems and networks are facing a bevy of technical controls that they have never dealt with before. Under the PCI DSS 3.0, in certain redirect scenarios (particularly those employing client-side scripts and direct posts), merchants are faced with more than one hundred security controls that include firewalls, vulnerability scanning, penetration testing and more - even if their website never touches a payment card number. While the change entails more time and money spent on compliance with the PCI DSS, it is a positive step to enhancing payment card security. retailfraud.com

February fraud alert as hackers cash in on data harvested during Christmas shopping bonanza Payments business Worldpay claims instances of fraud could rocket by as much as 80 per cent in February as hackers capitalise on customer data harvested during the Christmas shopping period. Tim Lansdale said: 'We see a dip in fraud around Christmas as hackers go on the hunt for information, using the online sales rush to stockpile thousands of card details. It isn't until February that they start cashing in on all the data they have collected.' It revealed that in 2014, businesses in the entertainment, hobby and leisure industries accounted for 23.3 per cent of card data breaches, followed by clothing and footwear stores (16.3 per cent) and jewellery, beauty products and gift suppliers (11.6 per cent). Entertainment industry firms, particularly online ticket booking systems, tend to make easy prey because of the number of transactions they process. During the average data breach in 2011-2014, hackers harvested 284 days' worth of card details before their activities were discovered. thisismoney.co.uk

Merchants Vulnerable to Fraud from Mobile Shoppers

"Fraud is not a person - it is a dynamic grouping of statistics that deviate from the norm."
Stuart B. Levine, CFI, CFCI
CEO, The Zellman Group & Zelligent


ORC News
Sponsored by Security Resources
High speed pursuit of ORC suspects ends at Middle School in St. Paul Park, MN Two women are in custody after leading police on a high-speed pursuit Tuesday that ended in the lobby of Oltman Middle School in St. Paul Park. Cottage Grove police Cpt. Pete Koerner said the suspects fled the Cottage Grove Target, after making off with over $2,000 worth of merchandise. The suspects, Koerner said, are part of a larger metro-wide operation that has targeted multiple Target stores recently. Just before 9:30 a.m. Tuesday, the Target LP reported a theft in progress. The two women were seen on surveillance pushing a cart containing unpaid merchandise to a Ford Escape. Koerner said it is known who the vehicle belongs to. Officers in the area attempted to initiate a traffic stop but the suspects got onto Highway 61. Koerner said the vehicle exited at 70th Street in St. Paul Park and ran multiple lights and stop signs before the pursuit was called off. Officers saturated the area in search of the two women and were then alerted by another Grey Cloud Island resident, who was notified of the suspects at one of the checkpoints, that two women matching the descriptions were in the lobby of the Middle School asking to use the phone. St. Paul Park and Cottage Grove police officers surrounded the school and took the women into custody without incident. swcbulletin.com
Six teens arrested, one sought for stealing $22,000 in Kohl's merchandise in Cedar Falls, Iowa Police arrested six teenagers Tuesday and are looking for a seventh in connection with a series of thefts at a department store over the course of two weeks in December. Investigators say a 17-year-old cashier at Kohl's helped her friends take a total of $22,136.58 in merchandise without paying between December 3 and December 17, 2014. The employee would scan the items and then void the transaction, allowing her friends to leave the store with the merchandise and the voided receipts, according to a release from the Cedar Falls Police Department. Captain Jeff Harrenstein said the majority of the items taken were men's and women's apparel. He said authorities were not able to recover most of what was taken. "A very small percentage was turned in by the arrestees, but the majority, absolutely not," Harrenstein said. The store employee was arrested and charged with first-degree theft. Five others, ranging in age from 16 to 18, were also arrested and charged with second- or third-degree theft. One friend, 18-year-old Marqwane Smith, has a warrant for second-degree theft in connection with the case. kcrg.com

Shoplifting baby formula leads to chase, charges in Watchung, NJ A man allegedly seen taking five cans of baby formula off a shelf at the Walmart here faces a shoplifting charge following the incident on Jan. 28. Police said that at 1:18 p.m., Tyree Carter was seen putting the baby formula in his handbag. As police arrived he was seen fleeing the Walmart employees, and a short chase ended with Carter's apprehension, police said. He was reportedly found with four of the five cans of formula in his handbag; one of the cans fell out of his bag and was recovered by Walmart, police said. The value of the formula was $128.90. Carter was taken to headquarters and processed, then taken to Union County Jail on a Plainfield warrant. nj.com

ORC Trio hits Walmart store for 12 portable gaming systems in Myrtle Beach & escapes

Couple hits Walmart store in Black River Falls, Wis., for four shopping carts full of merchandise - arrested

Booster Bag shoplifter arrested with Victoria's Secret merchandise in the Opry Mills, Nashville, TN

$2,600 in perfume stolen from Ulta in Rock Hill, SC
Do you have an ORC case to share?
Share your ORC news and help the industry grow

Retail Crime News

Sponsored by NuTech National
"Largest pharmaceutical theft in U.S. history" - 'El Gato' (The Cat) faces 10 year federal sentence today for $80m Eli Lilly Conn. warehouse heist Yosmany Nunez, 42, who is also known as El Gato (The Cat), admitted last year that he helped steal about $80 million worth of prescription drugs from a Connecticut warehouse. Some of the drugs were later sold on South Florida streets. Nunez admitted he was one of a group of South Florida men who planned and executed the audacious theft of cancer and mental health drugs from the Eli Lilly Company warehouse in Enfield, Conn., in March 2010. The men cut a hole in the roof of the warehouse, disabled the alarm system, waited to make sure that police did not show up, then used the company's forklifts to load more than 40 pallets of drugs on to a tractor trailer they had brought with them. It was choreographed and executed with precision. It involved multiple individuals, each of whom appeared at the right place and time and performed their particular role successfully. Busted because one man left a water bottle behind with his finger prints on it. sun-sentinel.com

Home Depot Armed Shoplifter Shot and Killed in Oakland - 60 Protestors Smash Windows at HD Oakland police said a woman was shot and killed by Emeryville police officers after a shoplifting incident along the Oakland border Tuesday afternoon. Police said they received a call at 12:35 p.m. for a combative shoplifting suspect, who was armed, at the shopping center in the 3800 block Hollis Street of Emeryville, where Home Depot is located. Emeryville police Sgt. Fred Dauer said officers responded within five minutes and saw woman armed with a gun. Witnesses at the Home Depot say the suspect pulled out a gun after security officers accused her of shoplifting. Emeryville police chased her down. A firearm was recovered at the scene. Neighbors who heard the shots and came to the scene said they heard about seven shots, but police declined to say how many shots were fired or how many officers fired their guns. Police also would not reveal if the woman fired her gun. The woman was pronounced dead at the scene and has not been identified. Police would not say if she fired the gun citing the ongoing investigation. Even after hearing the suspect was armed, about 60 protesters marched and smashed the window of the Home Depot. cbslocal.com abc7news.com
Angry mourners vandalize The Home Depot in Emeryville, CA where woman was killed on Tuesday night Mourners angry over the shooting death of a woman by Emeryville police broke away from a vigil late Tuesday night and vandalized a Home Depot store where the incident began, authorities said. The mourners had peacefully gathered at site where the woman was killed on the Emeryville-Oakland border at 7:30 p.m. But hours later, some in the group marched into a nearby shopping center and broke windows at the Home Depot and spray painted "Remember Yvette" on another window. While police have yet to release the woman's name, friends have told KTVU that her name was Yvette Henderson. ktvu.com

Northeast Florida being hit by skimming gang may be 'large group of suspects' buying $500 gift cards Skimmed cards at a restaurant in Jacksonville the two Asian males have primarily purchased $500 dollar gift cards at grocery and home improvement stores. At least one suspect we're told was an employee at the restaurant for a few days. It was enough time to compromise several people's accounts. Detectives say the pair could be tied to a larger group of suspects believed to be committing similar crimes in our area. Anyone who could identify these suspects is asked to contact Det. Kevin Greene at the Sheriff's Office at (904) 209-3988 wokv.com

Manhunt ends in Minnesota, Police find suspect dead following shoot out with Police at a Grocery store Hennepin County, MN law enforcement say they are searching for a suspect connected to a shooting that involved police officers. Hennepin Sheriff Rich Stanek said the incident began when St. Louis Park police responded to a 911 call in the 6500 block of Cambridge Drive. Police say they found a man armed with a shotgun sitting in a car. Shots were fired, but no officers were injured, Stanek said. The man is identified at David Michael Winters, 41. Stanek says Winters is believed to be dangerous. He's a white man about 5 foot 8 inches tall. He may be wounded and armed. The search for Winters led officers to a Bylerly's on Park Center Boulevard. The store was placed on lockdown by SWAT officers, but Winters was not found in the store, Stanek said. Law enforcement urges the public to call 911 if Winters is spotted. Heavily armed police from many departments, including Hopkins, Edina, Minnetonka and the Minnesota State Patrol, were seen, as was a SWAT team. mprnews.org
Grove City, OH Police Crack Down On Shoplifters In Hopes Of Fighting Other Crime After 11 years on patrol, Officer Chris Pfeiffer is focusing his sights on a new Target – as well as Home Depot, Best Buy, Dick's Sporting Goods, and Kohl's. Those are just some of the stores where Pfeiffer is focusing on shoplifters. "People that are stealing from Kmart, it's not exclusive to Kmart. They're coming to Home Depot, they're coming to Walmart, they're going to Meijer," said Pfeiffer. Grove City police say it's a huge problem for the businesses. Surveillance photos show two women filling up a cart with merchandise just before Christmas. One distracts a store clerk while the other walks out the door without paying. The shoplifted merchandise is sold or traded for money or drugs, according to officers. Captain Jeff Pearson says the department decided to tackle both the drug and theft problem by getting down to street level basics. 10tv.com

1 injured, 4 arrested in Shooting at Southcenter Mall, Tukwila, WA At 5:02 p.m. on Jan. 26 a fight inside the Westfield Southcenter Mall in Tukwila ended with a single gunshot being fired. The incident occurred at the north entrance of the mall between the Kid's Foot Locker and Southcenter Shoe Repair. According to Police the incident began near or possibly inside the Apple Store in Southcenter when a group of young men began arguing and then fighting. This brawl escalated to a gun being drawn and a single shot being fired inside the mall. One man received superficial wounds to his hand from the gunshot and was treated at the scene for his injuries. highlinetimes.com

Texas woman accused of being mastermind in $50,000 check fraud ring Investigators with the Texas Department of Public Safety arrested a woman in connection to a check fraud ring. According to her arrest warrant, 30-year old Sheena Holland worked with five other people and collected nearly $50,000 by cashing fake checks using stolen information from at least 16 people. Investigators said Holland confessed to committing identity theft, making fake checks with stolen information and passing them at IBC. khou.com


Cricket Wireless store manager admits to staging robbery in Dayton Beach, FL; failed Polygraph Police in Daytona Beach say a cellphone store robbery was an inside job, and the manager is being charged. Police said 31-year-old Kita Holland failed a polygraph test on Tuesday and then admitted staging the robbery to pay off a drug dealer. Holland first claimed she came in early to Cricket Wireless on Speedway Boulevard on Dec. 29 to five days worth of deposits. She said police that was taking the money to the bank when a suspect grabbed the bags as she got into her car. wesh.com

60 cases of credit card fraud in Preble County, Oh., at one time - FBI is investigating

Two men wanted in Collier County with stolen credit cards

Men's Warehouse thief in Wheaton, IL walks out wearing new suit, shirt, tie, underwear and shoes, valued at over $800

Stop-N-Go Manager arrested for $58,000 felony theft in Delavan, WI

Clarksville, TN woman charged with embezzling $1,000 from Walmart

Attempted robbery at Eastview Mall Jewelry store interrupted, suspects still at large in Rochester, NY

Huntsville, AL man accused of stealing $690 in jewelry from Wal-Mart

Jared's hit with a Smash and Grab in Erie, PA


Robberies and Burglaries
● Advanced Auto Parts - Kingston, NY - Burglary - suspect charged
● Cash Advance - Jefferson Co, AL - Armed Robbery
● Circle K - Cape Canaveral, FL - Robbery
● Dollar General - Millville, NJ - Armed Robbery
● Dollar General - Farrell, PA - Armed Robbery
● Dollar General - Springfield, MO - Armed Robbery - Updated photos
● Dunkin Donuts - Bloomfield, NJ - Burglary
● Exxon - Houston, TX - Robbery (ATM)
● Family Dollar - Tucson, AZ - Armed Robbery
● Kangaroo - Jacksonville, FL - Armed Robbery
● Long's Drugs - Maui, HI - Armed Robbery
● Russ's - Lincoln, NE - Armed Robbery
● Spotlight Tan - Port Angeles, WA - Burglary
● Subway - Nashville, TN - Burglary
● Subway - Moraine, OH - Robbery
● Valero - San Antonio, TX - Armed Robbery
● 7-Eleven - Philadelphia, PA - Armed Robbery



Featured Job Listings
Sponsored by NuTech National
Feature Your Job Here For 30 Days -
70% Aren't On the Boards
NEW TODAY Director of LP
PacSun
Anaheim, CA
PacSun
Director Global AP
KFC & PH
Plano, TX
YUM! Brands
Sr. Director, Field LP
Ross Stores
Dublin, CA
Ross Stores
VP Supply Chain, LP & Safety
Ross Stores
Ft. Mill, SC
Ross Stores
VP of Sales
Checkview
Chanhassen, MN
Checkview
Director LP
Sephora
San Francisco, CA
Sephora
Corporate Mgr LP
Five Below
Philadelphia, PA
LinkedIn
Director LP East
Old Navy
New York, NY
Gap Inc
Director of Divisional LP
Dollar General
Goodlettsville, TN
Dollar General
Director Market LP
Walgreens
Phoenix, AZ
Walgreens
Director Market AP
Walgreens
Glastonbury, CT
Walgreens
Director Market AP
Walgreens
Guaynabo, PR
Walgreens
Director Market AP
Walgreens
Denver, CO
Walgreens
Director Market AP
Walgreens
Southfield, MI
Walgreens
Director Market AP
Walgreens
Roseville, MN
Walgreens
Regional LP Mgr
Dollar General
Multiple locations nationwide
Dollar General
LP Manager
Bowlmor AMF
Chicago, IL
Bowlmor AMF
LP Manager
Bowlmor AMF
Denver, CO
Bowlmor AMF
Regional LP Manager
PetSupermarket
Tampa, FL
Downing & Downing
Regional LP Manager
Tilly's
Orlando, FL
Tilly's
AP Specialist
Wegmans
Syracuse, NY
Wegmans
AP Specialist
Wegmans
Woodbridge, VA
Wegmans
AP Specialist
Wegmans
Woodbridge, NJ
Wegmans
AP Specialist
Wegmans
Hunt Valley, MD
Wegmans
Sales Representative
NuTech National
Maitland, FL
NuTech National
National Account Executive
Checkview
Northeast Region
Checkview
National Account Executive
Checkview
United States
Checkview
Corporate Investigator
Confidential
San Francisco Bay, CA
Confidential
National Account Manager
Vector Security, Inc
TBD
Vector Security, Inc

Limited Time Only - Post Your Multi-Unit LP jobs for FREE - Learn More Here


Daily Job Alerts


Appearing One Day Only
View our Internet Jobs Archives here
LP Supervisor
Carson's
Terre Haute, IN
The Bon Ton Stores
AP Mgr 2
Cabela's
Gonzales, LA
Cabela's
LP Supervisor
Kohl's
Hillsborough, NJ
Kohl's
LP Supervisor
Kohl's
Middletown, NJ
Kohl's
LP Supervisor
Kohl's
Old Bridge, NJ
Kohl's
Dept Mgr LP & Safety
Lowe's
Burlington, NC
Lowe's
Dept Mgr LP & Safety
Lowe's
Cross Lanes, WV
Lowe's
AP Manager in Training
Walmart
Terrell, TX
Wal-Mart
AP Manager in Training
Walmart
Bakersfield, CA
Wal-Mart
AP Manager in Training
Walmart
Santa Ana, CA
Wal-Mart
AP Manager in Training
Walmart
Albuquerque, NM
Wal-Mart
AP Manager in Training
Walmart
Lewis Center, OH
Wal-Mart
AP Manager in Training
Walmart
Niceville, FL
Wal-Mart
LP Manager Hrly
Kmart
Bennington, VT
Sears Holdings Corp
LP Manager Hrly
Sears
Novi, MI
Sears Holdings Corp
LP Manager Hrly
Sears
Saginaw, MI
Sears Holdings Corp
LP Manager Hrly
Kmart
Rochester, NH
Sears Holdings Corp
LP Manager Hrly
Kmart
Kalispell, MT
Sears Holdings Corp
Multi Unit LP Mgr
Kmart
Council Bluffs, IA
Sears Holdings Corp
Field LP Mgr
Staples
Dallas, TX
Staples
Field LP Mgr
Staples
Yonkers, NY
Staples
Field LP Mgr
Staples
Oklahoma City, OK
Staples
ETL Assets Protection
Target
Centerville, UT
Target
ETL Assets Protection
Target
Houma, LA
Target
ETL Assets Protection
Target
Richardson, TX
Target
ETL Assets Protection
Target
Salem, NH
Target
ETL Assets Protection
Target
Lanesborough, MA
Target
ETL Assets Protection
Target
Raleigh, NC
Target
LP Manager
Macy's
Houston, TX
Macy's
Assistant LP Supervisor
Macy's
Houston, TX
Macy's


Home of the Industry's Original
On the Move

Cathy Rohde was named Loss Prevention Investigator for The Neiman Marcus Group, Inc.
Post Your New Job or Promotion!
See all the Industry Movement


Your Career
Sponsor this section of the Daily
Why a Messy Workspace Undermines Your Persistence You may think that having some clutter on your desk helps project the impression that you're working at full speed, but it could be dragging you down. Sitting at a messy workspace can lead to more frustration and causes you to be less efficient. Don't let the mess get to you

Busy is the Enemy of Productivity. Which Are You? Being productive isn't about checking off the items on your to-do list. That's just being busy. The secret to being productive is to show focus in doing what matters to grow your team and organization. Here are some lessons in how to be productive, not just busy. Narrow down the list

3 Steps to Regaining Your Focus
You have a set of deadlines looming in front of you, whether they are unread emails to reply to, team meetings or finishing a report, you know you have a lot to get done in a short amount of time, but instead you go for your phone. Don't let these distractions take control of you, here's some advice for handling them. Turn it off

To Stay Focused, Manage Your Emotions
A leader's most precious resource isn't time. It's their focused attention. This makes things happen, allows you to have huge impact in a small amount of time and keeps you directed on your goals and visions. To help keep your focus, it's critical to manage your emotions. Here are some steps to take. Avoid attention leaks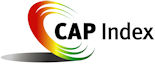 Tip of the Day
Sponsored by Vector Security
The importance of staying focused and positive in your job search can't be over emphasized. Even when you're networking keep it positive and never network without asking for another contact name at the companies you're looking at. Operators, Human Resource executives, other Loss Prevention executives, anyone that is in a management position with the companies you're interested in joining. We'd also suggest visiting some stores and trying to meet the Loss Prevention team and finding out more about their LP efforts, structure, management individuals, and just plain getting to know that companies LP culture and never leave without leaving a copy of your resume. Every successful marketing campaign has a grass roots methodology and getting into some stores is just that. If done correctly I assure you the multi unit LP executives will find out who you are and respect you for doing it.

Just a Thought,
Gus







Upcoming Events
---
Recruiting?
Get your job e-mailed to everyone... everyday
Post on our Featured Jobs Board!
Reach your target audience in 2015 every day!
Request our 2015 Media Kit
update account / change e-mail
unsubscribe FEEDBACK
www.downing-downing.com

Advertise With The D&D Daily




36615 Vine Street, Suite 103
Willoughby, OH 44094
440.942.0671
copyright 2009-2019
all rights reserved globally