The D&D Daily Mobile Edition
February 5,

2015



The LP Industry's #1 News Source - Informing, Educating and Instilling a sense of community


News Brief
Sponsored by WG Security Products, Inc.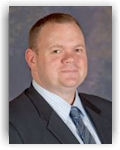 Brent Onan was promoted to Vice President of Sales for Universal Surveillance Systems (USS). Brent is a 17-year veteran of the LP industry. Prior to joining USS, he spent several years at Nordstrom, where he ended his tenure as Regional Loss Prevention Director. Prior to that, he was with Gap Inc., working as a Loss Prevention agent for Old Navy. Brent joined USS last year, leading the sales and business development in their Southwest region. Brent holds a Bachelor's Degree in Criminology from the University of Minnesota and resides in Dallas with his wife and two sons. Congratulations, Brent!
Scott Martyka, CFI, CRT was named Corporate Loss Prevention Manager for ALDI, Inc. Scott was previously the Senior Regional Loss Prevention & Safety Manager for PetSmart before taking on this new role. He also worked at RadioShack as an Area Loss Prevention Director, and Sports Authority/Sportmart/Gart Sports/Oshman's as a Regional Loss Prevention Manager. Congratulations Scott!

Retail Cyber Intelligence Sharing Center (R-CISC) Hires Executive Director This is a big development for the industry as it's the only resource we have to coordinate real-time information sharing for cybersecurity and threat information. Developed just this past year and rolled out in June, this is their first Executive Director. Read the press release below for more details.

Retailers given guidelines to measure benefits of RFID from GS1 US New guidelines were introduced by standards organisation GS1 US at the turn of the year, which the group says will allow retailers to consistently define, test and verify the performance level of RFID. Retailers now have an opportunity to consistently define, test and verify the performance level of Radio Frequency Identification (RFID) tags thanks to the creation of some new guidelines by supply chain standards group GS1 US. Announced at the start of 2015 and developed by retailers, suppliers and technology solution providers, the Tagged Item Performance Protocol (TIPP) offers a standardised system to benchmark the performance of RFID-tagged items in multiple environments. GS1 US says that TIPP comprises three components that provide an industry-scalable solution for defining tagged-item performance: tagged-item grade definitions, testing procedures and a product catalogue that defines the RFID tag orientation and layout of common retail items. "TIPP now allows retailers to set performance levels for a specific use case, and it also allows suppliers flexibility in how they meet grade levels from multiple retailers." A growing number of retailers are looking at RFID and how it can help boost their businesses. GS1 says that implementing an RFID programme with enhanced tagged-item performance can allow retailers to benefit from greater inventory accuracy, improved point of sale, decreased out-of-stocks, improved loss detection, enhanced stock conversion reporting, increased full price sales, and expedited returns. essentialretail.com

Why Information Security Is Everybody's Business Now There was a time - not so long ago - when information security issues were perceived as being the sole purview of a small cadre of hyper-specialized über-geeks. This is no longer the case. Information security, if it is to be effective, has to be perceived by all - ALL employees - not as someone else's job or, worse, an activity that is standing in the way of them achieving their personal and institutional objectives. Following the media frenzy associated with the Target and Home Depot breaches last year, projections indicate that annual security spending is growing at close to double digit rates, with expenditures associated with data loss prevention increasing three times as fast as general security spending. When our distant ancestors left the trees for the savannah, they needed to develop a new set of survival skills to cope with their new environment. Modern workers have also entered a new environment: a totally digitized world. To ensure both safety and survival, we all have to recognize our personal responsibility for information security. Editor's Note: Our industry has always looked to do more and be more involved in the overall business and in today's digitized world with cybercriminals pounding at every door and the insider threat that could even be a cashier working right next to an LPM, this is our opportunity to help PROTECT the nation's retailers at every level. forbes.com

Average company losing $90 million to mobile fraud With retailers being the single biggest group of the 250 companies surveyed with an average revenue of $2.5B - means that mobile losses accounted for more than 3% of revenue. The fraud typically came in such forms as purchases made with stolen credit cards, theft of money from online banking accounts, redeeming frequent flier miles for gift cards on hospitality and travel sites, and fake prescriptions ordered through health websites. Many companies have a false sense of security when it comes to mobile devices, she said, and don't have the same security mechanisms in place for their mobile apps as they do for their websites. csoonline.com

Retailers Support Passage of Federal Data Breach Notification Legislation The National Retail Federation reaffirmed its support for a uniform national data breach notification law during a Senate hearing today, saying a federal measure should cover all businesses and preempt conflicting state law requirements. NRF Senior Vice President and General Counsel Mallory Duncan Testifies before the Senate Commerce, Science and Transportation Committee's Subcommittee on Consumer Protection, Product Safety, Insurance and Data Security. NRF believes that a federal data breach notification law must be based on a strong consensus of existing state laws but preempt state laws so businesses can focus on restoring their breached networks and notifying affected customers, rather than diverting resources to follow more than 50 different standards for compliance. A total of 47 states have data breach notification laws, many of them with conflicting reporting or notice requirements. nrf.com
"If Amazon sells it, and you compete with them, I'd be worried" - Who'll be the Next Victim after the Staples & Office Depot Merger? Virtually every retailer is feeling the pressure. Staples US $6.3 billion takeover of Office Depot Inc. Wednesday is the latest example of brick and mortar retailers feeling the Internet squeeze. "If Amazon sells it, and you compete with them, I'd be worried," Brian Yarbrough, an Edward Jones analyst, said in an interview. "Amazon's probably been one of the most disruptive forces in retail since probably Walmart." And they've got Wal-Mart worried. Who might be next? Analysts cite these retailers and sectors as vulnerable to Internet pressure. Best Buy? Dicks Sporting Goods? Are grocery stores down the road? financialpost.com

"Synergies" - That word has every Staples & Office Depot employee 'terrified' - Could mean 3,300 jobs cut? The company explains in one word that probably has every Staples and Office Depot employee nervous. "We expect to recognize at least $1 billion of synergies as we aggressively reduce global expenses and optimize our retail footprint." "Synergies" usually means the closing and combining of offices and stores, which also often comes with job cuts. The two companies together employ more than 58,000 people. Assuming half of those synergies ($500 million) come from reduced headcount and each worker saves $150,000, this back-of-the-envelope calculation would see more than 3,300 employees being let go. The companies haven't actually announced or quantified and reductions in headcount just yet. But you can bet that announcement is coming. yahoo.com

Target's Liquidation 133 store process begins today in Canada

Rite Aid plans to build $90M Distribution Center in Spartanburg, SC

January Same Store Sales Results
Cato up 14%
L Brands up 7%
Conn's up 4.9%
Costco U.S. up 2%
The Buckle up 0.8%

Quarterly Same Store Sales Results
Michael Kors Q3 up 8.6% withy revenue u0p 29.9%
Kirklands Q4 up 8.2% with net sales up 14.5%
L Brands Q4 up 6% with net sales up 7%
Yum Brands Q4 - KFC up 4%, Pizza Hut even, Taco Bell up 6% with worldwide sales up 3%
Kohl's Q4 up 3.7%
Sally Beauty Holdings Q1 up 2.3% with net sales up 2.6%
Dinkin Brands Q4 U.S. up 1.4% with revenue up 5.5%
Conn's Q3 up 1.3% with net sales up 16.2%
The Buckle Q4 up 1.1% with net sales up 4.3


The D&D Daily at FMI Asset Protection Conference March 9th -12th in Memphis, Tenn.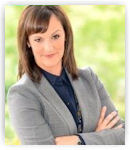 Amber Virgillo, of Calibration, LLC will be attending the conference and reporting on all the events, the sessions, and the hot topics discussed to the readers of the Daily. As the #1 conference for the Asset Protection executives in the food retailing industry the Daily will be there and keeping you informed. Every year Rhett Asher, FMI's Vice President of Asset Protection, Data Security & Crisis Management, along with help from other industry AP leaders, puts on a great conference that expands your knowledge about cutting edge issues and information that can be used now to address concerns and advance your career in this dynamic and fast-paced field.

Find out how to tackle your biggest challenges:
| | |
| --- | --- |
| ● Asset Protection | ● Cyber Security |
| ● Fraud Mitigation | ● Operational Shrink |
| ● Safety | ● Risk Management |
| ● Workers Comp | ● Compliance |
| ● Crisis Management | ● Professional Development |
| ● Data Security | ● Cyber Crime |
Discover how this one-of-a-kind educational opportunity will lead to innovative thinking and motivation to make an immediate and profound impact on your company's financial well-being.
Contact Rhett Asher (202.220.0774; rasher@fmi.org) or Jordan Pietrak (202.220.0713; jpietrak@fmi.org) for questions.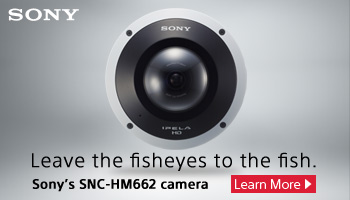 All the news - One place - One Source - One Time
The D&D Daily respects your time
& doesn't filter retail's reality
Report Your News!
(content subject to approval)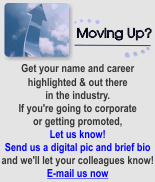 Press Releases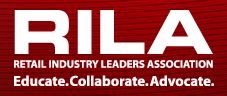 Retail Cyber Intelligence Sharing Center Hires Executive Director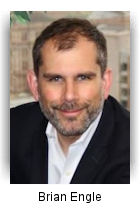 Arlington, VA - Feb. 5, 2015 - ​​​​The Retail Cyber Intelligence Sharing Center (R-CISC) announced today it has hired Brian Engle to serve as the Executive Director of the Center. As Executive Director, Engle will report directly to the R-CISC Board of Directors and be responsible for management of the organization's day-to-day affairs.

Engle joins the R-CISC after most recently serving as the State of Texas Chief Information Security Officer where he advised the executive leadership of nearly 200 independent state agencies and higher education organizations on protecting information resources for the State of Texas. Engle served as a policy-making official responsible for statewide cybersecurity strategies, as well as the oversight of the delivery of the enterprise security program, operations and services.

In May of 2014, America's most recognized retailers formed the R-CISC, the cybersecurity resource for the retail industry. The R-CISC is a non-profit corporation promoting cybersecurity and data privacy through all appropriate means. The Center's Retail Information Sharing and Analysis Center (ISAC) has opened a steady flow of information sharing between retailers, law enforcement and other relevant stakeholders. These efforts already have helped prevent data breaches, protected millions of American customers and saved millions of dollars. The R-CISC is open to retailers and merchants of all segments and sizes.

"Retailers have shown true commitment towards collaboration and the protection of customers through the establishment of R-CISC as the cybersecurity resource for the retail industry. The Board of Directors is confident Brian's in-depth knowledge and experience in cybersecurity positions him well to lead the R-CISC," said Jim Cameli, Chair of the Retail Cyber Intelligence Sharing Center (R-CISC) and CISO at Walgreens. "The Board is looking forward to working with Brian to build upon the current R-CISC structure and its continued evolution as a critical tool for retailers in the fight against cyber criminals."

Engle will officially begin as Executive Director of the R-CISC on February 9, 2015. As the Executive Director, Engle will serve as the central point of coordination and communication for the Retail ISAC, which is sharing real-time threat information, threat indicators, indicators of compromise, vulnerability/threat activity, and other actionable intelligence to mitigate the risk of cyber-attacks on retailers and their customers. Engle will also oversee the education and training segments of the Center and a research arm through partnerships with leading academic institutions and other organizations to provide the industry with insight on emerging technologies and potential new threats. As the R-CISC's Executive Director, Engle will actively engage private sector stakeholders and government agencies to facilitate information sharing and strengthen the retail industry's capability and capacity to mitigate risk from cyber attacks.

Read the full press release here.

See a fact sheet about R-CISC here.

eBay News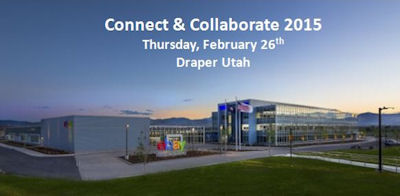 Time is running out, so don't miss out! Please join us for Connect & Collaborate 2015 on Thursday February 26, 2015. eBay's asset protection team hosts some of the nation's leaders in combatting organized retail crime at the eBay facility in Draper, Utah. The one day event provides retailers, law enforcement, and eBay an opportunity to "Connect and Collaborate" on challenges and solutions related to organized retail crime.

Retailer and law enforcement presentations focus on strategies, tactics and partnerships proven effective combatting organized retail crime.

Seats are limited, so RSVP as soon as possible to proact@ebay.com

Hotel Room blocks are available and we can send that information when you RSVP.
eBay Direct - Click Here
(notify - info - questions)

Loss Prevention News Network

MultiSight is a cloud-based video service that was conceived and developed to help retailers monitor and improve operations. It uses the power of HD video, cloud based storage, and video sharing to protect your profits in new and exciting ways. Hear Jackie Andersen, Director, Retail Strategic Accounts, and Evan Garabedian, Business Strategist - Solutions & Technology Office, discuss the importance of having a connected consumer backed up by a connected associate. And MultiSight does just that. As an all-in-one inclusive product, it is smart, immediate and - most importantly - useful.

---
Dan Doyle, SVP and Chief Human Resources Officer for Beall's Inc., chats with Joe and Amber about what he looks for each year when attending the NRF Big Show in New York City. A 25+ year veteran of the loss prevention industry and former chairman of the NRF's LP Advisory Council, Dan talks about the unique jump he made in his career from LP to HR - both of which he describes as a "people business."
See other episodes from
"Live in NYC" 2015 here!
Solution Providers, have a video or commercial you want to publish? Contact us.


e-commerce

Sponsored by The Zellman Group
So, what would Amazon do with RadioShack stores? Showrooms for brands such as Kindle and Fire, and a place for customers to pick up online orders and return products-were Amazon.com Inc. to buy RadioShack stores, that's how Amazon could employ those locations. Retail locations would put Amazon on a more even footing with Apple Inc., which has hundreds of stores in choice shopping districts. "Imagine an Apple or Microsoft store type of presentation for these Amazon products." Drone takeoff and landing centers. Consumers could have their measurements made with a scanner to ensure better fit for future apparel items. Amazon will have enough capacity in its shipping/distribution center infrastructure to potentially compete with FedEx Corp. and UPS Inc. Amazon could start deliveries from these stores and get product even closer to top 40 million Prime buyers. internetretailer.com

EMV card fraud is on the increase
Following some high-profile data breaches in 2014, US payment card network participants began heavily endorsing Europay, MasterCard and Visa (EMV) chip cards as an important way to prevent damage from payment card breaches. However, criminals have taken advantage of poor implementations of EMV chip payment applications, committing extensive fraud that defeats EMV controls for everyone in the payment card ecosystem. In her research note "Avoid Pitfalls with Payment Card Security Technologies and PCI," Avivah Litan, points out some of the hidden problems with payment card security technologies and the payment card industry. By year-end 2015, at least 5 per cent of card issuers will suffer fraud on EMV cards due to improper implementations, up from a handful today. it-online.co


ORC News
Sponsored by Security Resources
San Antonio ORC ring - Two now face charges
A suspect identified as 45-year-old Juan Ybarra has become the second person to face charges in what San Antonio police now are calling an organized theft ring. According to an arrest warrant affidavit, it involved people stealing merchandise from a local sporting goods business and selling it on the internet. The affidavit stated that Ybarra and another suspect were questioned after the arrest of a third person last week, and admitted to working with him to steal and re-sell the goods. Police said Ybarra would enlist the help of the second suspect to act as a lookout while he carried merchandise out of Team Express, the affidavit stated. On Jan. 28, a third person -- Rule Castillo-Chavez, 21 -- was arrested on a theft charge for allegedly taking merchandise from the same business and selling it on an eBay account that was registered in his name. Ybarra, meanwhile, faces a charge of organized retail theft. Although the affidavit does not mention their relationship to the business, it appears all three suspects either worked there or had intimate knowledge of its operation. ksat.com
ORC Habitual offender facing life in prison in convicted of organized retail theft in Texas His attorney is questioning whether the summoning process is racially neutral, or if a lower rate of summonses are sent to predominantly minority communities. Davis, who is black, has a pretrial setting scheduled Tuesday, and prosecutors are ready to set a trial date. yourhoustonnews.com

ORC ring hitting Kroger stores - carts loaded with beef jerky, candy, and laundry detergent in Marion, OH Three central Ohio police agencies have a beef with whoever's been stealing thousands of dollars worth of jerky from local grocery stores. Hitting Kroger stores for $1,300 worth of beef jerky, candy, and laundry detergent one man has been arrested. Holton also noted that crimes involving detergent pods, candy and beef jerky are fairly common in the area. The items are frequently resold at a "mom and pop" convenience store or gas station, he said, particularly due to beef jerky's high markup. Two other cases similar to the Worthington incident occurred at Kroger stores in Orange Township and Dublin six days later. When he followed the man, he saw three other people putting the items into a car. The loss-prevention officer grabbed the cart and requested that one of the men follow him back into the store, but all four men entered the vehicle and drove away. The next day, Delaware County Sheriff's deputies responded to a call about a similar incident about 10:30 p.m. In their report, officers noted that Kroger staff members said they had heard about the Dublin incident the night before. This time, three male suspects left the store at 6417 Columbus Pike with $920 worth of beef jerky, $989 worth of laundry detergent and $366 worth of candy -- in total, $2,275 worth of merchandise. Sheriff's reports list three potential known suspects in the case from Marion and Lewis Center. thisweeknews.com

New Iberia, LA man accused of stealing $40,000 of tires and rims from Broussard business A 38-year-old New Iberia is accused of stealing $40,000 worth of tires and rims from a Broussard business. According to Broussard Police Chief Brannon Decou, Matthew Thibeaux was caught on video surveillance at Don's Wholesale Automotive taking the rims and tires, loading them into a truck and driving off. On Saturday, Thibeaux was arrested and booked into the Lafayette Parish jail on five counts of felony theft. katc.com

ORC brothers duo confesses to 5 TV thefts from Walmart & H-E-B stores in Mission and Edinburg, TX

ORC Female grab-and-go thief indicted after hitting TJ Maxx and Fred Meyer for $12,424 in Multnomah County, OR

Three men hit Walmart for $20,000 in cell phones in Russellville, AR
Do you have an ORC case to share?
Share your ORC news and help the industry grow

Retail Crime News

Sponsored by NuTech National
Update - Home Depot's Armed Shoplifter & Repeat Offender - Pulled Gun Out on HD's LP Officers outside of store & tried to carjack three cars - Pointed gun at Police - Shot & Killed by Police The shooting happened shortly after the woman was caught stealing knives that she had hidden underneath her purse in a shopping cart at a Home Depot store about 12:35 p.m. Tuesday, police said. Two loss-prevention officers confronted her outside the store at 3838 Hollis St., James said. She refused to come back with them inside the store, reached into her purse and pulled out what turned out to be a gun under a towel, the chief said. The loss-prevention officers let her go and called police, James said. The woman fled south on Hollis and tried to carjack three motorists at gunpoint, the chief said. The two officers found her near the storage facility and opened fire after she brandished the gun, James said. She died at the scene. Her name wasn't released. A loaded revolver was found at the scene, the chief said. The woman didn't fire any shots. Police gunfire struck at least one vehicle, the chief said. The woman was cited for petty theft in October from the Target store in Emeryville, the chief said. On Tuesday night, protesters held a vigil at the site where the woman died. They also broke windows at the Home Depot and sprayed graffiti on the storefront. A memorial of flowers and candles remained at 34th and Hollis streets near the storage facility on Wednesday. sfchronicle.com kron4.com
Video shows suspected Melbourne Square mall shooter Video taken from Melbourne Square mall's surveillance camera system shows Jose Garcia-Rodriguez casually strolling through a back corridor on his way to a violent confrontation. Moments after the Jan. 17 scene depicted in the video, police say, Garcia-Rodriguez opened fire in the food court, wounding his wife, killing a pizza shop owner and ultimately ending his own life. The stark security camera footage taken from what police say is a service entrance leading into the mall, however, offers little insight into the motive behind the shooting - part of an ongoing investigation that Melbourne Police continue to work through. floridatoday.com
Robbers Storm San Francisco Tiffany's at Westfield Centre Armed robbers stormed a jewelry store in downtown San Francisco Wednesday evening, making off with an unknown amount of jewelry. The suspects ordered everyone in the store to get on the ground, and then forced a worker to open the jewelry cases around 3 p.m., according to police Sgt. Monica MacDonald. Westfield issued a statement, saying "No one was harmed and we are working closely with the San Francisco Police Department in their investigation of the incident." Police have not determined how much jewelry was taken and have not released details about the suspects. cbslocal.com

Accomplice testifies former loss prevention agent was behind robbery at Rite Aid where store manager was killed An accomplice in a robbery-turned-murder at a Chester Rite Aid testified Wednesday that former employee and loss prevention agent Tariq Mahmud helped coordinate multiple robberies at that location - including the fatal Sept. 19, 2013 attempt that ended with the shooting death of assistant manager Jason Scott McClay. Mahmud, 24, David Wiggins, 25, and Rita Pultro, 24, all of Philadelphia, face murder, robbery and conspiracy charges for McClay's death. Pultro was the one who pulled the trigger after she and Wiggins entered the store at Ninth Street and Highland Avenue at nearly 10 p.m. that night. Mahmud is not alleged to have been present, but DiRosato claims he did help plan the ill-fated heist. White said she and Parks executed the first robbery on Aug. 19, 2013 while Mahmud, a loss prevention agent, was on duty. She claimed Mahmud provided information on how much money was in the safe, who would be working and where the "blind spots" were in video surveillance. White and Parks executed a second robbery on Aug. 26, but the employee White took to the safe did not have a key and she left empty handed. Mahmud allegedly told White that the store would be getting a security guard and provided the guard's schedule to her. Parks, White and another man made a third robbery attempt on Sept. 4, which was thwarted when an employee in the store recognized White and picked up a phone to call police, she said. Mahmud accompanied them on the third robbery, according to White. delcotimes.com

Female Target employee shot in the head during carjacking at Super Target in Spring, TX Authorities are investigating a shooting at a Super Target in Spring last night. The shooting happened around 9pm at the store in the 19500 block of Interstate I-45 at Cypresswood Drive. Police say a woman was getting into her car when a man walked up while pointing a gun at her. He pulled her out the vehicle, threw her on the ground and then tried to start her car. The car wouldn't start. The woman ran to get away from him. The gunman then walked up to a female Target employee who had just gotten off work and was walking to her car. He shot her in the head, took her Kia sedan and drove off. The shooting victim was taken to the hospital. Her gunshot wound was minor, and she was treated and released. The first victim was also taken to the hospital. She was treated and released for minor injuries she sustained during the assault. abc13.com
Video shows robbers firing shots, holding up Houston Check Cashing Stores Houston police have released video of a series of robberies at southwest side check cashing businesses. Investigators with HPD are hoping someone from the public will recognize clothing and other clues to help identify the suspects. The suspects are described only as three to four black males between 18 and 22 years of age, about 6 feet tall and weigh between 160 to 190 pounds. They're wanted in at least four robberies since January. The incidents occurred Jan. 21 at 6345 Windswept, Jan. 16 at 6375 Skyline Drive, Jan. 7 at 3226 Fondren and Jan. 5 at 6277 Bissonnet. khou.com
Officers shoot, kill suspected Waco, TX Armed Robber after high-speed chase 51-year-old man thought to be responsible for at least five local store robberies is dead after a police chase that stretched from East Waco to Lorena ended when officers shot and killed the man Wednesday afternoon. The Waco man is thought to be responsible for a robbery of a Family Dollar store in Bellmead that drew attention on social media after the suspect took Honey Buns and deodorant along with demanding cash from the cashier. The deceased man was suspected of robbing a 7-Eleven, Valero, Foodmart, Murphy USA, and the Family Dollar, all in the last week. wacotrib.com

Shoplifting grandma caught on video at baby boutique in Maple Grove, MN Surveillance video captured a woman in a hard-to-forget pink coat shopping at a high-end baby boutique in Maple Grove, Minn. The owner of Edelweiss Baby said the hopeful grandma got some great children's outfits, but she never paid for them. The store posted two video clips to their Facebook page, with the promise of a reward. The comments range from shock of the brazenness, to blaming the store for not paying more attention to their customers, and a link to website about dementia. myfoxphilly.com
Dental Office employee steals Credit Card info from 250 patients to purchase $700,000 in Apple Gift Cards

2 men arrested using multiple fraudulent credit cards at Sarasota Walmart store

Skimmer active in Lafayette, LA & fake cards being used

Small fire, initially thought to be bomb, evacuates Chantilly, VA Walmart

Russians outraged after 81yo granny, arrested for $4 butter theft, dies in police custody

Mann's Jewelers in the Eastview Mall, Victor, NY failed smash and grab of a Rolex showcase

Richmond, VA Jury finds Victoria Jewelers store robber guilty of murdering clerk

Suspect pleads not guilty in Wal-Mart safe robbery in Albuquerque, NM; third strike, facing life

'Dummy' phone with GPS leads police to $23K AT&T robbery suspects in Atlanta

Man cut up Abercrombie & Fitch jeans in Washington Square Mall, Tigard, OR

Myrtle Beach Wal-Mart employee stops $1,400 shoplifting attempt

Kentucky police officer buys shoplifting single dad baby formula

TV news anchor foils PetSmart robbery in Savannah, GA


Robberies and Burglaries
● AT&T - Omaha, NE - Robbery
● Bergum Drug - Helena, MT - Robbery
● Circle K- Oklahoma City, OK- Armed Robbery
● Country Fair - Erie, PA - Shooting
● CVS - Wilkes-Barre, PA - Armed Robbery
● Dollar General - Joplin, MO - Armed Robbery
● Dollar General - Sante Fe, NM - Armed Robbery
● Indian Grocery - Edison, NJ - Burglary
● Phillip 66 - Florissant, MO - Armed Robbery/ Shooting
● Rightway Foods - DeLand, FL - Shooting
● St Bethlehem Drugs - Clarksville, TN - Burglary
● Target - Southington, CT - Burglary
● The Big Apple - Poland, ME - Robbery
● Verizon - Fountain Valley, CA - Burglary
● Walgreens - Scottsbluff, NE - Armed Robbery
● Walgreens - Kansas City, MO - Armed Robbery
● Walgreens - Springfield, PA - Armed Robbery



Featured Job Listings
Sponsored by NuTech National
Feature Your Job Here For 30 Days -
70% Aren't On the Boards
Director of LP
PacSun
Anaheim, CA
PacSun
Director Global AP
KFC & PH
Plano, TX
YUM! Brands
Sr. Director, Field LP
Ross Stores
Dublin, CA
Ross Stores
VP Supply Chain, LP & Safety
Ross Stores
Ft. Mill, SC
Ross Stores
VP of Sales
Checkview
Chanhassen, MN
Checkview
Director LP
Sephora
San Francisco, CA
Sephora
Corporate Mgr LP
Five Below
Philadelphia, PA
LinkedIn
Director LP East
Old Navy
New York, NY
Gap Inc
Director of Divisional LP
Dollar General
Goodlettsville, TN
Dollar General
Director Market LP
Walgreens
Phoenix, AZ
Walgreens
Director Market AP
Walgreens
Glastonbury, CT
Walgreens
Director Market AP
Walgreens
Guaynabo, PR
Walgreens
Director Market AP
Walgreens
Denver, CO
Walgreens
Director Market AP
Walgreens
Southfield, MI
Walgreens
Director Market AP
Walgreens
Roseville, MN
Walgreens
Regional LP Mgr
Dollar General
Multiple locations nationwide
Dollar General
LP Manager
Bowlmor AMF
Chicago, IL
Bowlmor AMF
LP Manager
Bowlmor AMF
Denver, CO
Bowlmor AMF
Regional LP Manager
PetSupermarket
Tampa, FL
Downing & Downing
Regional LP Manager
Tilly's
Orlando, FL
Tilly's
AP Specialist
Wegmans
Syracuse, NY
Wegmans
AP Specialist
Wegmans
Woodbridge, VA
Wegmans
AP Specialist
Wegmans
Woodbridge, NJ
Wegmans
AP Specialist
Wegmans
Hunt Valley, MD
Wegmans
Sales Representative
NuTech National
Maitland, FL
NuTech National
National Account Executive
Checkview
Northeast Region
Checkview
National Account Executive
Checkview
United States
Checkview
Corporate Investigator
Confidential
San Francisco Bay, CA
Confidential
National Account Manager
Vector Security, Inc
TBD
Vector Security, Inc

Limited Time Only - Post Your Multi-Unit LP jobs for FREE - Learn More Here


Daily Job Alerts


Appearing One Day Only
View our Internet Jobs Archives here
LP Supervisor
Kohl's
South Plainfield, NJ
Kohl's
LP Investigation Sr Specialist
JC Penney
Dallas, TX
JC Penney
LP Supervisor
JC Penney
Lincoln, NE
JC Penney
Regional LP Mgr - New Orleans
Rue 21
Warrendale, PA
Rue 21
Regional LP Mgr - Atlanta
Rue 21
Warrendale, PA
Rue 21
Regional LP Mgr - Minneapolis
Rue 21
Warrendale, PA
Rue 21
LP Manager Hrly
Kmart
New Castle, PA
Sears Holdings Corp
LP Manager Hrly
Sears
Greenville, SC
Sears Holdings Corp
LP Manager Hrly
Kmart
Virginia Beach, VA
Sears Holdings Corp
LP Manager Hrly
Sears
Ocala, FL
Sears Holdings Corp
AP Team Leader
Target
The Villages, FL
Target
AP Manager in Training
Walmart
Bellevue, WA
Wal-Mart
AP Manager in Training
Walmart
Kingsville, TX
Wal-Mart
AP Manager in Training
Walmart
Alice, TX
Wal-Mart
AP Manager in Training
Walmart
Boerne, TX
Wal-Mart
AP Manager in Training
Walmart
Spartanburg, SC
Wal-Mart
AP Manager in Training
Walmart
Plantation, FL
Wal-Mart
AP Manager in Training
Walmart
Brookhaven, MS
Wal-Mart


Home of the Industry's Original
On the Move

Brent Onan was promoted to Vice President of Sales for Universal Surveillance Systems (USS).
Scott Martyka, CFI, CRT was named Corporate Loss Prevention Manager for ALDI, Inc.
Ted Dulles was named Regional Director, Chicago for USS.
Brent Bell was named Regional Director, Pittsburgh for USS.
Jessica Cardenas was named Regional Director, Houston for USS.
Scott Ihrig was named National Account Manager, Seattle for USS.
Shane Ecklund was named National Account Manager, Nashville for USS.
John Dow was named National Account Manager, St. Paul, MN for USS.
Candi Gray was named National Account Manager, Pittsburgh for USS.
Peter Parcellin was named Business Development Manager, Boston for USS.
Ken Rayca was named National Account Manager, New Jersey for USS.
Guillermo Gei was named National Account Manager, Louisville, KY for USS.
Brian Baker was named National Account Manager, Orlando for USS.
Jack Thomas was named National Account Manager, Kansas City for USS.
Post Your New Job or Promotion!
See all the Industry Movement


Your Career
Sponsor this section of the Daily
12 Significant Ways that Great Leaders Are Different From the Rest of Us If you're looking to be a great leader, you must start with considering what qualities make you different from the rest? If you want to be great, here are some qualities you want to make sure you emulate. Take blame, share credit

5 Habits You Can Learn from Young Leaders Today's working world has seen an influx of young leaders, who have the same qualities of great leaders in the past. Young leaders, while they don't have many years of experience, are still able to motivate all types of generations. Here are some habits that you can take away from them. Seek wisdom

6 Things Wise Leaders Do to Engage Their Employees Considering how many employees don't feel engaged at their workplaces, it indicates that leaders are having a harder time finding ways to stimulate engagement. Here are some tips that employees want from their leaders to help stay engaged. Let them be themselves

Develop These 5 Skills to Become a Tremendous Leader The future of leadership is about connecting people together. If you've never been in a leadership position before, it takes a lot of getting familiar outside of your comfort zone and having the courage and motivation to do so. Here are some traits that make a wise leader. Offer support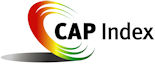 Tip of the Day
Sponsored by Vector Security
Going beyond your job description and taking responsibility for things outside your scope broadens your "runway" and quite frankly we hear that term all the time when it comes to defining an executive's future. It's not the job that's defining you, it's your own perceptions of what you can do that determines how far you go. Opening your mind and embracing what you don't know will allow you to change your own perceptions and thus lengthen your runway. And in today's environment where we've all been stretched, you've got to be focused on the value you're adding to the company you're working for. If you can focus there and be able to specifically list the value you're adding, odds are, regardless of what happens to the company you're working for, you'll do great!

Just a Thought,
Gus







Upcoming Events
---
Recruiting?
Get your job e-mailed to everyone... everyday
Post on our Featured Jobs Board!
Reach your target audience in 2015 every day!
Request our 2015 Media Kit
update account / change e-mail
unsubscribe FEEDBACK
www.downing-downing.com

Advertise With The D&D Daily




36615 Vine Street, Suite 103
Willoughby, OH 44094
440.942.0671
copyright 2009-2019
all rights reserved globally