The D&D Daily Mobile Edition
February 9,

2015



The LP Industry's #1 News Source - Informing, Educating and Instilling a sense of community


News Brief
Sponsored by WG Security Products, Inc.

Joe Schrauder was promoted to East Business Unit Sr. Director of Asset Protection for Wal-Mart U.S. Joe started his career at Walmart in the stores and has advanced through the ranks over the past 15 years. He has held several positions in Operations and Asset Protection including Store Manager, Market Manager, Regional Asset
Protection Manager and most recently held the role as Divisional Director of Asset Protection where he was responsible for the stores in Alabama, Florida, Louisiana, Mississippi and Puerto Rico.

In his new role he will be responsible for the Asset Protection and Safety Department of Walmart's East Business Unit representing 2000 stores in four divisions spanning from Maine to Puerto Rico. His responsibilities will include controlling shrink, investigations, reducing accident claims and people development for 6000 Asset Protection Associates. Congratulations Joe!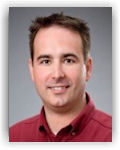 Ryan Bauss, CFI was promoted to Director of Asset Protection for Harris Teeter. Ryan was previously the Corporate Asset Protection Operations Manager for the retailer before receiving this promotion. He has been with Harris Teeter since 2006 and has been a Loss Prevention Manager and Loss Prevention Specialist on their team. Ryan also worked as a Loss Prevention Supervisor for Kohl's Department Stores. Congratulations Ryan!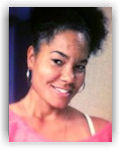 Tamara Locke was named Loss Prevention Investigations Manager for T-Mobile. Tamara was previously a Divisional Loss Prevention Manager for Heartland Automotive Services before taking on this new role. She has also worked for such retailers as Ross Stores as a Loss Prevention District Manager, Albertson's as a Loss Prevention District Manager and at Nordstrom in their loss prevention department. Congratulations Tamara!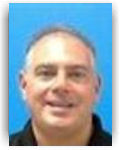 'Looking Back, Looking Forward' - Paul Jones, Senior Director of Global Asset Protection for eBay Speaks with Stores magazine about LP issues for 2015 Our nation's retailers are still having a difficult time combating organized retail crime. While we've made progress and improvements, we've seen the organized criminals move ... from taking physical goods and stealing them to now taking goods and returning them. As we get into a more digital world, we're seeing "triangle fraud," where someone gets a stolen credit card's credentials, takes it online and buys the product from one company, [then] ships it to a person who is either part of the scheme or unwitting. Great loss prevention teams are analyzing [and] drilling down into the data, getting a baseline on what it should look like and when transactions come in out of the norm, do an early intervention. Editor's Note: The article is an absolute must read and deals with a host of issues. From chip-and-pin, data breaches, how eBay is working with the retailers, refund fraud, and emerging threats. Both Stores magazine and Paul Jones did a great job of sharing information and educating the reader. Be sure you take the time to read it at nrf.com

Business Insider Writer Claims Target's 'Walk of Shame" is 'widespread practice' - Target's Response, "There is No Such Policy" Target employees contacted by the writer claim the retailer has a practice of parading workers through stores in handcuffs to discourage theft and other infractions. The practice is informally referred to as the "walk of shame" among employees and managers, according to more than a half-dozen workers contacted by Business Insider. The company is being sued by a California woman whose son, 22-year-old Graham Gentles, committed suicide after allegedly being subjected to the "walk of shame." With four other similar incidents listed in the article the writer tries to assert that "It's an unwritten policy and the practice is well known."

Several other employees contacted Business Insider with similar stories and Patrick McNicholas, the lawyer representing Gentles' mother, claims he has more than 40 contacts who have either witnessed or been subjected to a walk of shame. Those contacts include former and current employees and former and current managers, as well as risk management people from Target," McNicholas told Business Insider.

"The allegations in the lawsuit of a Target policy or practice are simply not true," a spokesman said when asked about the lawsuit involving former worker Graham Gentles. "There is no such policy."

The company did not elaborate on the guidance it gives managers in situations where employees are suspected of theft or other infractions that could involve law enforcement.

But we spoke to a former Target manager who offered more details on what happens when an employee is suspected of wrongdoing.

Joseph Sivick worked at Target as an executive team leader from 2002 to 2014. Here's what he told us:

If a team member is being accused of stealing or a crime they are usually called in to the Human Resources or Assets Protection office where they are interviewed by a member of the store leadership team along with the Asset Protection leader.

If in the opinion of the store team based on the interview in conjunction with the evidence complied throughout the investigation the team member is thought to have committed the crime (such as theft) that they are being accused of, the local law enforcement are notified.

Law enforcement then takes over at that point and they make the decision whether the team member is arrested, handcuffed, and removed from the building based upon the crime.

The team member is typically removed through an entrance off of the office areas, to minimize exposure of the incident and maintain confidentiality. However if no entrance is available then the team member is escorted through the front of the store and removed from Target property. This is typically the procedure but it may not have been what happened in this instance.

A current manager also told Business Insider that Target does not encourage managers to walk employees through stores in handcuffs.

When there is proof, and only [if there is] proof, of a team member stealing ... we have local police arrest a team member in a discreet location away from guests and co workers," he said. "If what happened [to Graham Gentles] is true then it sounds to me like the store didn't follow protocol."

Nashville defense attorney David Raybin said it's not unheard of for retailers to use public shaming to deter employee infractions.

There is a philosophy among some retail establishments that if they shame people or threaten to shame people that will act as a deterrent to employee theft," he said. "It's simply a dreadful policy and there are innumerable reasons why."

By shaming employees, companies "open themselves up to enormous liability," he said. "Employers would be well served to have a policy in place specifically prohibiting this." businessinsider.com

1,784 Radio Shack stores closing by March 31st

West Coast Ports suspend operations to unload containers off ships over weekend - 37 ships are waiting on west coast

West Coast Port Congestion Could Cost Retailers $36.9 Billion in the Next 24 Months

NRF Press Release - Retailers to the ILWU and PMA: Stop Holding the Supply Chain Community Hostage

Chicago Ridge Mall Begins ID Checks For Teens On Friday, Saturday Evenings From now on, mall officials say, security will check ID's for teens beginning at 5 p.m. on Fridays and Saturdays through closing hours. They can only enter the mall during those periods if they are accompanied by adult guardians. The policy is to foster a "family friendly" environment, she said. cbslocal.com

Austin, TX., Dumpster Diver Hobby Makes Yahoo Top News Sunday - as reported in the Daily ... Watch Out This May Go Viral - What's in Your Garbage? Malone has taken the familiar saying to new heights by earning thousands of dollars sifting through dumpsters near major retail giants like Walmart. In an extensive profile piece in Wired, Malone reveals how he spends much of his free time rummaging through retailer dumpsters around Austin, Texas, and regularly coming up with pristine products he then resells for a hefty profit. And it's all entirely legal. At least if you follow the rules, which basically comes down to not dumpster diving in areas clearly marked as private property or otherwise restricted areas. Malone, 37, already has a full-time career and six-figure salary as an IT security specialist but estimates that if he pursued a full-time professional dumpster diving career he'd make $600,000 per year. Those numbers are based on an average profit of $2,500 from each of his nightly diving forays across Austin. His biggest finds tend to be electronics items that a customer opened, returned and the store then threw out. Malone started out building custom-made electronics out of parts he found behind stores like Office Max, Best Buy and Home Depot, but when he held a yard sale to clear out his rapidly expanding collection, people flocked to smaller items like printer cartridges. At the end of the day, he had pocketed more than $3,000, he told Wired. "And that was when I realized, 'This has the potential to be something.'" Editor's Note: Does the coverage go viral and create more divers and what's the potential consequences? Drug store chains have been fined millions for throwing out patient info in the dumpsters and home improvement retailers fined for tossing hazardous waste. Sounds like the dumpsters need to be marked 'private property' and put in designated restricted areas. yahoo.com
Quarterly Same Store Sales Results
Canada's Danier Leather Q2 down 13% with sales down 10%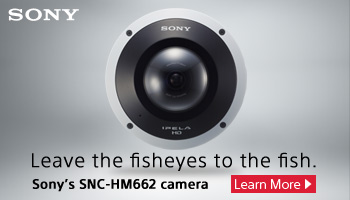 All the news - One place - One Source - One Time
The D&D Daily respects your time
& doesn't filter retail's reality
Report Your News!
(content subject to approval)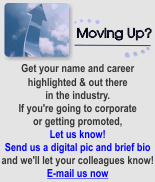 Vendor Spotlight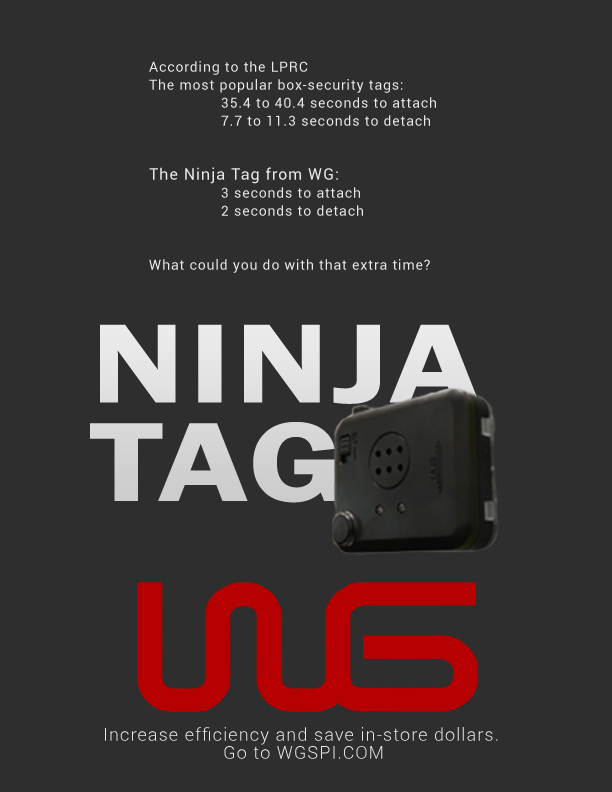 Loss Prevention News Network

Universal Surveillance Systems (USS) is known for its innovative products, superior customer service and dedication to giving back through its charitable activities. An industry leader in electronic article surveillance, USS has embraced new technologies like GPS, card access and RFID with the same passion and integrity they've given their legacy EAS tags over the years. In this LPNN interview, Craig Cunningham, VP Business Development, and Ken Rayca, National Accounts Manager, discuss the evolution of security technology and the innovations USS provides retailers to prevent today's sophisticated thieves.

---
In this LPNN Quick Take, Joe and Amber are joined by MultiSight's Jackie Andersen, Director, Retail Strategic Accounts. Hear from Jackie about MultiSight's retail-focused video line, its parent company Schneider Electric and what excites her about the current landscape of omni-channeling retail.
Solution Providers, have a video or commercial you want to publish? Contact us.



e-commerce

Sponsored by The Zellman Group
Consumers Claim To Shop More Online, But Do They? It might seem weird to think of the benefits of online shopping as more of a theory than a practice, especially when the advantages of having near-bottomless inventory and quick price comparisons are so clear, but according to new survey data from the IBM Institute for Business Value, published by eMarketer on Feb. 5, online shopping remains more loved as theory than as practice. According to the survey data, 50 percent of respondents do prefer shopping online, citing such advantages as the flexibility of online price comparisons, quick purchase delivery, and to adults under 40, the fastest growing demographic in e-commerce acceptance, "cost and convenience." However, only 29 percent said they made their last purchase online, a significant disparity in the numbers. Retail e-commerce sales have been growing over the last few years, from $264.3 billion in 2013 to $349.1 billion expected this year, a leap from 5.8 percent to 7.1 percent of all retail sales. By 2018, e-commerce will equal $493.9 billion in sales - roughly 8.9 percent of all retail sales. pymnts.com

UK's #1 loyalty card 'Nectar' adds secondary authentication - extra security due to eBay scheme Under the Nectar and eBay scheme, members can collects points on eBay purchases and can convert their points into vouchers to spend on the auction site. Nectar has now added extra security measures after some members saw thousands of points go missing from their accounts, which fraudsters had exchanged for eBay vouchers. Customers are now required to enter a secondary authentication when linking their accounts. 'We would like to reassure our customers that we have a number of processes and procedures in place to constantly monitor for fraudulent activity and the security of our customers.' betanews.com

E-commerce is changing the fashion industry - it's time to catch up

Amazon hires Vogue.com Editor for Amazon Fashion's 35M customers - Watch Out Fashion Retailers

"Fraud is not a person - it is a dynamic grouping of statistics that deviate from the norm."
Stuart B. Levine, CFI, CFCI
CEO, The Zellman Group & Zelligent

ORC News
Sponsored by Security Resources
Four arrested at Vacaville Outlets; Group used disturbance to distract employees Police arrested four people from Sacramento Saturday night after the group apparently created a disturbance and then stole numerous items. The incident began just before 8 p.m. when an employee of the Bath and Body Works called police regarding a group of people creating a disturbance. The employee told police that the suspects in the store were part of a group that had stolen item from other Bath and Body stores in Sacramento, Solano and Contra Costa counties. Vacaville police arrived and stopped the suspects outside of the store. Police said they were found with stolen merchandise from the store, items reported stolen from a victim's purse that had been stolen from a Target store in Sacramento, rock cocaine, cocaine, hydrocone and a firearm magazine containing nine 9mm rounds. thereporter.com

Thieves steal nearly $200K worth of sunglasses from St. Augustine store A local business is suffering after thieves broke in and made off with nearly $200,000 worth of products. Employees at Rainbow Shades on State Road 312 in St. Augustine discovered the burglary Friday morning. Just minutes after the intruders drilled a hole through the roof, a security camera captured one thief dropping into the back room of Rainbow Shades. He was then seen looking around with a flashlight, then minutes later a second man made his way down a ladder, and then the camera shut off. About 12 hours later, employees arrived in shock About 1,000 pairs of sunglasses were stolen. news4jax.com
ORC male gets 36 months sentence for stealing 4 TV's from Wal-Mart, Juneau, Wis. - Wife gets probation

Webberville, Mi., male ORC thief in court for stealing over $10,000 worth of merchandise from Wal-Mart stores - had pawn slips
Do you have an ORC case to share?
Share your ORC news and help the industry grow

Retail Crime News

Sponsored by NuTech National
Home Depot $2M Bomb Plot Extortion - former employee - man sentenced to 30 years - HD spent $1.5M as a result A former Home Depot employee was sentenced to more than 30 years in federal prison for threatening to set off pipe bombs in some of the chain's suburban New York stores in an attempt to extort money from the retailer. Daniel Sheehan, 52, of Deer Park, New York was convicted in 2013 of threatening to explode the bombs on the day after Thanksgiving Day the previous year, according to his trial attorney Leonard Lato. Prosecutors said Sheehan tried to extort $2 million from The Home Depot by planting a pipe bomb in its Huntington, New York store and threatening to plant three more in other stores, forcing them to close, if the money was not paid. Prosecutors said Home Depot estimated spending about $1.5 million for security guards, bomb-sniffing dogs and other protection measures. reuters.com

Retail store owner shots fleeing armed shoplifter in back in Albuquerque Saturday Witnesses say the store owner shot a fleeing thief. It happened at the Hydro Lyfe store at 8 p.m. Police say an armed man was trying to run off with a plant grow light from the store when the store owner chased him. Police are questioning the owner. They say they'll be talking to the victim too but he is in critical condition. krqe.com

Three people shot, two critically, in Macy's store at Monroeville Mall Saturday night in Monroeville, Pa.- Mall Put on Lockdown - Suspect in custody Sunday an arrest was made of 17 year of Tarod Thornhill in the shooting case from Monroeville Mall Saturday night. Gunfire erupted at a Pittsburgh-area shopping center on Saturday evening, wounding three people, two critically, in a shooting that targeted one of the victims, police said. The mall and a hospital's emergency room were placed on lockdown as police searched for the suspect. The shootings occurred inside the Macy's at the Monroeville Mall at about 7:30 p.m., sending shoppers running. Police went store to store to evacuate the mall, which closed for the night. Chief Douglas Cole said two men and a woman were shot, including a man who was targeted and was struck at least once. The other two victims were bystanders caught in the line of fire, he said. heraldstandard.com wtae.com

1 suspect in ShoppingTown Macy's in DeWitt, GA robbery arrested; 1 still on the loose DeWitt Police have arrested one suspect linked to a robbery at the Macy's location in ShoppingTown Mall, while the second is still on the loose. Police charged Jeffrey Bradshaw with first-degree robbery, fourth-degree grand larceny, second-degree menacing, and fourth-degree criminal possession of a weapon. They say Bradshaw and Ashaudia McDonald were with a group of people when they stole more than $2,000 worth of Ralph Lauren Polo Jackets in less than one minute. When they were leaving the store, Bradshaw allegedly pulled out a knife and lunged at store personnel. The group then left the store with all of the merchandise. Police are still looking for McDonald. localsyr.com
'Sovereign citizen' fatally shot after opening fire on deputies in Publix parking lot in Orlando The man who was fatally shot by deputies after opening fire on them Sunday was a "sovereign citizen," Sheriff Jerry Demings said. Demings revealed that detail during a news conference after the shooting outside of a Publix in the Conway Crossing shopping plaza. The Florida Department of Law Enforcement is handling the shooting investigation. The 46-year-old attacker, whose name has not yet been revealed, "has fancied himself a sovereign citizen ... whatever that means to him," Demings said. orlandosentinel.com

Retailer's Alert: Armed robbers hit 7 convenience stores in 2 hours in Orlando Reports from Orlando police and the Orange County Sheriff's Office show robberies to seven stores started at around 5:30 a.m. and ended about two hours later. Duo is still on the run. wftv.com
Detroit, MI Investigators Say They've Cracked Brazen ATM Theft Ring; Suspects allegedly smashed through front doors in stolen vehicles Targets in the 17 robberies included nine Secretary of State offices. Police think they've arrested the brazen thieves who alleged 17 ATM heists spanned eight metro Detroit communities and targeted nine Secretary of State offices. The arrests of four men by a task force investigating the robberies were announced Friday by Detroit police the Bureau of Alcohol, Tobacco, Firearms and Explosives, Dearborn police, state police and the Michigan Department of Corrections. In each of them, the suspects crashed stolen vehicles into the front doors of buildings, grabbed the ATMs and fled. patch.com

Not Guilty Plea entered for Wisconsin woman accused of taking $334,000 from truck stop A 53-year-old Beaver Dam woman had a not guilty plea entered on her behalf Thursday for multiple felony charges after allegedly taking more than $334,000 over a period of five years from a Columbus-area truck stop where she worked as an accountant. Lori Stricker is charged with five felony counts of theft of more than $10,000 from a business, felony fraudulent writing by a corporation officer and misdemeanor business theft. According to the criminal complaint, investigators with the Columbus Police Department say Stricker took a total of $334,298.01 from the Columbus West Travel Center, at 2200 W. James St., between Jan. 1, 2009, and March 1, 2014. Stricker was hired in September 2007. A forensic audit was conducted of the business's records that showed $24,860 missing in 2009; $61,106 missing in 2010; $111,307.05 missing in 2011; $123.929.67 missing in 2012; $12,795.29 missing in 2013; and $300 missing in 2014. wiscnews.com

Unscanned $10,000 of merchandise prompts Walmart worker's arrest in Mansfield, LA A Walmart clerk is free on bond following her arrest this week for allegedly allowing between $5,000 and $10,000 of merchandise to leave the store without being scanned at her register. Shavionte Kelly, 21, of Mansfield, was booked for theft of goods, Mansfield police received the complaint of an internal theft on Jan. 29 from Walmart. Investigators learned Kelly had not been ringing up products for certain customers. She gave a statement admitting to the crime, police said, and placed an estimated value on the amount of merchandise involved. shreveporttimes.com
Jackson County, Ga., Sheriff's arrest $20,000 fraudster for using fraudulent credit cards - found card lab in suspects home - "large scale" case

Walmart assistant manager steals $3,800 in cash from cash room in Rincon, GA

Home Depot employee reports recent string of brass thefts to Myrtle Beach police after shoplifting incident

Tuscaloosa, AL Police investigating a shooting outside Belk store in University Mall

Waldwick police grab Brooklyn trio at Walgreens in Bergen County with 125 phony credit cards

Investigation continues for man who flashed gun after stealing perfume from Sephora in NYC

Coach store burglary investigation in Lake Arrowhead, CA begins with 2 suspects flashing a fake badge for a government rate on hotel room

McComb, MS gas stations hit with Armed Robbery spree

Olathe, KS Bass Pro parking lot plagued with smash and grab thieves

5 teens arrested in Kerrville, TX for 3 Armed Robberies; including aggravated robbery of a Tuesday Morning store

Thief shoots self in hand during CVS robbery in Houston, TX

UK: Staff threatened at gun point in Halifax Jewelry store robbery; second time in recent weeks

Man steals $12K ring from Zale's in Philadelphia Mills mall

Los Angeles Co. Deputies Arrest Suspects in Brazen Rolling Hills Jewelry Store Burglary

4 charged in attempted robbery of Mann's Jewelers Rochester, NY

Chicago man charged $17,000 Shaw's Jewelers heist in the Regency Mall, Racine, WI


Robberies and Burglaries
● AT&T - Mount Laurel, NJ - Armed Robbery
● CashMax - Kettering, OH - Armed Robbery
● CVS - Simpsonville, SC - Armed Robbery
● CVS - San Antonio, TX - Burglary
● CVS - Houston, TX - Armed Robbery / Shooting
● Dollar General - Huntington, WV - Armed Robbery
● Dollar Store - Buffalo, NY - Armed Robbery/ Kidnapping
● Dunkin Donuts - Putnam, CT - Armed Robbery
● Dunkin Donuts - Olney, IL - Armed Robbery
● Family Dollar - Amarillo, TX - Armed Robbery
● Petland - Wichita, KS - Robbery
● Price Choppers - Putnam, CT - Armed Robbery
● Quick Trip - Harrisburg, NC - Armed Robbery
● Rent-a-Center - Waterville, OH - Armed Robbery
● Shell - Paris, TX - Burglary
● Shell - York, PA - Armed Robbery
● Stop & Run - Monroe, MI - Armed Robbery
● Tuesday Morning - Kerrville, TX - Armed Robbery
● Urban Gear - Dublin, GA - Shooting
● Victoria's Secret - Myrtle Beach, SC - Burglary
● Walgreens - Deptford, NJ - Armed Robbery
● 7-Eleven - Vienna, VA - Armed Robbery



Featured Job Listings
Sponsored by NuTech National
Feature Your Job Here For 30 Days -
70% Aren't On the Boards
Director of LP
PacSun
Anaheim, CA
PacSun
Director Global AP
KFC & PH
Plano, TX
YUM! Brands
Sr. Director, Field LP
Ross Stores
Dublin, CA
Ross Stores
VP Supply Chain, LP & Safety
Ross Stores
Ft. Mill, SC
Ross Stores
VP of Sales
Checkview
Chanhassen, MN
Checkview
Director LP
Sephora
San Francisco, CA
Sephora
Corporate Mgr LP
Five Below
Philadelphia, PA
LinkedIn
Director LP East
Old Navy
New York, NY
Gap Inc
Director of Divisional LP
Dollar General
Goodlettsville, TN
Dollar General
Director, LP Regional
Ross Stores
Hoffman Estates, IL
Ross Stores
Director Market LP
Walgreens
Phoenix, AZ
Walgreens
Director Market AP
Walgreens
Glastonbury, CT
Walgreens
Director Market AP
Walgreens
Guaynabo, PR
Walgreens
Director Market AP
Walgreens
Denver, CO
Walgreens
Director Market AP
Walgreens
Southfield, MI
Walgreens
Director Market AP
Walgreens
Roseville, MN
Walgreens
Regional LP Mgr
Dollar General
Multiple locations nationwide
Dollar General
LP Manager
Bowlmor AMF
Chicago, IL
Bowlmor AMF
LP Manager
Bowlmor AMF
Denver, CO
Bowlmor AMF
Regional LP Manager
PetSupermarket
Tampa, FL
Downing & Downing
Regional LP Manager
Tilly's
Orlando, FL
Tilly's
Store AP Officer
Wegmans
Buffalo, NY
Wegmans
AP Specialist
Wegmans
Syracuse, NY
Wegmans
AP Specialist
Wegmans
Woodbridge, VA
Wegmans
AP Specialist
Wegmans
Woodbridge, NJ
Wegmans
AP Specialist
Wegmans
Hunt Valley, MD
Wegmans
Sales Representative
NuTech National
Maitland, FL
NuTech National
National Account Executive
Checkview
Northeast Region
Checkview
National Account Executive
Checkview
United States
Checkview
Corporate Investigator
Confidential
San Francisco Bay, CA
Confidential
National Account Manager
Vector Security, Inc
TBD
Vector Security, Inc

Limited Time Only - Post Your Multi-Unit LP jobs for FREE - Learn More Here


Daily Job Alerts


Appearing One Day Only
View our Internet Jobs Archives here
AP Manager
BJ's Wholesale Club
Plymouth, MA
BJ's Wholesale Club
LP Specialist
Kroger
Madison, MS
Kroger
Sr Reg LP Mgr
Office Depot
Dallas, TX
Office Depot
AP Manager in Training
Walmart
Manteca, CA
Wal-Mart
AP Manager in Training
Walmart
Concord, NC
Wal-Mart
AP Manager in Training
Walmart
Spartanburg, SC
Wal-Mart
AP Manager in Training
Walmart
Reynoldsburg, OH
Wal-Mart
AP Manager in Training
Walmart
Mesa, AZ
Wal-Mart
AP Manager in Training
Walmart
Albuquerque, NM
Wal-Mart
AP Manager in Training
Walmart
Chespeake, VA
Wal-Mart
AP Manager in Training
Walmart
Vancouver, WA
Wal-Mart
AP Manager in Training
Walmart
Portland, OR
Wal-Mart
AP Manager in Training
Walmart
Las Vegas, NV
Wal-Mart
AP Manager in Training
Walmart
Carson City, NV
Wal-Mart
AP Manager in Training
Walmart
Elko, NV
Wal-Mart
AP Manager
Sam's Club
South Jordan, UT
Wal-Mart
LP Manager Hrly
Sears
Hemet, CA
Sears Holdings Corp
LP Manager Hrly
Sears
Bossier City, LA
Sears Holdings Corp
LP Manager
Kmart
Los Angeles, CA
Sears Holdings Corp
LP Manager Hrly
Kmart
Hooksett, NH
Sears Holdings Corp
LP Manager Hrly
Sears
Lafayette, IN
Sears Holdings Corp
LP Manager Hrly
Kmart
Jacksonville, NC
Sears Holdings Corp
LP Manager
Sears
San Juan, PR
Sears Holdings Corp
ETL Assets Protection
Target
Massachusetts
Target
AP Team Leader
Target
Phoenix, AZ
Target
AP Team Leader
Target
Indianapolis, IN
Target
AP Team Leader
Target
Billings, MT
Target
LP Manager
Macy's
Denton, TX
Macy's
LP Manager
Macy's
Milford, CT
Macy's
LP Manager
Macy's
Lanesborough, MA
Macy's


Home of the Industry's Original
On the Move

Joe Schrauder was promoted to East Business Unit Sr. Director of Asset Protection for Wal-Mart U.S.
Ryan Bauss, CFI was promoted to Director of Asset Protection for Harris Teeter.
Tamara Locke was named Loss Prevention Investigations Manager for T-Mobile.
Juan Linares was named Loss Prevention Manager for Costco.
Danielle Falk was promoted to District Loss Prevention Manager for Kohl's.
Post Your New Job or Promotion!
See all the Industry Movement


Your Career
Sponsor this section of the Daily
5 Ways to Improve Your Attitude in 2015
At the beginning of every year we are hopeful to have more success and happiness in our lives. While outside events do play some role in our having success, the real success comes from having a great attitude. Here are some tips to be a happier and more fulfilled person this year. Take ownership
7 Key Differences Between Being Mentally Strong and Acting Tough While acting tough can boost someone's initial success, mental strength is what will help you continuously become better, and grow your organization and team. Here are some differences between just acting tough and being mentally strong. Failure's not an option


Last week's most popular articles--


How Science Can Teach You to Stay Calm
We all experience some degree of stress in both our professional and personal lives. Whether you're trying to keep the stress at bay now, or be prepared for the next challenging situation you'll face, here are some strategies to keep your cool. Chew out the stress
12 Significant Ways that Great Leaders Are Different From the Rest of Us If you're looking to be a great leader, you must start with considering what qualities make you different from the rest? If you want to be great, here are some qualities you want to make sure you emulate. Take blame, share credit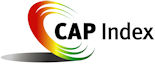 Tip of the Day
Sponsored by Vector Security
A survey showed that executives with "mentor's" were more satisfied, got promoted more quickly, and even made more money than those who didn't have them. With this finding, it's obvious everyone should have one. It's a serious obligation and a serious relationship. Make sure your mentor is one that you want to emulate and one that will take it seriously. Finding a good mentor will be a difficult task and should not be taken lightly. Check them out on the web first because you can find out everything about everyone in about three minutes now on the web.

Just a Thought,
Gus







Upcoming Events
---

Recruiting?
Get your job e-mailed to everyone... everyday
Post on our Featured Jobs Board!
Reach your target audience in 2015 every day!
Request our 2015 Media Kit
update account / change e-mail
unsubscribe FEEDBACK
www.downing-downing.com

Advertise With The D&D Daily




36615 Vine Street, Suite 103
Willoughby, OH 44094
440.942.0671
copyright 2009-2019
all rights reserved globally