The D&D Daily Mobile Edition
February 10,

2015



The LP Industry's #1 News Source - Informing, Educating and Instilling a sense of community


News Brief
Sponsored by WG Security Products, Inc.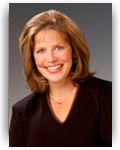 Retailers Are Leading The Fight Toward Greater Security | Commentary In light of all of the retail data breaches, growing cyber-crime, and upcoming roll-out of the new CHIP payment card security (minus the PIN), and Congress's current hearings on a national data breach notification law, Sandy Kennedy, President of the Retail Industry Leaders Association (RILA) recently published an extensive article in DC's Congressional publication 'Roll Call'. The article presented an excellent case to Congress on a number of the issues and stated that "U.S. retailers have been working to bring our industry and partners in government closer together to facilitate just the sort of integration the President is pursuing" in combating online enemies. Pointing out that RILA "set up the Retail Cyber Intelligence Sharing Center (R-CISC) last year. Working with more than 50 major American retailers, along with security experts and federal law enforcement agencies, we organized the first retail Information Sharing Analysis Center (ISAC). The R-CISC is the cybersecurity resource for the industry, providing a conduit for information and best practices available for merchants large and small." Kennedy went on to talk about the need to incorporate the PIN number in the upcoming new payment card security roll-out this October and

presented excellent supporting commentary. Stay informed and read the article that your Congress read at rollcall.com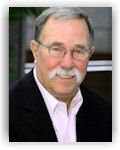 Report: Strategic data analytics can reduce shrinkage - Bill Titus, managing director PwC Loss Prevention strategy and analytics Strategic data analytics helps loss prevention pros use early warning indicators to stop problems before they start. According to a new report by PricewaterhouseCoopers, these early warning indicators can be different for each company, and difficult to identity and use because few companies have all the data in one place. But once the data is gathered and analyzed, companies can get out in front of problems and address them early, at lower cost, or with higher effectiveness. Bill Titus, managing director of PwC's loss prevention strategy and analytics, said to CSO that traditionally companies measure risk later on in the cycle, using indicators such as inventory levels, shoplifting rates, and accidents. But there are other metrics that companies could be using as well, that could serve as early warning signs. Indicators could be unfilled management positions, associate turnover, price change volumes, cash variances, and inventory integrity. Reacting earlier doesn't just reduce losses, he said, but also reduces the resources required to manage that loss because a company can use more appropriate, strategic, and cost-effective interventions. csoonline.com

Canon in Talks to Buy Axis Communications for $2.8B U.S. Axis Communications' board of directors have unanimously recommended that its shareholders accept an offer from Canon Inc to buy the company for If the deal does go through it will be Canon's second major acquisition in the security space in less than 12 months after agreeing to buy Milestone Systems shortly before IFSEC International 2014. Long a stellar name in the consumer camera world the Japanese giant has struggled to break into the surveillance market. The acquisition of Axis - the world's eighth biggest security company according to the 2013 asmag Top 50 (and star of this IFSEC Innovators video) - will propel the company into the global big league alongside the likes of Samsung Techwin, Tyco Security Products and Hikvision. Buying the Swedish surveillance pioneers, which launched the world's first-ever network camera in 1996, would give it a serious foothold in a global surveillance market expected to be worth 27.6bn pounds by 2020. ifsceglobal.com

Retail's Winter Death March - Claimed Thousands Of Stores - Wet Seal, Delia's, DEB Shops, C. Wonder, Gap's Piperlime, Kate Spade Saturday, Jones New York, and Caché In the clothing and accessories business alone, eight big-name bankruptcies and closures have hit the retail industry the last two months, shutting more than 1,000 stores. The closed doors are symptoms of a bigger problem: America simply has too many stores. The current round of shuttered doors and bankruptcies is just the start. "It was a matter of time after the recession. Everybody said: 'We need to reduce the space.'" We have way too much retail space ... we are way above any country in the world." We have 20 square feet for every person in the United States while the second biggest market, the UK has just 3 square feet per person. Editor's Note: Our current count is at 5162 stores closing so far and the question is how far does it go this year. And on a different front the financial community is talking about the spike in mergers and acquisitions that the current financial climate and the online pressures are causing. The fact is that this could be the busiest year for closures, mergers, and acquisitions probably in retail history. buzzfeed.com

Monroeville Mall's new security policy, after Saturday's deadly shooting - to ban youth on weekend nights at most stores Monroeville Mall has finalized details of its so-called Youth Escort Policy, which will go into effect Feb. 27 and bars people under the age of 18 from shopping there after 6 p.m. Fridays and Saturdays unless accompanied by an adult who is at least 21 years old. The policy follows the shootings Saturday night of three people inside the mall's Macy's store. At 5 p.m. on Feb. 27, the mall's public address system will ask young visitors to either join an adult who is 21 or older, or finish their shopping and leave by 6 p.m. Pamphlets explaining the policy will be distributed in the mall. The PA reminders and literature will continue through the first few weeks of implementation. Security personnel will be posted at common doors and throughout the mall to check identification of anyone who appears to be under 18. In addition, security will be stationed in the theater wing to ensure that minors "don't trickle out into the mall," according to Ms. Keating. Security won't be posted at doors leading into mall hallways from Macy's and the other stores with outside entrances, however. post-gazette.com

Baltimore Businesses Allowing Police To Access Private Security Systems Beefing up security. Baltimore businesses are allowing police to access their private security systems. Pat Warren has more on how this system works. All you have to do is sign up. It's completely voluntary. Ten years ago, this part of west Baltimore lived up to its reputation. "Back then, the drug activity was open air market," said business owner James Hamlin. The neighborhood made famous by HBO's gritty crime drama The Wire became synonymous with gang activity and violence-an image that bakery owner James Hamlin says has been hard to shake, even as the area has improved. Which is why Hamlin says he signed up for a new program that allows the police to use footage from his shop's private security cameras, hoping better surveillance will deter crime and help revitalize his street. "The idea was to make folks understand that we can bring business back to Pennsylvania Avenue, and it can be safe," said Hamlin. Baltimore already has almost 700 security cameras across the city. cbslocal.com

58% of New York's entire cigarette market is smuggled cigarettes - leads the nation in smuggling New report shows "large differentials in cigarette taxes across states create incentives for black market sales. At $4.35 a pack, N.Y. has the highest cigarette tax in the nation, and in New York City there is an additional tax of $1.50 per pack. Rounding out the top 5 states in smuggled cigarettes are Arizona (49.3 percent), Washington (46.4 percent), New Mexico (46.1 percent) and Rhode Island (32.0 percent). The states with the highest outbound smuggling rates were New Hampshire (28.6 percent), Idaho (24.2 percent), Virginia (22.6 percent), Delaware (22.6 percent), and Wyoming (21.0 percent). syracuse.com

The Down Side of Supermarket Self-checkout - Hershey says "Billions" lost in sales Chris Witham, a senior executive with The Hershey Co. and the company's senior manager of Front End Experience, said billions of sales dollars in grocery stores have been lost since self-checkout was introduced in 1992. Hershey is sounding alarms about this loss. Its Knowledge Works unit has studied self-checkout's negative impact on impulse sales. Company executives presented their findings at the Food Marketing Institute (FMI) show last June, and now at NRF Big Show. Of course, self-checkout provides many advantages, and nobody is suggesting that retailers eliminate it. First, it's a customer convenience. There's cashier labor savings. progressivegrocer.com

White House to create new 'rapid source' cyber agency - Cyber Threat Intelligence Integration Center

Can Sears make a comeback? One Fund manager thinks so

Home Depot plans 80,000 spring hires, deploys 'line-busters' - in-store mobile tech.

CarMax Hiring for More Than 2,500 Positions

Medical records selling for $251 while credit card info selling for 33 cents on black-market auctions - The reason for medical data breaches The black-market is flooded with credit cards and banks quickly cancel the numbers and in contrast nytimes.com
Target Canada employees in tears as "unruly mob" demands better deals Nasty exchanges with the "unruly mob" that pushed in last Thursday to seek savings left coworkers in tears or suffering anxiety attacks. "Target can't even figure out how to do a liquidation well." Some customers who fill a cart with items and then learn that they won't save much "just dump the cart wherever they are in the store, make a few lewd, hurtful comments as toward their disgust, and walk out," one employee wrote in a letter to the Citizen. St. Laurent colleagues aren't the only Target staff getting a rough time. An anonymous employee pleaded on a reddit.com forum for customers to show respect. And Cox says Target staff he knows in his hometown of Windsor, Ont., report similar poor treatment. Robin Ritchie's message to the employees? Customers at going-out-of-business sales have a different attitude. "When we go to a Target store, when a liquidation is on, it's not because we need something," he says. "It's because we expect a deal, we expect potentially to have to fight for that deal, and it's a very different mindset that we go into the store with." ottawacitizen.com
10 Rationalizations Every Interviewer Should Know The International Association of Interviewers (IAI) just released 10 new rationalizations that every interviewer should know. Members of IAI have access to more than 90 rationalizations via the "Rationalization Matrix" on its website. With the help of IAI's Rationalization Committee, IAI has created 10 new rationalizations focused on common themes every interviewer should know. They include: ● Addicted to Stealing ● Stroke ego, they are good people ● Salary ● Competition ● Guilt ● Blame Loss Prevention ● Death in Family ● Expectations ● Anger ● Complacency. Download your free rationalization for your tool box here. certifiedinterviewer.com

Quarterly Same Store Sales Results
CVS Q4 pharmacy services up 21.7%, front end sales down 7.2%, with net revenue up 13%
Gap Q4 - Old Navy Global up 11%, Banana Republic Global up 1%, Gap Global down 6%, - net sales up 3%
Urban Outfitters Q4 up 6% with net sales up 8%
PetSmart Q4 up 2.6% with sales results being released Wed.
Aeropostale Q4 down 9% with net sales down 11%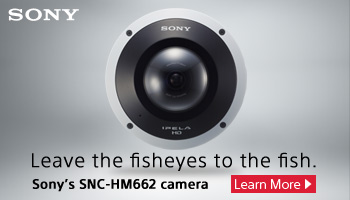 All the news - One place - One Source - One Time
The D&D Daily respects your time
& doesn't filter retail's reality
Report Your News!
(content subject to approval)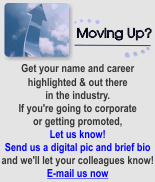 Vendor Spotlight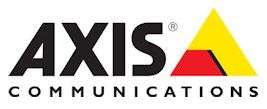 Axis announces first temperature alarm cameras for detecting potential electrical and mechanical safety hazards of critical equipment
Outdoor-ready, bullet-style AXIS Q29 Series indicates the temperature of objects and is designed for remote monitoring of critical equipment, such as bulk storage sites, electrical sub stations or coal piles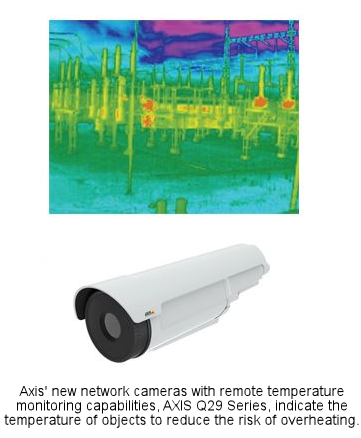 Axis Communications, the global leader in network video surveillance, today announced a new series of network cameras with remote temperature monitoring capabilities, AXIS Q29 Temperature Alarm Camera Series. With two available lens alternatives and a resolution of 336x256, the cameras allow remote monitoring of critical temperatures at both short and long distances.

"Early detection is invaluable for those tasked with ensuring the safety and operation of critical equipment in electrical substations, manufacturing facilities, drilling rigs, power transmission and more. By identifying thermal gradients, variations and energy signatures, temperature monitoring is useful in a variety of applications and can help increase energy efficiency and prevent system downtime or potentially hazardous situations," said Fredrik Nilsson, general manager, Axis Communications, Inc. "Axis launched the world's first thermal network camera in 2010, and temperature alarm cameras are the next step as we continue to listen to customer requests and provide solutions that meet their safety and security needs."

With AXIS Q2901-E and AXIS Q2901-E PT Mount, it is possible to set up multiple alarm zones, which send an alarm when the temperature reaches above or below a pre-configured threshold. To make it easy for the operator, the cameras provide visual aids, such as isothermal palettes and spot temperature capabilities. With thermal imaging, problem areas can be identified before the issue becomes visible to the eye or machinery stops working. The new cameras can also provide data for thermal pattern analysis, which is essential for technicians to diagnose varying operating thermal signatures.

Read more here.

eBay News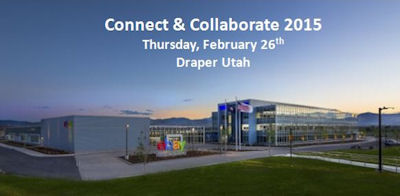 Time is running out, so don't miss out! Please join us for Connect & Collaborate 2015 on Thursday February 26, 2015. eBay's asset protection team hosts some of the nation's leaders in combatting organized retail crime at the eBay facility in Draper, Utah. The one day event provides retailers, law enforcement, and eBay an opportunity to "Connect and Collaborate" on challenges and solutions related to organized retail crime.

Retailer and law enforcement presentations focus on strategies, tactics and partnerships proven effective combatting organized retail crime.

Seats are limited, so RSVP as soon as possible to proact@ebay.com

Hotel Room blocks are available and we can send that information when you RSVP.
eBay Direct - Click Here
(notify - info - questions)



Loss Prevention News Network

Universal Surveillance Systems (USS) is known for its innovative products, superior customer service and dedication to giving back through its charitable activities. An industry leader in electronic article surveillance, USS has embraced new technologies like GPS, card access and RFID with the same passion and integrity they've given their legacy EAS tags over the years. In this LPNN interview, Craig Cunningham, VP Business Development, and Ken Rayca, National Accounts Manager, discuss the evolution of security technology and the innovations USS provides retailers to prevent today's sophisticated thieves.

---
In this LPNN Quick Take, Joe and Amber are joined by MultiSight's Jackie Andersen, Director, Retail Strategic Accounts. Hear from Jackie about MultiSight's retail-focused video line, its parent company Schneider Electric and what excites her about the current landscape of omni-channeling retail.
Solution Providers, have a video or commercial you want to publish? Contact us.



2015's Let's Get LP Social
Last week we kicked off our new Group Vendor Selfies (GVS) program with a team picture from the LP solution provider community. And today we have another! Vendors, be on the lookout for details and a full description of the GVS program coming soon to the Daily.

Meanwhile... we still want your Group LP Selfies - So keep them coming retail LP teams!

Submit a group selfie of you and your LP team and you could get a plaque. Please submit a high resolution photo (300 dpi) and logo at 5" wide for your printed plaque, and if you have a tagline or slogan either from your team or from the company, please send it to us as well for inclusion on the plaques and here on the Daily. Click here for more details.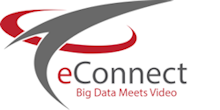 eConnect Inc
Big Data Meets Video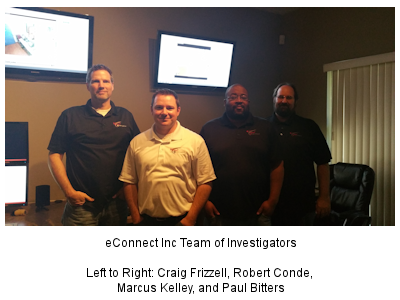 * eConnect is a cutting-edge technology company that improves businesses' profits through data and video intelligence analytics. The company uses digital video surveillance to view financial transactions and uses behavioral analysis from point-of-sale (POS), casino systems, people counting and other data sources to help business operators directly improve profitability. eConnect offers measurable ROI within months of system deployment. The software tools are world-renowned for their ability to discover previously unknown problems, thereby reducing financial losses and improving operational efficiency. For more information visit www.econnectglobal.com
View all the selfies here!

Sponsored by:



e-commerce

Sponsored by The Zellman Group
5 Ways Mobile Commerce Will Extend The Longevity Of Brick-and-Mortar Stores
The buzz about the threat of mobile/e-commerce to physical stores has at times echoed "All About Eve," with "thumb shopping" playing the role of the ingénue poised to outshine those brick-and-mortar has-beens. But mobile shopping will actually have the opposite effect, according to Matt Moog, CEO of PowerReviews, which bills itself as a "Consumer Engagement Engine" that helps companies connect shoppers at the moment of purchase to drive sales. Moog shared with Forbes five ways he sees mobile extending the longevity of brick-and-mortar stores.
1. Consumers Know Best
2. Personalization
3. Wealth of Information
4. Ultra-Educated Consumers
5. Modifying Tradition forbes.com
Biometrics prioritised as firms look to prevent mobile fraud A new survey of 250 US firms has found that an average company loses $92.3 million a year to mobile fraud, with the majority now planning to implement biometrics as a security measure in response to the issue. In terms of authentication, 47 percent of respondents said they were planning to require biometrics in the future, followed by phone-based authentication at 38 percent and soft tokens at 32 percent in the study. Key findings from the research included:

● Average revenue loss due to mobile fraud is $92.3M per year (among 250 organizations with average revenue of $2.54 billion), found the study.
● Rising fraud trend: The growth of mobile interactions is expected to increase the percentage of mobile incidents significantly, with 19 percent of companies already indicating that 25-49 percent of their fraud incidents are due to mobile. These rates are expected to grow, and in some cases at least double over the next 2-3 years as mobile revenue contributions increase, unless significant remedial actions are implemented quickly.
● Addressing the problem: In the next 2-3 years, next generation authentication technologies like biometrics, soft tokens and other two factor authentication will largely replace the user name and password as the primary method of authentication. planetbiometrics.com

ORC News
Sponsored by Security Resources
Organized Retail Crime numbers 'publicly reported' rising 148% in two years - as reported in the Daily Only having started reporting ORC in the Daily in 2012, our first year truly didn't reflect the extent of the problem. However as we got better at refining our search criteria and along with help from our industry partners, the last two years reflect a more accurate picture of what's being reported publicly. As you'll see the 148% increase in dollars reported between 2013 and 2014 is in our eyes subject to three variables; first is the impact from new ORC laws around the country and how that translates into the media actually reporting on it, secondly the increased effort retailers have invested in the problem, and lastly the growth of the ORC associations around the country and how that translates into everyone just getting better at identifying and prosecuting them and getting the various law enforcement agencies and judicial system involved.

While the number certainly doesn't reflect the $30B number most used in talking about the problem, one has to remember these numbers only reflect what's been 'publicly' reported and as everyone knows the retail industry isn't one that likes it's security issues and problems reported publicly. So at the end of the day can we multiply this by 10, or 20, or 30? That's up to you to make the call. The Daily's only here to report it. But leave it to say that we have proof it's growing and it's well over a $10B problem.

Of special note is that the next year's numbers will be what truly shows the level of the problem. And we'd like to thank those of you who have kept us informed over the year.

Tomorrow's Report - Average Case Value
| | | | | |
| --- | --- | --- | --- | --- |
| Year | Number of Cases | Dollars Reported for Year | Case % | $$$ % |
| 2012 | 515 | $146,082,301 | | |
| 2013 | 893 | $501,839,481 | 73% up | 243% up |
| 2014 | 1,199 | $1,254,053,508 | 34% up | 148.9% up |
Feds: Raleigh man used stolen credit cards buying cigarettes - selling on black market Raleigh man was sentenced to 42 months in prison for his role in a scheme that used stolen credit card account information to purchase and resell thousands of cigarettes. Prosecutors say scheme participants encoded stolen credit card data onto cards with magnetic strips, creating what appeared to be legitimate gift cards. Managers, including Raleigh's Ibrahim Barrie, who was charged with aggravated identity theft and conspiracy to commit access device fraud, distributed the cards to "runners," who traveled to various gas stations, convenience stores and other stores across North Carolina to purchase cartons of cigarettes, according to prosecutors. Barrie and other unnamed schemers took trips to New York to sell the cigarettes on the black market for cash, according to court documents. Barrie lived in Raleigh, but is a citizen of Sierra Leone. bizjournals.com

Tampa man gets nearly 6 years for running credit card fraud ring & Wiring money to Ukraine & Russia Hernandez-Cabrales and Ricardo Romero-Mesa used stolen credit and debit card accounts to generate counterfeit credit cards, which they would use to buy hundreds of Visa gift cards, according to a release from the U.S. Attorney's Office. They would use the gift cards to buy items at home improvement stores and then return those items for cash. Hernandez-Cabrales and Romero-Mesa bought the stolen account numbers, many of which came from Navy Federal Credit Union and Armed Forces Bank, from a website in Eastern Europe. The men also installed skimmers at gas pumps to steal account numbers, the U.S. Attorney's Office said. Investigators found 200 gift cards, credit cards and hotel room keys, which were re-encoded with credit and debit card account numbers. Agents also found computers, receipts for returns, high-end purses and clothing, and receipts for wire transfers to Ukraine. The men wired more than $23,545 to Ukraine and Russia for at least 800 stolen account numbers, investigators said. When Hernandez-Cabrales was arrested in August, authorities found credit cards, a gas pump key and a credit card re-encoder in his home. tbo.com

Traverse City, MI Police investigating $15,000 Car Parts Purchased with Stolen Credit Card Someone overseas bought thousands of dollars of car parts from a Northern Michigan dealership. But the credit card that person used was stolen. Police say a woman from Uganda was buying car parts from Bill Marsh in Traverse City, using a stolen credit card from California. A Traverse City man -- who the woman met online -- would then pick up the parts and put them in a storage unit on Cass Road. The purchases totaled about $15,000. Items stolen included tires, headlamps and tail lamp assemblies. Bill Marsh employees say the woman used three different credit cards over a three week period. She bought everything over the phone. 9and10news.com
San Antonio man arrested in connection with 2 Jewelry store thefts San Antonio Police said they arrested a suspect who they say stole jewelry from two different stores. According to the suspect's arrest warrant, Fernando Jimenez, 28, confessed to thefts because he wanted to satisfy a heroin addiction. Jimenez allegedly stole jewelry from Kay Jewelers and James Avery on different occasions. Investigators said Jimenez was caught on surveillance video at one of the stores and an employee recognized him when he went into the store a week after another theft. Police found records where Jimenez pawned two rings from the thefts. kens5.com

Man charged with stealing vacuum cleaners from Target store in Ulster, NY A Stanfordville man has been charged with stealing vacuum cleaners from the Target store in Hudson Valley Mall on more than one occasion in the past several days, state police said Monday. Bruce M. Williamson, 23, was arrested by State Police. On Thursday, troopers investigated the reported theft of two Dyson vacuums from Target and found Williams had entered the store and removed the electronic security devices from the units, valued at a total of $1,049.48, and left the store without paying for them. Further investigation revealed Williamson returned to the same store on Saturday, removed a security tag from a third vacuum, valued at $499.99, and stole it, too. dailyfreeman.com


Fort Wayne, IN Police needs help in finding person of interest in Lowe's thefts A Lowe's loss prevention officer said on three separate occasions a male white, around age 40, had taken items from the Illinois and Lima roads stores. On Dec. 13, the man is alleged to have gone into the Lowe's on Illinois and taken a DeWalt combo tool kit valued at $299. He also is alleged to have gone into Lowe's on Lima twice. The first time was on Dec. 17, and the second was on Dec. 22. The man took another DeWalt combo kit and a Husqvarna chainsaw worth $399.00 from there. news-sentinel.com

JC Penney in Murfreesboro, TN nab a shoplifter with 14 bottles of cologne Suspect Lionel L. Allen reportedly stole 14-bottles of men's cologne at the JC Penney Store in the Stones River Mall. Allen allegedly concealed the cologne in his jacket and then attempted to leave the store. An employee in the store told police that Allen is a suspect in two earlier cologne thefts as well. Additional charges could be filed. At this time, Allen has only been charged with theft over $1,000 and theft over $500 times two. wgnsradio.com
Do you have an ORC case to share?
Share your ORC news and help the industry grow

Retail Crime News

Sponsored by NuTech National
Man pulls gun and attempts to shoot deputies at Athens Walmart A wanted man on parole for murder drew a pistol on McMinn County deputies as they attempted to arrest him at the Athens Walmart on Saturday, and the sheriff says the officers' actions likely saved lives in the crowded store. "These officers were faced with a deadly force encounter from an armed and dangerous suspect who tried to shoot them. They had every right to shoot Mr. Womac, and would have been justified in doing so," Guy said. "But they relied on their overall training, and by not utilizing their own firearms these officers put themselves in danger for the sake of the safety of the other people in a crowded Walmart. I'm very proud of the job they did. This could have been a very bad situation." wrcbtv.com
Police Investigating Credit Card Thefts After 125 Stolen Cards Found At Walgreens NorthJersey.com reports that police are investigating credit card thefts and fraud after seizing more than 125 stolen cards from three people at a local Walgreens store over the weekend. According to authorities the cards came from all over the U.S. "It's definitely part of something larger," a police official tells NorthJersey.com. consumerist.com

'Red Shoe Robber' guilty on 95 counts for robbery spree in Cleveland, OH Johnnie Harris, 22, was found guilty on 95 counts by a jury for a robbery spree that spanned from October 2013 through March 2014. Officials said Harris along with three other suspects targeted 19 businesses such as convenience stores, bars, gas stations, and pharmacies for late-night robberies in Cleveland, Lakewood, Euclid and Eastlake. Harris carried a gun and fired shots in at least seven of the robberies. Feb. 18th sentencing. newsnet5.com

Armed suspects rob Union Square Jewelry store: second incident in a week In San Francisco's second jewelry store robbery in the past week, three male suspects robbed a Union Square jewelry store at gunpoint Friday morning, police said. The robbery was reported around 11:45 a.m. Friday in the 500 block of Sutter Street near Powell Street, about a block from Union Square, according to police. Three male suspects, armed with at least one handgun, entered the jewelry store, and ordered the employees to get on the ground. Police are reviewing video surveillance footage and are continuing to investigate the robbery. Officers are also investigating an armed robbery of a Tiffany & Co. jewelry store on Wednesday. sfbay.ca

Homicide suspect arrested stealing cargo trailer - $18k worth of Pepperidge Farm cookies from distributor in North Austin

Two victims in Monroeville Mall shooting remain in critical condition

Sears employee allegedly shipped hundreds of dollars worth of merchandise to house

Crook steals drills from Ace Hardware store in Cypress, TX

Clarksville, TN man sentenced in fake Boost Mobile Armed Robbery; 2 employees involved

Akron, OH Police seeking gunman involved in 5 store robberies

Accused $20M Gallery Furniture Arsonist to return to Texas state mental hospital

Thief Smashes Glass, Steals Kittens at Columbia Heights, MD Petco


Robberies and Burglaries
● Boost Mobile - Omaha, NE - Armed Robbery
● Community Thrift Center -Orlando, FL - Robbery
● Cricket - Philadelphia, PA - Armed Robbery
● CVS - Greenwich Village, NYC - Armed Robbery
● CVS - Dartmouth, NH - Armed Robbery
● CVS - Bloomington, IN - Armed Robbery
● Dollar General - Detroit, MI - Armed Robbery
● Dollar General - Beaufort, SC - Armed Robbery
● EZ Payday - Ashland, WI - Armed Robbery
● Family Dollar- Milwaukee, WI - Armed Robbery
● Little Caesar's - Sunrise, FL - Armed Robbery / Shooting
● Rite Aid - Chapmanville, WV - Armed Robbery
● Rite Aid - Augusta, ME - Robbery
● Sprint - Houston, TX - Burglary
● Stop & Go - Toledo, OH - Armed Robbery
● Turkey Hill - Lebanon, PA - Armed Robbery
● Walgreens - Akron, OH - Armed Robbery
● Walgreens - Tampa Bay, FL - Armed Robbery
● 7-Eleven - Newark, DE - Armed Robbery



Featured Job Listings
Sponsored by NuTech National
Feature Your Job Here For 30 Days -
70% Aren't On the Boards
Director of LP
PacSun
Anaheim, CA
PacSun
Director Global AP
KFC & PH
Plano, TX
YUM! Brands
Sr. Director, Field LP
Ross Stores
Dublin, CA
Ross Stores
VP Supply Chain, LP & Safety
Ross Stores
Ft. Mill, SC
Ross Stores
VP of Sales
Checkview
Chanhassen, MN
Checkview
Director LP
Sephora
San Francisco, CA
Sephora
Corporate Mgr LP
Five Below
Philadelphia, PA
LinkedIn
Director LP East
Old Navy
New York, NY
Gap Inc
Director of Divisional LP
Dollar General
Goodlettsville, TN
Dollar General
Director, LP Regional
Ross Stores
Hoffman Estates, IL
Ross Stores
Director Market LP
Walgreens
Phoenix, AZ
Walgreens
Director Market AP
Walgreens
Glastonbury, CT
Walgreens
Director Market AP
Walgreens
Guaynabo, PR
Walgreens
Director Market AP
Walgreens
Denver, CO
Walgreens
Director Market AP
Walgreens
Southfield, MI
Walgreens
Director Market AP
Walgreens
Roseville, MN
Walgreens
Regional LP Mgr
Dollar General
Multiple locations nationwide
Dollar General
LP Manager
Bowlmor AMF
Chicago, IL
Bowlmor AMF
LP Manager
Bowlmor AMF
Denver, CO
Bowlmor AMF
Regional LP Manager
PetSupermarket
Tampa, FL
Downing & Downing
Regional LP Manager
Tilly's
Orlando, FL
Tilly's
Store AP Officer
Wegmans
Buffalo, NY
Wegmans
NEW TODAY AP Officer
Wegmans
Rochester, NY
Wegmans
AP Specialist
Wegmans
Syracuse, NY
Wegmans
AP Specialist
Wegmans
Woodbridge, VA
Wegmans
AP Specialist
Wegmans
Woodbridge, NJ
Wegmans
AP Specialist
Wegmans
Hunt Valley, MD
Wegmans
Sales Representative
NuTech National
Maitland, FL
NuTech National
National Account Executive
Checkview
Northeast Region
Checkview
National Account Executive
Checkview
United States
Checkview
Corporate Investigator
Confidential
San Francisco Bay, CA
Confidential
National Account Manager
Vector Security, Inc
TBD
Vector Security, Inc

Limited Time Only - Post Your Multi-Unit LP jobs for FREE - Learn More Here


Daily Job Alerts


Appearing One Day Only
View our Internet Jobs Archives here
Dual Store LP Manager
Bloomingdale's
Sherman Oaks, CA
Bloomingdale's
LP Supply Chain Sr Mgr
JC Penney
Dallas, TX
JC Penney
LP Supervisor
JC Penney
Columbia, SC
JC Penney
Dept Mgr LP & Safety
Lowe's
Latham, NY
Lowe's
Dept Mgr LP & Safety
Lowe's
Cleveland, TN
Lowe's
Dept Mgr LP & Safety
Lowe's
Lexington, NC
Lowe's
LP Shrinkage Specialist
Nordstrom
Los Angeles, CA
Nordstrom
AP Manager
Sam's Club
Moore, OK
Wal-Mart
AP Manager in Training
Walmart
Merkel, TX
Wal-Mart
AP Manager in Training
Walmart
Edgewood, TX
Wal-Mart
AP Manager in Training
Walmart
Whitewright, TX
Wal-Mart
AP Manager in Training
Walmart
North Versailles, PA
Wal-Mart
AP Manager in Training
Walmart
Palmer, TX
Wal-Mart
AP Manager in Training
Walmart
Saint Clair, PA
Wal-Mart
AP Manager in Training
Walmart
San Diego, CA
Wal-Mart
AP Manager
Sam's Club
Albany, GA
Wal-Mart
AP Manager
Sam's Club
Snellville, GA
Wal-Mart
LP Manager
Sears
Merrillville, IN
Sears Holdings Corp
LP Manager Hrly
Sears
Hagerstown, MD
Sears Holdings Corp
LP Manager Hrly
Sears
Winchester, VA
Sears Holdings Corp
LP Manager Hrly
Kmart
Columbus, MS
Sears Holdings Corp
LP Manager Hrly
Sears
Frederick, MD
Sears Holdings Corp
LP Manager Hrly
Sears
Fajardo, PR
Sears Holdings Corp
AP Team Leader
Target
Valdosta, GA
Target
AP Team Leader
Target
Lement, IL
Target
AP Team Leader
Target
Loveland, CO
Target
AP Team Leader
Target
Depew, NY
Target
ETL Assets Protection
Target
Oswego, IL
Target
LP Manager
Macy's
Columbus, OH
Macy's
District Mgr Investigations
Macy's
Hicksville, NY
Macy's
LP Manager
Macy's
Decatur, GA
Macy's
Asst LP Supervisor
Macy's
Palo Alto, CA
Macy's
LP Supervisor
Dick's Sporting Goods
East Point, GA
Dick's Sporting Goods


Home of the Industry's Original
On the Move

Karen Perkins was promoted to Regional Loss Prevention Manager for RadioShack.
Caroline Tiffany -De Bellis was named District Asset Protection Manager for Albertson's/Vons/Pavilions.
Tim Visty was named Senior Loss Prevention Investigator for American Food and Vending.
Post Your New Job or Promotion!
See all the Industry Movement


Your Career
Sponsor this section of the Daily
Humility: The Secret to Confident Leadership Once your company is operating smoothly, it's a leader's job to focus more on "self-less" to keep efficiency and effectiveness in tact. Practicing humility can enhance a leaders effectiveness. Here are some ways you can lead selflessly. New ideas

8 Deadly Ways to Kill Employee Motivation
There are many events and circumstances that make us feel appreciated and fulfilled, but with that goes many times that our motivation gets drained. Make sure you're workplace is free of these motivation killers. Wasted time

10 Books that Inspire Today's Leaders
Looking for new inspiration or advice on how to lead your team members? There's ton's of resources on the internet, but here are some titles that today's leaders and business executives are reading to help inspire them to achieve greatness or how to maximize your productivity. Geronimo

A Better Way to Measure Employee Success Performance measurement programs have to be modernized in order to be effective. When designing one, place the emphasis on the big picture, this way the desired outcomes are in line with your company's vision. Here are some tips. Real time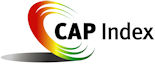 Tip of the Day
Sponsored by Vector Security
While some may believe LP may be wearing too many hats, take a look at your counterpart in operations and ask them the same question – are they? Retail has changed and everyone in it has expanded their responsibilities. But expanding one's responsibilities is in actuality a good thing, because it forces growth and gets people out of their comfort zones and sometimes it's the only way people will grow. The path of least resistance always leads to the least amount of effort and in these times there are no paths of least resistance. So next time someone asks are we wearing too many hats, the answer should be Yes and thank God we have one to wear!

Just a Thought,
Gus







Upcoming Events
---

Recruiting?
Get your job e-mailed to everyone... everyday
Post on our Featured Jobs Board!
Reach your target audience in 2015 every day!
Request our 2015 Media Kit
update account / change e-mail
unsubscribe FEEDBACK
www.downing-downing.com

Advertise With The D&D Daily




36615 Vine Street, Suite 103
Willoughby, OH 44094
440.942.0671
copyright 2009-2019
all rights reserved globally