The D&D Daily Mobile Edition
February 11,

2015



The LP Industry's #1 News Source - Informing, Educating and Instilling a sense of community


News Brief
Sponsored by WG Security Products, Inc.
Rite Aid Corp. VP pleads guilty in $29M kickback scheme Ex-VP Timothy P. Foster, 65, of Portland, Ore., pleaded guilty to making false statements to authorities and Jay Findling, 54, of Manalapan, N.J., pleaded guilty to conspiracy to commit wire fraud during separate hearings before U.S. Middle District Judge John E. Jones III. The judge accepted plea agreements both men hashed out when they were charged in December. The conspiracy spanned nine years, starting in 2001 and lasting until Foster resigned from Rite Aid in February 2010. Foster, who worked for Rite Aid in Oregon, was tasked with liquidating the firm's surplus inventory across the U.S. Investigators from the Harrisburg office of the FBI said Foster and Findling conned Rite Aid into believing the inventory was liquidated through Foster's firm, when in fact the two sold the merchandise to third parties for higher prices than they reported to Rite Aid. Findling then gave Foster a $5.7 million kickback from the $29.1 million in illegal profits they netted from the scam, authorities said. That figure is higher than was estimated when the two were initially charged. The money was stored in paint cans in a garage Foster owned in Phoenix, Ariz., Smith said. The counts to which Foster and Findling pleaded carry penalties of up to 5 years in prison and a $250,000 fine, U.S. Attorney Peter J. Smith said. Both men are required by their plea agreements to pay restitution to Rite Aid. Findling's deal requires him to forfeit $11.6 million as well, Smith said. pennlive.com

Wegman's Tops 16th annual Harris Poll Reputation Quotient study of 100 companies Wegmans Food Markets, Costco, Publix and CVS are among the highest ranked companies in terms of corporate reputation, according to a new poll. "The American public strongly believes reputation matters and acts on that belief. This year's results show that more than half of the public actively seeks out information about companies they hear about or do business with, and 36% say they've decided against doing business with a company because of something they learned about its conduct. JC Penney showed the strongest improvement in the past year as its turnaround strategy gains traction. Editor's Note: Making it all that much more important that your LP practices align with the company's culture. And also of special note is that Wegman's has a number of LP positions posted on the Daily's Featured Jobs section. Refer a friend or colleague because it's always great to join a company that tops such a list. retailingtoday.com

RFID 'now promising retailers a better ROI' - Case study of UK retailer Marks & Spencer High street mainstay Marks & Spencer (M&S) is expected to use more than 400 million RFID tags in 2015 and is a good example of a retailer using the technology to improve efficiency in its business. RFID is now able to offer retailers a better return on investment (ROI) than in previous years, said Peacock, thanks to new developments in integrating supply chain data with stock management and customer service. RFID has struggled to achieve widespread adoption largely because of cost. However, it is now promising a better return on investment (ROI) thanks to applications that integrate supply chain data with stock management and customer service. essentialretail.com

Target Agrees to Pay $3.9 Million in False-Advertising Suit in Northern California
Northern California prosecutors that alleged the retailer charged higher prices than advertised. The lawsuit also alleges the Minneapolis-based company misrepresented the weights of products and failed to ensure that price scanners at checkout stands were accurate. Target, the second-largest discount retailer in the U.S., also agreed to increase the number and frequency of price-accuracy audits at California stores, train its employees to make sure prices are accurate and hire an outside auditor to make sure weights are accurate in Target-branded products. Target spokesman Evan Lapiska said some of the problems stemmed from promotional signs not being removed immediately after a promotion ended and the company has taken steps to fix that and other problems. abcnews.go.com

Drop in smartphone thefts after kill-switch introduction The number of thefts and robberies of smartphones, particularly iPhones, is on the fall in New York, London and San Francisco. In San Francisco, overall robberies and thefts dropped 22 percent from 2013 to 2014, but those involving smartphones were down 27 percent. Thefts and robberies of iPhones fell 40 percent. In New York, smartphone theft dropped 16 percent overall with iPhone figures down 25 percent. And London saw smartphone thefts from persons drop 40 percent in a year. csoonline.com

Wal-Mart to invest $340-million in Canada
Wal-Mart Stores Inc said it would invest about $340-million this fiscal year to expand in Canada, lower than what it had budgeted for last year. Wal-Mart's move comes less than a month after rival Target Corp said it would exit Canada. Sears Holdings Corp last year lowered its stake in its Canadian operations to about 12 per cent, after failing to find a buyer for its holding in the business. Wal-Mart said on Wednesday it would spend about $230-million of the planned investment to complete 29 super centres, including the expansion of several stores to add full grocery departments. The company is also spending to expand its distribution network and its website, walmart.ca. Wal-Mart had planed to spend $500-million in Canada in the last fiscal year. The newly announced super centres, which are Wal-Mart stores with the addition of full-service supermarkets, will boost its super centre count in Canada to 309 by the year ending January 2016. theglobeandmail.com

'Amazon's Trickle Down' impacting the solution providers With the retailers fighting Amazon for every dollar from consumers and dropping prices to get them in the door, their margins are tight. Consequently, the trickle down is to squeeze the solution providers to such an extent that their margins are as tight as the retailers, if not more so, making the reverse auctions almost a blood bath. So it's not just the retailers that are feeling the pressure, your partners are as well. The issue then becomes when does that pressure actually impact the quality of deliverables. Something even the retailer has to watch out for. Especially when the big push right now and recent announcements about retailers increasing the spend on the customer experience. Just a thought.

Workers feeling the strain - How does this impact shrink? Same Factors Present in U.S. Employers are optimistic about the year ahead, but these sentiments are not shared by staff, for whom sinking morale, burnout and stress-related absences have spiked. This combination could mean employer efforts to hit aggressive business targets in 2015 could be seriously undermined if current staff are made to bear the burden, according to the fifth annual Hays Canada Salary Guide. Conducted this past November, the Hays survey found that 70 per cent of Canadian companies anticipate increasing business activity in the coming months. Nevertheless, only 38 per cent of employers intend to add headcount during the same period. One-third also admit that their own lack of professional development programs contribute to a shortage of talent. The inability to find qualified help puts pressure on existing teams - 31 per cent report spikes in employee stress leaves and 34 per cent say staff morale has declined. "Looking at the results this year, we have to ask ourselves whether employers are asking too much from their people in a quest to improve productivity and profitability," • Eighty-two per cent of employers say they made the wrong hire, likely due to desperation and a lack of time. retailcanada.ca

White House Cybersecurity Event to Draw Top Tech, Wall Street Execs - Live-streamed on White House website

Sycamore in Talks to Buy Apparel Retailer Chico's FAS - 1,547 stores

West Coast Ports Dispute Focus of Senate Hearing

Rite Aid to acquire leading independent pharmacy benefit manager Envision Pharmaceutical - $2 billion

Staples to eliminate 53 jobs from Oak Creek, WI Distribution Center

Quarterly Same Store Sales Results
Citi Trends Q4 up 13.9% with sales up 15.2%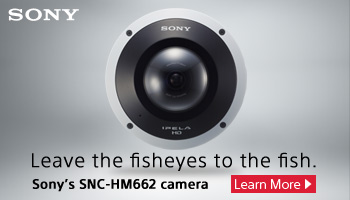 All the news - One place - One Source - One Time
The D&D Daily respects your time
& doesn't filter retail's reality
Report Your News!
(content subject to approval)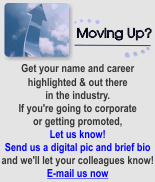 Vendor Spotlight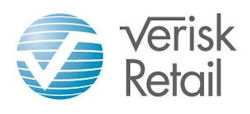 Solutions to Reduce Risk and Enhance Profits
Verisk Retail - a leading source of information about risk - provides systems and services to help retailers prevent loss, manage risk, and ensure compliance with laws and regulations.


Data Management and POS Analytics
Verisk offers data management and analytical services to help retailers manage and analyze their own data.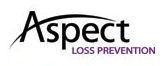 Exception-based reporting for retail loss prevention
Aspect Loss Prevention serves retailers with advanced analytical systems that can identify fraud, suspicious activity, employee compliance issues, and more. Aspect also offers web-based reporting, protection for credit card transactions, linking of transaction data with security camera footage, integration with case management systems, and more.



Data management and advanced analytics
The Asset Protection Information System (APIS) is a case and data management platform used by loss prevention and risk management divisions at many of the world's leading retailers.


Databases for Crime Prevention
Verisk offers two unique crime databases that collect, share, and analyze crime data to support law enforcement and reduce the economic effects of crime for retailers and their supply chains.



Combating organized retail crime
The Law Enforcement Retail Partnership Network (LERPnet) is a national database and secure information-sharing system for retail crime incidents. The system allows retailers to share and analyze retail crime data in a controlled and secure environment. LERPnet connects retailers with local, regional, and national law enforcement agencies.



The cargo theft prevention and recovery network
CargoNet is a national database and information-sharing system managed by crime analysts and subject matter experts. The system is designed to prevent cargo theft and improve recovery rates through secure and controlled information sharing among theft victims, their business partners, and law enforcement.

eBay News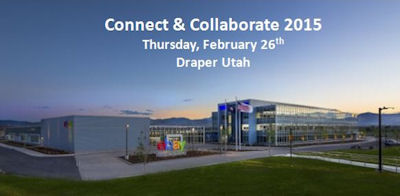 Time is running out, so don't miss out! Please join us for Connect & Collaborate 2015 on Thursday February 26, 2015. eBay's asset protection team hosts some of the nation's leaders in combatting organized retail crime at the eBay facility in Draper, Utah. The one day event provides retailers, law enforcement, and eBay an opportunity to "Connect and Collaborate" on challenges and solutions related to organized retail crime.

Retailer and law enforcement presentations focus on strategies, tactics and partnerships proven effective combatting organized retail crime.

Seats are limited, so RSVP as soon as possible to proact@ebay.com

Hotel Room blocks are available and we can send that information when you RSVP.
eBay Direct - Click Here
(notify - info - questions)



Loss Prevention News Network

Universal Surveillance Systems (USS) is known for its innovative products, superior customer service and dedication to giving back through its charitable activities. An industry leader in electronic article surveillance, USS has embraced new technologies like GPS, card access and RFID with the same passion and integrity they've given their legacy EAS tags over the years. In this LPNN interview, Craig Cunningham, VP Business Development, and Ken Rayca, National Accounts Manager, discuss the evolution of security technology and the innovations USS provides retailers to prevent today's sophisticated thieves.

---
In this LPNN Quick Take, Joe and Amber are joined by MultiSight's Jackie Andersen, Director, Retail Strategic Accounts. Hear from Jackie about MultiSight's retail-focused video line, its parent company Schneider Electric and what excites her about the current landscape of omni-channeling retail.
Solution Providers, have a video or commercial you want to publish? Contact us.



2015's Let's Get LP Social
We have rolled out our new Group Vendor Selfies (GVS) program with a team picture from the LP solution provider community. And today we have another! Vendors, be on the lookout for details and a full description of the GVS program coming soon to the Daily.

Meanwhile... we still want your Group LP Selfies - So keep them coming retail LP teams!

Submit a group selfie of you and your LP team and you could get a plaque. Please submit a high resolution photo (300 dpi) and logo at 5" wide for your printed plaque, and if you have a tagline or slogan either from your team or from the company, please send it to us as well for inclusion on the plaques and here on the Daily. Click here for more details.
---

2014 LP Team Group Selfie Review

Showcasing each team in order!

Your Team - Your Pride

Macy's Loss Prevention Leadership at Corporate and VP Level
"The Magic of Macy's LP"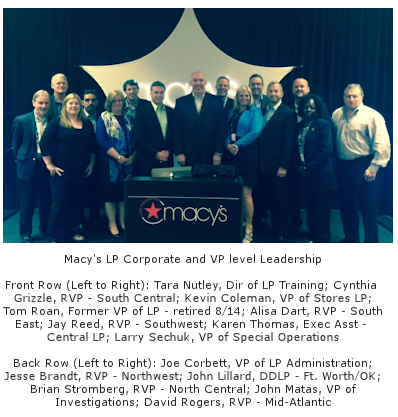 View all the selfies here!

e-commerce

Sponsored by The Zellman Group
"Fraud is not a person - it is a dynamic grouping of statistics that deviate from the norm."
Stuart B. Levine, CFI, CFCI
CEO, The Zellman Group & Zelligent

ORC News
Sponsored by Security Resources
ORC's average case value hits $1.6M in 2014
Once again we can't look at 2012 as this was the first year the Daily was reporting ORC cases. Obviously with better search criteria and more ORC laws on the books throughout the nation we saw a significant increase in 'publicly' reported cases over the last two years. Along with this increased media coverage came more accurate and detailed accountings. Thus we're starting to get a more clear picture of the extent of each case and suspect that'll even get better in 2015, as increased public awareness and law enforcement involvement will absolutely impact the reports even further. Leave it to say that even in a generic form such as these numbers represent the average case value of $1.6 million is a significant number and clearly shows the depth and impact of each case where dollars were assigned.

Tomorrow's report - Case's over $500,000
Year
Number of Cases with $ reported
Case %
Average $
Per Case
2012
317
$460,827
2013
508
60% up
$987,873
2014
757
49% up
$1,656,610
Montreal Chaverim Catch ORC male after Dramatic Chase Chaverim was finally able to catch a suspected serial shoplifter in a dramatic chase that came to a close as the suspect was stepping onto a train in the Rosemont Metro station. For several months, Jewish stores on Parc Avenue reported the shoplifting of expensive items to Chaverim. Video surveillance would show a man entering with an empty bag, heading into an area of the store where there are no cameras and exiting with a full bag. Chaverim helped the Jewish shopkeepers file several police reports, collected video footage and built a case on the suspect. On Wednesday morning, Chaverim received a call that a man fitting the suspect's description had just shoplifted a store on Parc Avenue. The shopkeeper had only realized that items had been stolen after the suspect left. Chaverim volunteer units were dispatched and arrived on Parc Avenue just as Chaverim received a report of another shoplifting that had just taken place on the same road. The volunteers located the suspect getting on a bus, getting off without the bag, and hailing a cab after he noticed he was being followed. They eventually caught him and retrieved the merchandise. chabadinfo.com

Abercrombie and Fitch employee in the Short Hills Mall, (NJ) made $17,000 worth of fake returns Police say Phillip D. Lee, 24, of Irvington, made 43 fraudulent returns at Abercrombie and Fitch between Dec. 22, 2014 and Jan. 13 of this year. The store's employee allegedly credited the store's accounts for $17,329.83 worth of merchandise that was never returned. Store security had Lee in custody at the store on Feb. 4, where he was arrested and charged with theft, police said. He was released pending a court appearance, officials said. It is unclear how long Lee was employed at the mall store. nj.com

West Melbourne Police seeks Target retail theft suspects According to WMPD Captain Rich Cordeau, the two are accused of switching the price tags on Sony Speaker systems, valued at $399.99 with that of an HDMI cable, which was valued at $39.99. The pair subsequently purchased the Sony speaker system at a substantially discounted price just after 3 p.m. on February 2. floridatoday.com
Six Go-Pro Cameras purchased with Counterfeit Credit Card in Franklin, TN Police have asked for help identifying three suspects who allegedly used a counterfeit credit card. Franklin Police said the three Hispanic suspects caught on surveillance video used the card January 19 at the Cool Springs Mountain High Outfitters store. The sale included six GoPro cameras and a flashlight headband and came to a total of $2,640. According to police, the store's computer system found the card was authentic and the sale was completed. Officials said they were contacted by store management February 4. The bank told those with the store the card was loaded with fraudulent data. jrn.com

NYPD Organized Theft Squad recovered 128 diamonds On 2/4/2015 members of the NYPD Organized Theft Squad did arrest 2 individuals for ID Theft and Forged Identifications. Also recovered were 128 assorted colored diamonds, assorted sized in 4 folded jewelers envelopes. It is believed the diamonds are stolen from a Jewelry Tradesman and were likely taken from their place of business, vehicle, person or residence. Arana is an organized residential burglar and is a discretionary predicate felon. At this time the Organized Theft Squad is trying to locate the owner of the diamonds.
More than $1,600 in merchandise stolen from Myrtle Beach Victoria's Secret store

Woman accused of stealing $1,094 in goods from J.C. Penney in Louisville, KY
Do you have an ORC case to share?
Share your ORC news and help the industry grow

Retail Crime News

Sponsored by NuTech National
2 injured in shooting near Walgreens in Wheeling, IL A man was shot Tuesday while in a car, a witness in Wheeling said. The man, in his late teens or 20s, came into a Walgreen store on Dundee Road at Schoenbeck Road around 7 p.m., said customer Galina Reytikh, 31, of Prospect Heights. The man was with another young man and a woman and was screaming, "Help me! I've been shot!" Reytikh said. He took off his coat and had a gunshot wound near the middle of his back, but it was not bleeding profusely, and the man was alert but panicked, she said. A car in the parking lot had an apparent bullet hole in the rear passenger window and was towed away, she said. dailyherald.com
Police investigate North Memphis, TN double shooting at a Grocery store Two men are recovering from gunshot wounds and surveillance video at a Memphis grocery store may help police find the men who pulled the trigger. The men, who are 21 and 22 years old, were shot in North Memphis in the Springdale community near Merton's Grocery Store just before midnight. Both victims were taken to Regional Medical Center. The 21-year-old was in critical condition and the 22-year-old was in non-critical at that time. wmcactionnews5.com


Customers, employee thwart Armed Robbery try at Aldi in Pinellas Park, FL; shot fired Customers and employees at a grocery store in Pinellas Park today helped take down a robber armed with a gun, which discharged during the struggle, police said. Todd Jay Mills, 46, of St. Petersburg faces charges of armed robbery, aggravated assault with a firearm and felon in possession of a firearm. Mills entered the Aldi around 1 p.m., selected an item from the shelf and stood in line to pay for it. When it was his turn to pay, Mills walked around to the cashier, took out a gun and demanded money from the cash drawer, police said. Employees and customers in line noticed what was happening and grabbed Mills, police said. During the struggle, the gun fell from Mills' hand, police said. When another customer tried to grab the gun, it discharged. No one was injured. tbo.com

Credit Card lab found in home in 'significant fraud investigation' in Corpus Christi, TX. Police said the two people who were arrested, a 28-year old male and a 34-year old female, are suspected of stealing credit card information and cloning cards inside of their home to make their own purchases. Investigators at the scene brought out box after box of evidence. Officers said they found credit card machines, blank credit cards, gift cards to local stores, several fake IDs and $16,000 in cash. kiiitv.com

Laurel Co., KY Sheriff Busts Alleged Credit Card Fraud Operation Laurel County Sheriff's official have busted a credit card fraud operation after arresting two individuals. The arrest occurred on February 10 at a motel in London when deputies were responding to the complaints of marijuana odor coming from a room. When the officers arrived they discovered two male suspects and a large amount of credit cards and debit cards resembling Visa and MasterCard along with blank cards, and a machine to scan cards and alter their contents, and a computer to use in conjunction with the card writer. 79 of the cards had one of the individuals name on them, and 55 had another individuals name on them. One suspect identified himself as Omar Said of Georgia. The other refused to identify himself and was booked under the name John Doe. Both subjects were lodged in the Laurel County detention Center and charged with criminal possession of a forged instrument - first-degree and possession of marijuana. lex18.com

Port St. Lucie, Fla police see rise in gift card fraud Fraud criminals are stealing un-funded (blank/vanilla) gift cards. They then remove the gift cards from the packaging, replacing them with other types of gift cards (which contain no value/remain un-funded) so it appears that there is a valid card inside. The criminals then return to the stores and secretly replace the now altered gift cards back on the shelves for unsuspecting customers to purchase them. Once you place money on the gift card (usually involving a funding account number that stays exposed on the gift card packaging), the criminals will "see" the money appear online and can then steal the value of the card before your gift card recipient has the ability to open the packaging. wptv.com

Walgreens counterfeit checks - passer gets 20 months in prison in Jacksonville, Fla. During a traffic stop Highway Patrol found 12 counterfeit business checks purportedly issued from Walgreens in car with two suspects. One got 57 months and now the other suspect was sentenced to 20 months. news4jax.com

Store owner & employee plea guilty to food stamp theft deception in Lincoln, Omaha Buying food stamps from homeless people and then entering them into store's credit card machine. Also other scams as well with the stamps. omaha.com

Civilian "Hero" & Retired Police Officer Captures Loomis Armored Truck Robber outside Walmart in Alexandria, LA. The quick capture of a suspect in Tuesday morning's armored car robbery outside the Coliseum Boulevard Walmart is being credited to retired, off-duty and active law enforcement personnel from several agencies and a civilian hailed as a "true hero." Charges against the suspect, 57-year-old James Pascal Gilbert Jr. of Deville, are pending. Gilbert is being treated for minor injuries sustained in a two-vehicle wreck that happened at the intersection of La. Highway 28 West and Cloverleaf Boulevard as he was trying to escape. Search warrants have been served in several locations around Rapides Parish by Alexandria police and Louisiana State Police in connection to the case. Authorities anticipate Gilbert will be charged once he has been released from medical care and once officials have finished processing evidence. Alexandria Police Chief Loren Lampert said that Gilbert - dressed in body armor with several weapon - had robbed an armored vehicle manned by two armed guards around 10:20 a.m. outside the store. Law enforcement did not identify the armored car company, but witnesses reported the armored car belonged to Loomis, which has several offices in Louisiana. "During the robbery, the suspect fired multiple shots," confirms an Alexandria press release. "Nobody was injured by gunfire, and at this time there appears to be no property damage associated with the gunfire." thetowntalk.com

Walmart fight caught on camera with tax worker and a customer in La Porte, TX A video is making its rounds on social media that shows a tax worker and a customer getting in a violent fight inside of a Walmart. The customer, Jessica Albitz, is then seen head butting tax worker Alice Keener. Keener is then seen fighting back. She takes Albitz by the head and starts banging in on a table nearby. Keener then slams Albitz to the floor. Albitz told Eyewitness News that the two to in a verbal spat a day earlier when Albitz and her husband went to the Jackson Hewitt tax booth inside Walmart to file their taxes. Albitz was not their tax worker, but was just clocking in to work. abc30.com
Hanford, CA Police arrest gang members who returned for second Walmart robbery A shoplifting case at the Hanford Walmart on Saturday evening led to the arrests of two gang members who were robbing the store for the second time this year. When officers arrived at the store about 5 p.m. in response to a shoplifter who was in custody, they noticed two men entering the store. One of the men was suspected of stealing from the store on New Year's Day, when he escaped after threatening to stab store security officers with a knife. More police were called in and Lizandro Arellano, 21, and Marlon Ramos, 18, were arrested in the store parking lot after trying to steal from the store again. Arellano punched an officer in the head before he was detained and Ramos tried to run away. fresnobee.com

4 Cell Phone stores raided for selling Counterfeit Merchandise in Murfreesboro, TN The businesses, all owned by 61-year-old George Hanna, are accused of selling counterfeit materials. Three stores for Cellphone Doctors, two on Murfreesboro Pike and one on Rivergate Parkway, and a Cricket Wireless store also on Murfreesboro Pike were raided. The raids were part of ongoing investigation stemming from a purchase made by an undercover fraud unit detective. He was sold a counterfeit iPhone and OtterBox case at the businesses. Hannah, of Mt. Juliet, has not been charged. He remains under investigation. wkrn.com

Store security camera flaw has Milwaukee Alderman demanding action A woman robbed at gun point in a grocery store parking lot. Now that grocery store admits they have a security flaw when it comes to their cameras. It gets worse. Because the cameras weren't working properly, police say they now can't find the bad guys. It happened a month ago at the Pick 'N Save in Midtown off of West Capitol Drive. One city alderman is demanding action. That robbery happened here in the parking lot of Pick 'N Save back in the middle of January. Alderman Joe Davis says there are concerns over security cameras on the building, but also whether the lighting is sufficient enough for customers. Shoppers pack their cars with groceries Monday evening but a month ago, a woman came face to face with a gun. It is becoming a concern as far as public safety is concerned. Alderman Joe Davis says he's received calls about people loitering at Midtown, but nothing like this. Roundy's confirms that because of condensation on security cameras, video of the parking lot was unusable in trying to identify the suspects. That's the responsibility of the business owners and if that's the case we understand and we verify that, it's unacceptable. Roundy's released the following statement to 12 News saying, in part, "Roundy's has made the necessary adjustments to the camera and as with all security matters, our security team has reviewed security measures at the store and will be making any necessary adjustments." If residents are coming here to spend their hard-earned money to patronize a business, I think they should be able to feel safe. The store owners will be meeting with the city next week to discuss any safety concerns. wisn.com
Walmart assistant manager charged with stealing $45,000 by writing checks to cash office over a year and a half in McAlester, TX

Arkansas State Police arrest cargo thief - one escapes at Crittenden, Ark. I-55 Turrell truck stop Tuesday morning

Fresno's Fashion Fair Mall fight involves rival gangs

Trio hits warehouse during lunch break and steals $40,000 in baseball caps - on video in Santa Fe Springs, Ca.

Smash-and-grab burglar targets salons in Simi Valley Area Wed. morning

Flint, MI revises Pawn Shop reporting rules to crack down on theft

Bank teller from White Plains, part of $850,000 Identity theft ring, pleads guilty

Men caught on camera stealing $5K in liquor through hole in wall in Laurens Co, SC

$5K ring stolen from Kohl's in Andorra, Philadelphia, PA

Police searching for suspects in robbery of Miramar, FL AutoZone

UK: 142 mph police chase across West Midlands following $60,000 cigarette theft

Shaw's in Towson, MD hit with a Diamond Switch, merchandise valued at $1,200

Kay Jewelers in the Grand Prairie Outlet, Grand Prairie Texas reported a Grab & Run, merchandise valued at over $1,100

Palace Diamonds in Egg Harbor, NJ reported a Grab & Run of a diamond engagement ring, no value was reported


Robberies and Burglaries
● ABC - Virginia Beach, VA - Burglary
● AutoZone - Miramar, FL - Armed Robbery
● Burger King - Altus, OK - Armed Robbery
● Citgo - Oshkosh, WI - Burglary
● Consumer Depot - Nashville, TN - Burglary
● Dollar General - Dayton, OH - Armed Robbery
● Geneva Woods Pharmacy - Wasilla, AK - Armed Robbery
● Greenwood Pharmacy - Waterloo, IA - Armed Robbery
● H&S Pharmacy - Lewisburg, TN - Robbery
● Kangaroo - Conover, NC - Armed Robbery
● Quick Mart - Arlington, TX - Burglary
● Rite Aid - Chapmanville, WV - Armed Robbery
● Shenk's Hardware - Front Royal, VA - Burglary
● Soni Foods - Bakersfield, CA - Armed Robbery
● Subway - Mineola, NY - Armed Robbery
● Turkey Hill - Kulpmont, PA - Armed Robbery
● 7-Eleven - Berkeley, CA - Armed Robbery



Featured Job Listings
Sponsored by NuTech National
Feature Your Job Here For 30 Days -
70% Aren't On the Boards
Director of LP
PacSun
Anaheim, CA
PacSun
Director Global AP
KFC & PH
Plano, TX
YUM! Brands
Sr. Director, Field LP
Ross Stores
Dublin, CA
Ross Stores
VP Supply Chain, LP & Safety
Ross Stores
Ft. Mill, SC
Ross Stores
VP of Sales
Checkview
Chanhassen, MN
Checkview
Director LP
Sephora
San Francisco, CA
Sephora
Corporate Mgr LP
Five Below
Philadelphia, PA
LinkedIn
Director LP East
Old Navy
New York, NY
Gap Inc
Director of Divisional LP
Dollar General
Goodlettsville, TN
Dollar General
Director, LP Regional
Ross Stores
Hoffman Estates, IL
Ross Stores
Director Market LP
Walgreens
Phoenix, AZ
Walgreens
Director Market AP
Walgreens
Glastonbury, CT
Walgreens
Director Market AP
Walgreens
Guaynabo, PR
Walgreens
Director Market AP
Walgreens
Denver, CO
Walgreens
Director Market AP
Walgreens
Southfield, MI
Walgreens
Director Market AP
Walgreens
Roseville, MN
Walgreens
NEW TODAY Regional AP Mgr
SpartanNash
Grand Rapids, MI
LinkedIn
Regional LP Mgr
Dollar General
Multiple locations nationwide
Dollar General
LP Manager
Bowlmor AMF
Chicago, IL
Bowlmor AMF
LP Manager
Bowlmor AMF
Denver, CO
Bowlmor AMF
Regional LP Manager
PetSupermarket
Tampa, FL
Downing & Downing
Regional LP Manager
Tilly's
Orlando, FL
Tilly's
Store AP Officer
Wegmans
Buffalo, NY
Wegmans
AP Officer
Wegmans
Rochester, NY
Wegmans
AP Specialist
Wegmans
Syracuse, NY
Wegmans
AP Specialist
Wegmans
Woodbridge, VA
Wegmans
AP Specialist
Wegmans
Woodbridge, NJ
Wegmans
AP Specialist
Wegmans
Hunt Valley, MD
Wegmans
Sales Representative
NuTech National
Maitland, FL
NuTech National
National Account Executive
Checkview
Northeast Region
Checkview
National Account Executive
Checkview
United States
Checkview
Corporate Investigator
Confidential
San Francisco Bay, CA
Confidential
National Account Manager
Vector Security, Inc
TBD
Vector Security, Inc

Limited Time Only - Post Your Multi-Unit LP jobs for FREE - Learn More Here


Daily Job Alerts


Appearing One Day Only
View our Internet Jobs Archives here
LP Supervisor
JC Penney
Columbia, MO
JC Penney
District LP Specialist
Kroger
Peoria, IL
Kroger
District LP Specialist
Kroger
Indianapolis, IN
Kroger
Sr LP Specialist
Quality Food Centers
Bellevue, WA
Kroger
Dept Mgr LP & Safety
Lowe's
Lindale, TX
Lowe's
Area LP Mgr
Lowe's
Southlake, TX
Lowe's
Market AP Specialist
REI
Tustin, CA
REI
LP Manager Hrly
Kmart
Reynoldsburg, OH
Sears Holdings Corp
LP Manager Hrly
Kmart
Laramie, WY
Sears Holdings Corp
LP Manager Hrly
Kmart
Asheville, NC
Sears Holdings Corp
LP Manager Hrly
Kmart
Prescott Valley, AZ
Sears Holdings Corp
LP Manager Hrly
Sears
Los Angeles, CA
Sears Holdings Corp
LP Manager Hrly
Kmart
Columbia, SC
Sears Holdings Corp
LP Manager Hrly
Sears
Vancouver, WA
Sears Holdings Corp
Multi Unit LP Mgr
Kmart
Lexington, SC
Sears Holdings Corp
LP Manager Hrly
Kmart
Marshalltown, IA
Sears Holdings Corp
AP Team Leader
Target
Buffalo, NY
Target
AP Team Leader
Target
Wesley Chapel, NC
Target
ETL Assets Protection
Target
Concord, NC
Target
DC LP Specialist - Second Shift
TJ Maxx
Worcester, MA
TJX Companies
DC LP Specialist - Third Shift
TJ Maxx
Worcester, MA
TJX Companies
AP Manager in Training
Walmart
Midland, TX
Wal-Mart
AP Manager in Training
Walmart
Topeka, KS
Wal-Mart
AP Manager in Training
Walmart
Boutte, LA
Wal-Mart
AP Manager in Training
Walmart
Tompkinsville, KY
Wal-Mart
AP Manager in Training
Walmart
Glasgow, KY
Wal-Mart
AP Manager in Training
Walmart
San Ramon, CA
Wal-Mart
AP Manager in Training
Walmart
Charleston, SC
Wal-Mart
AP Manager in Training
Walmart
El Paso, TX
Wal-Mart
AP Manager in Training
Walmart
Chandler, AZ
Wal-Mart
AP Manager in Training
Walmart
Glenolden, PA
Wal-Mart


Home of the Industry's Original
On the Move

None to report.

Post Your New Job or Promotion!
See all the Industry Movement


Your Career
Sponsor this section of the Daily
Increasing Your Productivity by Eliminating DAWAL We're all affected by those slow work days occasionally. We are busy all day but nothing really gets accomplished. It could be that DAWAL (Destructive Attention Without Awareness Loop) is getting the best of you. Here's how to fix it. Perception shift

The Simple Trick to Productivity? Do One Thing at Once How many times do you switch tasks each day? We are constantly interrupted from one task to take care of another one, and this can cause productivity to be lost. The trick is simple. One thing at a time

How to Recover From Failure
Great leaders don't let failure stand in their way. Where others may stop and give up, those who want to and do achieve success don't feel daunted by failure. Here are some tips on how to guide your team through failure and reach success. Be at the front in taking responsibility

One Big Reason You Might Not Learn From Your Mistakes We aren't going to go through life without taking some bumps and getting smarter through our experiences. The problem, though, lies in our hindsight bias. Here are some tips for getting smarter for the future. No predictions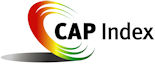 Tip of the Day
Sponsored by Vector Security
Energy is the primary force behind success and without it mediocrity or failure is almost guaranteed. The ability to move things forward and influence change requires energy and there's a direct correlation to the amount of it and to the degree of success. It's great to start off energized and gung ho about a project or initiative, but it's critical to maintain the energy thru to completion. As one senior executive has said, "there's no bad plan -- it's always a matter of execution" and execution is all about energy. So when you think you've lost your energy, take a break, do something different, and give your mind a chance to re-energize. Because the worst thing you can do is to try to execute without it.

Just a Thought,
Gus







Upcoming Events
---

Recruiting?
Get your job e-mailed to everyone... everyday
Post on our Featured Jobs Board!
Reach your target audience in 2015 every day!
Request our 2015 Media Kit
update account / change e-mail
unsubscribe FEEDBACK
www.downing-downing.com

Advertise With The D&D Daily




36615 Vine Street, Suite 103
Willoughby, OH 44094
440.942.0671
copyright 2009-2019
all rights reserved globally