The D&D Daily Mobile Edition
February 12,

2015



The LP Industry's #1 News Source - Informing, Educating and Instilling a sense of community


News Brief
Sponsored by WG Security Products, Inc.
LP Hearts in Action
Check out the new video from the USS Foundation about a wonderful series of events to surprise and delight children in need. A free bicycle for every kid in entire neighborhoods! Warm holiday meals for the homeless & presents for their children! Santa surprise for little patients recovering from serious illnesses! The USS Foundation has been busy this past holiday season, and its new video shows why. Watch the video here.
6 ways President Obama and Congress can improve cybersecurity Protecting their businesses and customers from cyberattacks is of paramount importance to retailers. And in today's world, it's going to take the highest level of collaboration and coordination to make sure we do it right - government, businesses, industry stakeholders and law enforcement alike. This week NRF will attend President Obama's Cybersecurity Summit at Stanford University. We want to make sure the president and Congress know what it's going to take to fight these criminals - together. This open letter outlines achievable solutions we - and every industry with a stake in the issue - must work toward in order to better protect our customers, empower our members and effectively safeguard America's cyberspace against criminal hackers. OPEN LETTER TO PRESIDENT OBAMA ON DEFENDING AGAINST CYBER ATTACKS nrf.com

Some skeptical of Monroeville Mall safety policy, concerned it targets Black youth & may lead to racial profiling Many in the Black community are skeptical of, and yet concerned about, new safety measures that will be implemented at Monroeville Mall after a tragic incident that took place at the crowded mall this past weekend. The third incident to take place in two months. Along with skepticism of the new measures comes concern that they will be used to unjustly profile Black youth who visit the mall. Kenneth Huston, president of the Allegheny East Unit of the NAACP, which represents the areas of Monroeville, Murrysville, Plum, Pitcairn and Wilmerding, said the new security measures are a good step, but is concerned that they may lead to racial profiling. newpittsburghcourieronline.com

Woman killed herself after being filmed shoplifting by 'caught on camera' TV crew in London at TK Maxx 'Dreading exposures': Elizabeth Outram hanged herself at home in Hackney on her 30th birthday. Her sister said she was "hounded" by a TV production company. Poplar coroners' court heard how Miss Outram had suffered from depression, anxiety and panic attacks since 2007 but her condition had stabilized by last summer when she went to a friend's hen party in Brighton. Unable to afford a leather jacket for the rock-themed night, she switched price tags in a TK Maxx store but was detained at the till and subsequently charged with fraud.

The incident was captured by a TV production company who were filming in the shop for a reality show. Miss Outram's sister Alexandra, 31, told the inquest: "She was traumatized by it and even further she was filmed by a production company. They hounded her, kept sending her messages and calling her, she told them she was receiving psychiatric treatment and she wasn't well but it was just ignored."

Ms Outram, an advertising account executive, today told the Standard that her sister "thought her life was over. She was so embarrassed to even tell me... When she was taken into the back room and questioned they were filming her. She said 'You can't film me' and they said 'We can'. She said she was ill but they did not call her carer - me. "Afterwards they sent her messages telling her they could use it and they were going to."

Her sister attempted suicide the first time on August 14 when she was due in court on charges of fraud, overdosing on antidepressants. A month later she took her own life, leaving a note asking to be buried alongside her father in the City of London Crematorium.

Miss Outram, whose mother died of cancer when she was a child, wrote: "I don't need to say anything else, it's all been said and done."

Consultant psychiatrist Nicholas Price told the inquest he had noticed a deterioration in Miss Outram's condition after her arrest. He said: "She cared very much about her reputation and she felt that this was a terrible blow." Ms Outram said after her sister's death the production company assured her they would not broadcast the footage.

Recording a verdict of suicide, coroner Mary Elizabeth Hassell said: "She was 30 and reflecting on her life. She had an appalling experience and was dreading exposure on national TV. Editor's Note: A few years ago this writer was involved in trying to help a Hollywood studio do the exact same thing and now regret even the thought. standard.co.uk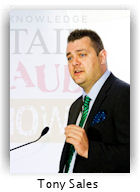 Former fraudster and JD Sports LP Director collude over crime prevention Tony Sales - the man the British media famously dubbed "Britain's Greatest Fraudster" - and Tim Edwards, Director of Loss Protection at JD Sports & Fashion Group Plc., will be taking to the stage at Retail Fraud - London... for a joint presentation. The two, whose enmity was once legendary on the international Loss Prevention circuit, will be presenting the results of their independent testing and evaluation of Agon's new Concept Tag. In January of this year Agon also invited Tony Sales to apply his inside knowledge of how criminals would go about defeating the system to not only test the tag, but the whole supply chain; including the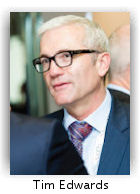 manufacture and distribution of the system's unique de-tagger. Tim Edwards comments: "Over the 18 months we have worked with Agon, we have suggested a number of tweaks that will allow Agon to realise their goal of providing the ultimate EAS tag to the retail community. I am looking forward to sharing the results of our trials." retailfraud.com

Seek Simplicity in Managing Supply Chain Risk Companies practicing good risk management will pay particular attention to their supply chains, as problems in this area-be they natural disasters or man-made crises-could have ramifications for business continuity, regulatory oversight, worker safety and company reputation. A webinar Wednesday hosted by the Corporate Responsibility Association highlighted ways companies can shift away from old supply chain management plans that focused solely on cutting costs and didn't adequately plan for situations that could disrupt operations or put the business in the crosshairs of human rights, labor rights and environmental rights organizations. The key, he said, is to keep your supply chain as simple as possible, which is no easy task, especially for those firms with global operations. The more global the supply chain, the more susceptible it is to issues such as damage, theft, problems with agents and third parties and delivery variability, not to mention higher production and transportation costs and lots more documentation and paperwork, said Mr. Sutherland. "Too many touch points means too many opportunities for failure," he said. wsj.com

J.C. Penney expanding Disney shops to additional 116 stores Currently featured in 565 stores, to an additional 116 stores this year. The retailer also announced a collaboration with the upcoming Disney live-action "Cinderella" movie. Editor's Note; In the last 3 months they've announced the return of their catalog, the reinvention of their salons with third party provider InStyle leading that effort and now 116 more Disney stores. Obviously Ullman's continued plans are rolling out. One must remember that Marvin Ellison is in a self described 'training' period until August when Ullman hands over the reins. chainstoreage.com

Target lays off 550 headquarters employees in Minnesota as it exits Canada The retailer is also eliminating 170 positions at its tech operations in India that supported the Canadian venture. About 350 of the headquarters job are being eliminated Wednesday, with the remaining employees to be let go after Target's stores in Canada are liquidated. chainstoreage.com

Federal Judge allows 3 civil lawsuits to proceed against Pilot Flying J CEO & Browns Owner - claiming cheated on fuel rebates The judge dismissed seven cases and allowed three to proceed. The trucking companies claim they were cheated out of fuel rebates and discounts promised by Pilot Flying J, the nation's largest diesel retailer. Meanwhile numerous Pilot executives have been prosecuted and no charges have been laid against the CEO although the investigation continues. foxbuxiness.com

NRF Forecasts Retail Sales to Increase 4.1% Over Last Year

U.S. leads world in skimming fraud - with average loss $50k up from $20k year before

1 Billion Data Records Stolen in 2014

West Coast ports to shut down for four days over upcoming weekend

Retailers Call on White House to Intervene in West Coast Port Dispute

Quarterly Same Store Sales Results
Whole Foods Q1 up 4.5% with sales up 10%
Advanced Auto Q4 up 1% with revenue up 59% - acquired General Parts International
GNC Q4 down 3% with revenue down 0.7%
Cabela's Q4 down 5.5% with revenue up 7.2%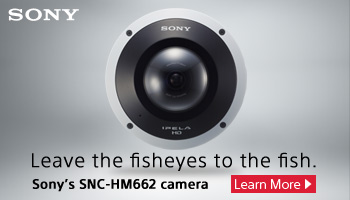 All the news - One place - One Source - One Time
The D&D Daily respects your time
& doesn't filter retail's reality
Report Your News!
(content subject to approval)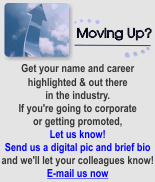 Vendor Spotlight


Agilence reports record year for Retail 20/20 Exception Reporting
Extraordinary customer growth and new product features lead to wide adoption of SaaS-based exception reporting solution
MOUNT LAUREL, NJ, February 12, 2015 - Agilence, Inc., the leading provider of next-generation exception reporting solutions for retail loss prevention and operations, today announced record growth driven by the extraordinary adoption of Retail 20/20.

In just its second year of release, the SaaS-based exception reporting solution was implemented at 20 customers in 2014 including: Uniqlo, Hy-Vee, Price Chopper, and A&P. Retail 20/20 is now processing over 20 million transactions per day from both physical and ecommerce locations. In addition, Retail 20/20 is now handling 10 million inventory events per day from over 13,000 locations in the United States spanning multiple vertical segments from specialty apparel and department stores to grocery, drug, and hardware chains.

"2014 was a phenomenal year for Agilence. We have worked hard to develop the best exception reporting solution in the world and based on the remarkable customer acceptance, we believe we have succeeded," said Russ Hawkins, CEO, Agilence, Inc. "Based on the current forecast and the significant new features planned for 2015, we expect to have even greater success."

In 2014, Agilence released the first major update to Retail 20/20 which included ACT, an Automated Compliance Tool that enabled the application to automatically identify anomalies in the data and notify users. In addition, ACT also included a workflow component to enable retailers to act on these alerts, track their compliance, and report on the success of each monitor and alert.

Finally, Agilence was able to double the speed of the application in a hosted environment delivering the fastest exception reporting solution in the market today while still allowing users to query their data any way that they choose.

"We are laser-focused on creating a solution that delivers the ultimate flexibility and performance while also maintaining its unprecedented ease-of-use," said Derek Rodner, VP, Product Strategy, Agilence, Inc. "2014 saw the addition of many new features that enabled our customers to do their jobs better and faster. In 2015, we will continue that focus and plan to more than double the features and capabilities of the solution."

If you are interested in joining the team at Agilence, please visit agilenceinc.com/join-team, or call us at 856-366-1200.

About Agilence
Agilence (www.agilenceinc.com) is the industry leader in next-generation exception-based reporting solutions for retail loss prevention and operations. Agilence develops Retail 20/20™, a highly flexible and powerful, cloud-based reporting solution that provides visibility into daily store operations to reduce fraud and operational inefficiencies. Retail 20/20 provides users with a complete view of their business, empowering them to make informed decisions faster, to increase efficiency and improve profit margins across the enterprise. Founded in 2006, Agilence, Inc. is headquartered in Mount Laurel, NJ. To learn more about Agilence, please email sales@agilenceinc.com or call 856-366-1200.

eBay News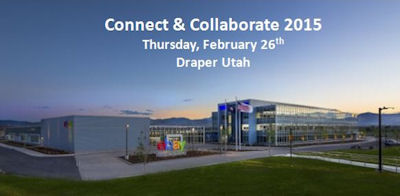 Time is running out, so don't miss out! Please join us for Connect & Collaborate 2015 on Thursday February 26, 2015. eBay's asset protection team hosts some of the nation's leaders in combatting organized retail crime at the eBay facility in Draper, Utah. The one day event provides retailers, law enforcement, and eBay an opportunity to "Connect and Collaborate" on challenges and solutions related to organized retail crime.

Retailer and law enforcement presentations focus on strategies, tactics and partnerships proven effective combatting organized retail crime.

Seats are limited, so RSVP as soon as possible to proact@ebay.com

Hotel Room blocks are available and we can send that information when you RSVP.
eBay Direct - Click Here
(notify - info - questions)



Loss Prevention News Network

Universal Surveillance Systems (USS) is known for its innovative products, superior customer service and dedication to giving back through its charitable activities. An industry leader in electronic article surveillance, USS has embraced new technologies like GPS, card access and RFID with the same passion and integrity they've given their legacy EAS tags over the years. In this LPNN interview, Craig Cunningham, VP Business Development, and Ken Rayca, National Accounts Manager, discuss the evolution of security technology and the innovations USS provides retailers to prevent today's sophisticated thieves.

---
In this LPNN Quick Take, Joe and Amber are joined by MultiSight's Jackie Andersen, Director, Retail Strategic Accounts. Hear from Jackie about MultiSight's retail-focused video line, its parent company Schneider Electric and what excites her about the current landscape of omni-channeling retail.
Solution Providers, have a video or commercial you want to publish? Contact us.


2015's Let's Get LP Social
We still want your Group LP Selfies - So keep them coming retail LP teams!

Submit a group selfie of you and your LP team and you could get a plaque. Please submit a high resolution photo (300 dpi) and logo at 5" wide for your printed plaque, and if you have a tagline or slogan either from your team or from the company, please send it to us as well for inclusion on the plaques and here on the Daily. Click here for more details.
---

2014 LP Team Group Selfie Review

Showcasing each team in order!

Your Team - Your Pride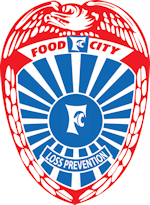 K-V A-T Food Stores, Inc. (Food City) LP/Security Team at FOOD CITY 300 Race
"Run the best store in town"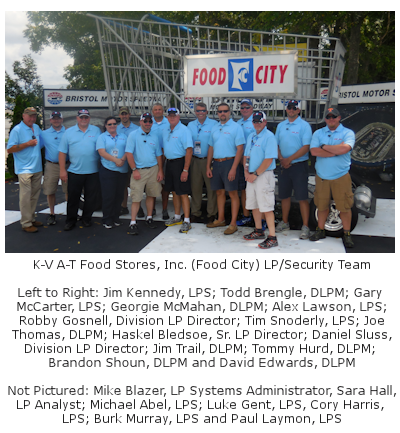 *Originally published on September 3, 2014
View all the selfies here!

e-commerce

Sponsored by The Zellman Group
EMV effectiveness driven by implementation quality
Following 2014's high-profile data breaches, U.S. payment card network participants began heavily endorsing Europay, MasterCard, and Visa-EMV-chip cards as an important way to prevent damage from payment card breaches. However, a Gartner analyst found that criminals have taken advantage of poor implementations of EMV chip payment applications, committing extensive fraud that defeats EMV controls for everyone in the payment card ecosystem. "Avoid Pitfalls with Payment Card Security Technologies and PCI," a research note by Avivah Litan, vice-president and distinguished analyst at Gartner, points out some of the hidden problems with payment card security technologies and the payment card industry. By year-end 2015, at least 5% of card issuers will suffer fraud on EMV cards due to improper implementations, up from a handful today. "EMV chip cards, already adopted in the rest of the world, have proven to dramatically reduce counterfeit card fraud because they are significantly harder to clone than magnetic stripe cards, which are still used throughout the United States," Litan writes. "Nevertheless, the adoption of EMV is relatively slow and as a result, payment card network participants must prepare for at least five more years of support for EMV chip as well as magstripe protocols on a single payment card."
bankingexchange.com
Many PayPal lookalike phishing websites taken offline
Apple Pay will be embraced by 38% of major retailers by end of 2015, study claims

Midwest Grocer Taps iBeacons To Woo Shoppers

"Fraud is not a person - it is a dynamic grouping of statistics that deviate from the norm."
Stuart B. Levine, CFI, CFCI
CEO, The Zellman Group & Zelligent

ORC News
Sponsored by Security Resources
Do you have an ORC case to share?
Share your ORC news and help the industry grow

Press Releases



Civil Demand Associates, Inc., the oldest established civil recovery firm, is acquired by BP Law Group, LLP, to foster growth in loss mitigation
On February 10, 2015, BP Law Group, LLP acquired Civil Demand Associates, Inc. ("CDA"), founded in 1987, the oldest, established civil recovery company. CDA, a pioneer in its industry, was formed to service the retail loss prevention community's growing concerns about deterring shoplifting and employee dishonesty.

Over the past 26 years CDA has grown to establish itself as the premier loss prevention recovery agency, providing excellence in the fields of Civil Demand & Restitution. CDA's mission is to provide outstanding service to its clients in civil recovery; ensure their service is responsive, accurate, and ethical; to enable the industry partnerships to assist clients in managing their loss prevention and recovery programs; foster a great working environment, create technologies that make their services more efficient and accessible; and most of all, to put clients first. CDA's philosophy is to anticipate their clients' needs in the retail loss prevention community and to prepare to facilitate change and to effectively communicate any changes or updates in civil collection laws and challenges.

CDA was attained in an acquisition with BP Law Group, LLP. BP Law Group, LLP, founded in 2012 with its flagship office in Irvine, California, is an integral part of its parent company, Pluto Sama, LLC. BP Law Group, LLP is a nationwide law firm dedicated to the liquidation of asset backed loans, nonperforming commercial and residential loans, mortgages and deeds of trust, and other real estate finance instruments. BP Law Group, LLP clients are owners of large portfolios of distressed commercial and residential real estate, who sought a one-stop solution to liquidate and monetize their portfolios. One of BP Law Group, LLP's largest clients is its affiliate asset management company, Distressed Capital Management, LLC. BP Law Group, LLP shares the U.S. domestic Pluto Sama office network with 20 offices in the United States and is able to collect debt in over 46 U.S. States. BP Law Group, LLP holds a state-of-the-art 33 seat call center to institute and maintain loss litigation strategies with commercial and residential property owners and will use this call center to support CDA activities.

CDA, as a pioneer and first in its field, has paved the way for many milestones in its industry. CDA has been the first to specialize in retail theft cases, accept electronic transmission, offer online case management, offer automated court restitution collections and "on the spot demand." In addition, they are the first to offer civil collections on vendor fraud and employee procurement, collections on external cases, court ordered restitution, promissory note collection(s) on dishonest employee cases, and automated the letter generation process.

Read more here.

Retail Crime News

Sponsored by NuTech National
One Women Dead, One Injured in Shooting at Willowbrook Mall in Macy's Parking Lot last night at 10 p.m. in Houston Police say, according to one witness, they saw two women in the pickup truck in the parking lot. At some point, shots were fired, but police don't know or won't say who shot the women. One woman died in the truck. The second woman was transported to the hospital and is in critical but stable condition. Both shootings victims were shot in the head. Police are not sure if it was accidental or if foul play was involved. abc13.com

Rite Aid LP Agent & Two Accomplice's Convicted of Murder in Chester Rite Aid Robbery & Other Rite Aid Robberies Tariq Mahmud stared in disbelief Wednesday as the jury foreman answered "Guilty" to the charge of second-degree murder for Mahmud's part in the killing of Rite Aid store manager Jason Scott McClay, a man Mahmud had called his friend. Mahmud, a former Rite Aid loss-prevention officer who was not at the store at the time of the murder, helped coordinate the robbery with inside information. He provided tips on who was working what nights, where the dead spots for surveillance cameras were located, and how much money was in the store. He also was found guilty of robbery and conspiracy. After seven days of trial, with 32 witnesses and 105 exhibits, it took a Delaware County Court jury less than two hours to convict Mahmud, Rita Pultro, and David Wiggins for the Sept. 19, 2013, slaying of McClay during a failed robbery at the Chester store. Two other defendants, Ashaniere White, 21, and Christopher Parks, 24, both also of Philadelphia, had already pleaded guilty to third-degree murder, robbery, and conspiracy, and are expected to be sentenced in March. White helped plan the robberies, and Parks drove the car the night McClay was slain. philly.com

'Smash and grab' burglary ring of 11 busted in New Brunswick Authorities have arrested 11 suspects in connection to a series of January convenience store burglaries throughout New Brunswick. Investigators say they've connected the suspects to separate burglaries at the following four New Brunswick convenience stores: • Ultra Care Pharmacy (272 George Street) • Krauszers (50 Bayard Street) • Ultra Care Pharmacy (272 George Street ) • Reyes Grocery (35 Elizabeth Street). The suspects are believed to be involved in similar burglaries in North Brunswick, Piscataway, Bound Brook and Franklin Township, police say. nj.com

Smash-and-grab thieves steal more than $425K in jewels from Woodfield Mall Jared The men entered the Jared The Galleria of Jewelry, south of the main mall, about 8 p.m. Tuesday, smashed two display cases and made off with the jewels. chicagotribune.com

Seven arrested in fight at Walden Galleria in Cheektowaga, NY A large fight that broke out inside the Walden Galleria around 3:30 p.m. Wednesday was caught on camera. Cheektowaga Police tell us seven people were arrested and charged with disorderly conduct, and more charges could be on the way. This is the second fight at the mall that was caught on tape in the past three months. In December six people were arrested after they were fighting outside the Galleria's food court. wkbw.com
Diamond-theft mastermind sentenced to fed prison in Oregon; Michael Young was the last of nearly a dozen defendants The mastermind of an interstate diamond theft ring has been sentenced to 9½ years in federal prison. Michael Young was the last of nearly a dozen defendants sentenced in the case that stretched from Florida to Oregon. The crew led by Young stole expensive diamonds from more than 20 stores, typically by using a grab-and-dash approach. koin.com

Two suspects hit ATM for thousands in Palm Bay, Fla.

Three suspects hitting stores in Opelika, Ala., with stolen credit cards - Home Depot, Target, Grub Mart

Counterfeit $100's being used to buy gift cards in Suffolk County Walgreens - $5k reward

Two suspects burglarize Walmart store for 6 TV's in Indianapolis - pictures released

Las Cruces, NM Police arrest arson suspect in Sears fire at the Mesilla Valley Mall

Investigation under way in Phoenix strip mall fire; 4 small businesses a total loss

4 Armed Robbers hit Check Cashing store near Day Care in Hialeah, FL

Charlotte-Mecklenburg police arrest pair in Harris Teeter robbery

Delaware State Police seek tips to ID trio in 7 armed robberies

Chesterfield, MO shoplifter busted after leaving her Probation appointment card behind

Walgreens Pharmacy Tech arrested for stealing pills in Naples, FL

Orland Park, IL woman busted for $100 Refund Scam at Speedway Gas Station

El Cajon, CA Police investigate Armed Robbery at Weisfield Jewelers in Parkway Plaza Mall

Two Robbers punch a 65-year-old woman in face in the parking lot of Best Buy in Fenton, MO

Jared The Galleria of Jewelry in Concord, NH reported a Distraction Team who hit for 1 pair of earrings valued at $429


Robberies and Burglaries
● Clark - Racine, WI - Burglary
● Dollar General - Oklahoma City, OK - Armed Robbery
● Dollar General - Blytheville, AR - Armed Robbery
● Greenwood Pharmacy - Waterloo, IA - Armed Robbery
● IDA Pharmacy - Ingleside, ON, CN - Armed Robbery
● Kohl's - Limerick, PA - Armed Robbery
● Mama Sue's - Yeaddiss, KY - Armed Robbery
● Quick Pick - Newport News, VA - Armed Robbery
● RA Food - Santa Ana, CA - Armed Robbery
● Rite Aid - Lewiston, ME - Armed Robbery
● Sprint Mart - Columbus, MS - Armed Robbery/ Kidnapping
● Tesoro - Spokane, WA - Robbery
● Walgreens - Lincoln Park, MI - Armed Robbery
● Walgreens - Dania Beach, FL - Armed Robbery
● 7-Eleven- San Jose, CA - Armed Robbery



Featured Job Listings
Sponsored by NuTech National
Feature Your Job Here For 30 Days -
70% Aren't On the Boards
Director of LP
PacSun
Anaheim, CA
PacSun
Director Global AP
KFC & PH
Plano, TX
YUM! Brands
Sr. Director, Field LP
Ross Stores
Dublin, CA
Ross Stores
VP Supply Chain, LP & Safety
Ross Stores
Ft. Mill, SC
Ross Stores
VP of Sales
Checkview
Chanhassen, MN
Checkview
Director LP
Sephora
San Francisco, CA
Sephora
Corporate Mgr LP
Five Below
Philadelphia, PA
LinkedIn
Director LP East
Old Navy
New York, NY
Gap Inc
Director of Divisional LP
Dollar General
Goodlettsville, TN
Dollar General
Director, LP Regional
Ross Stores
Hoffman Estates, IL
Ross Stores
Director Market LP
Walgreens
Phoenix, AZ
Walgreens
Director Market AP
Walgreens
Glastonbury, CT
Walgreens
Director Market AP
Walgreens
Guaynabo, PR
Walgreens
Director Market AP
Walgreens
Denver, CO
Walgreens
Director Market AP
Walgreens
Southfield, MI
Walgreens
Director Market AP
Walgreens
Roseville, MN
Walgreens
Regional AP Mgr
SpartanNash
Grand Rapids, MI
LinkedIn
Regional LP Mgr
Dollar General
Multiple locations nationwide
Dollar General
LP Manager
Bowlmor AMF
Chicago, IL
Bowlmor AMF
LP Manager
Bowlmor AMF
Denver, CO
Bowlmor AMF
Regional LP Manager
PetSupermarket
Tampa, FL
Downing & Downing
Regional LP Manager
Tilly's
Orlando, FL
Tilly's
Store AP Officer
Wegmans
Buffalo, NY
Wegmans
AP Officer
Wegmans
Rochester, NY
Wegmans
AP Specialist
Wegmans
Syracuse, NY
Wegmans
AP Specialist
Wegmans
Woodbridge, VA
Wegmans
AP Specialist
Wegmans
Woodbridge, NJ
Wegmans
AP Specialist
Wegmans
Hunt Valley, MD
Wegmans
Sales Representative
NuTech National
Maitland, FL
NuTech National
National Account Executive
Checkview
Northeast Region
Checkview
National Account Executive
Checkview
United States
Checkview
Corporate Investigator
Confidential
San Francisco Bay, CA
Confidential
National Account Manager
Vector Security, Inc
TBD
Vector Security, Inc

Limited Time Only - Post Your Multi-Unit LP jobs for FREE - Learn More Here


Daily Job Alerts


Appearing One Day Only
View our Internet Jobs Archives here
Area AP Manager
Big Lots
Knoxville, TN
Big Lots
AP Manager
BJ's Wholesale Club
Falls Church, VA
BJ's Wholesale Club
AP Manager
Cabela's
Prairie Du Chien, WI
Cabela's
LP Specialist
Kroger
Shenandoah, TX
Kroger
Regional LP Mgr
Victoria's Secret
San Francisco, CA
L brands
AP Manager in Training
Walmart
Abingdon, MA
Wal-Mart
AP Manager in Training
Walmart
Allen, TX
Wal-Mart
AP Manager in Training
Walmart
Bloomingdale, IL
Wal-Mart
AP Manager in Training
Walmart
Quinlan, TX
Wal-Mart
LP Manager
Kmart
Rosedale, NY
Sears Holdings Corp
LP Manager
Kmart
Wayne, NJ
Sears Holdings Corp
LP Manager Hrly
Kmart
Alamogordo, NM
Sears Holdings Corp
LP Manager Hrly
Sears
Tuscaloosa, AL
Sears Holdings Corp
LP Manager Hrly
Sears
Gainesville, GA
Sears Holdings Corp
LP Manager Hrly
Kmart
Mantua, NJ
Sears Holdings Corp
AP Team Leader
Target
Casa Grande, AZ
Target
AP Team Leader
Target
San Diego, CA
Target
AP Team Leader
Target
Bozeman, MT
Target
LP Manager
Old Navy
Dallas, TX
Gap Inc


Home of the Industry's Original
On the Move

Jamie Van Dusen was named District Manager of Investigations - New Jersey South District for Target.

Post Your New Job or Promotion!
See all the Industry Movement


Your Career
Sponsor this section of the Daily
7 Life Changing Leadership Lessons from Lincoln If you take a look at Abraham Lincoln's presidency and life you can find a bunch of great leadership qualities. Most of his skills are still relevant today. Here are a few lessons that apply to today's leaders. Use your vision

The 8 Instinctive Habits of Remarkable Leaders Once in a while you meet a leader who just stands out, there's just something about them that sets them apart. These rare individuals didn't learn to be outstanding overnight, it took a lot of work. Here's what you need to do. Give praise

The Leadership Power that Comes From Inexperience People often think that success comes with having more experiences. However, being a rookie can be even more powerful than knowing too much. Here's how being a rookie is an advantage. Blind spots

How to Spot Future Leaders
One of the most difficult things a leader has to do is to find out who has what it takes to also be a leader. It's important to pick out your future leaders based on their potential to lead others. Here are some traits you should look for. Look for a fixer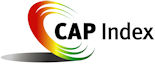 Tip of the Day
Sponsored by Vector Security
When anyone goes for an interview you've got to play to win. You should not allow: any outside variable, any future promotion thoughts or promises, your guilt feelings towards your current employer or boss, your preconceived opinions of the possible future employer, or any miss-step in the process on the part of the future employer disrupt or impact your performance. All interviews have long range implications on your career. The executives interviewing you are part of a community and you'll run into them again at another company. So if you do get involved and go for an interview, commit yourself all the way and play to win. It doesn't mean you've got to take the job. It just means you have to perform at 100%.

Just a Thought,
Gus







Upcoming Events
---
Recruiting?
Get your job e-mailed to everyone... everyday
Post on our Featured Jobs Board!
Reach your target audience in 2015 every day!
Request our 2015 Media Kit
update account / change e-mail
unsubscribe FEEDBACK
www.downing-downing.com

Advertise With The D&D Daily




36615 Vine Street, Suite 103
Willoughby, OH 44094
440.942.0671
copyright 2009-2019
all rights reserved globally