The D&D Daily Mobile Edition
February 13,

2015



The LP Industry's #1 News Source - Informing, Educating and Instilling a sense of community


Moving Up

Sponsored by
Cam Connections Inc.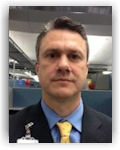 Jay Mealing was promoted to Vice President, AP & Security - Mexico City, Mexico for Walmart. Jay has been with Wal-Mart for over over 14 years. He started at Wal-Mart Puerto Rico as a Director of Asset Protection and then went to Wal-Mart de Mexico as their Director of Asset Protection. He has also held such roles as Regional Director of International Asset Protection, Director of Post Merger Integrations and Senior Director of Asset Protection - LATAM, his most recent role. Congratulations Jay!

News Brief
Sponsored by WG Security Products, Inc.
Safeway Alberstons merger starts budget cuts in the field - with District LP jobs being reduced - 1 per 2 operating districts With the merger only having been approved two weeks ago we're now starting to see the impact. Looks like Safeway is cutting some field LP jobs at the district level and doubling up district coverage from an LP prospective. They had been operating with an LP executive for each district and now according to our sources they're going to one LP exective for every two districts. More to follow.


White House hold summit on Cybersecurity today at Stanford University President Obama is set to sign an executive order aimed at encouraging companies to share information about cybersecurity threats with the government. Obama will sign the order at a day-long conference on cybersecurity at Stanford University in the heart of Silicon Valley. President Obama will give a speech at 11:20 a.m. PT from the summit. He is also expected to meet privately with a small group of business leaders, part of an effort to mend fences with tech companies still angry over damage to their businesses when government surveillance practices were exposed by former National Security Agency contractor Edward Snowden. Upset about the lack of reforms to those practices, the heads of Google, Facebook and Yahoo are not attending the Stanford conference. But Apple CEO Tim Cook will give an address. "Information sharing may be the single highest-impact, lowest cost, and fastest way to implement capabilities we have at hand as a nation to accelerate our overall defense from the very many increasing threats," American Express CEO Kenneth Chenault says. cnbc.com

Obama Order Will Help Firms Get U.S. Cyberthreat Data One significant part of the executive order would allow the Department of Homeland Security to approve classified information sharing arrangements. DHS previously wasn't among the federal agencies that had this power. A significant part of the executive order is meant to push companies to share more information about cyberthreats with their peers, with the belief that if they alert each other to a new virus or malware, they can help prevent other companies from being hacked. But participation in the "information sharing and analysis organizations" that Mr. Obama is trying to promote will remain voluntary, the White House said, which means companies can choose whether or not to become involved. wsj.com

National Retail Federation Joins Retailers at White House Cybersecurity Summit The National Retail Federation issued the following statement from President and CEO Matthew Shay on the White House Summit on Cybersecurity and Consumer Protection held today at Stanford University. We commend the White House and President Obama for providing solution-based leadership around the significant threat posed by hackers and other cybercriminals. We are encouraged that the administration is pursuing a comprehensive approach and proposing the creation of new Information Sharing and Analysis Organizations, where companies can share information about cyber threats with the government and across sectors of the economy. nrf.com

The executive order is very much in line with what we are already doing to identify, classify and disseminate intelligence on actual and potential cyber threats to more than 150 of the best-known retail brands and companies, large and small. It is an acknowledgement that industries need more flexible and nimble information-sharing platforms to combat cyber threats in the future. nrf.com

Retail/Financial Services Cybersecurity Proposals Released Financial Services Roundtable (FSR) CEO Tim Pawlenty and Retail Industry Leaders Association (RILA) President Sandy Kennedy, co-chairs of the Merchant Financial Services Cybersecurity Partnership, released new recommendations to protect the payments system at a presidential cybersecurity summit in California. The recommendations cover ways that companies can use technology to reduce data theft and the value of payment information if it's stolen or breached, as well as calling for more collaboration in the development of technology standards to safeguard the payments systems. The partnership's goals include fostering data sharing, proactively addressing emerging threats and sharing responsibility for protecting the payment's ecosystem. progressivegrocer.com

Why New Cyber Agency Matters - Obama's new Cyber Threat Intelligence Integration Center - Private Sector Benefits Without Direct Ties A new federal cyberthreat intelligence center could help the government build more resilient networks and better identify cyber-attackers, leading to arrests and punishments, a former top Defense Department IT executive says. Raduege says he doesn't see the private sector working directly with CTIIC, but says it should benefit from the center's work. He explains that cyberthreat intelligence will be fed to CTIIC from other governmental cybersecurity organizations such as the Department of Homeland Security's National Cybersecurity and Communications Integration Center, a 24x7 cyber-situational awareness, incident response and management center known as NCCIC (pronounced n-kick). NCCIC, which works with the private sector, will forward to CTIIC cyberthreat information from the business community. When CTIIC comes up with a plan to defend against or respond to attacks, it alerts the other centers, including NCCIC, to execute it. If private sector systems are threatened, NCCIC will work with affected businesses using the CTIIC plan. govinfosecurity.com

Visa moving to "tokenization" of credit card numbers by spring to reduce value of stolen cards Payment card giant Visa will announce Friday at the White House Cybersecurity Summit here a move to make hacked credit card data far less valuable to hackers. Specifically, Visa CEO Charlie Scharf will take to the stage at Stanford University to announce the "tokenization" of credit card numbers for online transactions. The announcement is one of many the Obama administration expects private sector companies to make during the summit. Visa rival MasterCard is announcing a new $20 million investment in cybersecurity technology. Tokenization means replacing the real 16-digit payment card number used to complete transactions with a substitute number called a "token." A stolen credit card number can be used again and again until the account is closed. But if the token is stolen, transaction analytics can detect subsequent use and prevent a fraudulent payment. politico.com

Visa, MasterCard to Roll Out New Cybersecurity Features - Facial Recognition & Biometrics Coming Visa Inc. and MasterCard Inc. have unveiled plans to ramp up cybersecurity features for online transactions, amid growing concerns over credit-card theft. MasterCard, which plans to spend more than $20 million on the efforts, intends to roll out a pilot program later this year that will use a combination of biometrics, such as facial and voice recognition and fingerprint matching, to authenticate and verify transactions. The company said it would also launch a new product, MasterCard Safety Net, in the U.S. this spring to add an independent layer of security to monitor and block specific transactions based on selected criteria. wsj.com

Merchants footing the bill for data breaches incurred at banks - NRF & NACS inform Senate Banking Committee in joint letter Contrary to what the banking community says, merchants pay the most for costs associated with data breaches at banks. Banks have been falsely claiming that they pay for everything associated with data breaches that happen at retail establishments, and have gone so far as to ask for legislation that would require merchants to pay the banks for costs associated with data breaches. The reality is that merchants not only pay for their own data breaches multiple times over, they also pay for the banks' data breaches. Therefore, the banks should actually be refunding money to merchants – not the other way around. nacsonline.com

Retail sales fall more than forecast in January

GNC plans 125 new U.S. stores with 30 new GNC-Rite Aid store-within-a-store locations

Whole Foods to open 38 to 42 stores and refresh 200

Thirty-One Gifts cuts their LP Director and a number of other positions after seeing a 15% decline in sales

Laid-off RadioShack employees lose severance pay - 40 'key' employees to split $3M closing bonus

Fuel Station Skimmers: Primed at the Pump


LPRC Clarification on Phase 1 Studies
and Package Wrap Report

The project reported last week in the D&D Daily regarding the U.S.S. BoxGuard were the results of a small phase 1 pilot involving 11 store level associates at a Gainesville department store. This was a preliminary test, and the initial results are far from conclusive evidence. These small sample tests can provide directional insight, and are designed to provide the basis and adjustments for larger sample sized research. The LPRC, like all research organizations, frequently conducts initial small tests in order to shape future research.

The LPRC does not consider phase 1 testing extensive enough to draw any firm conclusions regarding the application and removal times of the Boxguards vs any other package wrap. We at the LPRC regret this study was distributed to the public without our knowledge, and before we had the opportunity to discuss the scope and implications of the pilot with all involved parties.

The LPRC has conducted over 100 objective research studies over the past 14 years. The LPRC only publicly releases larger scale phase 2 and 3 studies, and only after all participants have reviewed and discussed the project's methods, results and possible implications for further study. We at the LPRC look forward to releasing further studies conducted for and with our over 40 retailer members and their solution partners.

- Dr. Read Hayes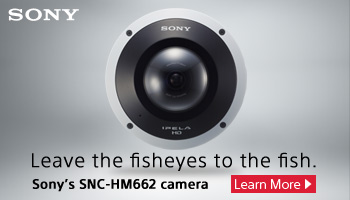 All the news - One place - One Source - One Time
The D&D Daily respects your time
& doesn't filter retail's reality
Report Your News!
(content subject to approval)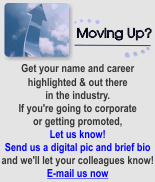 eBay News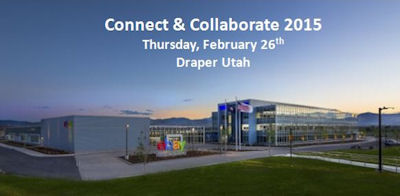 Time is running out, so don't miss out! Please join us for Connect & Collaborate 2015 on Thursday February 26, 2015. eBay's asset protection team hosts some of the nation's leaders in combatting organized retail crime at the eBay facility in Draper, Utah. The one day event provides retailers, law enforcement, and eBay an opportunity to "Connect and Collaborate" on challenges and solutions related to organized retail crime.

Retailer and law enforcement presentations focus on strategies, tactics and partnerships proven effective combatting organized retail crime.

Seats are limited, so RSVP as soon as possible to proact@ebay.com

Hotel Room blocks are available and we can send that information when you RSVP.
eBay Direct - Click Here
(notify - info - questions)



Loss Prevention News Network

With over 3,500 service locations and 10,000 professionally qualified technicians serving national chain store clients, NuTech National is one of the largest alarm service networks in North America. With a commitment to making sure their clients always Experience More, NuTech stays on the leading edge of technology. Tony Mancino, National Account Manager, NuTech, tells us about the company's latest offerings - from its Smart Retail Alert, an all-in-one text messaging service designed to help LP managers in the field be more effective, to its geo-fencing safety application called Employee Watch.

---
In this LPNN Quick Take, Craig Cunningham, VP Business Development, Universal Surveillance Systems, talks with Amber and Joe. Craig elaborates on USS' unique "blending strategy," his experience as a 30-year veteran in the retail industry, and some helpful advice for the next generation of LP executives coming up in the business.
Solution Providers, have a video or commercial you want to publish? Contact us.


2015's Let's Get LP Social
We want your Group LP Selfies - So keep them coming retail LP teams!

Submit a group selfie of you and your LP team and you could get a plaque. Please submit a high resolution photo (300 dpi) and logo at 5" wide for your printed plaque, and if you have a tagline or slogan either from your team or from the company, please send it to us as well for inclusion on the plaques and here on the Daily. Click here for more details.
---




Burlington Stores LP Team - Alabama and Florida

"Leaders and Best"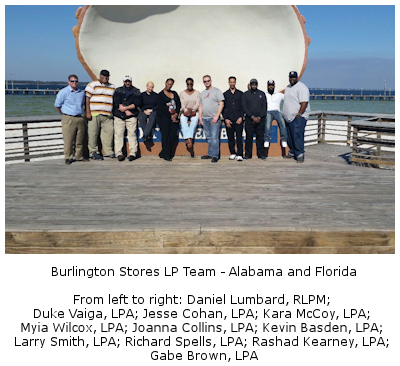 View all the selfies here!

Canadian Push
Sponsored by Vector Security
Long Starved for High-Enders - Luxury Retailers are Coming to Canada - With only two true high-enders Canada is ripe territory Although Canada's population of affluent shoppers is relatively small, the group packs a powerful punch. Some of the country's wealthy spend tens or hundreds of thousands of dollars annually on luxury goods and if they're not shopping at mono-brand designer boutiques, Holt Renfrew or Harry Rosen, they're buying online or traveling internationally. Even the non-wealthy are buying luxury. there's a trend among many women, especially those in urban centres, to splurge on luxury footwear and handbags - even more than on pricey ready-to-wear. Luxury brands have recognized this trend and have started opening locations at places like Toronto's Yorkdale Shopping Centre. The new generation tends to view luxury differently. Many Millennials now seek the luxury experience, emulating what they see in popular culture. The awareness of luxury accessories and footwear among Canadian men is growing rapidly, a trend Ms Efros expects to continue with the new luxury retailers arriving in Canada. The entry into Canada of these luxury mono and multi-brand retailers will repatriate some of the dollars currently spent on luxury outside the country and will also increase the visibility and awareness of luxury retail. Holt Renfrew is Canada's only existing luxury women's chain and it will face significant competitive pressures from Saks, Nordstrom, the Canadian outposts of the global luxury brands that continue to open stores in Canada. It will be interesting to watch Canadian retail in the next several years, as luxury brands and retailers compete for a finite amount of spending. Competition will be fierce and fallout is likely. retail-insider.com

$18,000 Target Check Bounces to Small Business Market Researcher - 2,000 more are waiting for their's 20-year veteran market researcher spent months working on a major customer-feedback project for the discount retailer. Just before Target was granted court protection from creditors, the company sent her a cheque for $18,000, the final payment for her work. The cheque was dated Jan. 13, two days before the court filing, but she didn't get it until Jan. 26. When she went to the bank to cash it, the cheque bounced. Now, she's among nearly 2,000 unsecured creditors who are waiting to see if and when they'll get any of the money they're owed. "Vulnerable small businesses are going to be hurt deeply and so are the people who own and run them." theglobeandmail.com

Dollar Tree, Dollarama growing in Canada - 'Nipping away at the drug stores'

Committee to oversee structure, shape of Canada's Parliament Hill security

Wal-Mart Canada expanding - building 29 new Supercenters and expanding distribution network

Montreal's Saint-Laurent Street Has Lost 160 Stores

Danier Leather exploring strategic alternatives after Q2 results - sales down 10%

RCMP looking for jewelry thief in Stony Plain; $40,000 of merchandise stolen

Police accuse man of being 'polite' drugstore bandit in Saskatoon

Three arrested in Hamilton, ON drug store robbery

West Shore RCMP suspect Pharmacy break-ins are linked in Saanich

e-commerce

Sponsored by The Zellman Group
Report: U.K. Consumers Don't Trust Mobile, But Cards are Fine While U.K. consumers are making mobile transactions at a higher rate than last year, the number of people that perceive them to be the least secure way to pay for things has doubled, according to a new report. More than 71 percent of respondents called mobile payments the least secure way to pay. On the other hand, the number of people who trust credit and debit cards on the Internet has risen by 20 percent. Cash remained king, with nearly 73 percent calling it the most secure way to pay. cardnotpresent.com

Future of money: Cashless, cardless, paperless
The MIT Technology Review recently created a report, entitled "The Future of Money," which looks at the overall industry and factors leading to greater digitization of payments. Mobile phones have been a catalyst for much of the change, but it is important to remember that it is still very much a cash-based world... as estimates show that 85% of consumer transactions worldwide are still done with paper bills and metal coins. This report states how the digitization of payments is growing the overall market opportunity:

As technology drives a shift in how we buy things, the revenue that the payments industry extracts could grow to more than US $2 trillion a year by 2023, double the 2013 figure, the Boston Consulting Group predicts. Much of that increase will come from a reduction in cash payments in developing countries. mobilepaymentstoday.com

"Fraud is not a person - it is a dynamic grouping of statistics that deviate from the norm."
Stuart B. Levine, CFI, CFCI
CEO, The Zellman Group & Zelligent

ORC News
Sponsored by Security Resources
Riverside Police Department Partner with Ralphs Grocery Company to Combat Organized Retail Crime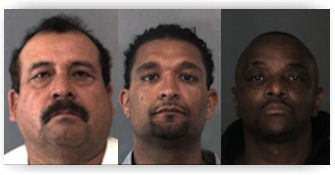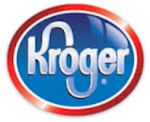 RIVERSIDE, CA – In June 2014, the Riverside Police Department East NPC Investigations along with the Organized Retail Crime Division of Ralphs Grocery Company began conducting an investigation to combat retail theft. Ralphs began investigating large scale thefts that totaled over $1 million in missing product. Detectives and Organized Retail Crime (ORC) investigators formulated an investigative strategy and discovered several employees were conspiring in an ongoing scheme to financially benefit from organized retail theft from within the facility.

The joint investigation led to the issuance of search warrants for multiple residences that were owned by employees of the Ralphs Grocery Distribution Center in Riverside. The results of the search warrants revealed over $20,000 in stolen product in the residence of one of the employees. Further investigation revealed an online business responsible for over $80,000 in sales of stolen Ralphs product in a 60 day period.

Organized Retail Crime is responsible for an estimated $32 billion loss to retailers per year in the United States. This long term investigation was an excellent example of the Law Enforcement and Organized Retail Crime partnerships in an effort to combat ORC and to protect and serve the City of Riverside and its businesses.

On February 11, 2015, Riverside Police Department arrested Dean Thompson, age 34 from Temecula, CA, Froilan Garcia, age 57 from Romoland, CA, and Charles Cherry, age 48, from Colton, CA for multiple theft and embezzlement charges.

If you have additional information concerning this investigation and/or crimes similar in nature, you are encouraged to contact case agent Officer S. Ontko at (951) 826-5638.
*Thank you Denny Dansak for this ORC press release!

TJX Canada ORC Team and Toronto Police close $75,000 cases The Toronto Police Service would like to inform the public of arrests made and search warrants executed in a series of thefts from across the province. On Monday, February 9, 2015, at 6 a.m., five people were arrested and charged with various property-related thefts from a number of major department stores in the Jane Street and Finch Avenue West area. In the course of the investigation, officers found over $75,000 of other stolen goods. Thanks Andrew Grummett for this submission! torontopolice.on.ca

UPDATE: Maricopa County, AZ Attorney Bill Montgomery speaks to the press regarding 'Operation Power Burn' In attendance and partners in the operation are: Michelle Ahlmer, Arizona Retailers Association; Joe Kopelic, Divisional Loss Prevention Manager, Fry's Food Stores; David Bailey, Market Asset Protection Manager, Walmart; Mike Moran, Market Asset Protection Manager, Walmart and Thomas Rosch, Senior Investigator-Global Investigations, Walmart. youtube.com
Retailer's Alert: ORC Ring Operating in Florida - $7,500 in lingerie stolen from Victoria's Secret in Tyrone Mall in St. Petersburg, Fla.
In one month, an organized theft ring has taken more than $7,500 in women's undergarments from Victoria's Secret store at Tyrone Mall, according to police. In January, there were three grand theft offenses committed at the store in the mall. On each occasion, surveillance cameras showed suspects stealing more than $2,500.00 worth of woman's lingerie. The suspects appear to be well organized with some acting as lookouts and distracters while the theft is taking place (see video below). Detectives believe these suspects are related to an organized group targeting retail stores in malls and factory outlets throughout Florida. abcactionnews.com
Raleigh, Clayton police charge woman in $8,600 merchandise thefts from Belk, Walmarts A woman from Henderson was arrested at a Holly Springs Walmart store early Friday on warrants from Raleigh and Clayton police charging she had shoplifted $8,600 in merchandise from two Walmarts and a Belk store and helped in the theft of more. Raleigh police charged that the thefts began with Ross carrying off "80 pair of dress pants, jeans and shirts" worth $3,680 from the Belk store. That is also when, police charged, Ross helped unknown other people carry away clothing worth $1,100. On Jan. 15, Raleigh police charged, Ross stole a little over $2,000 worth of electronics and housewares from the Walmart. The third warrant, from Clayton police, alleged Ross stole $2,900 worth of "computers, television, tools and kitchen appliances" from the Walmart. newsobserver.com

Mesa police looking for male ORC thief hitting Safeway for $1,400 in alcohol in four days
Do you have an ORC case to share?
Share your ORC news and help the industry grow

Retail Crime News

Sponsored by NuTech National
Person of Interest arrested in deadly Willowbrook Mall shooting in Houston, TX Police have arrested a relative of the two people who were shot Wednesday outside Willowbrook Mall in northwest Houston. Dante Thomas was taken into custody Thursday night in northwest Harris County. He has not been charged in this case, but police say he is a person of interest. The shooting happened around 7:30pm Wednesday in the parking lot of the Macy's store at the mall. Police say witnesses saw two women in the pickup truck in the parking lot. At some point, shots were fired; police are still trying to piece together the details leading up to the attack. One woman died in the truck. Her adult daughter was transported to the hospital and is in critical but stable condition. Both victims were shot in the head. abc13.com
Federal Grand Jury brings charges against man accused of Arson in Ferguson riots Federal prosecutors are bringing charges in one of the fires in riots that destroyed businesses after the Michael Brown grand jury decision. A federal grand jury indicted Antonio Whiteside, 26, charging him with the arson of the Ferguson Market, the spokesman for the U.S. Attorney's Office in St. Louis said. The market was the scene of a reported strong-armed robbery by Michael Brown shortly before his fatal confrontation with police officer Darren Wilson. Police from St. Louis County, Ferguson and the Bureau of Alcohol, Tobacco, Firearms and Explosives circulated surveillance camera pictures of a suspect wearing a camouflage jacket in connection with the fire. Whiteside is that suspect, prosecutors allege, according to a U.S. law enforcement official briefed on the investigation. Investigators said he was seen using an accelerant to set fire to the market, the official said. He was arrested in January and the indictment was brought on Wednesday. fox4kc.com

CVS Clerk steals gun from suspect during East Mount Airy, PA Armed Robbery Philadelphia police have released surveillance of an armed suspect who robbed a drug store and attacked a store clerk in the city's East Mount Airy neighborhood Tuesday night. It happened at the CVS Pharmacy on the 6300 block of Stenton Avenue. Police say the suspect walked into the store just before 8 p.m. and approached the register to make a purchase. He pulled out a black BB gun from underneath a blanket and handed the 22 year-old female employee a demand note stating: "All the money in the cash register." The employee placed the money into a white plastic bag and set it on the counter. When the robber reached for the bag, the clerk quickly grabbed the BB gun and backed away. The suspect then forced his way behind the counter, punching the woman several times to try to get his gun back. When another employee came to help, the man fled the store with the money, leaving the BB gun behind. The employee suffered minor scratches to her arms and head. 6abc.com
UK: Smoke cloaking device confuses Jewelry store burglars escape This is the moment a gang of thieves managed to escape with thousands of pounds worth of jewelry - despite slipping around the shop's polished floor. CCTV captures the moment a silver Mercedes smashed into a Coverntry jewelers on January 29, before four masked men raid display cabinets packed with expensive gold jewelry. In the minute long footage released by West Midlands Police on Thursday, the greedy robbers can be seen slipping, sliding and even falling over on the mirror-like floor in their haste to get to the goods. telegraph.co.uk
Employee accused of stealing $42,000 of merchandise from Boynton Beach store An employee of a Boynton Beach home improvement store is accused of stealing from the business, police said. Boynton Beach police said Brian McCray, 42, stole more than $42,000 worth of material from Floor & Decor, 1974 High Ridge Road, in Boynton Beach over a four-month period. He was arrested Wednesday. According to an arrest report, McCray would load merchandise into a vehicle from the loading dock at the back of the store without charging it to anyone. He is charged with grand theft and is being held at the Palm Beach County Jail on $3,000 bail. sun-sentinel.com

Brinks guard shot killed in armed robbery near Houston Galleria Mall Thursday

More then 2,00 websites selling counterfeit luxury designer goods taken down in London, UK

Two Ghanaians busted for credit card fraud hitting Kroger's in Goshen, OH - 192 gift cards, 81 money orders valued $35K

Walmart cashier arrested on $900 theft charge in Louisville

Inquest set for suspect killed in armed robbery standoff in western PA

Three arrested in suspected string of ID thefts in San Francisco area

ATM 'smash and grabs' in San Antonio, TX on the rise; targeting Walgreens and CVS

5 teens accused of vandalizing grocery store in Marysville, CA

Berks County woman sentenced to state prison for shoplifting at Famous Footwear

Three Hanford, CA retailers hit with early morning burglaries; Verizon, JC Penney and Kicks and Caps

Paramus, NJ Police grab mall shoplifters after one sprays Lord & Taylor LP Agent with Mace

Guitar theft suspect tased, pepper sprayed after running from Colorado Springs Police

Meriden, CT woman attempted to shoplift from grocery store, assaulted pregnant Stop and Shop store detective

UK: Castleford's Carlton Lanes Shopping Centre reported a Jewelry Smash and Grab burglary

Weisfield Jewelers in the Westfield Parkway Plaza, El Cajon, California reported an Armed Robbery, 7 pieces valued at over $31,000


Robberies and Burglaries
● Casey's General - Belleville, IL, Armed Robbery
● Chevron - Houston, TX - Burglary/ ATM
● Circle K - Newark, DE - Armed Robbery
● Cricket Wireless - Knoxville, TN - Armed Robbery
● CVS - Hollywood, FL - Armed Robbery
● CVS - Knoxville, TN - Armed Robbery
● Dollar General - Dayton, OH - Robbery
● Dollar General - Chattanooga, TN - Armed Robbery
● High-Up Food - Loudoun Co, VA - Armed Robbery
● Handi-Stop - Bryan, TX - Robbery
● Rite Aid - West Rutland, VT - Armed Robbery
● Robinson Mart - Simcoe, ON - Armed Robbery
● Shop 'n Save - Cahokia, IL - Armed Robbery
● Skier's Outlet - Oshkosh, WI - Burglary
● Snappy's - Vancouver, WA - Armed Robbery
● 7-Eleven - Niagara Falls, NY - Armed Robbery



Featured Job Listings
Sponsored by NuTech National
Feature Your Job Here For 30 Days -
70% Aren't On the Boards
Director of LP
PacSun
Anaheim, CA
PacSun
Director Global AP
KFC & PH
Plano, TX
YUM! Brands
Sr. Director, Field LP
Ross Stores
Dublin, CA
Ross Stores
VP Supply Chain, LP & Safety
Ross Stores
Ft. Mill, SC
Ross Stores
VP of Sales
Checkview
Chanhassen, MN
Checkview
Director LP
Sephora
San Francisco, CA
Sephora
Corporate Mgr LP
Five Below
Philadelphia, PA
LinkedIn
Director LP East
Old Navy
New York, NY
Gap Inc
Director of Divisional LP
Dollar General
Goodlettsville, TN
Dollar General
Director, LP Regional
Ross Stores
Hoffman Estates, IL
Ross Stores
Director Market LP
Walgreens
Phoenix, AZ
Walgreens
Director Market AP
Walgreens
Glastonbury, CT
Walgreens
Director Market AP
Walgreens
Guaynabo, PR
Walgreens
Director Market AP
Walgreens
Denver, CO
Walgreens
Director Market AP
Walgreens
Southfield, MI
Walgreens
Director Market AP
Walgreens
Roseville, MN
Walgreens
NEW TODAY Market Asset & Profit Protection Mgr
Sears
Los Angeles, CA
Sears Holdings Corp
NEW TODAY Zone Asset & Profit Protection Mgr
Sears
Houston, TX
Sears Holdings Corp
NEW TODAY Zone Asset & Profit Protection Mgr
Sears
Dallas, TX
Sears Holdings Corp
Regional AP Mgr
SpartanNash
Grand Rapids, MI
LinkedIn
Regional LP Mgr
Dollar General
Multiple locations nationwide
Dollar General
LP Manager
Bowlmor AMF
Chicago, IL
Bowlmor AMF
LP Manager
Bowlmor AMF
Denver, CO
Bowlmor AMF
Regional LP Manager
PetSupermarket
Tampa, FL
Downing & Downing
Regional LP Manager
Tilly's
Orlando, FL
Tilly's
NEW TODAY Market AP Specialist
REI
Los Angeles, CA
REI
NEW TODAY Communications Center Operator
Wegmans
Rochester, NY
Wegmans
Store AP Officer
Wegmans
Buffalo, NY
Wegmans
AP Officer
Wegmans
Rochester, NY
Wegmans
AP Specialist
Wegmans
Syracuse, NY
Wegmans
AP Specialist
Wegmans
Woodbridge, VA
Wegmans
AP Specialist
Wegmans
Woodbridge, NJ
Wegmans
AP Specialist
Wegmans
Hunt Valley, MD
Wegmans
Sales Representative
NuTech National
Maitland, FL
NuTech National
National Account Executive
Checkview
Northeast Region
Checkview
National Account Executive
Checkview
United States
Checkview
Corporate Investigator
Confidential
San Francisco Bay, CA
Confidential
National Account Manager
Vector Security, Inc
TBD
Vector Security, Inc

Limited Time Only - Post Your Multi-Unit LP jobs for FREE - Learn More Here


Daily Job Alerts


Appearing One Day Only
View our Internet Jobs Archives here
LP Supervisor
JC Penney
Bismarck, ND
JC Penney
Dept Mgr LP & Safety
Lowe's
New Orleans, LA
Lowe's
Regional LP Mgr
Rent-A-Center
Metro NYC Area
Rent-A-Center
LP Manager
Banana Republic
Raleigh, NC
Gap Inc
AP Team Leader
Target
Aurora, OH
Target
ETL Assets Protection
Target
Windsor, CT
Target
LP Manager
Macy's
Taylor, MI
Macy's
AP Manager in Training
Walmart
Longview, TX
Wal-Mart
AP Manager in Training
Walmart
North Bergen, NJ
Wal-Mart
AP Manager in Training
Walmart
Woodbridge, VA
Wal-Mart
AP Manager in Training
Walmart
Springfield, OH
Wal-Mart
AP Manager in Training
Walmart
Thomaston, ME
Wal-Mart
AP Manager in Training
Walmart
Salem, VA
Wal-Mart
AP Manager in Training
Walmart
Luddington, MI
Wal-Mart
AP Manager in Training
Walmart
Hialeah, FL
Wal-Mart
AP Manager in Training
Walmart
Panama City Beach, FL
Wal-Mart
LP Specialist
Home Depot Canada
Ottawa, ON, Canada
Workopolis
LP Manager
CVS Caremark
Washington DC
CVS Caremark


Home of the Industry's Original
On the Move

Jay Mealing was promoted to Vice President, AP & Security - Mexico City, Mexico for Walmart.
Rebecca Trevino was named Region Asset & Profit Protection Director Southeast and Puerto Rico for Sears Holdings Corporation.

Post Your New Job or Promotion!
See all the Industry Movement


Your Career
Sponsor this section of the Daily
5 Ways to Achieve Insurmountable Goals Everyone has goals that they want to accomplish, but what keeps us from actually achieving them? Often we get sidetracked and pulled away from achieving them, or maybe we're just too worried about what will happen if we fail. Here are some tips to help you get over the humps and make your goals happen. Jot a thought

Spread the Love in the Workplace
The month of February has become synonymous with love, but Valentines Day isn't the only time of the year to show your appreciation for your employees! Here are some year-round ideas you can use to show your employees you appreciate their hard work. Public recognition

Stop Trying to Bribe Your Employees and Do This Instead The go-to solution for improving employee engagement has been to focus on making them happy, whether through perks or incentives. However, there are better motivators to help your team be more engaged and happy at work. Here are some ideas to focus on instead of bribes. What drives them?

4 Simple Steps that will Empower Your People to Do Better Sometimes you will come across that one employee who doesn't respond well to coaching. No matter how many times you go over it, something just doesn't click. Take a look at how you're communicating as it may be the culprit. Use this four step process to help. 4MAT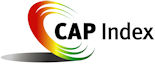 Tip of the Day
Sponsored by Vector Security
"Keep It Simple." What a phrase that we've all heard a million times and, quite frankly, most of us don't take it seriously enough. So many tend to over think and over do that, at times, we just don't get things done. Ken Blanchard said in one of his books that if you expect or even want perfection, you'll never get anything done. We all tend to over think and in our desire to do what's best, we can get lost in details and stand in the way of moving forward - most of which is as a result of just plainly not having enough confidence in one's self to just risk it and go for it. Hesitation is human nature and wanting to make sure you get things exactly perfect - well somebody's going to pass you by with the answer - that's simple, but brilliant. So keep it simple and have faith in the bird on your shoulder.

Just a Thought,
Gus







Upcoming Events
---
Recruiting?
Get your job e-mailed to everyone... everyday
Post on our Featured Jobs Board!
Reach your target audience in 2015 every day!
Request our 2015 Media Kit
update account / change e-mail
unsubscribe FEEDBACK
www.downing-downing.com

Advertise With The D&D Daily




36615 Vine Street, Suite 103
Willoughby, OH 44094
440.942.0671
copyright 2009-2019
all rights reserved globally