The D&D Daily Mobile Edition
LP, AP & IT Security's #1 News Source
---

---

---

---
Moving Up

Sponsored by
Agilence
Larry Carroll promoted to Vice President of Asset Protection, Inventory Analytics & Compliance for 99 Cents Only Stores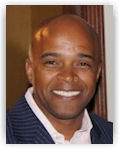 Prior, Larry was the Vice President of Asset Protection, where he was in charge of the efforts to rebuild the previously outsourced AP team. He took on this role in 2015. Previously he was the Director of Loss Prevention for BevMo! and had been there for over a year. He has held other loss prevention roles such as Director of Loss Prevention/ Senior LP Division Manager for SaveMart Supermarkets/Albertsons, and Director of Regional Loss Prevention, Regional Investigator and Area LP Manager for Lowe's. Congratulations Larry!

---
Top Industry News
NYC Blows it - Loses Amazon's HQ2
Amazon Pulls Out of Planned New York City Headquarters
Amazon said on Thursday that it was canceling plans to build a corporate campus in New York City. The company had planned to build a sprawling complex in Long Island City, Queens, in exchange for nearly $3 billion in state and city incentives.

But the deal had run into fierce opposition from local lawmakers who criticized providing subsidies to one of the world's most valuable companies. Amazon said the deal would have created more than 25,000 jobs.
Amazon's decision is a major blow for Gov. Andrew M. Cuomo and Mayor Bill de Blasio, who had set aside their differences to lure the giant tech company to New York.

Amazon Statement: After much thought and deliberation, we've decided not to move forward with our plans to build a headquarters for Amazon in Long Island City, Queens

We do not intend to re-open the HQ2 search at this time. We will proceed as planned in Northern Virginia and Nashville, and we will continue to hire and grow across our 17 corporate offices and tech hubs in the U.S. and Canada. nytimes.com

Amazon's full statement
California Democrats Introduce 'Immunity from Arrest' Law
Proposed legislation aimed at protecting sex workers
has implications for robberies, burglaries & violent crimes

California Democrats have introduced legislation to shield a person from the consequences of crimes they commit in California, even violent ones, as long as the person reports the crimes to authorities. The language of the proposed statute appears to immunize a person from ANY crime so long as they are reporting a violation of a sex crime law. And it appears the Legislative Counsel went along with this, based on the bill language.

California Senate Bill 233, authored by Scott Wiener (D-San Francisco) and coauthored by State Assembly members Bill Quirk (D-Hayward) and Laura Friedman (D-Glendale), says: "A person who is reporting a crime of sexual assault, human trafficking, stalking, robbery, assault, kidnapping, threats, blackmail, extortion, burglary, or another violent crime shall not be arrested for a crime ..."

Sen. Wiener and the San Francisco Chronicle reported that this legislation is all about protecting victimized sex workers. However, the truth in what is being said and reported about this bill is one thing and what the actual text of the legislation states is an entirely different matter. californiaglobe.com

UK Grocer: Proposed cuts to Tesco security 'will put staff and customers at risk', say local workers and trade unionists
Local Tesco workers and Derry trade unions have expressed serious concerns after the retail giant admitted plans to cut security staff across its stores.

The cost-saving move could potentially place customers and staff at risk if they are expected to challenge shop-lifters or violent customers.

Yesterday, a Tesco spokesperson confirmed to the Derry News: "The changes are part of an annual review and as a result there will be a small reduction in security support colleagues in low risk stores. This will not affect the robust security measures that are currently in place and the safety of our colleagues and customers continues to be our main priority."

In its January statement, Tesco announced that up to 9,000 staff would be affected by cuts. It said that due to customers "shopping in different ways" and using counters "less frequently."

Editor's Note: First time I've ever seen a union and workers complain about security cuts. Now that reflects what we're all seeing, both in the U.S. and the UK - the increased violence and shoplifting in stores. For the unions to voice it as a concern means the entire workforce is complaining and worried. derrynow.com

Judge: Walmart firing violated Arizona medical marijuana law
Walmart discriminated against an worker at an Arizona store when it fired the employee, a medical marijuana cardholder, solely due to a positive drug test, a federal judge ruled last week in the U.S. District Court for the District of Arizona (Whitmire v. Wal-Mart Stores, Inc., No. 3:17-cv-08108​​ (D. Ariz. Feb. 7, 2018)).

A federal district court judge granted sua sponte summary judgment in part for the plaintiff on the question of Walmart's liability for discrimination under the Arizona Medical Marijuana Act (AMMA). "Without any evidence that Plaintiff 'used, possessed or was impaired by marijuana' at work, ... it is clear that Defendant discriminated against Plaintiff in violation of A.R.S. § 36-2813(B)(2) of the AMMA by suspending and then terminating Plaintiff solely based on her positive drug screen," the judge said.

Editor's Note: With 30 states now legalizing marijiuana and it remaining against federal law, retail amercia is going to be faced with dozens if not hundreds of law suits around every aspect of the emloyment process. From onsite injury's, to making home delivery's, driving forklifts, warehouse work, etc. Virtually every aspect of employment law will be tested and much of it redefined. Certainly LP has to be intimately involved in these processes and especially from the workmens compensation prospective.

This case specifically deals with usage the night before and not day of or during work. Therein lies what will be debated for decades. hrdive.com

What CFOs Are Reading
2019 Pay Raises - 19% Say No Raise - Bonuses & Perks
Companies Are Worried About Employee Retention, But Don't Plan to Raise Pay
A study from PayScale found companies are hoping to use perks and targeted increases to keep key employees.

Sixty-six percent of companies said employee retention is a major concern, but a large majority of them don't plan to raise compensation in a meaningful amount amid concerns the economy might be headed toward a recession, according to a survey from PayScale.

Sixty-nine percent of companies said they plan to increase base pay by 3% or less this year, just keeping pace with inflation. Nineteen percent said they planned no base-pay increase at all.

Two thirds of companies said they planned to use bonuses to retain top performers and more than 40% said they gave base-pay increases of 10% or more for highly competitive jobs, such as IT positions.

The survey found one-third of companies will offer paid family leave in 2019, up slightly from last year. Nine percent of employers said they would offer unlimited paid time off, up from 5% three years ago. Forty-four percent of companies said they would allow employees to work remotely in 2019, up from 39% in 2018. Allowing employees to work remotely can help companies save money on office space.

The PayScale Compensation Best Practices Report drew on more than 7,000 companies that answered questions about compensation, employee engagement, and retention. cfo.com

2,187 Closures in First Month of 2019 & Counting
America Still Has Too Many Stores
Sales Up But Shuttering Large Numbers of Stores Continues
A new report by Coresight Research said mass store closings are in the offing again this year, following 2018 when 5,524 turned off their lights and 2017 when 8,139 closed. So far in 2019, retailers have announced 2,187 store closures, Ascena Retail, Charlotte Russe, Gymboree and J.C. Penney locations among them.

While department stores and some specialty operators struggle, discount and dollar store operators continue to add locations. Retailers, according to Coresight, have announced 1,411 new store openings, offsetting almost two-thirds of those being shuttered. retailwire.com

'No light at the end of the tunnel' for store closures
Store closure announcements are up 23%, hitting 2,187, versus this time last year and more are on their way as a result of several major bankruptcies and others on their way. The firm anticipates store closures this year to look a lot like the store closures in 2017 and 2018.

The number of retail bankruptcies filed within the first six weeks of 2019 is already at one-third of last year's total, according to the report.

Not all sectors are experiencing net closures though. Last year, general merchandisers collectively opened nearly 1,400 stores, niche specialty stores opened 75, food retail opened 58, sporting goods opened 22, internet businesses opened 11 and warehouse clubs opened 9.

There are still way too many stores in America. The country has significantly more retail space per person — 23.5 square feet — than countries like Canada — 16.4 square feet — or Australia — 11.1, according to a 2016 report from Morningstar cited by Coresight.

E-commerce, too many stores and debt the three bullets taking down retailers.

Editor's Note: In this writer's opinion this is the bottom of the barrel dying off last and it will not look pretty. For all of those private equity groups who cashed-in in the 90s and 2000s the grim reaper is at the door and e-commerce was the banana peel that was the final slip. retaildive.com
Legislative Update
Illinois: Felony Threshold increase to $2,000; HB1614 In Committee on 2/13
HB1614 Amends the Criminal Code of 2012. Increases the threshold amount of theft not from the person and retail theft that enhances the offense from a misdemeanor to a felony to $2,000. Provides that an enhancement from a misdemeanor to a felony based on a prior conviction must only be for felony theft.
House Sponsors Rep. Justin Slaughter (D) and William Davis (D). ilga.gov

Natural Disasters Cost the U.S. $91 Billion in 2018
According to NASA and the National Oceanic and Atmospheric Administration's annual global analysis report, there were 14 natural disasters that caused at least $1 billion each in damages last year. This made 2018 the fourth-costliest year for natural disasters in the U.S. since 1980.

The report also named 2018 the fourth warmest year in a continued warming trend. securitymagazine.com

Director Store Operations - Inventory Management Posted for Luxottica in Mason, OH
The Director Operations supports the brand profitability by safeguarding LensCrafters assets,and minimizing shrink and damages. The role is responsible to identify known or suspected internal and external issues involving shrink, inventory and dishonesty while promoting an atmosphere of prevention, awareness, and accountability. The role is responsible for the analysis of inventory results to develop strategies, training and policies to improve results across LensCrafters. The role is expected to strategically partner with the Directors of Asset Protection and Inventory Control to execute key strategies or initiatives key to Asset Protection and LensCrafters.

Lead the identification of risks across LensCrafters and administer solutions in partnership with Asset Protection, utilizing appropriate tools within AP department.

Lead the development and implementation of Asset Protection & Inventory Control programs within LensCrafters.

LensCrafters is the largest optical retailer in North America with 900+ stores and as part of an eyewear industry leader, Luxottica, our love of eyes and higher standard of quality have made LensCrafters a leader in vision care for over 30 years. luxottica.com

Director of Loss Prevention Posted for Cosentino's Food Stores in Johnson, KS
Provide strategic leadership and direction to the Loss Prevention Team. Collaboratively partnering across the organization in a consultative manner to help manage, identify, evaluate, control, and minimize exposure to all forms of loss in a way that is financially responsible and operationally sustainable. They have 27 stores and the job reports to the CFO. jobappnetwork.com

T-Mobile Chief Gives Congress Pledge Not to Use Huawei Gear

Quarterly Results
Canadian Tire Q4 up 2.2%, sales up 5.5%, full yr. sales up 5.9%

WEBINAR: How RC Willey Converted Sushi to Sales: A Tale of Measuring ROI
Thursday, February 21, 2019 at 1:00 PM EST
Are your stores' promotional marketing events driving conversions? Tracking return on investment for marketing strategies can be challenging for retailers without actionable data. In this webinar, you'll see how furniture retailer, RC Willey, integrated network camera analytics with their POS system to reveal a deeper analysis of store productivity. You'll hear from Rod Mosher, Director of Loss Prevention and Safety at RC Willey, who implemented Axis network surveillance technologies to track conversions during a free sushi night promotion. Through their analysis, they were able to determine that the promotion brought in 30% more foot traffic and resulted in a 10% increase in sales. Data like that is hard to ignore – with reliable business intelligence, it's easier than ever to optimize retail stores with faster decision-making and a wealth of analytics data.
All the News - One Place - One Source - One Time
The D&D Daily respects your time
and doesn't filter retail's reality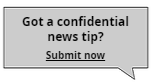 ---

---
---
Spotlight on
Auror

Work Smart, Not Hard
to Solve Crime in Your Stores
We're yet to meet a retailer who finds it easy to report, solve and prevent crime in their stores.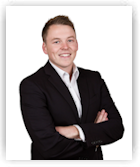 B

y Tom Batterbury, Co-Founder & Co-CEO of Auror



We recently shared our experiences of re-imagining retail crime reporting. Getting good intel from stores is a great first step, but it's what you do with that intel that can disrupt crime at your stores. Reporting crime without outcomes is just another cost of doing business, and to put it frankly, a waste of time.

Wouldn't it be nice if all your intel started to WORK FOR YOU to help solve more crime across your stores?

In this article we'll share our perspectives on how software needs to help retailers solve more cases, faster, by concentrating on these 4 critical components:

● Linking events to repeat people easily
● Connect relationships between subjects automatically
● Accessing images and CCTV to build intel
● Search, build and follow specific cases
Our data shows that just 10% of subjects are responsible for 50% of the loss. These subjects are generally professional shoplifters or Organized Retail Crime (ORC) groups that have a disproportionate impact on you and your organization. So focusing on the people, rather than just the incidents, is a great way to start.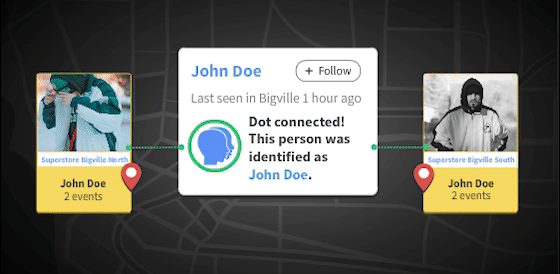 Identifying Repeat People and ORC



Many systems we've seen AP/LP teams use do a decent job as a system of record for each event that occurs in their stores. But they don't make it easy to identify and build connections between subjects, accomplices, and vehicles across multiple events. Therefore, it makes sense that a system should be built around connecting events to subjects and accomplices rather than the events themselves.

In our research we observed how challenging it can be for investigators to connect the dots on events happening across their store network. And even in a store environment, the store team may know they have apprehended a repeat person, but it is too difficult for them to find the person in their system or link a new incident to them. This slows down the process of identifying repeat people.

Read More Here
---

---

70% of Consumers Want Biometrics in the Workplace
Speed, simplicity, and security underscore their desire, a new study shows.

The "Biometric Consumer Sentiment Survey," released by Veridium today, is based on responses from 1,000 US adults who have experience using biometrics to log into accounts. Respondents cited speed (35%), not having to remember passwords (33%), and security (31%) as the main reasons for looking favorably on biometric authentication.

What's clear is that passwords have not evolved," says James Stickland, CEO of Veridium. "They have only grown more complex and confusing, so we're finding that consumers want to move the experience they've had with biometrics to the workplace."

George Avetisov, CEO of HYPR, says biometrics in the workplace will start at the executive level, with smartphones for top execs, and work its way down to the rank-and-file staff.

"On the consumer side, we're seeing large financial companies looking to use biometrics in the payments arena for their customers." "We've also found that there's an ever-growing crowd of people who support eliminating the password," Stickland says. darkreading.com

The Three Greatest Valentine's Day Cyber Threats
Valentine's Day is a boon to restaurants, retailers, flower shops, online dating sites – and cyber hackers. That's because consumers' defenses are down, as they search for great deals on gifts for loved ones – or seek to start a new relationship online. As a result, company networks, from mid-market B2B enterprises to small and medium-sized businesses (SMBs), can be compromised.

According to Comodo Cybersecurity, the three greatest Valentine's Day cyber threats this year are:

1. Phishing emails targeting online shoppers and daters
2. Malware advertising mimicking legitimate websites
3. Cyberattacks targeting point-of-sale devices modernrestaurantmanagement.com

New California Governor Proposes "New Data Dividend"
Tech Pays Consumers For Their Data
Some tech experts have suggested that companies like Facebook and Google should pay consumers for their information.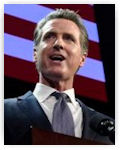 In his first state of the state address on Tuesday, California Gov. Gavin Newsom proposed "a new data dividend" that could allow residents to get paid for providing access to their data.

"California's consumers should also be able to share in the wealth that is created from their data," Newsom said from the State Capitol in Sacramento. The Democrat said tech companies that "make billions of dollars collecting, curating and monetizing our personal data have a duty to protect it." cnbc.com

(ISC)2 Announces New Professional Development Institute to Train Cyber Professionals
(ISC)2 has launched its Professional Development Institute (PDI) to combat the global shortage of skilled and trained cybersecurity professionals.

PDI is provided as a free portfolio of course offerings to (ISC)2 members and associates. It will help enhance their skills and abilities by providing access to rich continuing professional education (CPE) opportunities that augment the knowledge they've gained throughout their careers.

Courses are also available for a competitive price to non-members and the general public. Learn more here: https://www.isc2.org/development securitymagazine.com

5 Key Reasons Companies Are Wary of AI Adoption
While just one in six companies say they get high value from AI, a majority say they will within two years. But first, there are barriers to overcome.

Protiviti identified five major barriers to AI adoption.

First, although improved cybersecurity is a major advantage of AI, it also brings its own cybersecurity risks due to the greater access to sensitive and personal data.

Second, there are other regulatory constraints. Organizations must be able to audit their advanced AI applications, not only to ensure that data is secure, but that company leaders understand how the applications work.

Third, only half of companies apply as much rigor to AI business cases as they do to other investments. About one in three bases AI investments solely on proof of concept, while one in five requires neither ROI nor proof of concept.

Fourth, however, compelling proofs of concepts and pilots are essential, because senior executives simply remain skeptical about advanced AI. Among survey participants, only 8% of CEOs, 14% of COOs, and 21% of CFOs saw AI as considerably or very important to the future of their business.

Fifth, universities are not producing enough advanced AI specialists, which is spawning a talent war and pushing up salaries. cfo.com

Only 33% of Retailers Optimize their Inventory By Leveraging Advanced Analytics
According to BRP's 2018 Integrated Planning and Inventory Management Survey, most retailers (67%) are not leveraging advanced analytics to improve their planning decisions and optimize inventory. The importance of enhanced data and analytics is not lost on retailers, however, there are further opportunities to optimize their planning and inventory. While 67% of retailers are not using advanced analyics for merchandise planning, only 39% of retailers identified improved analytics as a top priority. This is a disconnect. As technological capabilities continue to advance, investing more resources into data utilization needs to be a critical objective for retailers. prweb.com

2018 Was Second-Most Active Year for Data Breaches
Hacking by external actors caused most breaches, but Web intrusions and exposures compromised more records, according to Risk Based Security. darkreading.com

Amazon has 'no limit' on how it can store and listen to private conversations, claims Facebook's first president Sean Parker
---

---

Trends - Value - Get Involved
With 96% of the nation's retailers experiencing Organized Retail Crime, 67% experiencing its continued growth, and the National Retail Security Survey showing shoplifting and ORC as the leading cause of retail shrink for the fourth consecutive year, it's no wonder that Organized Retail Crime continues to be the biggest physical store security risk for retailers in the U.S.

In this roundtable discussion, the two Co-Chairs of the NRF's ORC/Investigators' Network Committee, Jon Shimp (Louis Vuitton) and Gabe Esposito (Verizon), talk about the NRF's ongoing ORC efforts and the challenges and trends they're seeing on a national level. And two of their team members, Robert Ruiz (Louis Vuitton) and Chris Baker (Verizon), share some of the recent developments for ORCA's on a regional level.
Episode Sponsored By:


---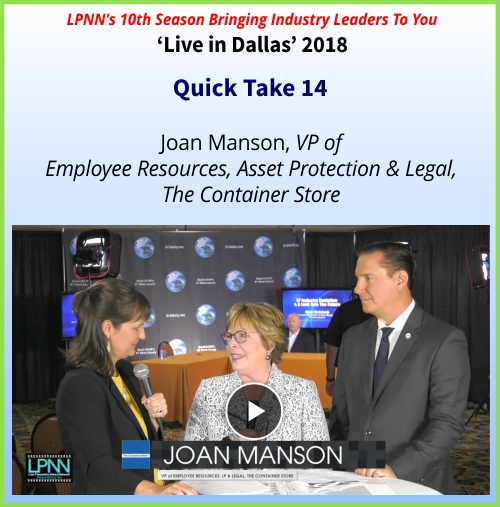 As Chair of the NRF's Women in LP Committee, Joan Manson has been a longtime advocate for women in the retail loss prevention industry. In this Quick Take, she talks about the annual Women in LP Luncheon at NRF Protect, the group's year-round networking opportunities, and the recent article she wrote for the D&D Daily regarding sexual harassment in LP.
---

---

---

---
e-commerce

Sponsored by The Zellman Group

Friendly Fraud Hurts Merchants, Issuers and Cardholders: Here's How
There's a spectrum of friendly fraud: Benign friendly fraud is when a cardholder honestly doesn't realize that they or another family member made a certain card purchase, so they dispute it. To make matters worse, "zero liability" policies on payment cards that promise never to make cardholders liable for unauthorized transactions are making it easy for cardholders to simply push a button on their digital card statement and dispute transactions they don't recognize rather than take a moment to properly investigate. And, while the motivation for disputing in this situation might be "benign," the far-reaching consequences are anything but.

On the other end of spectrum, hostile friendly fraud occurs when the cardholder decides to dispute a transaction they knowingly made. Maybe they have buyer's remorse or maybe they simply don't want to pay for something. They may even rationalize it: What does it matter if they cheat the system occasionally as long as they pay for most of the things they buy?

Together these two types of friendly fraud have created a perfect storm, where merchants and issuers are dealing with an increasing number of genuine transactions that should never have been disputed.

An estimated 28 percent of all e-commerce revenue today is lost to friendly fraud, and it's become a larger share of overall card fraud. While it made up an estimated 18 percent of total card fraud in 2012, it grew to 31 percent by 2016—and has likely only continued to rise since then.

The rate and impact of friendly fraud can vary depending on the industry. Many digital goods merchants have reported friendly fraud rates as high as 60-90 percent. Whereas for others, such as apparel merchants for example, it might be less than 10 percent.

The harmful effects of friendly fraud are most evident to merchants and issuers, which face direct costs when a cardholder disputes a transaction and a chargeback is raised. But all three parties—merchants, issuers and cardholders—suffer because of this trend. Here's a look at how: cardnotpresent.com

Beware this Valentine's Day:
Romance scams cost Americans $143 million last year
Many people looking for love online are finding loss instead — roughly $2,600 in lost cash that was lovingly wired to an online sweetheart who mysteriously disappeared. The Federal Trade Commission said this week it received a record 21,000 reports of romance scams in 2018, costing victims $143 million. The median loss from such scams — $2,600 — is seven times higher than other types of fraud, the FTC reported.

Most people paid scammers through wire transfers and gift cards, according to the report. The FTC recommends that people do not send money to those they've never met in person and to talk with friends and family members about potential concerns and do a reverse-image search of online acquaintances. cnbc.com

New e-commerce site plans to poach millennial shoppers from Amazon
In a Medium post dated Feb. 11, an e-commerce company calling itself Verishop says it plans to bring "joy" back to online shopping. According to Verishop, it has spoken to many brands in the past few months since its founding and discovered a desire to grow their online business to reach Millennial shoppers. However, brands are finding their integrity diminished by circumstances such as having to pay for better placement, as well as competing with unvetted third-party sellers and counterfeit goods. Amazon is not mentioned by name, but these are all complaints brands selling on Amazon have made. chainstoreage.com

London's PIPCU warn of fake Valentine's gifts following successful raid

Online retailer Fabletics opening store in Austin

Wayfair to open outlet store to recoup costs from excess inventory

Beverage retailer BevMo! gets into spirit of online delivery

Consumer perceptions and lack of profit curb the progress of grocery ecommerce

The Power of Customer Testimonials for Ecommerce

"Fraud is not a person - it is a dynamic grouping of statistics that deviate from the norm."

Stuart B. Levine, CFI, CFCI
CEO, The Zellman Group & Zelligent
---

---
ORC News
Sponsored by Auror

Auror's New ORC Platform -
Coming April 2019
Helping retailers work smarter, not harder
to solve crime in stores

In early 2018, Auror made the decision to completely rebuild their platform from the ground up. Now, they're on the cusp of a revolution against Organized Retail Crime. In a recent thought piece, Auror shared their experiences of re-imagining retail crime reporting. Getting good intel from stores is a great first step, but it's what you do with that intel that can disrupt crime at your stores. In their latest article, Auror shares their perspective on how crime reports should WORK FOR YOU, making it easier for LP teams and investigators to solve more crime, faster. Read More Here
#WhoIsYourJohnDoe #ComingApril2019
Pittsburgh, PA: Owner of 4 Shop 'n Save grocery stores accused of stealing $307K in coupon scam
The owner of four Pittsburgh-area grocery stores is accused of illegally pocketing hundreds of thousands of dollars by claiming customers used coupons he had employees take out of unsold newspapers. Michael John Mihelic was arraigned Wednesday on charges of theft by deception, receiving stolen property, conspiracy and dealing in the proceeds of illegal activity. Court records don't list a lawyer for the 59-year-old Pittsburgh resident. A message left on a phone listing linked to him wasn't immediately returned. Police say he directed staff at his Shop 'n Save supermarkets to cut out the coupons, which were then submitted for credit. They're accusing him of reaping $307,000 through the alleged scheme. A former employee told investigators the practice began under Mihelic's late father and continued after Mihelic took over. wtae.com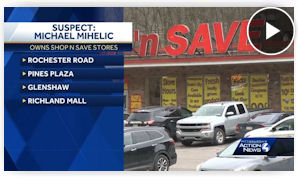 Chino, CA: Woman Run Over By Truck While Trying To Stop Men From Stealing $10,000 Bike
A store manager was critically injured after attempting to stop two men who stole a $10,000 bicycle from a shop in Chino. Security video shows the two thieves run out of the store, Incycle Bicycles, and throw the bike in the truck bed before jumping into a pickup truck around 4:17 p.m. Tuesday. cbslocal.com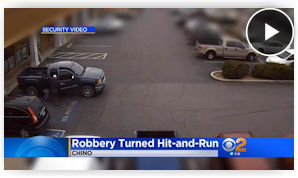 Burlington, ON, CN: Police Search for Suspects After $15K Worth of merchandise is stolen from Sephora
According to police, on Jan. 29, 2019, a female suspect went to the Sephora store (Mapleview Centre) in Burlington. Police allege that the suspect stole Tom Ford and Dior cosmetics valued at $3,500.00. Police also allege that the same suspect along, with another female suspect, was also responsible for two other thefts at the same store on Jan. 16, 2019 and Jan. 30, 2019. The total for all three thefts is at least $15,000.00. inhalton.com

Wichita Falls, TX: Over 700 energy drinks, 1200 lighters swiped in Walmart theft
A Wichita Falls woman is accused of stealing about $8,300 in merchandise, including over 700 energy drinks and 1,200 lighters, from a local Walmart back in July of 2018. Shabrelle Gay, 30, is charged with theft of property valued at more than $2,500 but less than $30,000. Gay was arrested Monday and booked into the Wichita County Jail on the state jail felony. timesrecordnews.com

Des Moines, IA: Burglars steal $44,00 of merchandise from a Skate/ Vape Store
Two people broke in and cleared out multiple cabinets throughout the store. Little did they know, it was all caught on camera. "It is a huge hit to be taken out of this," says co-owner Zerron Horton. Horton says "They knew what they were looking for, they took torches things that are very very individual." "Tobacco, rolling papers, vaporizers, e-cigs, e-juice, and stolen inventory out of the back a safe and cash in that." weareiowa.com

Plymouth Meeting, PA: Two flee after assaulting LP at Boscov's; theft of $1,069

Desloge, FL: Fingerprint leads to charges in 2017 Walmart $3,800 theft; suspect still on the run

Macon, GA: Beer thief allegedly steals $1500 in merchandise

Manchester, NH: 2 charged in $800 Home Depot theft after Police follows pair to pawn shop

Port St. Lucie, FL: Police on lookout for Walmart thieves; 2 females have hit multiple Walmart stores in the area

---
Retail Crime News

Sponsored by Security Resources
Shootings & Deaths
Update: New York, NY: 7 Officers fired 42 rounds in Police death
The Latest on the fatal shooting of a New York Police Department detective. Officials say seven officers fired a total of 42 rounds during the chaotic scene that resulted in the friendly fire death of a New York Police Department detective. Chief of Department Terence Monahan and Force Investigation Division Chief Kevin Maloney gave a briefing on Wednesday, the day after the bloodshed outside a cell phone store in Queens. Det. Brian Simonsen, who died, and his partner, who was wounded, were among those who pulled the trigger. Five officers captured parts of the incident on body cameras. tucson.com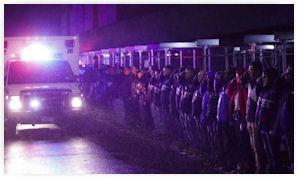 Garner, NC: 2 Walgreens Pharmacy employees shot in Armed Robbery, suspect in custody
Authorities are investigating a double shooting at a Garner Walgreens that occurred Thursday morning, according to officials. A Walgreens employee said that there was a robbery of the pharmacy and that the suspect wanted drugs. The suspect then shot a Pharmacist and a Pharmacy Tech. Following the shooting, police issued a BOLO for the suspect's vehicle. A deputy spotted the vehicle and the suspect was chased and was taken into custody. Police have not released information on the severity of the injuries suffered by the victims or the suspect. Officials did say the victims were a male and female in their 30s. cbs17.com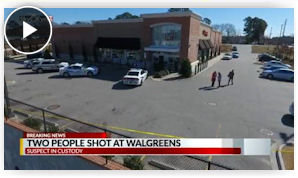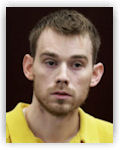 Nashville, TN: Man accused in Waffle House shooting enters not-guilty plea
Travis Reinking has been held without bond since the attack last April 22. He was ordered to receive treatment for schizophrenia in a mental facility, and in October he was deemed fit for trial. A grand jury then indicted him on four counts of first-degree murder. Authorities say Reinking was nearly naked, wearing only a green jacket, when he opened fire at the Waffle House with an assault-style rifle. Police have credited a quick-thinking restaurant patron with wrestling the rifle away from Reinking and likely preventing more deaths. clarksvillenow.com
---
Robberies, Incidents & Thefts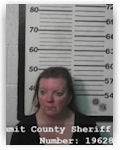 Summit County, CO: Deposits totaling $7,900 missing from Tanger Outlets business
A store manager is facing felony charges after police say she stole $7,900 from sales deposit bags. Lora Katharine Hamilton, 55, was booked in the Summit County Jail after an investigation found she had stolen. The manager reported that the deposits have been held for multiple weeks, violating company procedure. abc4.com

Houston, TX: Thieves hold employees at gunpoint, ransack beauty supply store
Surveillance video shows them forcing workers into a backroom as they ransacked the store. They grabbed bundles of hair, hair products and even cash. khou.com

Crystal Lake, IL: DNA match leads to arrest in 2017 T-Mobile burglary
Police issued a warrant for Graham's arrest in November 2018 after receiving the DNA test results, and the 28-year-old was picked up Feb. 7 by Chicago police. theherald-news.com

Phoenix, AZ: Two people, including a 13-year-old girl, have been arrested in connection with a Feb. 5 Armed Robbery involving a Uber Eats driver

Center Point, AL: ATF Investigation continues in the theft of 23 rifles and handguns

Bristol, TN: Three charged in multi-state credit card skimming investigation

Sentencings

Shreveport teen to serve Juvenile Life, admits to conspiracy in robbery-murder of Domino's driver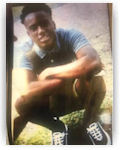 A Shreveport teen who was sentenced Wednesday to juvenile life in prison for his role in the armed robbery of a local convenience store also admitted to his role in the armed robbery and murder of a pizza delivery driver last November. 14-year-old Anthony Mandigo must remain in custody until age 21 after he pleaded guilty January 22, 2019, to the November 9, 2018, armed robbery of the Raceway Gas Station in Shreveport.
Mandigo also pleaded guilty Wednesday to conspiracy to commit armed robbery in the November 4, 2018, murder of Domino's pizza driver Lester McGee. Sentencing in that case has been set for February 20, 2019. Co-defendant Jae'lon Ware, 16, is charged with the second-degree murder of McGee. arklatexhomepage.com

Rocky Mount, NC: Man sentenced to 17 years for robbery spree
An investigation conducted by the Rocky Mount Police Department determined that Whitaker, armed with a handgun, robbed four businesses from Sept. 6 to Sept. 15, 2016, in the Rocky Mount area. On Sept. 19 of that year, an anonymous caller informed police that Whitaker appeared to be the suspect in a surveillance video of one of the robberies. rockymounttelegram.com

Kansas City, KS: Cabela's Burglary suspects indicted on Federal Charges; Smash and grab attempting to steal Firearms

Dollar General Robbery suspect sentenced to 4 years; armed with BB gun


Robberies and Burglaries
Sponsored by Scarsdale Security Systems
● Beauty Shop - Houston, TX - Armed Robbery
● C-Store - Glasgow, KY - Armed Robbery
● C-Store - Meridian, MS - Armed Robbery
● C-Store - Richmond, VA - Armed Robbery / Clerk shot, wounded
● CVS - Pittsburgh, PA - Armed Robbery
● Cellphone store - Los Angeles, CA - Armed Robbery
● Gas Station - Safety Harbor, FL - Armed Robbery
● Home Depot - Spokane Valley, WA - Robbery
● Hotel - Laguna Hills, CA - Armed Robbery
● Liquor store - Kenilworth, NJ - Armed Robbery
● Restaurant - Thomasville, NC - Armed Robbery
● Restaurant - Phoenix, AZ - Armed Robbery
● Target - Columbus, IN - Robbery
● Vape store - Des Moines, IA - Burglary
● Walgreens - Garner, NC - Armed Robbery
● Walmart - Elko County, NV - Robbery/ Assault
● 7-Eleven - Miami, FL - Armed Robbery
● 7-Eleven - Norfolk, VA - Armed Robbery

Daily Totals:
• 17 robberies
• 1 burglary
• 1 shooting
• 0 killed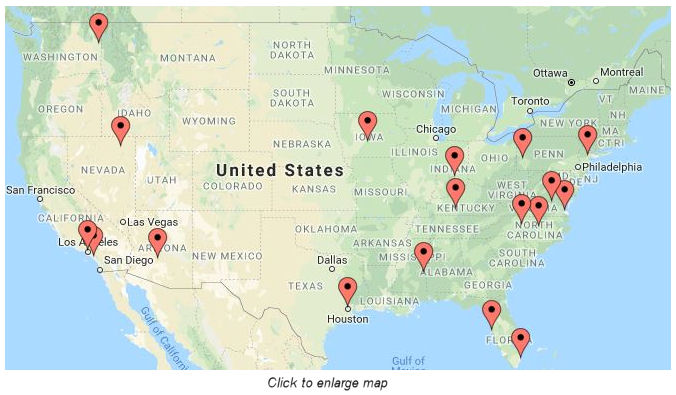 ---

---

---

---
Home of the Industry's Original
On the Move

None to report.
Submit Your New Hires/Promotions
or New Position
See all the Industry Movement
---

---

---
Featured Job Listings
Sponsored by NuTech National
Feature Your Job Here For 30 Days -
70% Aren't On the Boards
Post your job listing

Featured Job Spotlights
---

District Loss Prevention Manager
Eastern PA/NJ
The District Loss Prevention Manager ensures shrinkage control and improves safety in the stores through proper investigation and training. This position is responsible to provide feedback, guidance and protection for our Team Leaders and Associates. This role has oversight and responsibility for approximately 15-20 store locations...

Field Manager, Asset Protection (Northeast & Midwest)
New York, NY| Poughkeepsie, NY | Parsippany, NJ
Recruiting a Field Manager, Asset Protection to support our Northeast & Midwest HD Supply Construction & Industrial locations. This role will be based in the Greater New York area...

Loss Prevention Analyst
Richmond, VA
Protects company assets and increases profitability through the analysis, response and management of various data across a broad spectrum of internal financial and technology resources such as Exception Reporting, Sales Audit, FP&A, IT and Loss Prevention. The Loss Prevention Analyst works cross-functionally in a dynamic, fast paced and demanding environment providing critical guidance to the organization's asset protection and profit improvement initiatives...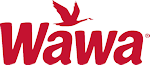 Loss Prevention Investigator
Media, PA
Wawa is looking for an accomplished Loss Prevention Investigator with an undergrad degree in Criminal Justice and previous experience in the retail industry (Multi-Unit).

The Loss Prevention Investigator is responsible for utilizing proper investigative techniques and act as the primary liaison with field operations management...

Regional Safety and LP Specialist
Miami, FL
The Safety and Loss Prevention Specialist is a subject matter expert responsible for partnering with both our corporate stores and franchise store operations to improve the safety and training processes. This includes reducing motor vehicle accidents, reducing work-related injuries, and ensuring OSHA / DOT compliance through the implementation of corporate or franchisee plans in accordance with local, state, and federal rules and regulations.

Featured Jobs
---
• LensCrafters - Director Store Operations - Inventory Management, Mason, OH
• Goodwill Industries of Mid-Michigan - Director of Asset Protection and Safety, Flint, MI
• PayPal - Americas Security Operations Director, New York, NY
• CDW - Director Security, Safety & Business Continuity, Vernon Hills, IL
• Smile Direct Club - Director, Asset Protection, Dallas, TX
• eBay - Dir, Global Partner & Fraud Ops, Austin, TX
• Cosentino's Food Stores - Director of Loss Prevention, Prairie Village, KS
• Nike - Senior Director of Global Digital LP & Fraud, Beaverton, OR
• Tapestry - Director, Internal Audit - IT, New York, NY
• Movado Group - Director Loss Prevention, Moonachie, NJ
• Peets Coffee - Director of IT Security, Emeryville, CA
• Murphy USA - Director Loss Control, El Dorado, AR
• Barney's New York - Director of Operations and Loss Prevention, San Francisco, CA
• McDonald's - Global Safety Director, Chicago, IL
• Dollar Tree - Director, Inventory Control, Virginia
• Warby Parker - Director of Loss Prevention and Corporate Security, New York, NY
• Ross Stores - Director, Ross Investigations & Safety Center, Dublin, CA
• Dollar Tree - Director Distribution Asset Protection, Chesapeake, VA
• JC Penney - Vice President - Asset Protection, Dallas, TX
• Associated Grocers - Director of Risk Management, Baton Rouge, LA
• Netflix - Director of Data Privacy and Security, Legal - Los Angeles, CA
• Ahold Delhaize USA - Manager | Corporate Investigations - Retail Business Service, Salisbury, NC

---

---

---

---
Daily Jobs
Appearing One Day Only
View our Internet Jobs Archives here
| | | |
| --- | --- | --- |
| JOB TITLE | COMPANY | CITY/STATE |
| | | |
| LP Specialist | Amazon | Tracy, CA |
| AP Lead | belk | Columbia, SC |
| Asset Control Manager | BJ's Wholesale Club | Fayetteville, NC |
| LP Manager Sr | Dollar General | Cincinnati, OH |
| Manager Investigations | Hasbro | Pawtucket, RI |
| AP Specialist | Home Depot | San Diego, CA |
| LP Supervisor | Kohl's | Cortlandt Manor, NY |
| LP Supervisor | Kohl's | Roanoke, VA |
| LP Supervisor | Kohl's | Ashwaubenon, WI |
| LP Supervisor | Kohl's | Glen Allen, VA |
| AP & Safety Mgr | Lowe's | Orangeburg, NY |
| AP & Safety Mgr | Lowe's | Greensboro, NC |
| Market ORC Manager | Lowe's | Woburn, MA |
| Manager, Operations & AP | Macy's | Towson, MD |
| AP/LP Manager | Macy's | Miami, FL |
| Assistant AP/LP Manager | Macy's | Miami, FL |
| Assistant Manager AP/LP | Macy's | King of Prussia, PA |
| Assistant Manager AP/LP | Macy's | Houston, TX |
| LP Manager | NAPA Auto Parts | Phoenix, AZ |
| Assistant Manager LP | Nordstrom | Seattle, WA |
| AP District Leader | Rite Aid | Norfolk, VA |
| LP Manager | Sportsman's Warehouse | Wenatchee, WA |
| ETL Assets Protection | Target | Jacksonville, FL |
| LP Manager | The RealReal | Perth Amboy, NJ |
| Assistant Manager LP | The RealReal | Los Angeles, CA |
| ORC Investigator | TJX Companies | San Diego, CA |
| Senior IT Risk Analyst/Manager | TJX Companies | Marlborough, MA |
| Senior Manager Security Ops | Verizon | Irving, TX |
| Senior Manager - Application Security | Verizon | Irving, TX |
| AP ASM Complex Store | Walmart | Panama City Beach, FL |
| AP ASM | Walmart | Oak Grove, KY |
| AP ASM | Walmart | Charlotte, NC |
| AP ASM | Walmart | Azle, TX |
Sponsor this section of the Daily
---

---
---
Got a picture of your team
on your cell phone?

Send it to us!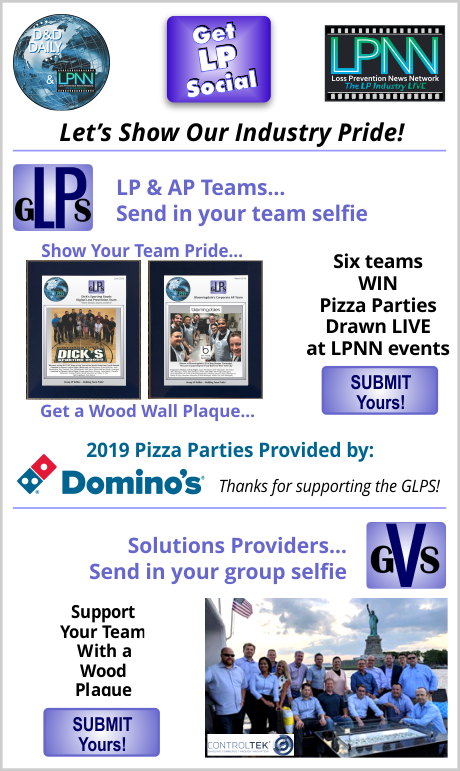 ---

---

---
Tip of the Day
Sponsor
ed by Vector Security Networks

Having a strategy or a plan about everything you do is important if you expect to win long term. Daily victories are nothing without a long-term plan. They fade quickly and leave the audience expecting more, which only a plan and strategy will satisfy. So after your next victory, ask yourself what am I going to do next?

(content subject to approval)
---
Upcoming Events
---
Recruiting?
Get your job e-mailed to everyone... everyday
Post on our Featured Jobs Board!
---
Not getting the Daily?
Is it ending up in your spam folder?
Please make sure to add d-ddaily@downing-downing.com to your contact list, address book, trusted sender list, and/or company whitelist to ensure you receive our newsletter.
Want to know how? Read Here


36615 Vine Street, Suite 103
Willoughby, OH 44094
440.942.0671
copyright 2009-2019
all rights reserved globally